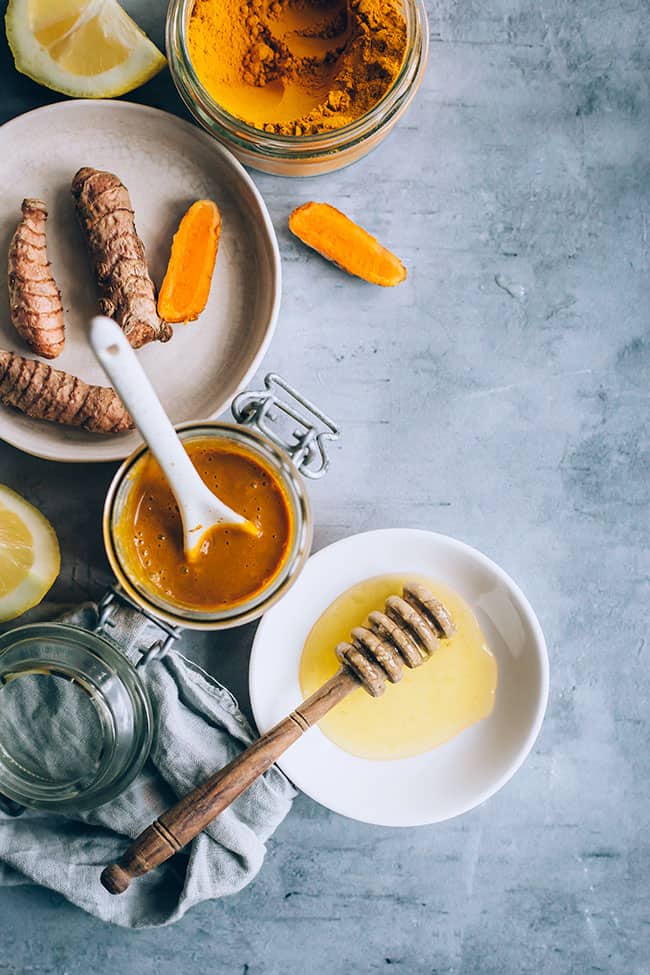 We've gone a long winter without fresh, local produce and their nutrients and this is the time of year when we start to pay for it. We are at the peak of health imbalance right before spring starts and our bodies often surrender to end-of-winter flus and colds. And then we take over-the-counter medicines for these illnesses, adding one more burden to our already tired liver.
While waiting for the sunny days to come, the only thing we can actually do to ease our transition towards spring greens galore is to turn back one more time to natural health boosters. For me, it's always about turmeric.
While I add it in different quantities to almost everything I cook (soups, stews, dips), I decided to also upgrade my morning lemon water with a splash of turmeric honey. Inflammation is the root of most modern diseases, and adding turmeric to your daily diet is the simplest way to reduce it.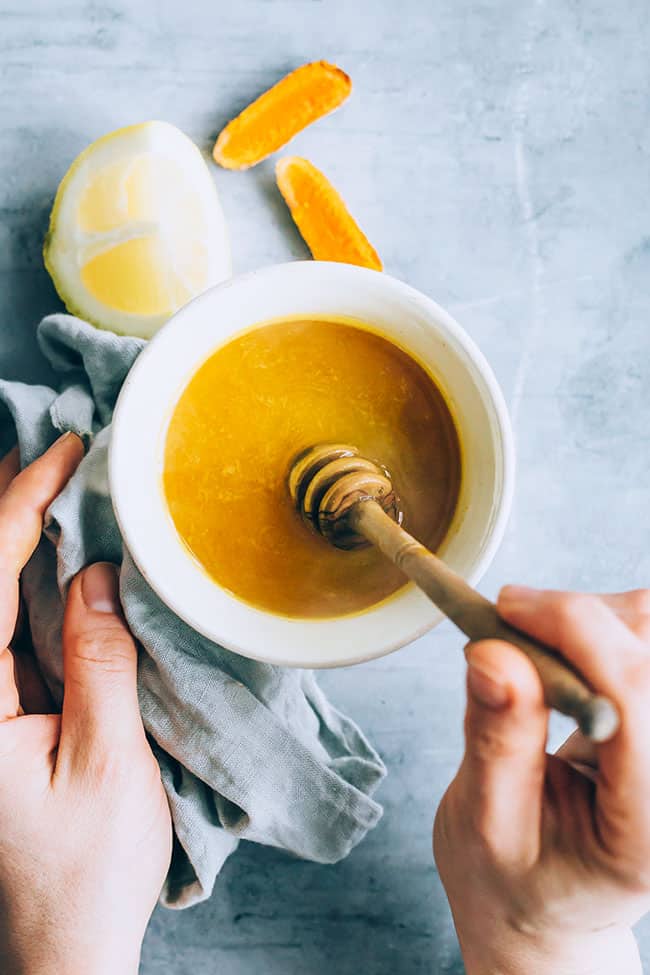 Curcumin is the active substance in turmeric, a polyphenol with a wide set of health benefits. It's anti-inflammatory, antioxidant and helps regulate blood sugar.
Mixing turmeric with honey results in a versatile combo you can add to lemonades, smoothies or even spread on toast. For me, it was about turning my morning warm water into an anti-inflammatory elixir.
The warm water with lemon wakes up my metabolism, while turmeric calms down acidity and inflammation. Honey acts as a prebiotic, and together they prepare the stomach and gut microbiome for a new day of challenges.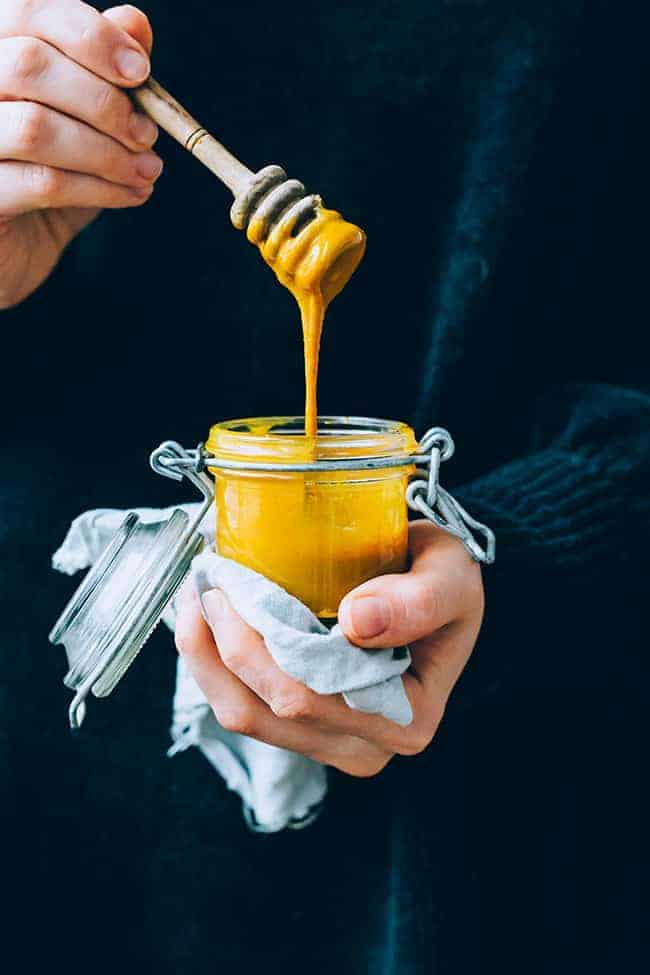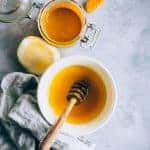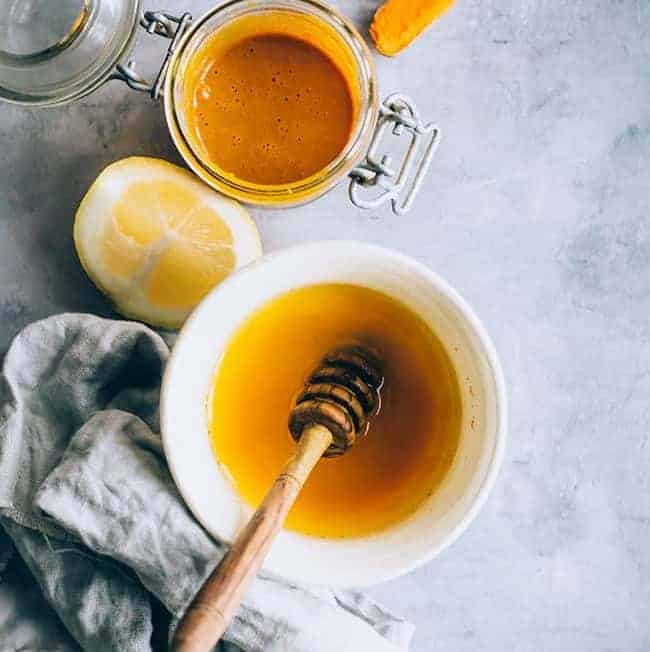 Print Recipe
Turmeric Honey + Anti-Inflammatory Morning Drink
Upgrade your morning lemon water with a turmeric honey combo to reduce inflammation, fight acidity and nourish your microbiome.
Ingredients
2

teaspoons

ground turmeric

1

tablespoon

organic raw honey

1

peppercorn

crushed

3

cups

purified water

warm

2

tablespoons

freshly squeezed lemon juice
Instructions
Add the honey and turmeric into a jar and whisk with a spoon to obtain a creamy mixture.

Add the peppercorn and stir to incorporate.

Divide the mixture into mugs, and add equal amounts of warm water and lemon juice.

Stir to incorporate and serve warm, on an empty stomach.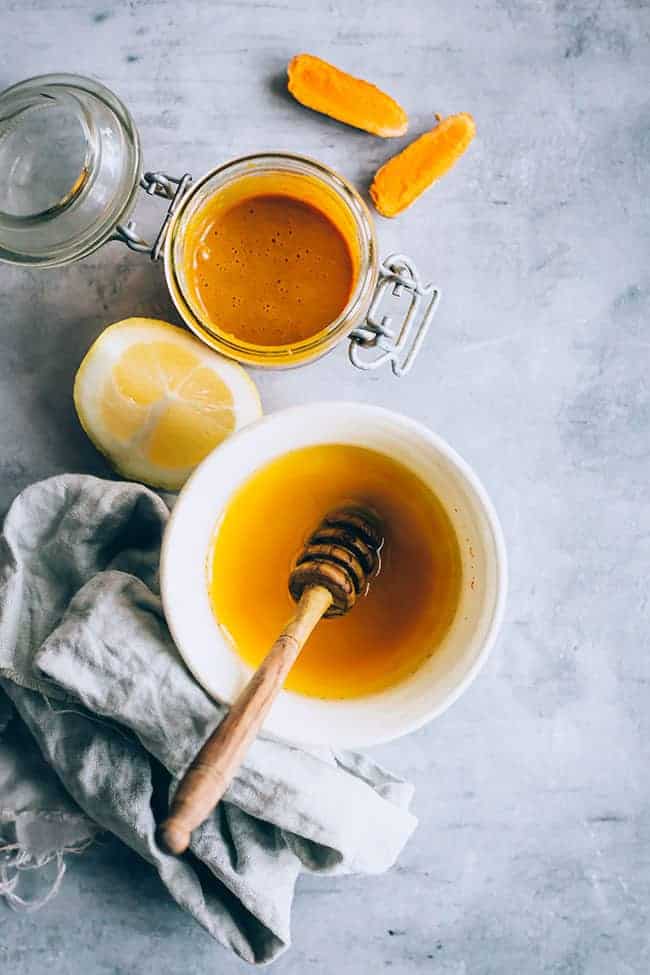 579