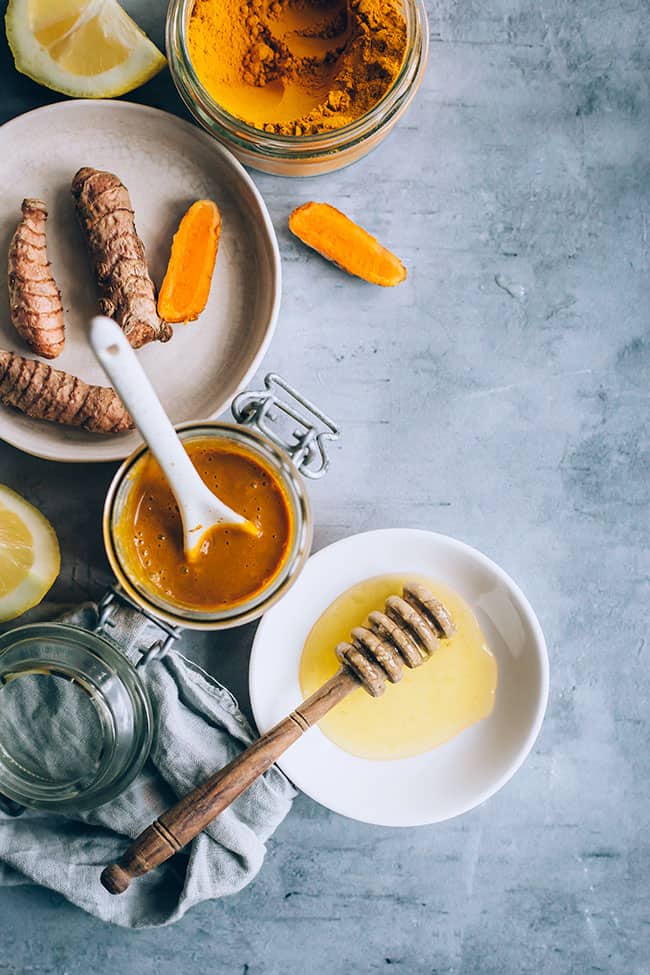 We've gone a long winter without fresh, local produce and their nutrients, and this is the time of year when we start to pay for it. We are at the peak of health imbalance right before spring starts, and our bodies often surrender to end-of-winter flu and colds. And then we take over-the-counter medicines for these illnesses, adding one more burden to our already tired liver.
While waiting for the sunny days to come, the only thing we can actually do to ease our transition towards spring greens galore is to turn back one more time to natural health boosters. For me, it's always about turmeric.
Turmeric's body benefits
Anti-inflammatory, antioxidant and antiseptic, turmeric provides a number of body-healing benefits. Curcumin, the compound that gives turmeric its bright color, has a wide set of health benefits. It helps reduce the body's inflammation response that can lead to joint pain and stiffness. The spice also helps the brain produce more serotonin and dopamine, which can ease insomnia and improve mood.
While I add turmeric in different quantities to almost everything I cook (soups, stews, dips), I decided to also upgrade my morning lemon water with a splash of turmeric honey. Inflammation is the root of most modern diseases, and adding turmeric to your daily diet is one of the simplest ways to start reducing it.

Turmeric Honey + Anti-Inflammatory Morning Drink
Mixing turmeric with honey results in a versatile combo you can add to lemonades, smoothies or even spread on toast. For me, it was about turning my morning warm water into an anti-inflammatory elixir.
The warm water with lemon wakes up my metabolism, while turmeric calms down acidity and inflammation. Honey acts as a prebiotic, and together they prepare the stomach and gut microbiome for a new day of challenges.
Opting for a mug of warm lemon water first thing in the morning can help you feel more energized and alert (thanks to the lemon's citric acid), plus you might not want (or need) coffee to get you going. And ditching coffee comes with its own health benefits!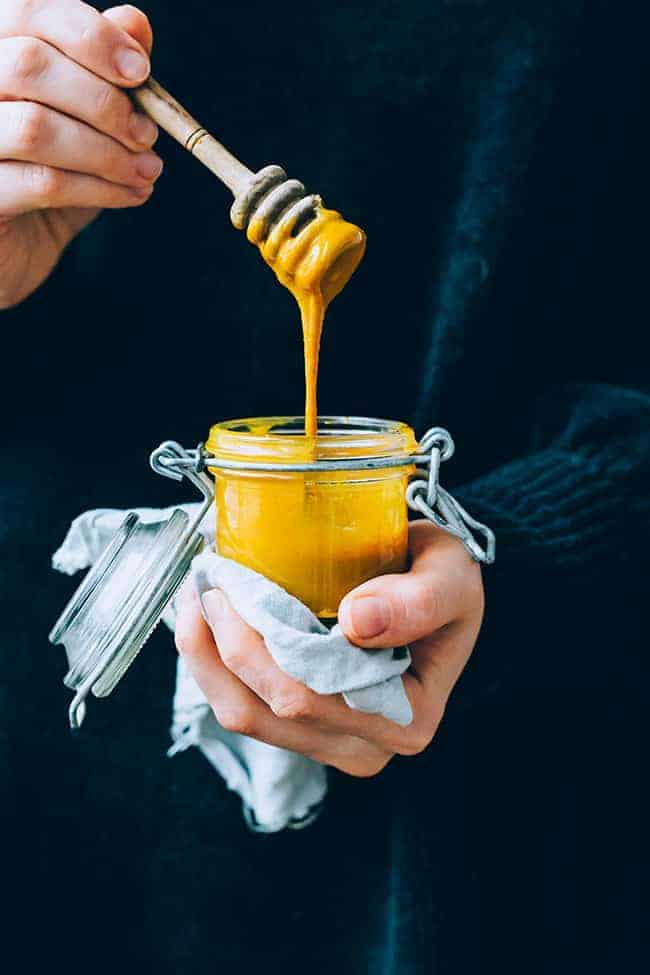 You could also use this turmeric honey to add some sweetness to a pre-bedtime golden milk. The warming taste and velvety texture of golden turmeric milk makes a calming evening drink to soothe your digestive system, relax your mind and prepare you for a regenerating sleep.
Or Check Out Our Other Favorite Anti-Inflammatory Turmeric Elixirs
694