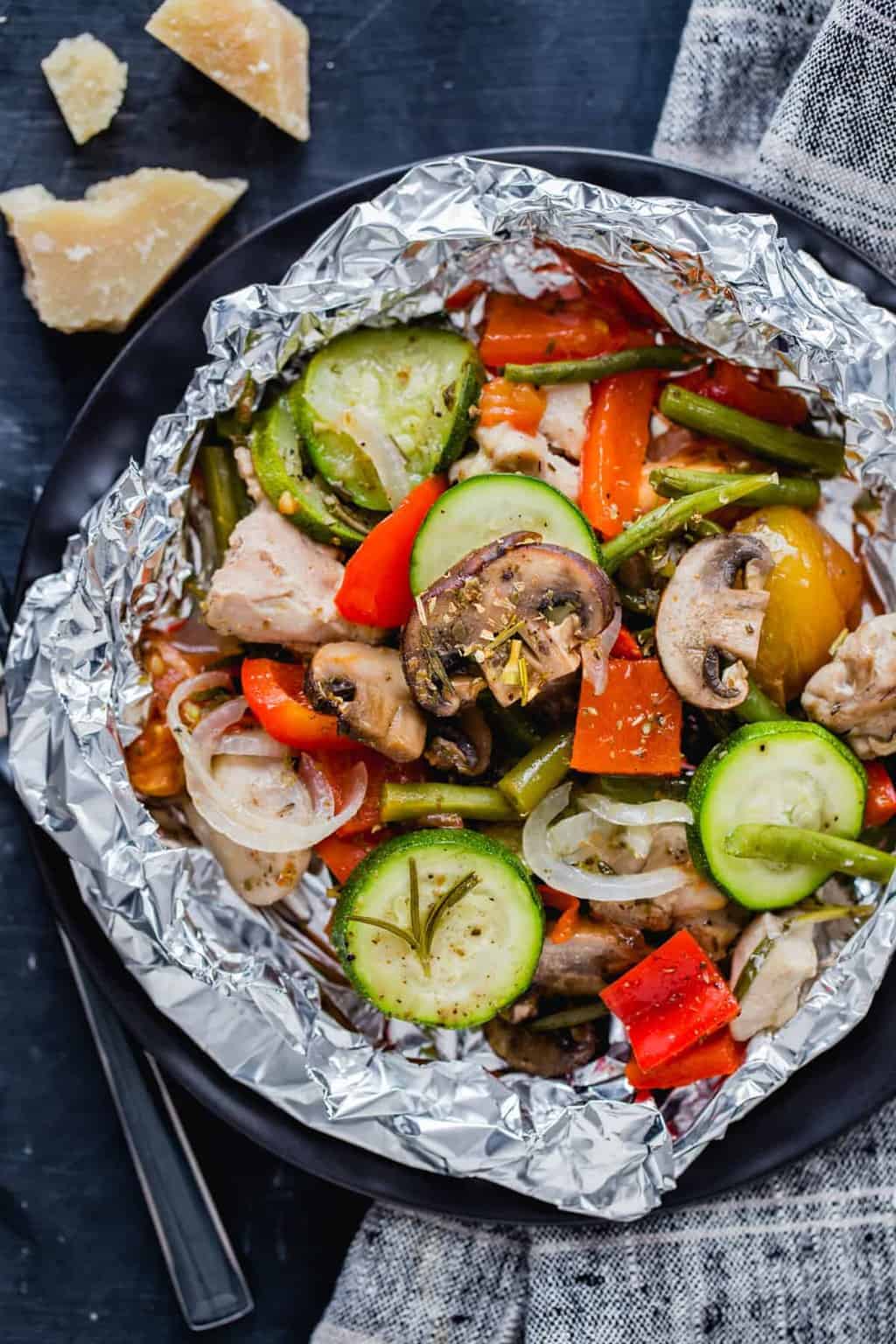 I have been eating keto for almost a full year. I still absolutely love it, but admittedly it can be difficult. The difficulties tend to surround dinner. I'm not someone who cooks different meals for everyone in my house, so by default, my family has been eating mainly keto dinners.
The trick is finding keto dinner recipes that appeal to my entire family. Dinners that will be so satisfying, vibrant and delicious that they won't even realize the carbs aren't there.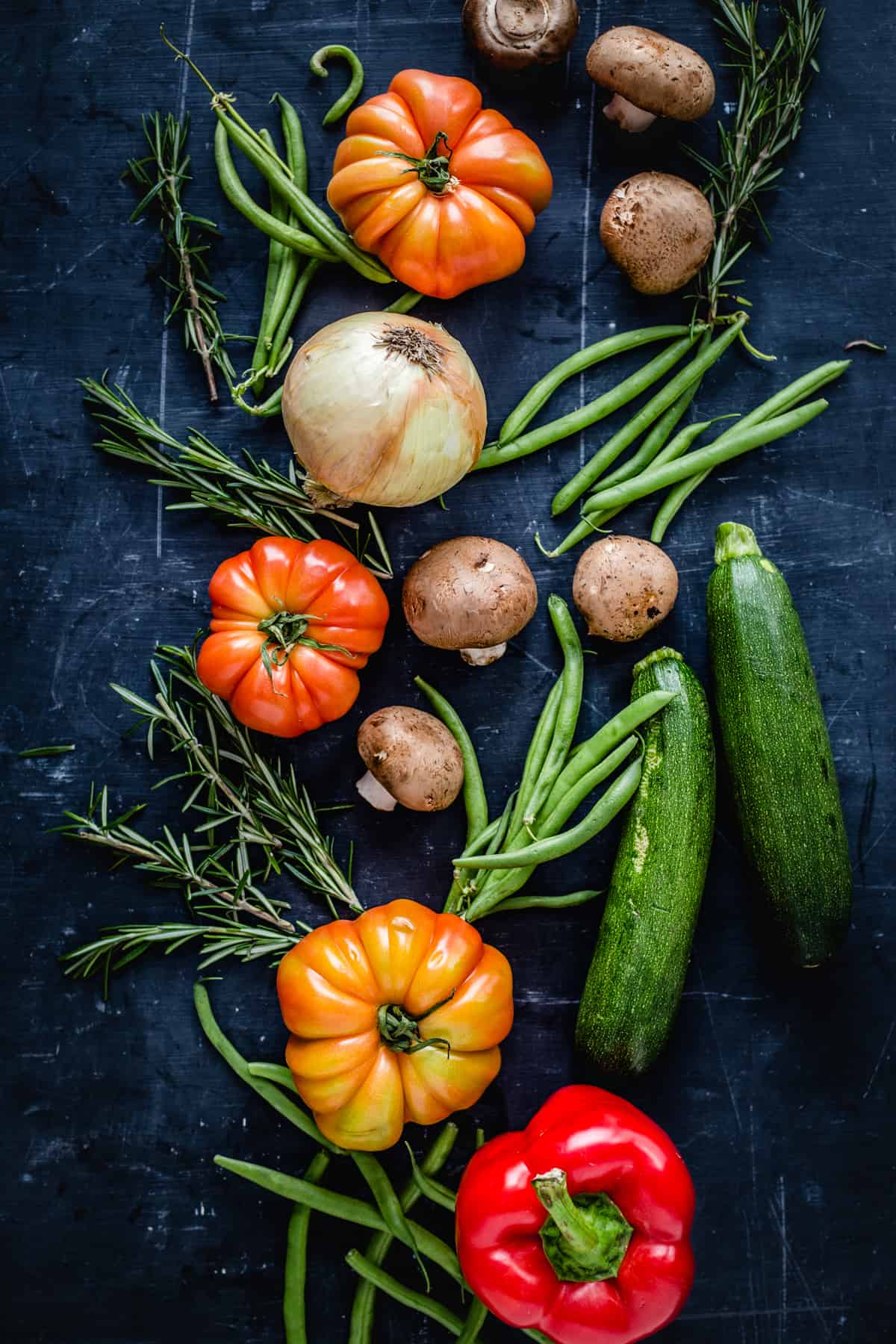 Italian Chicken and Veggie Foil Packets
Enter Easy Keto Dinners by Carolyn Ketchum. This cookbook is becoming my go-to when I need some quick keto inspiration at 3:00 in the afternoon. There are many keto cookbooks on the market now and a lot of them are incredible. What I love about Carolyn's book is its accessibility. Carolyn knows how to write easy to follow low-carb recipes full of flavor and color.
Recipes that my entire family can get behind.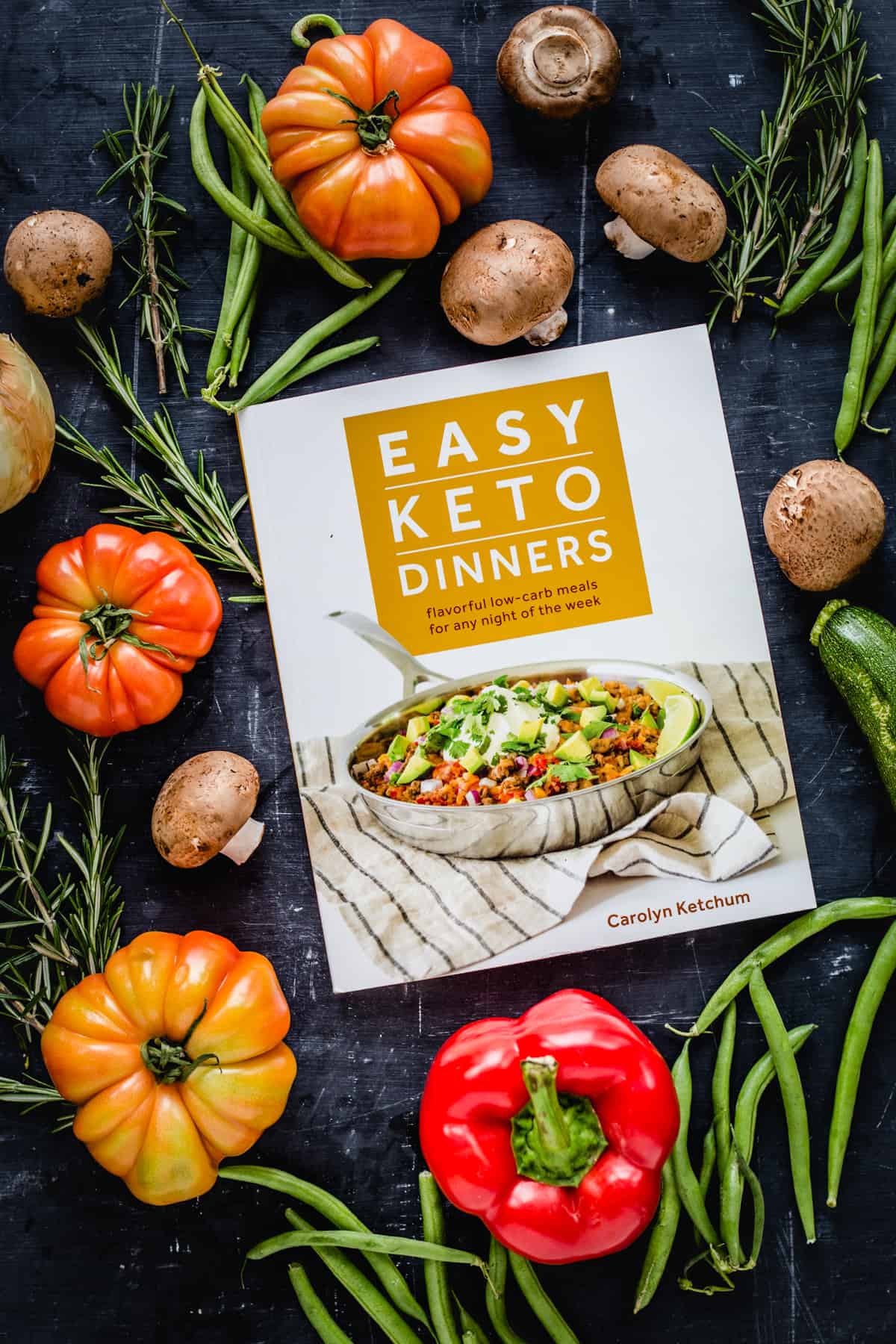 Take for instance these Italian Chicken & Veggie Foil Packets. This is an awesome spring or summer dinner that can be prepped in about 15 minutes before being popped in the oven. My kids love that they each get their own little packet filled with herbed vegetables and tender chicken.
Carolyn mentions that this is a great recipe to use vegetables right from your own vegetable garden. Now, I don't claim to be a master gardener, but I do love going to the farmer's market. I love stocking up on gorgeous veggies to use throughout the week in recipes just like these foil packets.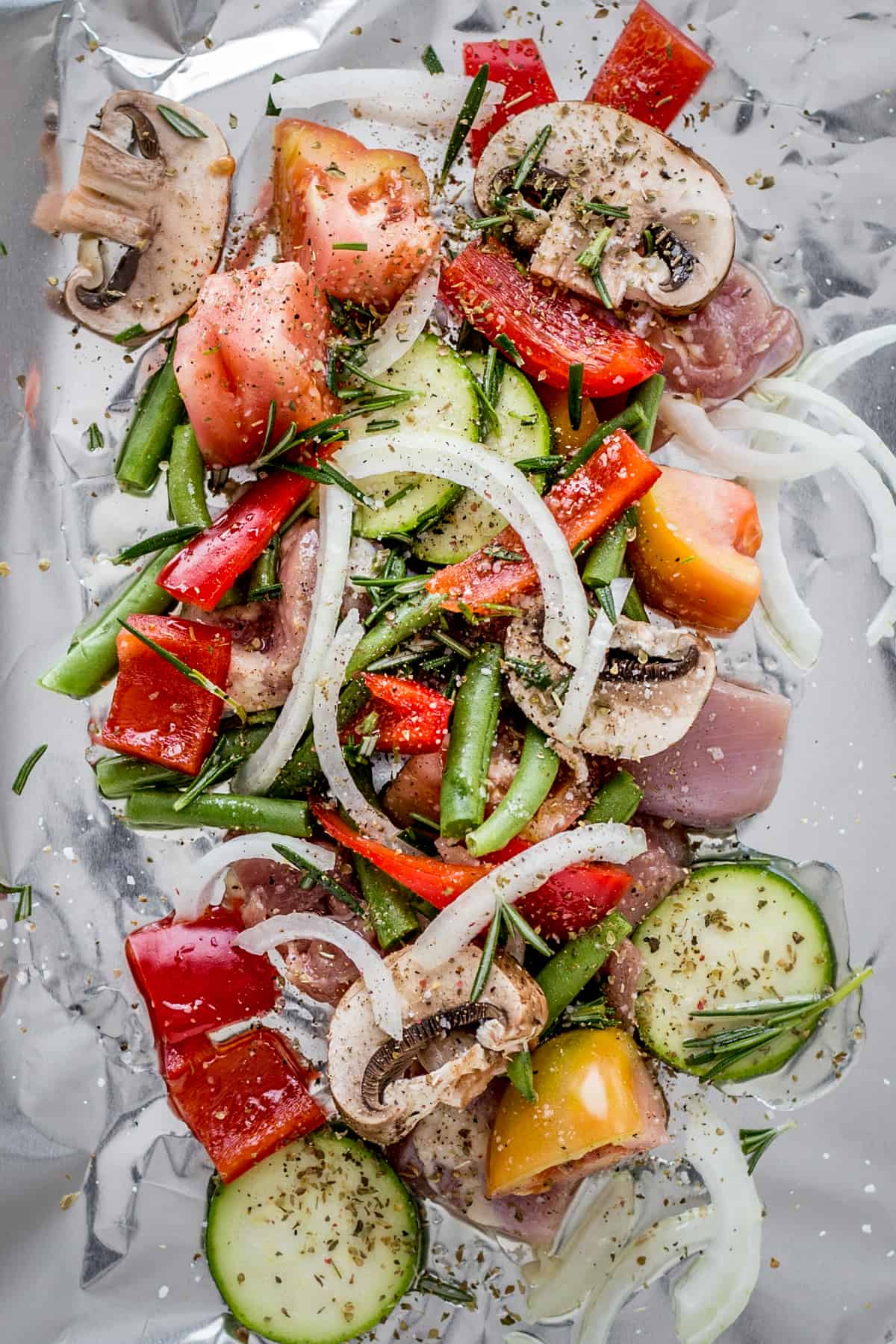 If you have a little more time on your hands, Easy Keto Dinners has a great variety of slow-cooker recipes. Plus, it has an entire section on how to stock your pantry, fridge, and freezer with keto-friendly staples.
Whether you are an old keto-pro, newbie, or just looking for some low-carb options definitely give these Italian Chicken & Veggie Foil Packets a try. And if you're a lover of Italian food, you might want to try this pesto pasta with zucchini and mozzarella, too!
As soon as the weather warms up, I'll be trying these packets out on the grill! The possibilities are endless.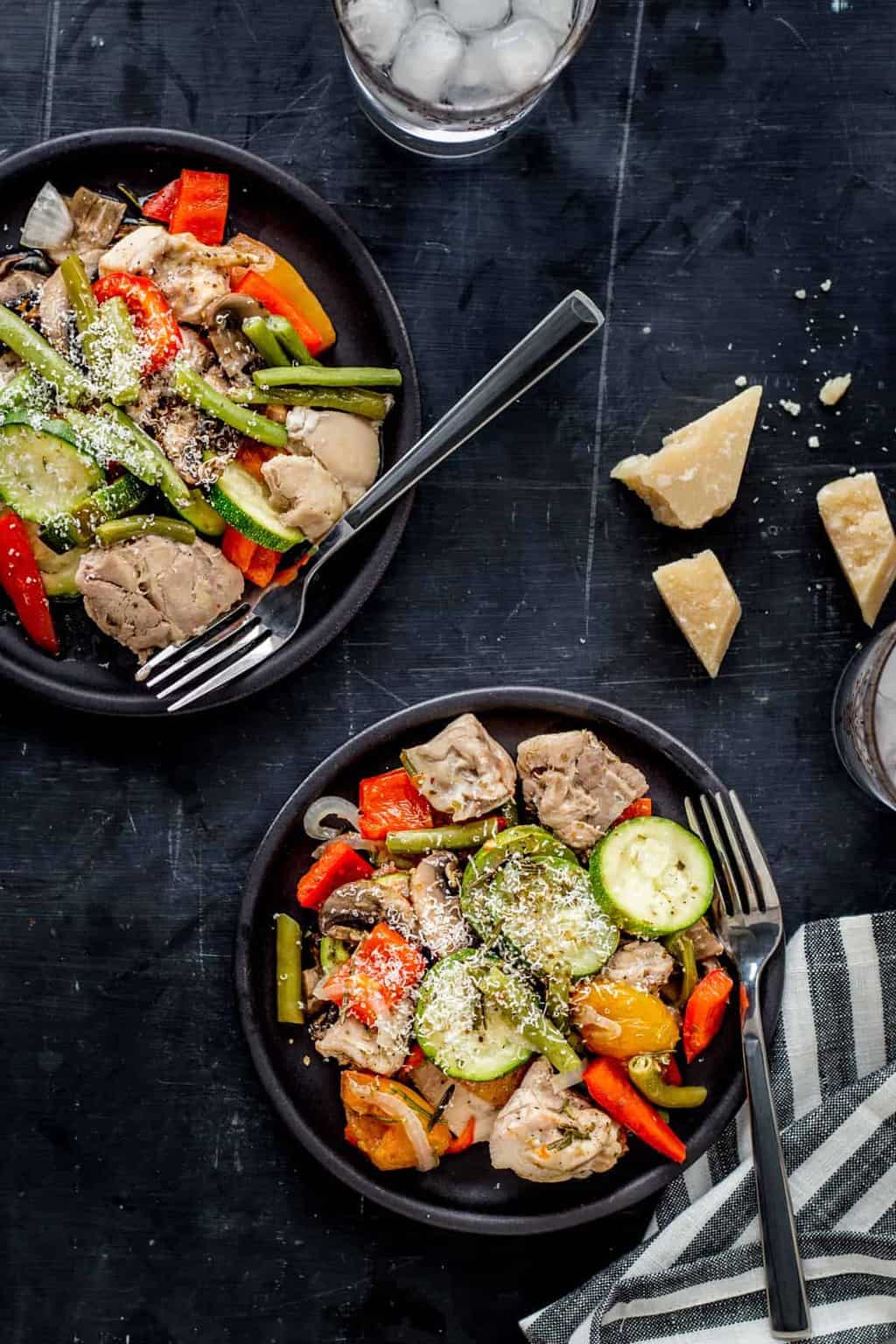 Purchase Easy Keto Dinners by Carolyn Ketchum on Amazon or wherever books are sold.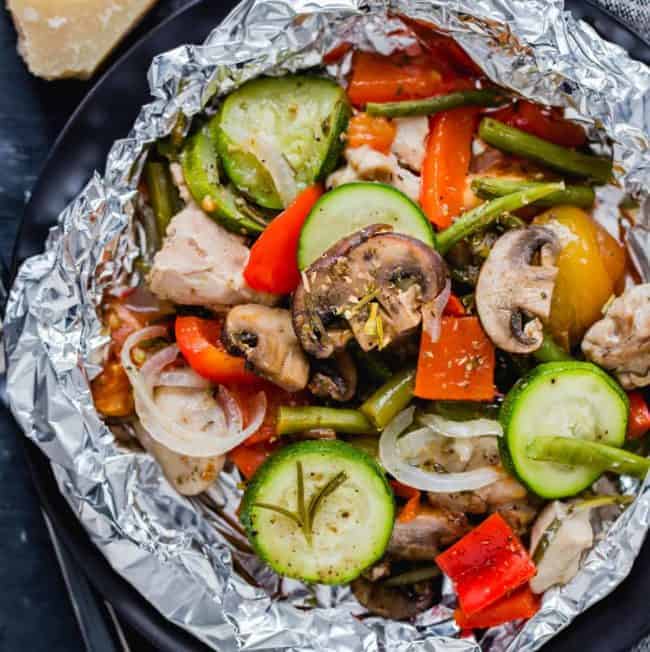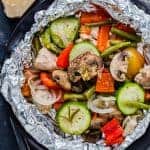 Print Recipe
Italian Chicken & Veggie Foil Packets
An effortless dinner that the whole family will love from Carolyn Ketchum's Easy Keto Dinners.
Ingredients
1 1/4

pounds

boneless skinless chicken thighs, cut into 1-inch chunks

1

medium zucchini

sliced 1/4 inch thick

1

medium-sized red bell pepper

sliced

1

cup

chopped green beans

1

medium tomato

cut into large chunks

1/4

cup

thinly sliced onions

2

ounces

sliced mushrooms

1

clove

garlic

minced

1/4

cup

avocado oil

1

tablespoon

chopped fresh rosemary

1 1/2

teaspoons

salt

1

teaspoon

dried oregano leaves

1/2

teaspoon

black pepper

Grated Parmesan cheese

for serving (optional)
Instructions
Preheat the oven to 400°F. Cut 4 pieces of aluminum foil each about 12 inches square. 

In a large bowl, combine the chicken, zucchini, bell pepper, green beans, tomato, onions, mushrooms, and garlic. Drizzle the oil, then sprinkle with the rosemary, salt, oregano, and pepper. Toss to combine well. 

Divide the mixture evenly among the pieces of foil, arranging it down the center of each piece. Bring up the two sides of the foil and fold over together twice to seal. Fold up the ends tightly. 

Place the packets on a rimmed baking sheet and bake for 25 minutes, or until the chicken is cooked through. 

Remove the packets and open the top seams. Sprinkle with grated Parmesan cheese, if using. Eat directly from the packets or transfer to plates. 
105