We've talked about how good baths are for stress, muscle aches – pretty much whatever ails you. Now it's time to think about giving the gift of a great bath to your friends, family or favorite teacher. These bath salt test tubes caught my eye on Anthropologie ages ago, and I finally found a few test tubes so I could try them out.
Supplies needed
Instructions
Step 1
Melt 2 tablespoons of cocoa butter in a medium glass bowl. I use a makeshift double broiler approach with the bowl sitting on top of a saucepan with a couple of inches of boiling water. You could also use a couple of quick bursts in the microwave. Remove from heat and add 2 tablespoons of almond oil.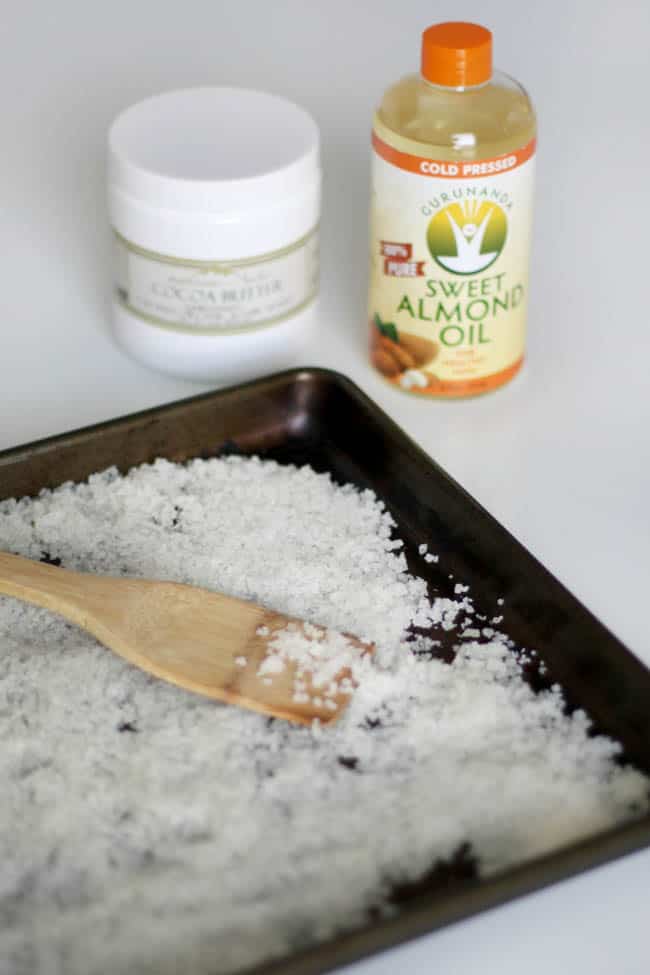 Step 2
Pour in two cups of sea salt and stir until butter and oil are evenly distributed. Spread the salt out on cookie sheet and let it air dry. This will take about a day.
Step 3
Pour salt into test tubes with desired ingredients. Here are three variations I came up with, but anything goes!
3 DIY Bath Salt Variations
Soothing Rose
Crumble in few rose petals + rose essential oil if you have it
French Lavender
Add a few dried lavender buds + a teaspoon of French green clay + a few drops of lavender essential oil
Grapefruit Detox
Add a teaspoon of citrus zest or ground dried citrus peel + 10 drops of grapefruit essential oil
My test tubes each held between 1/8 and 1/4 cup of salt so you can make several gift sets at once. Tie the tubes together with a bit of twine and you're all set!
79