A hot shower used to be my definition of 'me time.' Then I wised up and realized that soaking in a long hot bath would exponentially increase my self-care time allotment. Soaking eases tension, not only in your muscles but also internally as your mind has a chance to slow down and be quiet for a bit. I find the best time for a leisurely bath is after the kids go to bed; I can relax without rushing and afterwards sleep like a baby.
A detox bath can do more than just relieve stress; it can also soothe sore muscles, help stop colds and infections and open congested sinuses. As your pores open and blood is drawn to the skin, detox ingredients like Epsom salt and apple cider vinegar can draw out toxins and deliver minerals like magnesium. And as we enter cold and flu season, here are 5 soothing, detoxing baths to draw:
5 Ways To Take a Detox Bath
1. Epsom Salt + Coconut Oil
The easiest no-fail detox bath? Dump in a bunch of Epsom salt and soak for 60 minutes. Epsom salt delivers a dose of magnesium that has a number of benefits, including eliminating toxins, stimulating blood flow and soothing sore muscles.
That was my go-to bath until I read how a few celebs (Phoebe Tonkin, Liv Tyler) added a few extras to their bath regimen. Now when my skin is dry (which is pretty much all the time) I add a big scoop of coconut oil with about two cups Epsom salt.
It's like using a moisturizing body wash – the oil coats and hydrates your skin. This nicely counters the drying effect of soaking in hot water. You can apply more oil when you get out and go to bed all warm and oily.
2. Mustard + Baking Soda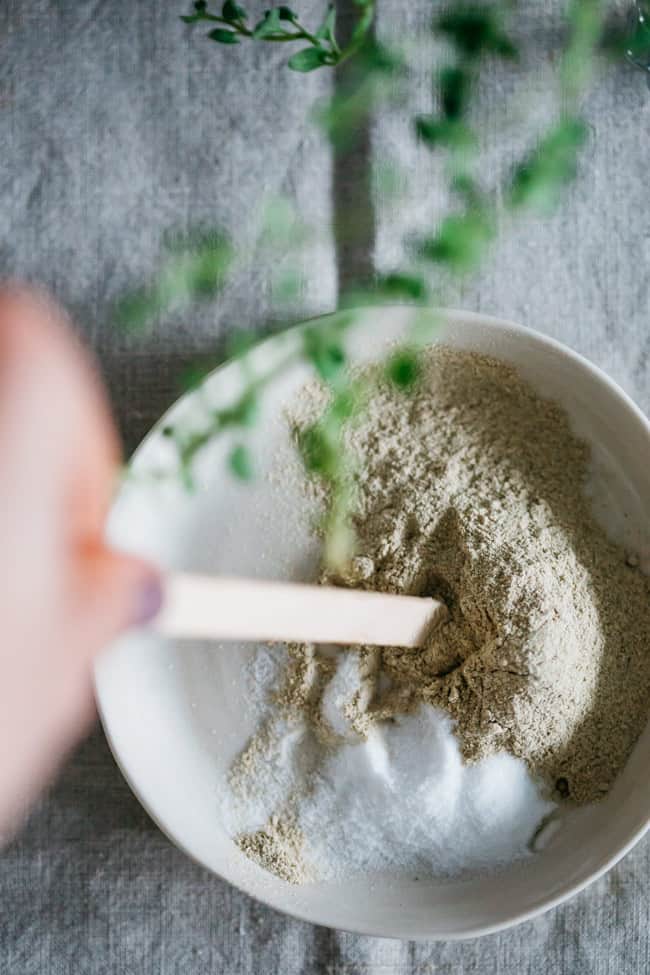 Combine 1/4 cup mustard bath (I use Dr. Singha's) with one cup of baking soda to balance your skin's pH and draw out toxins. This bath is an anti-inflammatory treat for sore muscles or achy joints. While baking soda soothes dry, itchy skin the mustard bath creates a warming 'icy hot' effect with cooling essential oils like eucalyptus and thyme that help relax tight muscles and promote internal healing.
3. Apple Cider Vinegar
Add 1 cup of apple cider vinegar plus 1/2 cup Epsom salt and about 5 drops of lavender essential oil to help relieve skin or vaginal infections. The ACV draws out toxins and cleans out pores – even in sensitive regions. If the ACV smells ruins the sensory experience add the anti-bacterial, anti-inflammatory and anti-fungal properties of lavender oil to counteract the vinegar smell.
4. Hydrogen Peroxide + Ginger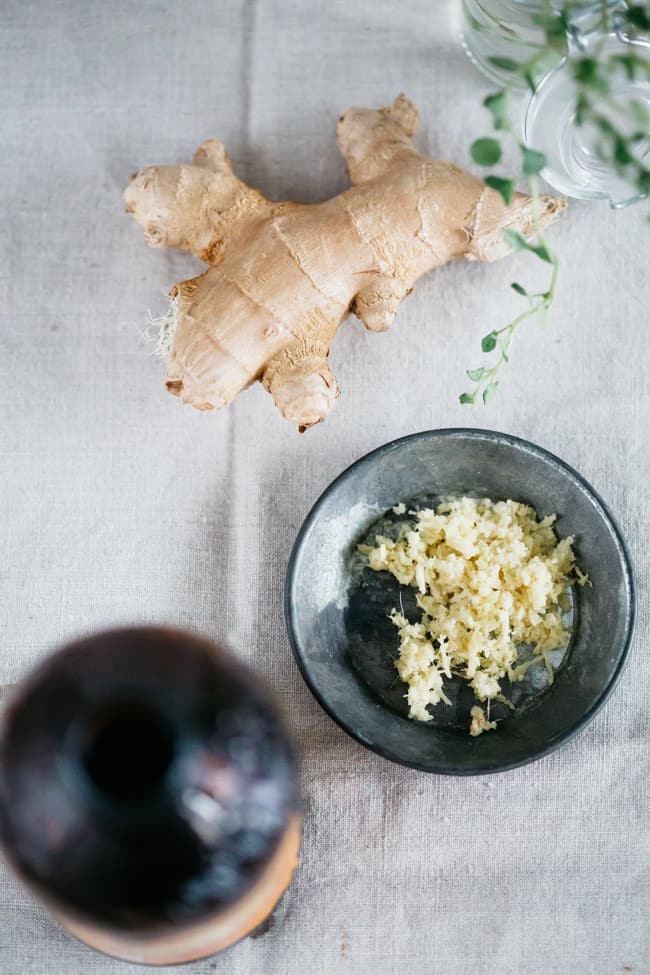 A great bath to try at the first sign of a cold. Add a bottle of hydrogen peroxide and 1 tablespoon of freshly grated ginger to bring on a good 'sweat' to help cleanse the body and draw out toxins. If you're already feeling puny and congested, let a hot baths can speed healing as the steam works to open sinuses.
5. Sea Salt + Eucalyptus
For a weekly purifying bath combine 1 cup sea salt, 1 cup Epsom salt, 2 cups baking soda and 10 drops eucalyptus essential oil in hot water and soak for as long as you can. The salts and baking soda draw out impurities and excess water while delivering a dose of natural minerals. The essential oil is great for congestion as well as being stimulating and rejuvenating.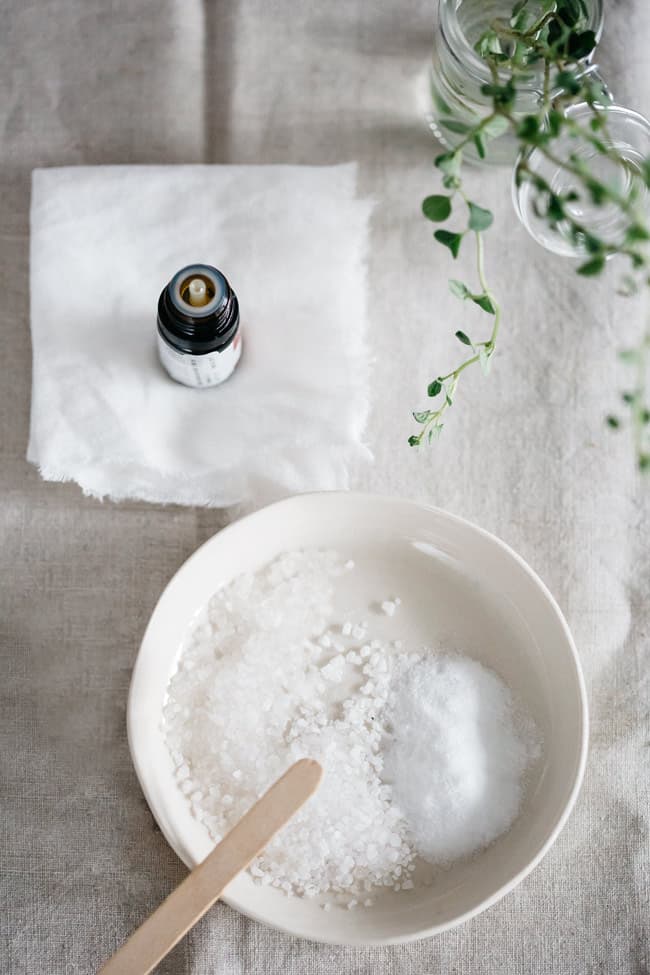 This post was medically reviewed by Dr. Rina Mary Allawh, M.D., a dermatologist who performs adult and pediatric medical dermatology, skin cancer treatment and cosmetic dermatology. Learn more about Hello Glow's medical review board here. As always, this is not personal medical advice and we recommend that you talk with your doctor.
229