Taking a bath is so relaxing and wonderful for the body and mind. But a bubble bath? That is next level awesomeness! The kids love it, you love it, so there's no reason why you shouldn't include it in your weekly/monthly/whenever you can routine. Like all things around the house, we like to make our own bubbles. And this is how you can make your own!
10 Homemade Bubble Bath Recipes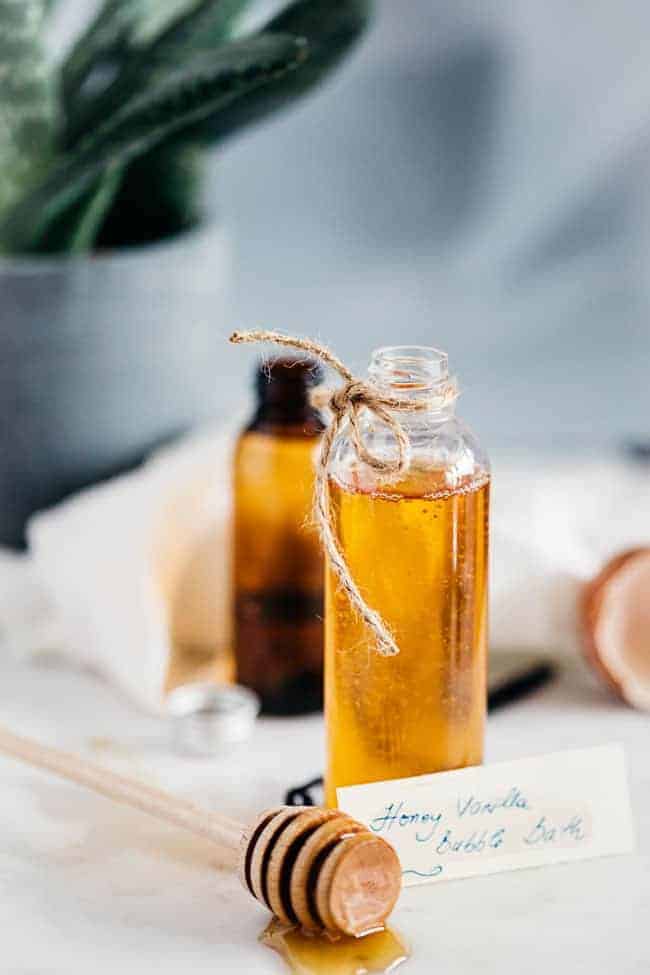 1. Honey vanilla bubble bath. Vanilla is a very relaxing scent that also stirs up feelings of intimacy. Valentine's Day, anyone?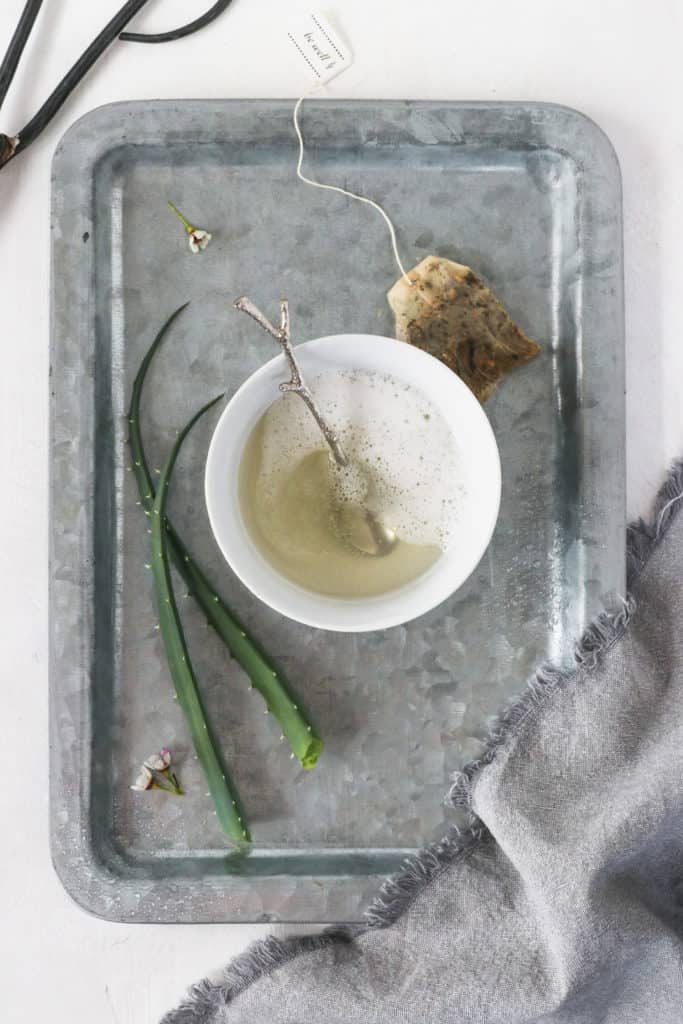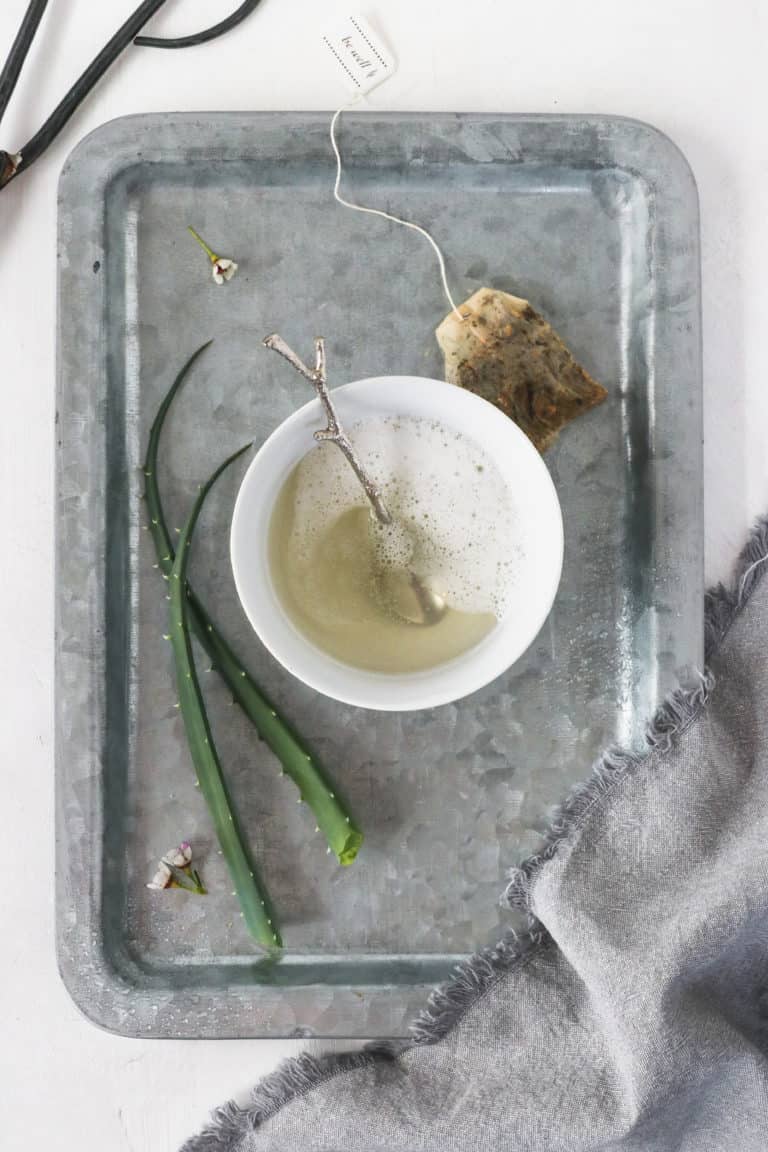 2. How to Make Bubble Bath for Sensitive Skin. Store bought bubble bath is often full of nasty ingredients that irritate the skin and cause breakouts. That's why you should make your own!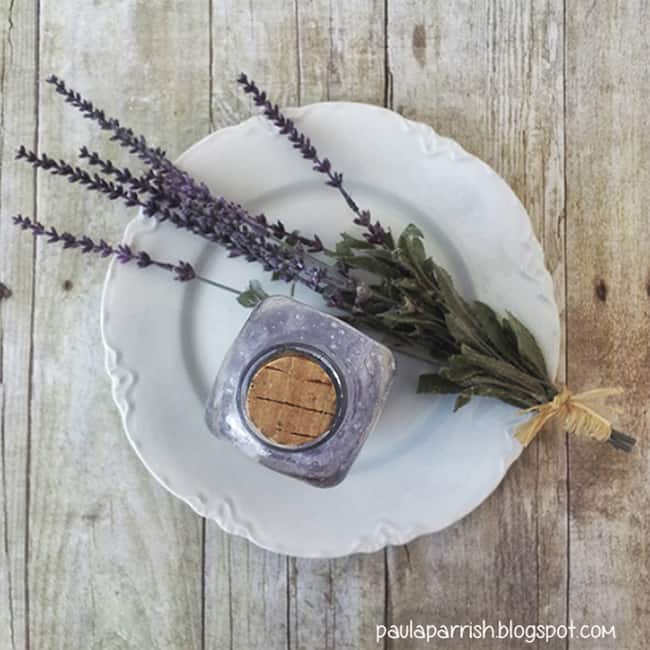 3. DIY natural bubble bath. Try this recipe from Paula Parrish uses glycerin for big bubbles and lavender essential oil for a calming effect.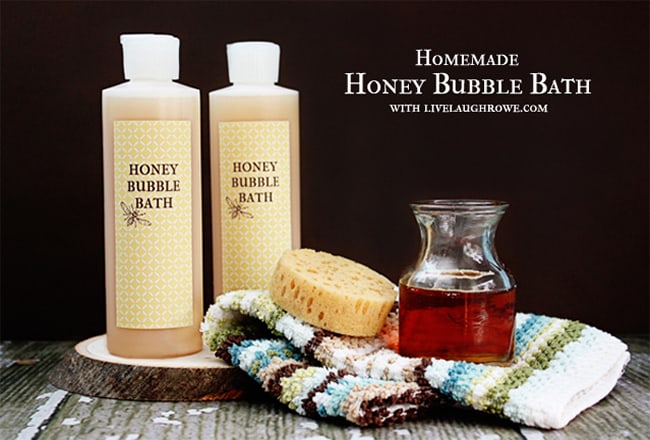 4. Homemade honey bubble bath. Live Laugh Rowe's recipe for honey bubble bath comes with pretty printable labels!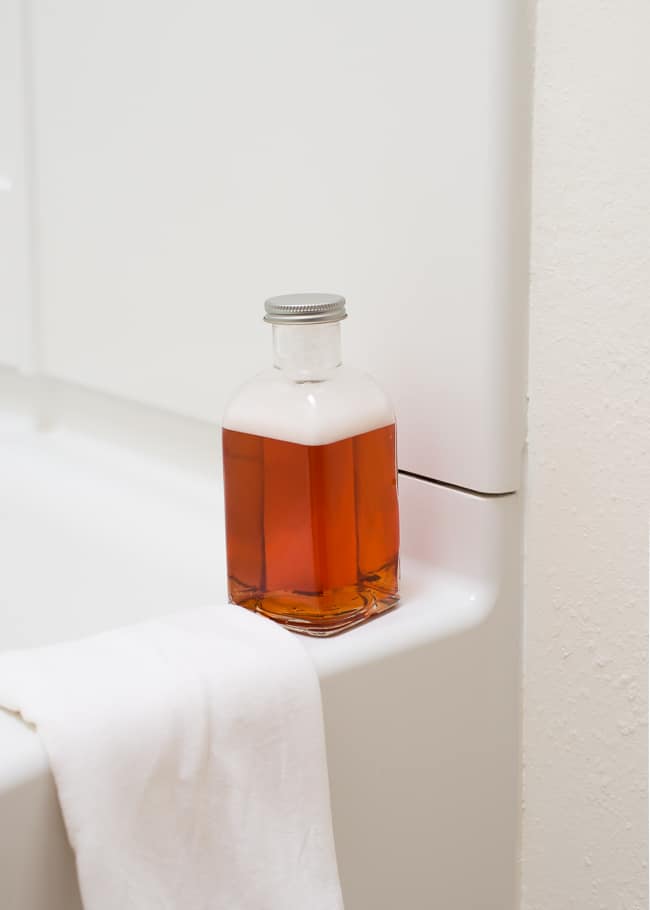 5. Calming homemade bubble bath. Made with essential oils, this recipe is calming and perfect for little ones to have before bed.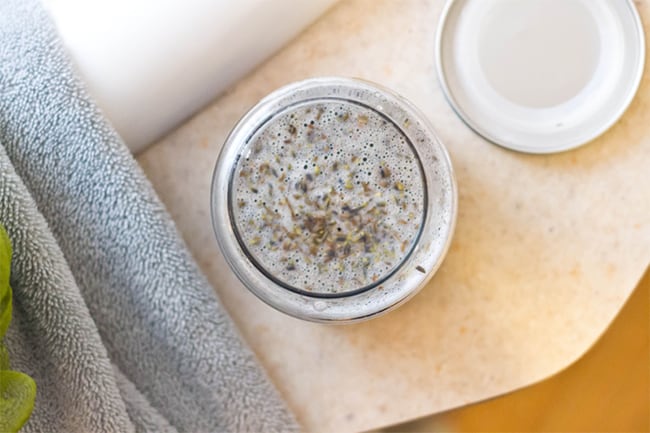 6. Calming lavender bubble bath. This bubble bath from Our Holly Days is made with moisturizing coconut oil, bubbly vegetable glycerin and calming drops of lavender essentials oils.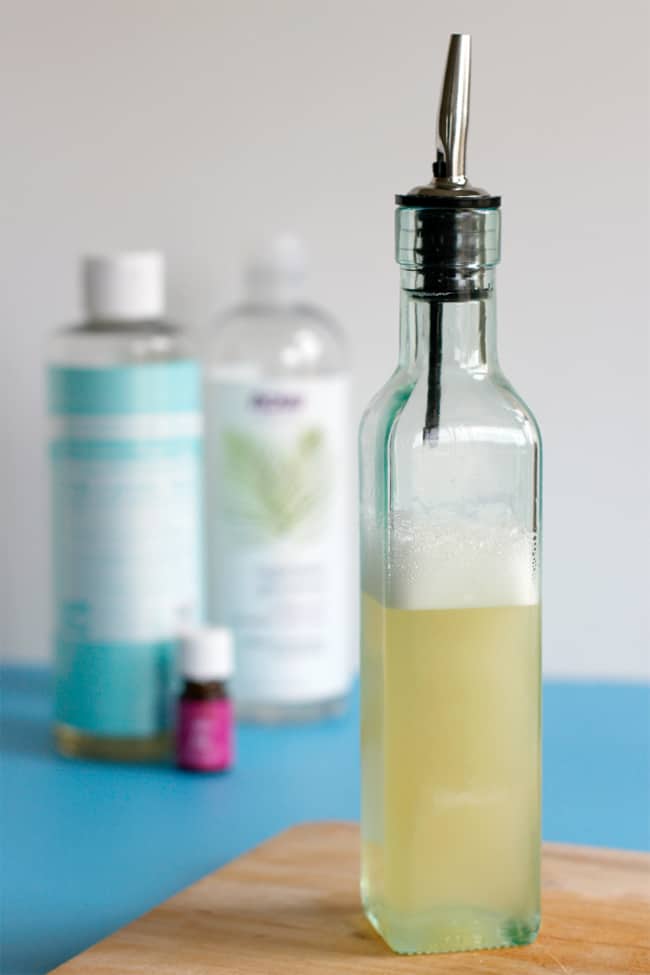 7. Make your own homemade bubble bath. Our favorite thing about this recipe from Make and Takes is the container: an olive oil dispenser! It keeps well, makes it easy to pour and it looks nice!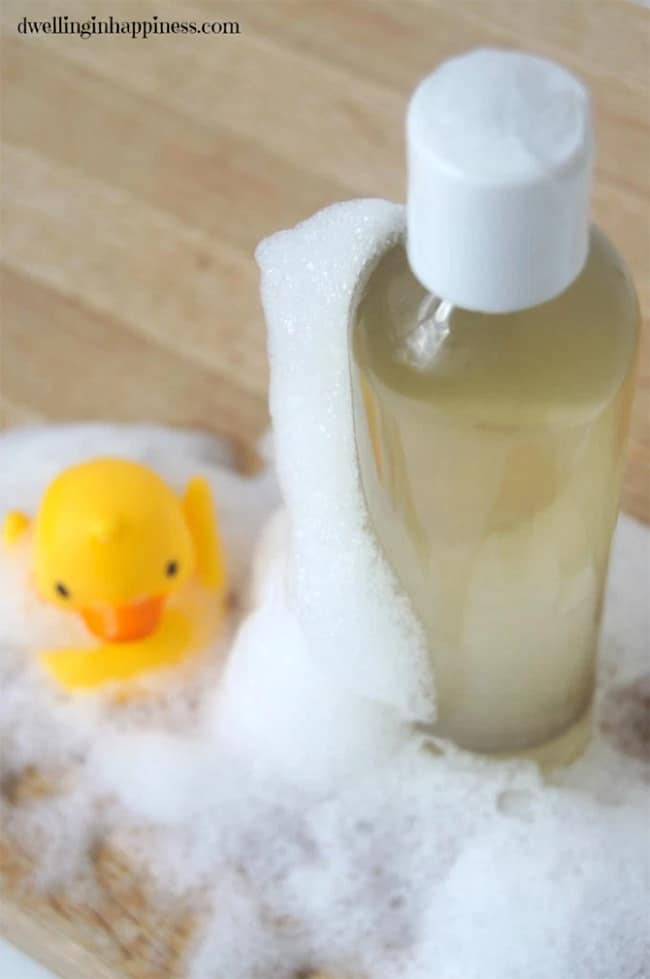 8. Calming homemade bubble bath for kids. There's no child that can resist a bubble bath, is there? Try this recipe from Dwelling Happiness right before sleepy time.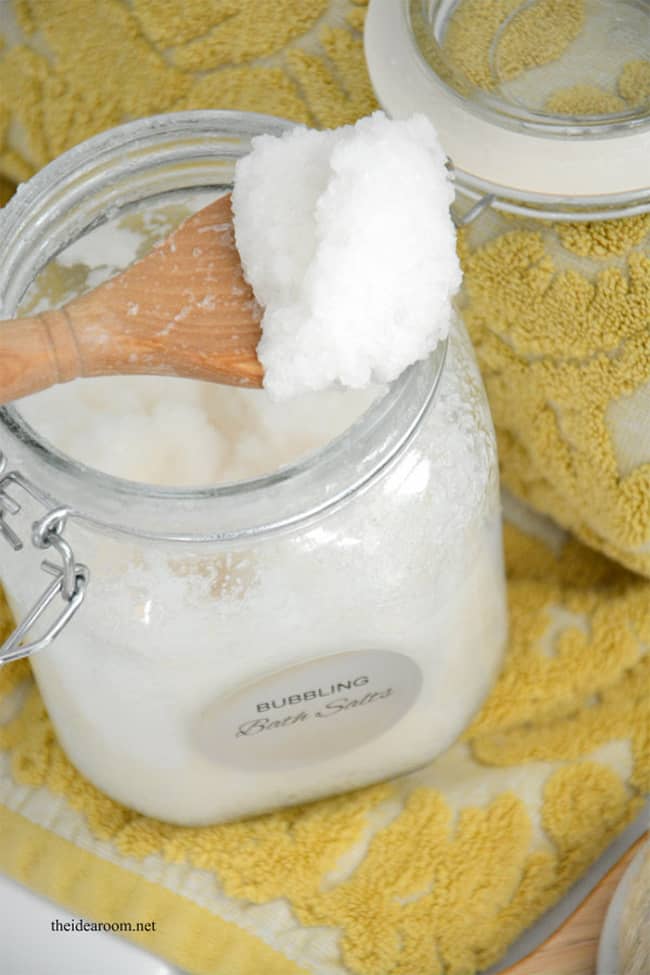 9. Bubbling bath salts. A 2 in 1 bath product that's a bath salt as well as a bubble bath. Get the recipe on The Idea Room.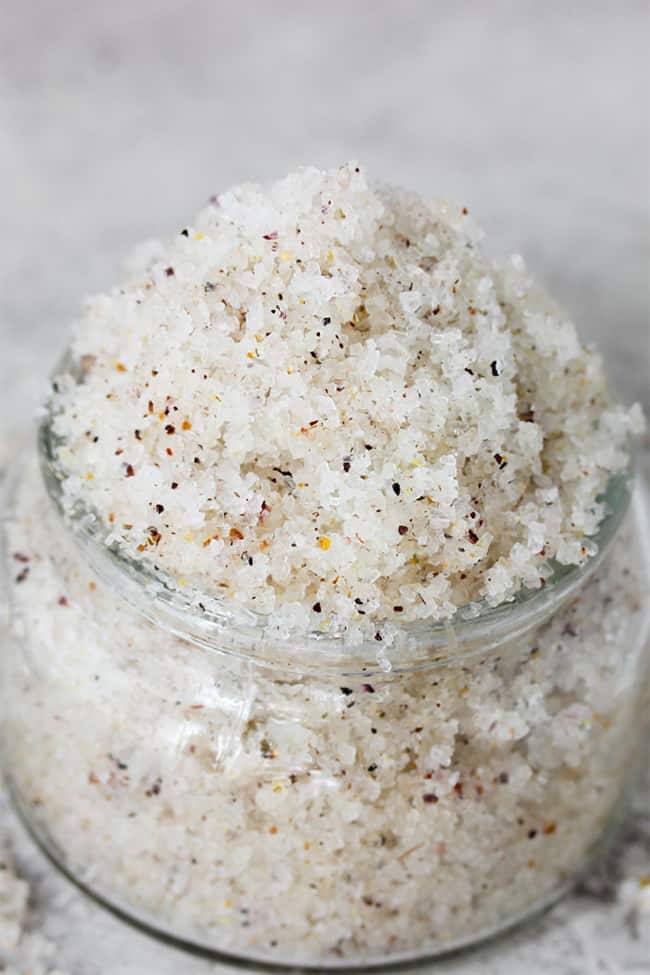 10. Relaxing bubbly bath soak. Made with Epsom salt, peppermint and chamomile tea, this bath soak is relaxing it looks absolutely lovely.
433