It's that time of year again: bath season (did you think I was going to say the holidays? Yeah, that too.) I don't know about you but we're only one month in and already my body is cold and achy, my skin's parched and I'm desperate for some R&R outside of all the parties and festive hoopla. All I want is to run a hot bath and toss in some of the amazing-smelling bits and bobs I saw at Lush recently.
Bath soaks, bubble bars and these Christmas tree bath melts are at the top of my list. I'm not above buying them, but I love making my own since I get to control the ingredients and save a little money in the process.
Plus they're perfect for wrapping up and giving as gifts to all the other frazzled ladies on my list. Add a string for some festive charm and… I mean, does it get any cuter than that?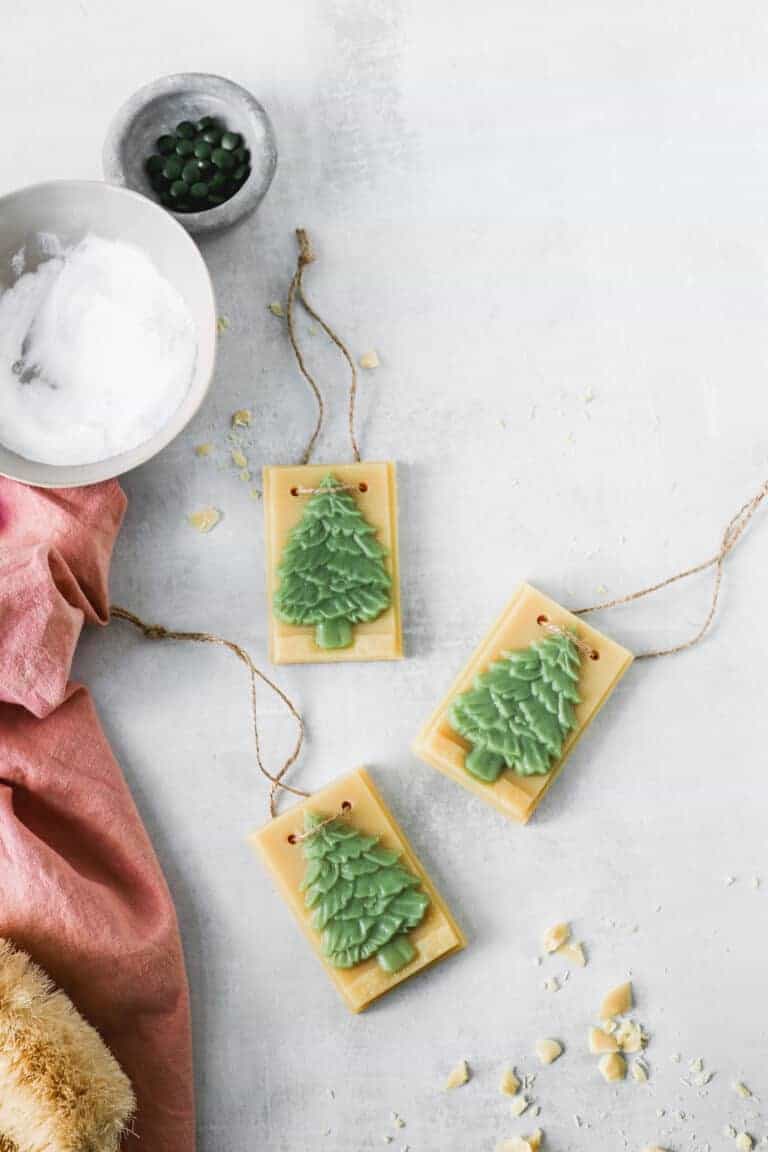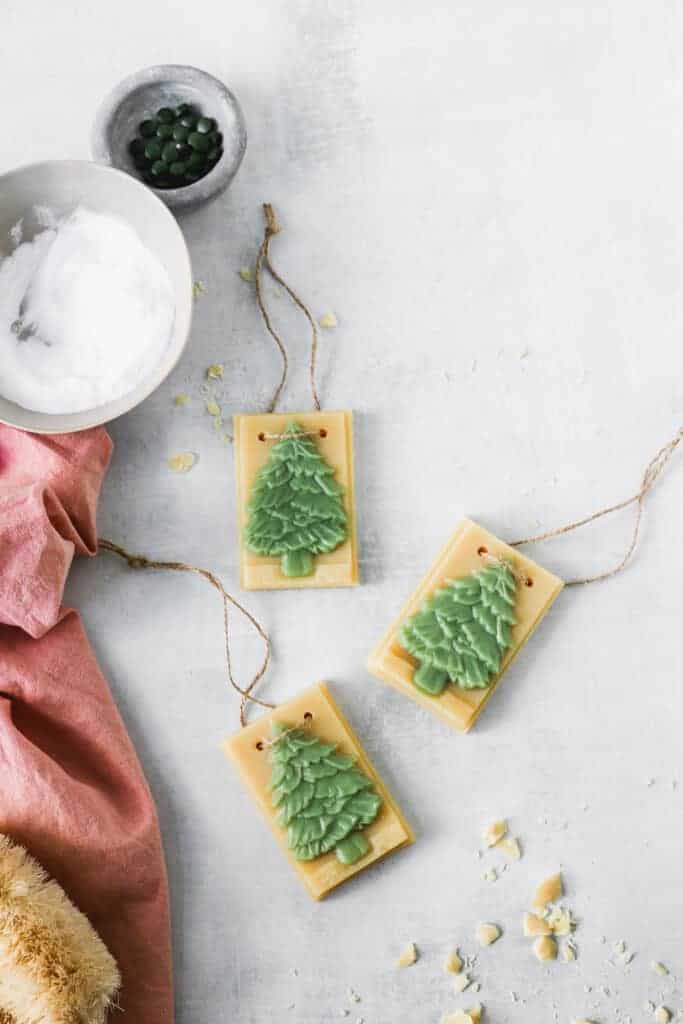 DIY Lush Bath Melts
True to their name, bath melts are butter-based bath products made to dissolve in warm water and coat your skin in a layer of hydrating oil. If there's one thing Lush does right, it's make the most luxurious, skin-nourishing bath oils.
So I took a page from their book and made these bath melts as close to the original as I could, minus the scary-sounding ingredients that you really don't want anywhere near your or your loved ones' skin. They contain some easy to find things like cocoa butter, baking soda, shea butter and essential oils as well as some harder to find ingredients like cupuacu butter and carnauba wax.
Since they don't need to be identical to be amazing, I purchased what I could (cupuacu butter), subbed out what I couldn't (carnauba wax) and scrapped whatever I didn't think was necessary. And they came out perfectly.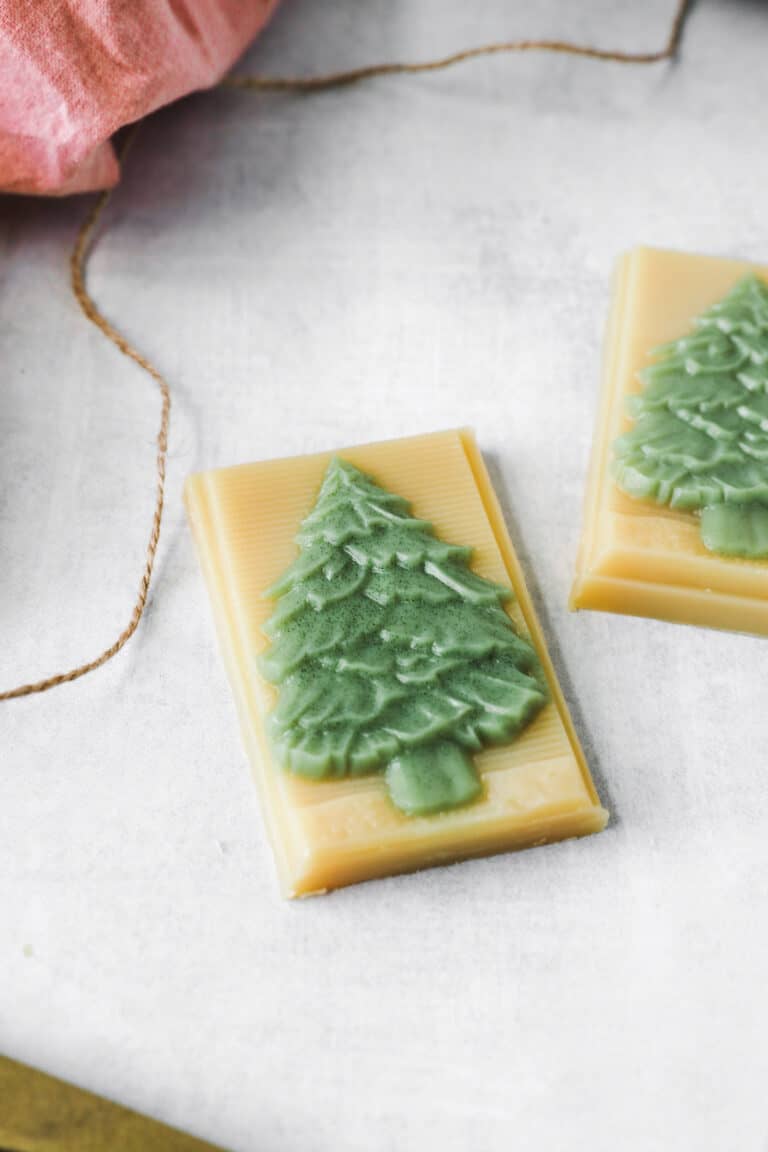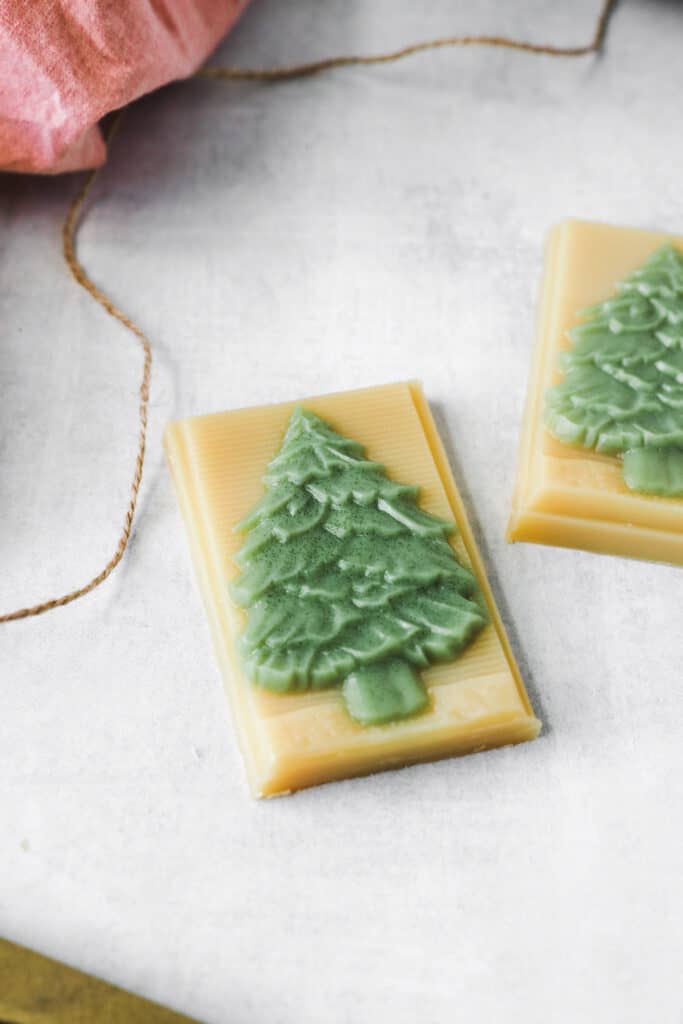 To make them, all you need to do is combine the melted butters in a small bowl. When the wax cools a little, add your essential oils and pigment for color, then pour it directly into the mold. I created two batches of the butter mix so I could make the Christmas tree a different color than the rest of the bar, but that's an optional step you can skip if you want to.
If you go that route, simply pour the colored butter into the tree portion of the mold and wait for it to cool before pouring the rest. Set the whole thing aside to cool overnight, then remove the bars from the mold and create a couple holes for the string (I use a metal nail that I warmed over an open flame for a minute or two).
As for color, I used chlorella I ground into a super fine powder using a coffee grinder. You can use artificial colors or any kind of food-safe dye you can think of, but I like that chlorella adds a dose of skin-soothing nutrients to these bath melts.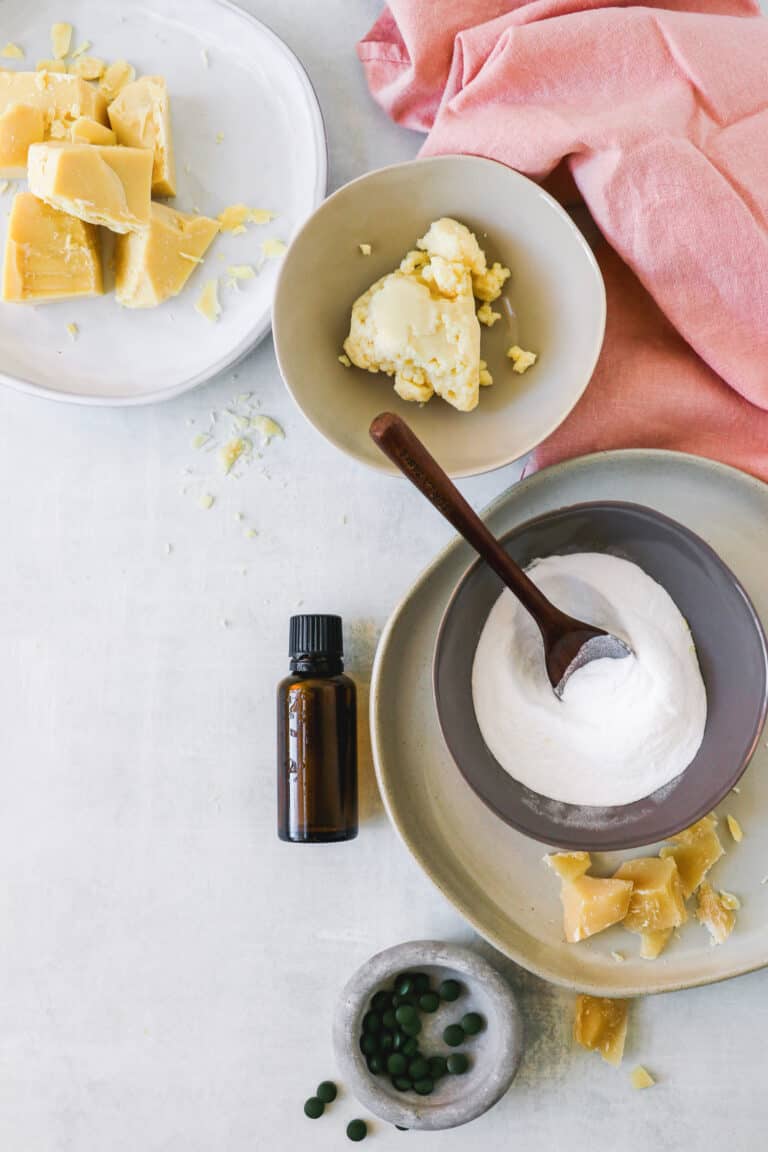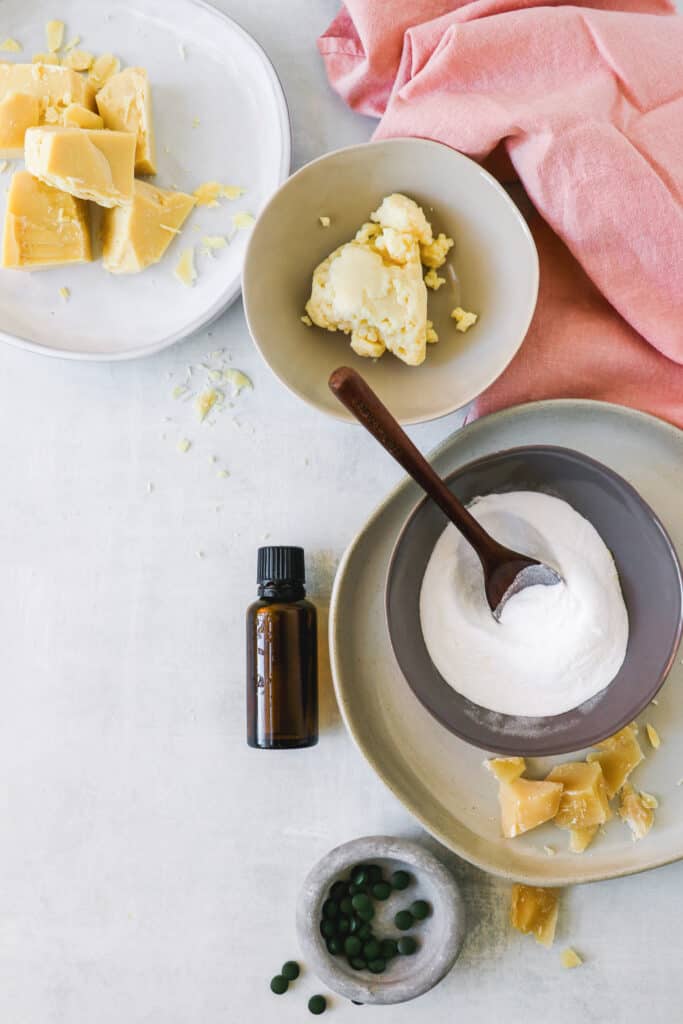 Chlorella is loaded with vitamins and minerals like zinc and magnesium, plus it's a prime source of antioxidants which help soothe skin and keep it looking fresh. Add as much or as little to your bars as you like.
Since there's enough oil in each bar to last for a few baths, it's best to break it into pieces and toss one or two small chunks in the tub. You can also hang the bar over the faucet and let the running water melt some of the oils before setting the rest of the bar aside.
Whatever you do, don't let the entire bar dissolve in the tub or you'll be left with a slip and slide once the tub drains. And nope, it's not as fun as it sounds!
This post was medically reviewed by Dr. Jennifer Haley, a board-certified dermatologist with extensive experience in medical, cosmetic and surgical dermatology. Learn more about Hello Glow's medical reviewers here. As always, this is not personal medical advice and we recommend that you talk with your doctor.
35