Have you ever become slightly dizzy after applying your favorite scent? Ever felt like your coworker's perfume is giving you headaches? These things might actually be caused by the ingredients in said perfumes.
As with other cosmetics, what goes inside perfume is not just pretty flower extracts like we sometimes like to think. There are also lots of preservatives, colorants, and artificial fragrances that—you guessed it!—are not good for your health.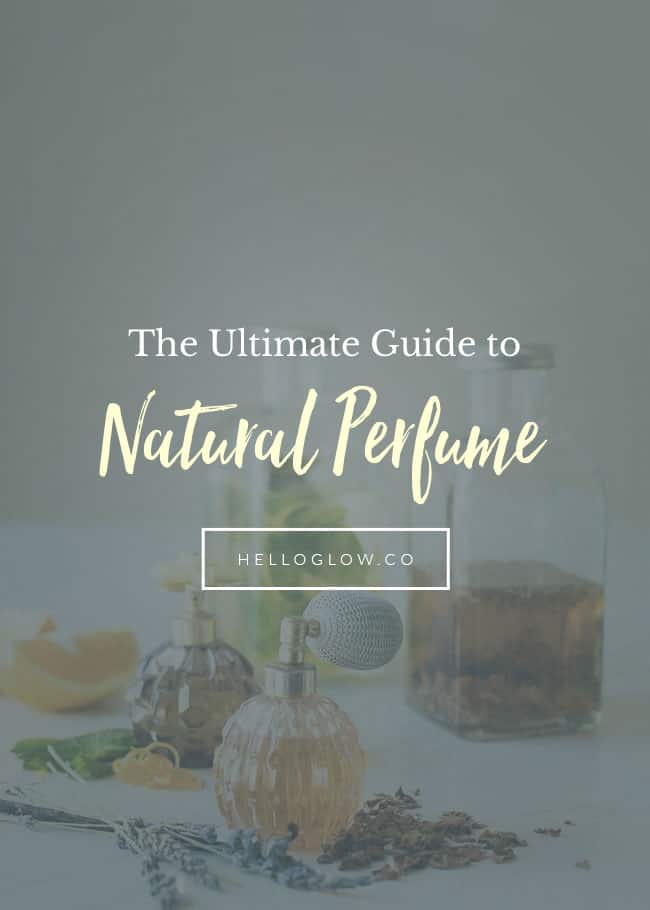 Is My Perfume Toxic?
Not to be a bummer, but probably.
We all love how a favorite scent can lift our mood or bring back memories, which shows that perfume has a direct effect on our brains. However, studies demonstrate that certain chemicals can breach the blood-brain barrier when absorbed into the body, subsequently affecting brain function [source]. And in the case of toxic substances, they can accumulate in the brain tissue and possibly even cause damage.
A variety of toxic ingredients are used to formulate perfumes. In 2018, styrene was upgraded to a Group 2A carcinogen, which is considered to be a probable carcinogen in humans [source].
Musk ketone, benzaldehyde, ethyl acetate, and benzyl acetate all cause eye irritation, in addition to other negative effects [source]. Acetone, which is used to dissolve other ingredients, can produce dizziness, nausea, and irritation when inhaled [source].
The list could go on. But if there's one ingredient to avoid in your personal care products and cosmetics, phthalates should probably be it.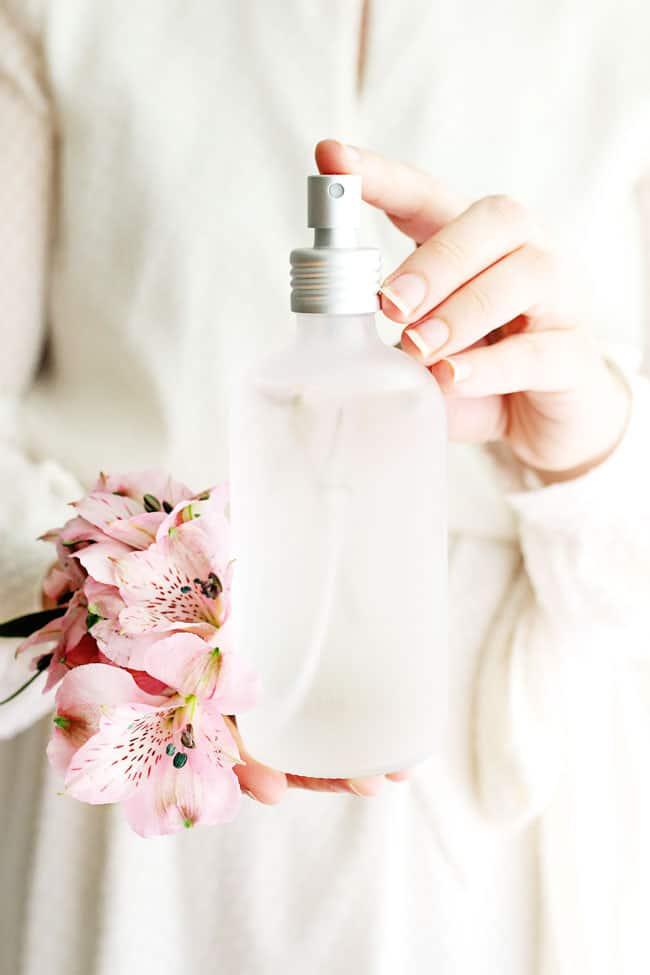 What Are Phthalates?
Phthalates, also known as plasticizers, are most often used to make plastic more flexible, for example, in children's teething toys. Since 2008, the use of six types of phthalates has been restricted in toys [source], but that doesn't mean you can't still find these chemicals in perfumes, nail polish, or feminine hygiene products, as well as in some food packaging.
There's a growing body of evidence that phthalates are an endocrine disruptor that can cause harm to our bodies in numerous ways [source]. These chemicals have been shown in recent studies to have effects on thyroid and growth hormones [source] as well as an association with small infants and premature birth [source].
It sure seems worth taking the time to seek out phthalate-free fragrances—even if you have to do some investigative work before making a purchase. Reading the label carefully is a no-brainer, but in the case of phthalates, it can be a little tricky.
This chemical ingredient is often hidden under the umbrella term "fragrance," a vague reference to an array of hidden ingredients [source]. Since they're considered a trade secret, brands are not required to disclose what exactly they use to formulate certain fragrances.
What Are My Options?
Using a natural perfume is safer for the body, especially when you have sensitive skin. The use of organic natural ingredients also makes these perfumes environmentally friendly, as they lack the harmful petroleum-based products commonly found in regular fragrances.
Companies that use natural ingredients tend to be cruelty-free—unlike synthetic ingredients, natural ones don't need to be tested on animals. However, you should always check for the Leaping Bunny mark to make sure.
We love making our own customized scents with essential oils. We're also big fans of travel-friendly solid perfume and spray perfumes made with organic alcohol.
If you're not into DIYing, then phthalate-free perfumes might require a little effort to find. To make things a little bit easier, we did some of the research for you and found 10 safer, phthalate-free perfumes that we love. We're pretty sure you'll love them, too.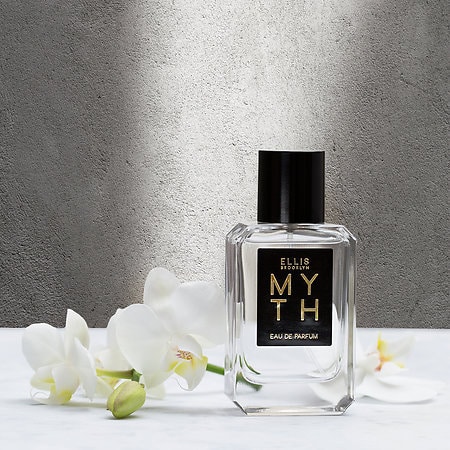 1. Ellis Brooklyn Myth Eau de Parfum
Ellis Brooklyn's perfumes aren't only phthalate-free, they're also paraben-free, cruelty-free, and eco-friendly (and their scents still last all day long!). We love that Myth's top notes are floral and feminine, with a lingering layer of warm musk and cedarwood. This one is good. Be sure to check out their moisturizing body milk too.
Ellis Brooklyn Myth Eau de Parfum from Sephora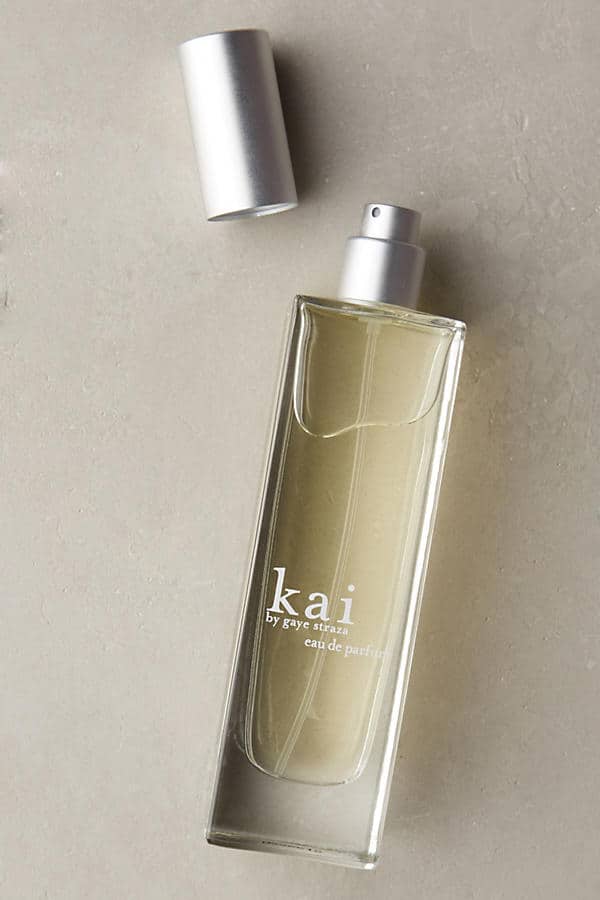 2. Kai Eau de Parfum
If light, floral fragrances are your jam, you'll love this tropical-inspired perfume. The scent of white gardenia will instantly transport you to places warm and sunny—I think it's impossible to be in a bad mood while wearing it. It's phthalate-free, phosphate-free, and cruelty-free. In winter, try layering it with Kai's hydrating body glow spray and lotion.
Kai Eau de Parfum from Anthropologie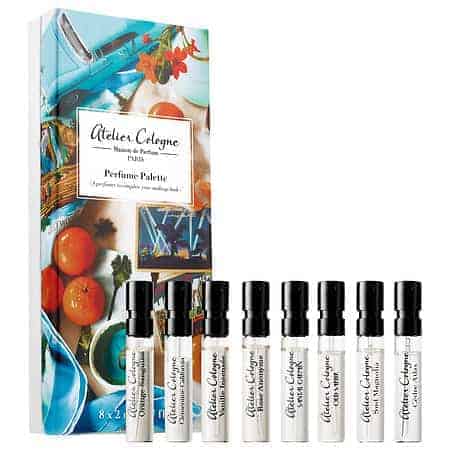 3. Atelier Cologne Perfume
Atelier Cologne is made without paraben, phthalates, sulfates, and animal-derived ingredients. This handcrafted French line has so many options, you might not know where to start, which is why we love their Perfume Stories collection—it lets you try 7 of their fragrances before you take the plunge and narrow it down to one.
Atelier Cologne Perfume Palette from Amazon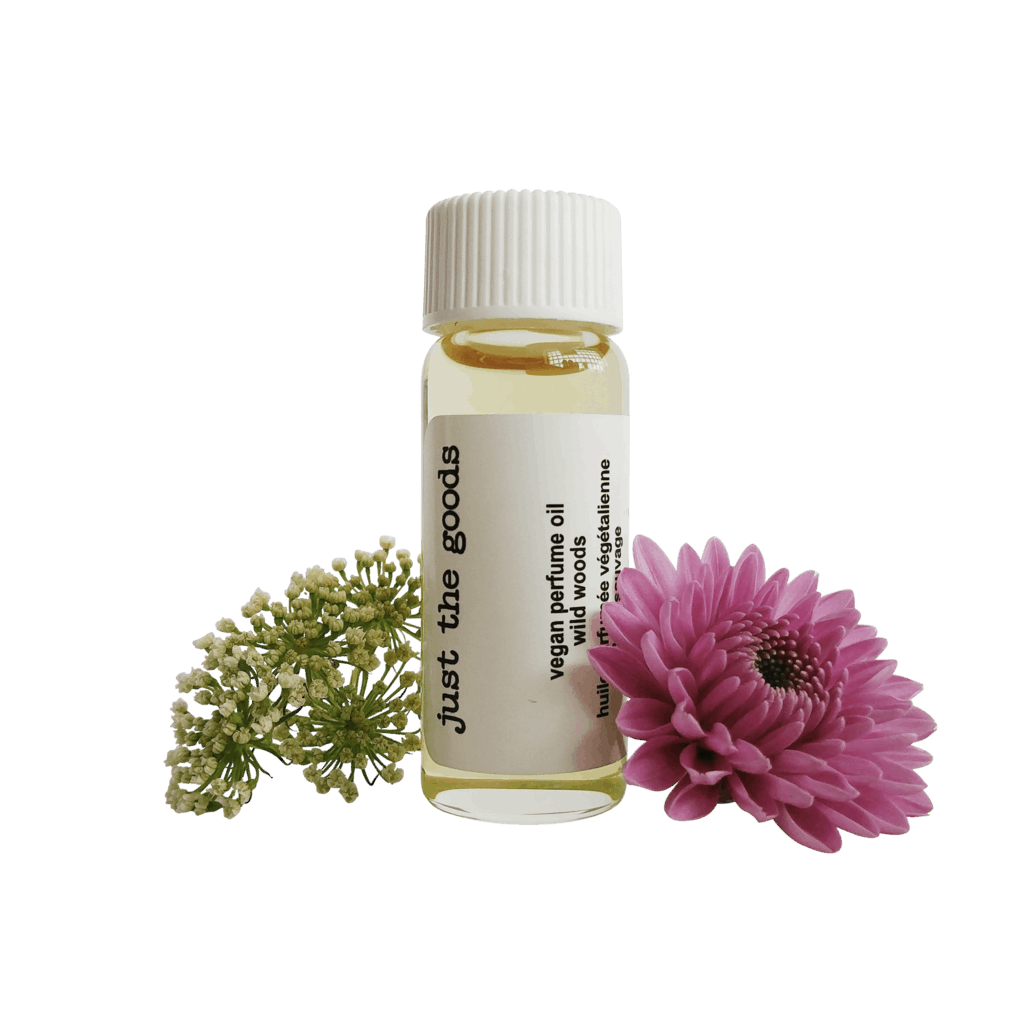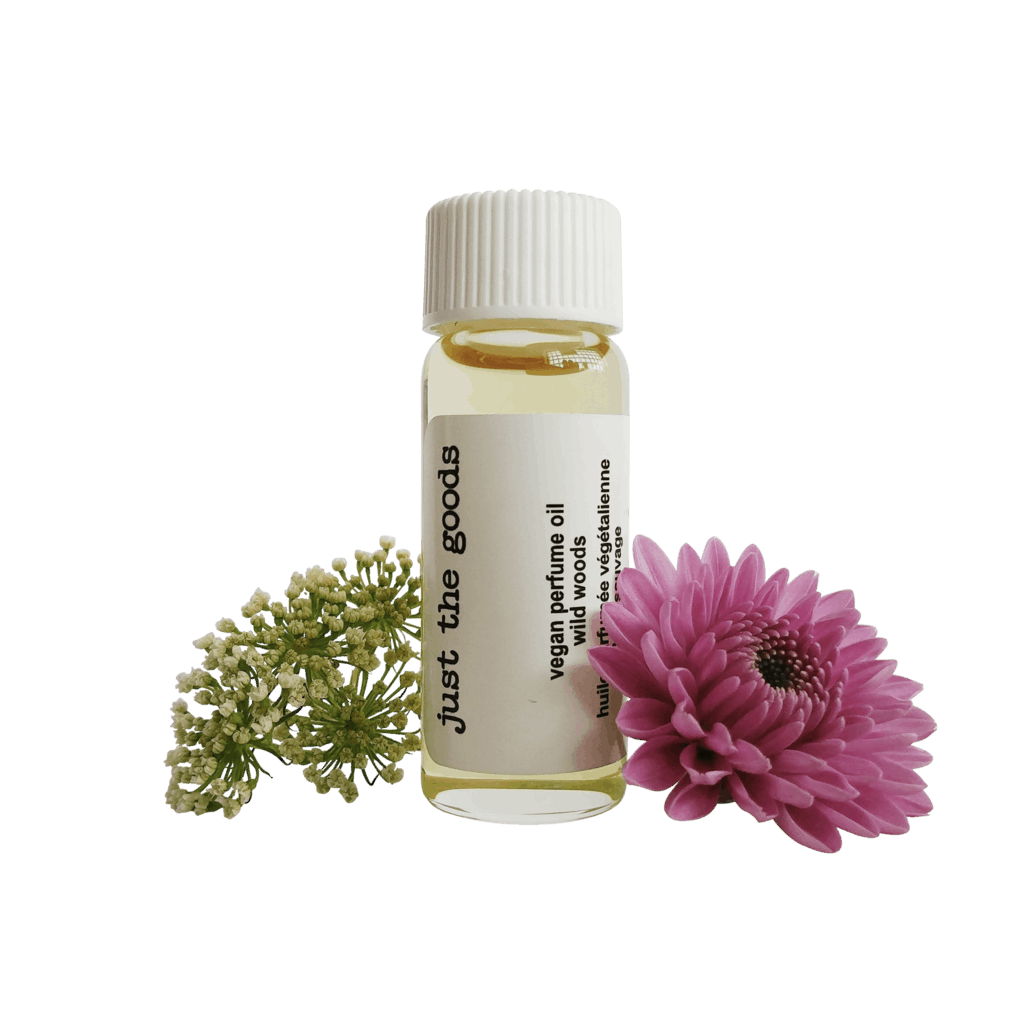 4. Just the Goods Perfume Oil
Environmental Working Group (EWG) verified, this vegan perfume is gender-neutral and formulated with aromatherapeutic essential oils. It's free of chemicals, artificial scents, and preservatives. The Eucalyptus Twist blend is energizing, fresh, and fruity—perfect for summer.
Eucalyptus Twist Perfume Oil from Just the Goods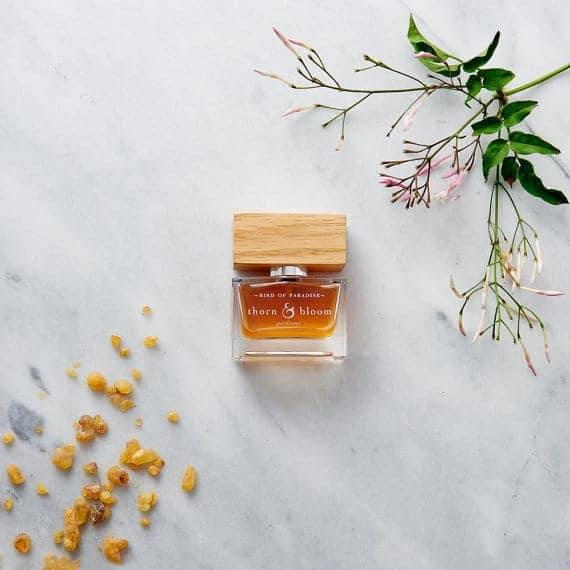 5. Thorn + Bloom Bird of Paradise Natural Perfume
The botanical fragrances from this artisanal Massachusetts perfumery are made with organic ingredients whenever possible, and without synthetic aroma chemicals, preservatives, phthalates, or GMOs. Bird of Paradise is the perfect blend of citrus and floral, with some heady spices thrown in for good measure.
Thorn + Bloom Bird of Paradise Natural Perfume from Etsy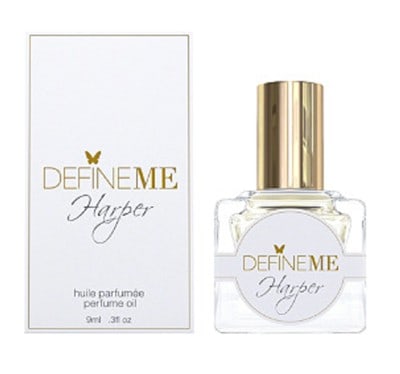 6. DefineMe Harper Perfume Oil
Citrusy and sweet, this coconut oil-based perfume has notes of grapefruit, bergamot, and honeysuckle. Wear it on its own, or layer it with other DefineMe fragrance oils. With every purchase, DefineMe donates $1 to She's the First, a non-profit organization that provides scholarships to educate and empower girls in low-income countries.
DefineMe Harper Perfume Oil from ULTA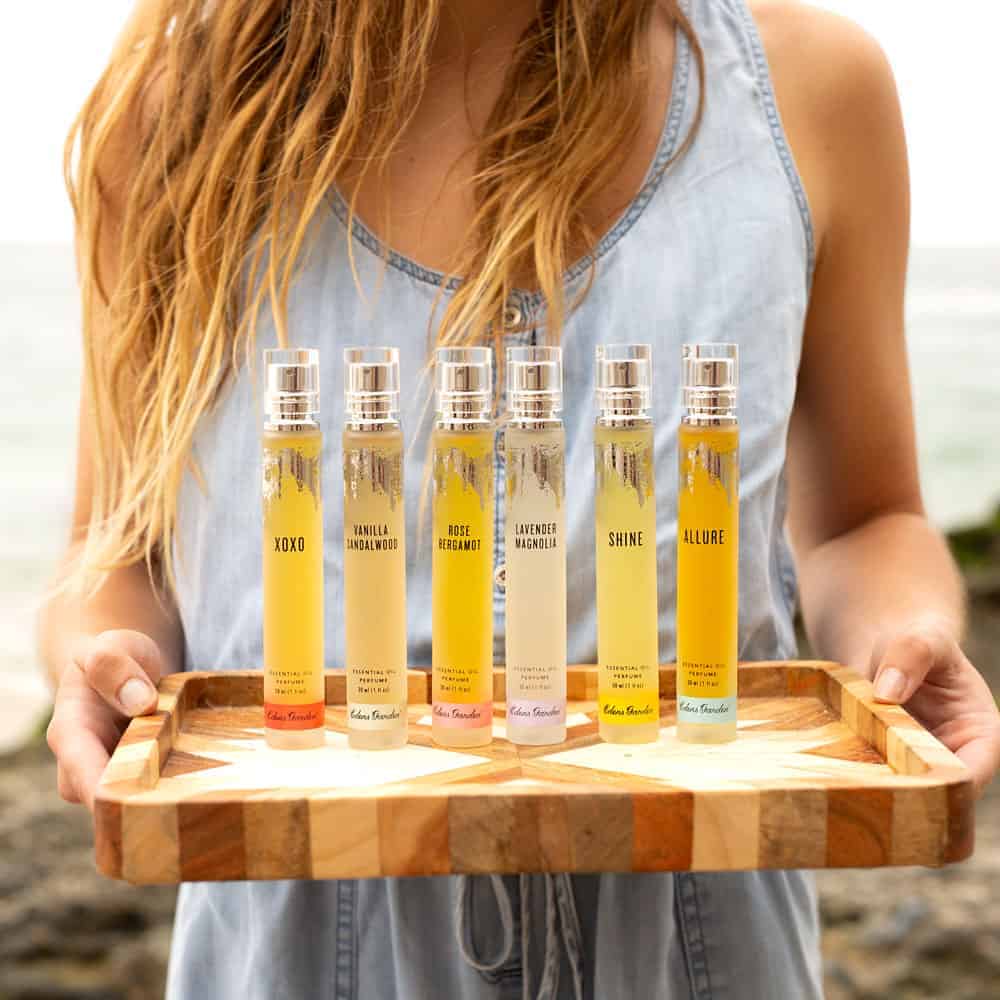 7. Eden's Garden Natural Perfume
Their lineup includes 6 light, natural scents, all of which are fabulous for layering with their body oils or wearing alone. As someone who gets migraines from conventional perfumes, I absolutely adore these scents. They're not heavy or cloying, and they won't give you a headache. Shine is my personal fave because it's pretty much the scent of summer distilled into a bottle.
Shine Natural Perfume from Eden's Garden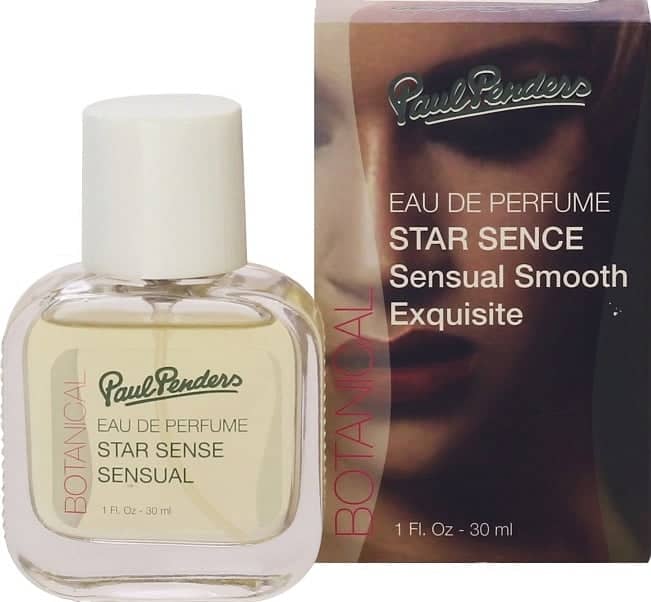 8. Paul Penders Star Sense Sensual
The spicy and warm oriental fragrance of this Eau de perfume is obtained through a combination of patchouli, orange, elderflower, ginger, and other oils. Moreover, the perfume is EWG verified.
Paul Penders Star Sense Sensual Eau de Parfum from Walmart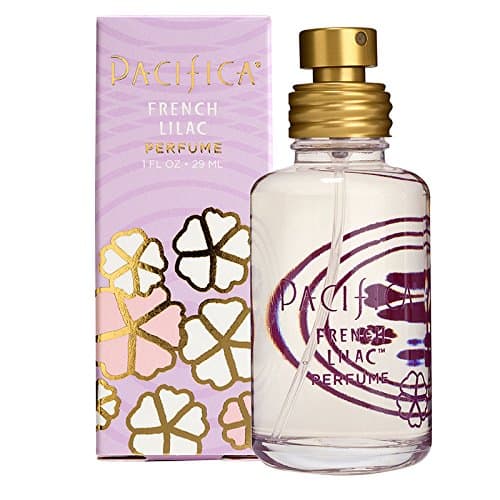 9. Pacifica French Lilac Spray Perfume
Who can resist the scent of lilac? We sure can't! This floral, micro-batched perfume is made with a natural grain alcohol base, without parabens, phthalates, and other harmful ingredients. It's vegan, cruelty-free, and rated 1 by EWG.
Pacifica French Lilac Spray Perfume from Amazon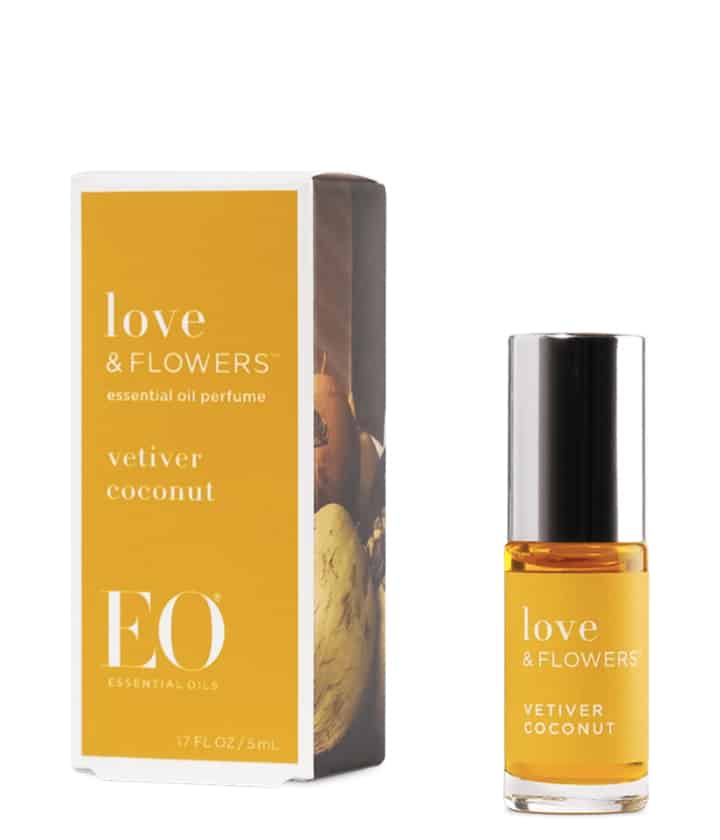 10. Love & Flowers Vetiver Coconut Perfume
Sweet and creamy coconut balances this vetiver perfume, which is formulated with natural ingredients such as essential oils, jojoba oil, vitamin E, and organic castor oil. It's free of synthetic fragrances and phthalates, and it offers a deeply personal experience as it changes its scent ever so slightly depending on the person wearing it.
Vetiver Coconut Perfume from Love & Flowers
This article was reviewed by Dr. Gina Jansheski, a professional medical reviewer and a licensed, board-certified physician who has been practicing for more than 20 years. Learn more about Hello Glow's medical reviewers here. As always, this is not personal medical advice, and we recommend that you talk with your doctor.
250