Phthalate-free perfumes are not easy to find. In fact, the word "fragrance" on a label is often synonymous with phthalates. But if there's one ingredient to avoid in your personal care products and cosmetics, phthalates should probably be it. There's a growing body of evidence that phthalates are an endocrine disrupter that cause harm to our bodies in numerous ways. It's worth taking the time to seek out phthalate-free fragrances—even if it takes some investigative work before making a purchase.
To make things a little bit easier, we did some of the research for you and found 6 phthalate-free perfumes that we love. (We're pretty sure you'll love them too.)
1 / 6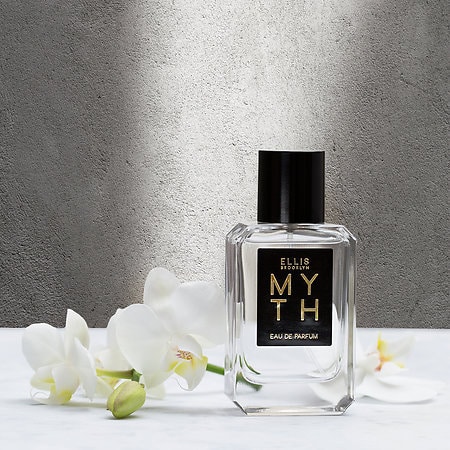 Ellis Brooklyn Myth Eau de Parfum
Ellis Brooklyn's perfumes aren't only phthalate-free, they're also paraben-free, cruelty-free, and eco-friendly (and their scents still last all day long!). We love that Myth's top notes are floral and feminine, with a lingering layer of warm musk and cedarwood. This one is good. Be sure to check out their moisturizing body milk too.
Ellis Brooklyn Myth Eau de Parfum from Sephora
44