We love making our own customized scents with essential oils, but if you're not into DIYing, then phthalate-free perfumes are not easy to find. In fact, the word "fragrance" on a label is often synonymous with phthalates. But if there's one ingredient to avoid in your personal care products and cosmetics, phthalates should probably be it.
There's a growing body of evidence that phthalates are an endocrine disrupter that cause harm to our bodies in numerous ways. It's worth taking the time to seek out phthalate-free fragrances—even if it takes some investigative work before making a purchase.
To make things a little bit easier, we did some of the research for you and found 6 phthalate-free perfumes that we love. (We're pretty sure you'll love them, too.)
1. Ellis Brooklyn Myth Eau de Parfum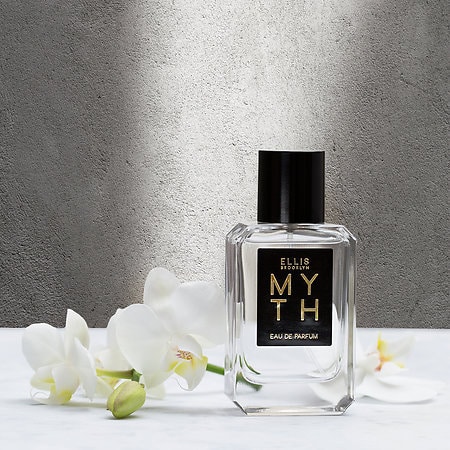 Ellis Brooklyn's perfumes aren't only phthalate-free, they're also paraben-free, cruelty-free, and eco-friendly (and their scents still last all day long!). We love that Myth's top notes are floral and feminine, with a lingering layer of warm musk and cedarwood. This one is good. Be sure to check out their moisturizing body milk too.
Ellis Brooklyn Myth Eau de Parfum from Sephora
2. Kai Eau de Parfum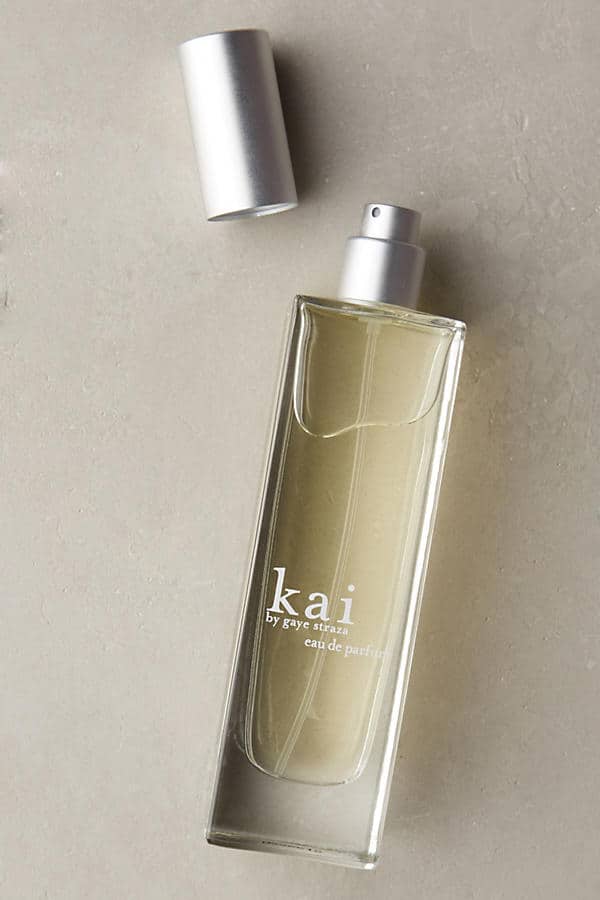 If light, floral fragrances are your jam, you'll love this tropical-inspired perfume. The scent of white gardenia will instantly transport you to places warm and sunny—I think it's impossible to be in a bad mood while wearing it. It's phthalate-free, phosphate-free, and cruelty-free. In winter, try layering it with Kai's hydrating body glow spray and lotion.
Kai Eau de Parfum from Anthropologie
3. Atelier Cologne Perfume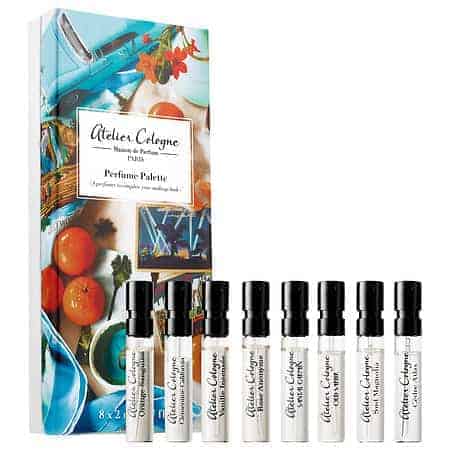 Atelier Cologne is made without paraben, phthalates, sulfates, and animal-derived ingredients. This handcrafted French line has so many options, you might not know where to start, which is why we love their Perfume Stories collection—it lets you try 7 of their fragrances before you take the plunge and buy one.
Atelier Cologne Perfume Palette from Sephora
4. LITE+CYCLE InHeart Essential Oil Perfume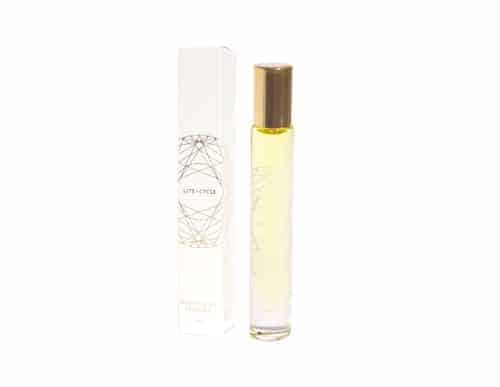 Made only with essential oils, this earthy fragrance comes in a rollerball bottle, so it's perfect for tucking into your purse or taking with you when you travel. LITE+CYCLE perfumes are ideal for anyone who wants to smell good, without smelling overpowering. And bonus: you can test all 3 LITE+CYCLE scents with their $7 sample set.
LITE+CYCLE InHeart Essential Oil Perfume from LITE+CYCLE
5. Thorn + Bloom Bird of Paradise Natural Perfume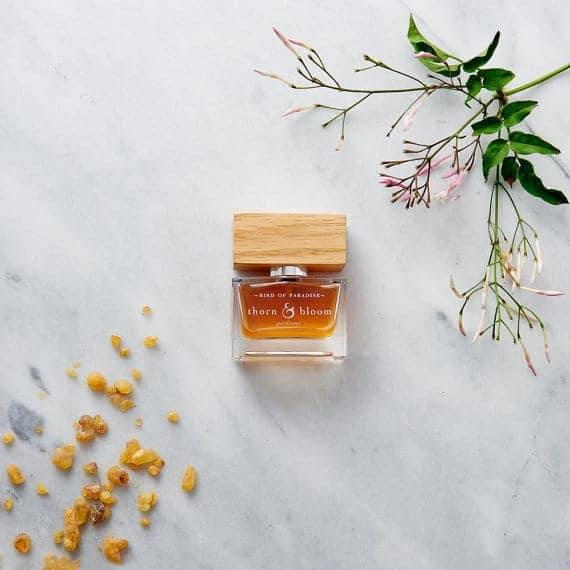 The botanical fragrances from this artisanal Massachusetts perfumery are made with organic ingredients whenever possible, and without synthetic aroma chemicals, preservatives, phthalates, or GMOs. Bird of Paradise is the perfect blend of citrus and floral, with some heady spices thrown in for good measure.
Thorn + Bloom Bird of Paradise Natural Perfume from Etsy
6. DefineMe Harper Perfume Oil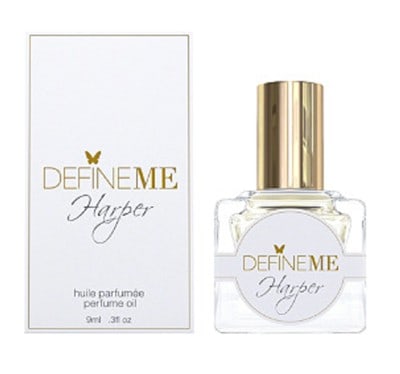 This coconut oil-based perfume is citrusy and sweet, with notes of grapefruit, bergamot, and honeysuckle. Wear it on its own, or layer it with other DefineMe fragrance oils. With every purchase, DefineMe donates $1 to She's the First, a non-profit organization that provides scholarships to girls in low-income countries.
DefineMe Harper Perfume Oil from ULTA
7. Eden's Garden Natural Perfume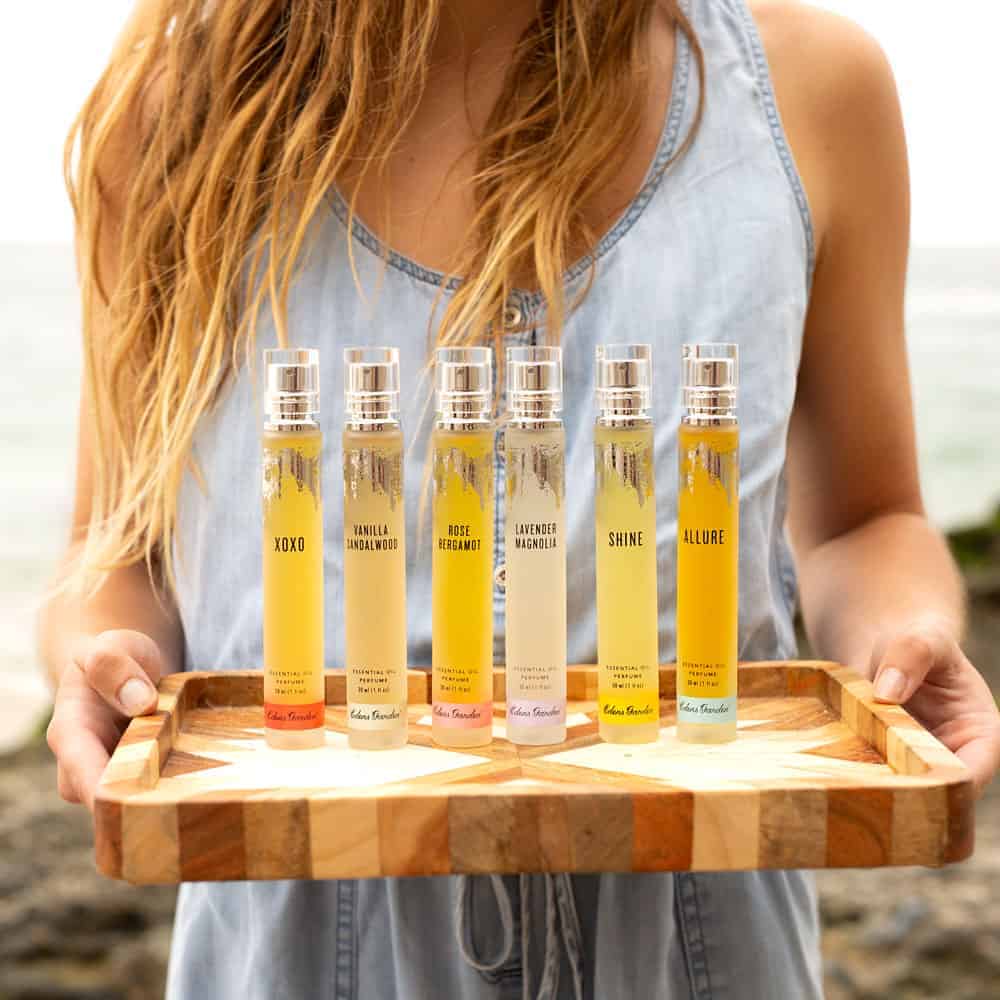 The lineup includes 6 light, natural scents, all of which are fabulous for layering with their body oils or wearing alone. As someone who gets migraines from conventional perfumes, I absolutely adore these scents. They're not heavy or cloying and they won't give you a headache. Shine is my personal fave because it's pretty much the scent of summer distilled into a bottle. (Get the details on all the scents here.)
70