Peanut butter and jelly. Mashed potatoes and gravy. Bread and butter. There are lots of dynamic duos in the world of food, but one of the most powerful is the combination of probiotics and prebiotics.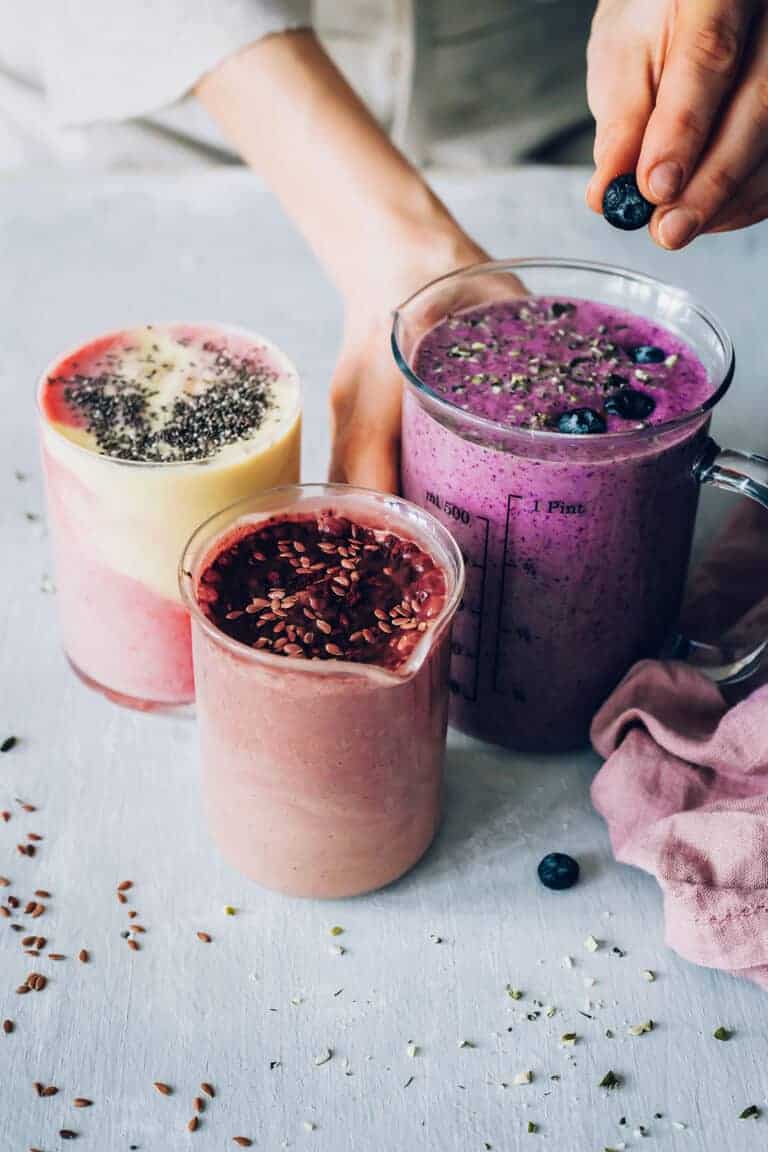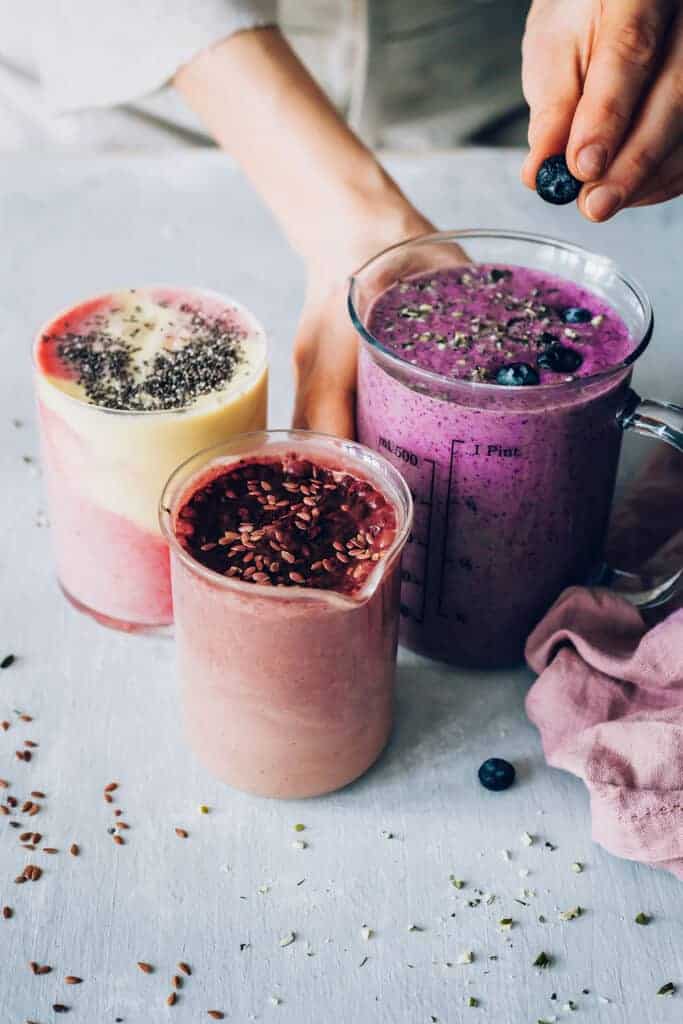 A probiotic smoothie is a healthy and delicious way to give your body a boost of beneficial bacteria that can improve gut health. Probiotic and prebiotic smoothies are made with ingredients such as unsweetened yogurt, chia seeds, and digestive enzymes that promote healthy digestion.
One of the main benefits of drinking a prebiotic or probiotic smoothie is that it helps to maintain a healthy balance of bacteria in the gut. This can be particularly useful if you suffer from digestive issues such as bloating, gas, or constipation. Probiotic smoothies can also be beneficial for those who are looking to improve their immune system, as the healthy bacteria can help to fight off harmful pathogens.
By adding ingredients such as protein powder and chia seeds to your prebiotic and probiotic smoothie, you can create a satisfying and filling smoothie that can keep you feeling full for hours. This can be particularly helpful for those who are looking to lose weight or maintain a healthy weight.
In addition to promoting gut health and providing important nutrients, prebiotic and probiotic smoothies can also be a great way to satisfy your sweet tooth without consuming too much sugar. Instead of adding refined sugar, you can sweeten your smoothie with natural sweeteners such as coconut sugar or fruit.
Drinking a probiotic smoothie is a great way to improve your overall health and well-being. By incorporating healthy bacteria and nutrient-rich ingredients into your diet, you can support your digestive system, boost your immune system, and maintain a healthy weight.
3 Easy Probiotic and Prebiotic Smoothies for a Healthy Gut
Prebiotics are foods containing the digestible fiber that good bacteria thrive on. To get technical, prebiotics are oligosaccharides, a type of fiber that helps create a hospitable gut environment for the friendly probiotic bacteria we all want more of.
So combining the two is a one-two punch when it comes to optimal gut health.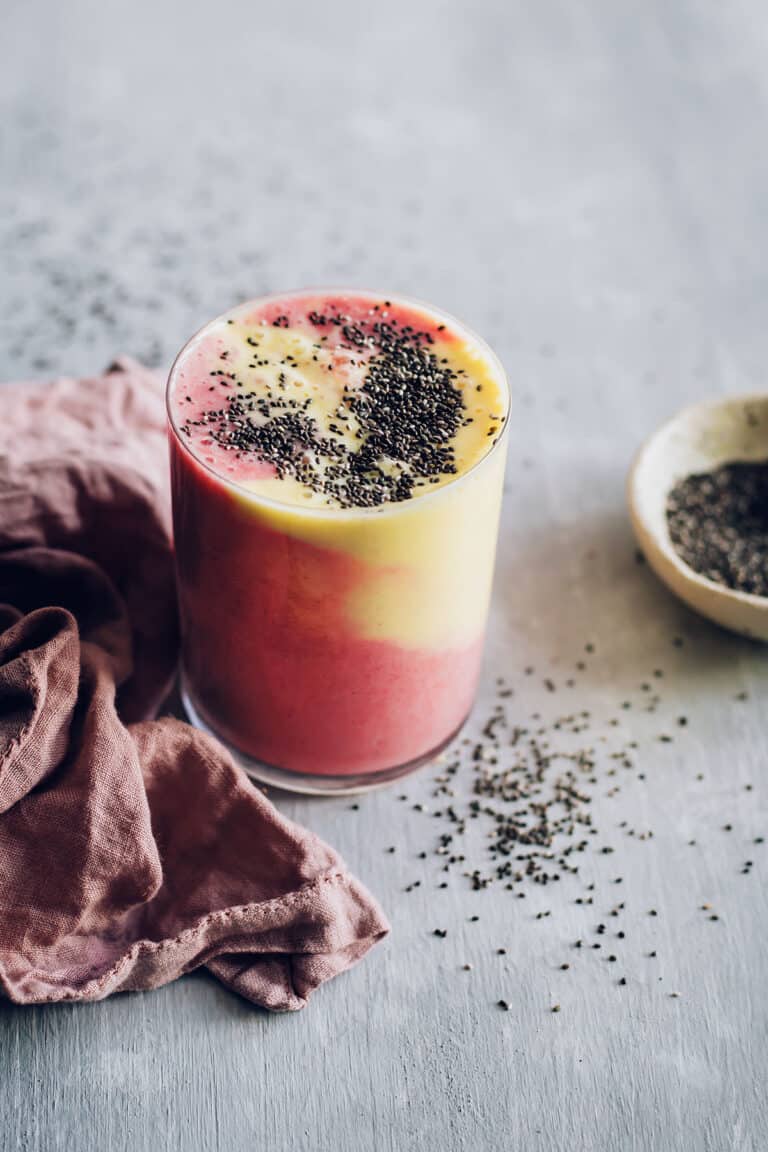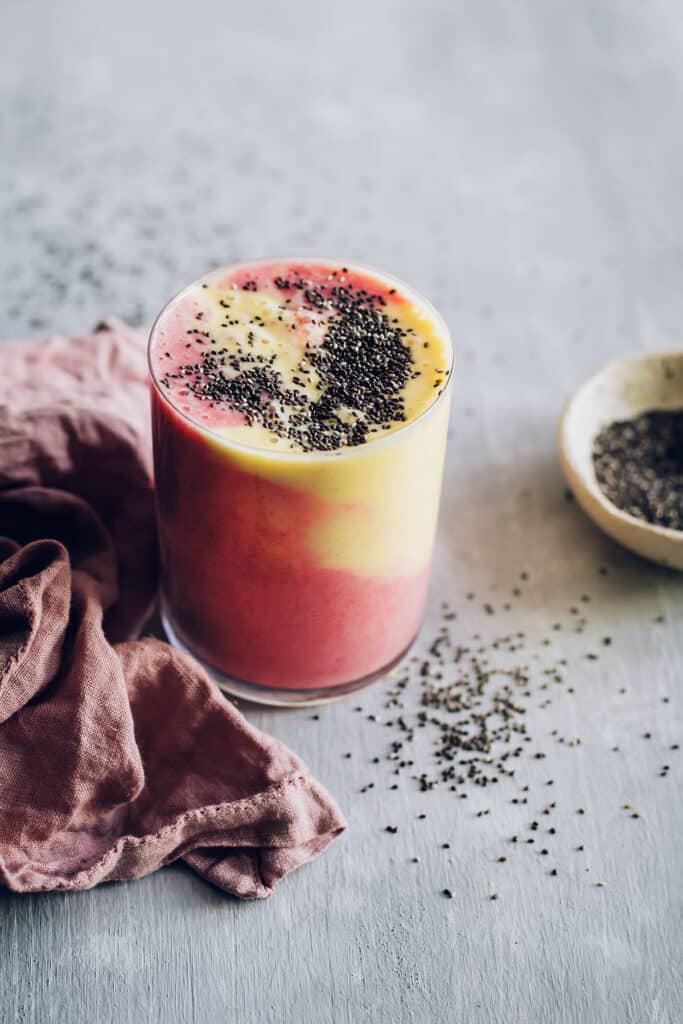 That's what makes these 3 smoothie recipes so fantastic for your gut—they're not just packed with prebiotic fruits like most smoothies; they also contain probiotics from the addition of probiotic milk. Now that's a thing!
So getting your daily probiotic fix can be as easy as pouring yourself a bowl of cereal or sipping one of these probiotic smoothies—no need to hold your nose and chug that bottle of kombucha. (Yeah, I'll say it: kombucha is gross!)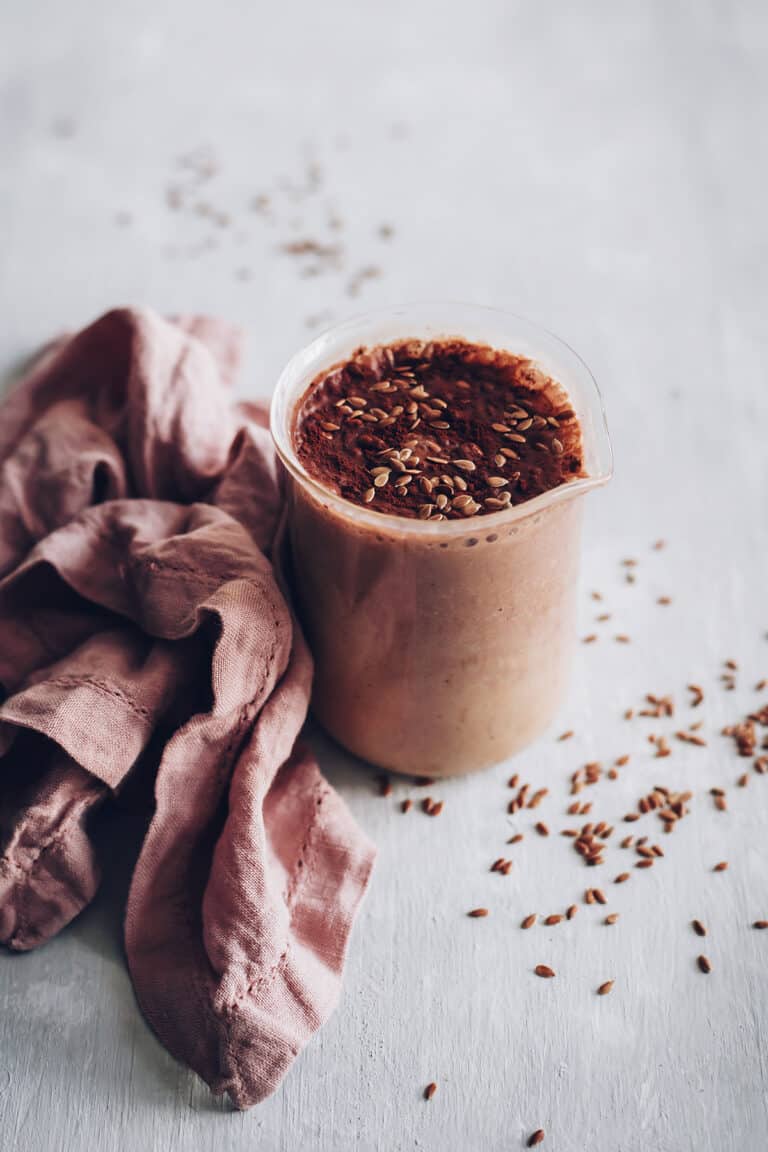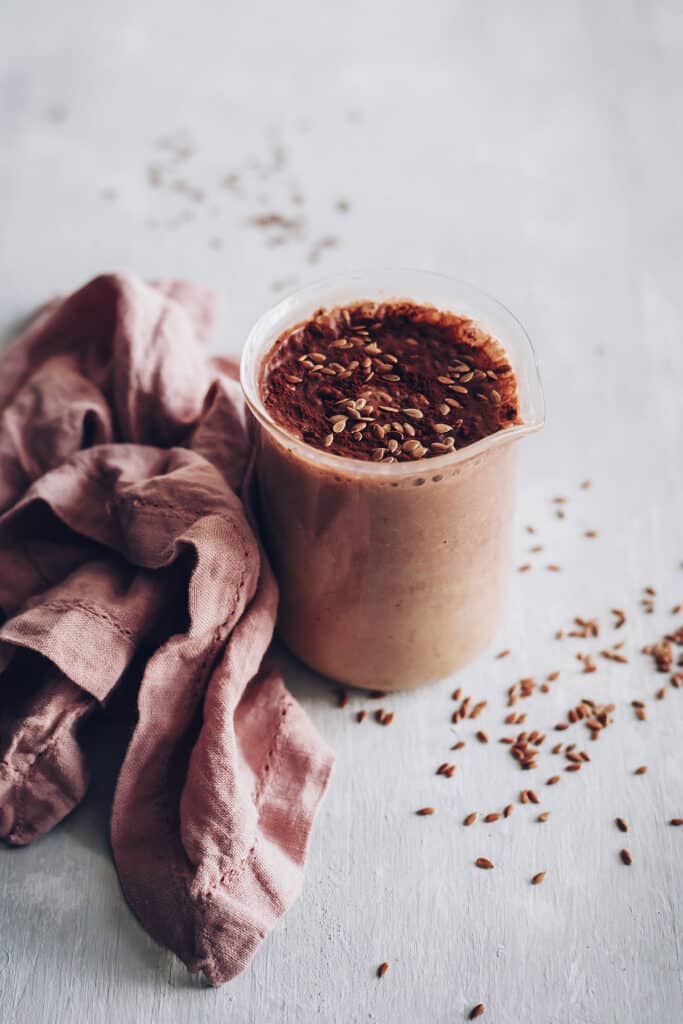 By drinking a single 8-ounce serving daily (hint: the amount in each of these smoothies), you'll support your digestive health with billions of live probiotic cultures, including acidophilus and bifidus.
And it still contains the 9 essential nutrients, calcium, protein, and vitamins A and D you'd expect from any dairy milk.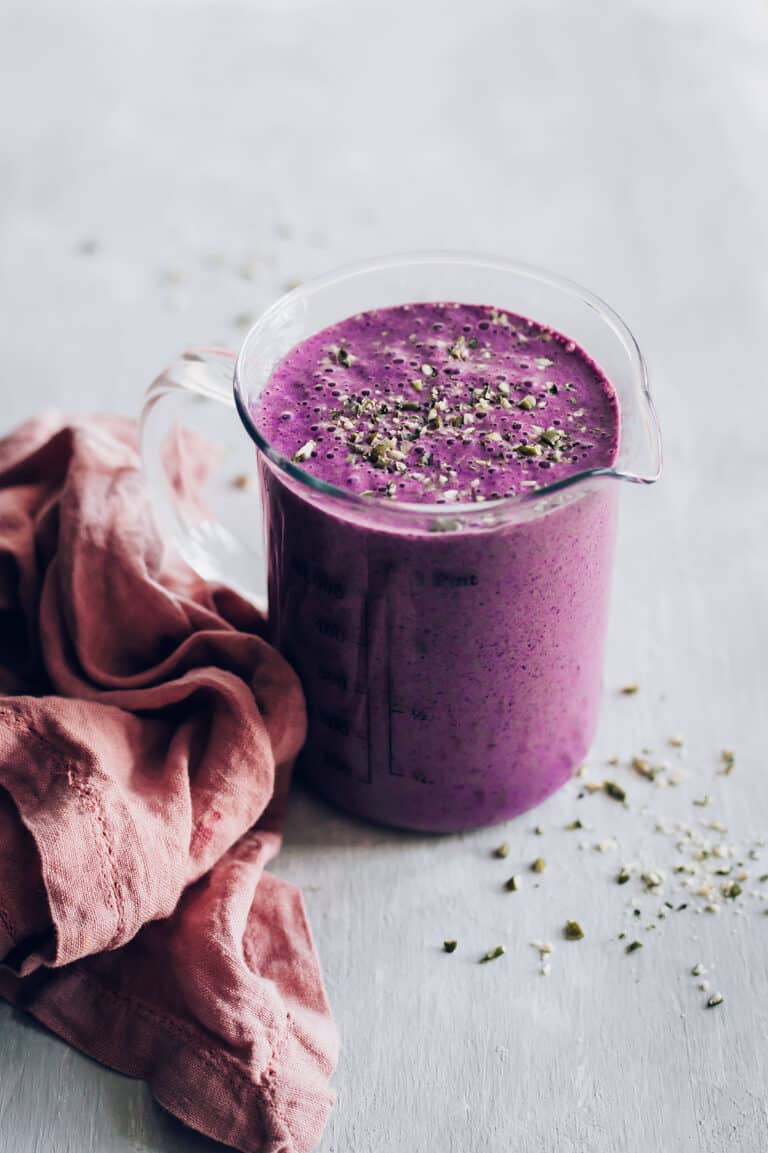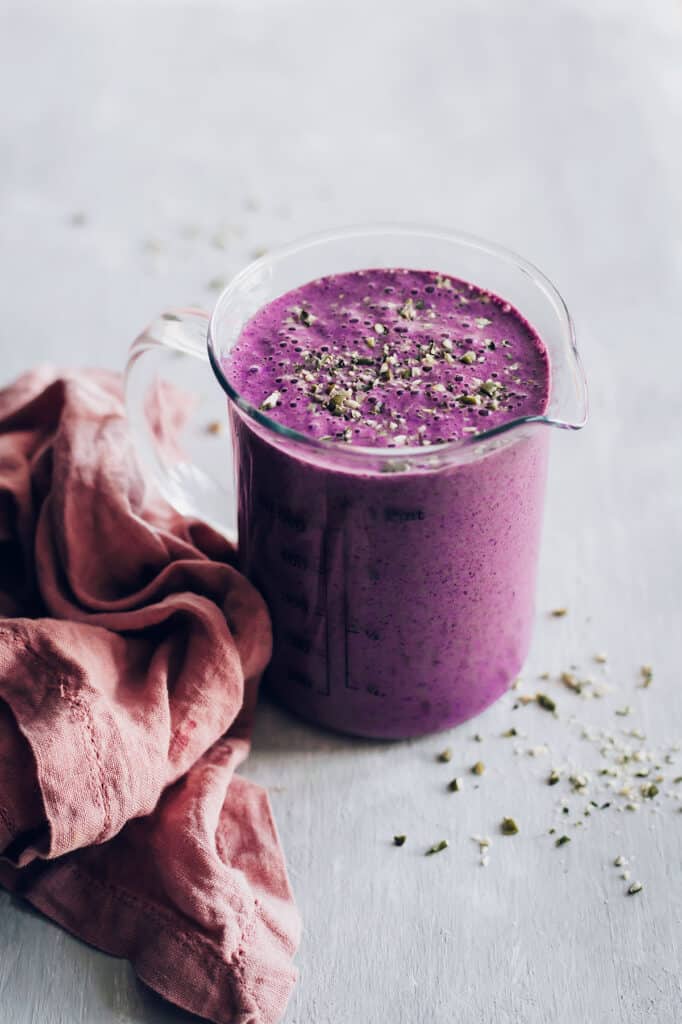 Having a healthy gut microbiome isn't just about digestion—good gut health supports a whole range of bodily functions. You'll be surprised what a difference it makes when you're getting probiotics regularly, and probiotic milk makes it a cinch to do, even if you have trouble remembering to take pills or don't care for the taste of fermented foods and drinks.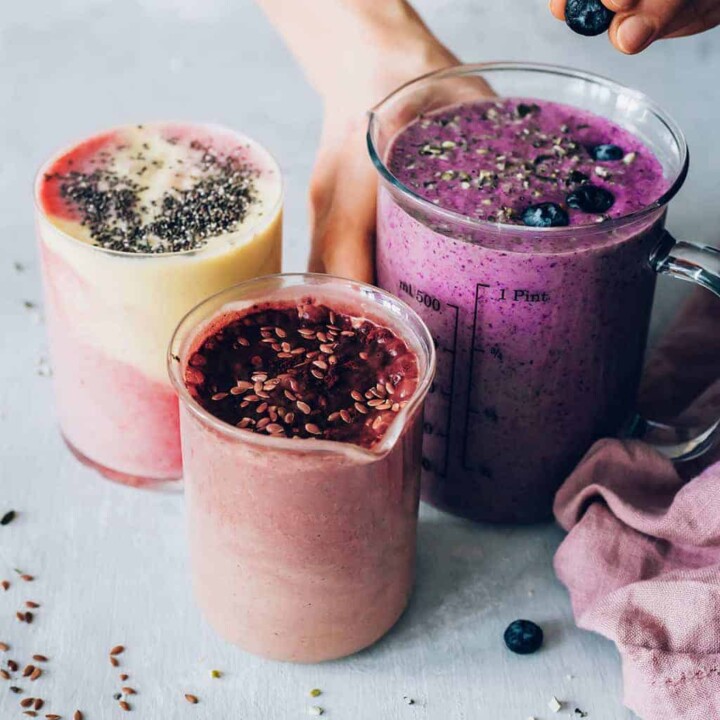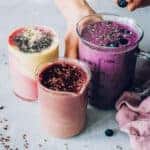 Print Recipe
3 Probiotic + Prebiotic Smoothies
With good bacteria for gut health and prebiotic fiber to help that bacteria thrive, these smoothies are ideal for getting your body back in balance.
Ingredients
Blueberry Tummy Tamer
1

cup

probiotic milk

(2% or fat-free skim)

¾

cup

frozen blueberries

1-

inch

piece of ginger

(grated if you don't have a high-powered blender)

1

tablespoon

hemp seeds

Honey to sweeten

(if desired)
Mango Sunrise
1

cup

probiotic milk

(2% or fat-free skim)

¾

cup

mango

½

cup

strawberries

1

tablespoon

chia seeds
Dark Chocolate Breakfast Milkshake
½

cup

old-fashioned oats

1

cup

probiotic milk

(2% or fat-free skim)

1

tablespoon

unsweetened cacao powder

1

small banana

(cut into pieces and frozen overnight in a freezer bag)

1

tablespoon

ground flax
Instructions
Combine ingredients in blender; blend until smooth. 
Notes
To make the Mango Sunrise smoothie layered, blend the mango, milk, and hemp seeds first, and pour half of the mango smoothie into a glass. Add the strawberries to the blender, blend until smooth, and pour into a second glass. Then carefully pour the mango layer over it.
This article was medically reviewed by Dr. Gina Jansheski, a licensed, board-certified physician who has been practicing for more than 20 years. Learn more about Hello Glow's medical reviewers here. As always, this is not personal medical advice and we recommend that you talk with your doctor.
Photos by Ana-Maria Stanciu
273