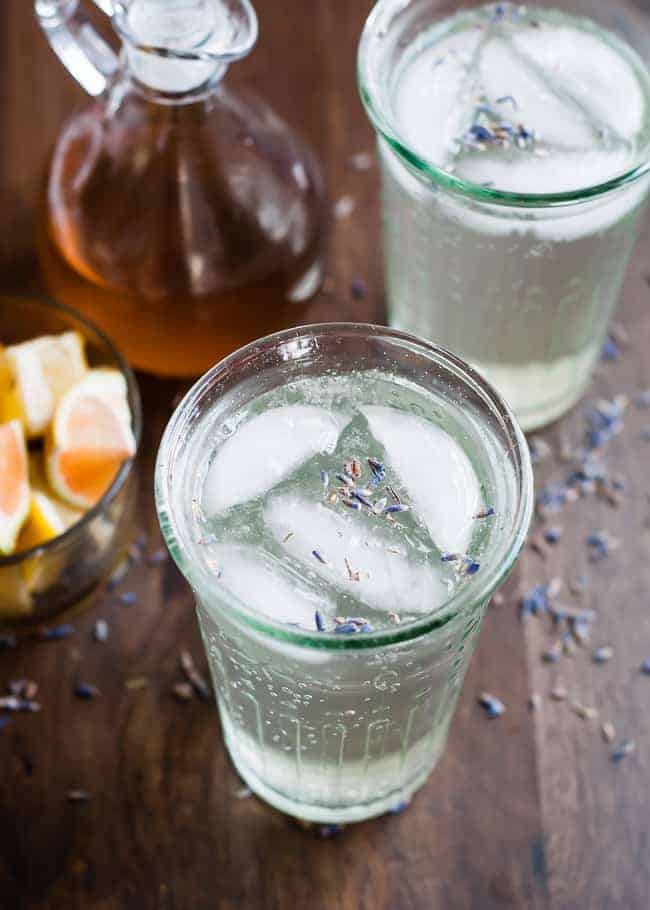 Sometimes after dinner I get a hankering for a fizzy drink. I stopped drinking soda a few years ago, but every once in awhile, I like to make homemade soda at home. It's fun to come up with new flavors and varieties and be able to control what goes into it. We often buy sparkling mineral water because it's so refreshing on its own, but combining it with lavender simple syrup, lemon juice and a little crushed ice makes for an incredibly thirst-quenching beverage.
I've included directions to make them one at a time (because that's how I do it at home), but it's easy to adjust to fit the number of servings you want to make. You can mix things up ahead of time and transfer to an airtight bottle for about 1-2 days before the carbonation dies down. This DIY Lavender Soda is just the thing on a hot summer night.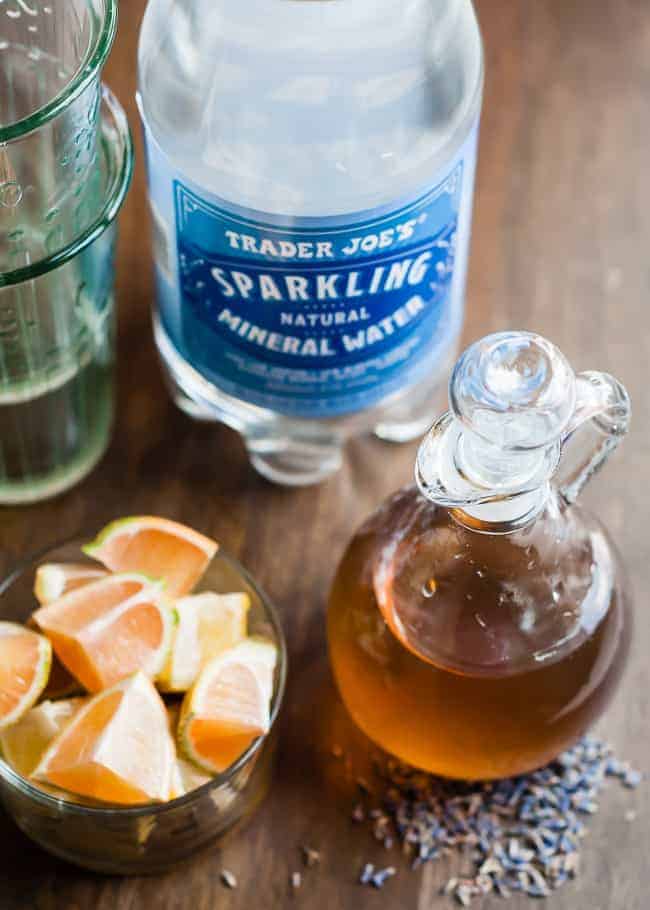 Remember these Fruit and Herb Simple Syrups? That's how we enjoyed them over the course of a few weeks – a make-your-own homemade soda bar. My kids were in heaven! Lavender soda is my very favorite, so that's what I always fall back on – it's refreshing and tastes infinitely better than anything you'll find in a can. The lavender buds really infuse the syrup with a lot of flavor. I always add a squeeze of fresh lemon or lime too. It needs a little acidity to balance out the syrup, but I find it also enhances the lavender flavor. SO GOOD!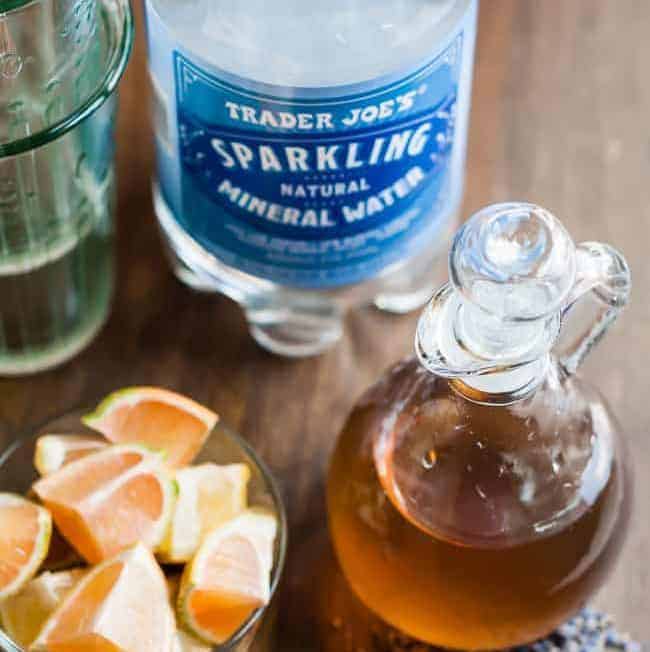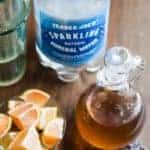 Print Recipe
Refreshing Lavender Soda
Refreshing summery soda made with homemade lavender simple syrup, a squeeze of fresh lemon juice, and sparkling water.
Ingredients
1

tablespoon

lemon juice

2

tablespoons

lavender simple syrup

see notes

1-2

cups

sparkling mineral water
Instructions
For each serving, fill a cup with ice and add the lemon juice, 1-2 Tablespoons of lavender simple syrup, and fill the glass with sparkling mineral water.
Notes
To make the simple syrup: combine 1/2 cup organic evaporated cane juice and 1/2 cup water in a pan. Bring to a boil. Add 2 teaspoons culinary grade, organic dried lavender. Let steep for 30-60 minutes, or longer, and strain into clean jar. Store until ready to use.
Variations: See this post for more simple syrup flavor variations.
Have you ever made soda at home? What's your favorite flavor?
59