It seems I get more scratchy throats in fall than any other time of year. Maybe it's the seasonal weather changes, but it is no fun when it hurts to swallow. I think I've tried just about every natural remedy (okay, maybe not munching raw garlic), and honey tops my list of natural soothers.
Soothing Honey Spice Throat Tea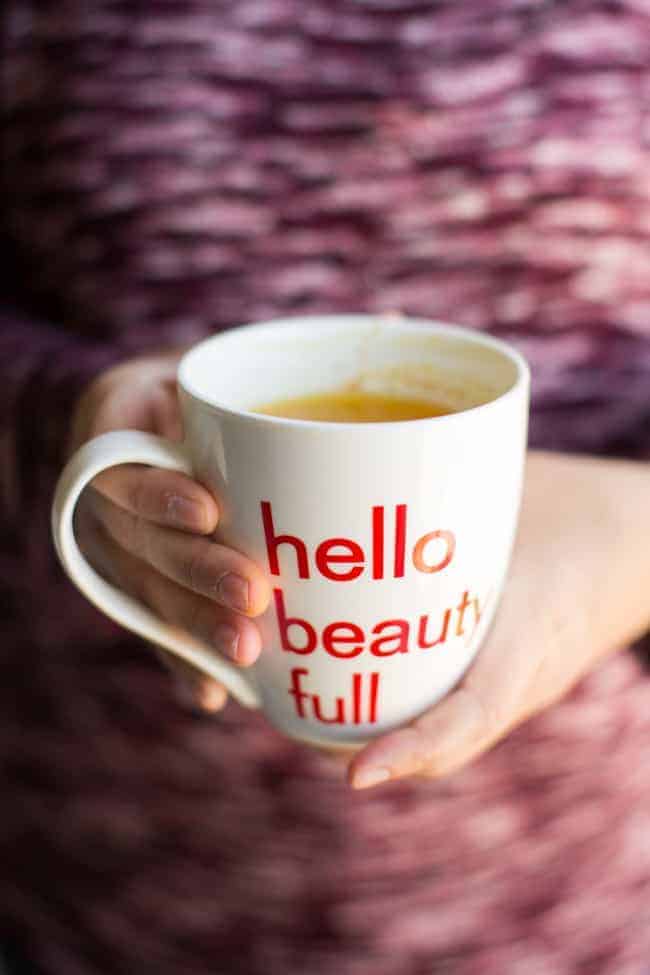 Seriously, what isn't tea good for? In addition to making your throat feel instantly better, tea can speed up your recovery and tame that annoying cough. You can customize your own throat tea with all kinds of feel-better ingredients, like ginger, turmeric and cinnamon. Let's take a look at each of the healing ingredients in this yummy tea.
Throat Tea Ingredients
Ginger is anti-inflammatory and contains natural antihistamines.
Chinese medicine has long used cinnamon as a natural remedy for coughs. Its comforting aroma can also help open up the sinuses, letting you breath easier.
Turmeric is a powerful antioxidant spice that helps soothe inflammation.
Salt helps to drain excess fluid. That's why a plain old salt water gargle works so well for irritated throats.
Lemon is a natural astringent that helps shrink swollen throat tissue.
Honey is a classic cough remedy. The tasty tea addition coats the throat to soothe irritated tissues.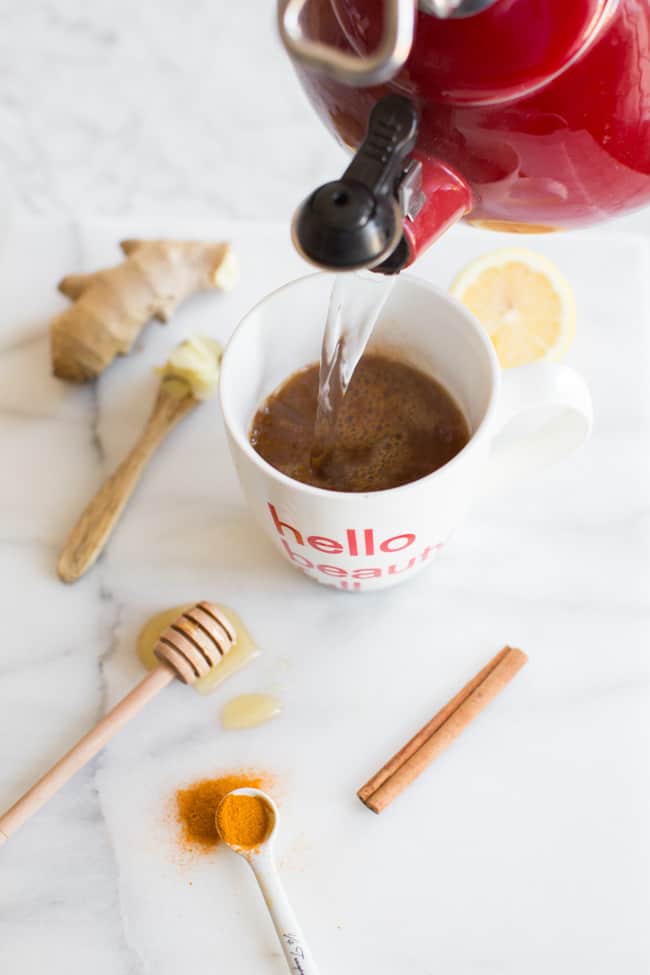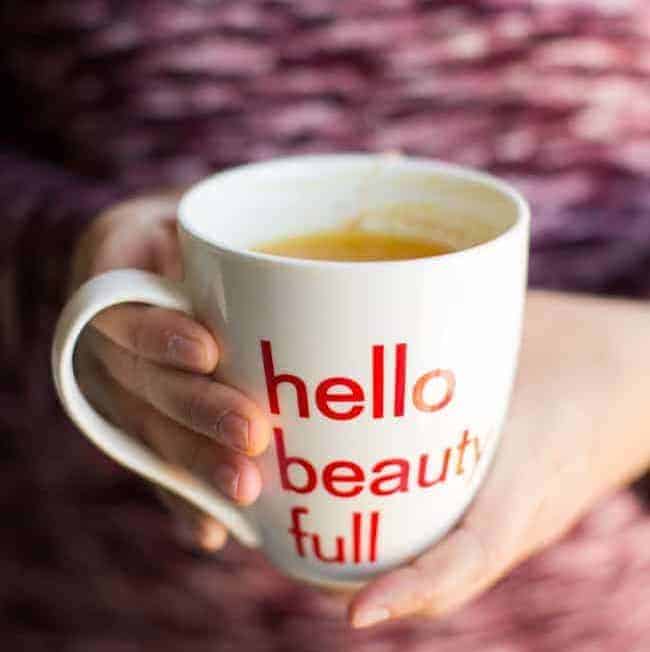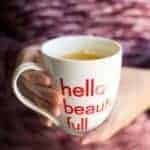 Print Recipe
Soothing Honey Spice Throat Tea
Ingredients
1

cup

hot water

1/2

teaspoon

turmeric

1

teaspoon

cinnamon

1

teaspoon

ginger

Juice of 1/2 lemon

1-2

tablespoons

honey

1/2

teaspoon

salt
Instructions
Add all ingredients except honey to your favorite comforting mug.

Pour water that's just short of boiling over ingredients. You can also use warmed non-dairy milk if you prefer.

Stir thoroughly to dissolve ingredients.

Add in honey to taste and stir again. Keep stirring as you drink because the cinnamon and ginger tend to settle at the bottom.
Photos by Susan Hudson
7