What's a girl to do when she's dying to have a terrarium but her brown thumb says no? Make terrarium candles! These sweet candles couldn't be easier to make and they look astonishingly like the real thing from afar. Even if you never burn them, they'll look amazing sitting on a bookshelf or gracing an entry table for years to come.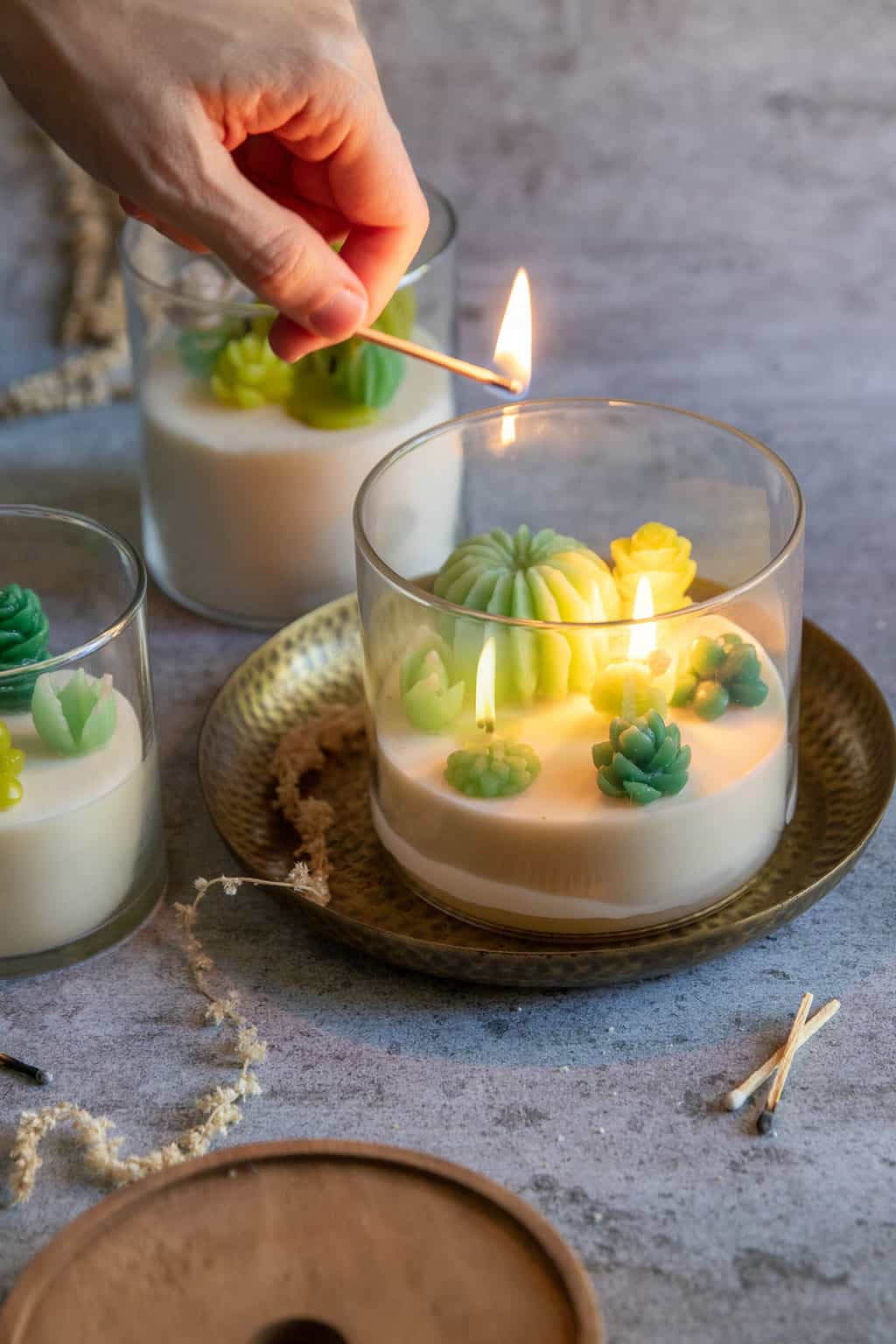 DIY Beeswax Candles with Cacti
If you've ever made beeswax candles, then you can make these. All you need are a few cactus molds, a couple of glass jars, some beeswax, and a smidge of candle dye. Then it's just a matter of melting, pouring, and waiting. Easy!
The best molds for cacti
First, let's talk about molds. You can find a ton of 3D cactus molds online. Look for silicone molds that are made specifically for epoxy or resin, since they'll give you the most lifelike cacti. We used these cacti molds because there are 9 different shapes and sizes, each 1 to 2 inches tall. Plus, the molds have flat bottoms which means they sit nice and flat on the candle.
Molds made for chocolate or baking will work, too, but these typically make flat cutouts that may break when removing them from the mold.
The best wax for terrarium candles
From there you'll need to consider your wax. There's no substitute for beeswax in this DIY. It's the hardest wax out there, which means it'll cool inside the mold without cracking or sticking and survive the un-molding process.
That really can't be said for soy or paraffin wax, which are both on the softer side. If you're vegan, you can try using candelilla wax, but in full honesty, I haven't tried it myself. (If you give it a try, let us know in the comments how it turns out.)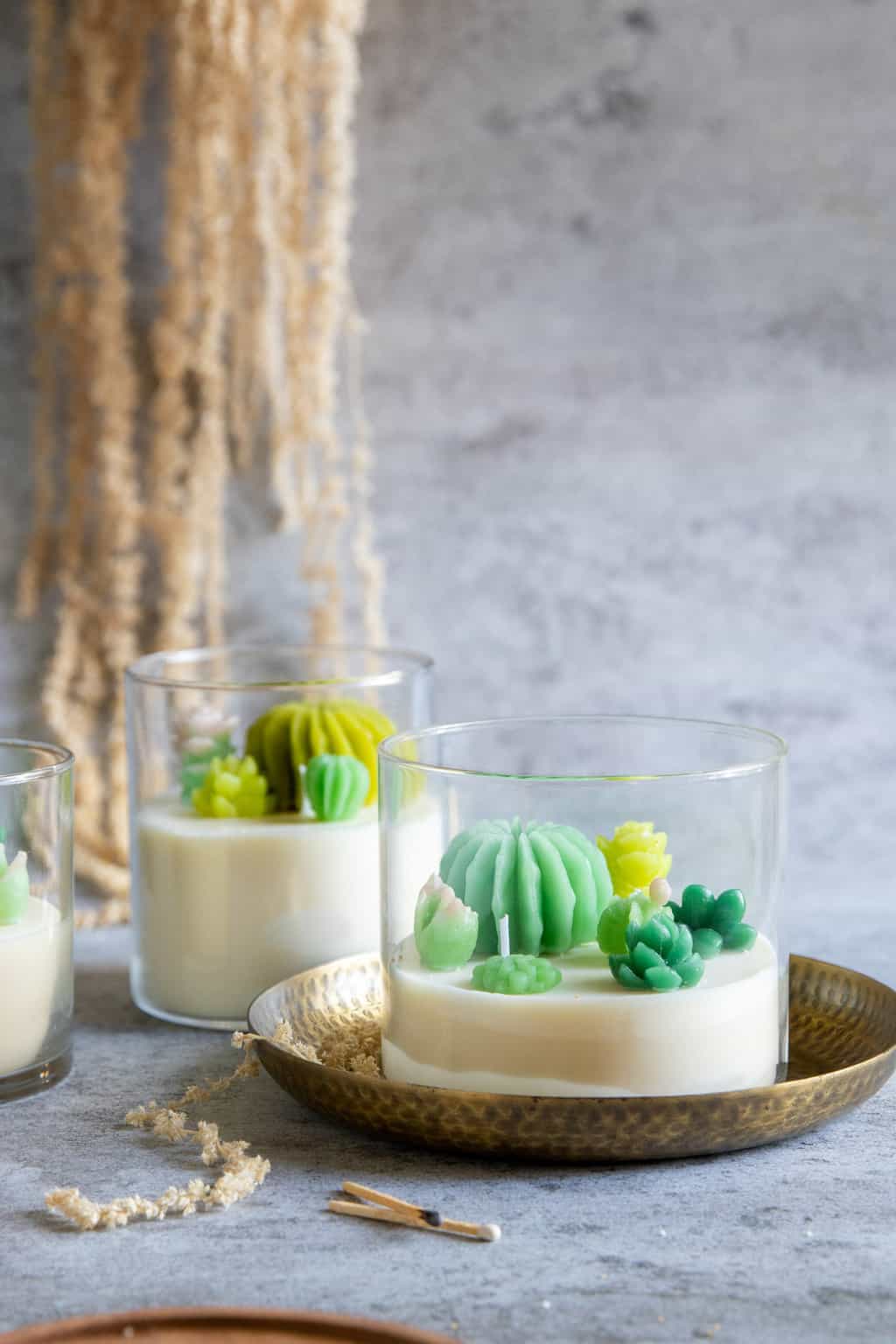 Coloring terrarium candles
As for colorants, I recommend using candle dye. Candle wax dye is the only colorant that won't clog the wick as your candle burns. You can buy a variety of colors online for cheap, then mix them to get the hues you want. If a clogged wick doesn't bother you, feel free to make your own dyes using crayons, dried pigments, or herbs.
Picking containers for cactus candles
Lastly, you'll need containers big enough to hold several cacti. I used 4-inch food storage jars I found at Target for a few bucks. I like that they have lids, which make them look even more authentic. Plus, when you're done with your cactus candles, you can empty the jar and use it for storage.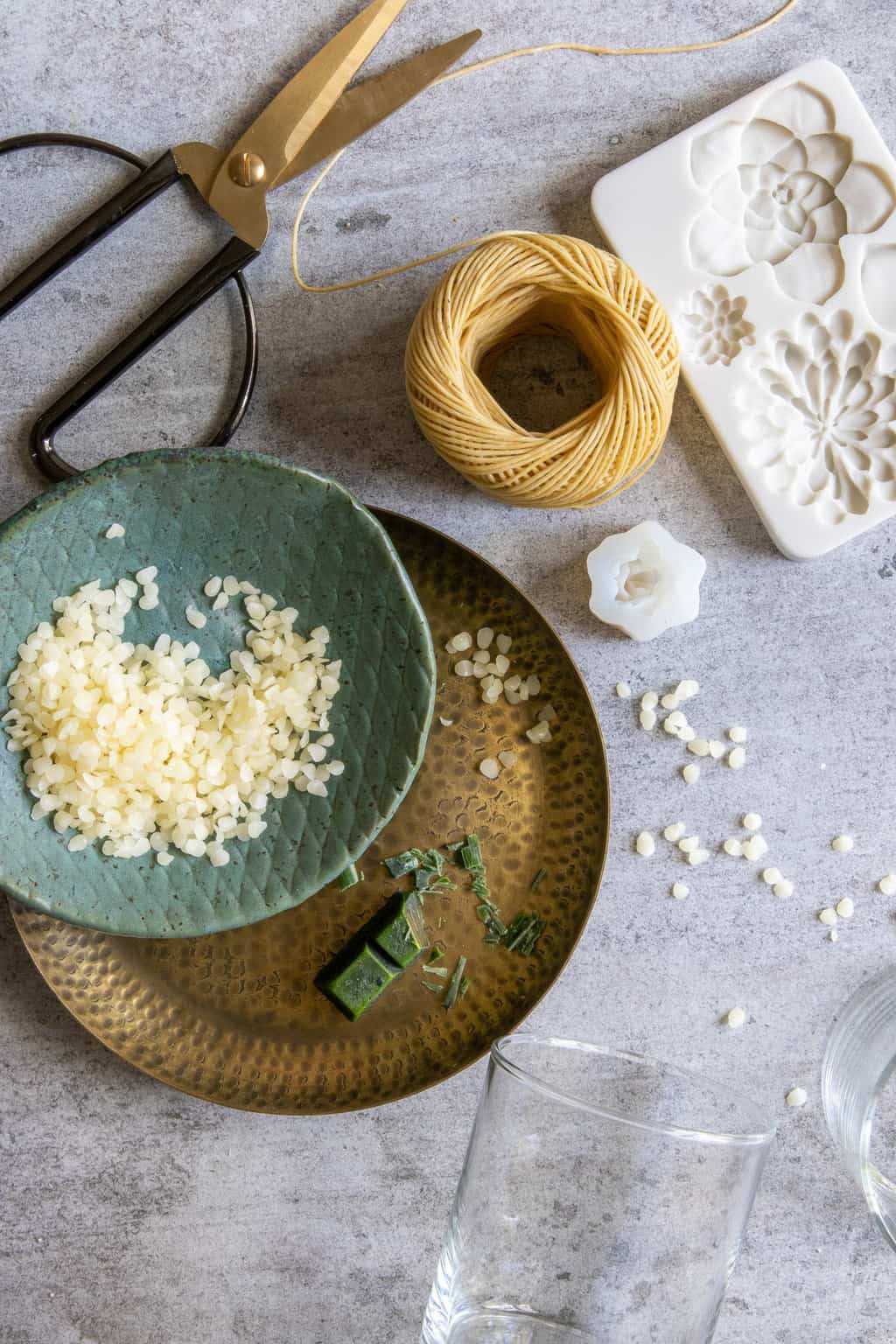 How to Make Terrarium Candles
You'll need:
—Essential oils, optional
—Clothespins or chopsticks to hold wick in place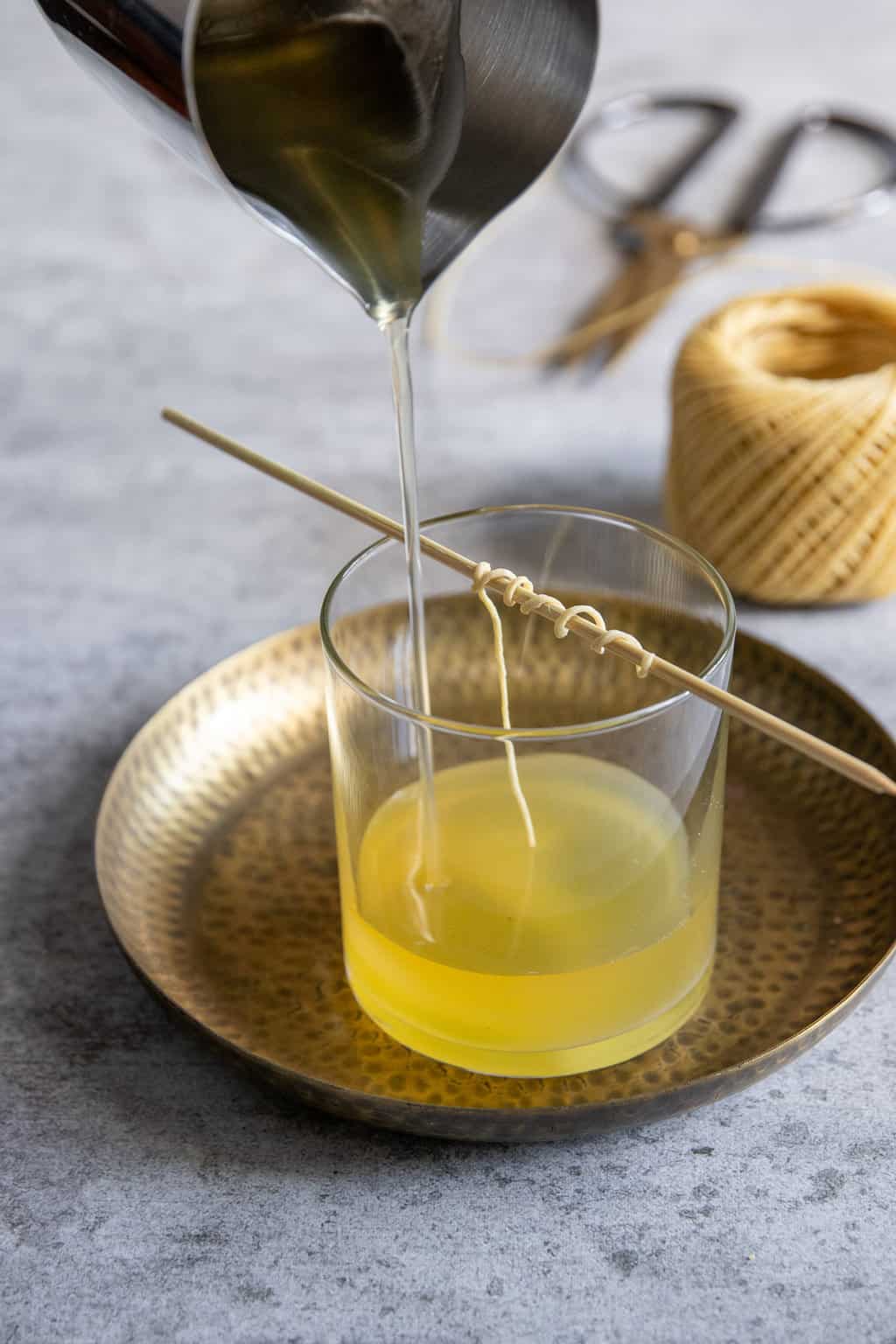 Step 1 | Make a base candle
Start by making your beeswax candle. Secure the wick to the bottom of the jar and then hold the top in place using a clothespin or a couple of chopsticks. Melt the beeswax in a double boiler, add essential oils and pour into the glass container until it's about 2 inches high.
You want to ensure there's enough room to stand your succulents upright without them peeking over the top edge of the container. (Note: if the container is cold, warm it under running water first to prevent it from shattering.)
Let the candle cool for 1-2 hours.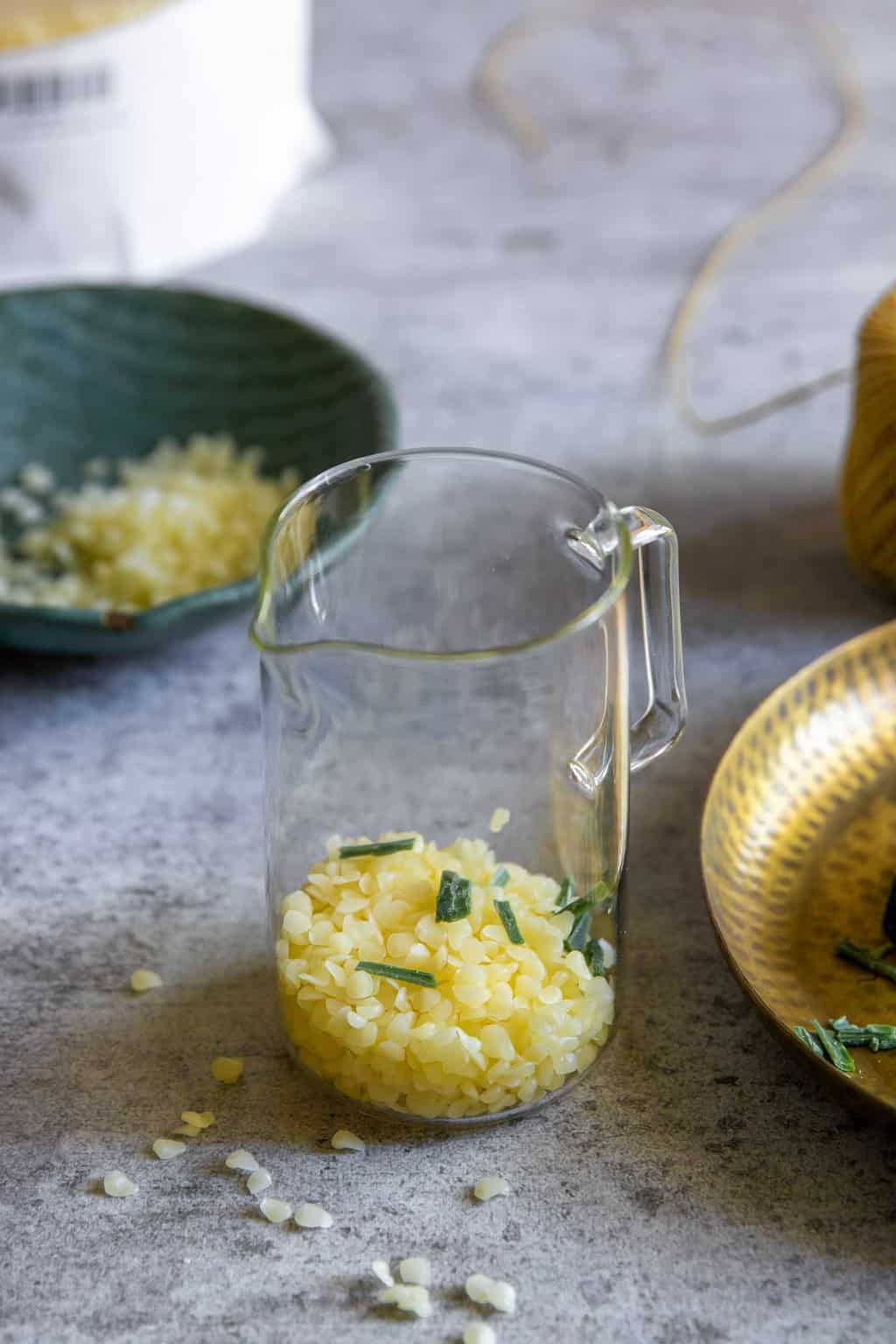 Step 2 | Make cacti shapes

Meanwhile, make the cacti. Melt a little more beeswax in a double boiler, then add the candle dye and stir until melted. I made my own shades by mixing several dyes.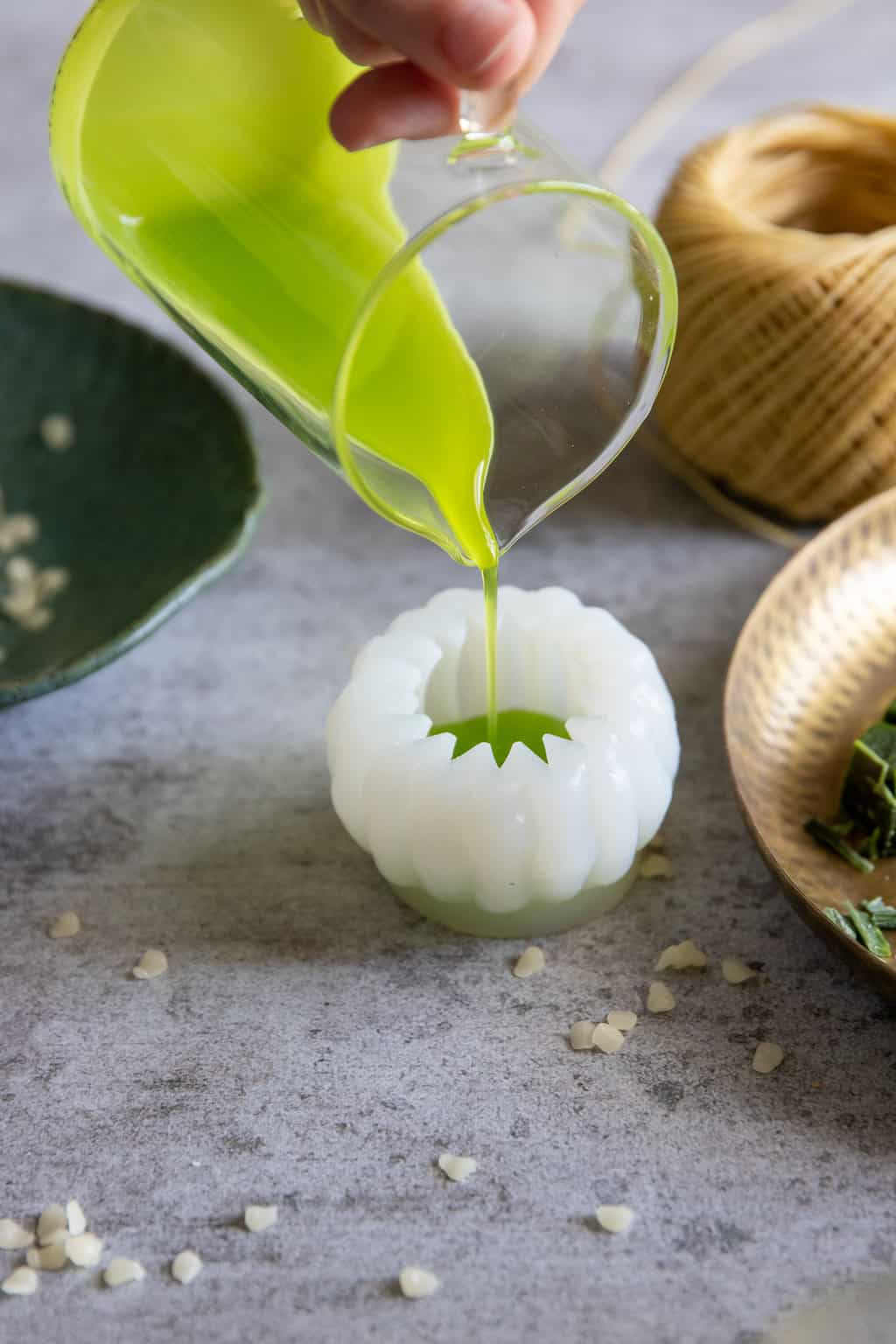 Step 3 | Pour the wax into molds
Pour the colored wax into the 3D mold and let it cool for about 30 minutes before removing it.
You won't know what the color is until after the wax cools, so don't be afraid to play around! Add more or less green as you make several cacti.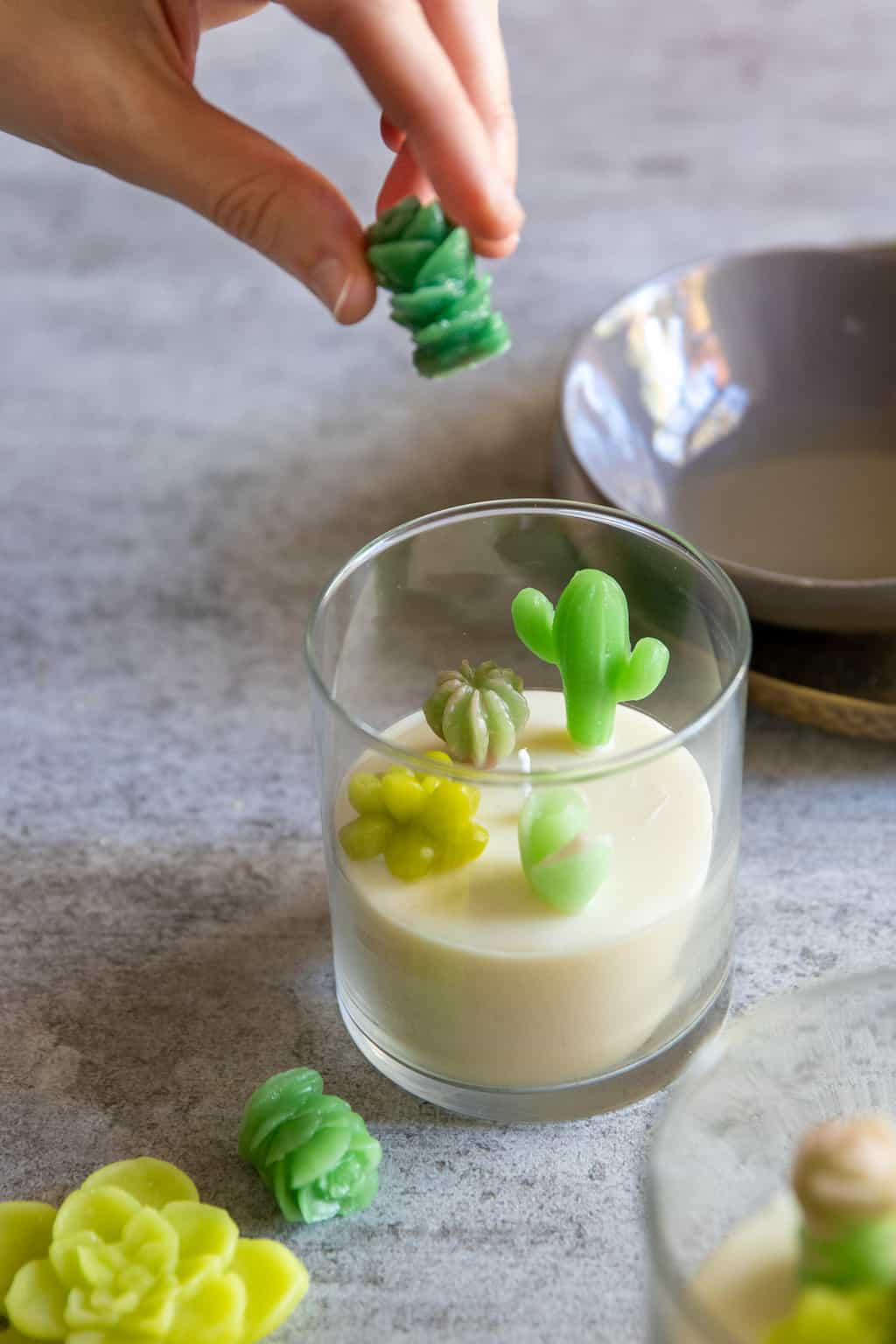 Step 4 | Add cacti to candles

Once everything has hardened, melt 2 tablespoons of beeswax in a double boiler. Dip the bottom of a cactus in the melted wax and then set it on the surface of the candle. Place it away from the wick, if possible, to help keep it from melting.
Hold it in place until it's firmly attached and doesn't wiggle. Keep adding a variety of cacti and succulents until it starts to look like a terrarium.
Step 5 | Trim wick and light

After the wax has set, trim the wick and light your candle. If the melting cactus wax floods the wick and extinguishes the flame, use a spoon to remove some of the wax before lighting again.
Succulent Candle FAQ
Can you use soy wax in silicone molds?
Soy wax is considered a soft wax, which means that it probably won't hold its shape as you remove it from the mold. I recommend sticking with a firm wax, like beeswax, for silicone molds.
Are beeswax wax candles safe?
Yes! Unlike paraffin wax, which is petroleum-based, beeswax candles don't release carcinogens and other toxins into the air as they burn.
Why do beeswax candles sink in the middle?
As beeswax cools it contracts, often leaving a hole or dimple in the middle of the candle. To fix this, wait until the candle has completely cooled, then pour a thin layer of melted beeswax overtop to fill in the sinkhole. Let cool completely before adding your succulents.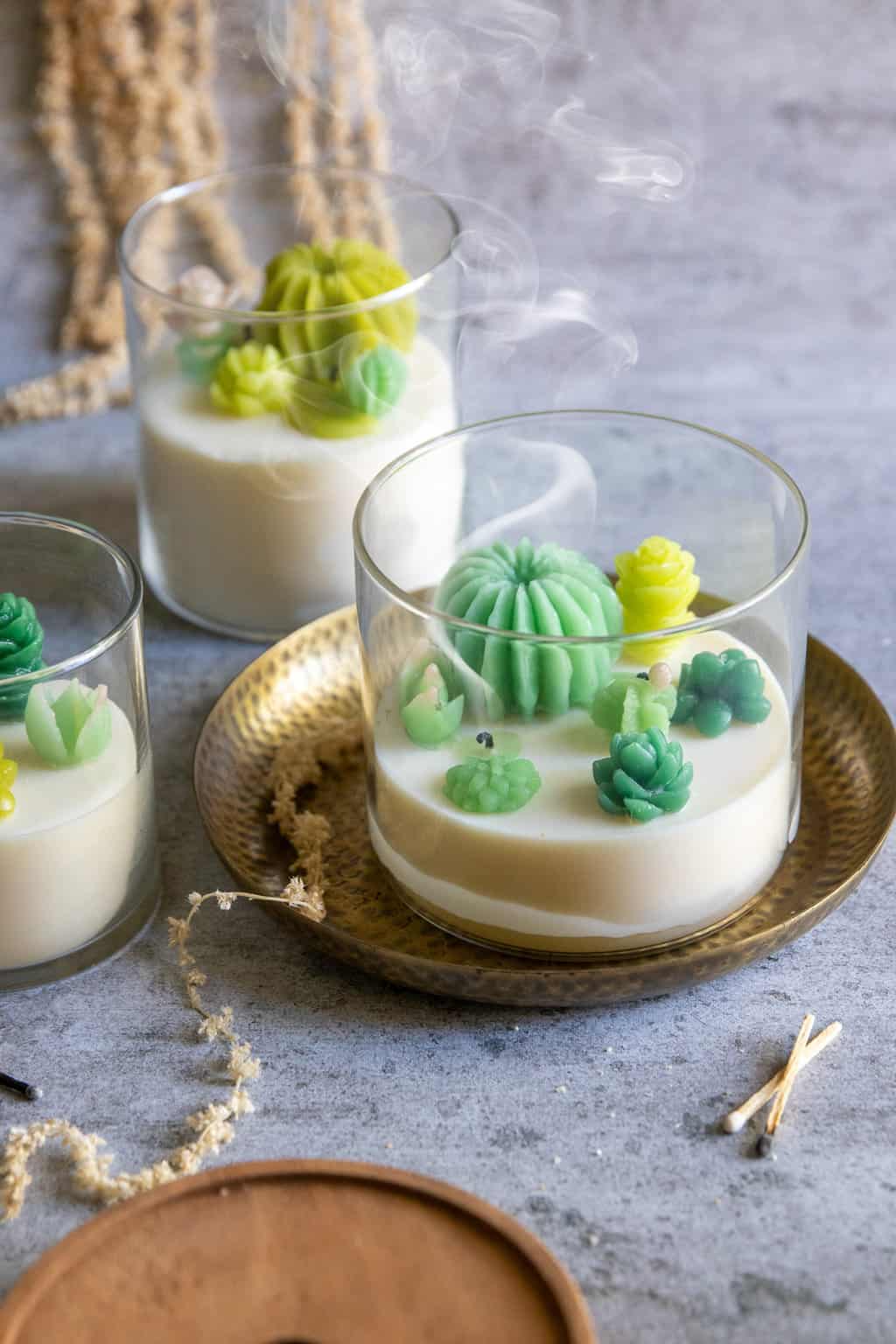 4