Something as easy and small as sprinkling some water on your face can make the summer heat more bearable. It's instant refreshment! And you know what else is just as fun and effortless, but with additional benefits for your skin? A good ol' natural, homemade face or body spray! More than that, you also get a subtle fragrance that's perfect for summer.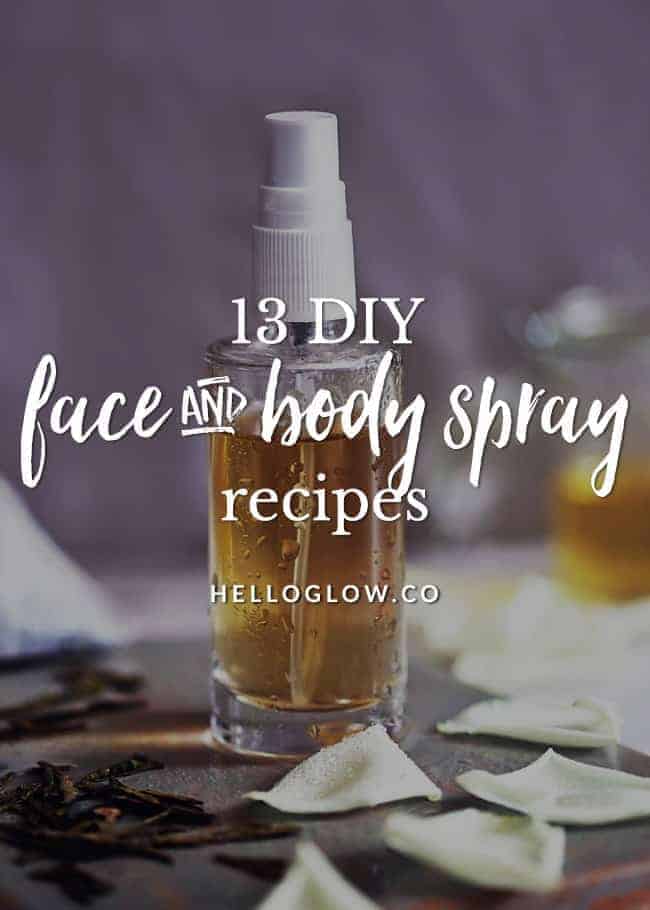 If you want to cool down, hydrate your skin and possibly giggle at the same time, look no further than these DIY body spray recipes. And there are a few that are perfect for your face, too!
14 DIY Face & Body Spray Recipes
Stay cool and repair your skin at the same time with an easy to make cucumber and green tea body mist.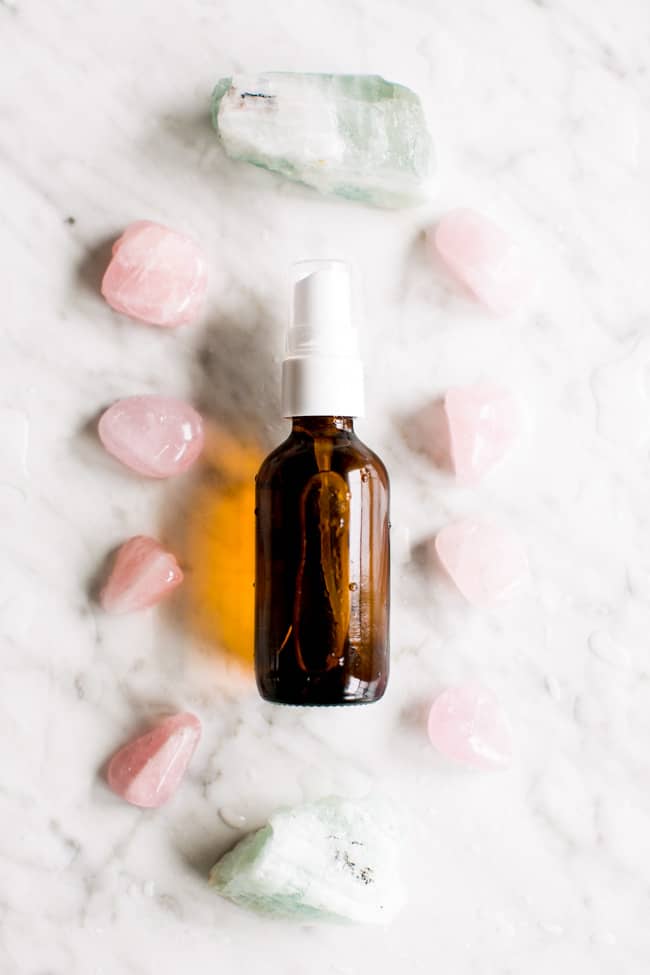 Make your crystal beauty water and use that to wash your face or include that water to create energetic serums and lotions the same way you would with water.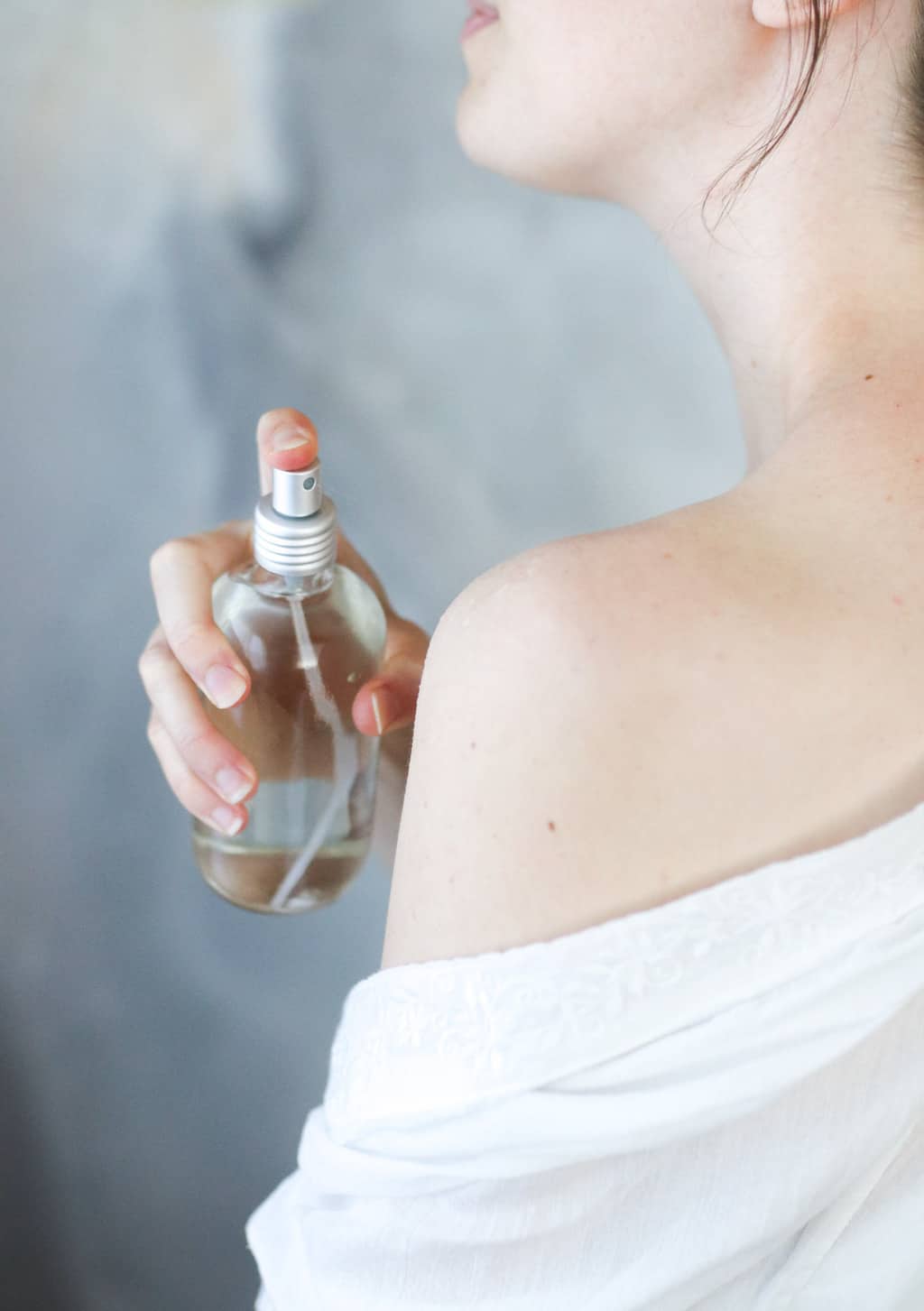 How to make an acne body spray with exfoliating ingredients like apple cider vinegar and lemon juice. Just spritz it on hard-to-reach areas to banish bacne.
Green tea especially is full of antioxidants and soothes irritated skin, making it the perfect ingredient for a DIY mist.
Easy to make, inexpensive and highly effective at strengthening the skin's defenses against aging.
Five simple ingredients make a soothing DIY body spray–the perfect pick-me-up for a hot summer day!
Stay cool with a light, moisturizing perfume body spray that has an intoxicating jasmine scent. Aloe and glycerin add a light moisturizing texture.
Not only does salt water make your hair look awesome, but it can also firm your skin. You know how a day at the beach leaves your skin feeling tight? This spray is a version of the same thing – the appearance of wrinkles, pores and cellulite is reduced, but your skin won't feel dry and parched. This is especially great for oily and acne prone skin.
Spritz the soles of the feet, the back of the neck and your pillow with this beauty sleep spray, and think about relaxing the body. Make sure the room is completely dark and sleep well!
Homemade body oil spray is easy with a simple at home recipe. Vanilla and cloves make this body oil spray recipe a man magnet!
Use water and Epsom salts to make this calming magnesium oil spray that helps reduce stress and anxiety, encourages good sleep, and soothes sore muscles.
This DIY makeup setting spray will help your makeup blend and stay fresh looking all day long, plus it's soothing and nourishing for dry skin.
Ugh, razor burn is the worst! Calm your skin with natural ingredients like aloe, chamomile, lavender, and tea tree oil.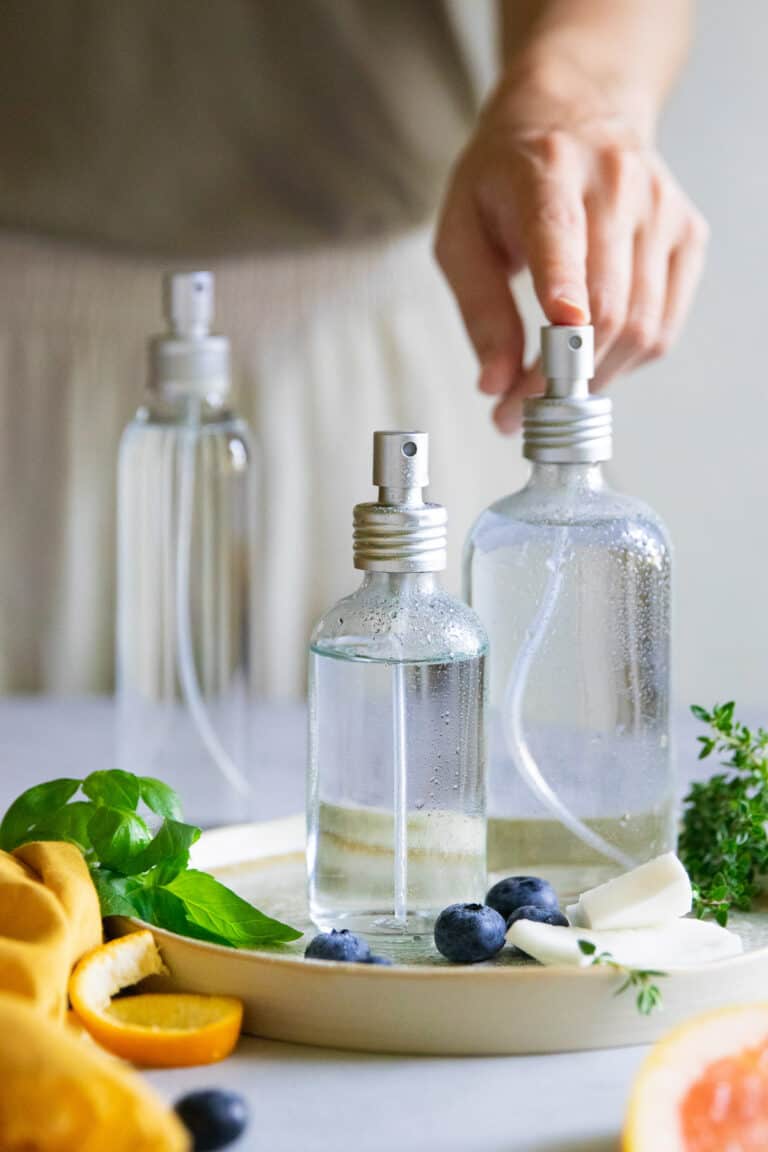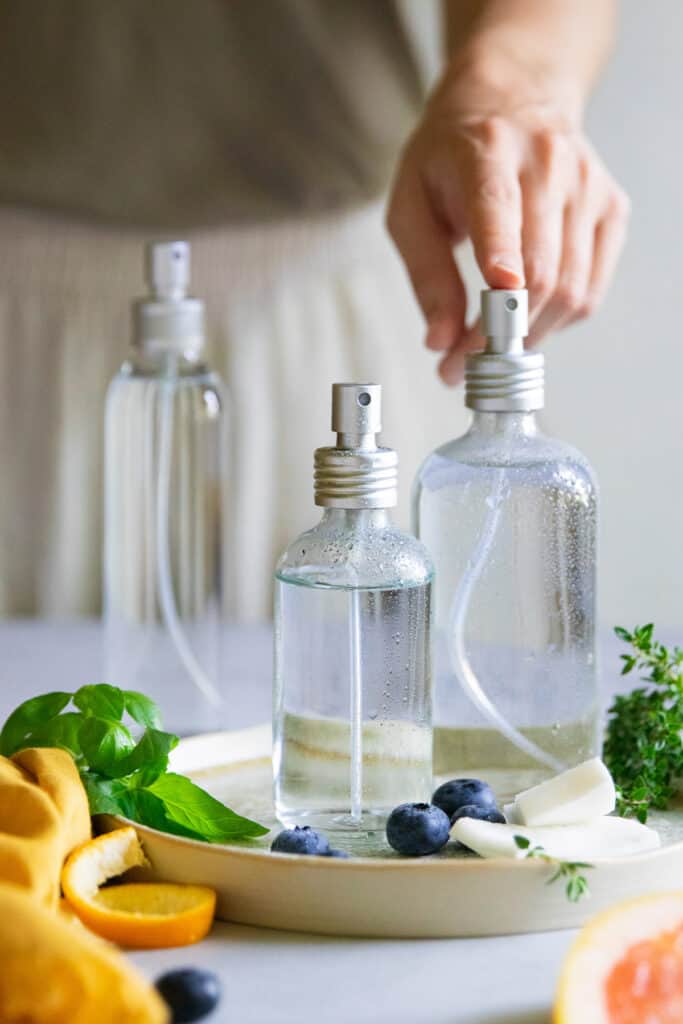 If you're the undecided type, how about making all three of these summery, natural essential oil sprays? Scents include Sea Salt Eucalyptus, Pool Day and Summer Fruit Stand. We're actually undecided, too.
313