What's not to love about cooler weather: sweater weather, baking, colorful leaves, chilly nights snuggling under the covers, warm soups and stews. I just love it. I also love getting my house ready by making it smell nice. These three great ideas for making diy fall scents will make your house smell like the best season ever. And as the holidays get close, try these easy ways to make your home smell like Christmas.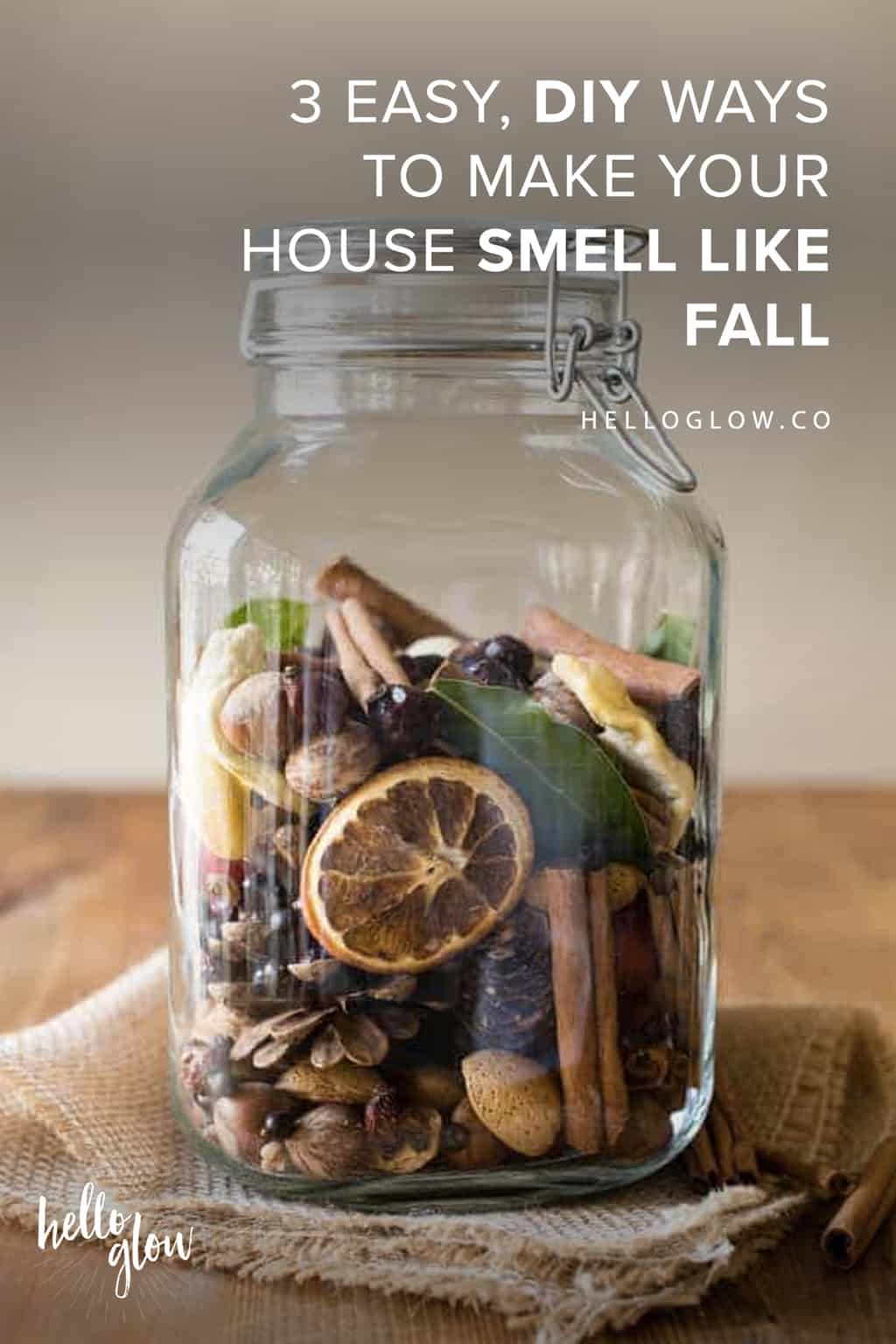 1. Fall Potpourri with Dried Fruit + Nuts
The potpourri you buy at the store often has very artificial scents that can be overpowering, to put it mildly. Making it yourself is fun, and you can really customize it, using elements from your yard or garden.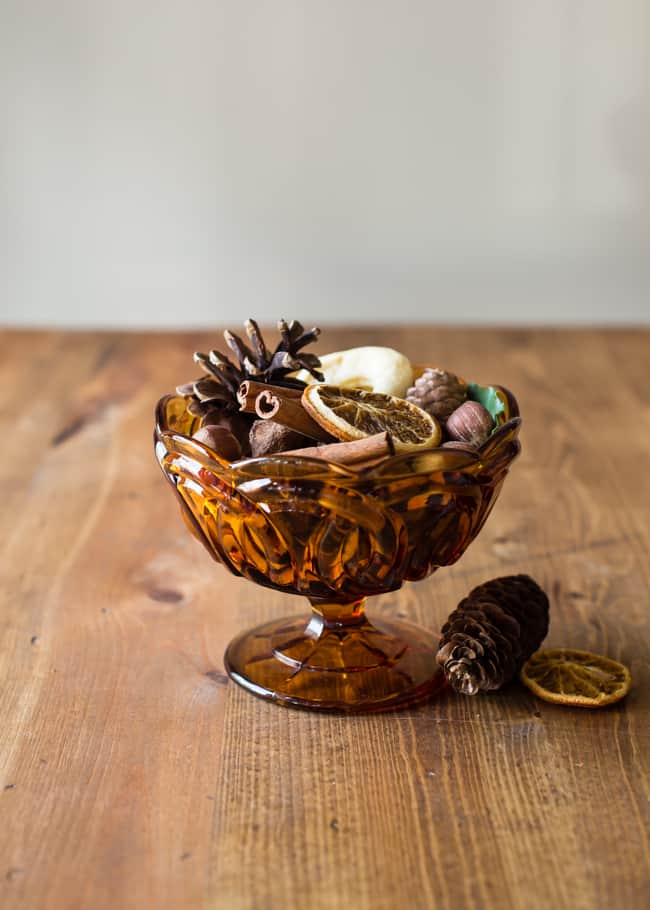 Remember that the appeal of potpourri lies in not just a pleasant scent, but also an array of colors and textures. It can really brighten up a table when placed in a pretty bowl, or work as a deodorizer for the bathroom or kitchen.
And it makes a pretty seasonal gift. The amounts will vary according to personal preference and what's available to you. Here's what I put in mine: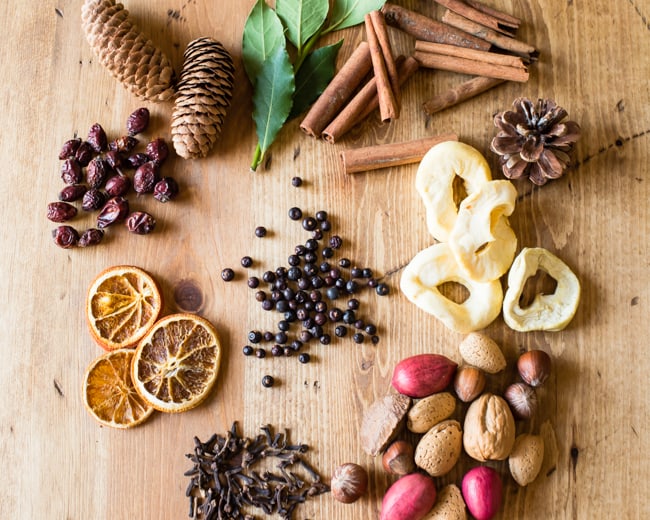 DIY fall potpourri ingredients
—Dried apple slices
—Dried orange slices
—Whole nuts (with shells)
—Cinnamon sticks
—Whole cloves
—Laurel (bay) leaves
—Pine cones
—Essential oils: cedar wood, clove, cinnamon, orange and pine are all great together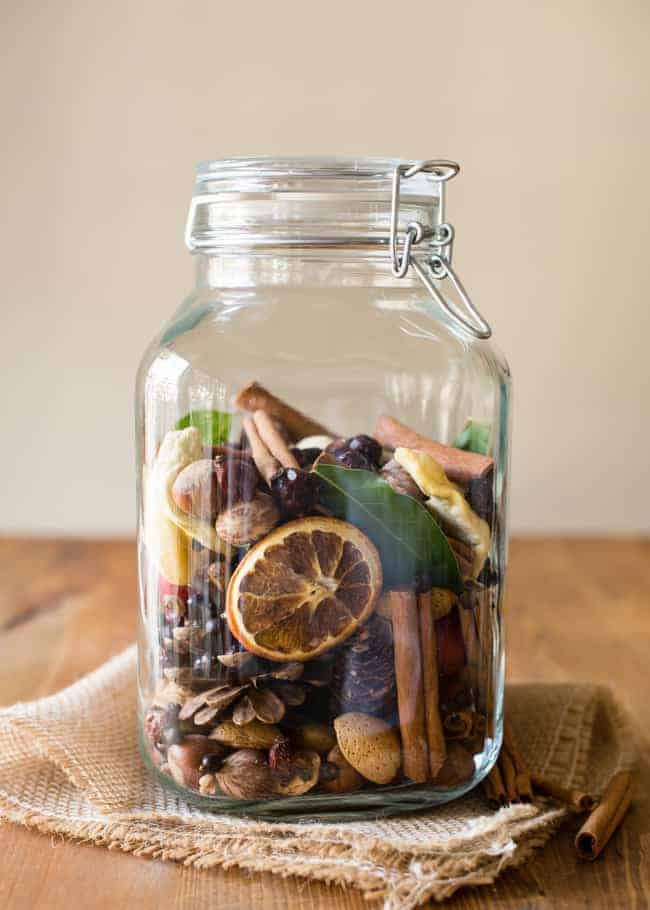 I just eyeball it and add bigger handfuls of the larger items (pine cones, cinnamon sticks, nuts, orange slices) and smaller handfuls of the smaller, colorful and highly scented items (rose hips, cloves, juniper berries, bay leaves, etc).
I put everything into a big jar, sprinkle with the essential oils and gently toss. Then it's ready to put in small bowls to display or package up to give away.
2. Vanilla, Laurel + Rosemary Pot Simmer
Simmering a pot of aromatic herbs, fruit, and spices is an instant way of making diy fall scents that make a house feel and smell ready for fall. I like to put a pot on to simmer when I know guests will be arriving for dinner, or a party or even a quick visit.
Pot simmers are perfect for holiday entertaining. Everyone loves to walk into a home that smells good; it really sets a nice atmosphere.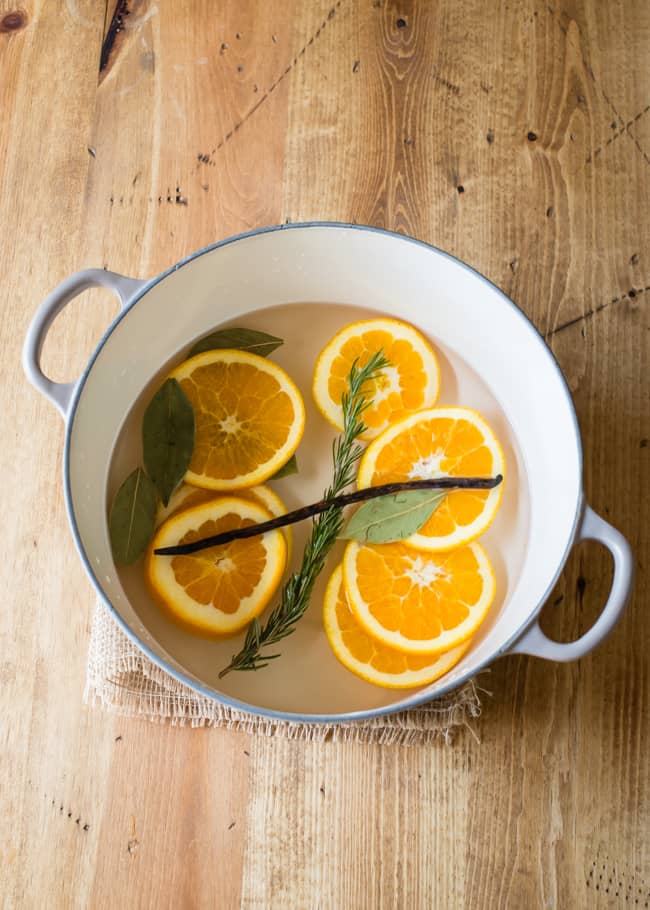 This is a little different than most pot simmers you've probably seen. The combination of vanilla, laurel (bay) leaves and rosemary might seem odd at first, but once you smell it, you'll see just how perfect that combination is, particularly with the fresh oranges. It's equally refreshing and relaxing.
Pot simmer ingredients
—1 quart water (more or less depending on pot size)
—4-5 laurel (bay) leaves
—1 small orange, thinly sliced
—1 large sprig fresh rosemary
—1 vanilla bean or 1-2 teaspoons vanilla extract
How to make a fall pot simmer
Place everything into a saucepan and cover with water; turn heat on to medium-high. Let simmer for 15-20 minutes, or up to several hours to make house smell nice.
Can also be used in a mini-crock pot on low for longer. The vanilla bean can be removed from the water, dried, and reused a few times before losing its potency.
3. Woodsy, Spicy Fall Room Spray
Even more instant than the pot simmer is a room spray made with essential oils. I keep a bottle handy to spritz the bathroom, kitchen, bedrooms and living room any time we need a little pick-me-up. It can also work as a linen spray.
This blend really brings a nice woodsy, spicy outdoorsy scent indoors when misted. Plus we've got 10 more fall essential oil blends!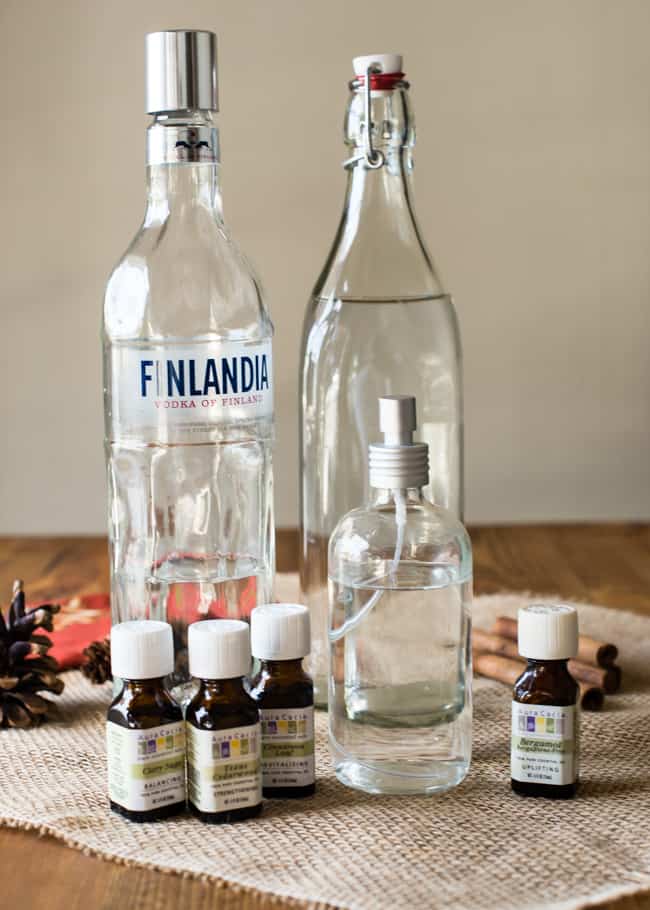 DIY fall scent room spray ingredients
—3 tablespoons vodka, ethyl alcohol or witch hazel
—10 drops juniper or cedar wood essential oil
—10 drops clary sage or rosemary essential oil
—10 drops bergamot or orange essential oil
—10 drops cinnamon or clove essential oil
Room spray instructions
Combine in a spray bottle and fill the bottle to the top with water. Shake well before spritzing. Makes 8 ounces.
Note: do not spray directly onto skin, and avoid getting spray in eyes or inhaling.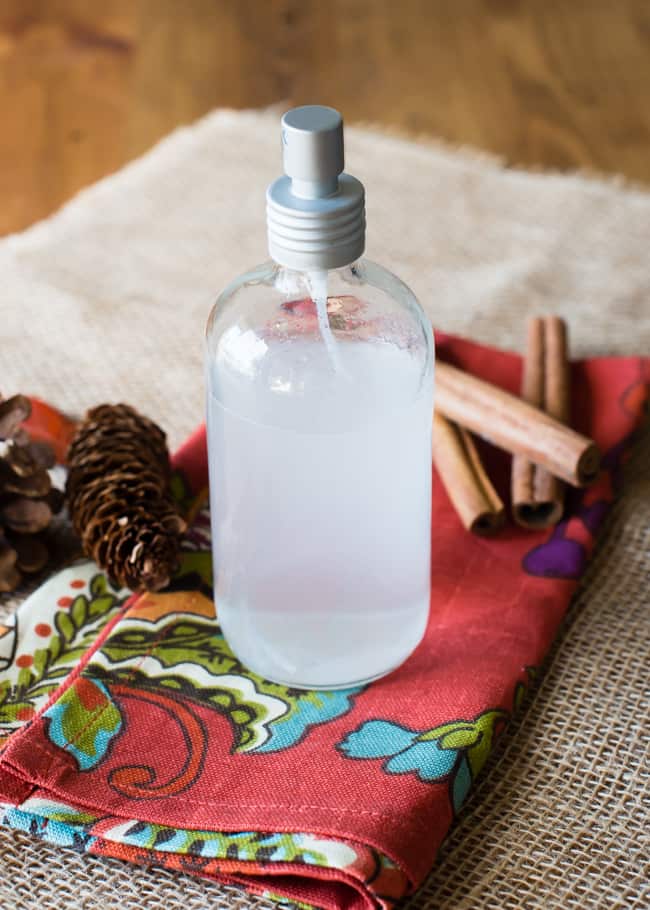 How are you getting your home ready as the season changes?
View this post on Instagram
415