A house doesn't really seem like a home until there are plants in it, right? (They're also great to have around because of their air-cleaning qualities.) But finding plants that will stay alive can be difficult for those of us who are a little … challenged in this department. It took me two years of living in my current home to find plants that would actually stay alive! Here are 11 easy to grow houseplants to invest in that will add a nice pop of color to your home and can withstand a little neglect.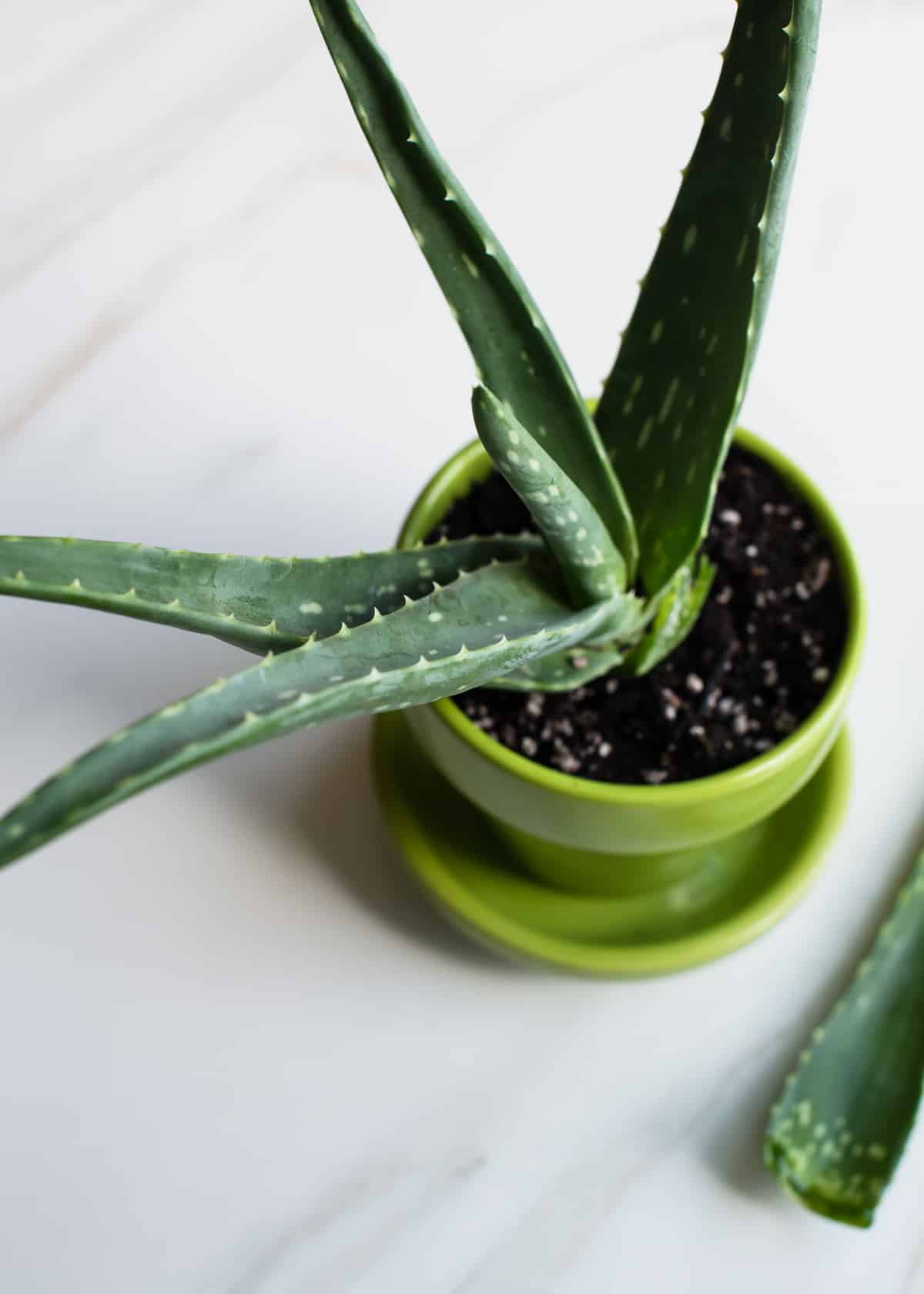 First, here are a few tips to get better luck with the plants you already have—and to keep your new ones lasting even longer:
Don't move them too often
Research how much light your plant needs, find a place that works and try to stick with it. Plants have a hard time adjusting to a new location.
Don't overwater
For most plants, it's better to underwater than overwater, as too much water can make them susceptible to rot. Make sure your pots have drainage holes, and drain them in the sink when you water if need be.
Remove dead flowers or buds
So new ones can grow in!
Watch out for pets and kids
If they're determined enough, they'll find a way to knock over, chew on and/or dig up a plant—which could kill your plant, ruin your floors and of course, result in a medical emergency or a stressful vet visit. Consult the ASPCA's toxicity guide before you bring any new plant home (including these ones), as many are poisonous to cats and dogs. To be safe, keep all plants out of reach of kids who are young enough to not know they're not for eating.
Use a big enough pot and plenty of soil
Those cute little color-dipped pots you bought on Etsy are adorable, but once your plants' roots have outgrown them, they will start to die. Transfer to a bigger pot and save the little ones for storage or new baby plants.
11 Low-Maintenance Plants
These spiky-looking plants will clean the carbon monoxide out of your home, and they live for decades in just about any conditions! You can easily transport cuttings from the "mother plant" into water or soil to grow a new plant, too.
My former roommate had a snake plant for the entire 5 years we lived together. It grew and grew even though she didn't do anything beyond water it every few weeks, and she never had any problems with it despite keeping it in low light and my cat occasionally taking a nibble. Also known as Sansevieria, these plants have a pretty yellow border around the edges of their leaves. They can rot, but as long as your pot has drainage holes in the bottom and you don't overwater, you should be fine.
Bring a little tropical feel indoors with an areca palm (also called a bamboo palm), which can survive in low light and will often grow to 6 feet or more. Your palm has likely been grown in the sun, so if you're keeping it in shadier spot, acclimate it by gradually decreasing the amount of sunlight it receives. Make sure you don't overwater and that you have a large enough pot, too.
Aloes need a decent amount of sun, but it can be indirect. It needs good drainage, and make sure you pot in a wide container. You can cut off the leaves to make all sorts of home remedies and skincare DIYs—or just use the juice from within the leaves to treat sunburn or other skin irritations.
This heart-shaped plant is the all-star of the indoor-plant world. It's hardy, adapts to low light and cascades prettily over shelves and other surfaces. It can also climb upwards if you prop it up. Note that philodendrons are extremely toxic if ingested by either pets and children, though!
If you're looking for a kitchen windowsill herb, mint is one of the easiest and hardiest to grow. You'll be making plenty of mojitos with this prolific plant; you might actually find yourself with too much! In that case, add some to freezer pesto, infuse water—or some vodka or bourbon— with it, make a minty body scrub, whip up a smoothie, or dry the herbs to display.
It looks lovely outdoors, but you can grow ivy indoors as well. If you have a friend who has an ivy plant, ask for a small stem of theirs, then remove the bottom leaves and plant it in moist soil. You'll have an ivy plant in no time! Ivy is poisonous to children and pets.
Hang a Boston fern in your living room for a bright, frilly, fuss-free pop of green. This plant needs a medium amount of sun and likes to stay moist. It craves humidity, so if you're in a dry climate it might not work for you.
These indestructible plants grow slow and steady, so make sure you buy them at the size you want. It only needs low light, and can thrive in just about any temperature.
These spiky plants look almost like large blades of grass. I've had good luck with them in all light levels in my house—until my cat inevitably chews them up. They are poisonous to dogs too, so make sure not to buy this one if you have pets.
Watering isn't a big deal with succulents (including jade, cacti, candelabra trees and many other varieties )—so they're the perfect plants if you forget to water or aren't home much. The shiny green leaves of plants like jade are a fun addition to a neutral-colored or minimalist room, and cacti are available in many different colors and shapes.
Ready to try your hand at making your own home-jungle? Here's where you can start:

846