I LOVE avocados. But the thing is, what to do with the leftover part of the avocado?! You eat half with your avocado toast or smoothie, and the other half goes brown and gross, and, inevitably, gets tossed. What a waste! Especially if you've cut a perfect avocado—it's a crying shame not to do something with it. Time to start using the superfood to nourish your skin inside and out. Here's my favorite avocado face mask recipe to make at home.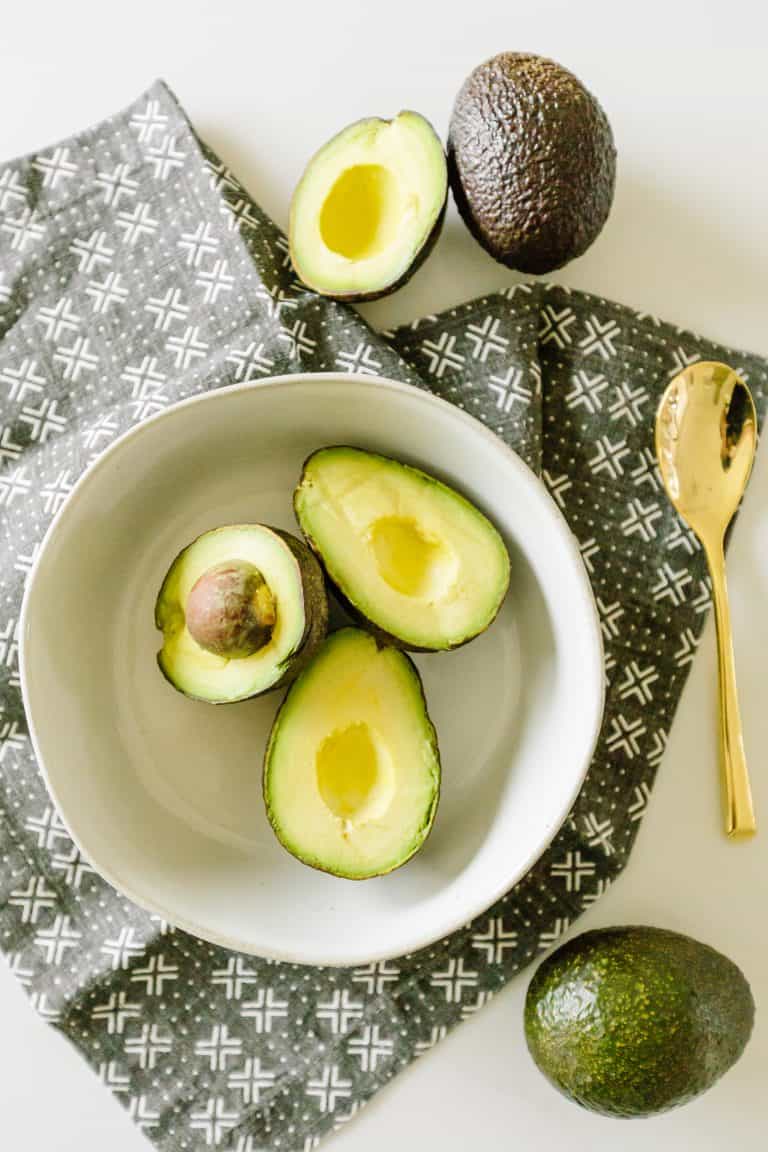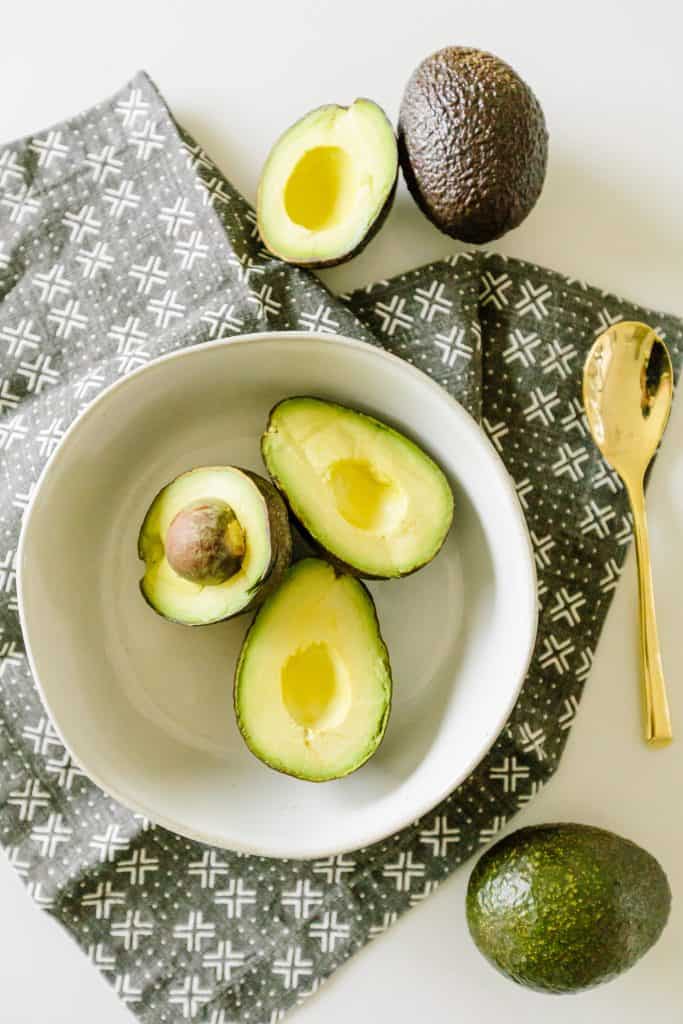 Easy Avocado Face Mask Recipe
We know avocados have beauty benefits on the inside. They're full of vitamins A and E and antioxidants that fight off skin-damaging free radicals. Plus avocados are good source of biotin, which strengthens hair and nails and improves dry skin.
Avocados are also deeply nourishing when applied to the skin. The high fat content (fatty acids) hydrates dry skin and helps maintain moisture in the epidermal layer of the skin, keeping it soft. The omega-fatty acids soothe inflammation, facial redness and irritation. Make sure to use the dark green flesh near the skin of the avocado where the nutrients are most concentrated.
Anti-Inflammatory Spirulina + Avocado Face Mask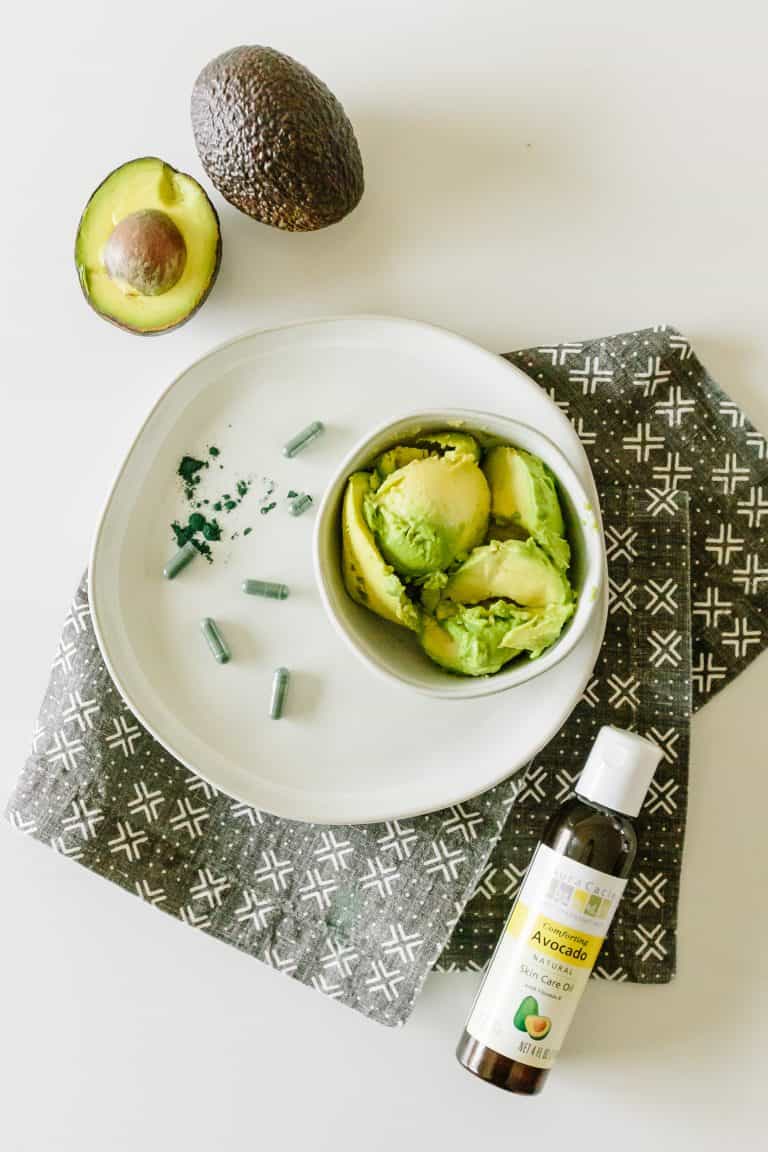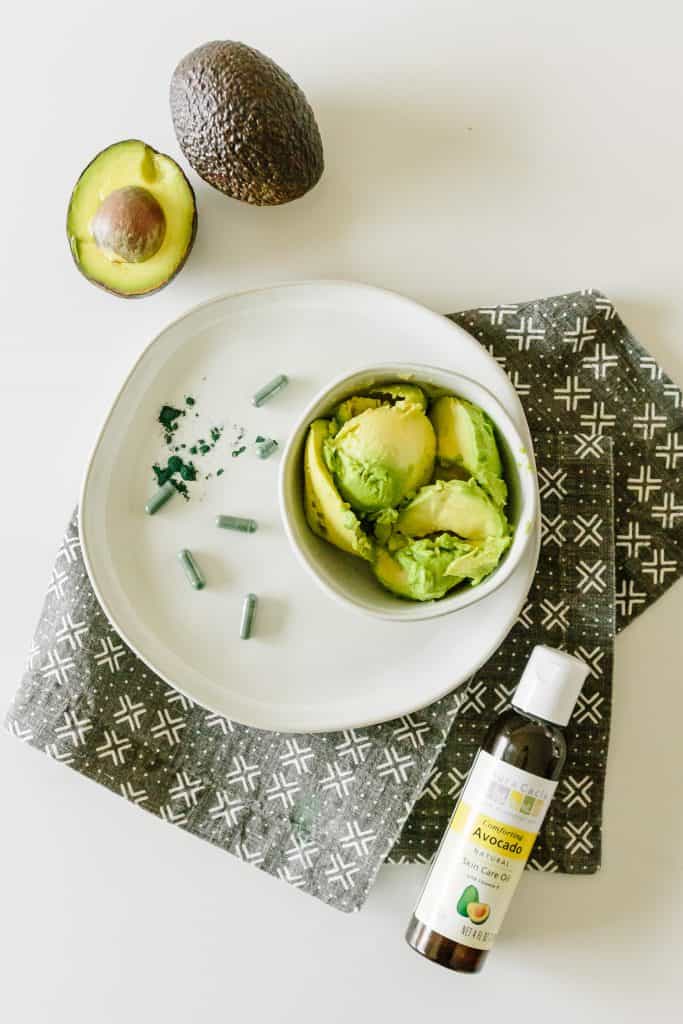 Combining spirulina with avocado makes a skin-soothing face mask that evens out skin tone and calms skin irritation. Spirulina, a blue-green algae, is a rich source of antioxidants like selenium, beta-carotene and vitamins C and E that help reduce inflammation and neutralize harmful free radicals that damage the skin. It's also rich in amino acids to fight bacteria, which can help with acne.
Add a small amount of rich conditioning avocado oil, which gives collagen production an assist and helps keep skin soft and smooth.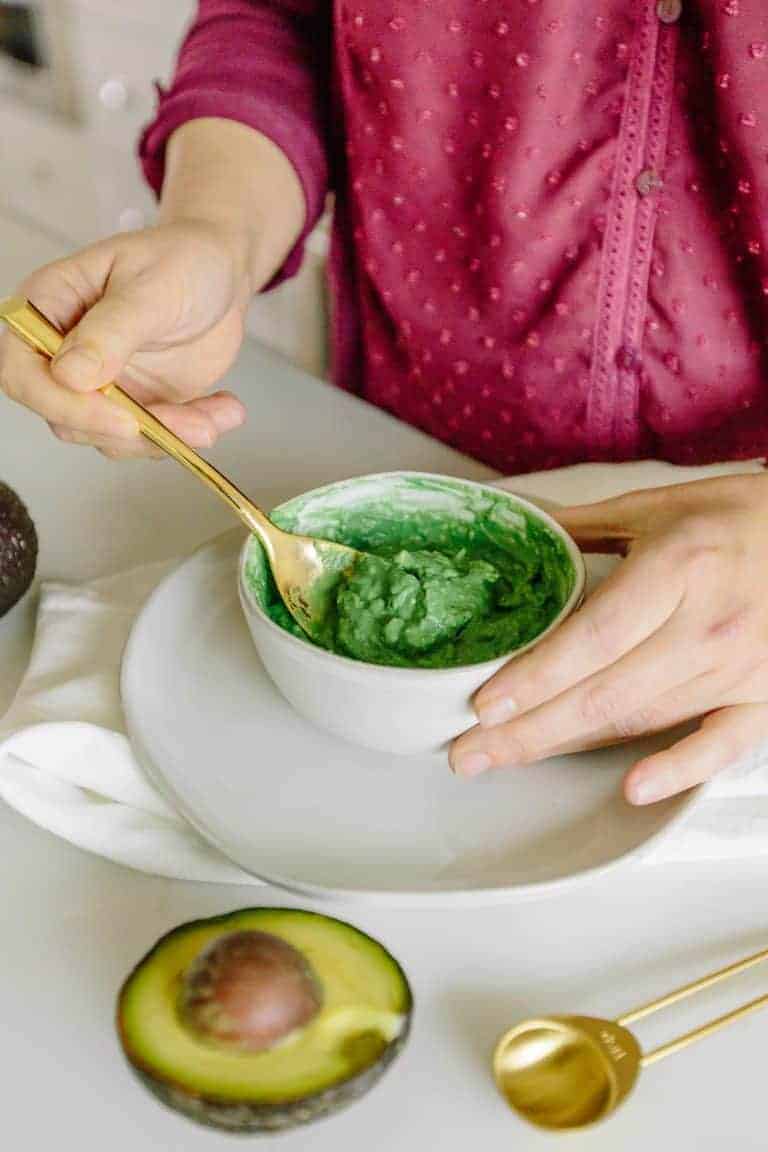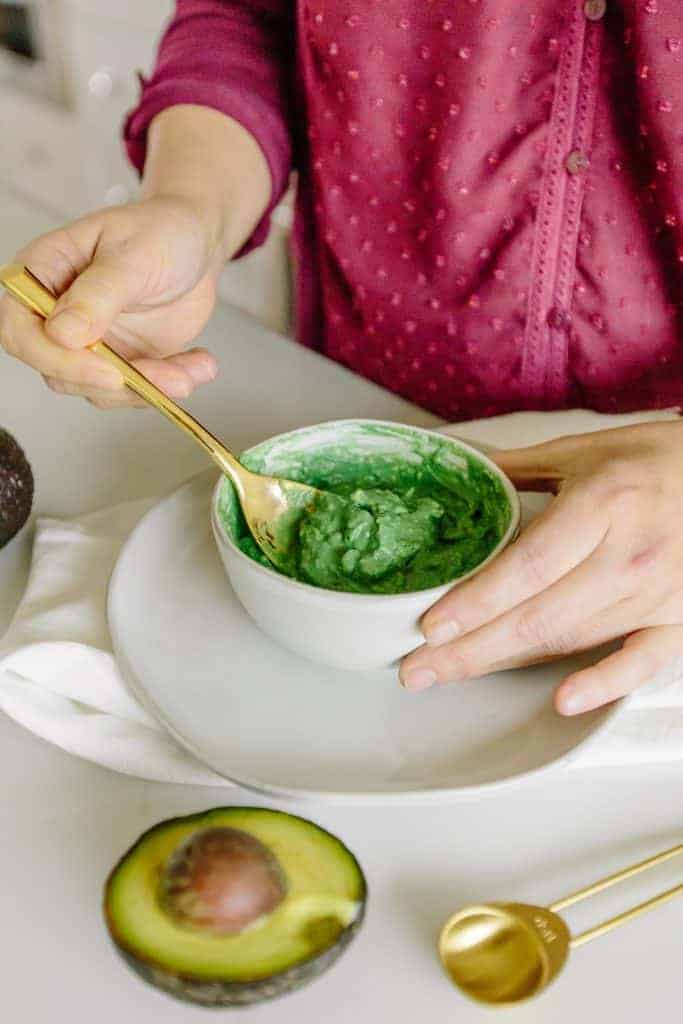 Put the avocado in a bowl and mash with a fork until it has a smooth consistency. Yep, this is kind of like making avocado toast, except this is going to go on your face instead of bread! I mean, I guess you could pop this in a smoothie… But anyway, keep mashing because the smoother the avocado is, the easier it will be to apply the mask to your face.
When the avocado is super smooth without any lumps and bumps, add the spirulina and avocado oil and stir to combine. I opened up 2 capsules but if you have a bulk powder, use about 1 teaspoon. Mix until it's well blended—you'll be able to tell because the mask will be evenly a blue-green, thanks to the spirulina.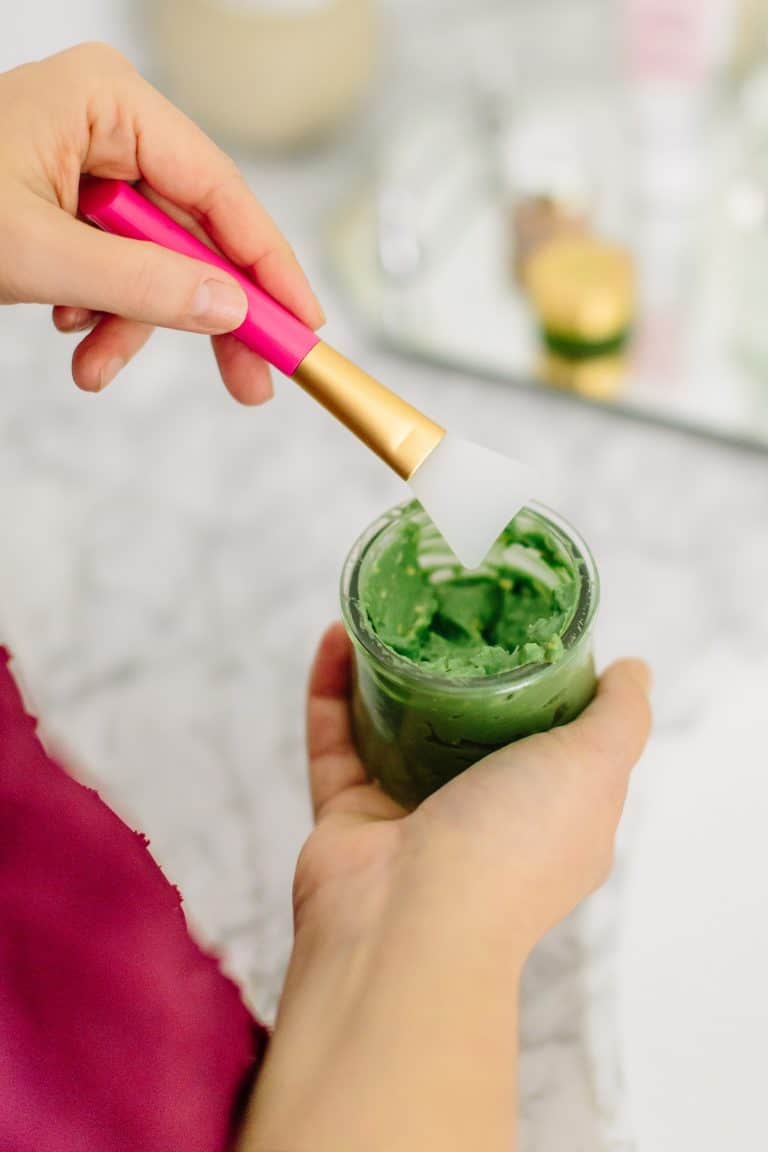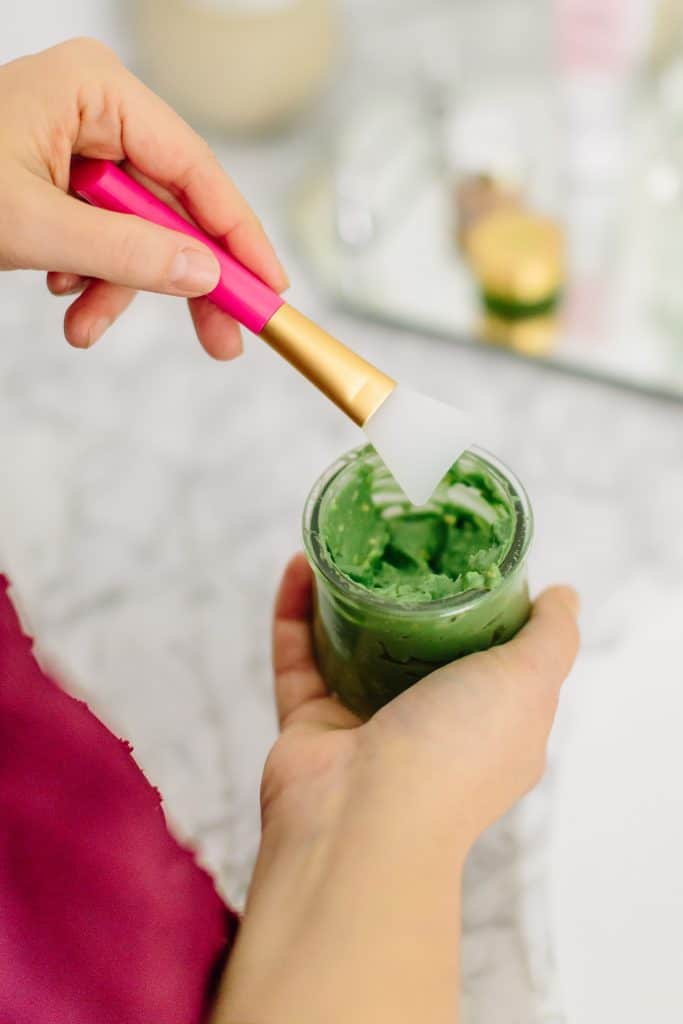 Apply the mask to clean skin with your fingers or a facial brush (this spatula-like applicator is fantastic!). You want a nice even layer, even if it makes you look like The Hulk for a little while! Leave the mask on for 15 minutes and remove with warm water. Pat skin dry and apply toner and moisturizer. Your skin will feel amazing afterwards—super smooth and moisturized! This is a great mask to follow up any DIY exfoliation with. It's hydrating and replenishes any lost moisture for glowy, healthy skin.
And there you have it—no more avocados left to their fate of turning brown in your fridge, plus your skin is going to look amazing. Avocados really are a super fruit!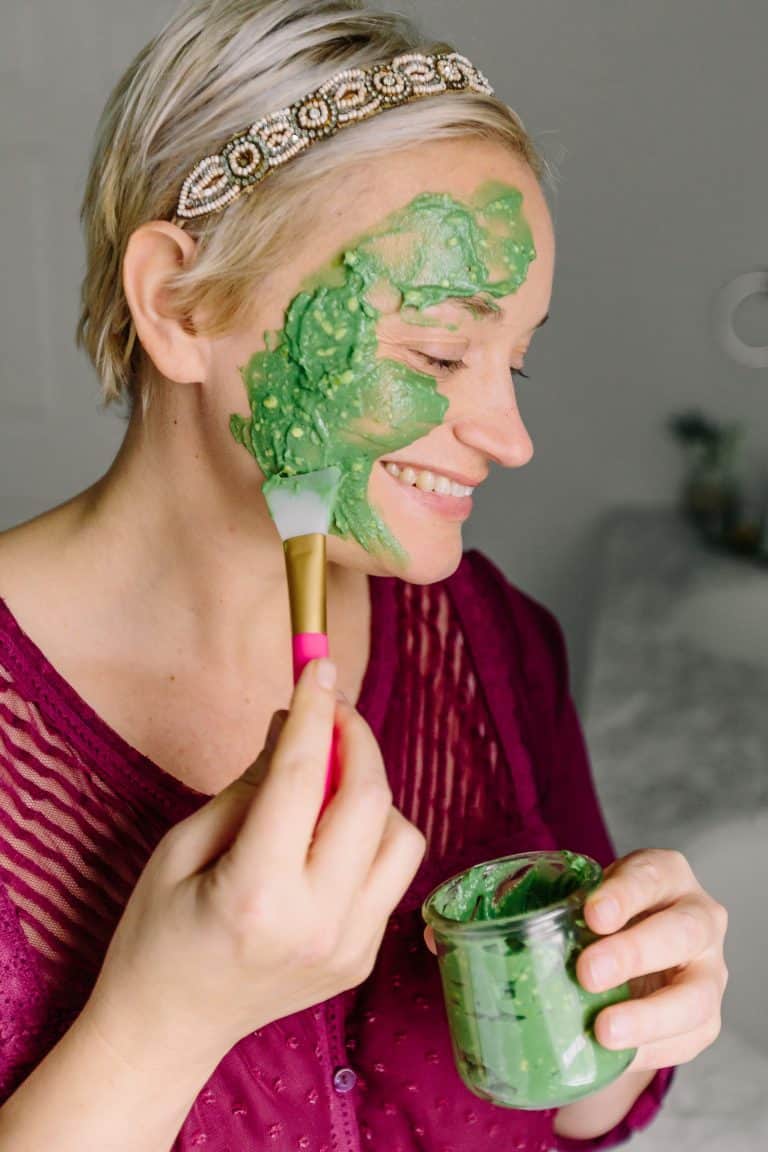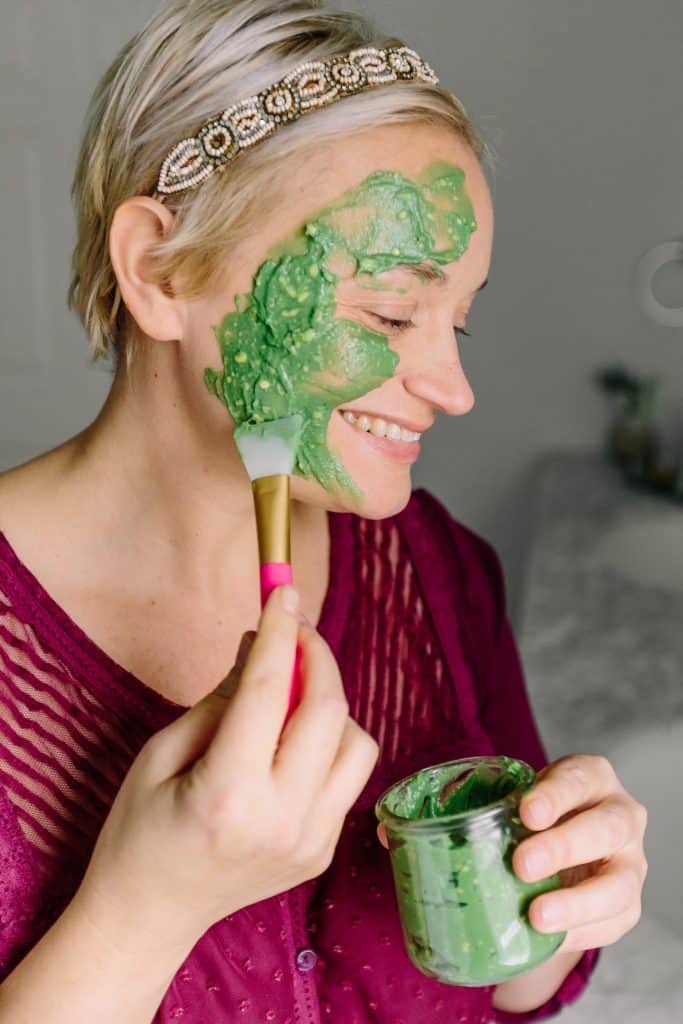 This post was medically reviewed by Dr. Rina Mary Allawh, M.D., a dermatologist who performs adult and pediatric medical dermatology, skin cancer treatment and cosmetic dermatology. Learn more about Hello Glow's medical review board here. As always, this is not personal medical advice and we recommend that you talk with your doctor.
Photos by Abby Coyle
81