If you never tried this combination, I'll tell you something for sure – the strong fruity taste of the apple cider, the warming effect of the bourbon, the sweet honey and cinnamon flavor – all these are  the perfect way to celebrate seasons transition. My mind switched immediately to autumn mood as soon as the last day of August passed. Shorter days, velvety sunsets, cool breeze in the evening – they all made me crave for warming cocktails, to enjoy sip by sip, watching the mild light of September painting the leaves in yellow.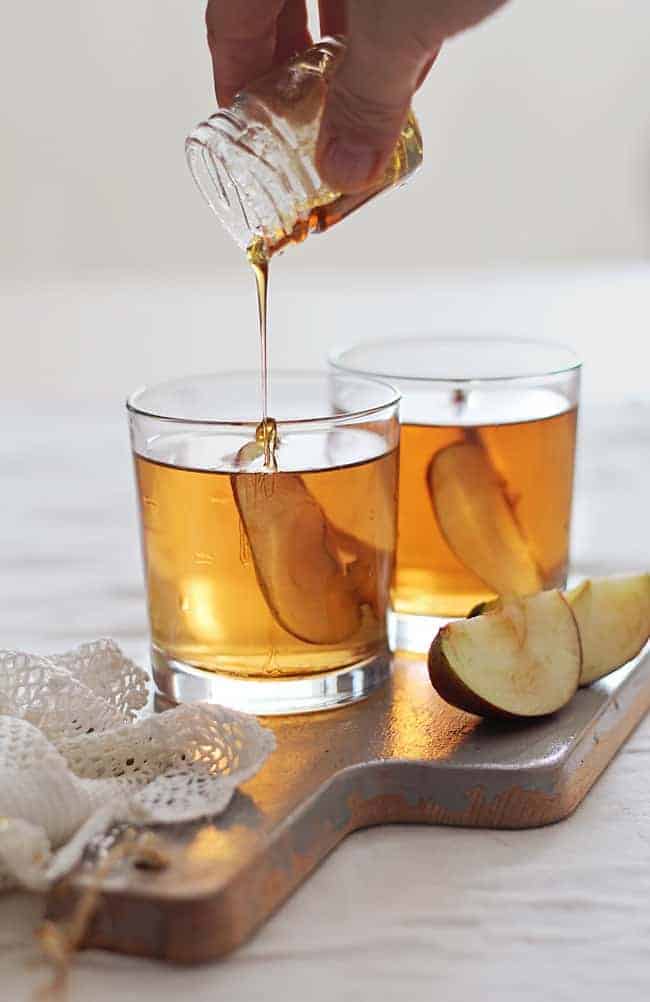 While apple cider has a lovely deliciousness in its simplicity, bourbon has a taste to explore and understand. But when you put them together, something miraculous happens – a flavored bourbon cider cocktail for bringing people together, something to warm up anyone's autumn mood (and bones).
The great thing about this recipe is that you can work it out any way you like. Wishing for more flavor? Be generous with autumn spices, like cardamom, cloves or nutmeg. Like more sweetness? Add a drizzle of honey. Looking to really warm up your bones? Don't skimp on the bourbon!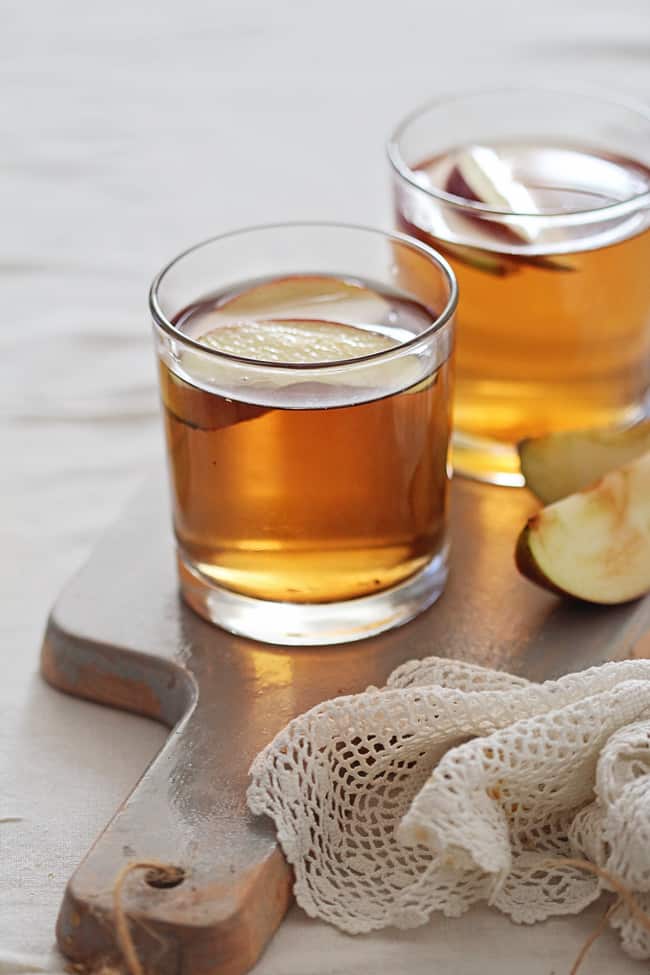 I personally prefer things to be balanced, so I use a reasonable bourbon quantity, just enough to fire up the apple cider, and I added just a little cinnamon for flavor and a good, raw and organic honey to add more sweetness to the combination.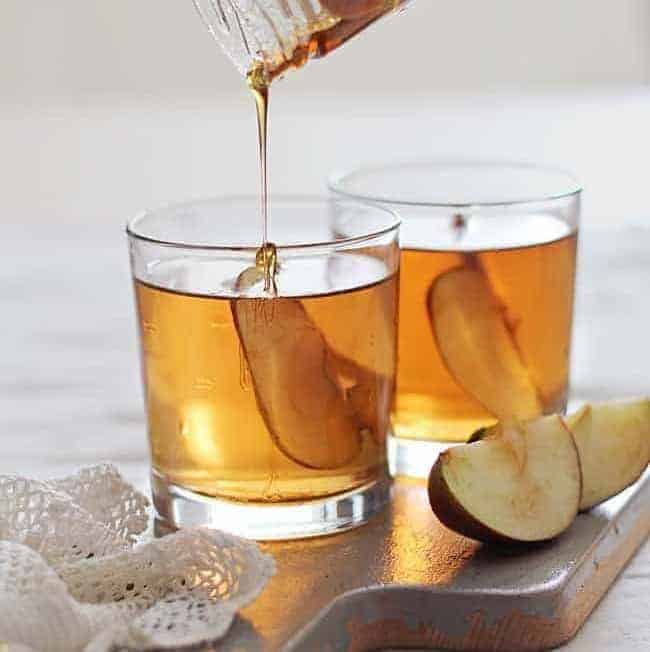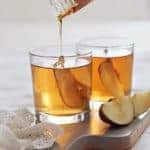 Print Recipe
Honey Bourbon Apple Cider Cocktail
Fall flavors and bourbon - the perfect cocktail recipe to warm up during season transitioning.
Ingredients
10

oz

apple cider

4

oz

bourbon

1

lady apple

cut in thick slices

2

teaspoon

organic

raw honey

1/4

teaspoon

cinnamon
Instructions
Place cider, apple slices, honey and cinnamon in a sauce pot, bring to boil and let simmer for 5 minutes, just to release the flavors.

Strain the mixture (saving the apple slices for garnishing) and add bourbon.

Pour into serving glasses and sip warm.
275