I don't know about you, but in the summer holidays, all I want to do is lounge around and eat ice cream (ahem, fruit) and take some time out to really, really relax. This detox body wrap is my ticket to destination relaxation + detoxification.
The reason why all those exclusive day spas charge hundreds of dollars for body wraps is that they're incredibly soothing and effective at overhauling skin. But you don't need a spa to get massive results. Whenever I do this body wrap, I'm always a little stunned by how calm yet energized I feel afterward.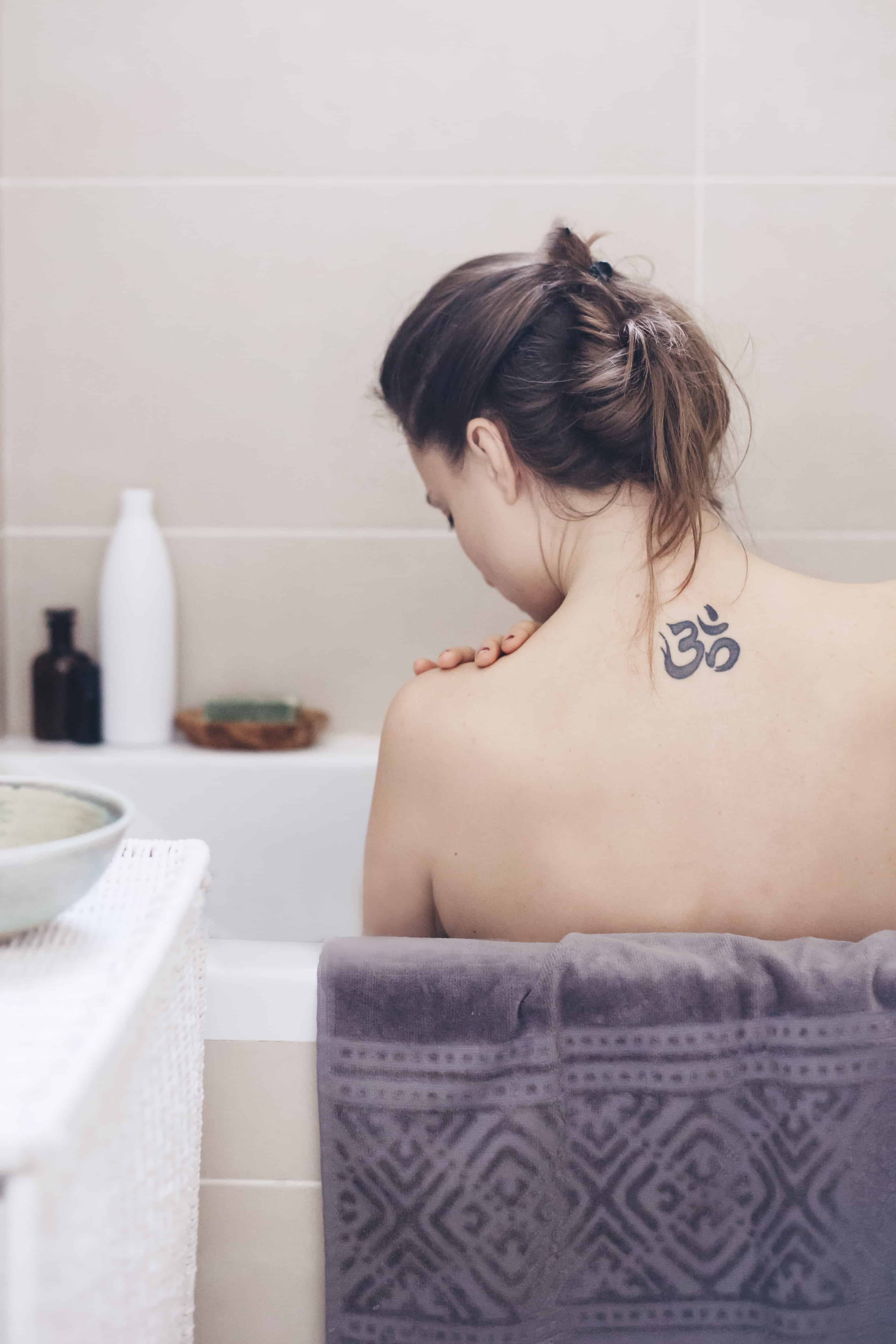 How to Make a Detox Body Wrap
A body wrap is one of my favorite skincare treatments because it leaves skin feeling absolutely amazing. We're talking baby-bum soft. And it feels more like a self-care treat than your usual mask or scrub. Yes, applying a body mask is a bit more complicated than a plain, old face mask, but the results are worth the effort.
Fair warning: things can get a little messy. Use a sheet and a couple of towels that you don't mind getting dirty. Don't worry, though, because it all washes out.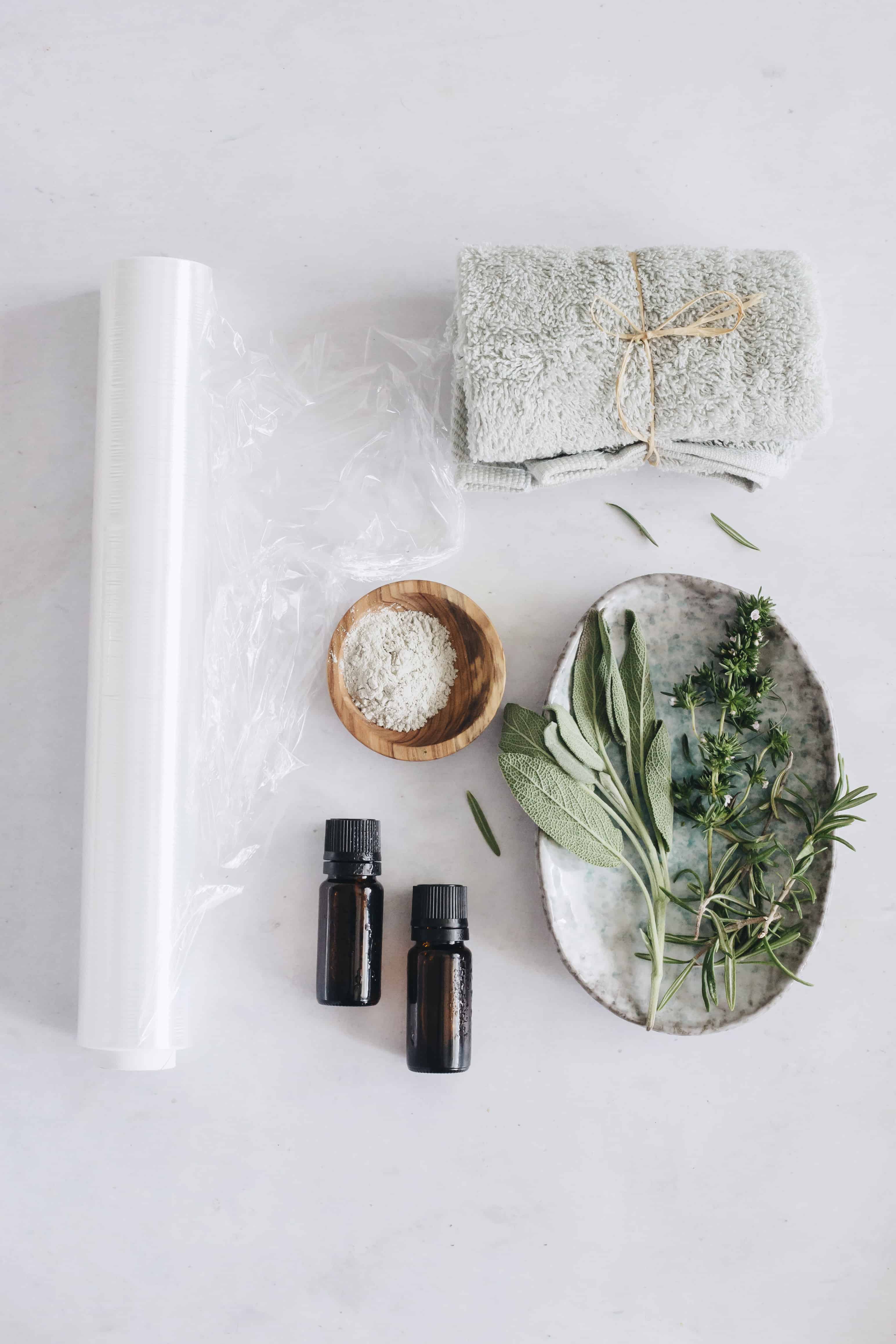 We like options (you, too?), so we've got two different wrap recipes for you to choose from. But feel free to mix and match these ingredients to make your own body wrap recipe:
Papaya is packed with nutrients and enzymes [source] that pump the skin with good stuff and exfoliate away the dead skin.
Epsom salts relax the muscles and tease out the toxins.
Rice bran cleanses and exfoliates the skin.
Coconut oil nourishes tired, parched skin.
Essential oils like juniper berry, lavender, and grapefruit are there to make sure you take your mind off the job.
French green clay helps draw out toxins and tighten skin [source].
Fresh herbs like thyme [source], rosemary [source], and sage [source] have antibacterial properties.
How to Apply a Body Wrap at Home
There's a lot of mystique around body wraps, and most think they can only be done within the hallowed walls of a day spa. Pfff… If you're the proud owner of an old bedsheet, then you have all the equipment you need. Line the bath, lounge chair, or floor (anything that can be wiped clean in case of a spill) with the sheet and a couple of towels to make it more comfy, and away you go!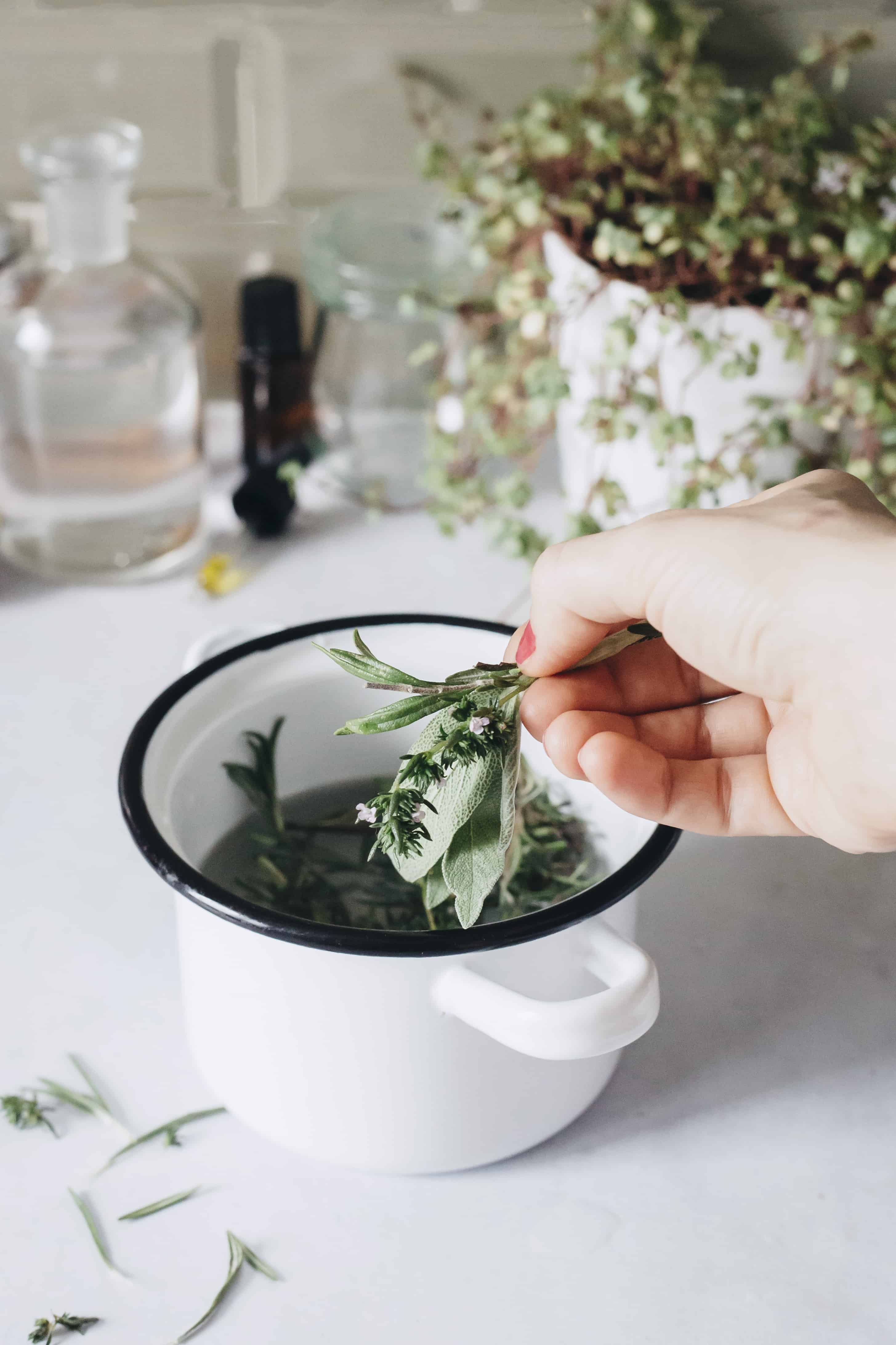 Step 1
Line a bathtub with old sheets or place towels where you can lie comfortably without worrying about making a mess.
Step 2
Combine all the ingredients in a bowl. If using Epsom salts in your detox body wrap, make sure to place a little of the mask mixture in a separate bowl before adding the Epsom salts. That way, you'll have some salt-free mask you can apply to your face.
Step 3
Take a warm shower to steam open pores. Then lightly towel off and lie down in the middle of the bedsheet. Apply a generous amount of the mask to your face (use the mask without Epsom salts) and body. If you want, you can wrap your body in plastic wrap, which will help boost the detoxifying effects of the mask. Relax for about 20–60 minutes.
Step 4
When you're done, wipe off your detox body wrap (I scrape it into the bedsheet and dispose of it in the trash before throwing the sheet in the washing machine), and hop in the shower to rinse yourself off. Moisturize with coconut oil or some other gentle moisturizer.
Body Wrap FAQs
How long does a detox body wrap last
?
The effects of a DIY body wrap are almost immediate and should last about a week.
How often should I do a detox body wrap
?
Once a week is a good rule of thumb. Any more than that, and you run the risk of overdoing it or causing skin irritation.
What can I use in place of papaya
?
Any fruit would work well. Try pineapple, strawberries, lemon zest, cucumber, and grapes.
My detox wrap is too thick to apply easily
.
What gives
?
Just add water 1 tablespoon at a time until you get a more manageable consistency!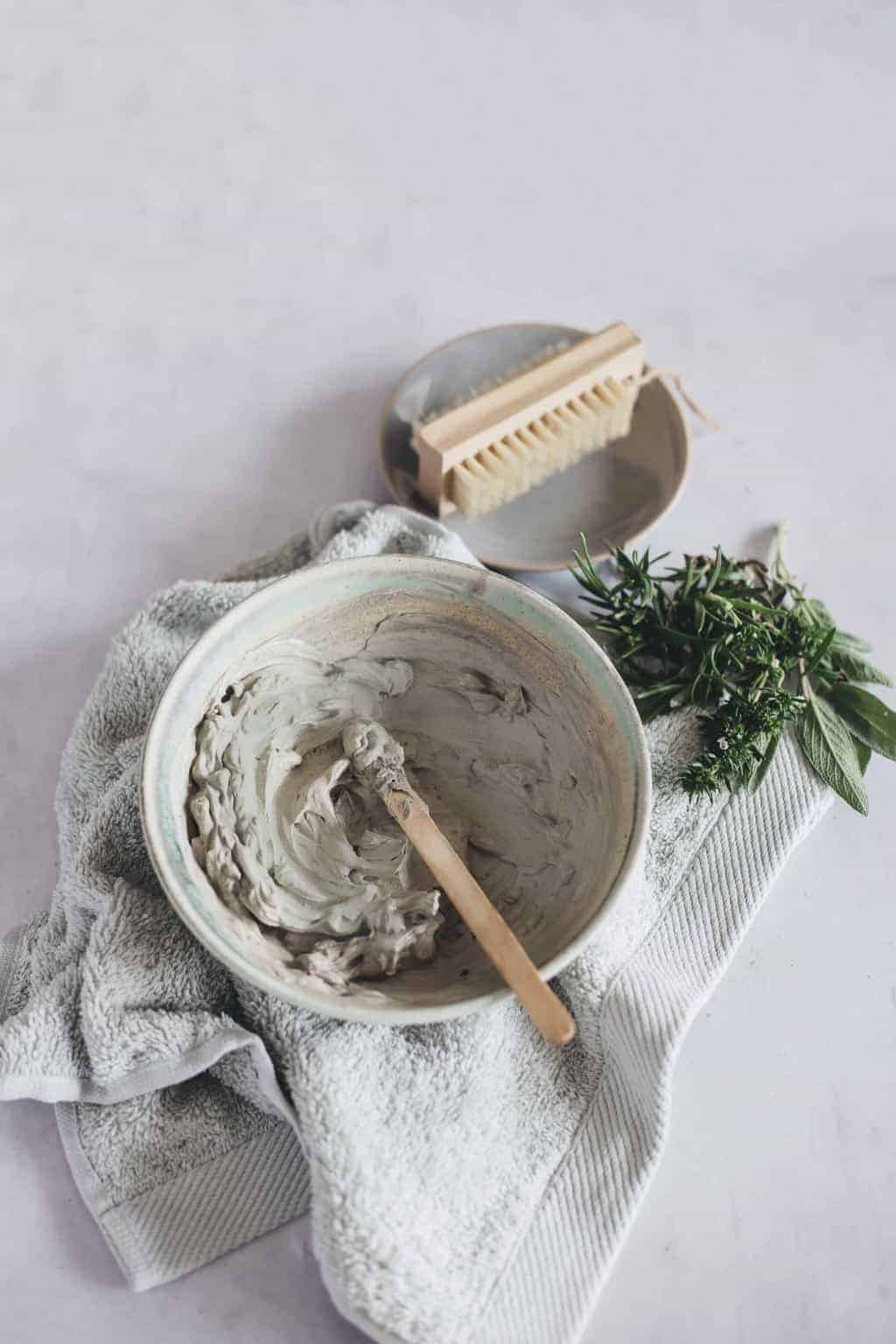 This article was medically reviewed by Dr. Gina Jansheski, a licensed, board-certified physician who has been practicing for more than 20 years. Learn more about Hello Glow's medical reviewers here. As always, this is not personal medical advice and we recommend that you talk with your doctor.
32