I don't know about you, but in the summer holidays all I want to do is lounge around and eat ice cream (ahem, fruit) and take some time out to really, really relax. The detoxifying body wrap is my ticket to destination relaxation. The reason why all those exclusive day spas charge hundreds of dollars for body wraps is that they're incredibly relaxing and effective at overhauling the skin. Whenever I do this body wrap, I'm always a little stunned by how calm, yet energized I feel afterwards.
How to make a DIY Body Wrap
The other bonus: My skin feels amazing. Baby-bum soft. Papaya is packed with nutrients and enzymes that pump the skin with good stuff and exfoliate away the dead skin. Epsom salts, just like our grandmas said, relax the muscles and tease out the toxins. Rice bran cleanses, coconut oil nourishes and lavender is there to make sure you take your mind off the job!
There's a lot of mystique around body wraps, and most think they can only be done within the hallowed walls of a day spa. Pfff… If you're the proud owner of an old bed sheet, then you have all the equipment you need. Line the bath, lounge chair or floor (anything that can be wiped clean in case of a spill) with the sheet and a couple of towels to make it more comfy and away you go.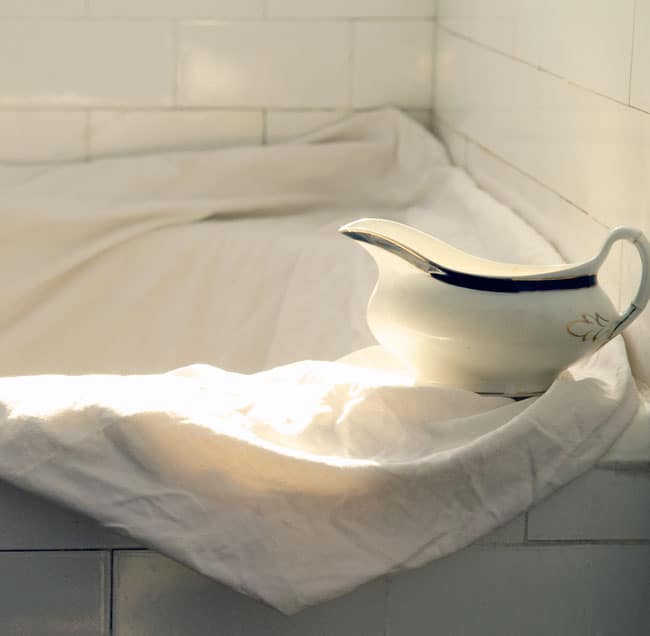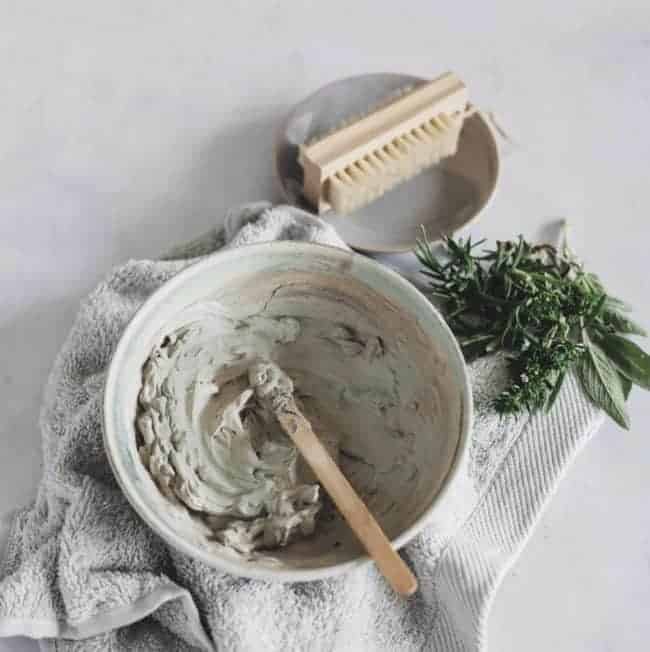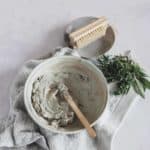 Print
Two Detox Body Wrap Recipes
A purifying detox body wrap to relax and purify the body while smoothing and softening the skin.
Equipment
Large bowl

Old bed sheet (preferably cotton)
Instructions
Prepare a bath, sun lounge or floor with towels to lie on. Check the room is warm, because the wrap will cool the body. Put the heater on or an old blanket in reach, if need be.

Mix all the ingredients in a big bowl (If using Epsom salt, combine everything except for the Epsom salts in a bowl. Place 1 cup of the mixture in a separate bowl to use on the face. Stir the Epsom salt into the big bowl of mixture to use on your body.)

Take a warm shower to help open the pores, but don't shave before the wrap. Spread out the bed sheet and sit in the middle. Using your hands, pat the mixture all over your body, starting with your feet and covering up with the bed sheet as you go. (For extra oomph, wrap yourself in plastic wrap to raise your body temperature and lock in moisture.) Stay there for anywhere from 20 to 60 minutes.

When you're ready, scrape the body wrap onto the sheet and dispose or clean off for another use. I have been known to compost the whole thing, cotton sheet and all. Rinse off under a warm, but not hot shower. Moisturize with something like coconut oi.
Notes
Drink lots of water and pay attention to how you and your skin feel.
It's a good idea to exfoliate the body every day for three days after, because of the way the enzymes dissolve and dislodge the dead cell walls and toxins.
You can repeat this treatment once a week for a month and continue monthly for maintenance.
16