While we know our bodies are pretty good at detoxing themselves, sometimes you need a day or two—or even just a single meal—to give yourself a reset. I don't know about you, but after a weekend out-of-town and more than a few dinners out, I find myself craving fresh greens, clean proteins, and lots of veggies.
When dinnertime rolls around, follow these easy, fuss-free steps for a detox dinner that's easy on your digestive system and supports your body's ability to detox. Mix and match proteins, grains, spices and veggies throughout the week to mix things up!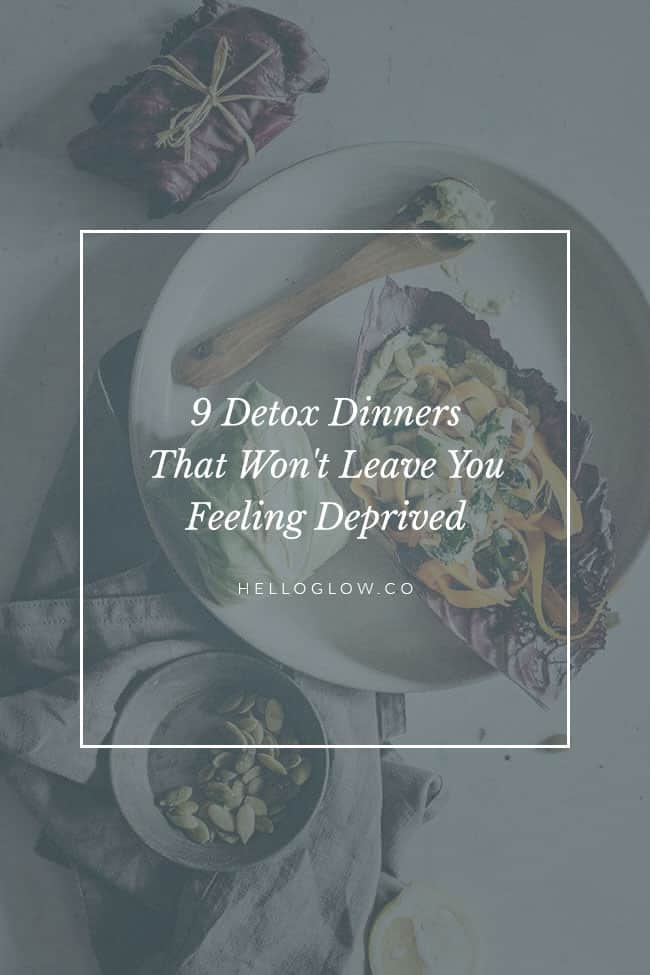 Detox Meal Tips
All you need for a detox meal is a healthy protein, vegetables, and a healthy fat. This can be as simple as half an avocado and some grilled chicken on a bed of greens.
Adding salsa, hot sauce, wheat-free tamari, tahini, garlic, or other healthy condiments can make any food taste fabulous.
Explore the take-out options at local restaurants and health food stores, or even detox delivery services if they're available in your area.
Take a look at the ready-made protein options offered at your local supermarket, and have some on hand in the fridge.
Look at detox-friendly soup recipes to see which ones you can make large batches of to freeze.
Chop veggies and salad greens to have ready to go in the refrigerator. Keep your favorite dressing from the recipes in a mason jar in the fridge, or toss together a simple dressing of olive oil, lemon, and raw apple cider vinegar.
Two easy reset dinners you can make over and over? Meal bowls and salads. Here's how:
Easy Detox Meal Bowl Formula
1. Start with a stainless steel pan (I like All-Clad, but any real stainless steel or non-stick pan is fine).
2. Take 1 tablespoon of olive oil or coconut oil, and allow it to sit in the pan for a minute over high heat to warm up or, in the case of coconut oil, until it melts.
3. Add your preferred vegetables first, allowing them time to soften (one to two minutes), then add some garlic and ginger until softened (about one minute), watching carefully so the garlic doesn't burn. Once the veggies, garlic, and ginger are soft and stirred together, set them aside on a plate to keep warm.
4. Then add a protein to your pan and a little more oil if you need it. Once your protein is in the pan, add a pinch of sea salt and pepper to taste. Protein generally cooks in about 6-8 minutes. Try not to overcook it, but always respect the proper temperature guidelines for meat and poultry.
5. Add your veggies back in to warm and voilà, you have a fabulous, healthy meal!
Easy Detox Salad Formula
1. Start with 2 cups mixed greens
2. Add your choice of protein (think grilled chicken, beans or tempeh)
3. Add 1/2 cup choice of a low-GI grain, such as brown rice, buckwheat, millet, quinoa, or amaranth (optional)
4. Then add shredded/chopped raw or cooked vegetables
5. Top with your choice of non-creamy dressing or the juice of one lemon
6. Add 2 tablespoons healthy fat, such as sunflower seeds or half an avocado
7. Put your salad in the refrigerator for the next day (with the dressing stored separately), and then you'll have it ready to take to work or for dinner when you get home.
9 Detox Dinner Recipes
These detox dinners will help you get back-on-track if you've been overdoing it in the food department, but don't be mistaken: they're also completely satisfying meals, too.
Zucchini noodles! You can use them as a base for all kinds of detox dinners, but we love them paired with this homemade cilantro pesto.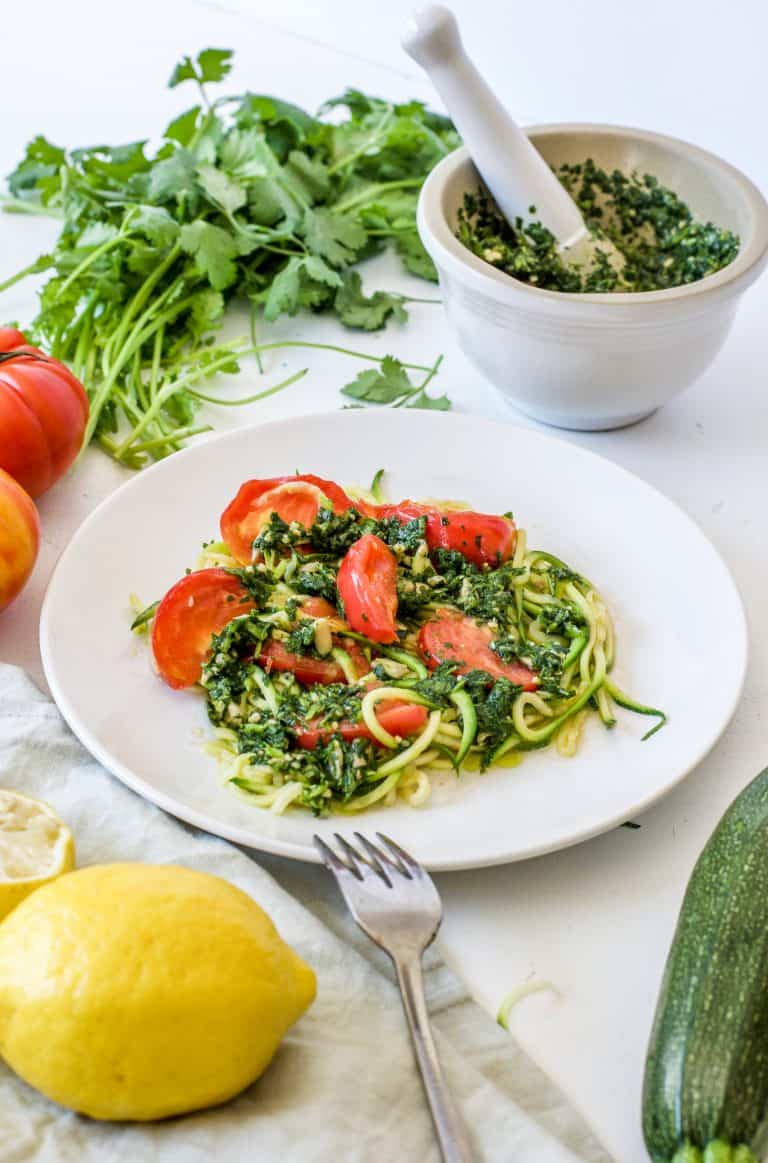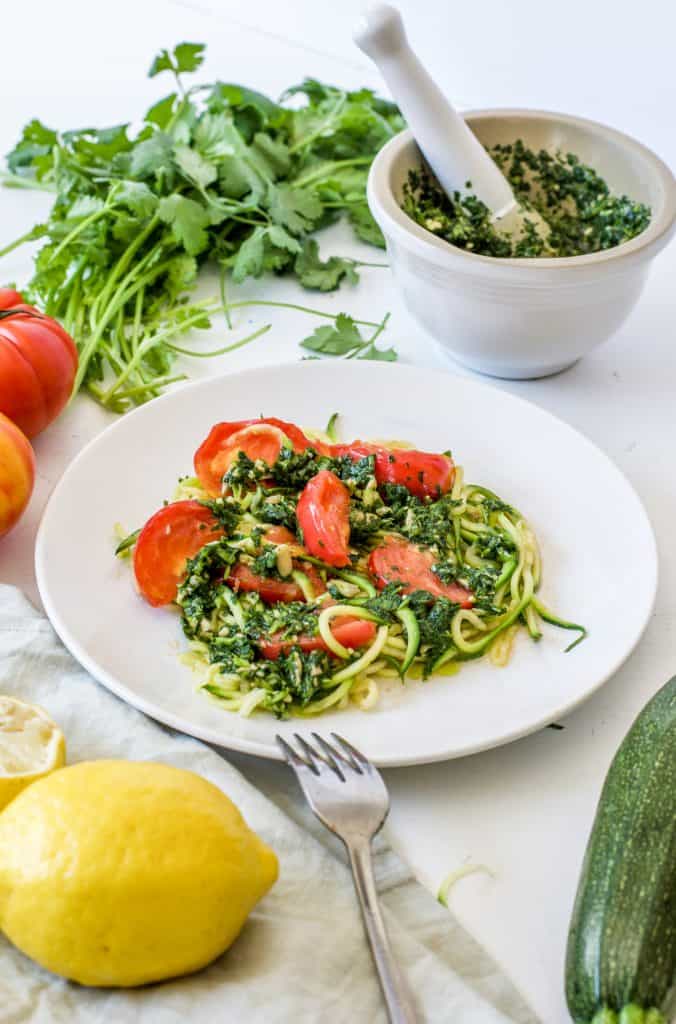 Zucchini Noodles with Cilantro Pesto
Cilantro helps rid the body of heavy metals and toxins, making this a dinner with serious benefits.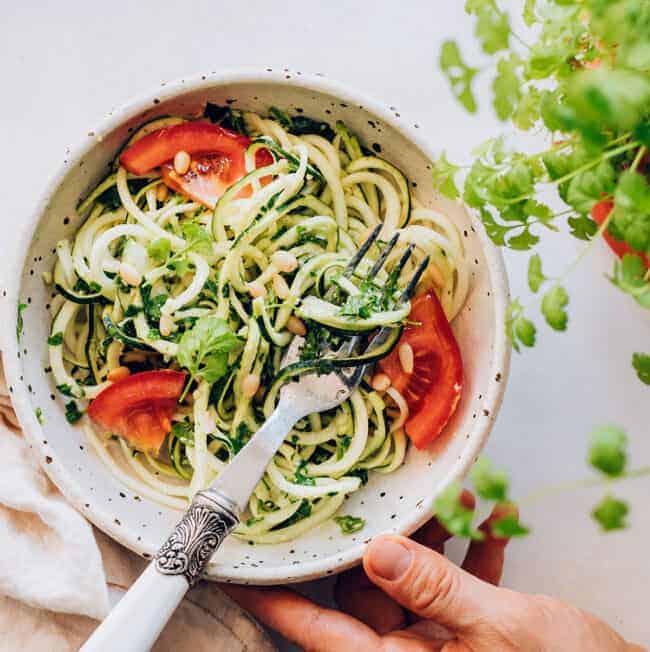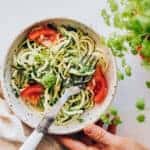 Heaps of roasted veggies and crispy chickpeas make this salad super filling, while the brightly flavored carrot top pesto helps the body cleanse itself.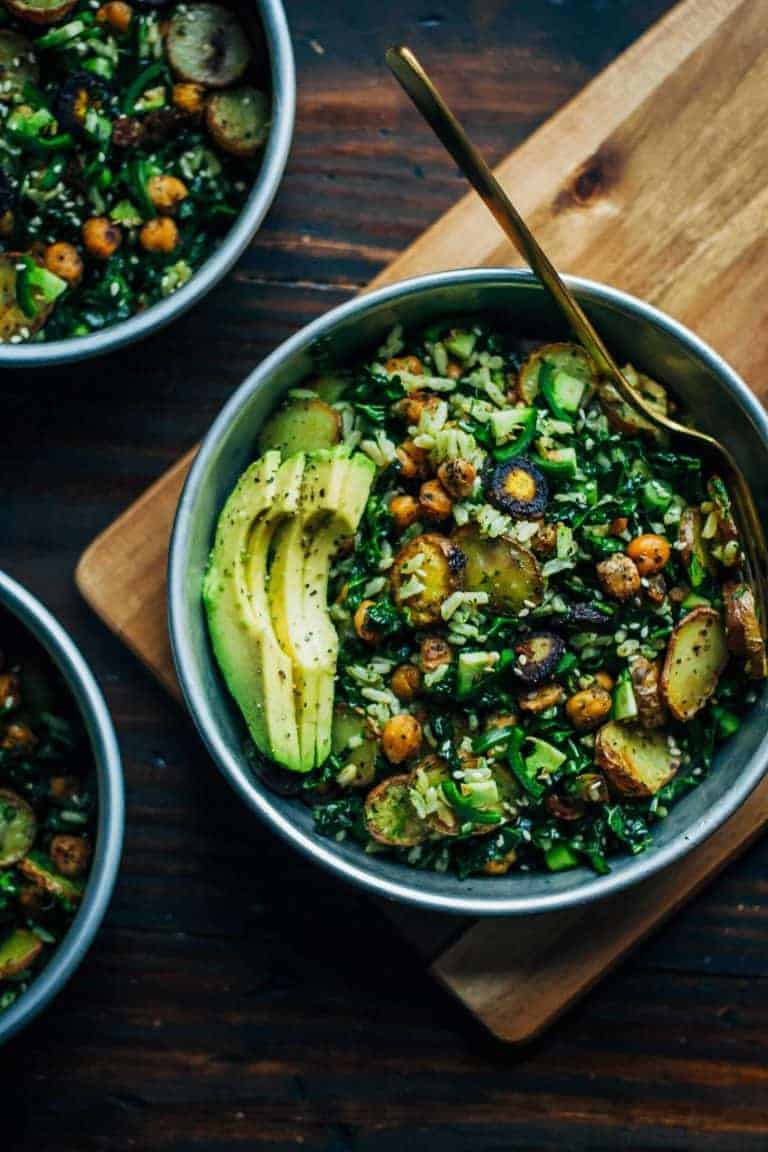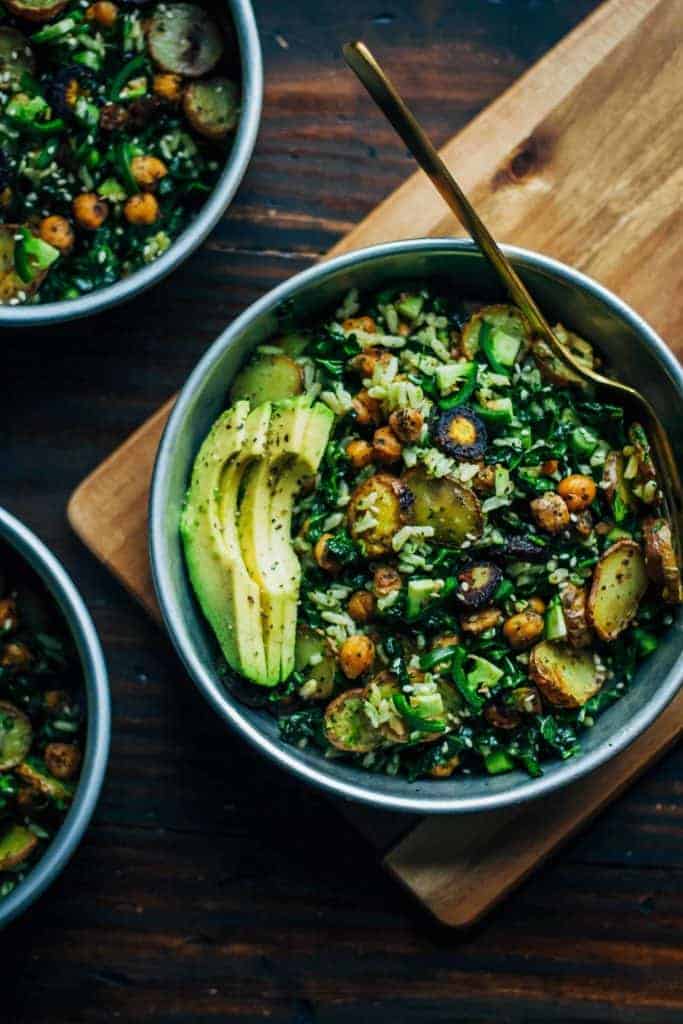 Kale Detox Salad from Well & Full
This kale detox salad is the perfect meal for a cleanse, made with whole, real ingredients. Made with a mouthwatering carrot top pesto and roasted vegetables.
Check out this recipe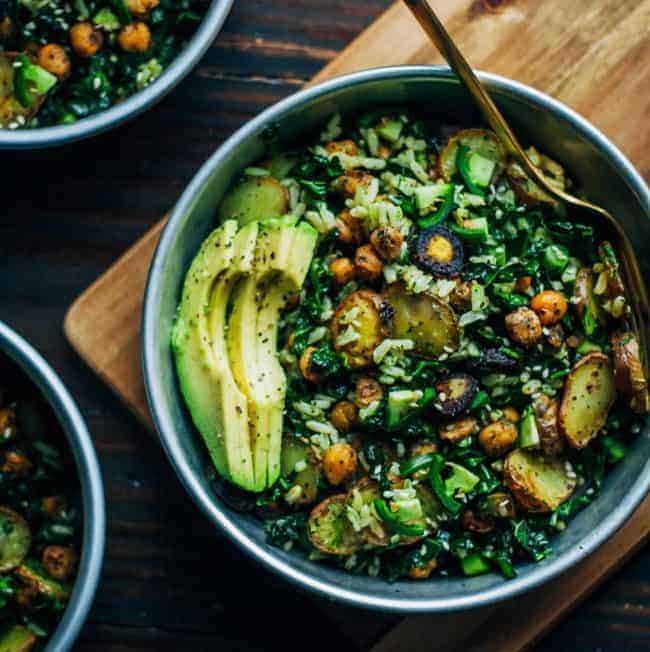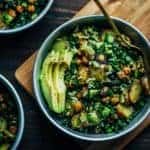 Quinoa stands in for arborio rice in a much-easier-to-make risotto flavored with pumpkin puree and topped with sautéed mushrooms and fresh sage. Omit the dairy if desired.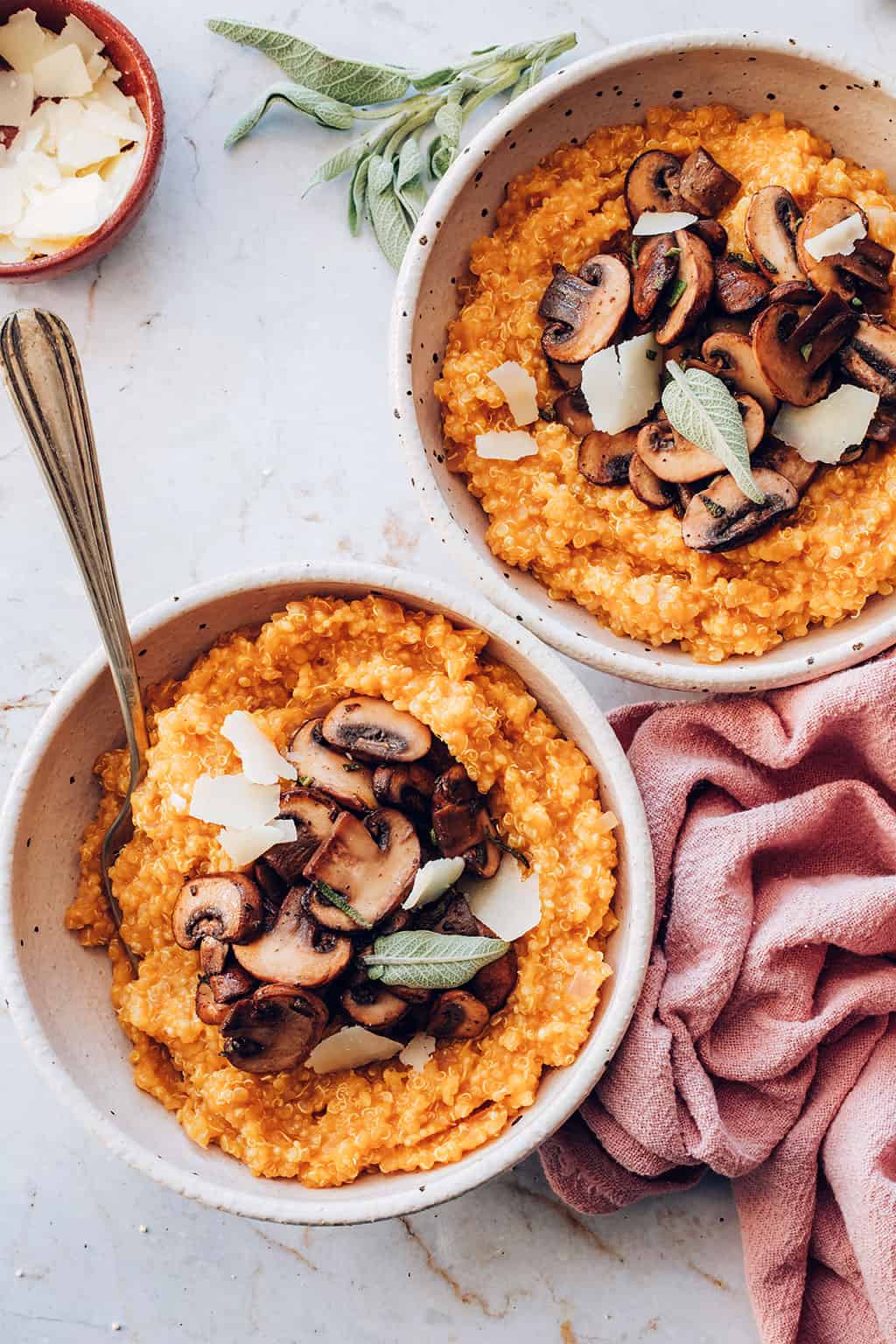 Creamy Pumpkin Quinoa Risotto
Quinoa stands in for arborio rice in a much-easier-to-make risotto flavored with pumpkin puree and topped with sautéed mushrooms and fresh sage.
Check out this recipe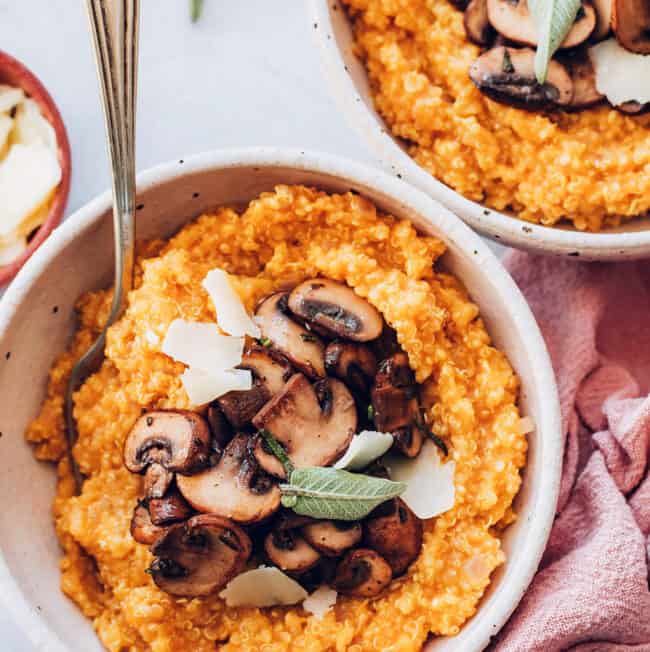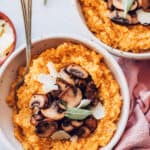 Oh, hello gorgeous rainbow veggie wraps! Customize these with your favorite fillings, but don't skip the honey-sweetened peanut sauce.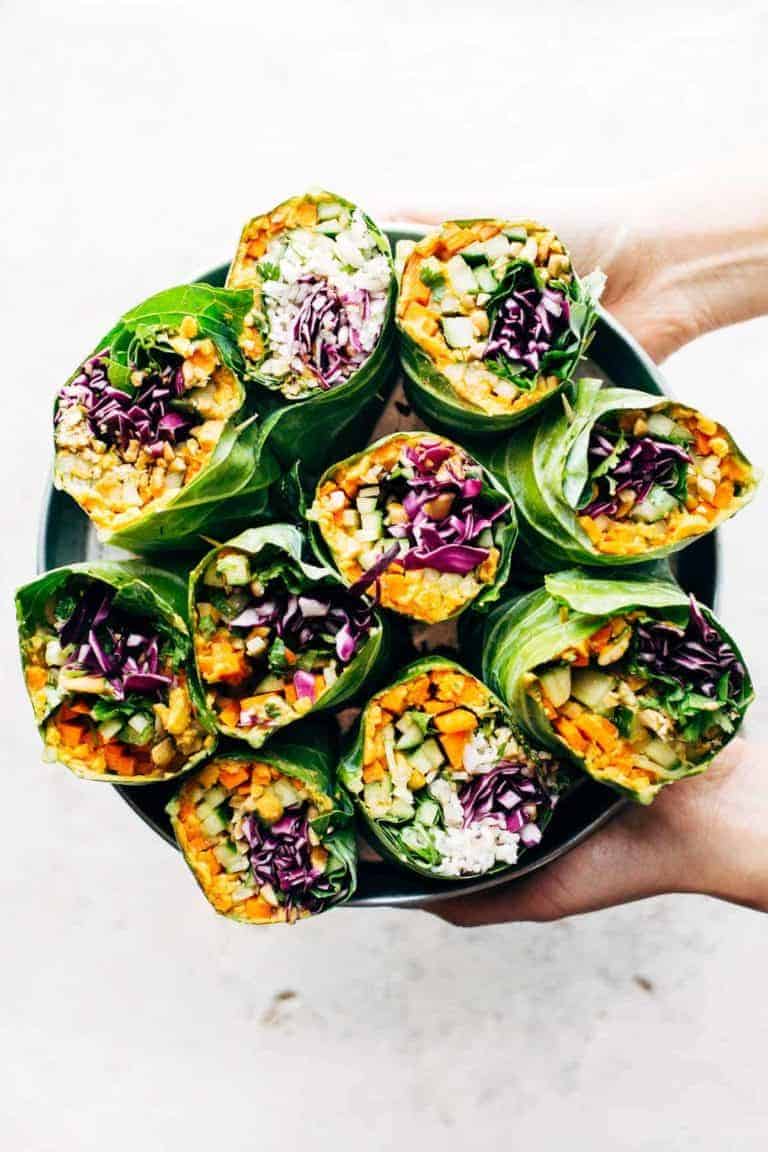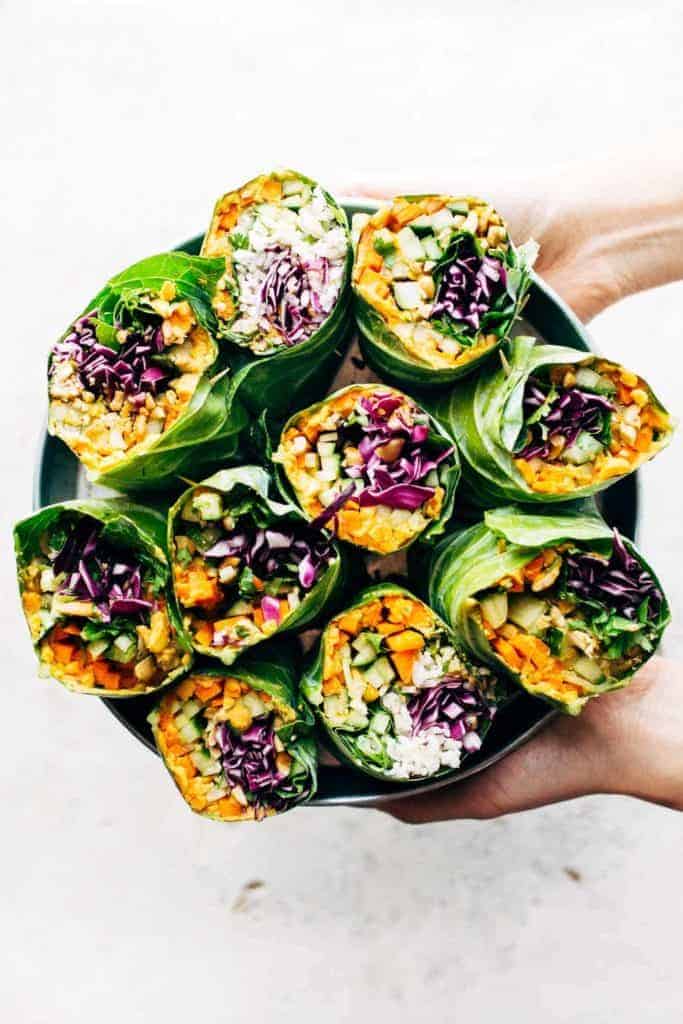 Rainbow Rolls from Pinch of Yum
Detox Rainbow Roll-Ups with curry hummus and veggies in a collard leaf, dunked in peanut sauce!.
Check out this recipe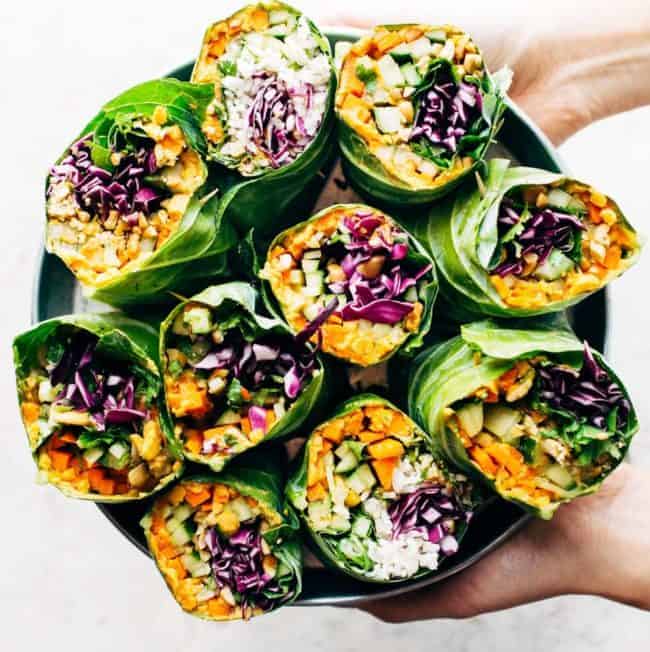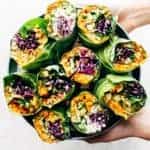 Cold, long winter evenings ask for warming, comforting dinners. This cashew curry is satisfying and delicious, but it's also packed with copper and manganese, which play a key role in the natural detoxification processes of our bodies.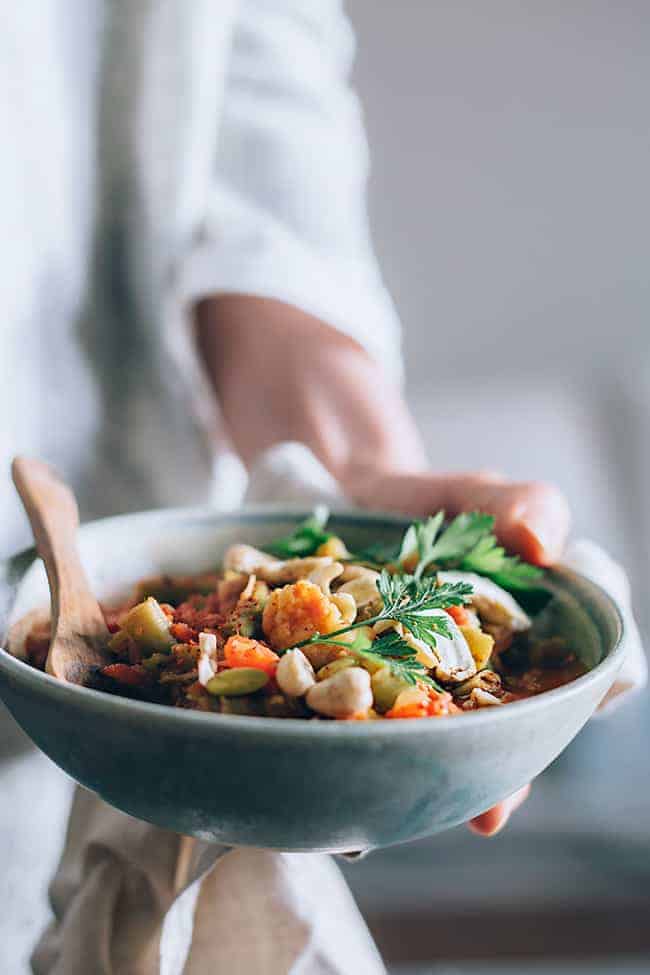 Comforting Cashew Curry
Lightly toasted and salted, cashews pair perfectly with the flavor of coconut and curry paste.
Check out this recipe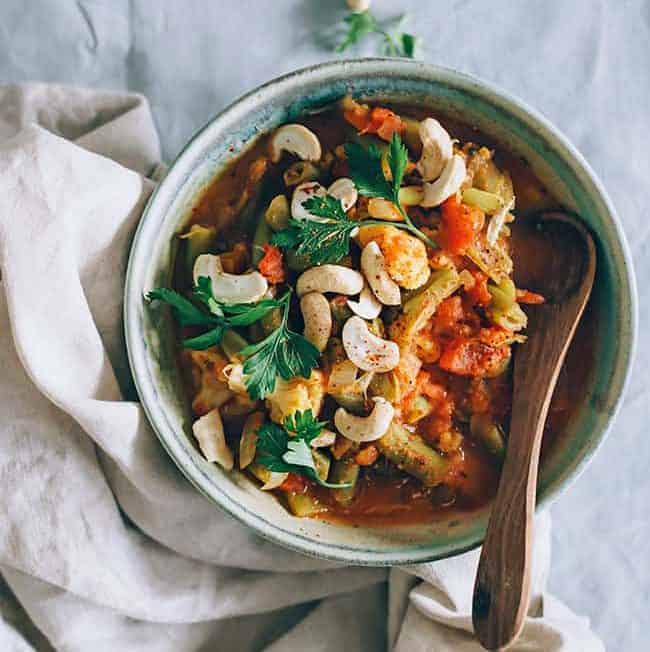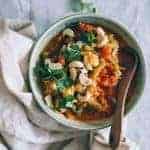 These power bowls can actually be prepped ahead, which makes dinner even easier. Cauliflower rice is paired with baked falafel, fresh veggies, and hummus, for the perfect detox meal.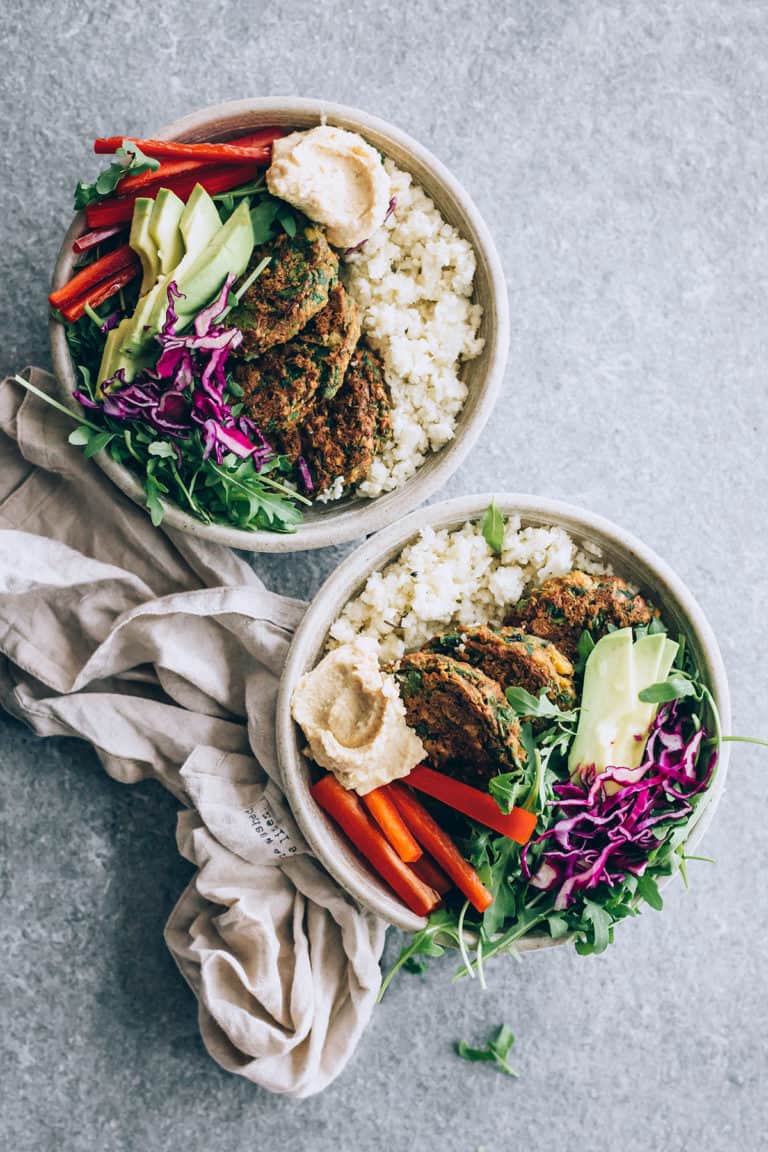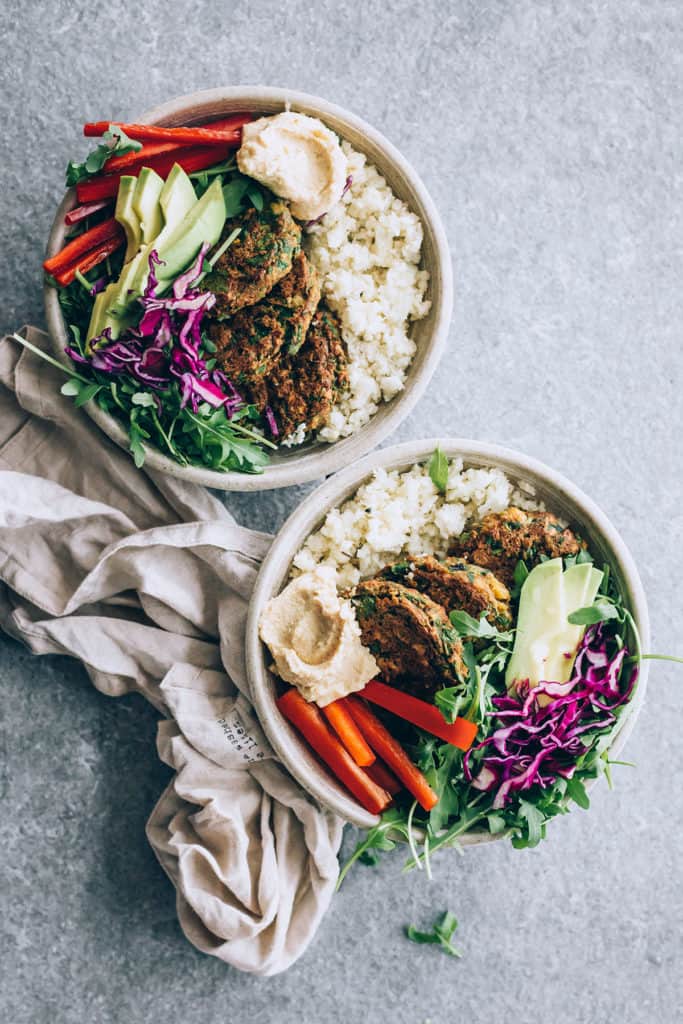 Cauliflower Falafel Power Bowl from Hello Veggie
A balanced one-bowl meal with whole grains, protein, fruit and vegetables, and sauces that tie all the ingredients together.
Check out this recipe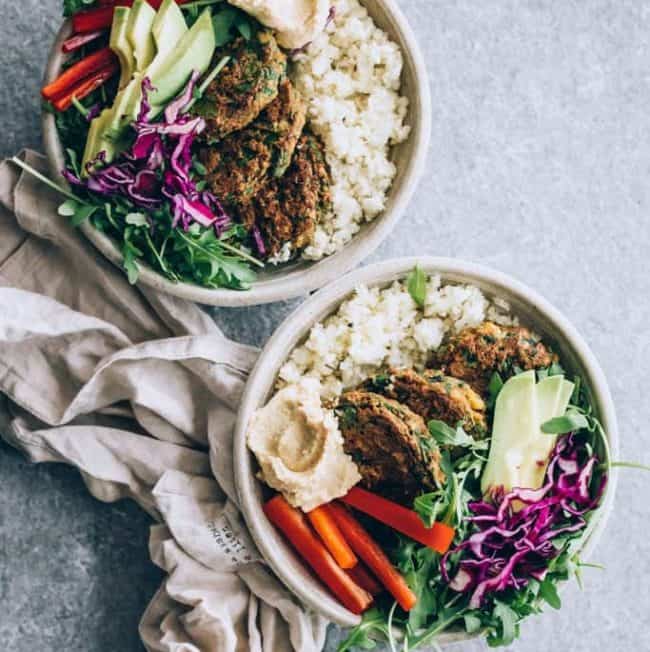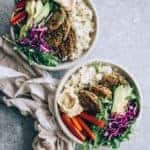 Cauliflower baked ziti is pure comfort food, yet it helps your body in its detoxification process. Isn't that a win-win type of dinner?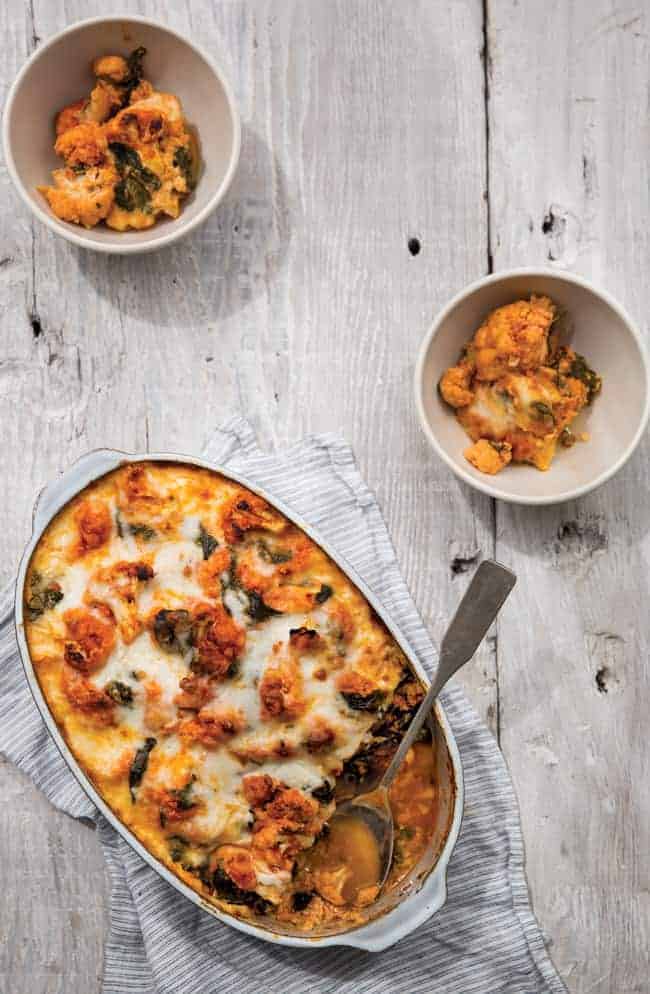 Cauliflower Baked Ziti
Reprinted with permission from No Excuses Detox, copyright © 2017 by Megan Gilmore, published by Ten Speed Press, an imprint of Penguin Random House LLC.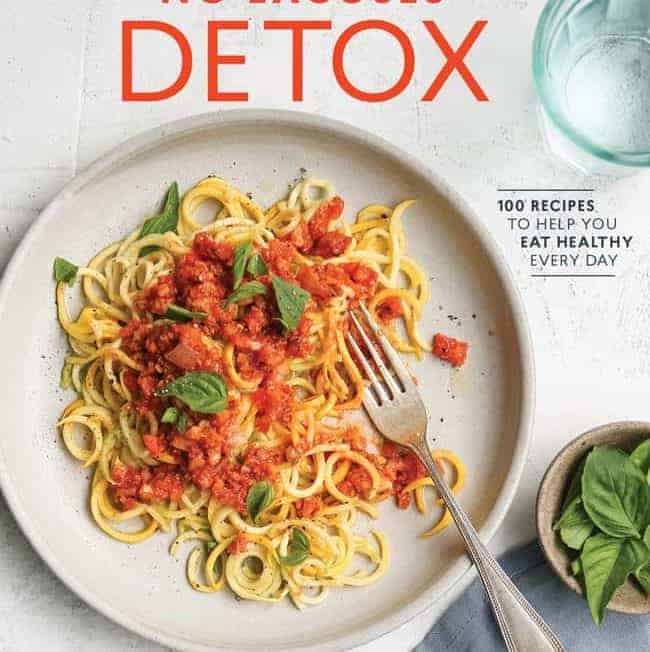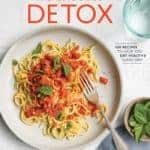 This bowl is brimming with good-for-you ingredients like quinoa, fresh greens, cauliflower, and lots of healthy fats thanks to avocado and cashews.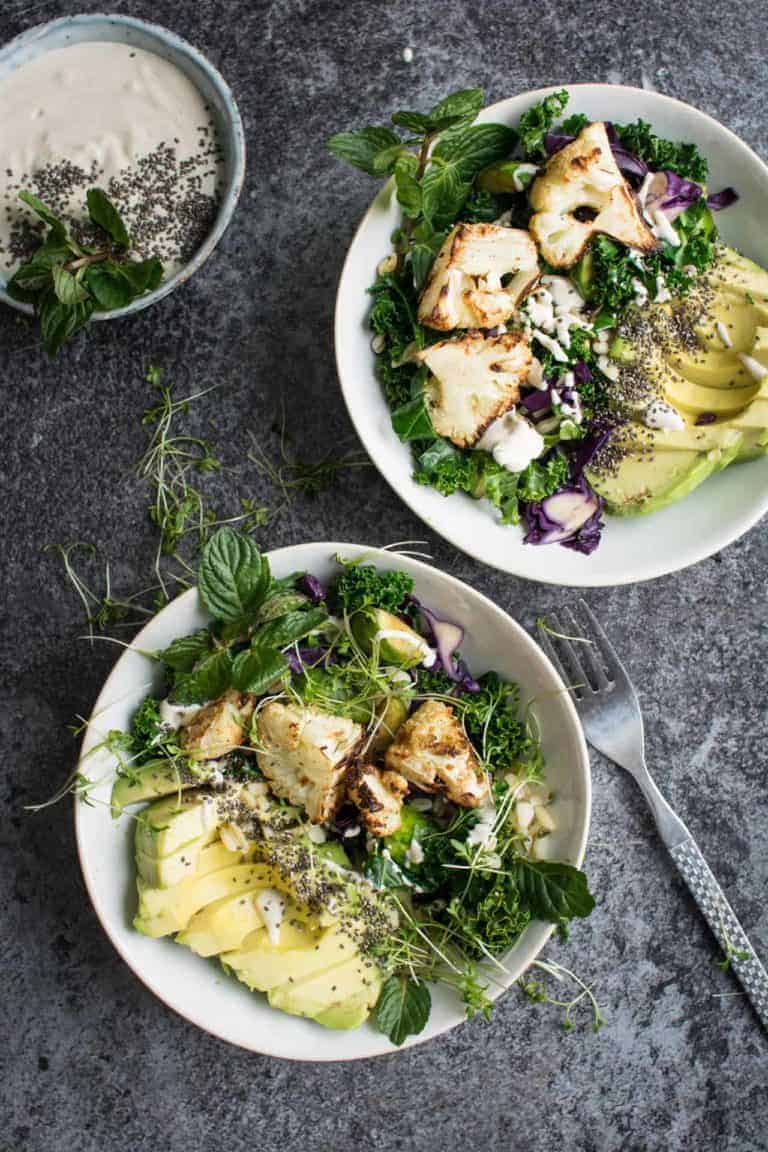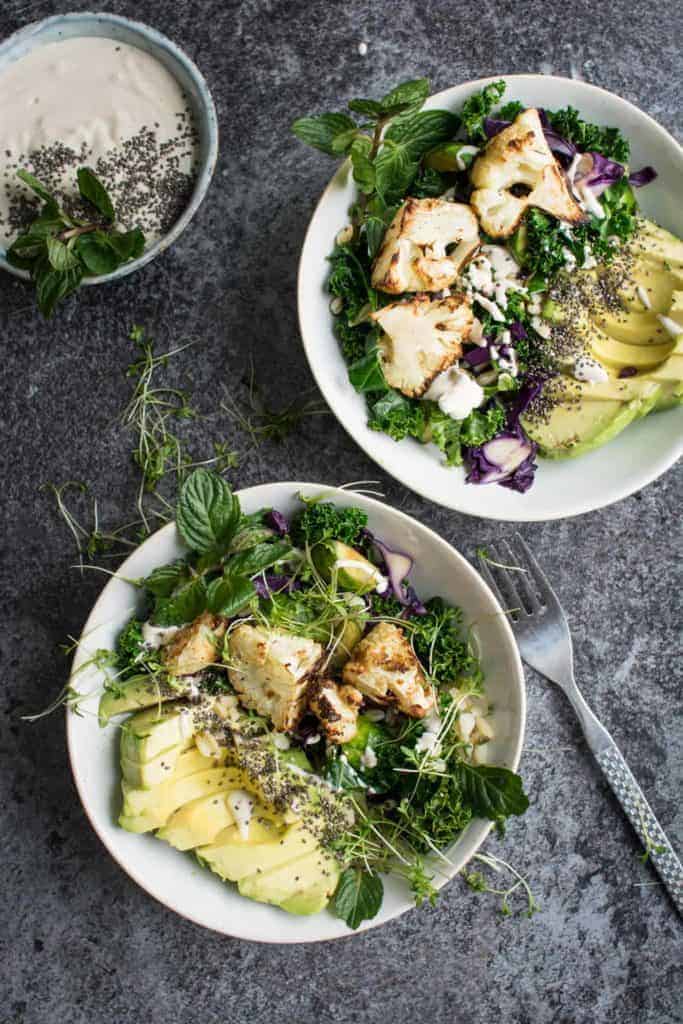 Roasted Cauliflower Detox Bowl with Tahini Sauce
Start off the year with a simple roasted cauliflower detox bowl with a creamy, tahini sauce!
Check out this recipe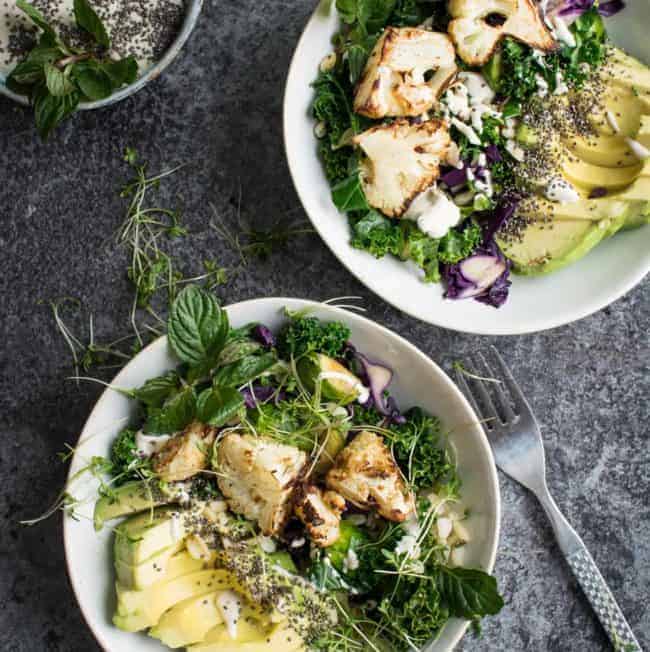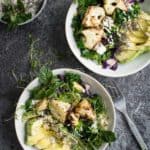 Seaweed is the unsung hero of detox! It's also high in mineral content of iodine, calcium, and iron, all benefiting thyroid function, digestive health, and metabolism.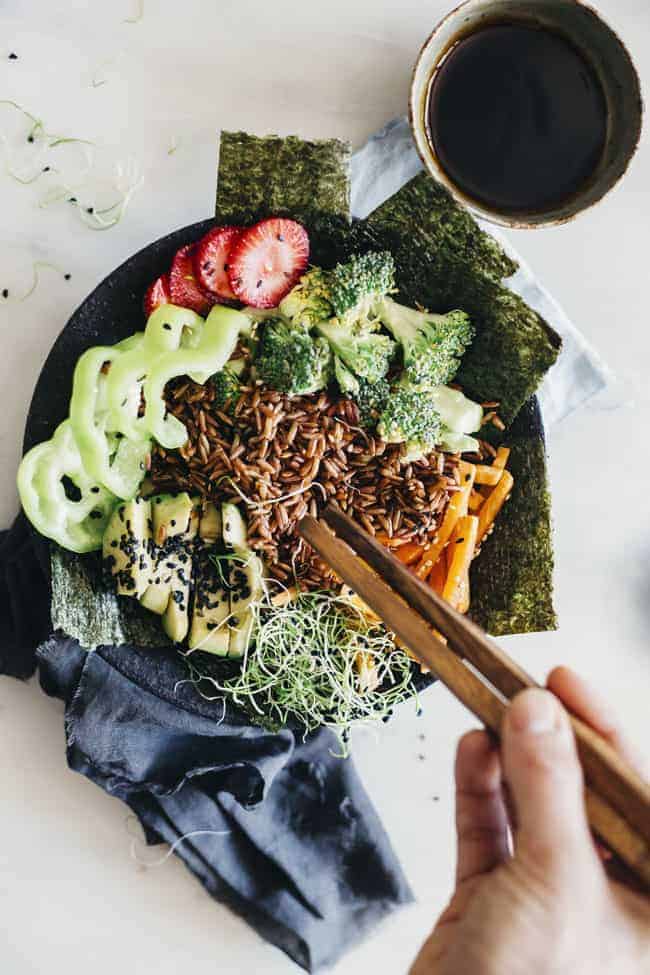 Deconstructed Vegan Sushi Bowl
Fresh, filled with raw veggies and antioxidants from the nori sheets, this meal brings all sushi elements in a nourishing vegan bowl.
Check out this recipe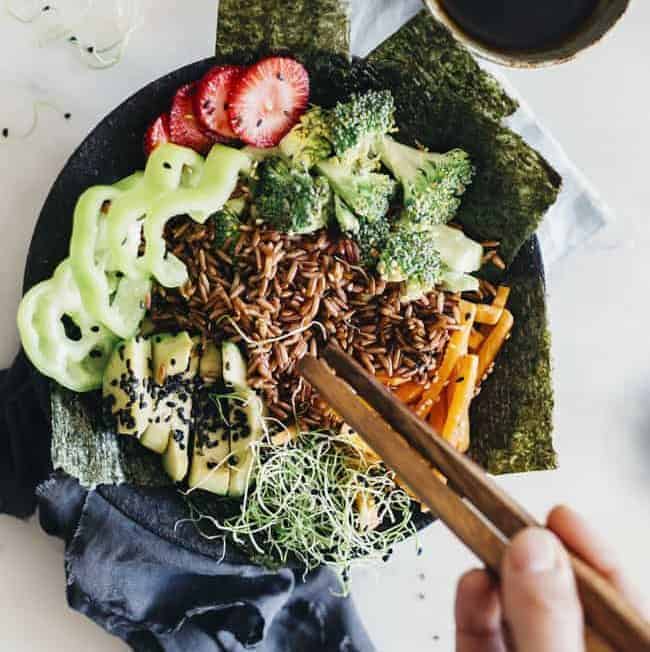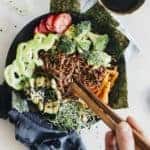 386