If you've been scrolling through Instagram and TikTok you've probably come across the idea of using rice water—yep, the actual water that drains after you soak or boil rice—as the secret to healthy hair. Who knew? Plus, it turns out that using rice water for skin health might have similar benefits.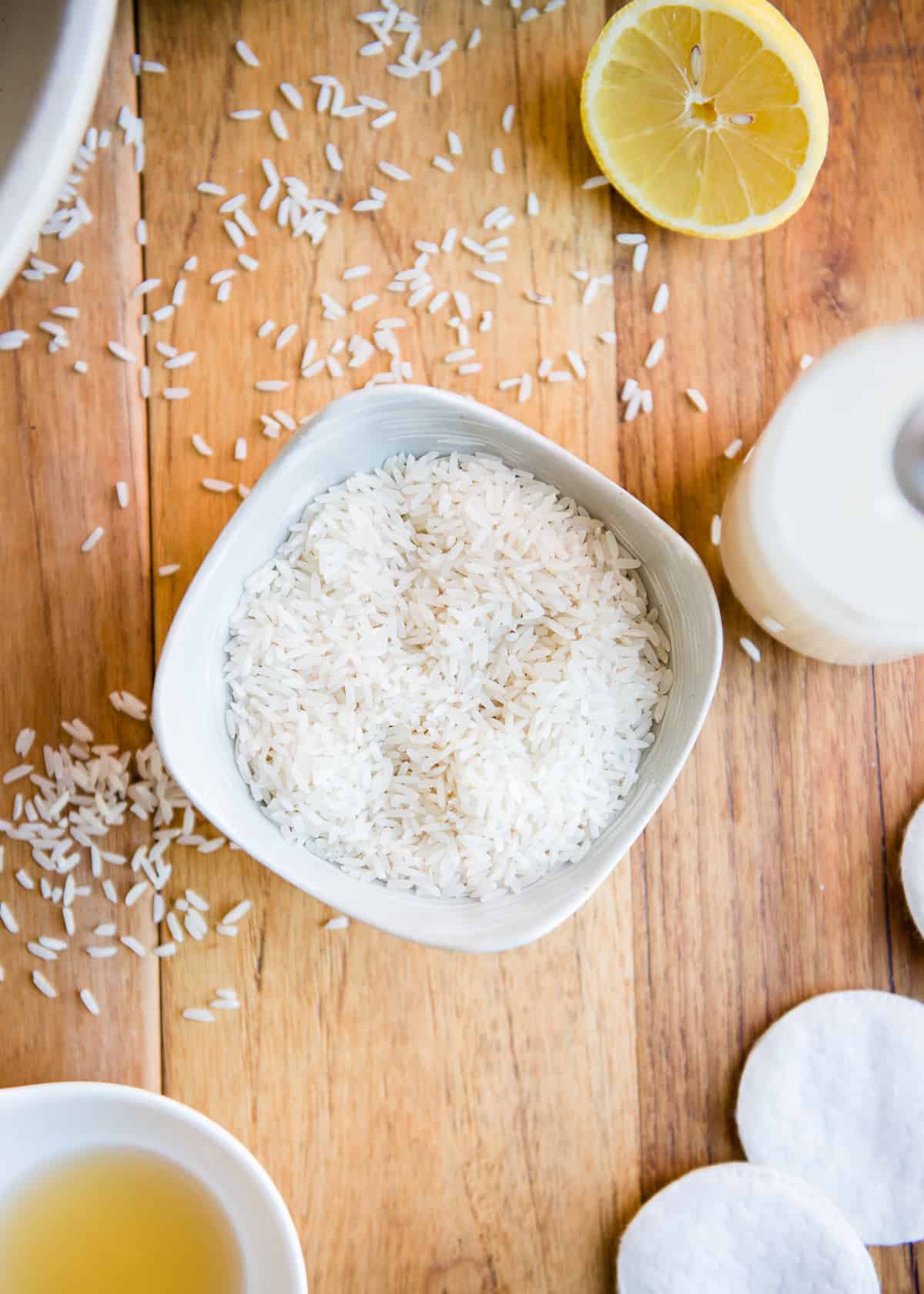 Women have been using rice water in Asian cultures dating back thousands of years. We asked dermatologists to explain the benefits of this simple beauty ingredient and how to use it.
Jump to:
Meet the Experts

Richy Kandasamy, hair colorist and R+Co Collective Member

Marisa Garshick, M.D., a board-certified dermatologist at Medical Dermatology & Cosmetic Surgery (MDCS)

Brendan Camp, M.D., a board-certified dermatologist at MDCS Dermatology
What Is Rice Water?
Rice water is the cloudy, nutrient-rich water leftover after rinsing or soaking rice. To make rice water, rinse uncooked white rice, soak it in water, and strain the resulting liquid.
And believe it or not, putting that rice water on your face isn't as foolish as it sounds. Suitable for most skin types, even sensitive skin, rice water works as a base for various homemade skincare recipes to brighten, soothe, and nourish the skin.
Rice water can offer some pretty impressive benefits—here is a look at some of the best ways you can level up your beauty routine by incorporating something so basic as rice water.
Rice Water Skin Benefits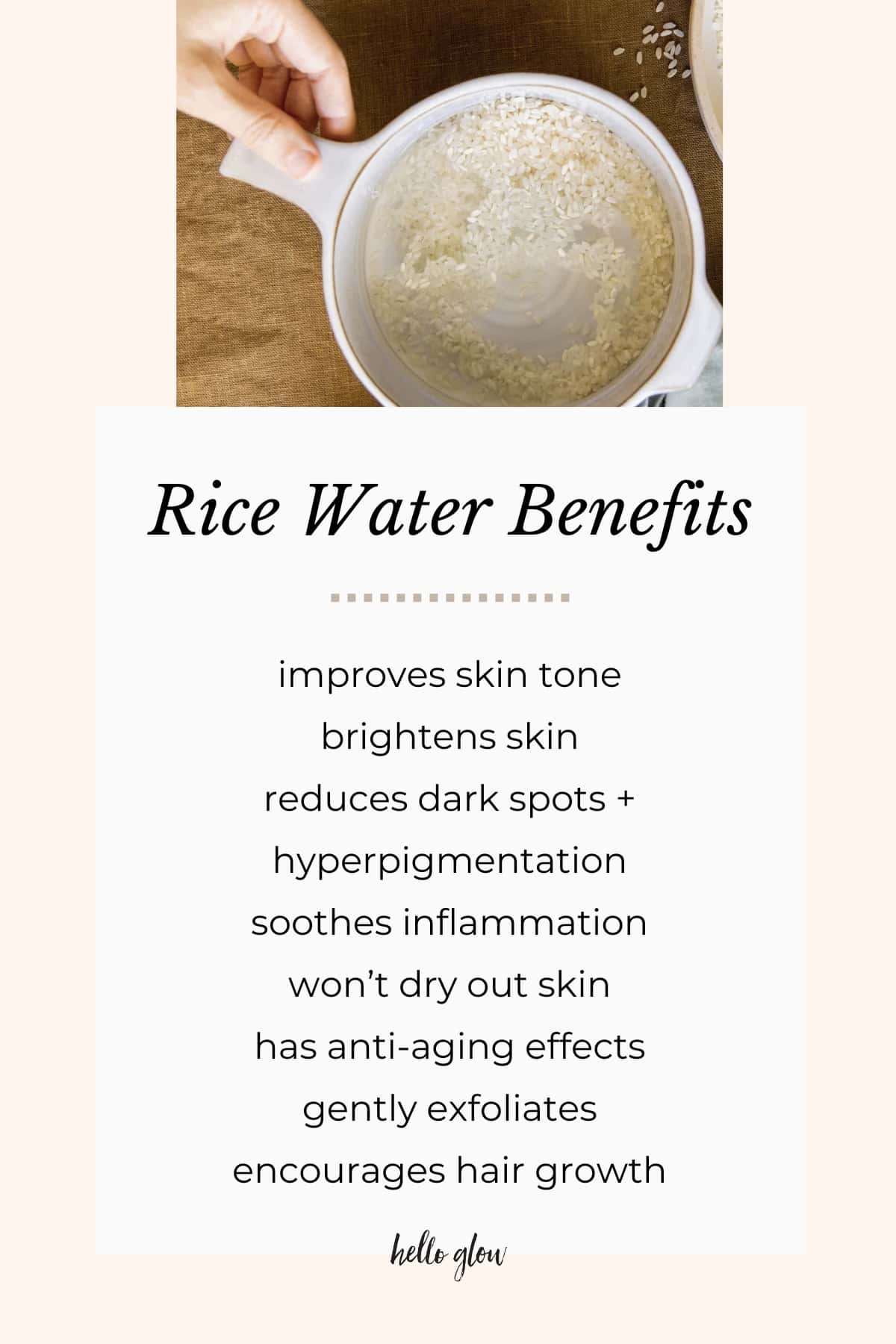 1. Rice water improves skin tone
"Rice water is thought to contain some essential antioxidants, minerals, and vitamins and has often been incorporated into Asian beauty routines with success in toning the skin and improving the appearance of fine lines, wrinkles, and brown spots," explains Marisa Garshick, M.D., a board-certified dermatologist at Medical Dermatology & Cosmetic Surgery (MDCS) in New York.
Use it in: Face toner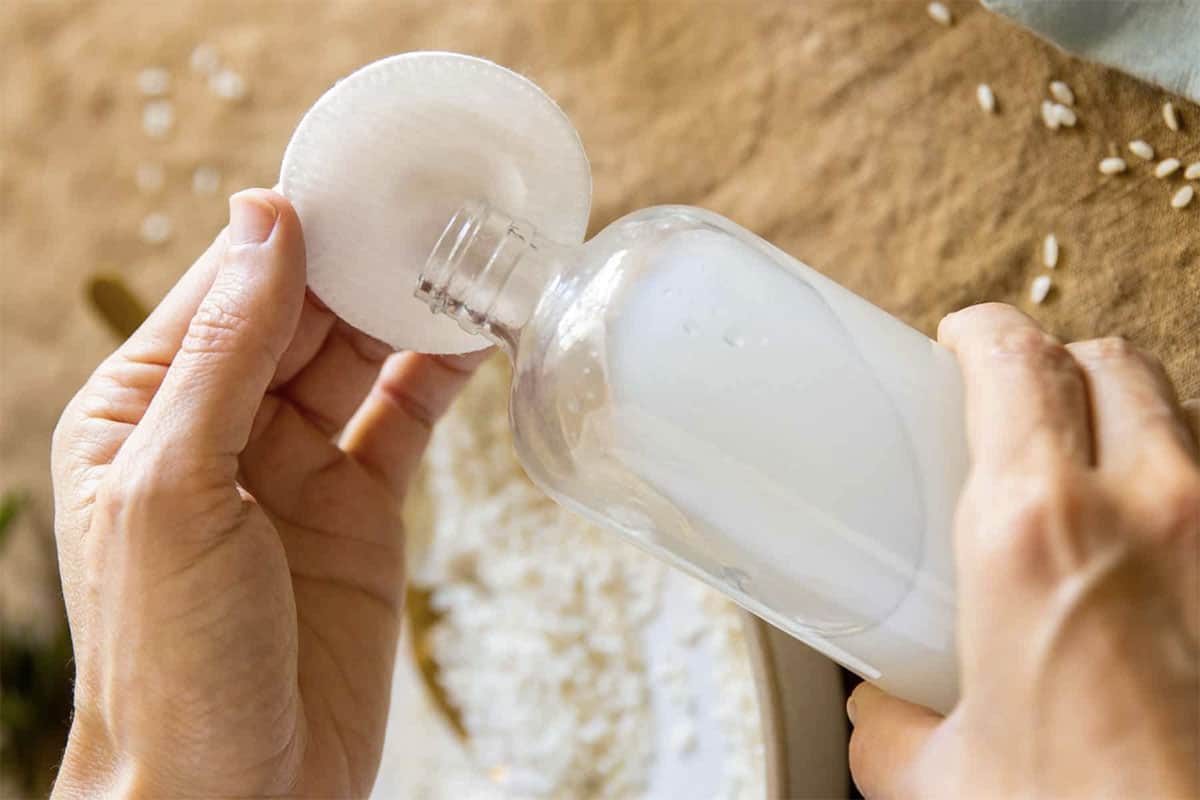 Sweep a rice water toner solution over your face twice a day as you would with a store-bought toner. The rice water will help cleanse your skin of impurities and brighten and even out your skin tone.
Use it in: Face scrub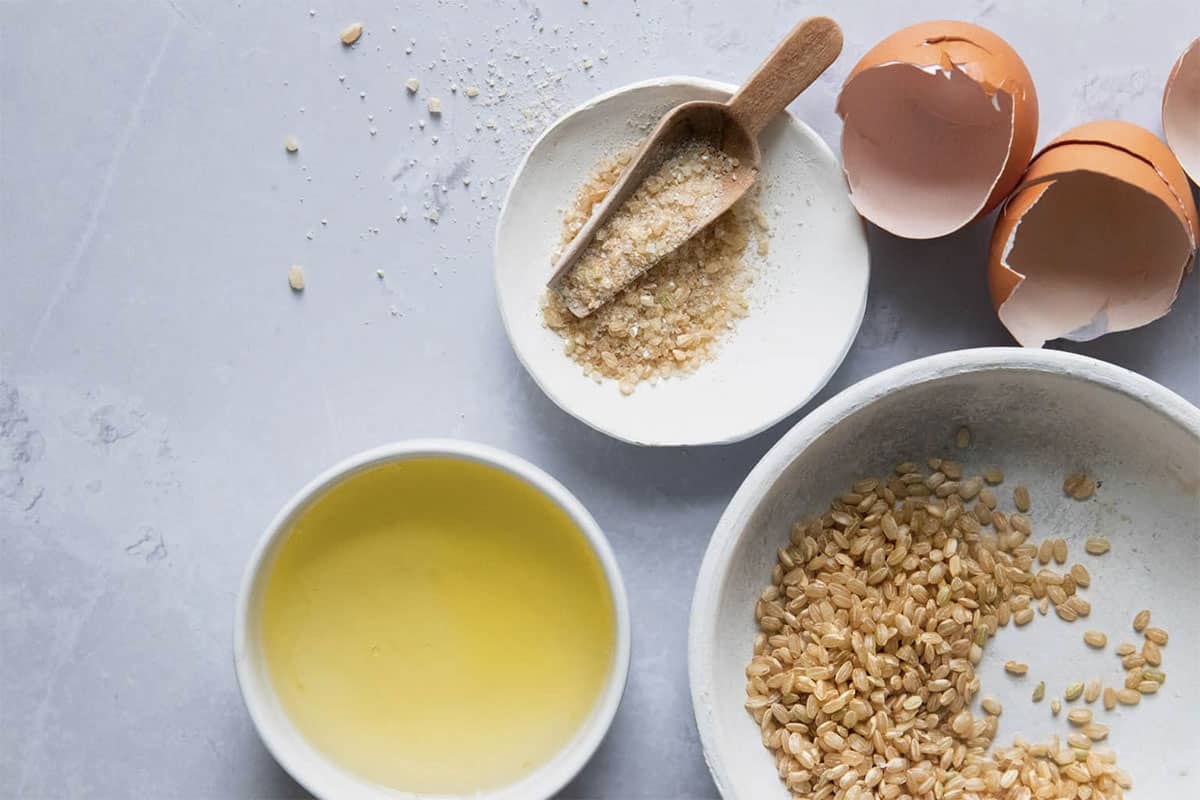 This rice face scrub is great for buffing away dead skin and adding some glow. If you have time, you can leave the scrub on your face as a quick mask (for 5 minutes or so) to help your skin make the most of the application of rice water and rice flour.
Combine ¼ cup brown rice flower and 1-2 tablespoons of rice water to form a paste. Massage a small handful of rice gently into the skin, avoiding the eye area. Let sit for 1–2 minutes, then rinse with warm water.
2. Rice water brightens skin
Rice water has also been used to brighten skin. "The ingredients in rice water may affect the enzymatic pathways involved in pigment production," says Brendan Camp, M.D., a Manhattan-based dermatologist at MDCS Dermatology. "Rice water may help address the appearance of healed blemishes."
Use it in: Bath soaks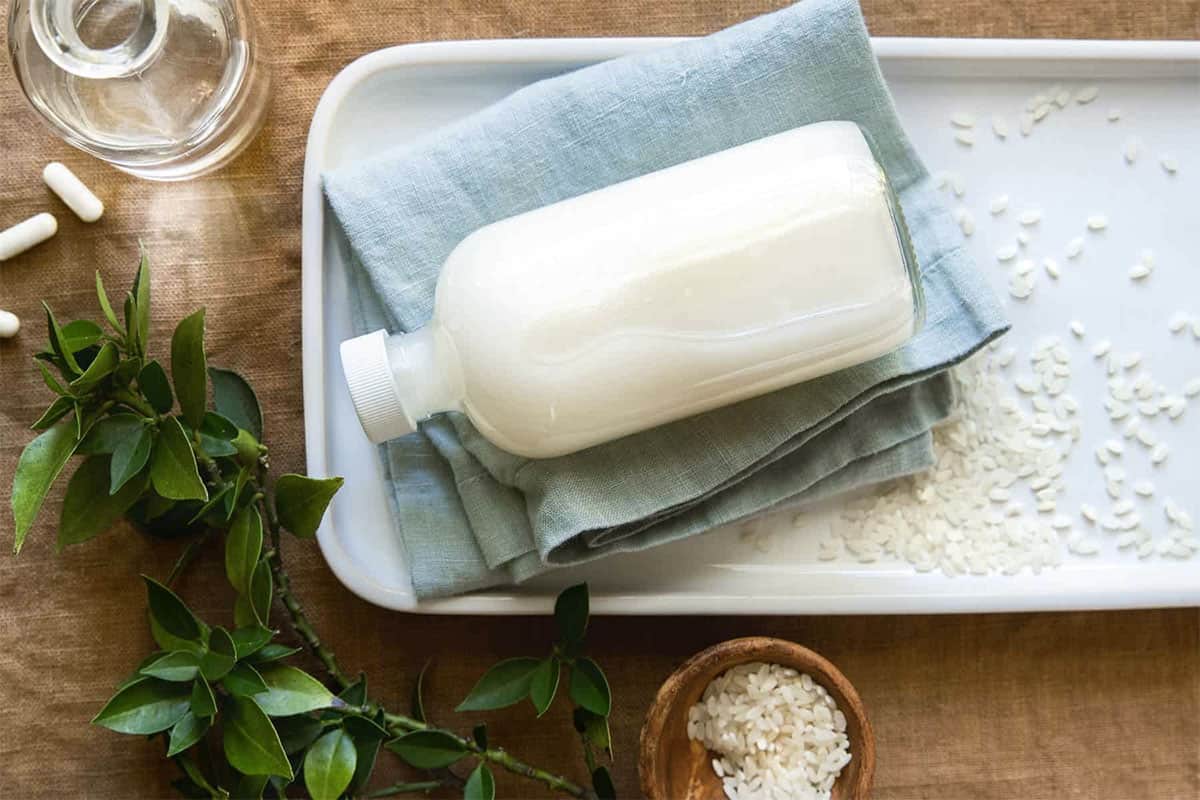 Add 1-2 cups of rice water to your bathwater for an overall skin lightening effect. Soak in the bath for about 15-20 minutes to soak up its skin benefits.
Use it in: Lightening lip scrub
Create a lip scrub by mixing rice water with sugar. Gently rub it onto your lips to remove dead skin and reveal smoother, brighter lips.
3. Rice water reduces dark spots + hyperpigmentation
Hyperpigmentation, the pesky skin discoloration that's increasingly common with age and hormonal disruptions such as changing birth control or giving birth, might be improved with rice water. According to Dr. Garschick, it is thought that rice bran can inhibit tyrosinase, which helps with dark spots, while its antioxidants will work to heal the changes due to sun damage, leading to a brighter complexion overall.
Use it in: Acne spot treatment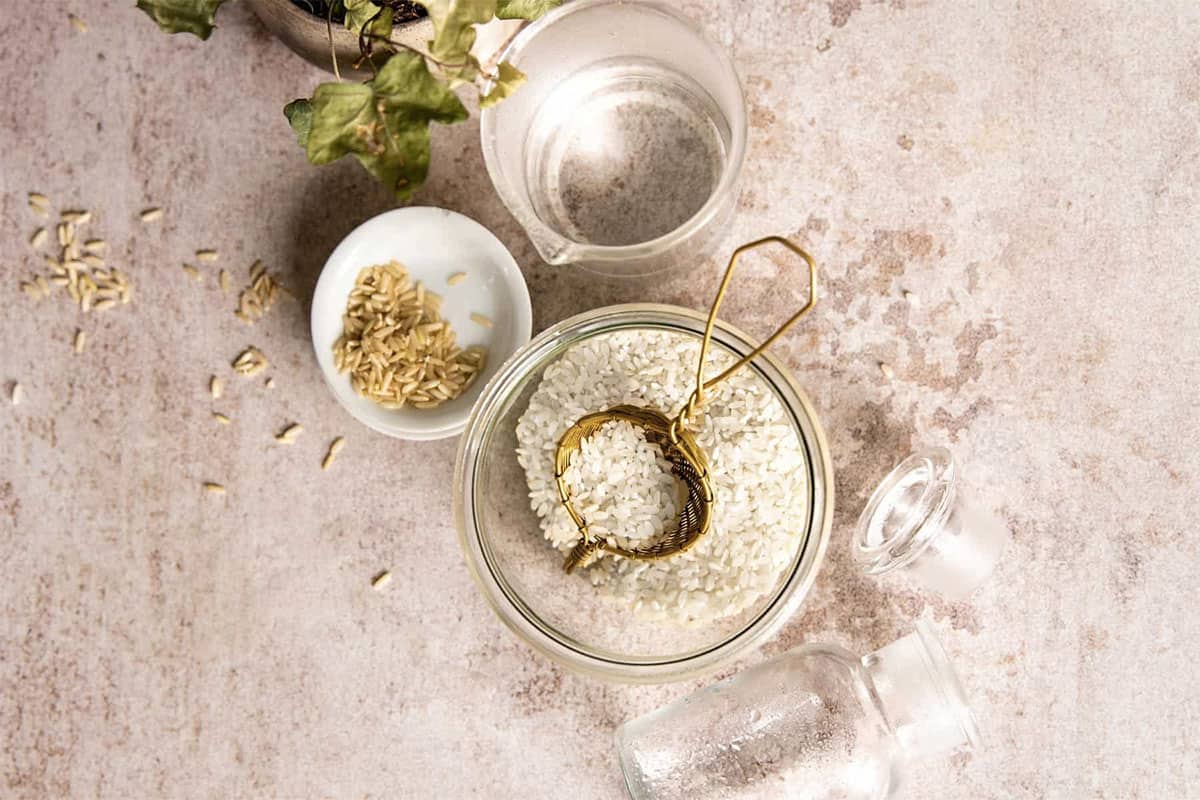 Dip a cotton swab into rice water and apply it directly to dark spots or blemishes to help fade their appearance over time.
Use it in: Hand soak or mask
Soak your hands in 2 cups of rice water for 15 minutes. Use the soak by dipping your hands in the bowl and rubbing in small circular motions all over the backs of your hands.
Use light pressure for 1-2 minutes and then allow to soak for several more minutes before rinsing with warm water. Pat dry and follow with a nourishing moisturizer.
You can also soak your feet in rice water to help lighten darkened areas and soften the skin on your feet.
4. Rice water soothes inflammation
If you have dry patches on your skin caused by a condition like eczema, using rice water on your skin could help alleviate the inflammation and the itch, according to Joanna Vargas, celebrity facialist and founder of Joanna Vargas Salons and Skin Care and author of Glow From Within. If you do decide to use rice water to help alleviate these skin conditions, she suggests using it once a week at most and not daily to reduce irritation.
Use it in: Skin-soothing face mask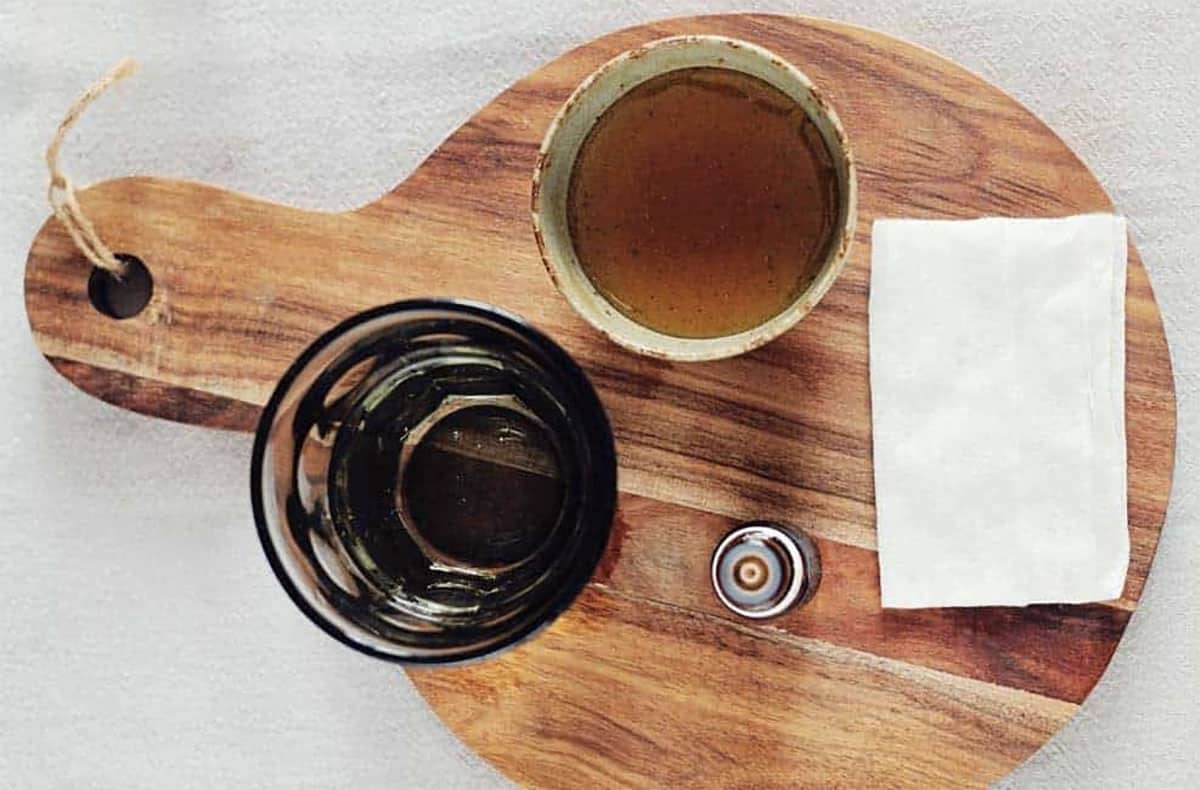 "Use cotton rounds or cotton squares to compress the rice water on the face like a sheet mask," instructs Vargas. "Leave it on for 20 minutes and then rinse and just apply your normal skincare products."
Use it in: Dark circle eye compress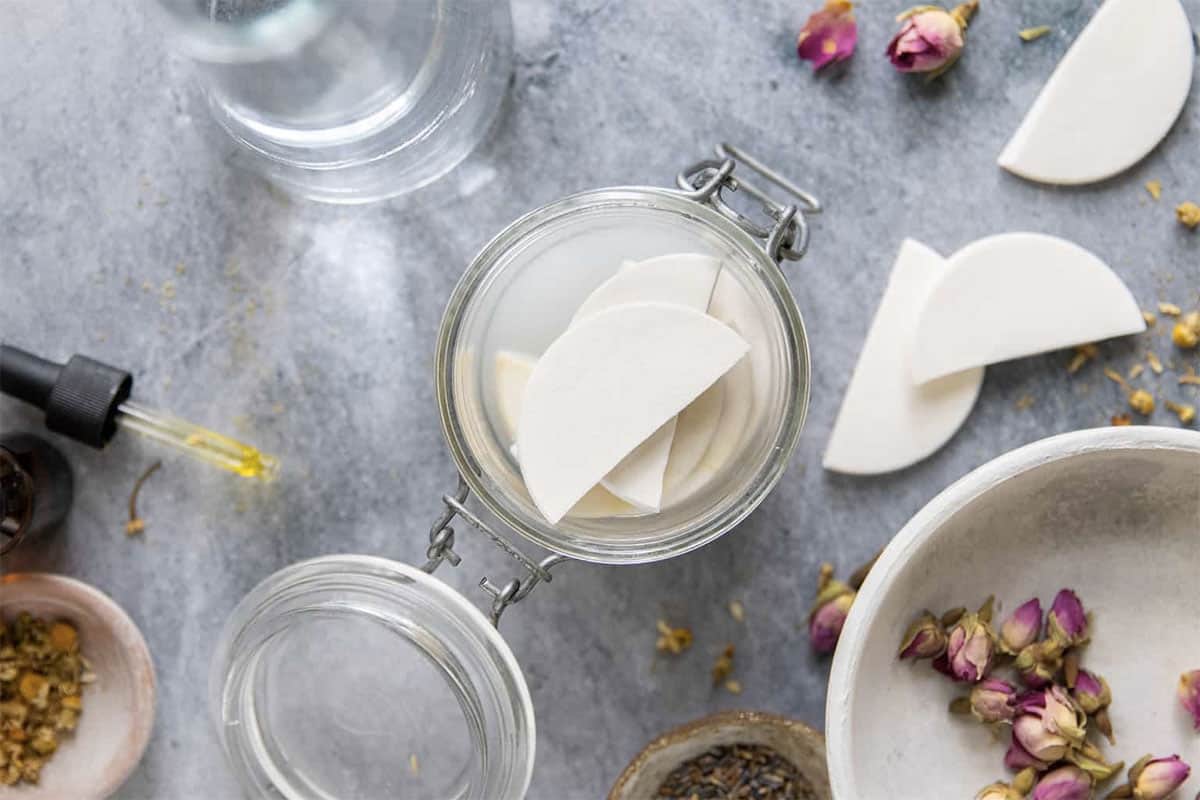 Warm 1 cup of rice water and saturate a washcloth with the solution. Place it over your eyes for 5 minutes and then remove. Pat dry and see improvements in inflammation and puffiness.
Or soak cotton pads in rice water and place them over your closed eyes for a soothing and brightening eye treatment.
5. Rice water won't dry out your skin
Since there aren't any foaming ingredients to irritate or dry out skin, rice water toners and cleansers are perfect for more mature skin (or anyone that needs more serious hydration in their routine).
Use it in: Milk face wash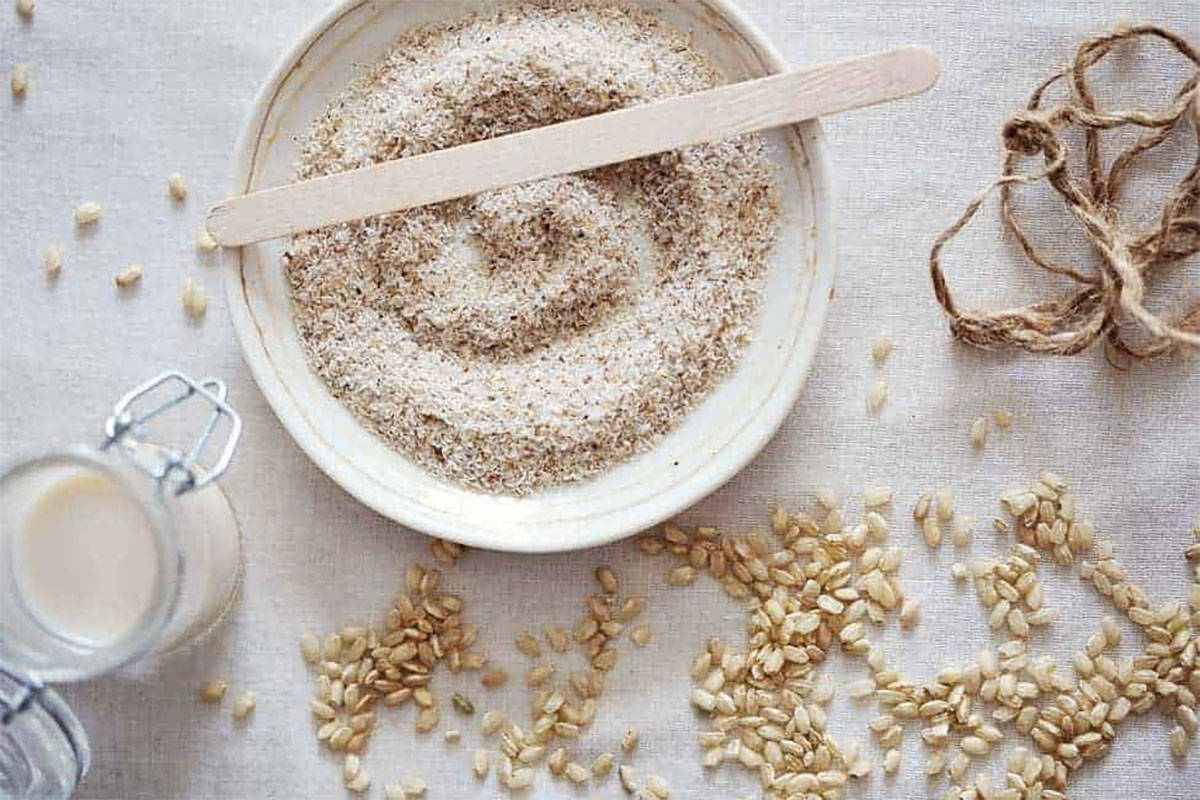 Mix up a rice milk face wash with milk with one tablespoon each of rosewater and honey and finish with 5 drops of calming essential oil, such as lavender or chamomile. Apply to neck and face and rinse after a few minutes.
Use it in: Face mist
Pour rice water into a spray bottle and use it as a refreshing face mist for all day hydration. "The spray can be used to provide a medicinal dose of moisture throughout the day as needed," explains Dr. Camp.
6. Rice water has anti-aging effects
Recent research has uncovered three specific compounds contained in rice grains that were shown to inhibit aging [source]. Studies have found that rice water has antioxidant abilities, protecting skin from free radicals and slowing down the signs of aging [source]. Pretty impressive, right?!
Use it in: Hydrating face masks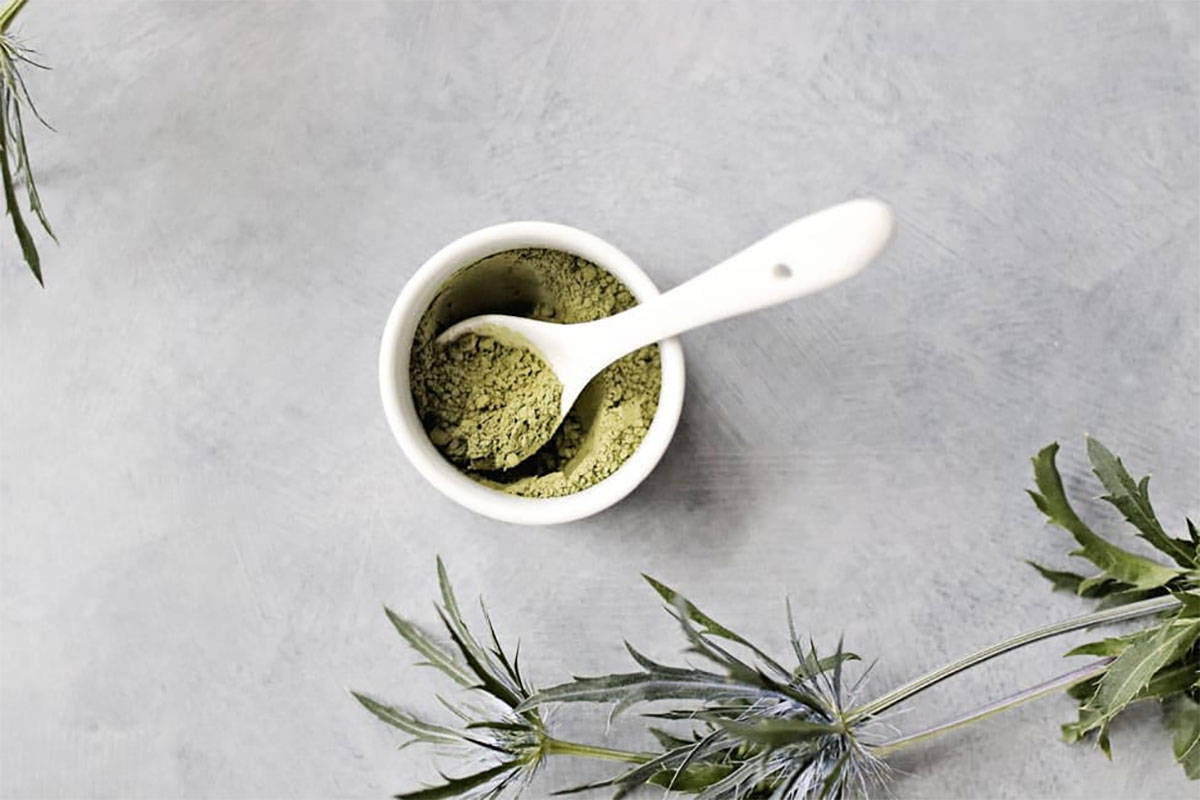 Mix rice water with natural ingredients like matcha, honey, yogurt, or aloe vera gel to create a hydrating face mask. Apply it to your face, leave it on for 15-20 minutes, and then rinse off for a brighter complexion.
Use it in: Rice water ice cubes
If you have excess rice water, freeze it instead of letting it go to waste. Ices cubes are one of the most multi-tasking beauty tools!
Before using, let the cube sit for 30 seconds or so to soften slightly. Gently rub the cube over your face and neck and let the rice water sit on your face for 5–10 minutes before rinsing.
7. Rice gently exfoliates
The texture of finely ground rice flour is perfect for a gentle body polish that won't over exfoliate and irritate your skin. Plus, brown rice flour has anti-inflammatory benefits that help treat sensitive skin.
Use it in: Body scrub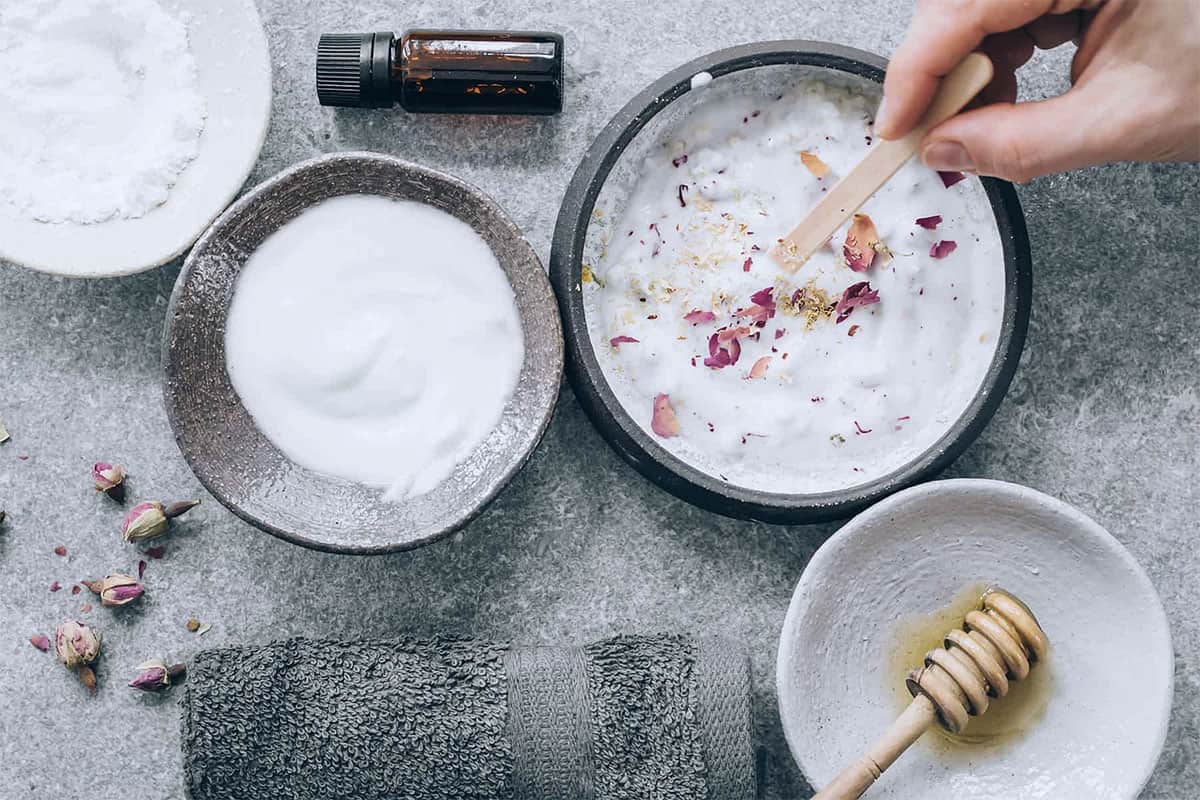 Create a gentle exfoliating scrub by mixing rice water with finely ground rice flour. Gently massage it onto your face to remove dead skin cells and reveal a brighter complexion.
Rough skin? Buff off flakiness with a spice scrub:
4 tablespoon ginger powder
¼ cup yogurt
2 cups rice flour
Combine all the ingredients in a bowl or jar. Apply to the affected area, then rinse with warm water.
8. Rice water encourages hair growth
Because rice contains nutrients, including amino acids, which can strengthen hair from the root and maintain its integrity and luster, Richy Kandasamy, hair colorist and R+Co Collective Member, recommends applying rice water to the scalp can help encourage hair growth.
Adding rice water to your scalp care routine "will help increase hair volume, create shine, strengthen hair [source], repair damage to the cuticle, prevent dandruff, and improve inflammation on the scalp," he explains.
Use it in: Strengthening spray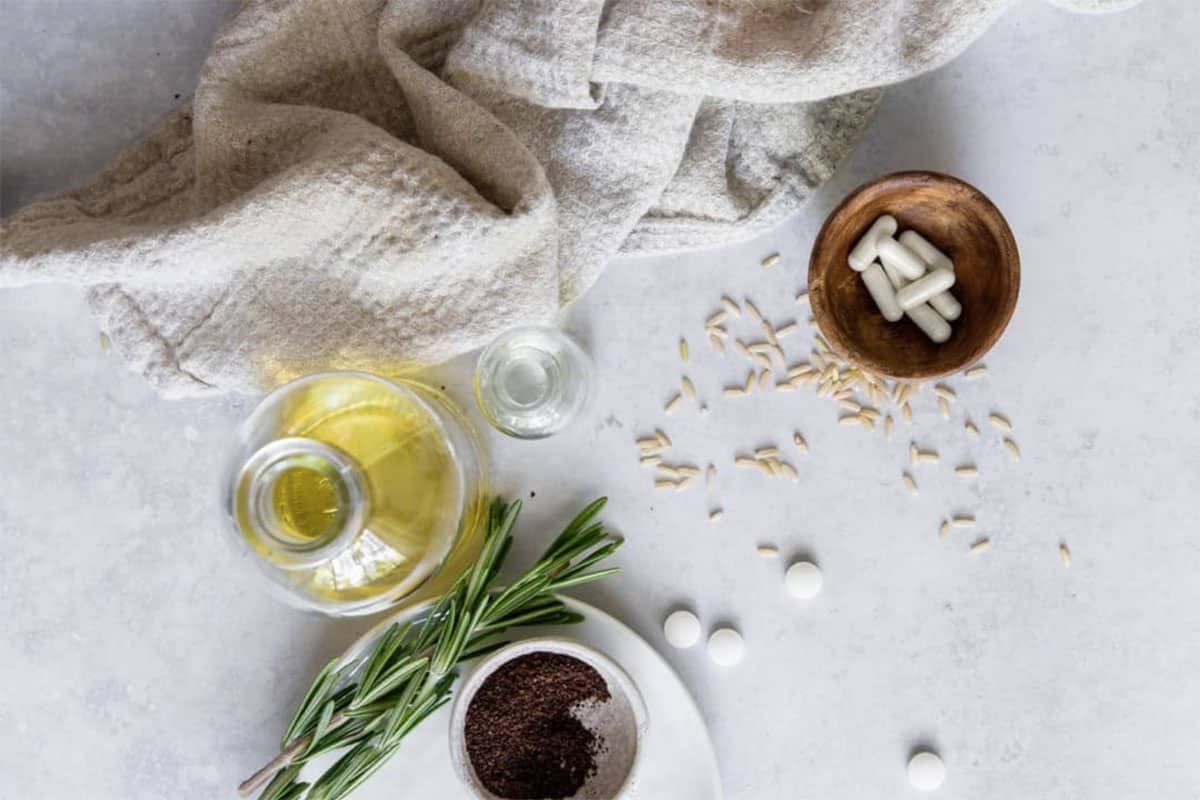 Strengthen straw-like strands with rice water, caffeine, rosemary, keratin, and vitamin B5. The combination will mend brittle hair, reducing breakage and nourishing the scalp.
Use it in: Scalp rinse
Add apple cider vinegar and aloe vera to make a rice water hair rinse and place into a squeeze bottle for easy use in the shower. Shampoo before applying rice water to your hair, and let sit like a mask for 15-20 minutes. Rinse and condition as needed.
How To Make Rice Water for Skin Care
Here is a step-by-step guide to making and using rice water for brighter, healthier skin: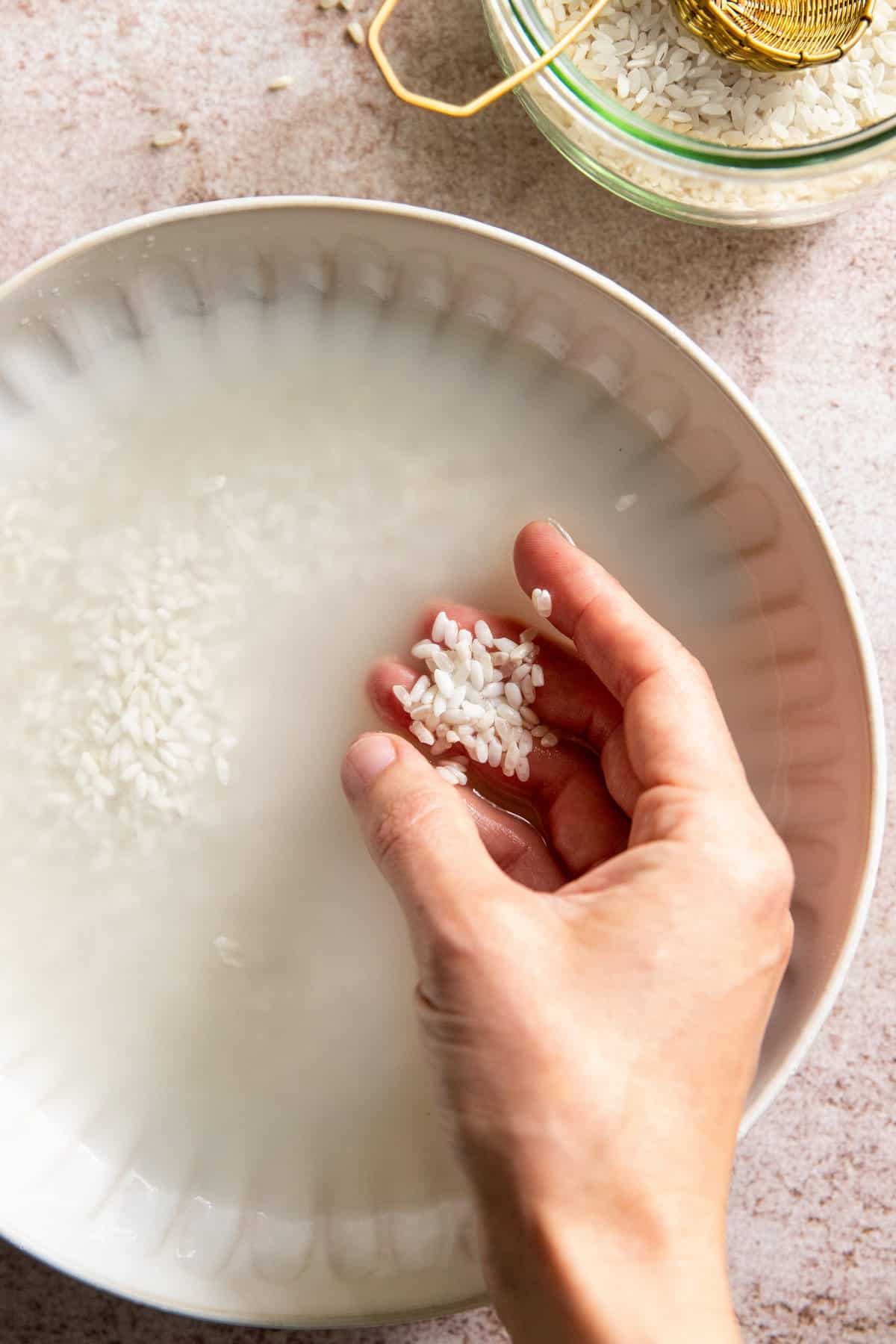 Cook rice: Vargas recommends soaking or boiling rice in a large pot, using double the amount of water it would take to cook the rice.
You don't want the water to completely evaporate like when you cook rice for a meal so keep an eye on the pot. Once it comes to a boil, reduce heat and let it simmer for 5 more minutes, stirring occasionally.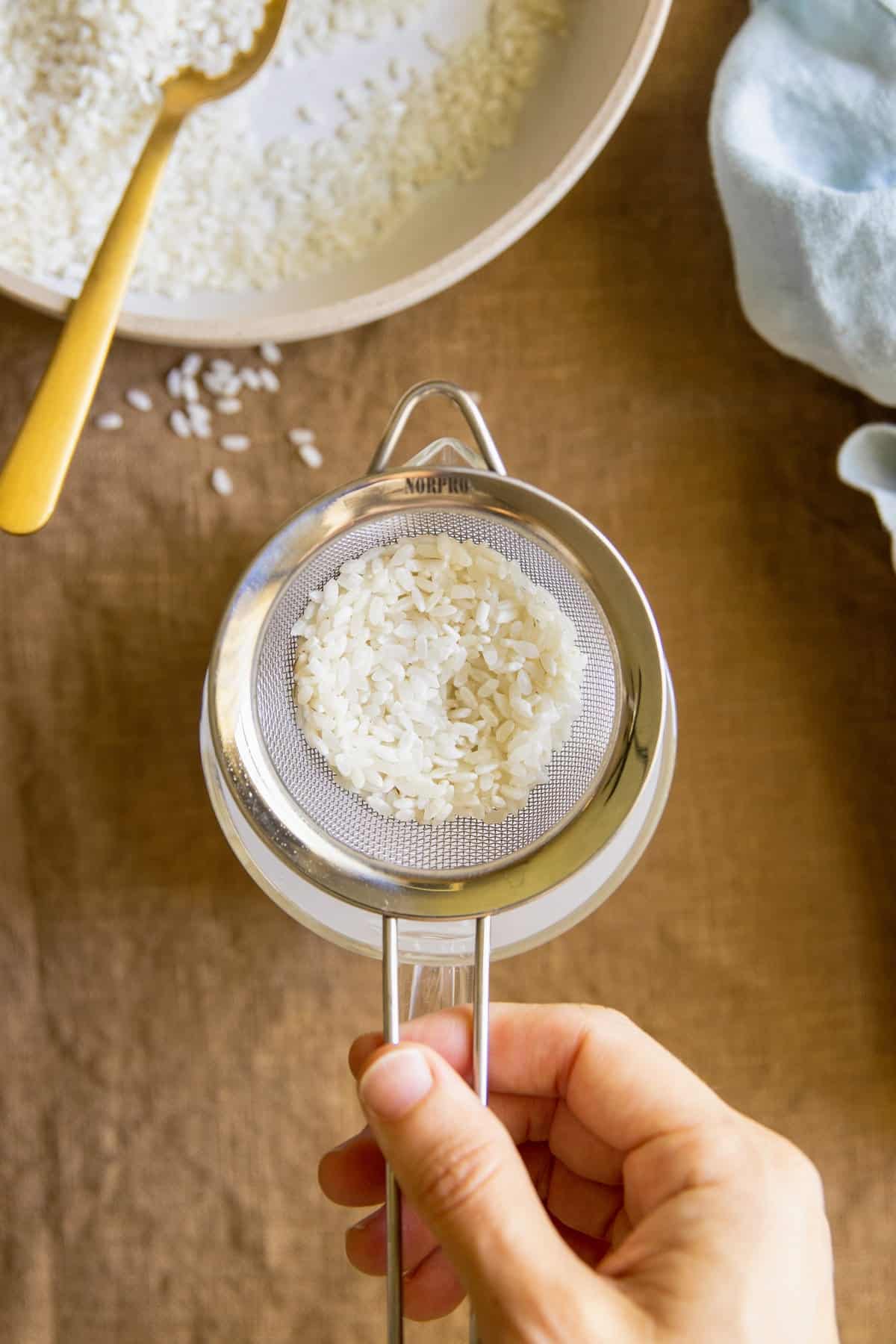 Strain rice: Remove the pot from the stove—the rice mixture should be a bit soupy in consistency now. Strain out the water into a bowl or mug and discard the rice.
Refrigerate: Rice water can be prepared and then stored in a spray bottle and kept refrigerated for a week.
Hint: Whenever integrating a new skincare product into your routine, Dr. Camp points out the importance of testing it on a patch of skin before applying it in the full amount anywhere on your body.
"Do a test spot of the product on the inside of your arm for a few days to see how it reacts," he says. "This is especially important for those with more sensitive skin."
FAQ
What is rice water, and why is it used in skincare?
Rice water is the cloudy, nutrient-rich water leftover after rinsing or soaking rice. It's used in skincare for its potential to brighten, soothe, and nourish the skin. It can help improve skin texture, reduce inflammation, and even out skin tone.
How long does rice water last?
Because it contains water, it has a pretty short shelf-life. Store any leftover rice water in the refrigerator and use it within 7-10 days.
Can I use rice water to lighten dark spots or pigmentation?
Rice water contains compounds that may help fade dark spots and even out skin tone over time. Regular use can contribute to a brighter complexion.
Can rice water be used in face masks and cleansers?
Yes, rice water can be incorporated into DIY face masks, cleansers, and scrubs. It can serve as a gentle exfoliator and soothing base for these products.
How often can I use rice water in my skincare routine?
The frequency of use depends on your skin's sensitivity. For most people, using rice water 2-3 times a week should suffice. Adjust based on your skin's response.
34