When I was in my teens and twenties, my objective when washing my face was strip every last bit of oil from my face. Ah, those were the days.
Now that I'm in my late 30s, I'm more on the add-all-the-oil-to-my-face phase and that's why I'm into using oil cleansers as the first step of my skincare routine. But now I've switched to this DIY Cleansing Balm from Ina De Clercq's recent book, DIY Beauty, and I'm a total convert.
This DIY Cleansing Balm is a copycat recipe inspired by Goop by Juice Beauty's Luminous Melting Cleanser. Which, FYI, is a whopping $90. That's a lot for any budget! So why not make it at home for less?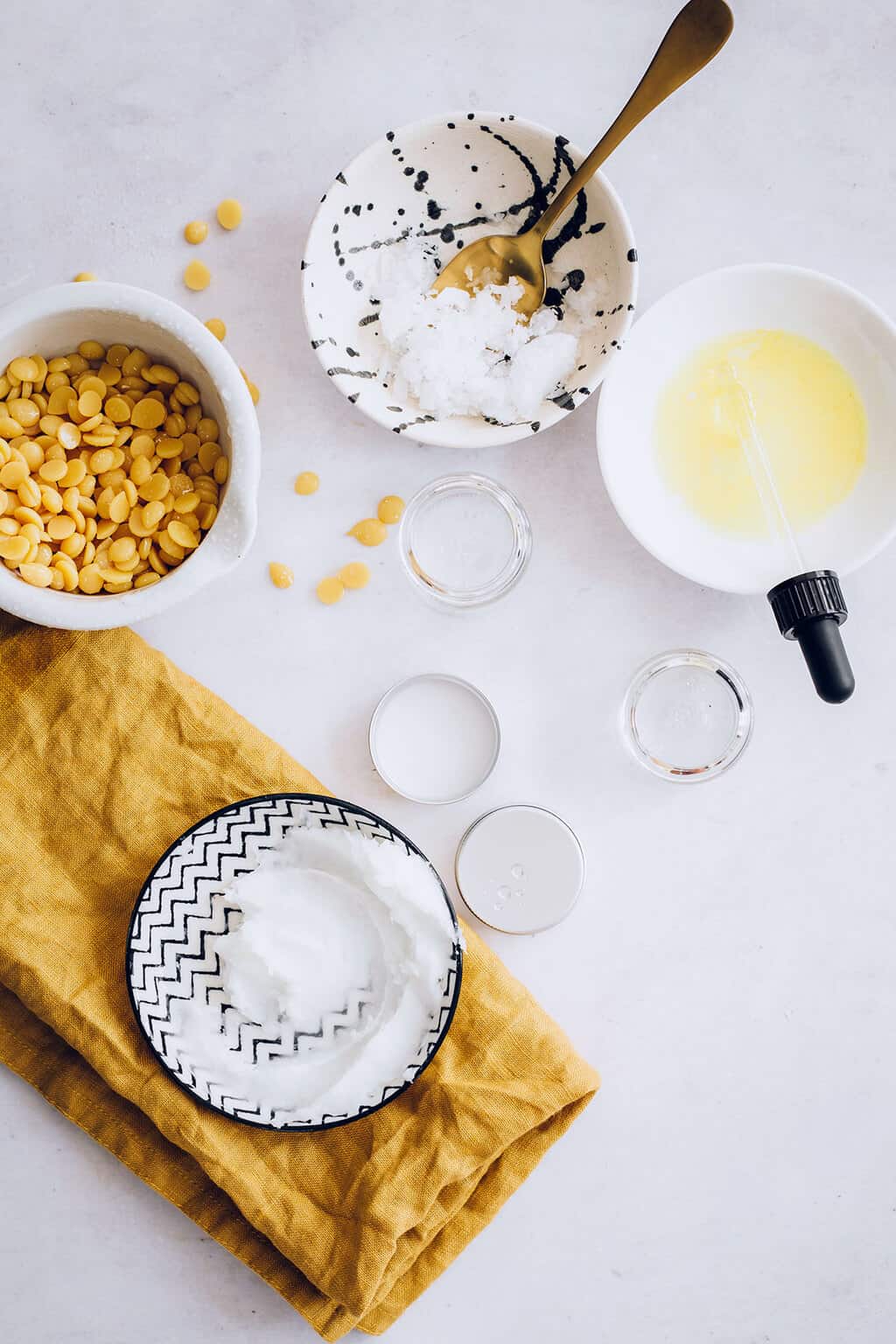 How To Make a Cleansing Balm Makeup Remover
The principle behind a cleansing balm is that like attracts like–the oils in the cleanser help pull out the oils in your skin from makeup and sebum without actually stripping your pores like a more astringent cleanser might do. Science, y'all.
If you're tackling a specific skin issue, you may want to add a few drops of essential oil to the cleansing balm as you make it–lavender to soothe irritation or tea tree oil if you're one of those lucky people who experience dry skin, skin inflammation and breakouts at the same time. (That would be me.) If you are continuing to experience skin irritation, contact your dermatologist for further guidance.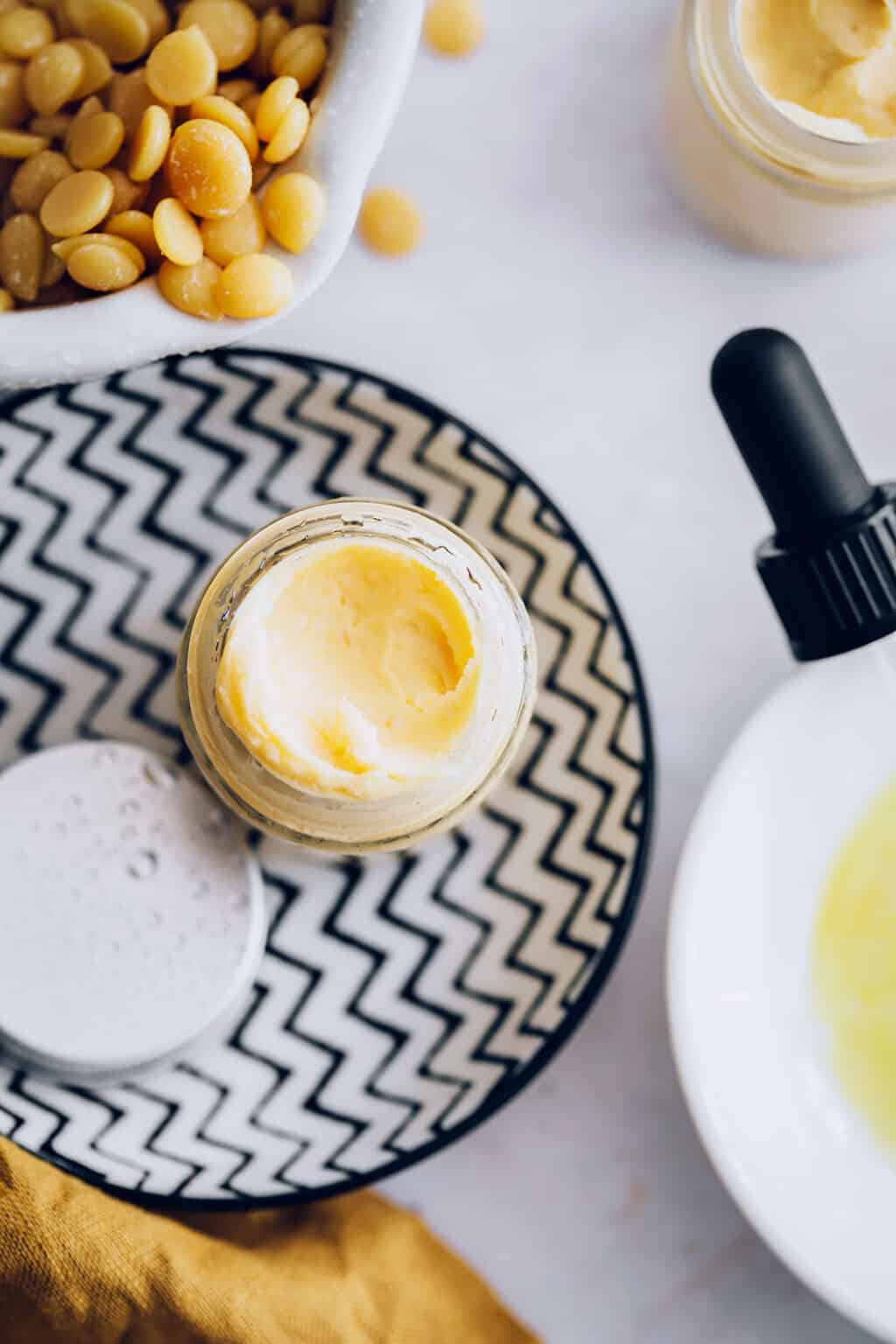 To use your DIY Cleansing Balm, you'll wet your face and then warm up a small amount of balm by rolling it between your palms and then gently massaging it onto your face. You can follow cleansing with toner or do 2-step cleansing and use another mild, non-stripping cleanser afterwards.
For more copycat recipes from favorite beauty brands like Herbivore, Lush, Burt's Bees and more, check out DIY Beauty by Ina De Clercq on Amazon.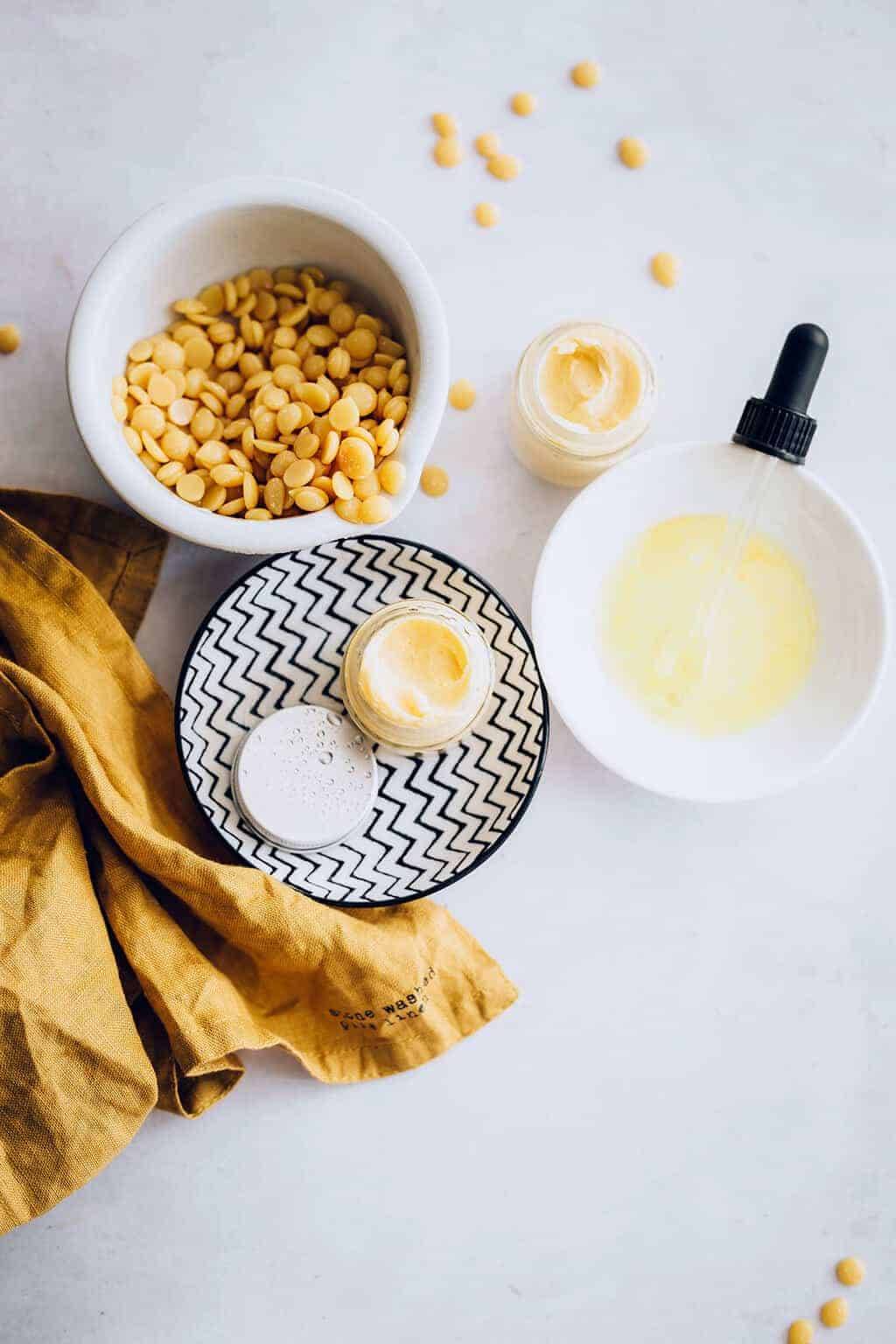 This post was medically reviewed by Dr. Rina Mary Allawh, M.D., a dermatologist who performs adult and pediatric medical dermatology, skin cancer treatment and cosmetic dermatology. Learn more about Hello Glow's medical review board here. As always, this is not personal medical advice and we recommend that you talk with your doctor.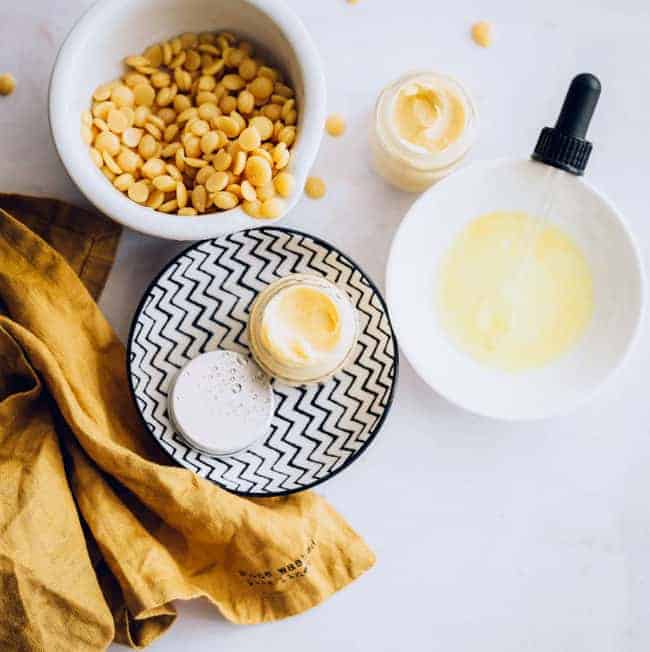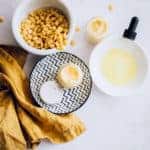 Print
Cleansing Balm
Excerpted from DIY Beauty. Copyright © 2019 Simon and Schuster, Inc. Used by permission of the publisher. All rights reserved.
Equipment
3-ounce airtight container
Instructions
How to Make:
Melt beeswax, shea butter, and coconut oil in a double boiler over medium heat. Stir occasionally until the ingredients have melted.

Take the double boiler off the heat and stir in olive oil.

Pour the melted mixture into the airtight container. Let the balm set 2–3 hours before use. Place covered in the refrigerator to quicken the cooling process.
How to Use:
Dampen your face with warm water. Take a chickpea-sized amount of balm out of the container using a spoon, a spatula, or clean, dry fingers.

Apply the balm to your face and gently massage your face with your fingertips.

You can use this balm to carefully remove eye makeup too. Just make sure you don't get any balm in your eyes.

Use a warm, damp washcloth to wipe away the balm and makeup gunk. Follow with a mild toner or flower water to remove all traces of the cleansing balm.
Notes
Store in a cool, dry place and keep all water out of the container. This balm can keep up to 6 months without the need for refrigeration.
For more copycat recipes from favorite beauty brands like Herbivore, Lush, Burt's Bees and more, check out DIY Beauty by Ina De Clercq on Amazon.
152