Tea tree oil has been praised for it's antibacterial properties in fighting acne. First reported in the 1920's for it's medicinal properties in an Australian survey, this oil "was considered so important for its medicinal uses that Australian soldiers were supplied oil as part of their military kits during World War II." Tea tree oil saw a resurgence in use during the 1970's during the large return to natural choices. The majority of this tree species are native only to Australia but have been introduced to other regions throughout the world. Why is tea tree oil such a popular ingredient in the medicinal and skin care world?
Not only is tea tree oil effective in treating mild to moderate acne, but it isn't as irritating or drying to the skin in comparison with other active acne ingredients such as benzoyl peroxide or salicylic acid. Irritation can occur if the oil is applied neat (concentrated, without dilution), but with a proper carrier oil, tea tree (melaleuca) can be extremely helpful in fighting bacteria often associated with acne. Studies have also shown tea tree oil to be anti fungal, antiseptic, and antibiotic. This natural alternative roll-on is fantastic for spot treatment of the hormonal acne kind or that pimple that likes to show up just before important events!
3 Tea Tree Oil Acne Remedies
Acne Roll On Spot Treatment
Jojoba, hemp seed and grapeseed oils are great carrier oil choices for fighting acne. They are non-greasy, anti-inflammatory, and oil regulating. Using a 5 or 10 ml roll on applicator, fill 3/4 of the way with your choice of carrier oil. Fill the remaining 1/4 with tea tree oil. Mix and roll on the next time you face a break out. Store in a dark location to keep roll on recipe effective.
Tea Tree Acne Fighting Mask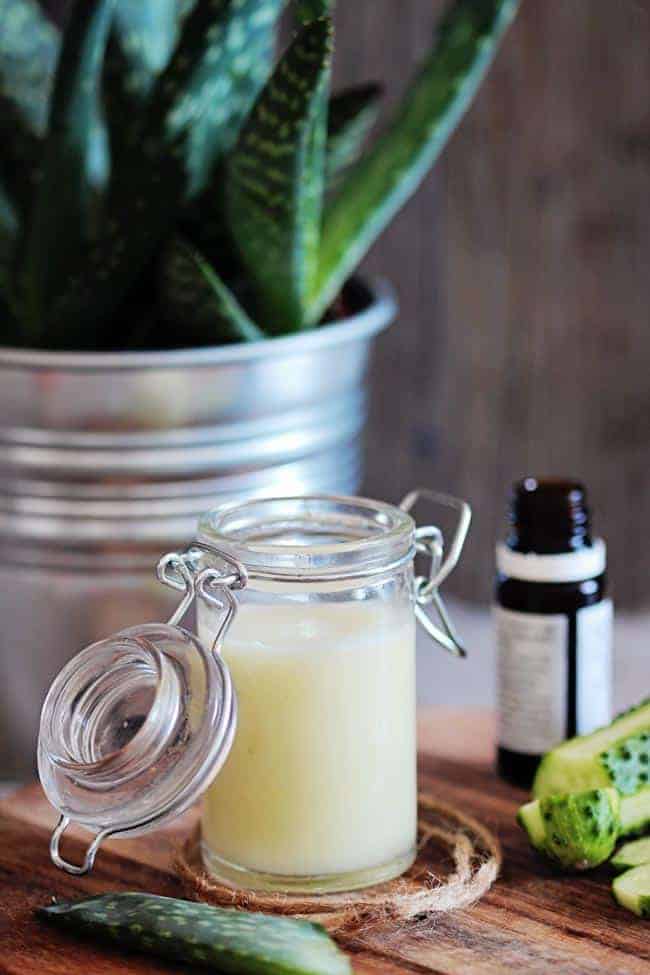 Blend the aloe vera gel, tea tree oil, and cucumber well and apply to face with fingertips or a facial brush. Leave on for 10-15 minutes. The aloe and cucumber will soothe inflamed skin while the cucumber seeds themselves are rich in potassium and vitamin E which help reduce blemishes. The tea tree will fight the infection with it's antiseptic properties. Rinse thoroughly and follow with moisturizer or serum.
Tea Tree Oil Acne Spot Treatment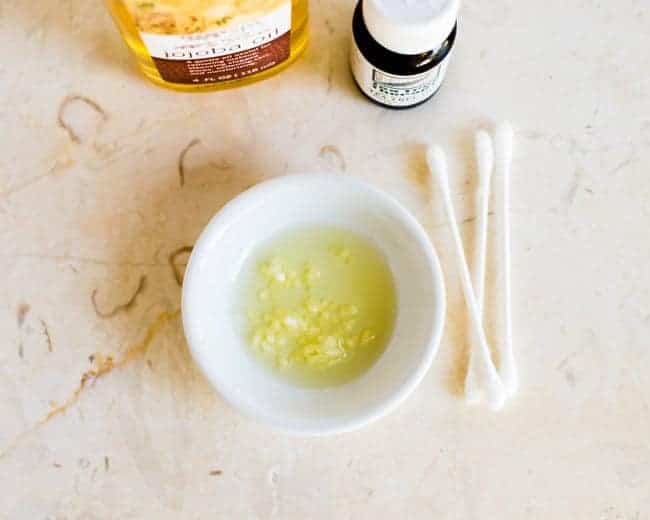 Tea tree oil is one of the most powerful ingredients to fight acne. Its properties are both antibacterial and antiseptic. This easy to make spot treatment is great to leave on overnight. Just apply sparingly with a q tip and you are good to go.
Not in the mood to DIY it? Here are some of our favorite tea tree oil beauty products:


Do you use melaleuca oil regularly in your home? Some add it to their laundry detergent or diffuse it in their homes. You can also find a few drops in the vacuum bag can do wonders to help eliminate odors.
78