Contrary to what all of those skincare products proudly announcing their oil-free status would have you think, the skin LOVES oil! Not only do oils provide wonderful moisture, they're also filled with vitamins and antioxidants to protect and feed the skin from the outside.
And they even help keep pores clear by the principle of "like dissolves like." For this reason, cleansing oil can be used to clean, soften and soothe the skin. Yes, I just said oil can be used to CLEAN the skin!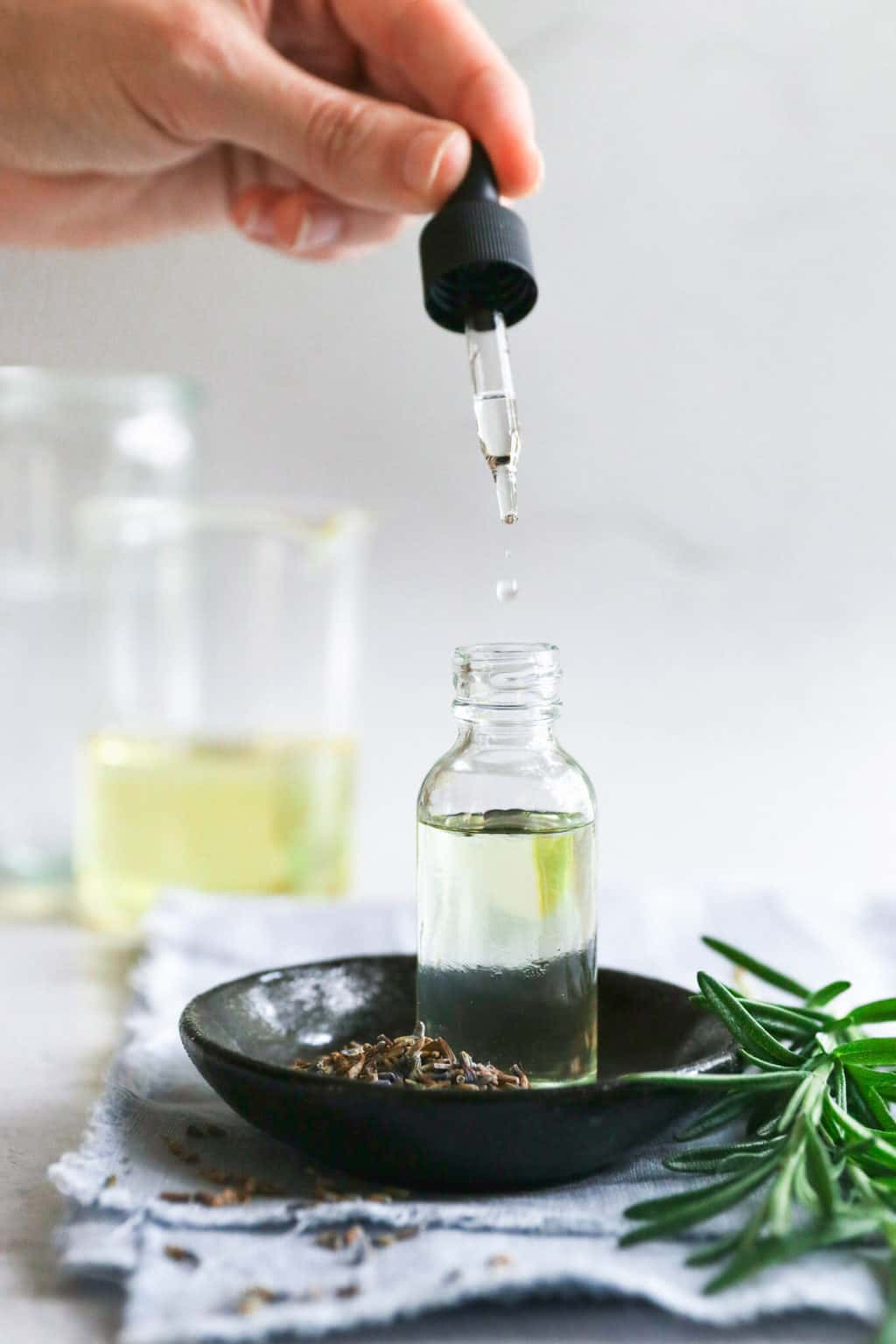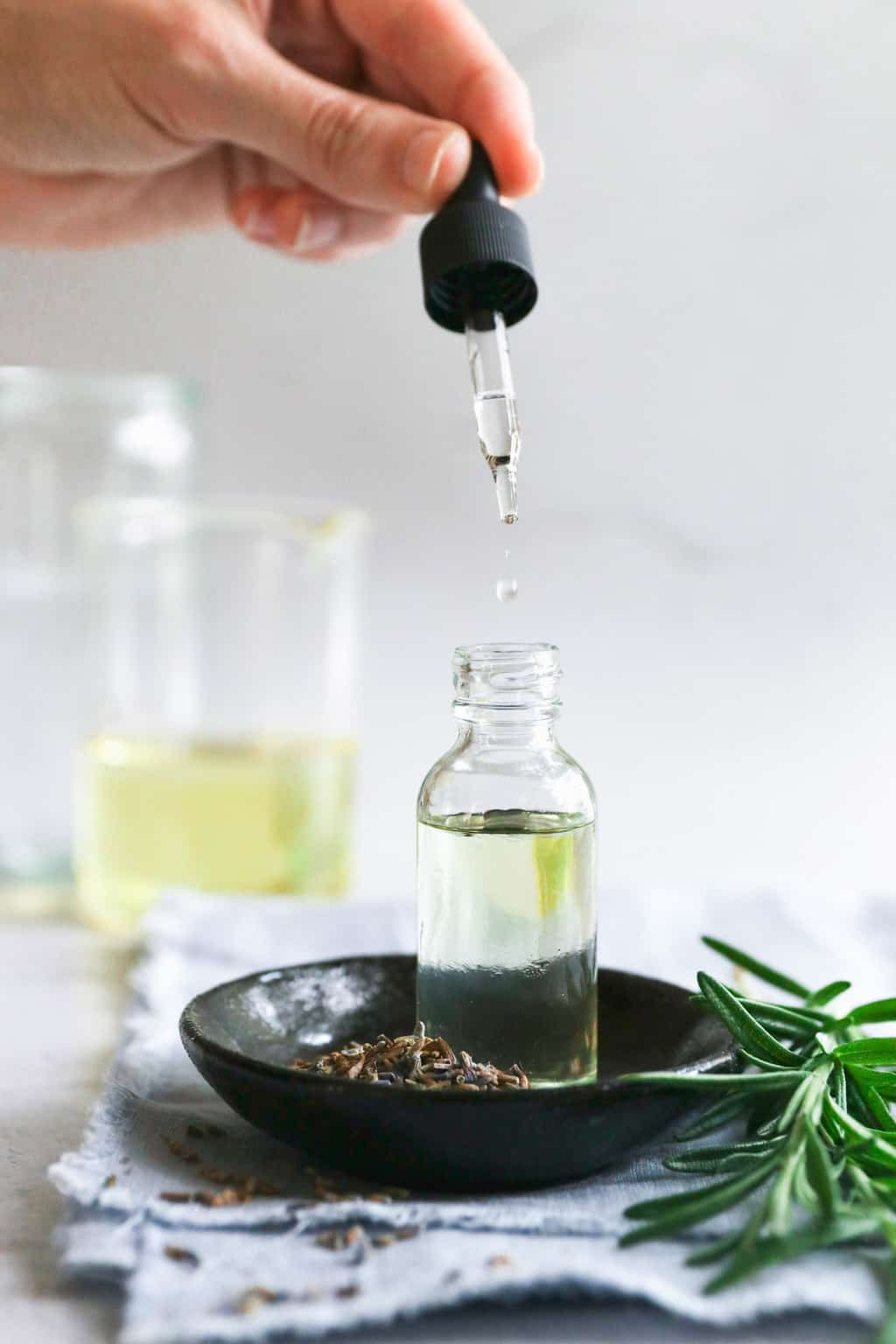 Ways to Use Cleansing Oil
The Oil Cleansing Method is based upon this principal of "like dissolves like," which essentially means that water dissolves water and oil dissolves oil. When it comes to oil cleansing, the oil used to cleanse the skin dissolves the oil on the skin.
Now you may be scratching your head and thinking, "But I have acne. Won't oil just clog my pores even more?"
Well a zit is really just a sticky mess of sebum and dead skin cells and/or dirt. And since like dissolves like (are you tired of hearing me say that yet?), the Oil Cleansing Method can actually help to break up this sticky mess and clear it from the pore.
Besides just as a morning or evening cleanser, here are some of the ways I like to use oil in my skincare routine:
As an acne spot treatment
There are a lot of different kinds of oil you can use on the skin. While just about any oil cleanser can help keep pimples from popping up in the first place, adding anti-inflammatory and antibacterial ingredients such as tea tree and lavender essential oils can help make them disappear faster.
Dabbing a bit directly on pimples helps to tame the redness and shrink inflammation.
To soothe dry spots
If you have combination skin, like I do, a cleansing oil made of jojoba, sweet almond or even shea butter can do wonders for dry patches. Apply anywhere you consistently experience dry skin and rub any leftovers into the hands, neck and chest (all those forgotten spots!)
As an under eye serum
The under eye area is particularly sensitive to neglect. But you don't need a fancy cream to prevent wrinkles and bags.
An oil cleanser works just at well at keeping things in tip top shape. After cleansing your face, dab a few drops of oil under your eyes to replenish moisture.
In place of makeup remover
Eyeliner, mascara, lipstick and concealer are particularly tricky to remove with soap and water alone. But cleansing oil can melt them in seconds.
When cleansing your face, simply rub a bit of oil onto eyelids, lips and anywhere else you might use makeup remover. Then rinse with warm water and blot with a clean washcloth. So easy!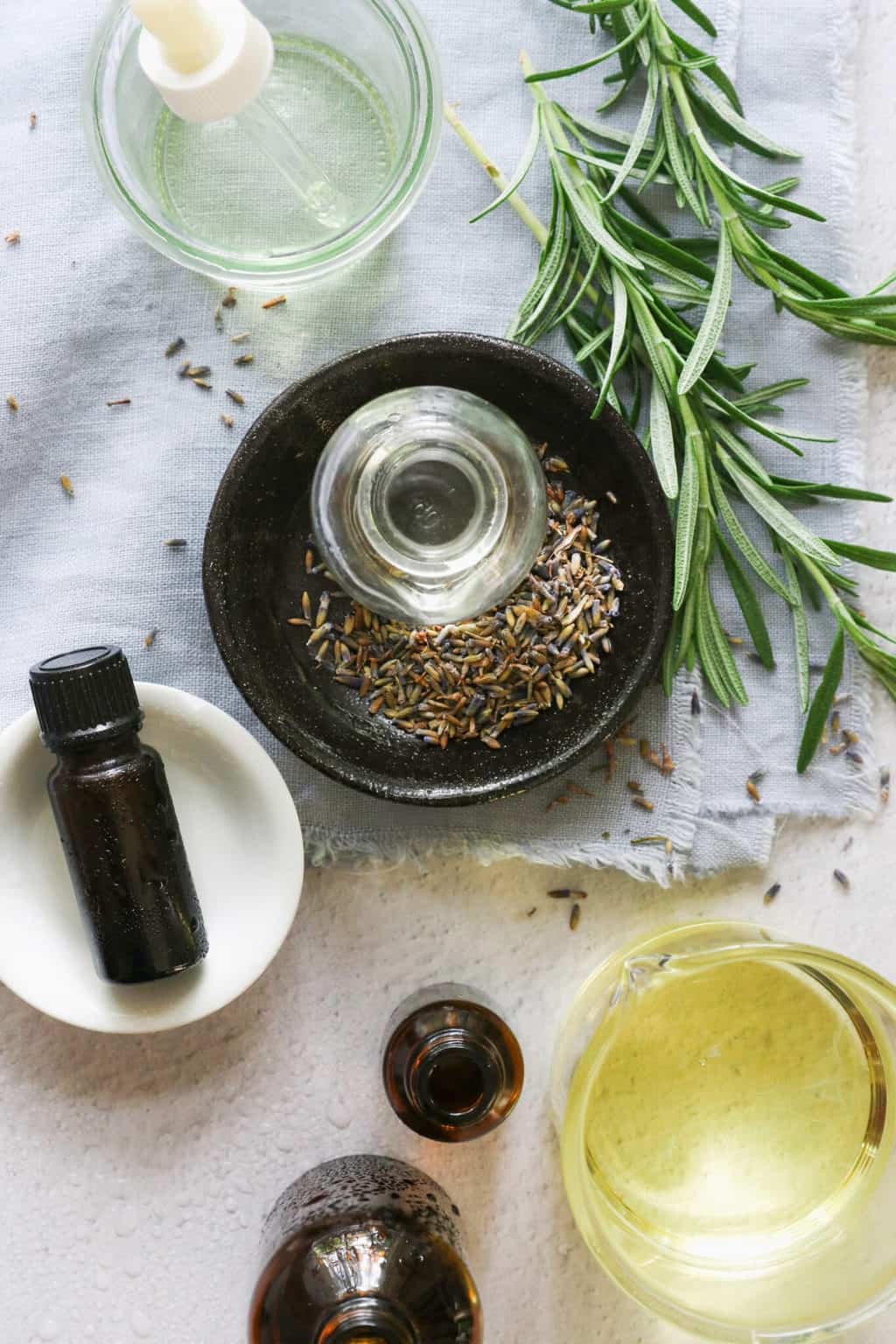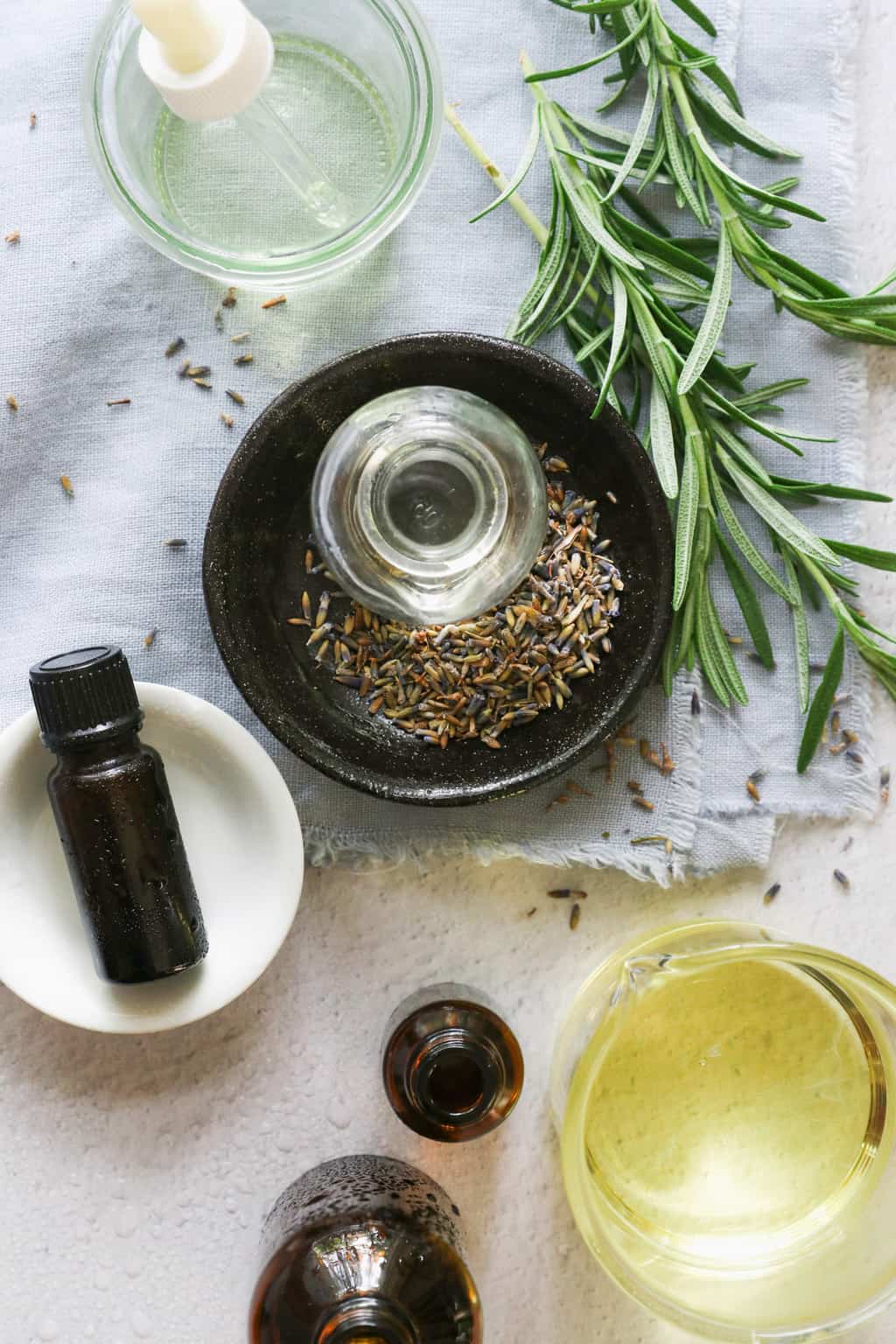 Best Oils for Facial Cleansers
This basic cleansing oil is great for just starting out with the Oil Cleansing Method.
Hazelnut oil is naturally astringent, making it the backbone of the recipe.
Grapeseed oil is easily absorbed and beneficial for all skin concerns, from acne to aging.
Avocado oil is richly moisturizing, balancing the other two oils which are on the drier side.
Lavender, rosemary and tea tree essential oil all help to keep skin clean.
But you aren't limited to just those. We're big proponents of using what you've got, so go ahead and try any of these oils if you have them on hand:
Jojoba
Fractionated coconut (not recommended for acne-prone skin)
Hemp seed
Carrot seed
Olive
Argan
Sesame
Apricot oil
Sunflower
Shea or cocoa butter
(Not sure which on to use? Check out this post on the best cleansing oils for every skin type.)
How to Use Cleansing Oil
We don't really believe in rules around here, especially when it comes to DIY beauty, but these tips will help you make the most of your oil cleansing routine.
1. Pour roughly 1-2 teaspoons of oil into the palm of your hand. Rub hands together and gently pat oil into dry skin.
2. Massage skin for 30 seconds to dissolve dirt and oil, focusing on areas that are acne-prone, dry or covered in makeup. If you have acne, lay a warm washcloth over breakouts for 1-2 minutes to open pores and encourage the oil sink into the skin.
3. Use a warm, damp washcloth to gently wipe the oil away and pat with a dry towel.
4. If you don't like the feeling of lingering oil, at this point you can use a mild face wash that won't strip your skin of hydration. But it's not necessary to wash off the oil if you don't want to.
5. Follow up with any toner, serum, or moisturizer. Alternatively, you can rub a few drops of oil onto your fingertips and pat into skin for added moisture.
6. Repeat once a day, preferably at night to remove grime from the day. If your skin is particularly acne-prone or inflamed, you can oil cleanse in the morning as well.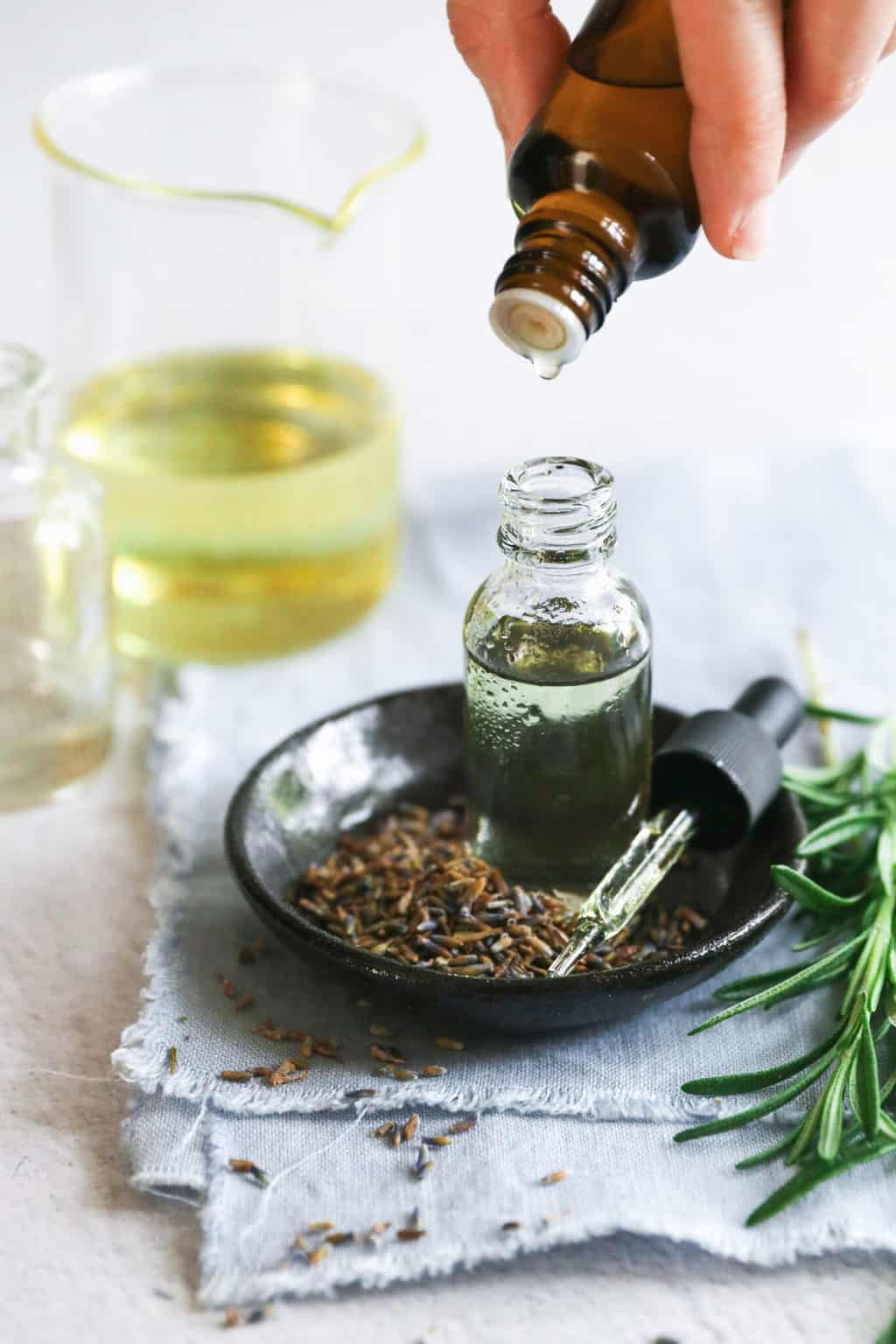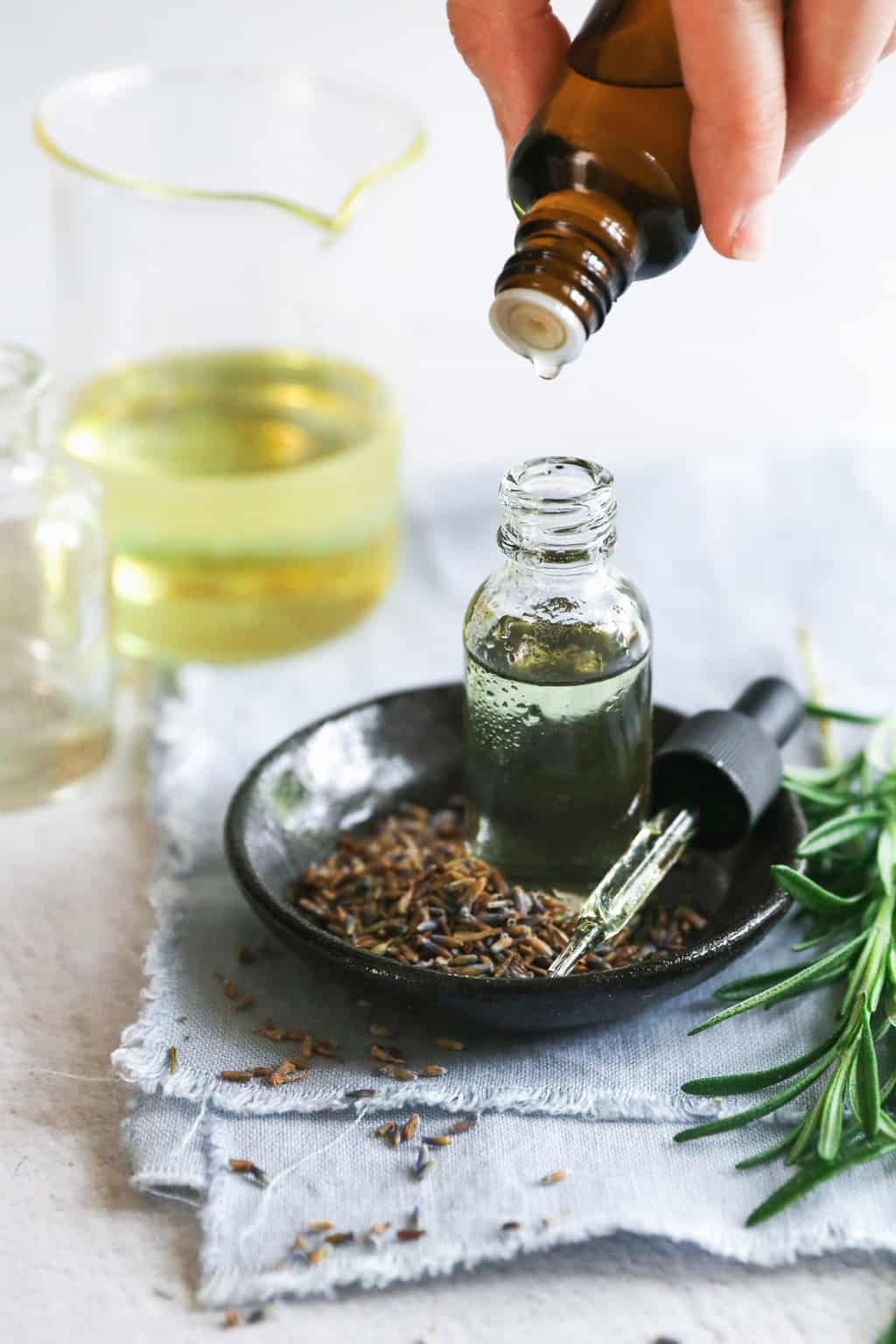 Cleansing Oil FAQ
Are oil cleansers good for dry skin?
Yes! Most soap-based facial cleansers strip skin of moisture, making skin feel drier and flakier with every wash. Instead, oil cleansers melt dirt and makeup without stripping oil, so skin stays moist and dewy, while still getting clean.
What if I have oily skin – can I still oil cleanse?
One of the surprising things about oil cleansing is that it's just as good for oily skin as it is for dry skin. That's because when the skin is stripped of oil, the body produces more oil to help balance things out. But when you replace oil on the skin, the body doesn't feel the need to make more and your skin may feel less greasy as a result.
Should I moisturize after oil cleansing?
You don't have to. But if you suffer from exceptionally dry skin, following up with moisturizer, or even a few extra drops of cleansing oil, can lock in additional moisture.
Can oil cleansing damage skin?
No. In fact, oil cleansing actually does the opposite: it preserves the skin's moisture barrier, replenishes lipids and supports skin's natural microbiome, which in turn keeps skin happy and healthy.
Do I need to use a bunch of different oils in my cleanser?
No, it's not necessary to create a fancy oil cleanser with multiple oils in order to reap the benefits. A simple cleanser made from just one carrier oil, such as jojoba or sweet almond, will do the trick. But combining different oils can help tackle various issues and create an oil specifically tailored to your needs.
How long does it take to get results from oil cleansing?
It can take roughly 2-3 weeks for the beneficial effects of oil cleansing to kick in. It's also worth noting that your skin may get worse before it gets better. That's because there's sometimes a detoxifying effect that accompanies oil cleansing.
As your skin adjusts to the cleansing oil, you may notice redness, irritation and acne that wasn't there before. But trust me, give it several weeks to balance out and you'll be thankful you did!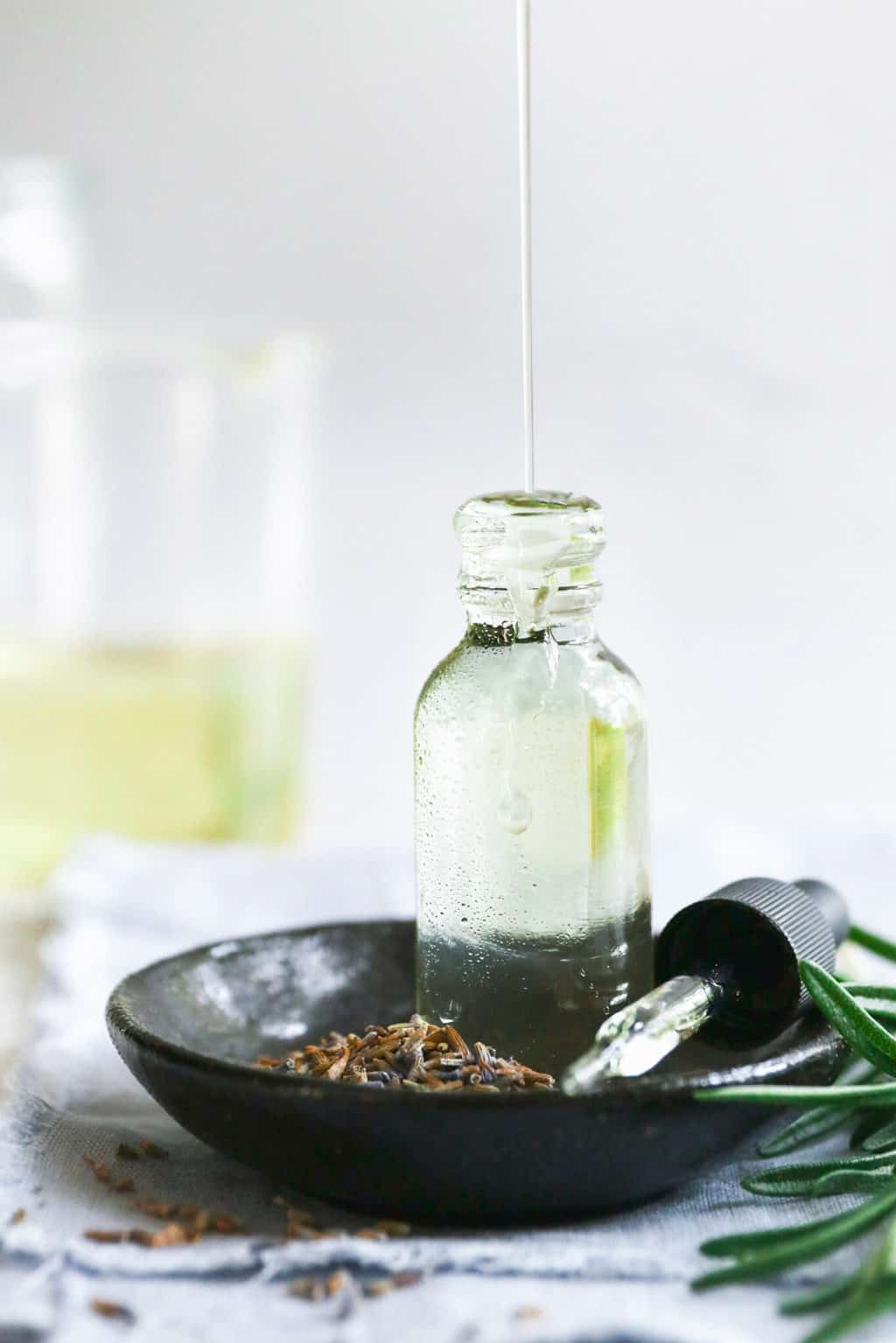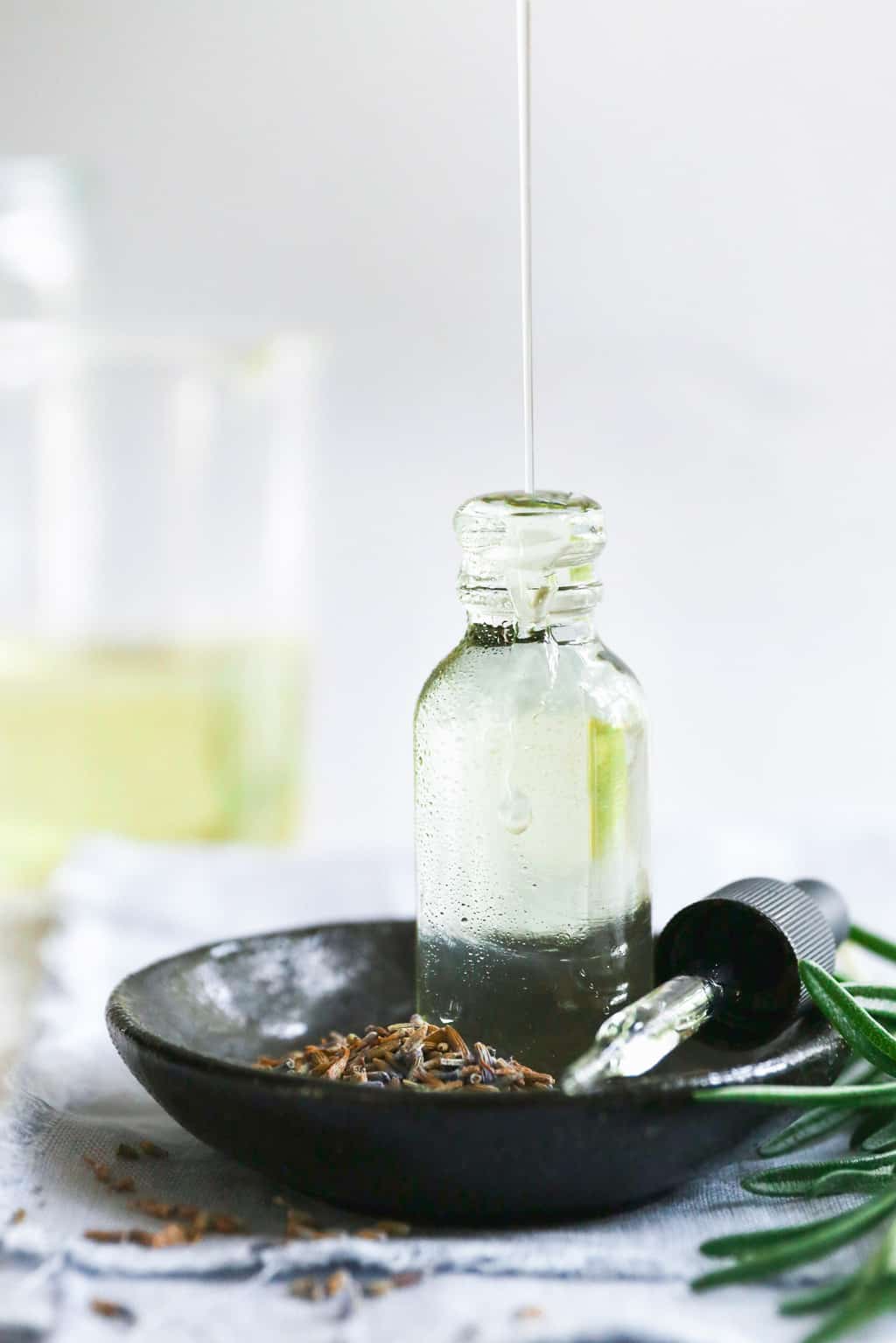 Recipe courtesy of Nadia Neumann, founder of Body Unburdened and author of Glow: The Nutritional Approach to Naturally Gorgeous Skin, available on Amazon or wherever books are sold.
57