This time of year we all get motivated to crank up our exercise routine. Working up a sweat is good for many things, including purging toxins from your pores to get your skin glowing, increasing energy, balancing hormones, and reducing stress.
But it can also be a cause of acne when trapped sweat clogs pores (thanks, hat and sports bra!). When you don't have time to shower, these DIY face wipes are perfect for a post-exercise wipe down for your face and chest. Sweat is an important mechanism that your body has to remove toxins, so if the sweat isn't removed, these toxins sit there and can do a double whammy to your skin. So it's essential to gently remove the sweat!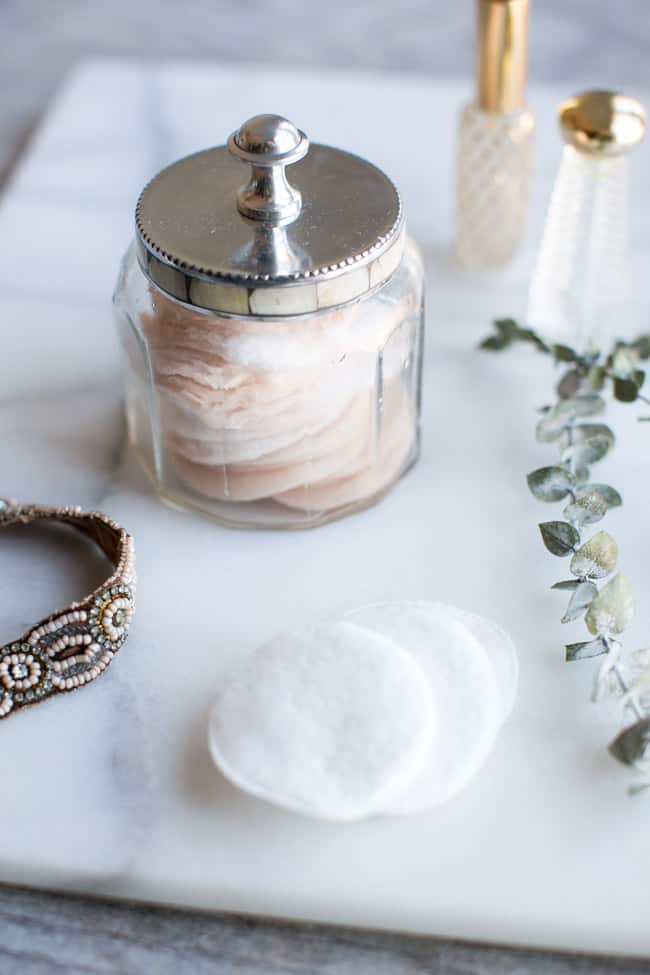 You don't have to wait for a sweat session to get the facial benefits of these wipes. Inspired by out-of-my-price-range Detox wipes at Anthropologie, I crafted a rose-infused witch hazel mixture with healing aloe to exfoliate and hydrate. The combination of witch hazel and aloe is perfect for oily skin so you can also use them as a toner after washing your face at night. Here's how to make your own.
Infused Witch Hazel DIY Face Wipes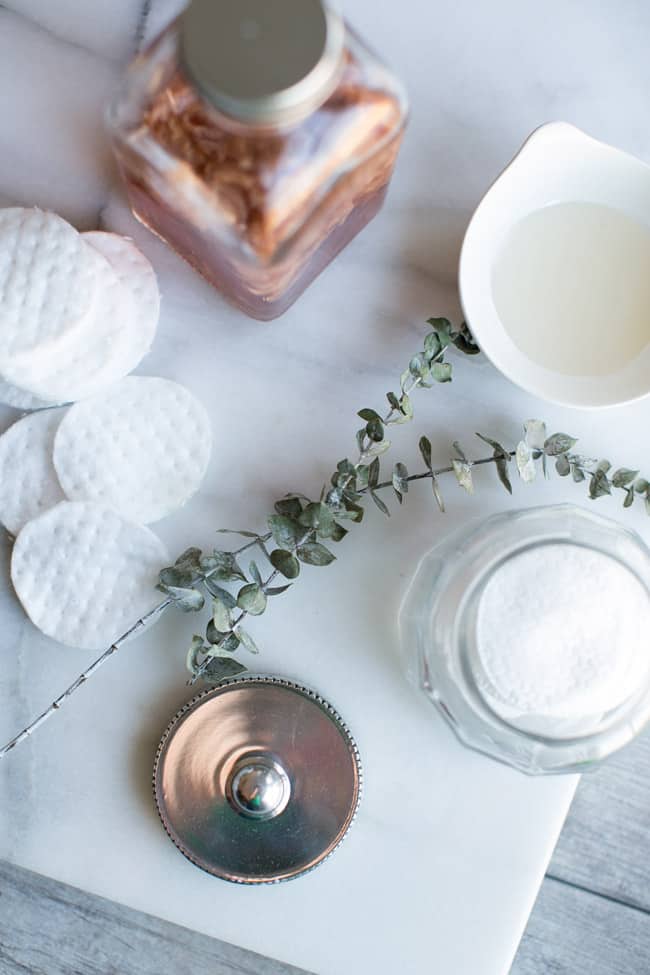 Supplies needed
Witch hazel (look for one without alcohol, like Thayers)
Cotton face pads (preferably organic ones like here)
Jar with lid
Instructions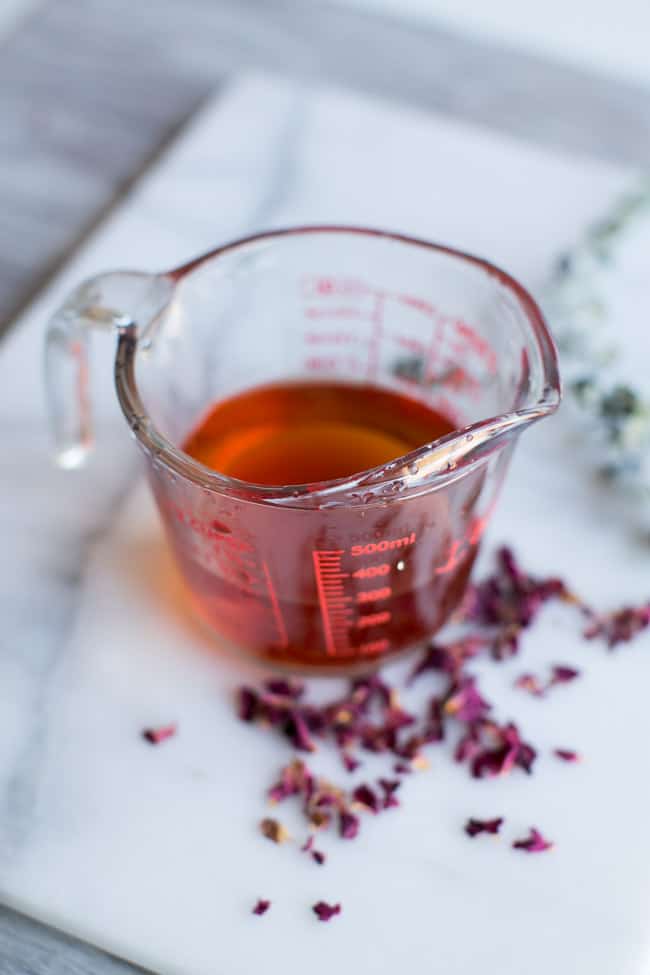 First, combine a cup of witch hazel with about 1/2 cup of dried roses in a clean jar with a lid. Let it sit for 1-2 weeks in a cool dry place. If you run out of patience before 2 weeks, no worries. The longer it sits, the stronger the infusion.
When you're ready to make the face pads, strain out the rose pieces. The witch hazel turns a really pretty shade of red! This is also how you know you've let them infuse for long enough.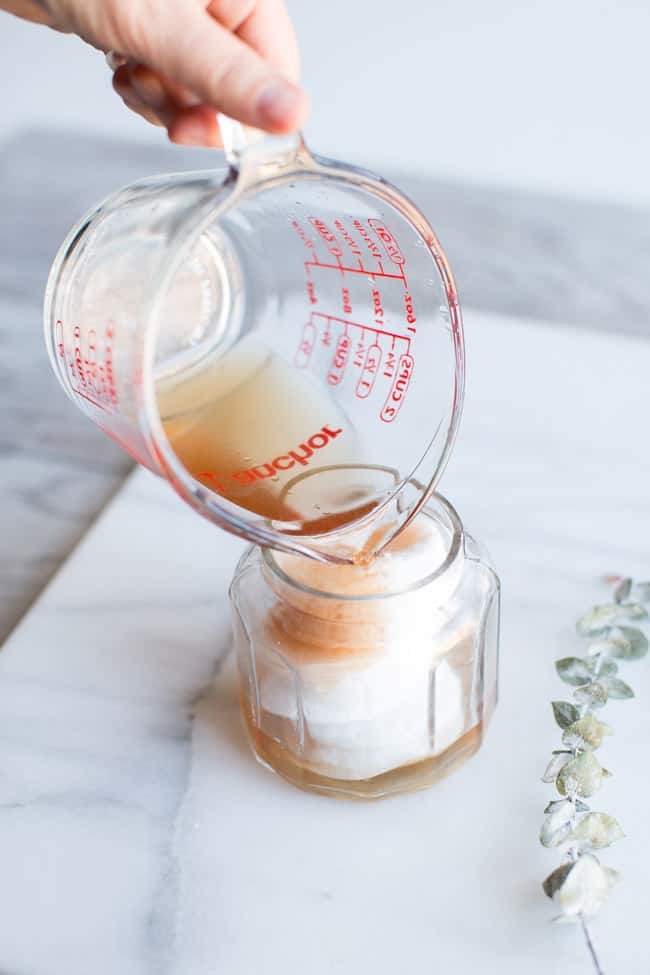 Add 1 part aloe to 3 parts witch hazel and stir together until combined. You can also add a couple of drops of essential oils for your skin type, if desired. Tea tree oil is an amazing essential oil for acne-prone skin, and literally just one drop will be potent enough for your entire batch.
Stack your face pads in a jar and pour the mixture over them. Give it about an hour for the pads to soak up all of the liquid. For long-term storage, I recommend keeping them in the fridge—it ensures they're fresher for longer, plus a cold wipe will feel amazing after a hot sweaty workout.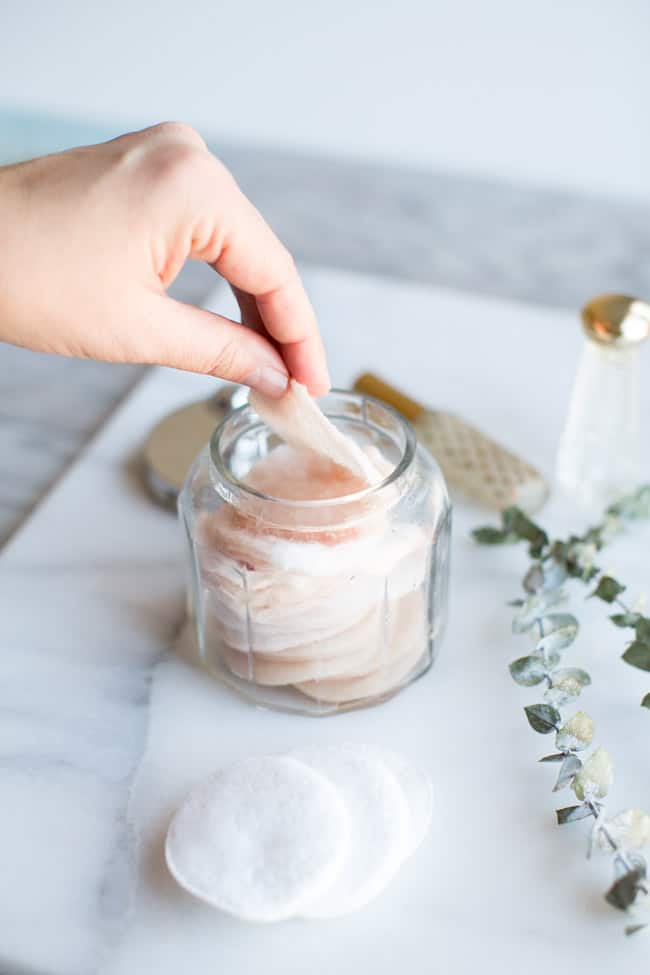 The pads can get stuck together a bit so just use your fingers to pry them apart when ready to use. Or, keep a pair of tweezers aside to get the pads out—it's more hygienic and ensures that your pads don't accidentally get contaminated.
Witch hazel has so many skin benefits, including reducing inflammation and tightening pores. But my favorite is just how cooling it feels. It's the perfect post-exercise pick me up.
Now, I know that a jar isn't the most travel-friendly container—but I have a solution for you. Silicone zip top containers are perfect for this. Instead of using regular Ziploc bags, that need to be thrown away, these silicone ones are perfect for keeping a tiny stash of wipes in your gym bag.
Personally, I would pop a few fresh ones in whenever I'm off to the gym—since our recipe is natural and without preservatives, they might go off prematurely if left in a gym bag in a hot locker room for too long.
Note that those with rosacea might want to avoid witch hazel, as it can irritate skin, especially if you're using witch hazel that has alcohol in it.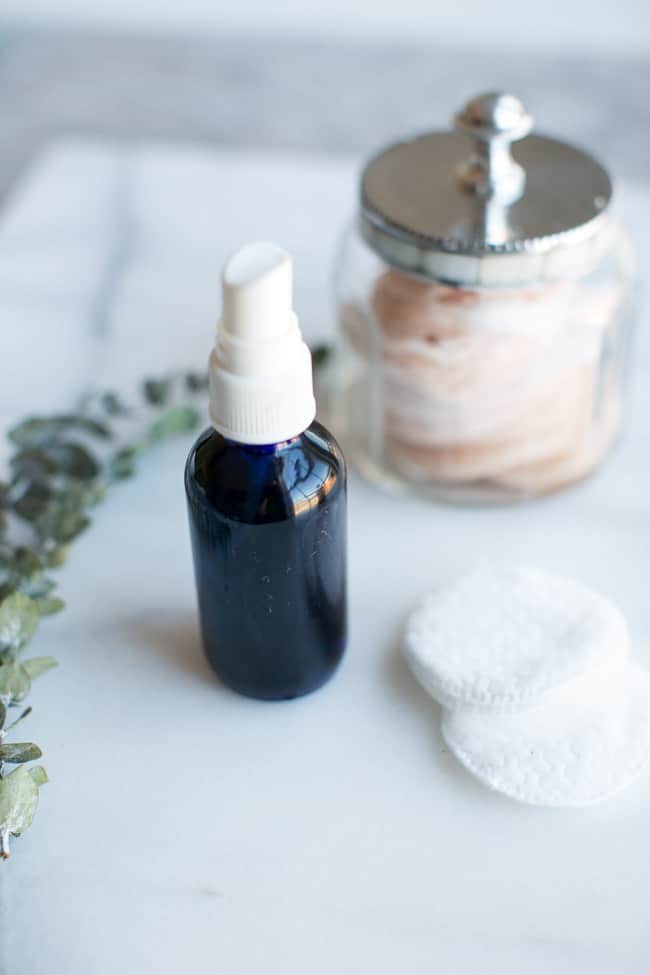 If you have extra of the witch hazel and aloe solution you can put it in a small spray bottle that's easier for on-the-go. Just spritz your face and chest after exercising to reap the antioxidant benefits.
This post was medically reviewed by Dr. Jennifer Haley, a board-certified dermatologist with extensive experience in medical, cosmetic and surgical dermatology. Learn more about Hello Glow's medical review board here. As always, this is not personal medical advice and we recommend that you talk with your doctor.
302