One of my big goals for this year is to cut down on the amount of trash my husband and I generate. Not only am I excited about saving money (less packaging means less expensive, right? Maybe?), but I really love the idea of creating less waste.
Replacing products with reusable alternatives is a slow-going process, but it's a lot easier if you focus on things you can make at home with supplies you already have. And these reusable cotton rounds definitely fit the bill.
While you might think that cotton rounds are naturally biodegradable, single-use cotton products contain chemicals that are toxic to the organisms that would normally break them down. That means once they end up in the landfill, they stick around forever. And I can only imagine how many cotton products I've tossed in the trash over the years, naively thinking they would naturally break down. Oof.
So, go ahead and gather up some old cotton fabric scraps, some thread, and a sewing machine, and I'll show you how to make your own reusable cotton rounds.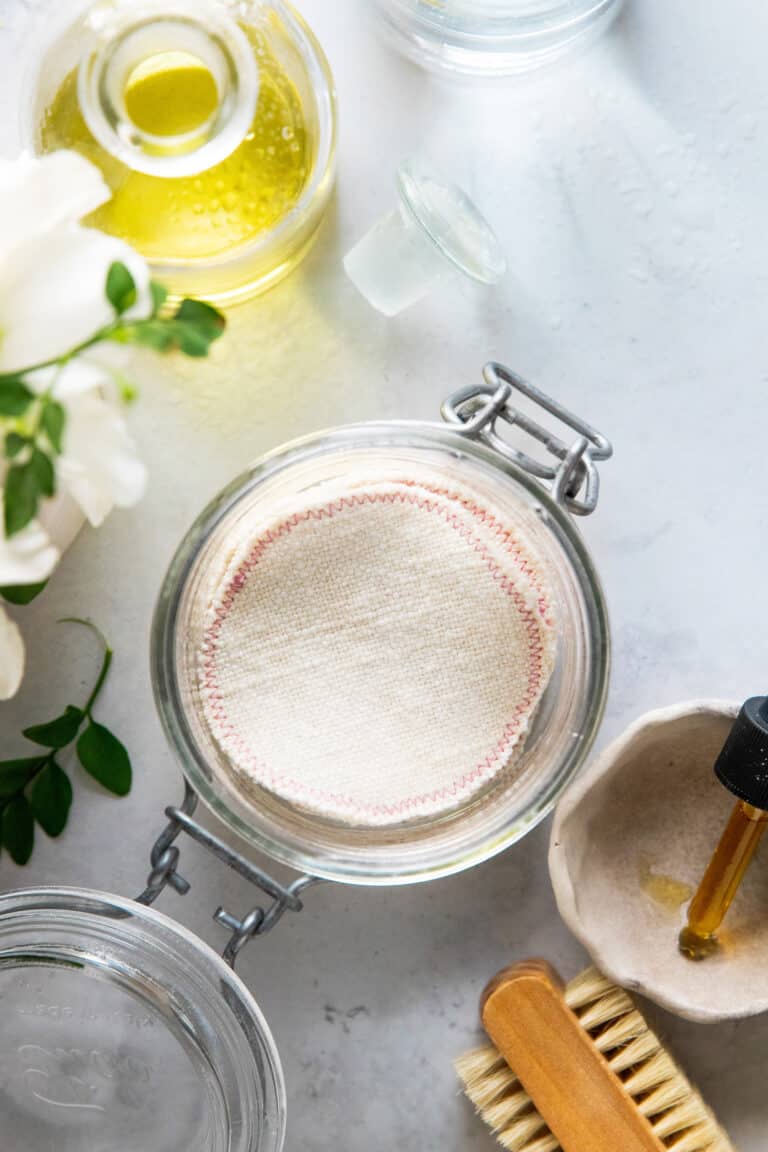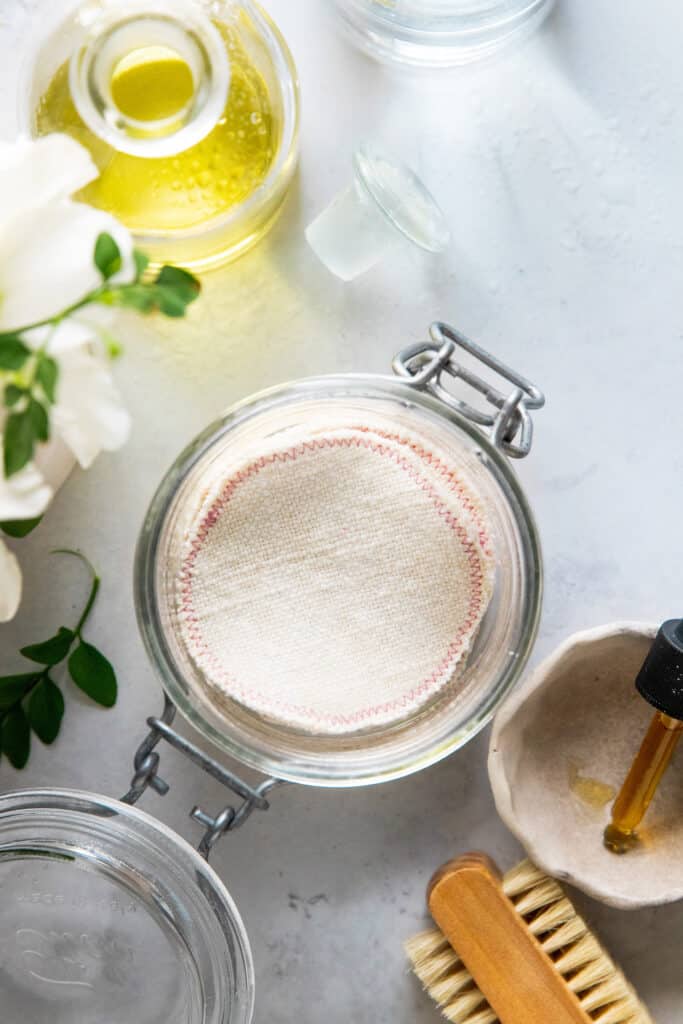 How to Make Reusable Cotton Rounds
In the spirit of reduce-reuse-recycle, I used an old cotton dishcloth to make my rounds, but any soft cotton material will do the trick. Before buying new fabric, go digging for old terrycloth towels (thinner is better for these), soft flannel PJs, or cotton tee shirts you no longer wear.
Just make sure they're 100% cotton (or another natural fiber such as flax or hemp) since cotton-poly blends aren't as absorbent as their 100% cotton counterparts. Once made, you can use these for everything:
-Getting rid of nail polish
-Applying diaper rash cream
Just make sure to make enough to last you a while (I find that about 20 rounds last me a week or two, but you may need to adjust your numbers accordingly).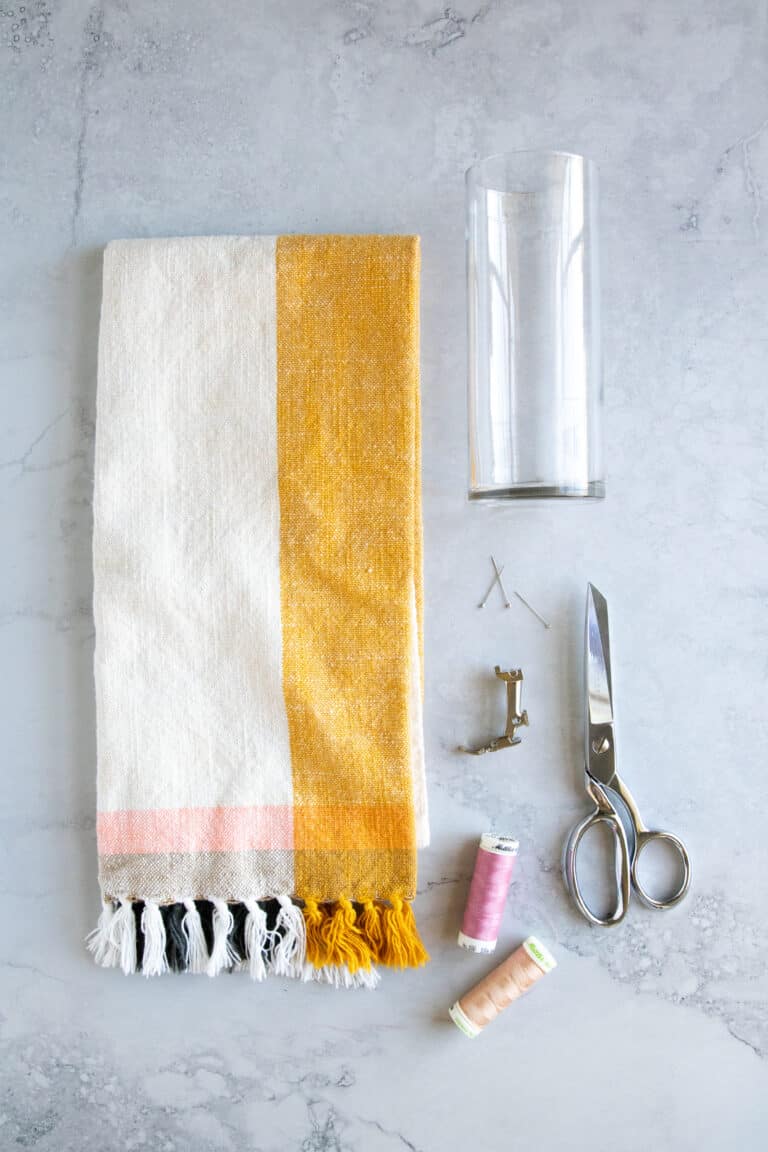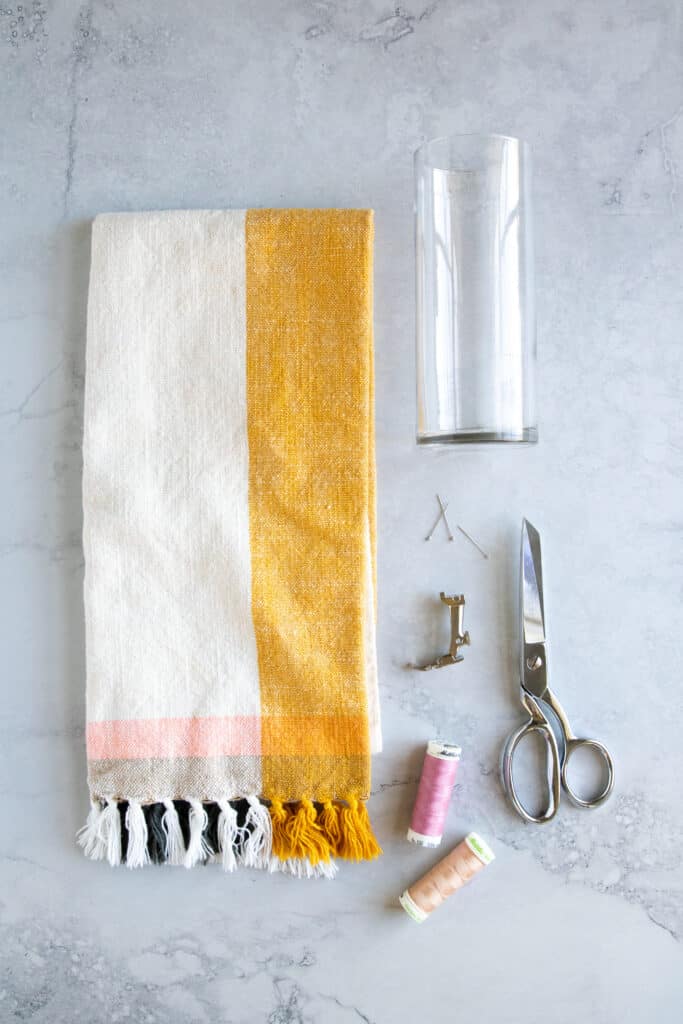 Supplies for making cotton rounds
– 100% cotton fabric (this can be flannel, jersey, hemp, or whatever else you can find)
– Sewing machine (or you can sew by hand)
– Overlock sewing machine foot (optional)
– Thread
– Pins
– Scissors
– Round drinking glass approximately 3 inches in diameter
– Chalk pencil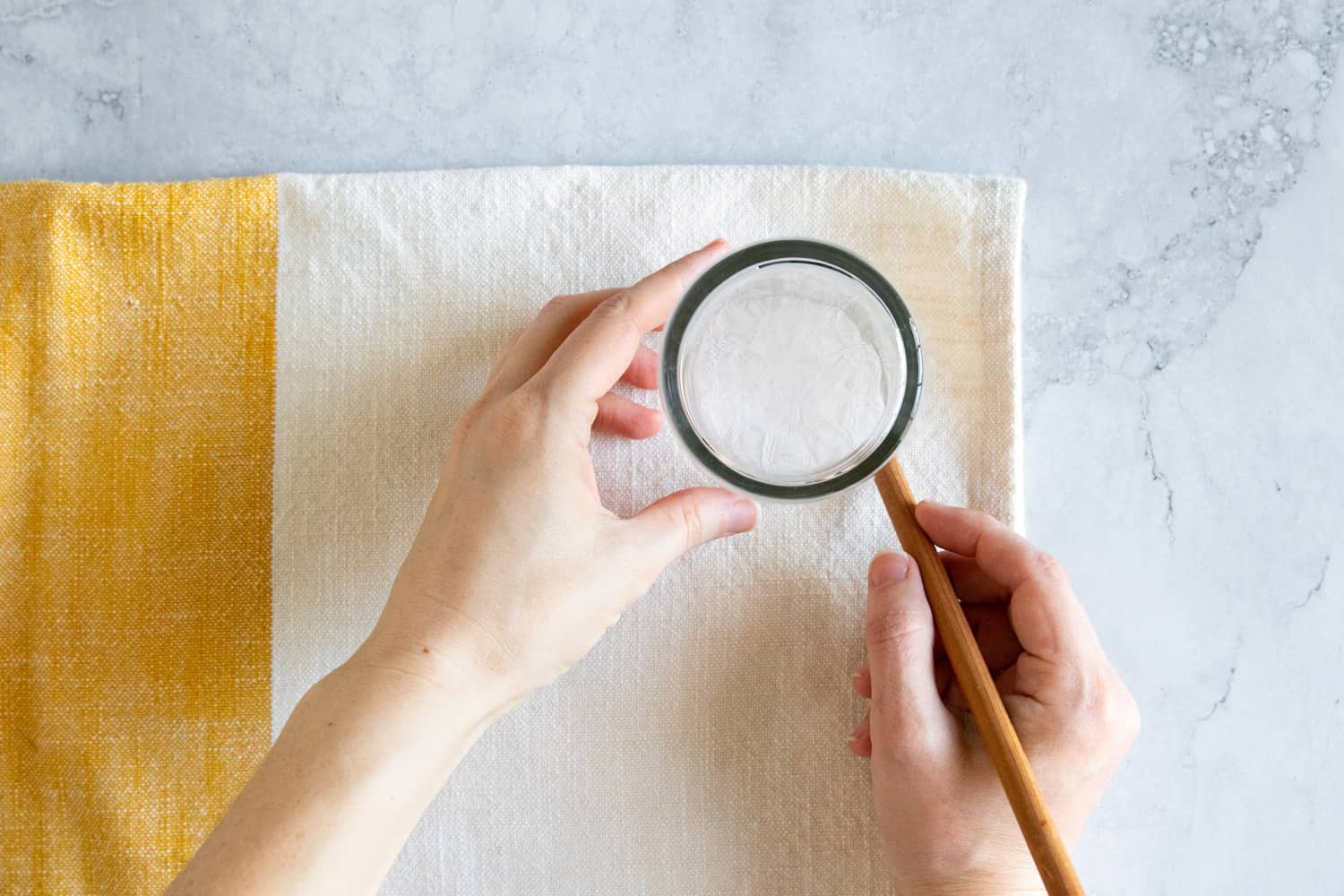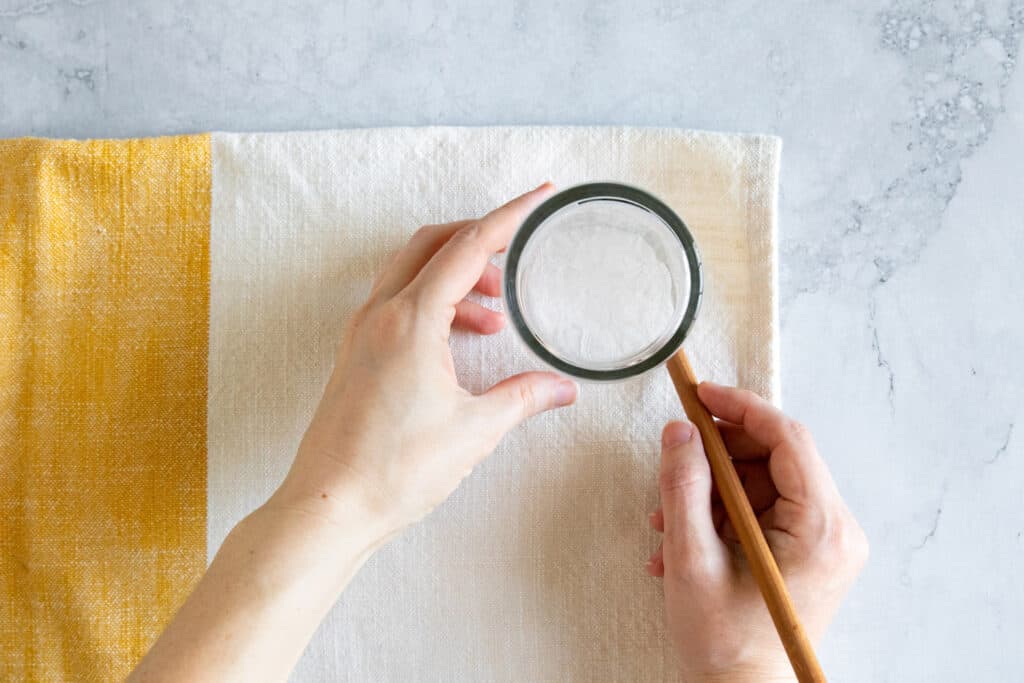 Instructions for making cotton rounds
Fold your fabric in half, so you've got two layers of fabric back to back. Place the drinking glass on top of the fabric, and use a chalk pencil to trace its outline onto the fabric.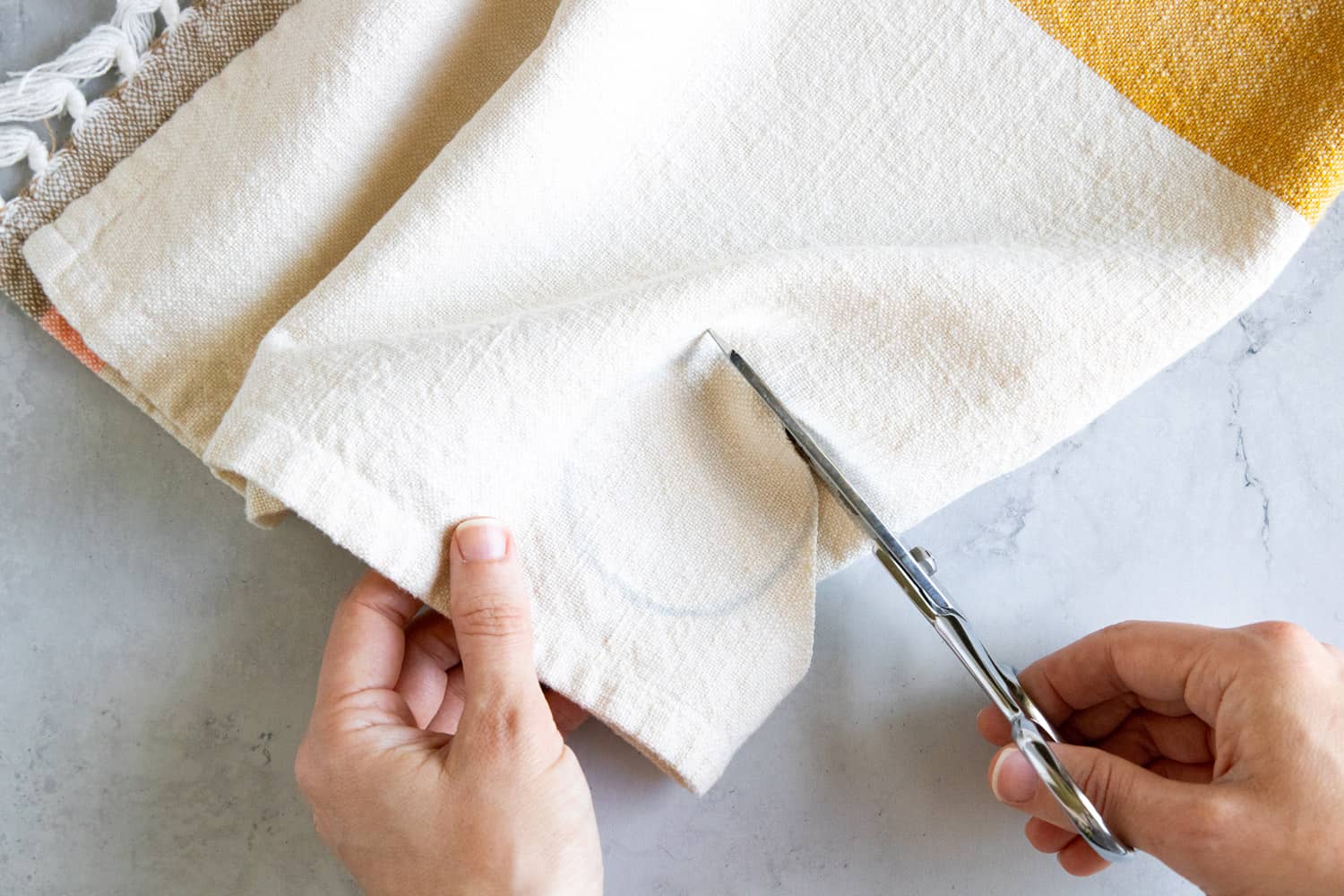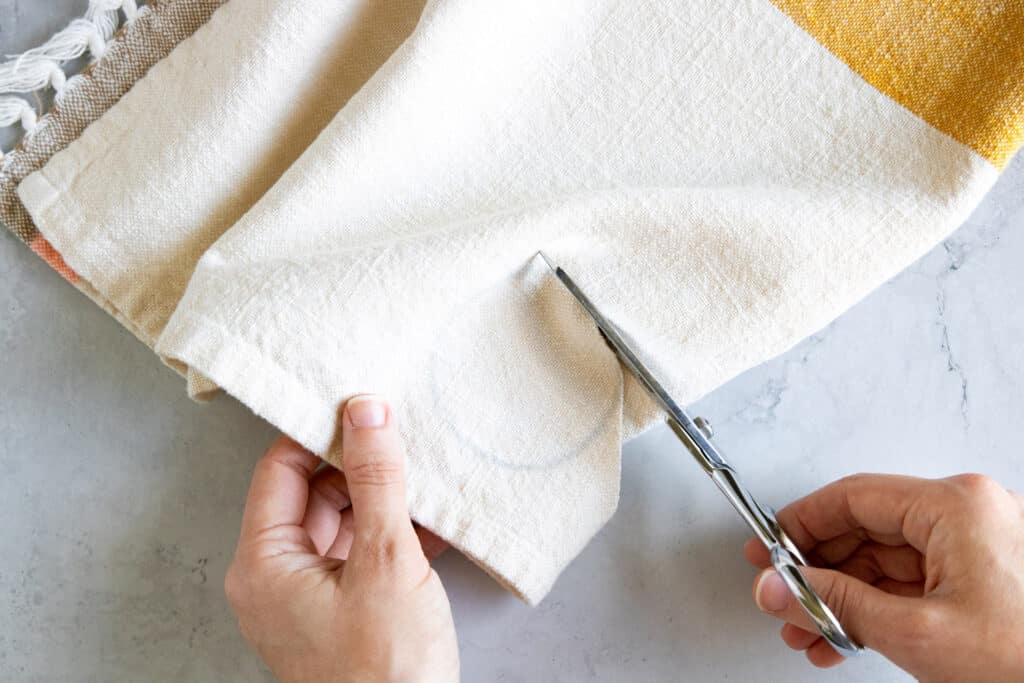 Cut out both layers of fabric.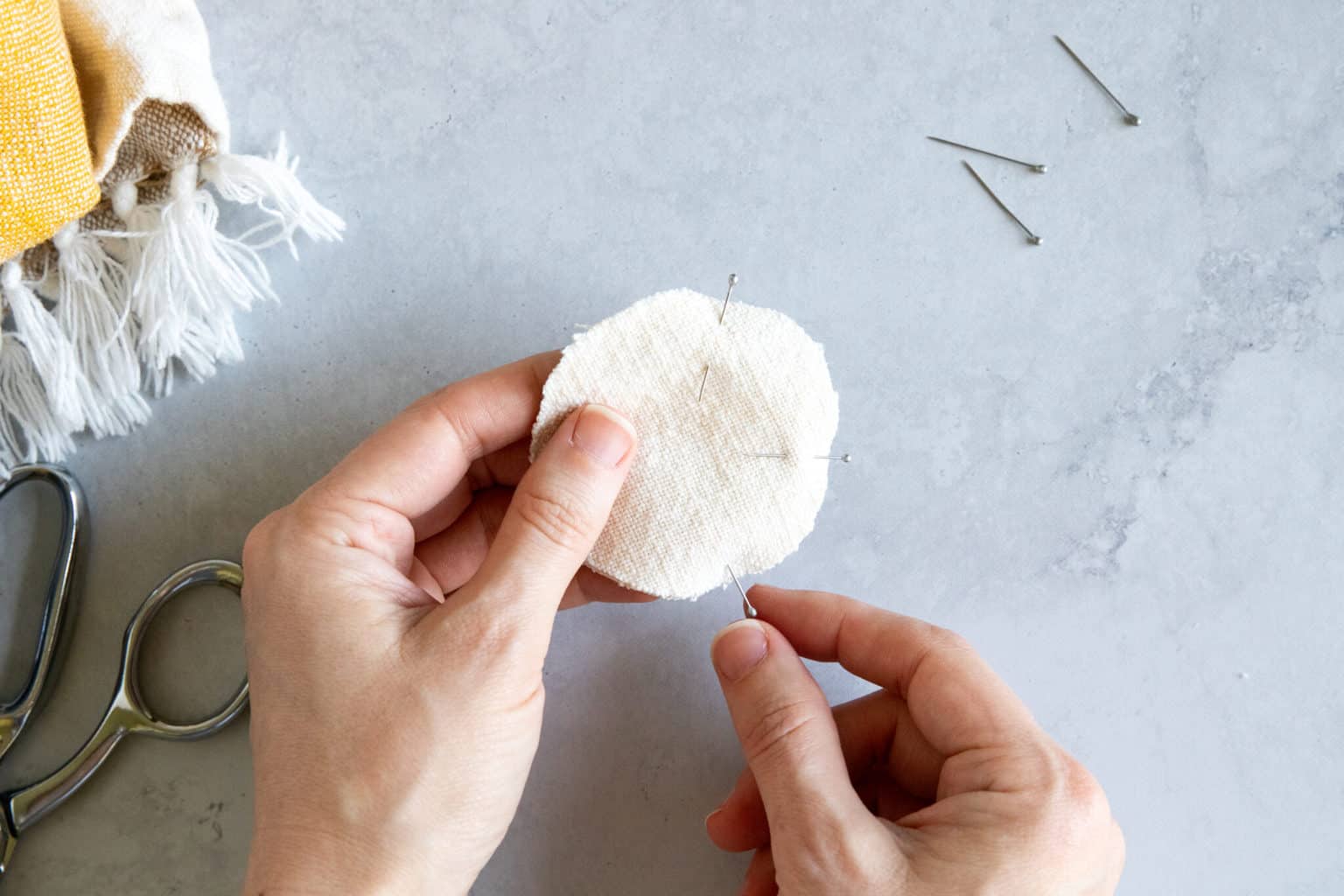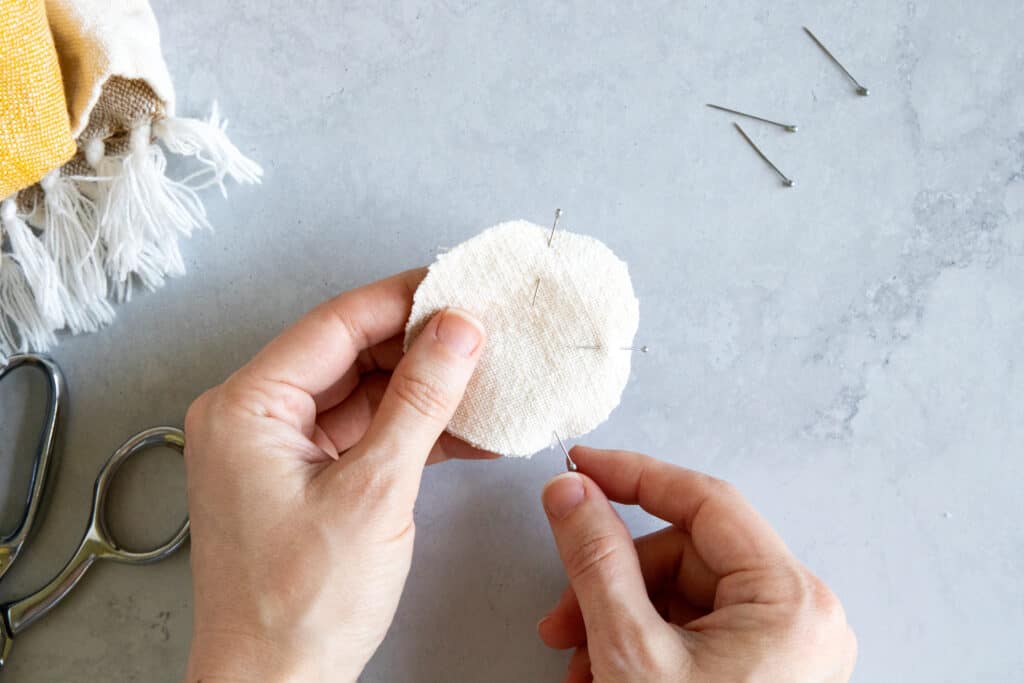 Pin them together with the wrong sides touching. This makes one round.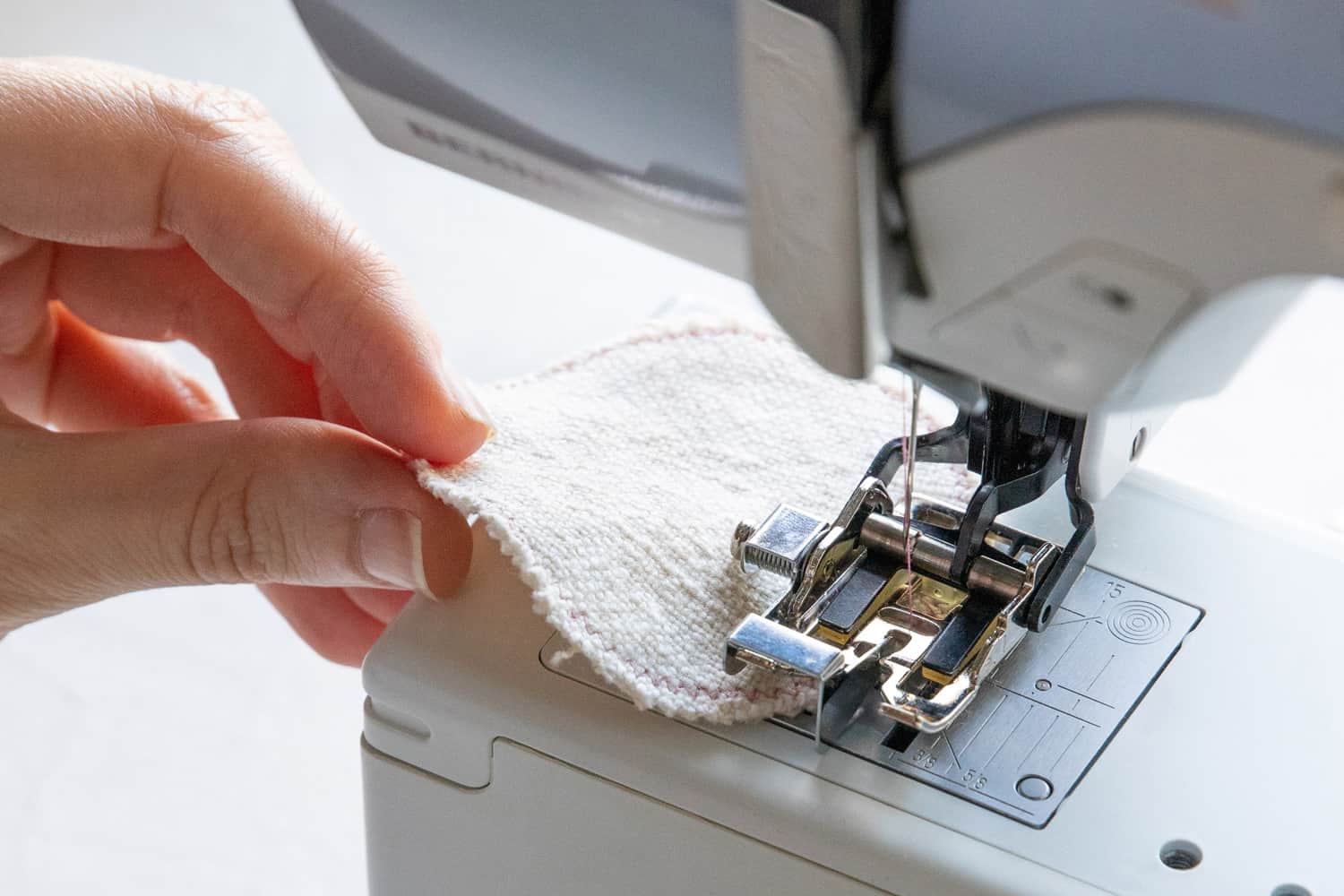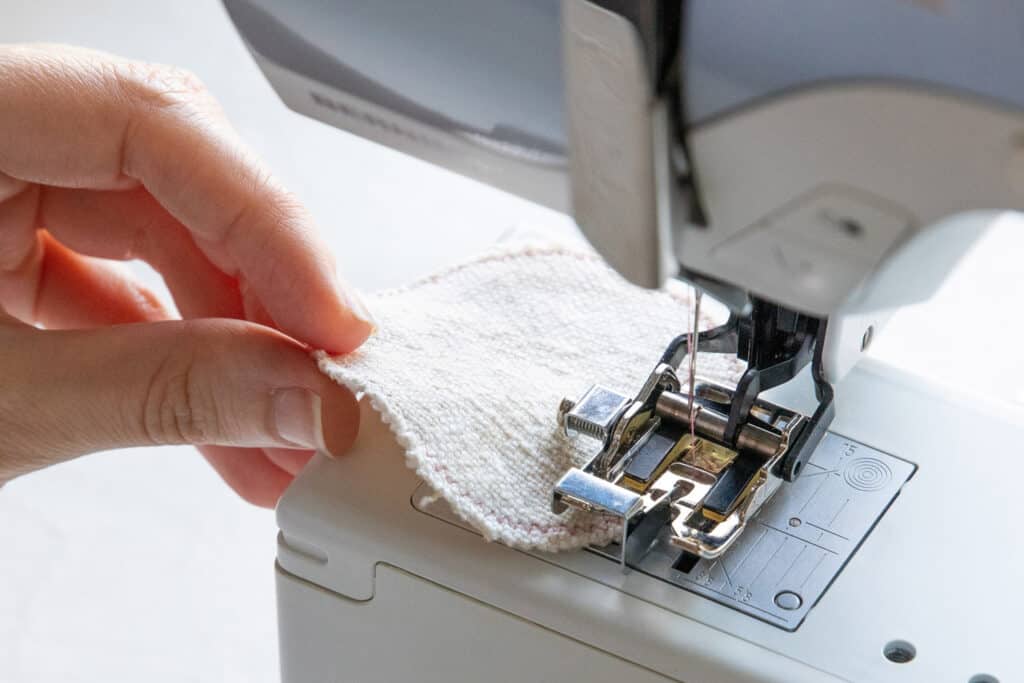 Using a short zig-zag stitch, sew as close to the edge of the cotton round as you can. Remove pins as you go, being careful not to sew over them. Every so often, stop to make sure your fabric hasn't shifted and that your stitches are sinking into both sides of the fabric. When you've reached the end, use a backstitch to secure the final stitch.
Note: Using an overlock foot on your sewing machine is recommended for this part because it will give you a clean, fray-resistant edge. But my overlock foot had trouble grabbing the cotton round at times, so I found a walking foot helpful. If you don't have either one, you should be okay with a standard foot.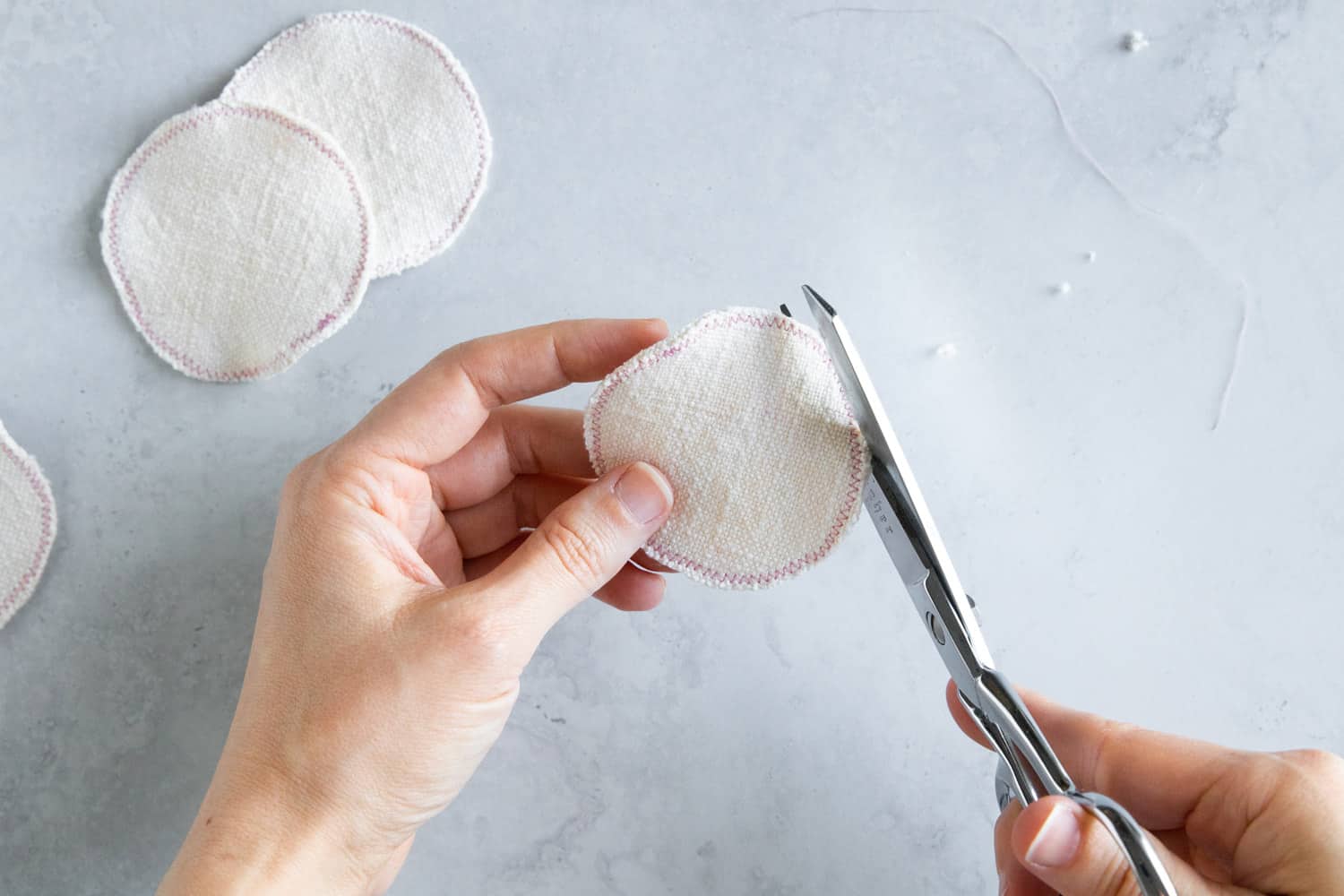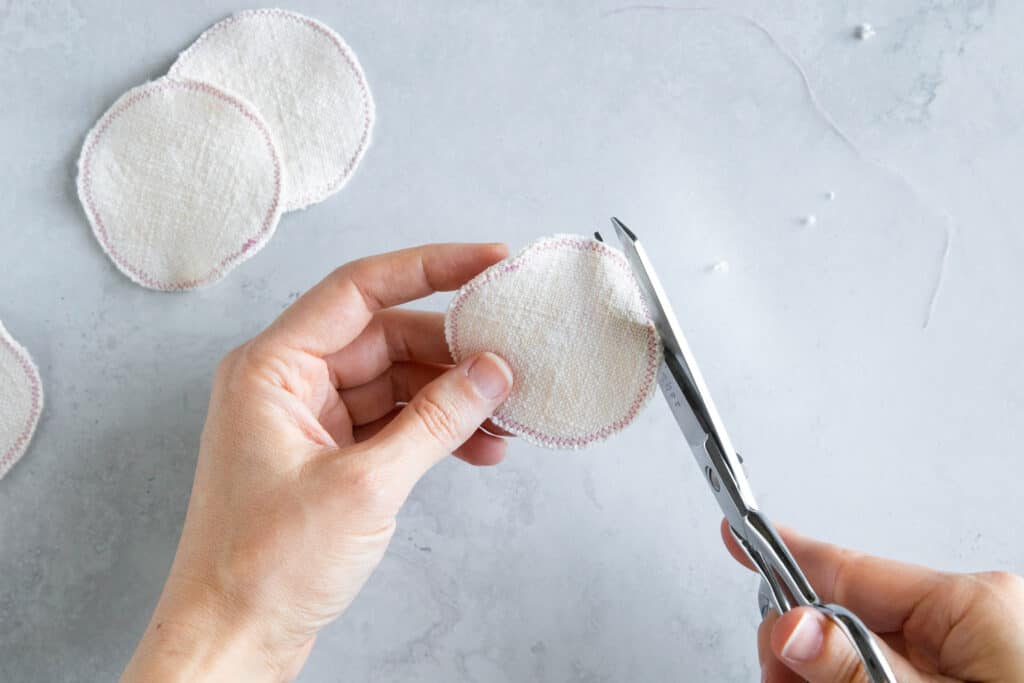 Trim off any loose threads and clean up the edges, if needed.
Store clean cotton rounds in a clean, dry jar or a breathable mesh bag to keep them from gathering dust.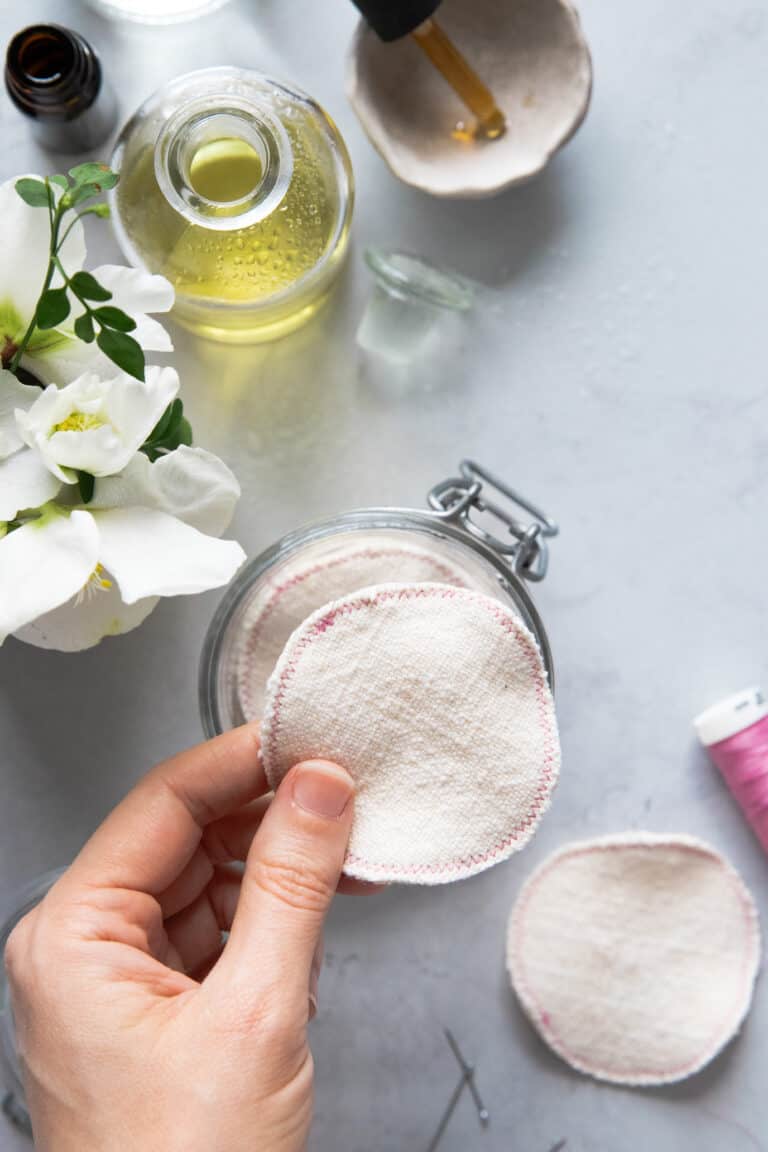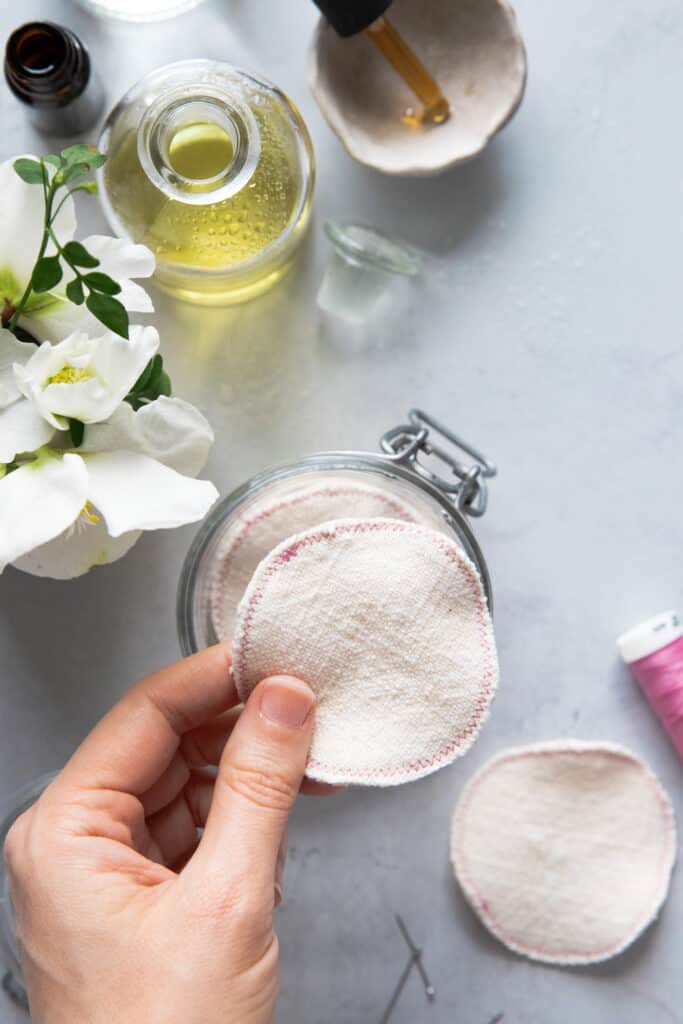 How to Clean Reusable Makeup Rounds
1. After using your reusable makeup rounds, give them a quick rinse in cold water to remove any product, makeup, or dirt.
2. If they're especially dirty (from removing mascara, for example), quickly wash them by hand with a gentle cleanser or Castile soap. While not necessary, I've found that this little bit of TLC helps make them last longer.
3. Gently squeeze the cotton rounds to get rid of excess water, and let them dry out overnight. When dry, I like to store my used rounds in a mesh bag, so they can breathe until I'm ready to formally wash them.
4. When you've run out of clean rounds, place them all in a mesh laundry bag and place them in the washing machine to wash on a warm, gentle cycle. It's best not to use fabric softener, stain remover, bleach, or other chemicals that may irritate eyes or skin.
5. If you don't have a mesh laundry bag, wash your cotton rounds by hand. Simply fill a sink with warm water and a bit of detergent. Let your rounds soak for 15 minutes, and then scrub them a bit with suds before rinsing.
6. To dry, lay cotton rounds on a sunny windowsill for several hours. As a bonus, the sun helps to deodorize, remove stains, and kill bacteria.
If you use these for makeup, your cotton rounds will start to stain after a while. Rather than coat mine with stain remover and risk getting it in my eyes, I just wash them as best I can and embrace the "patina."
After a year or so, you may want to make a fresh batch or just continue using them until they start to fray. Once they're completely worn out, go ahead and send them off to the compost bin.
If you don't use an overlock foot when making your rounds, the threads will start to fray after a few washings. Just trim them off and clean up the edges every now and then.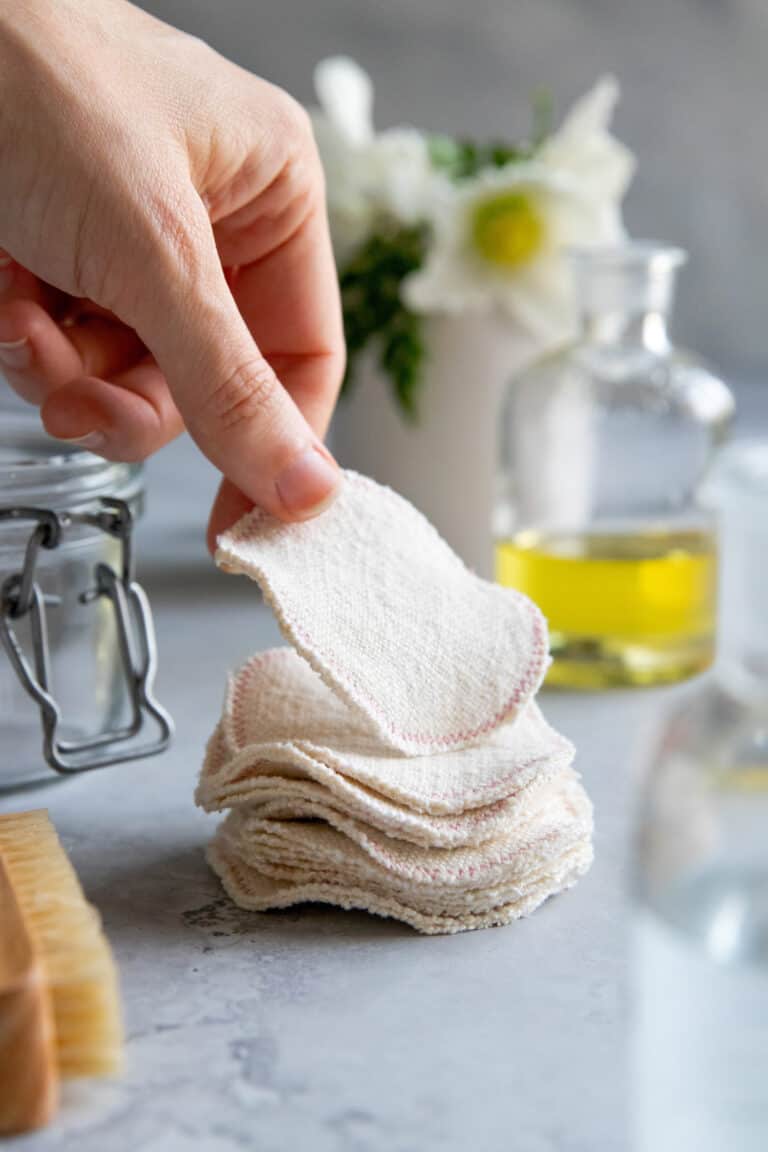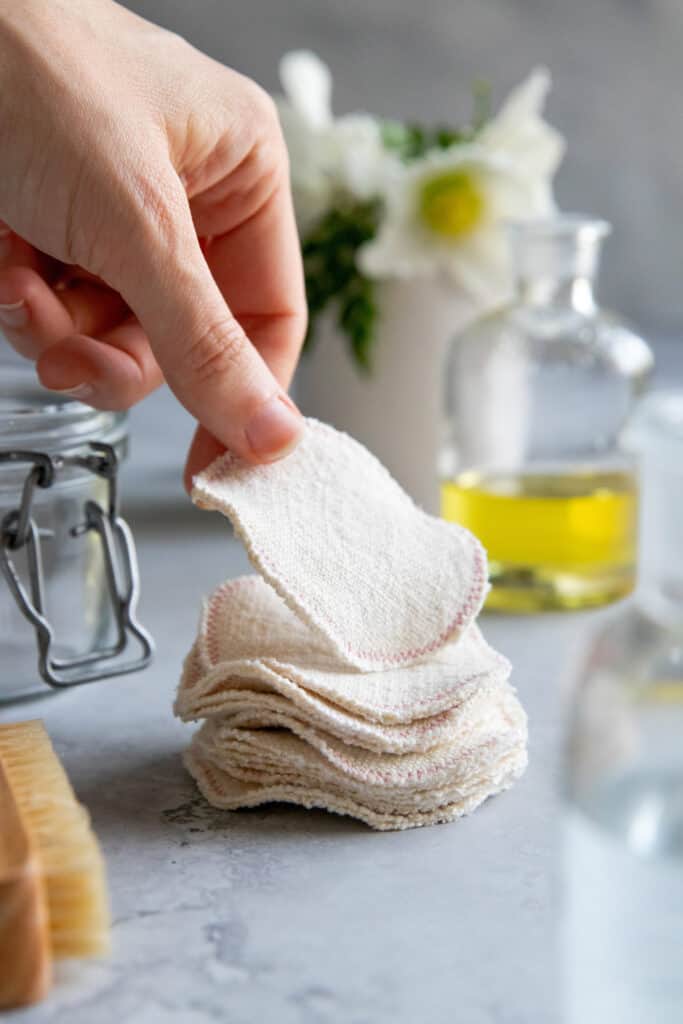 14