I think we can all agree that winter and skin aren't always the best of friends. I don't know about you, but it seems as if the second the temperature starts to drop, my skin puts up a fuss. It's like a switch gets flipped, and overnight my skin turns dry, flaky, and inflamed, especially when it comes to my hands.
Because our hands are often exposed to the harsh winter elements, they can take a beating when temperatures plummet. Frequent hand washing may help prevent you from getting sick, but it further strips any natural moisture from your skin.
And as if irritated, painful hands aren't bad enough, cracks in the skin can provide an entryway for germs and allergens, causing further inflammation. That's why nourishing and infusing hydration into your skin is so important when it comes to winterizing your hands.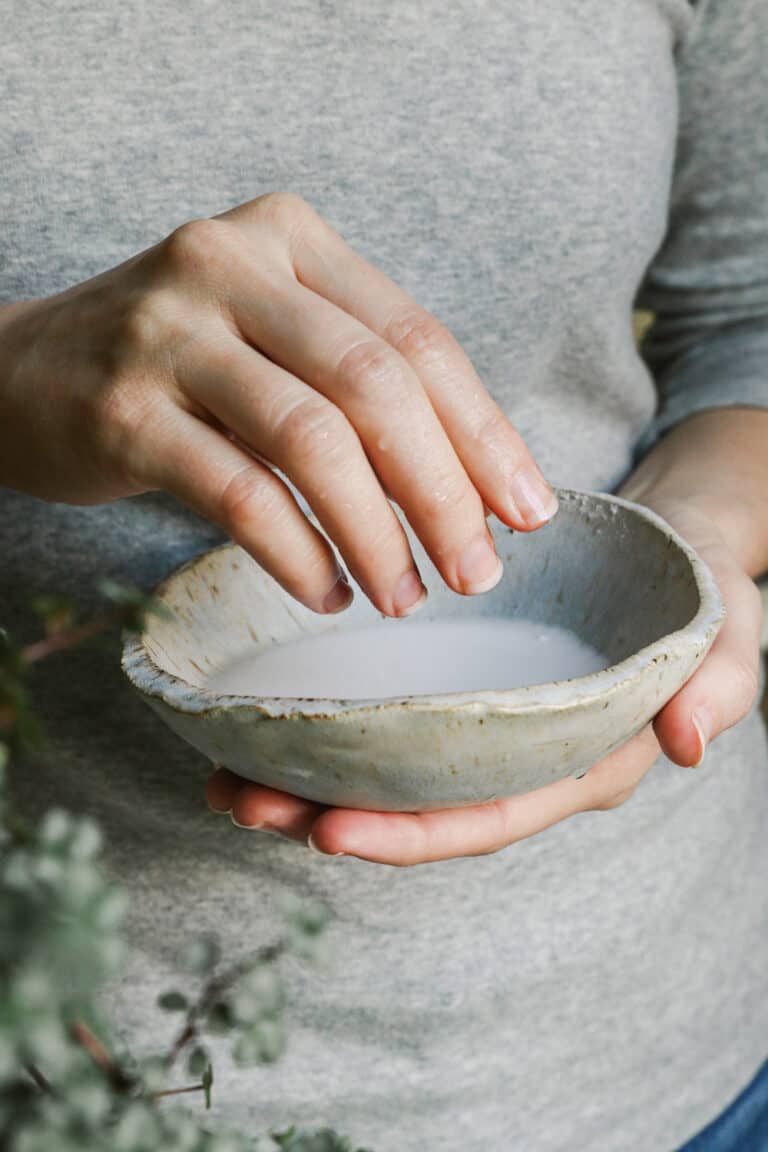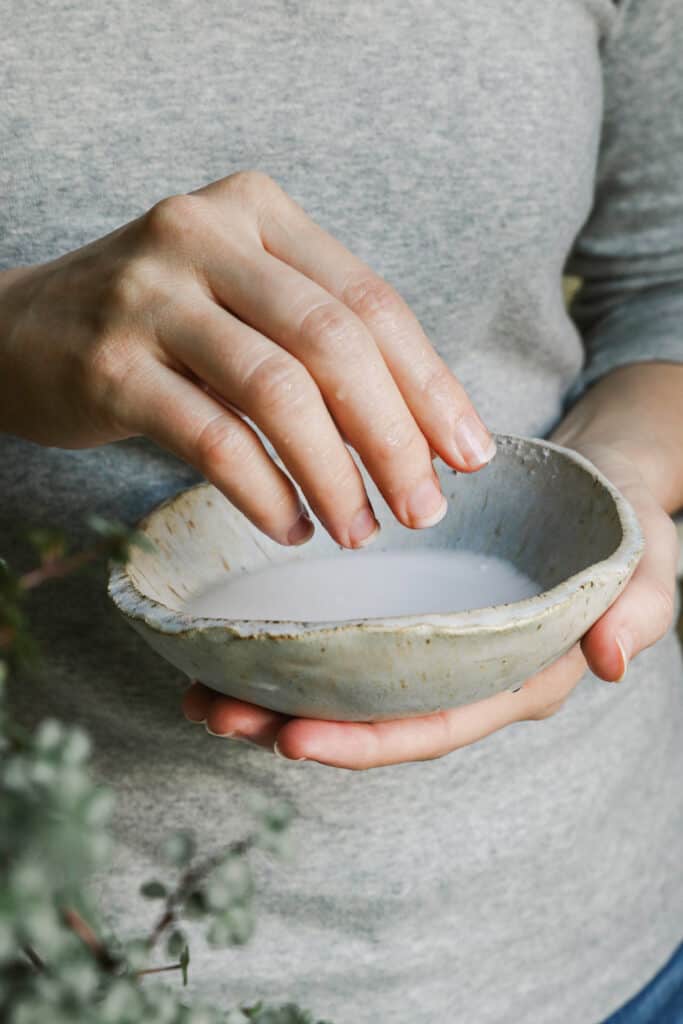 To keep my hands in tip-top shape, I use this 3-step at-home manicure to soothe skin, tame hangnails, and replenish moisture.
3 Steps to Soothe + Soften Dry Hands
1. Lavender baking soda soak
Start with a mild soak to calm dry, itchy skin and replenish moisture. Baking soda helps soften flakes and soothe irritated winter skin, while glycerin locks in moisture and shields skin from the elements [source].
Add a few drops of lavender essential oil, lending its herbal healing power to further soothe chapped skin [source].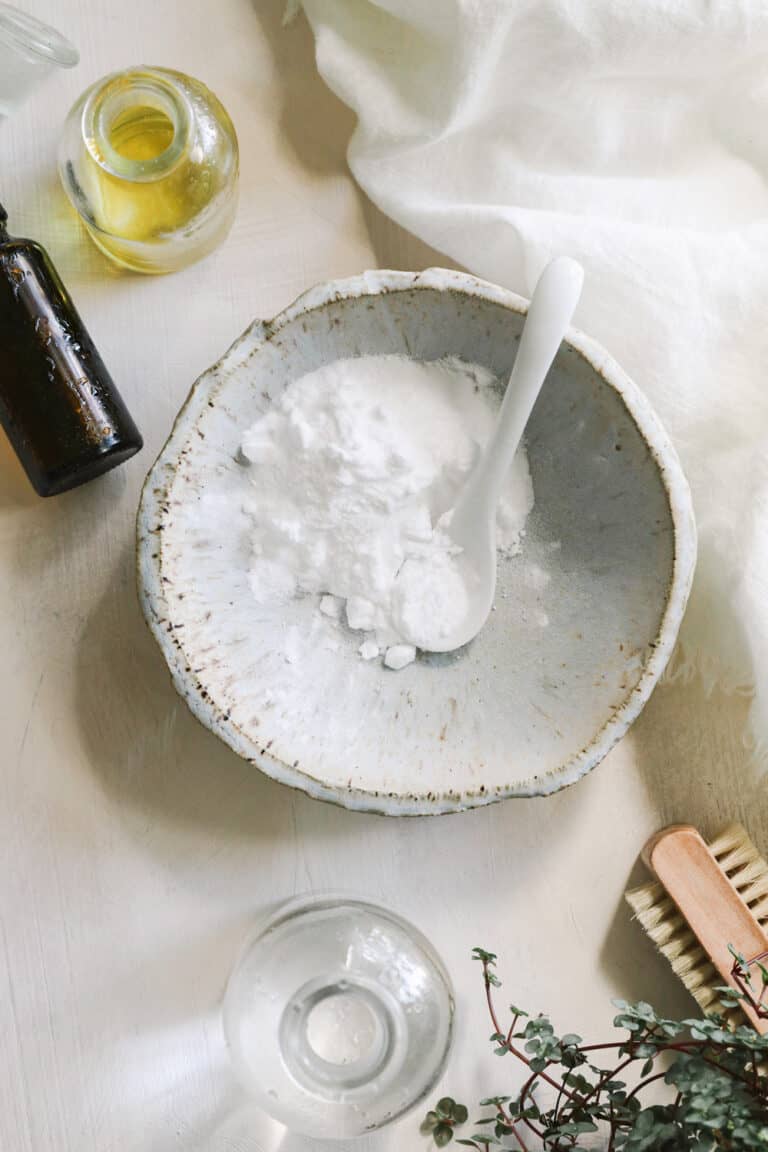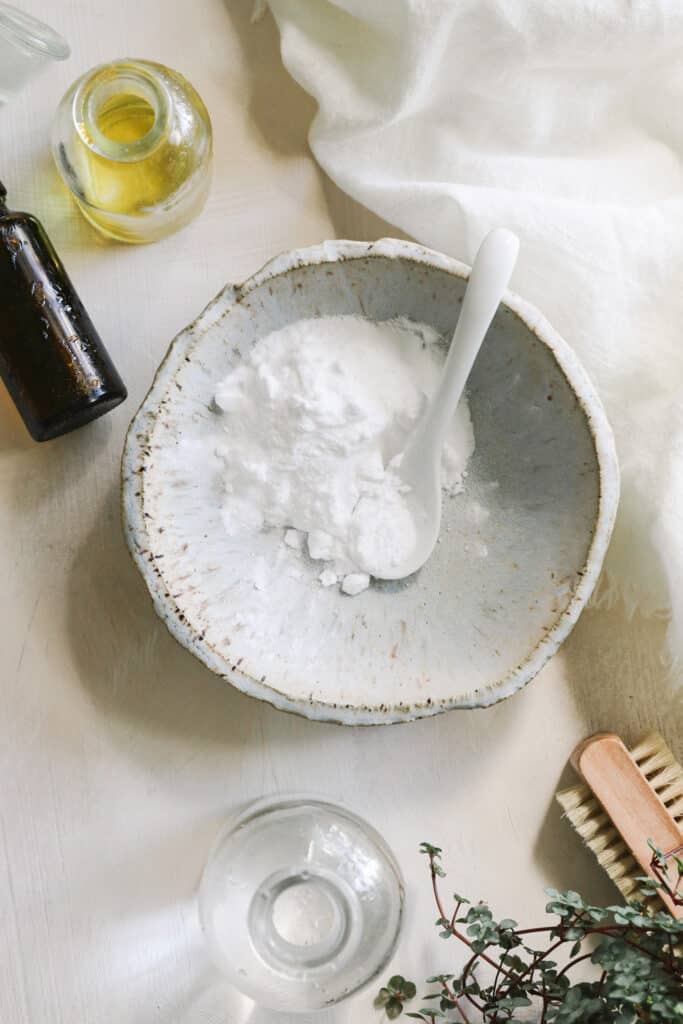 Mix everything together in a bowl, and allow your hands to soak for 15 minutes. If your cuticles are in distress, let them soak for a few minutes longer to soothe the skin and help prevent inflammation.
2. Lemon sugar scrub
When you want to soften dry hands, a gentle scrub is key. This sugar scrub helps remove dead skin cells and restores your hands to their naturally soft, radiant state.
If your hands are especially chapped, skip the sugar and use a softer exfoliant like baking soda, instead.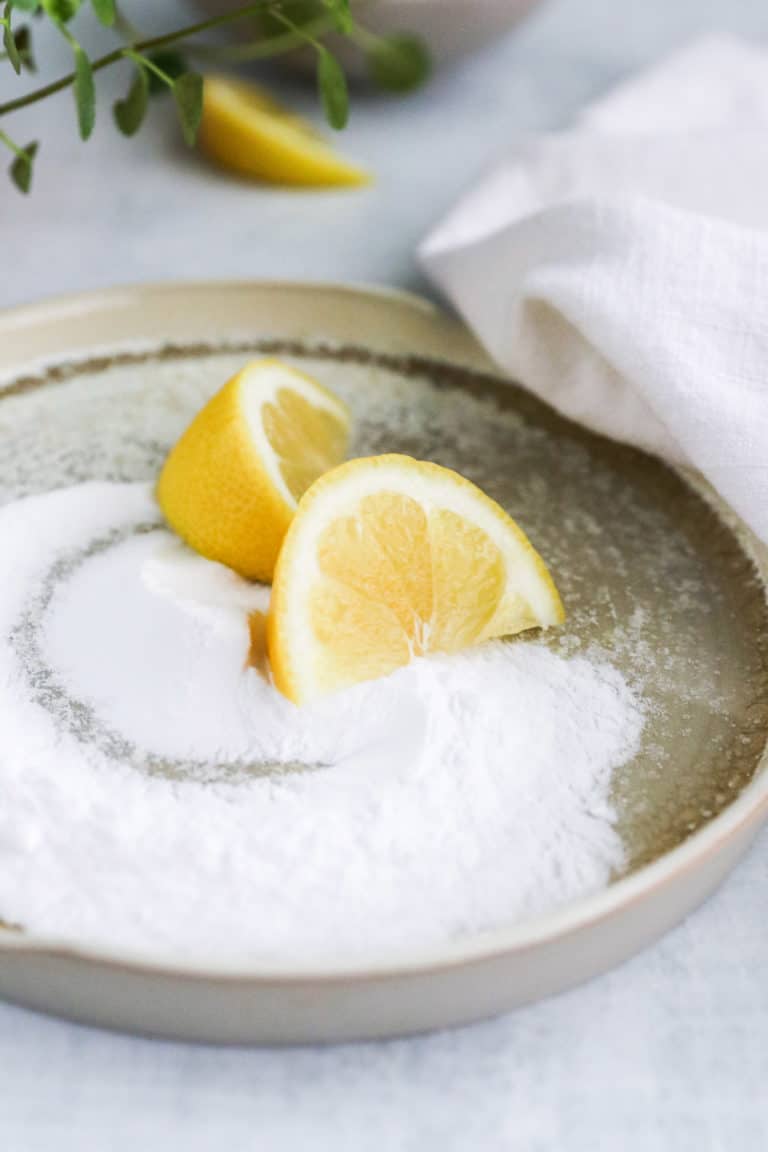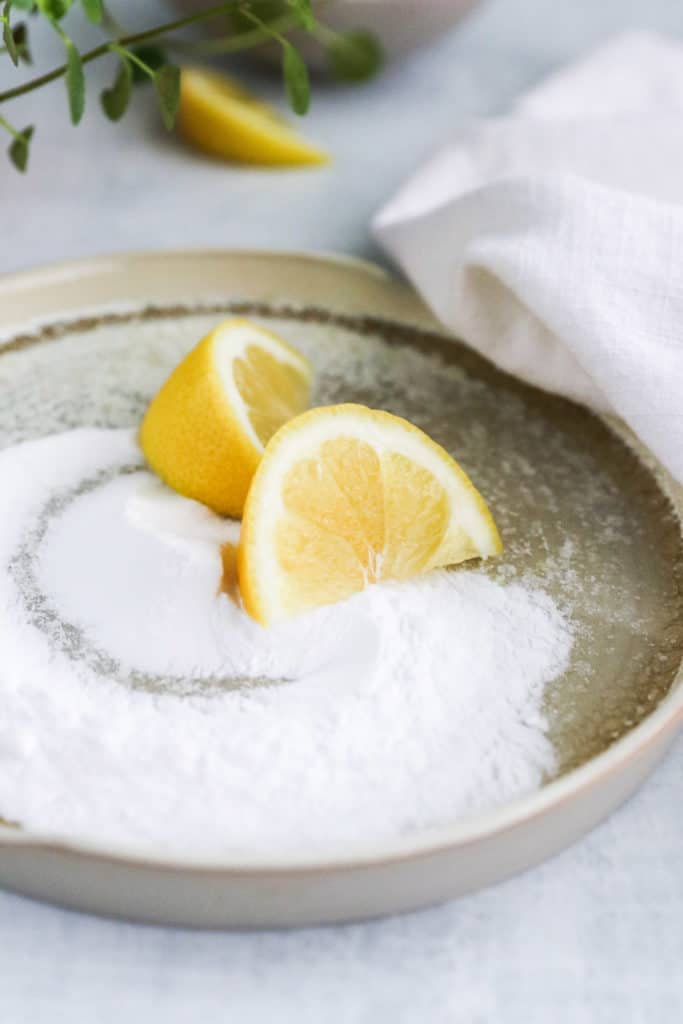 2 tablespoons

caster sugar

(or baking soda if your hands are super chapped)

2 tablespoons

sweet almond oil

Zest of lemon + 1 tablespoon lemon juice
Mix all the ingredients together in a small bowl. Gently massage a quarter-sized amount of scrub in circular motions to slough away dry skin and soften hands.
Rinse thoroughly, pat dry, and moisturize with a little extra almond oil if necessary. You can save the remaining scrub for up to a week in the refrigerator.
3. Nurturing cuticle oil
This essential oil blend makes a perfect cuticle oil, which helps replenish moisture and keep hangnails at bay.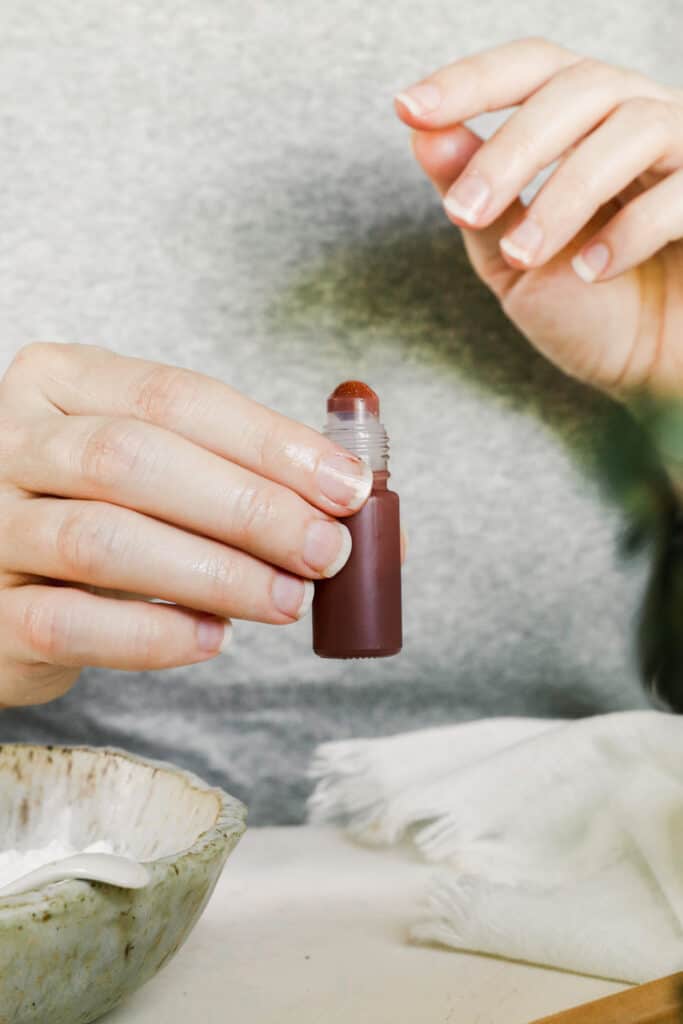 Combine all the ingredients in a small bowl. Pour into a roller bottle and gently massage into nails and cuticles 1–2 times a day.
This blend should last up to a year.
At-Home Manicure FAQs
What's the best lotion to soften extremely dry hands?
I swear by this honey hand balm for soothing all sorts of skin ailments, including rough, painfully dry hands. I love it so much, I even gave it away for Christmas one year and had friends knocking down my door for the recipe.
Are dry hands a sign of a health issue?
Normally, dry hands are simply a result of cold, dry weather combined with excessive hand washing (you can blame hot tap water for making matters worse). While they're not "bad" per se, if you develop cracks or sores on your hands or cuticles, this can let germs in. That's why it's best to replenish moisture to keep skin healthy all winter long.
If your hands are dryer than usual, and you're having trouble making them feel soft again, it's best to consult your doctor to see if there are any underlying issues that might be making your dry skin worse.
How often should I give myself an at-home manicure?
I think once a week should be adequate. In between sessions, make sure to wear gloves when doing the dishes, avoid excessively hot water, and apply lotion to your hands every chance you get.
How can I make my nails feel stronger and less brittle?
This post covers a variety of essential oils you can use to strengthen and nourish nails.
How can I heal cracked skin quickly?
Essential oils are also great at encouraging skin to heal quickly, thanks to their antimicrobial properties [source]. Try a few drops of tea tree, lemongrass, eucalyptus, patchouli, or geranium oils [source] mixed with a gentle carrier oil like almond or jojoba.
This post was medically reviewed by Dr. Jennifer Haley, a board-certified dermatologist with extensive experience in medical, cosmetic, and surgical dermatology. Learn more about Hello Glow's medical reviewers here. As always, this is not personal medical advice, and we recommend that you talk with your doctor.
244