What are carrier oils, and what makes them so unique? Well, carrier oils are plant-based extracts from nuts or seeds. Sometimes they're used alone, and sometimes they are mixed with other oils for multi-purpose combinations. Most importantly, they're naturally derived and lack the fillers and chemicals found in store-bought skincare products.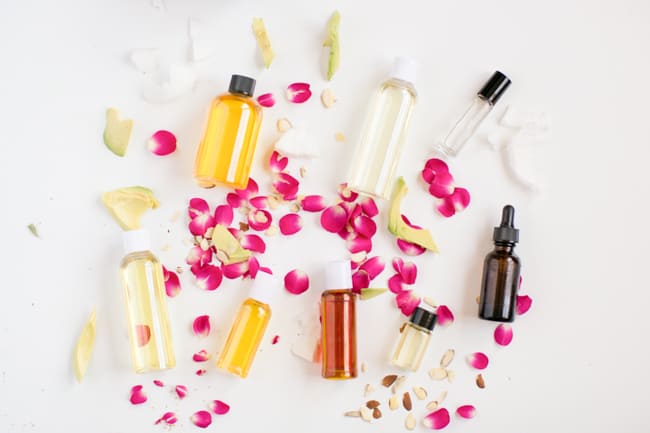 Just to be clear, carrier oils aren't the same thing as essential oils. Essential oils have their own skin benefits, but carrier oils deserve their own recognition for their skin-nurturing benefits. Carrier oils have a very minimal smell, often can also be used in cooking, and tend to have a thicker consistency, making them great to blend with and dilute essential oils. Essential oils are also derived from plants through a distillation process, which uses water or steam.
Different carrier oils can help certain skin conditions and improve the look and feel of your skin. When used properly, they can help balance oil production, provide anti-aging benefits and hydrate skin and hair. Check out some of these common carrier oils and see what works for your skin type. There's one for everyone!
Carrier oils for normal or combination skin
1. Sunflower oil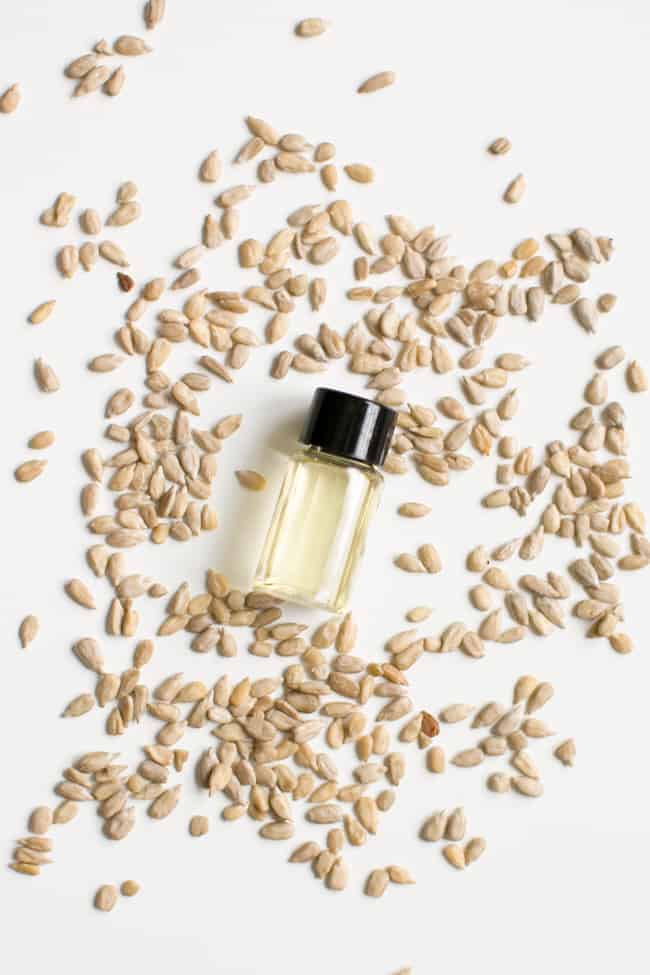 Sunflower oil is known to be a naturally balanced oil—not too heavy and not too light. It can be used in a variety of different ways, including as a post-shower body oil, an anti-aging mask, and for light sun protection. If you suffer from acne or redness and irritation, it's also a great oil to consider adding to your skincare routine.
Buy it here
2. Coconut oil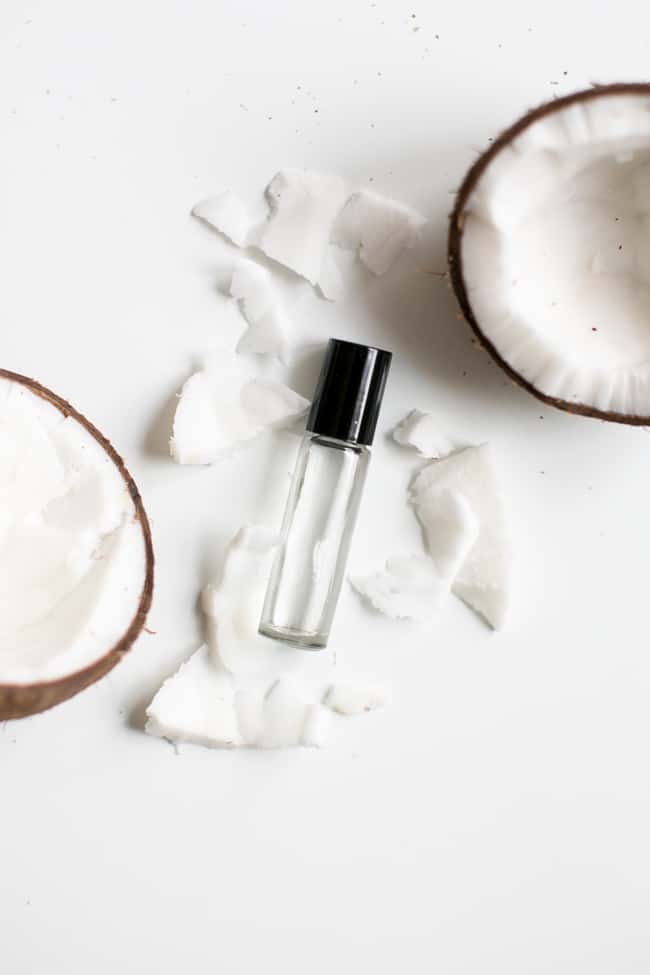 Another great carrier oil for most skin types is organic virgin coconut oil. Rich in vitamin E, antioxidants and natural fatty acids, coconut oil hydrates dry skin head to toe and fights cellulite, stretch marks and keratosis pilaris (those pesky bumps on the back of your arms).
We have plenty of suggestions for using coconut in daily health and beauty routines (101 suggestions, in fact), but here are our 8 favorite beauty uses for it.
Buy it here
3. Pomegranate seed oil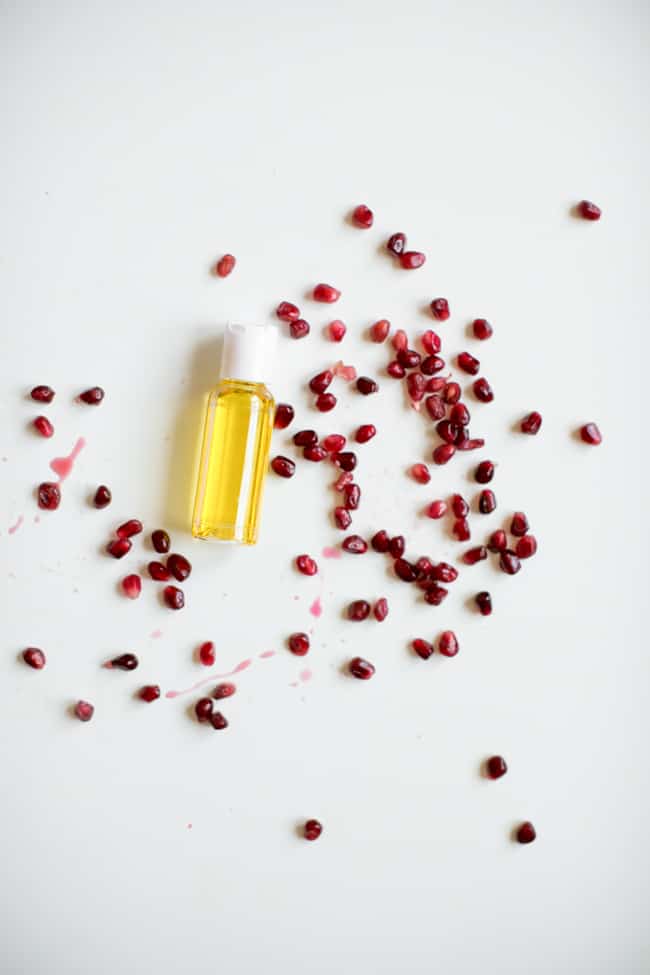 We love pomegranate recipes, and pomegranate seed oil is also fabulous for our skin. The fruit has been a health staple for thousands of years due to its many benefits. It can reveal younger looking skin by rejuvenating skin cells and inhibiting UVB damage.
The anti-inflammatory oil is perfect for all skin types. Try this pomegranate beauty smoothie to start seeing brighter, smoother skin from the inside.
Buy it here
4. Jojoba oil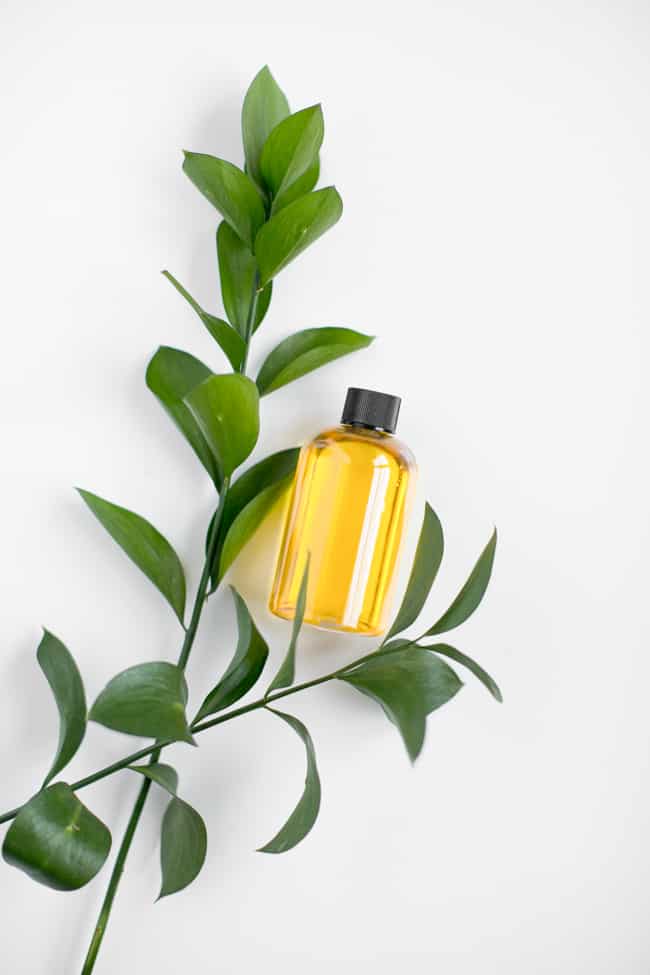 Made from jojoba seeds, jojoba oil is one of the most common carrier oils out there, especially since it can be used to help nearly all types of skin. Full of fatty acids and vitamin E, it's incredibly moisturizing without leaving a heavy residue.
It's great for combination skin, can be used to nourish dry skin and even helps oily skin regulate oil production as it mimics your skin's natural oils. There's nothing like a body balm for your skin, and this recipe with jojoba oil, coconut oil, cocoa butter, and beeswax does just about everything.
Buy it here
Carrier oils for oily skin
5. Tamanu oil
Tamanu oil comes from tamanu nuts, and is full of anti-inflammatory, anti-bacterial, and antioxidant properties. Since it fights bacteria, tamanu oil is a great treatment for acne-prone skin—and as we know, acne can happen to adults, too.
Those same properties are also thought to help stretch marks and scars. We even have just the right blackhead cleanser for you made with tamanu oil.
Buy it here
6. Grapeseed oil
Grapeseed oil has shown to be an excellent oil moderator and is loaded with antioxidants and vitamin C, making it especially helpful for those seeing acne in their adult years. It also helps restore collagen and calm skin inflammation. The lightweight oil spreads easily, making it a great base for a DIY massage oil.
Buy it here
Carrier oils for dry or aging skin
7. Rosehip seed oil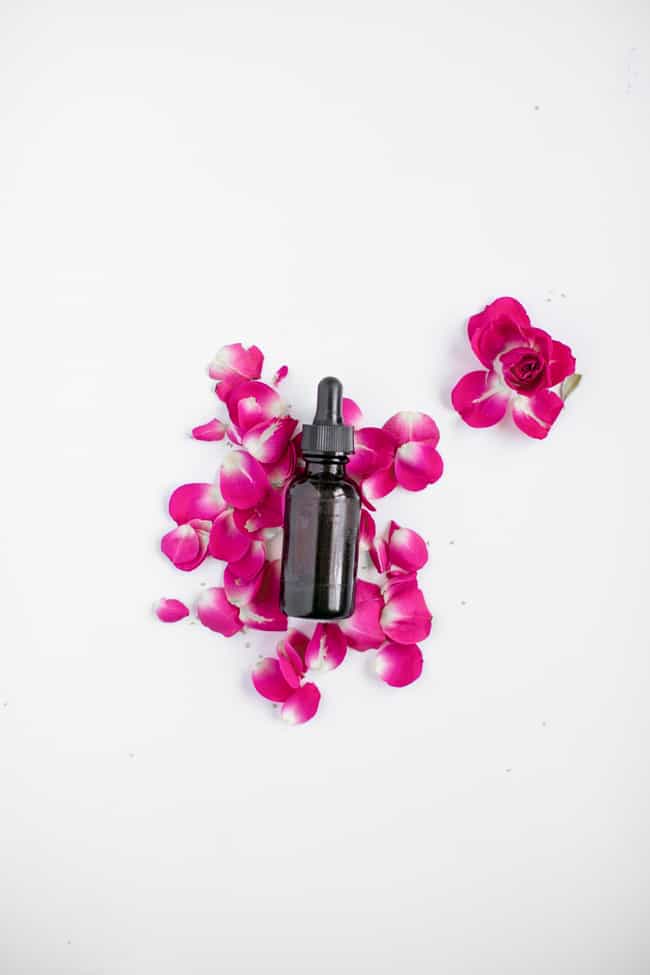 Deeply moisturizing, rosehip seed oil is an amazing option for those looking for a dry skin treatment. With rich nourishment, it also makes for a great anti-aging ingredient, particularly around the dreaded crow's feet around the eyes.
You'll see firmer, smoother skin with rosehip seed oil as its vitamins A, C and E protect and renew skin. It's a light oil, but not recommended for acne-prone skin. You can use rosehip seed oil to make an anti-aging face oil or with rosewater for a hydrating serum to use throughout they day.
Buy it here
8. Evening primrose oil
Have an itch that won't go away? Try evening primrose oil. It contains a healthy dose of fatty acids and anti-inflammatory properties, and is a good option for those suffering from dry, itchy patches from eczema or psoriasis.
Bonus: evening primrose oil supplements can help ease your PMS symptoms like bloating, irritability, breast tenderness, and anxiety.
Buy it here
9. Sweet almond oil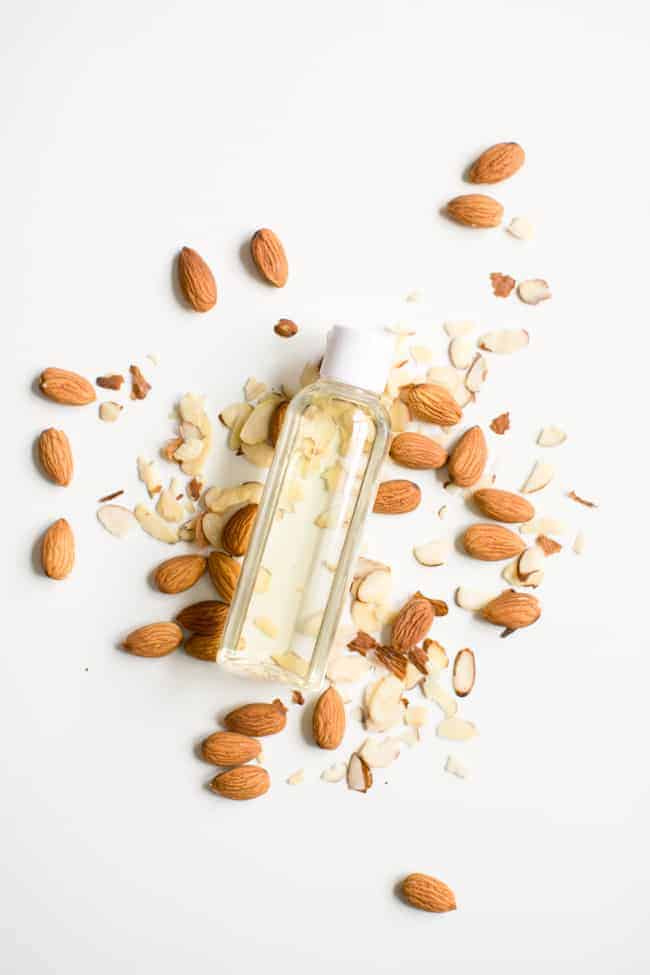 Almonds are certainly a delicious protein snack, but the heavier oil from almonds is also great for your dry skin with its richness from vitamin E, fatty acids, proteins, and minerals. And a body oil is a great way to experiment with almond oil, especially combined with roses!
Just add 1 cup of rose petals and 1 cup of almond oil and mix. It's an extra moisturizing treat for those with very dry or sensitive skin, and you'll be sure to smell beautiful.
Buy it here
10. Sea buckthorn oil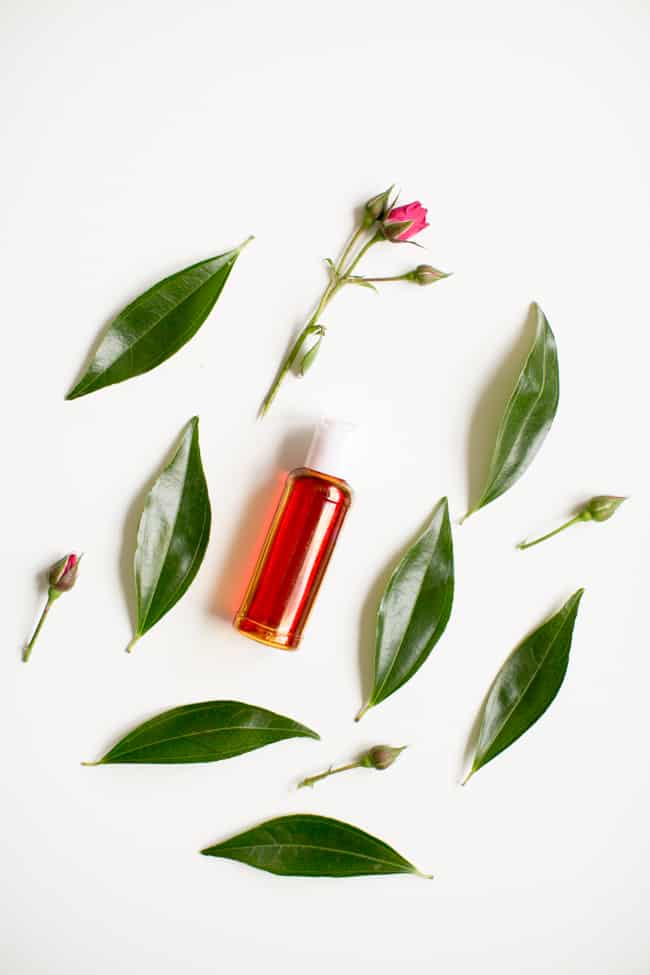 Sea buckthorn is a rather new trend in treating wrinkles and damaged skin. It's a great addition to a face moisturizer, and it's packed full of fatty acids, phytosterols, tocopherols, and carotenes.
Here's a great example of a recipe to make your own sensitive skin moisturizer, loaded with other beautifiers like shea butter, jojoba oil and chamomile essential oil.
Buy it here
11. Avocado oil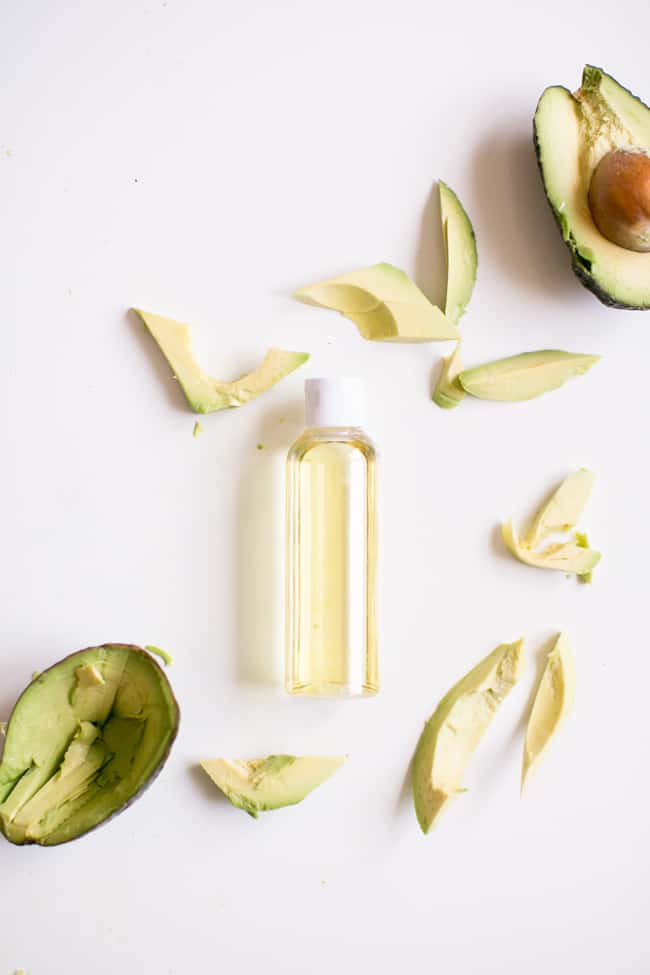 Avocados are packed with fatty acids, making avocado oil a wonderful moisturizer for dry skin. Plus it contains vitamins A, D and E that help boost collagen production and fight aging signs like fine wrinkles. Rich avocado oil keeps the skin supple and promotes elasticity, making it a perfect oil for preventing stretch marks.
Buy it here
This post was medically reviewed by Dr. Jennifer Haley, a board-certified dermatologist with extensive experience in medical, cosmetic and surgical dermatology. Learn more about Hello Glow's medical review board here. As always, this is not personal medical advice and we recommend that you talk with your doctor.
294