Jelly soaps are a lot of fun and a cute way to encourage your kids to wash their hands. And they need all the encouragement they can get, am I right?
Creating your own DIY jelly soaps is super simple and it's a fun project that kids will love to help with. You can customize the scent and look (different colors! glitter!), plus have complete control over the ingredients you use. Perfect for sensitive skin types!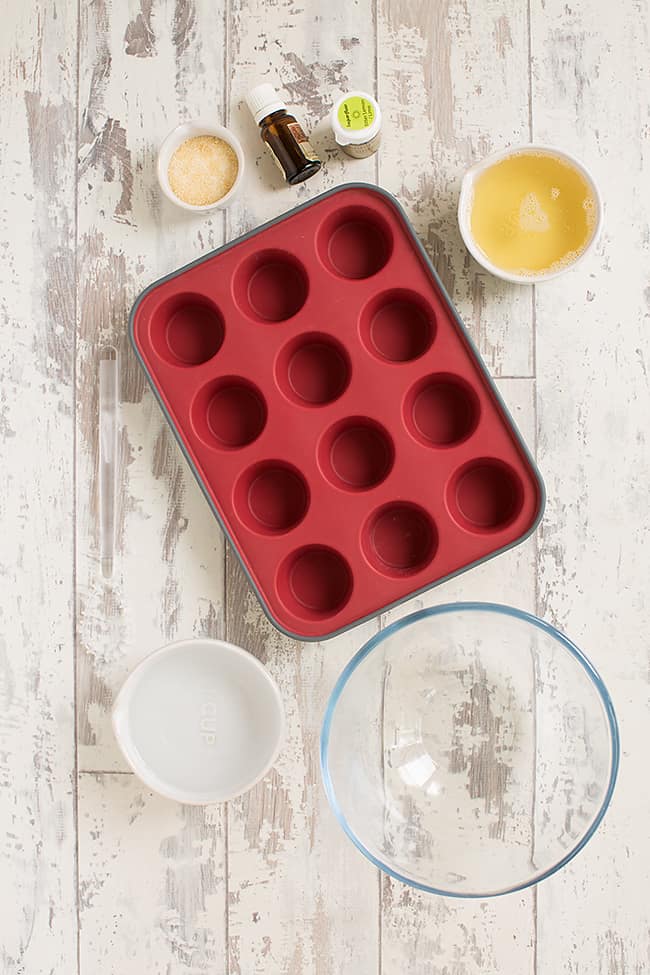 This version is made with gelatin, castile soap and essential oils. I chose geranium essential oil as I love the smell and it also has antibacterial and antimicrobial properties, which is perfect for a soap.
My son suffers with eczema and as I work a lot with my hands, they tend to be washed often and get really dry. Using castile soap works great--it's gentle, chemical-free and acts as an emollient.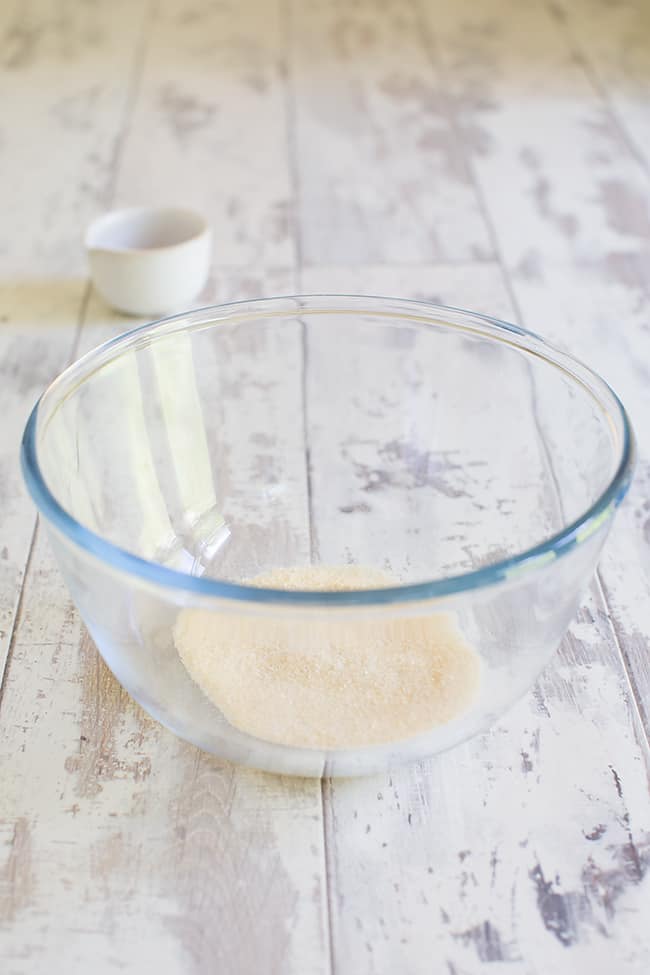 How to make DIY Rainbow Jelly Soaps
Add your salt and gelatin to a bowl. Mixing the salt and gelatin is a key step as this helps to separate out the gelatin granules and reduce clumping.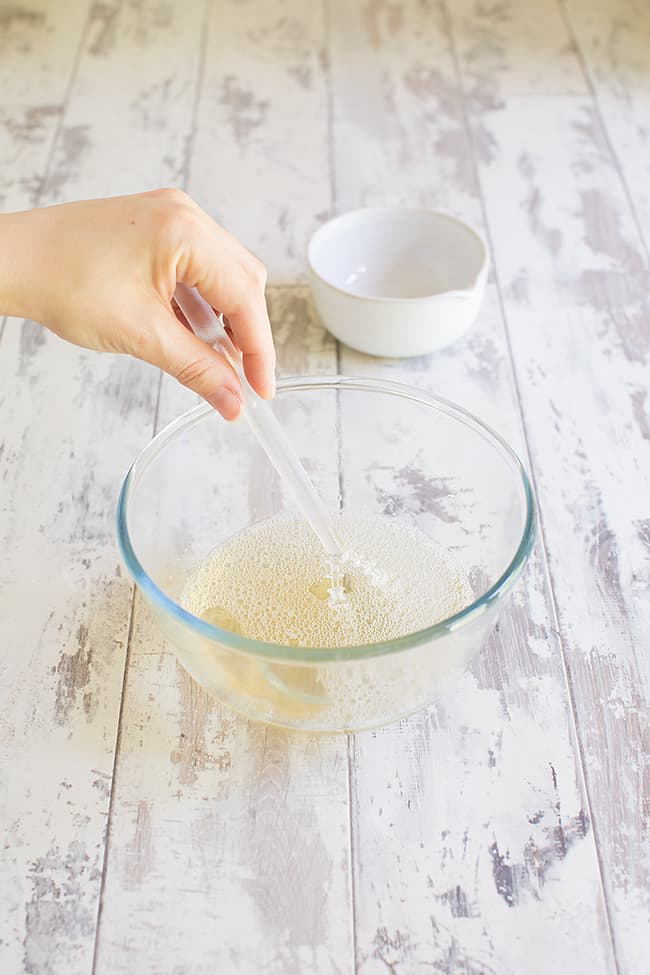 Next, add your boiling water and stir until the gelatin is dissolved. It is really important to make sure you use boiling water, otherwise the gelatin won't dissolve. It also takes a minute or two for the granules to dissolve fully so keep stirring and try not to stir too vigorously or the gelatin will end up on the sides of your bowl.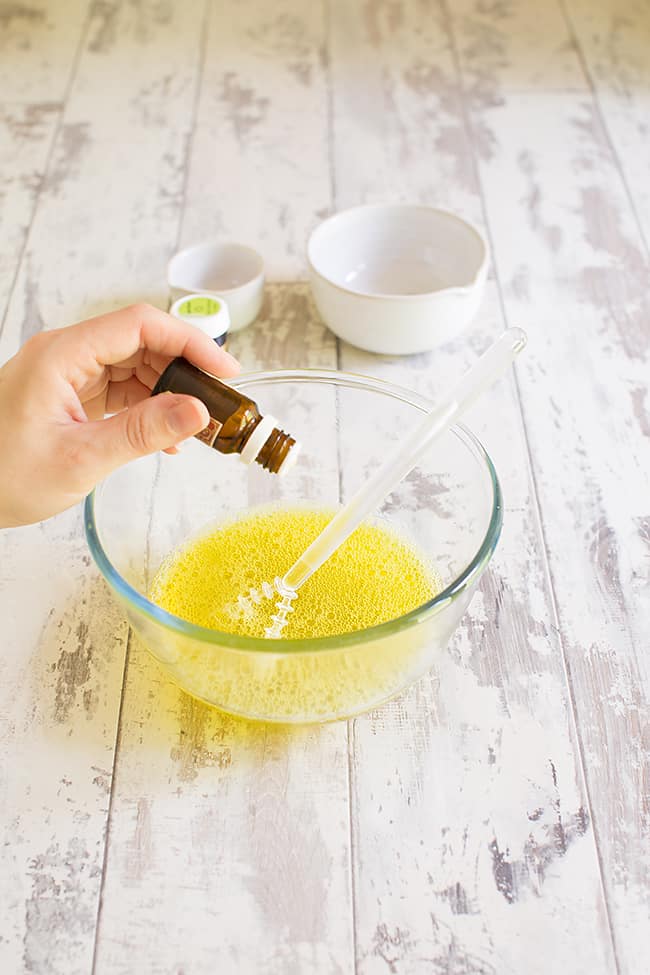 To reduce the amount of frothing in the soap, add the coloring and essential oils next. Stir well.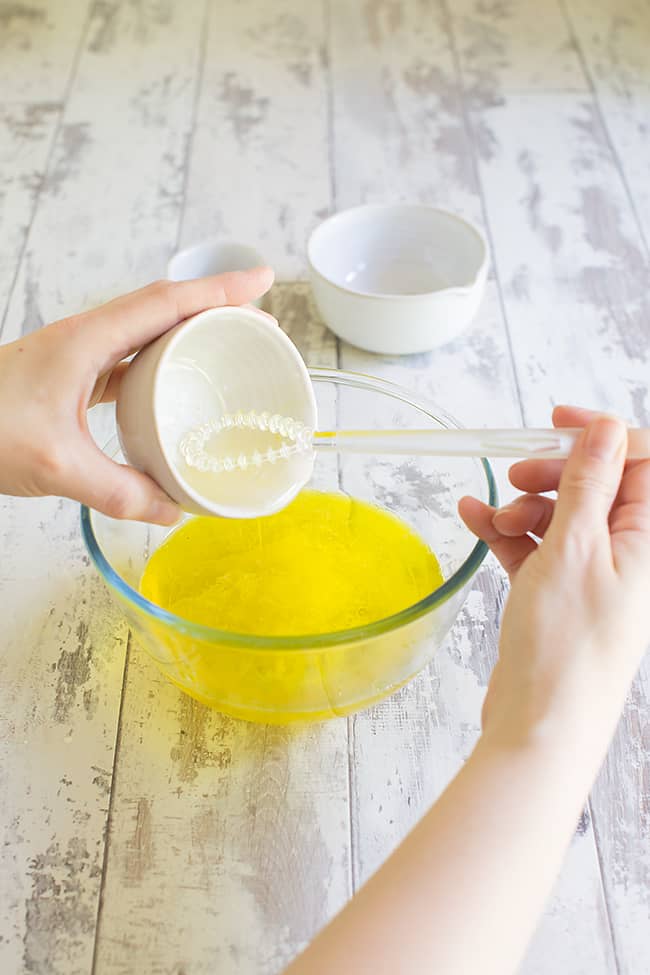 Add in the soap you are using and mix until well combined.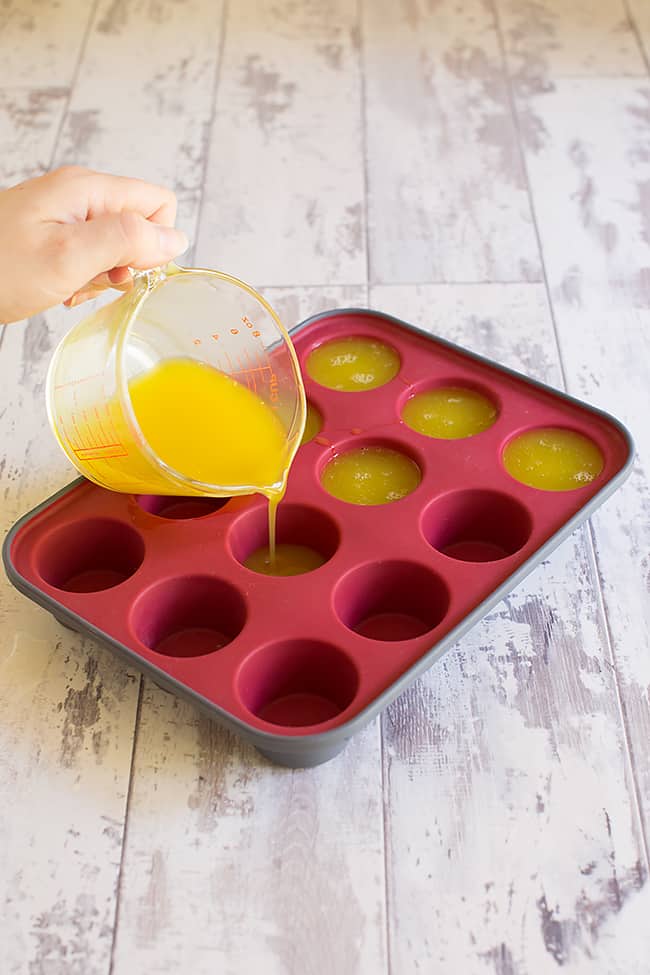 Finally, pour the liquid into your molds and allow to set for about 2 hours or until the jelly is firm.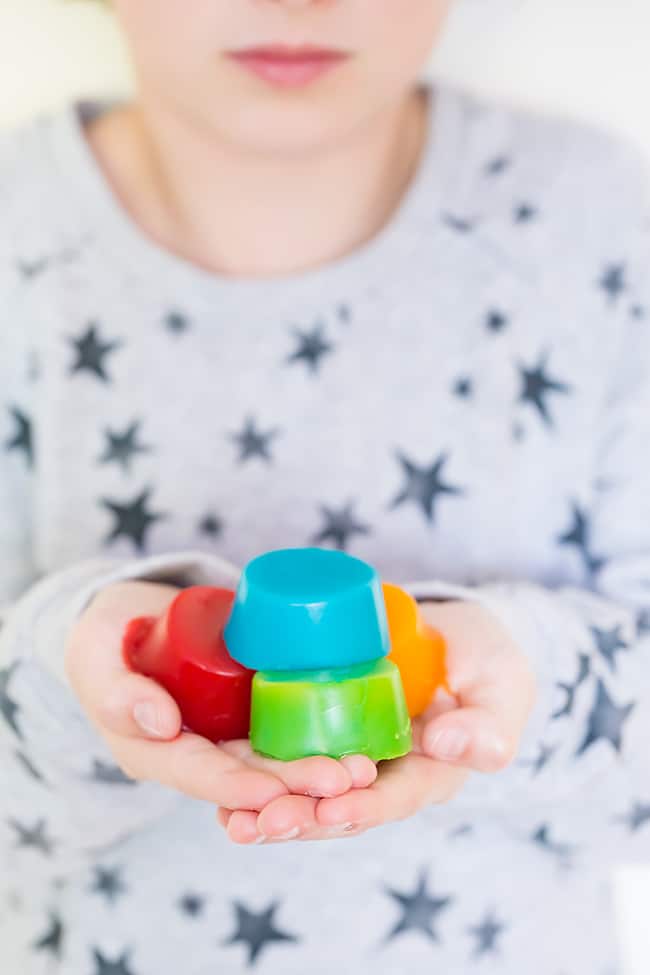 If you use small molds then you can create single use jelly soaps. Simply store them in the fridge and take one out every time you need to use it. They're super fun for kids' baths!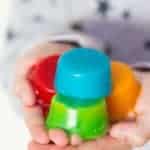 Print
DIY Rainbow Jelly Soap
Jiggly Jelly Soap can be made really easily using just a few ingredients!
Instructions
Mix together the salt and gelatin in a bowl, then add the boiling water and stir until dissolved.

Add essential oils and coloring, then stir in the castile soap.

Pour the liquid mixture into the silicone soap molds. Refrigerate until set.

Store finished soap in the refrigerator for up to 2 weeks.
48