One of my favorite summer rituals is heralding the arrival of lavender season with a childlike glee. Since we're lucky enough to live close to a few lavender farms, I make a point to visit during their blooming season from June to September.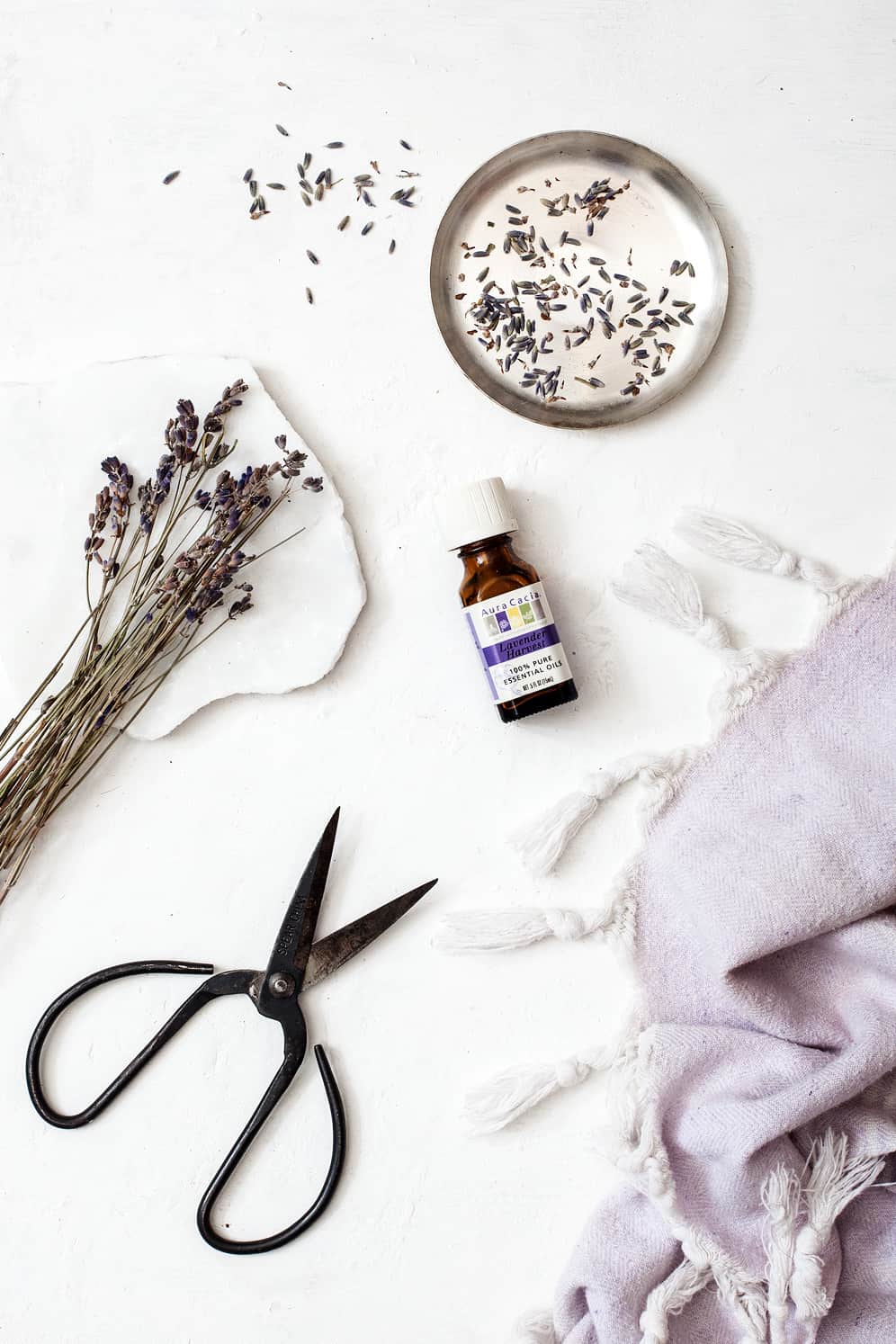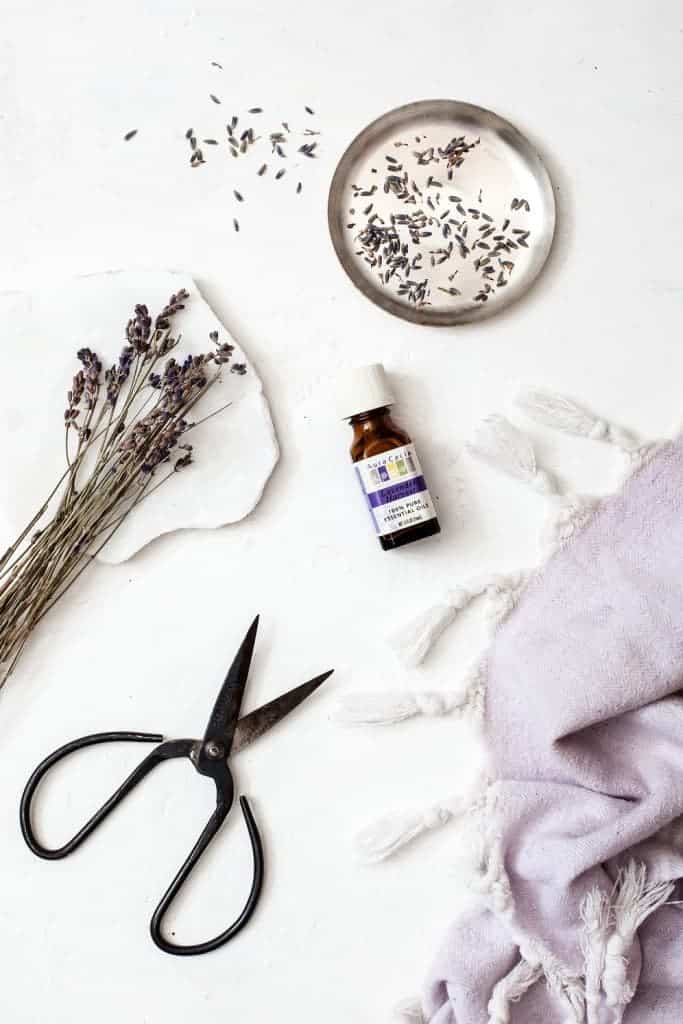 Standing in a lavender field – watching the rolling waves of purple blooms sway in the breeze, their scent perfuming the air – it's hard not to imagine oneself in Provence, peeking out from your straw hat to take in the countryside. While I wait wistfully for the days when I can purchase that plane ticket to the south of France, I'll be making every DIY lavender project I can get my hands on.
Since lavender lends itself so well to natural beauty, I thought I'd channel my inner perfumer and try my hand at some DIY lavender hand soap. After all, while I may not be able to gaze out my kitchen window and see the rolling hills of Provence, I'm a firm believer that my kitchen can still smell like I can.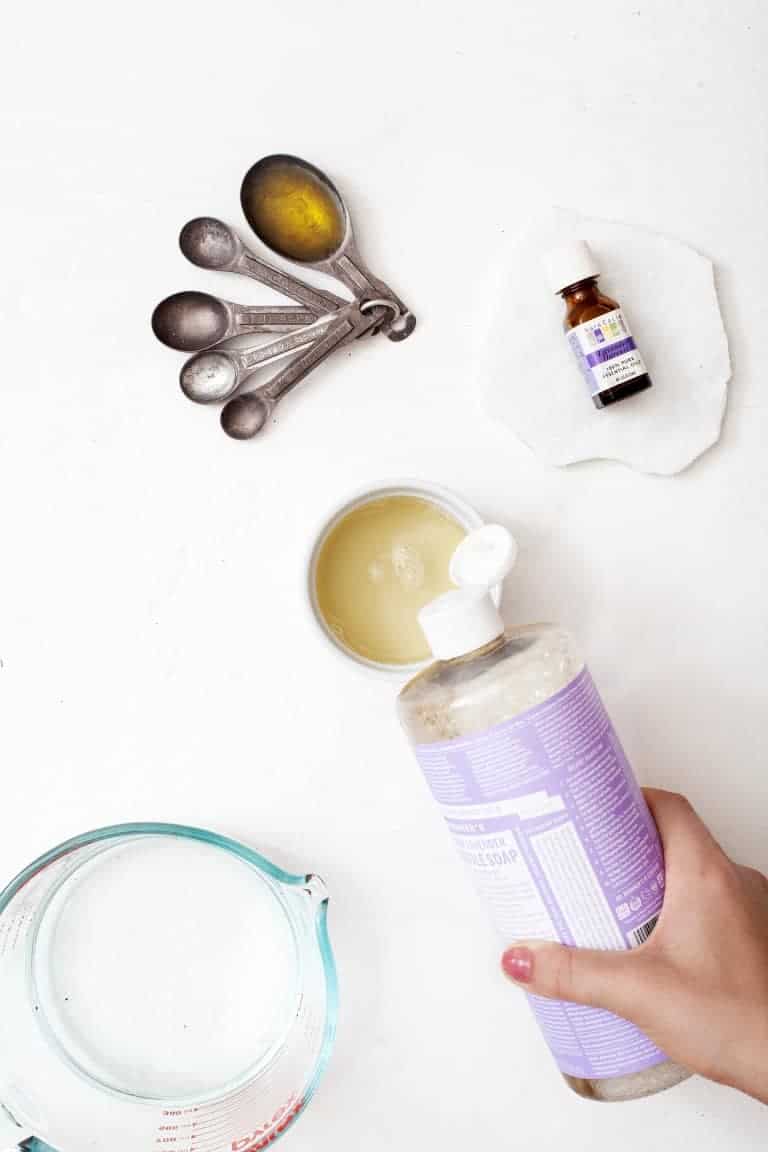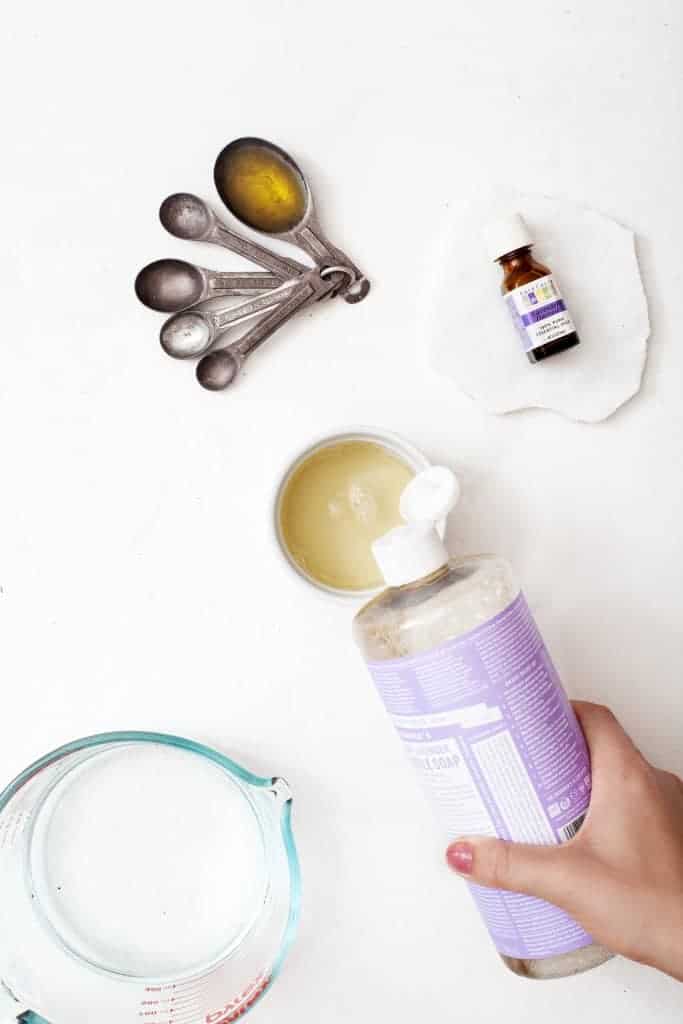 From a practical point of view, one of the things I like best about this recipe is its simplicity. Four ingredients are all you need – most of which you probably have at home.
If you're like me and you often run out of hand soap at the most inopportune times – say when company is coming, or you've just come in from the garden – then you'll want to pin this for later.
Scroll down for the recipe!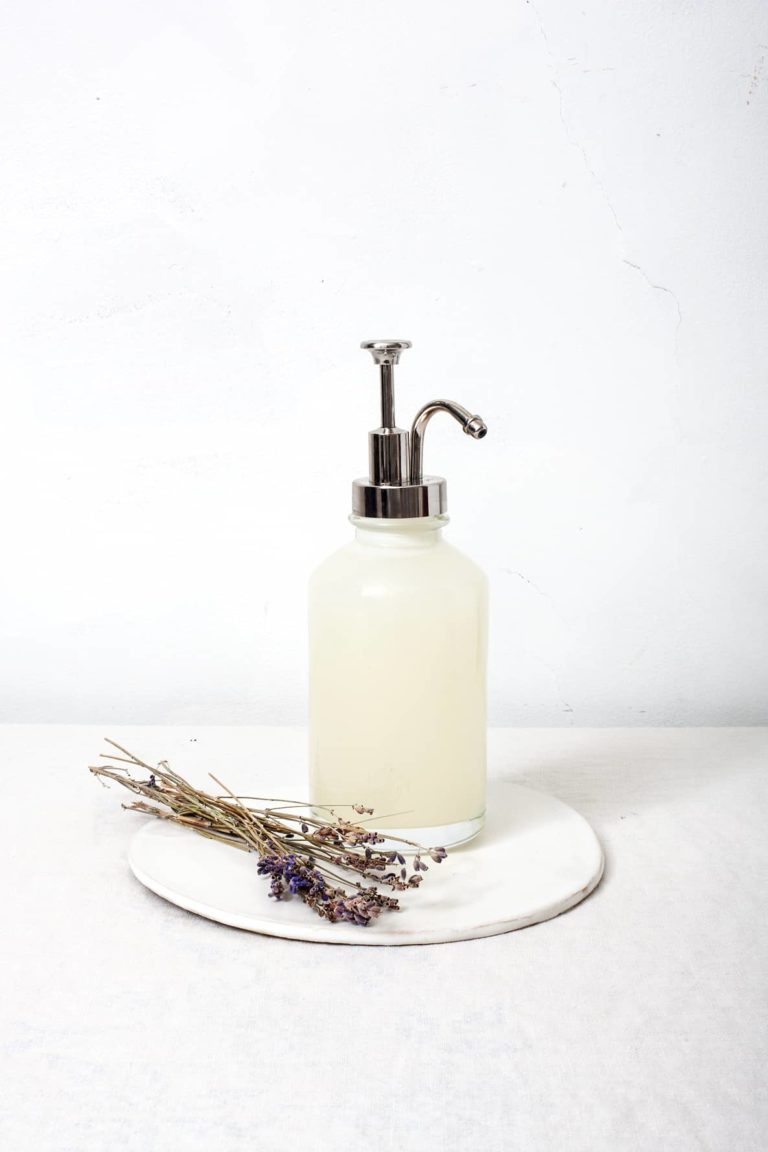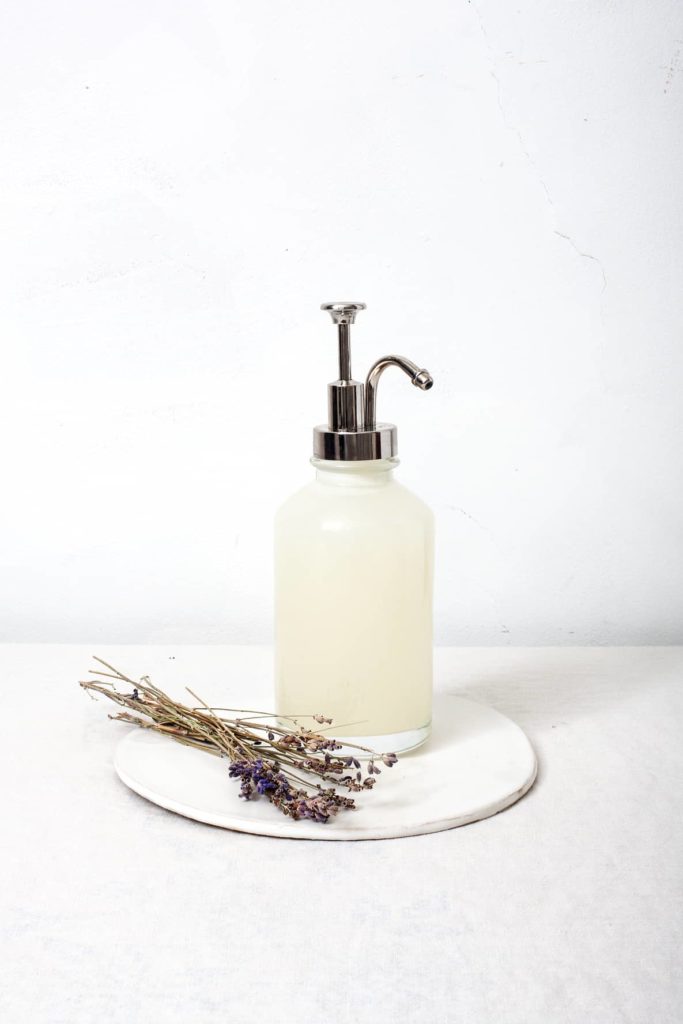 4 more ways to make your own hand soap
If you're concerned that too much hand washing will dry out your hands, opt for natural, homemade hand soaps. They will change your life! They're moisturizing, they smell good, and they can even be a fun option for kids (hello, foaming soap!). Not to mention they're easy to mix and much more affordable in the long term.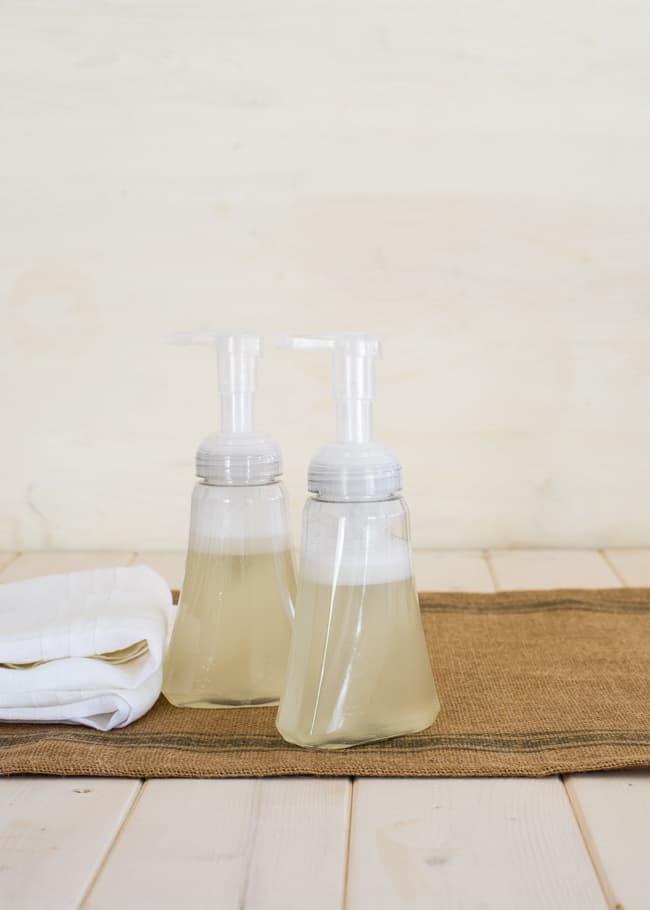 Cold weather is hard on our skin, and especially our hands. That's why a non-drying, natural hand soap is a must in the bathroom and kitchen. This one is made with germ-fighting castile soap, moisturizing coconut oil, and freshly scented essential oils such as peppermint and eucalyptus.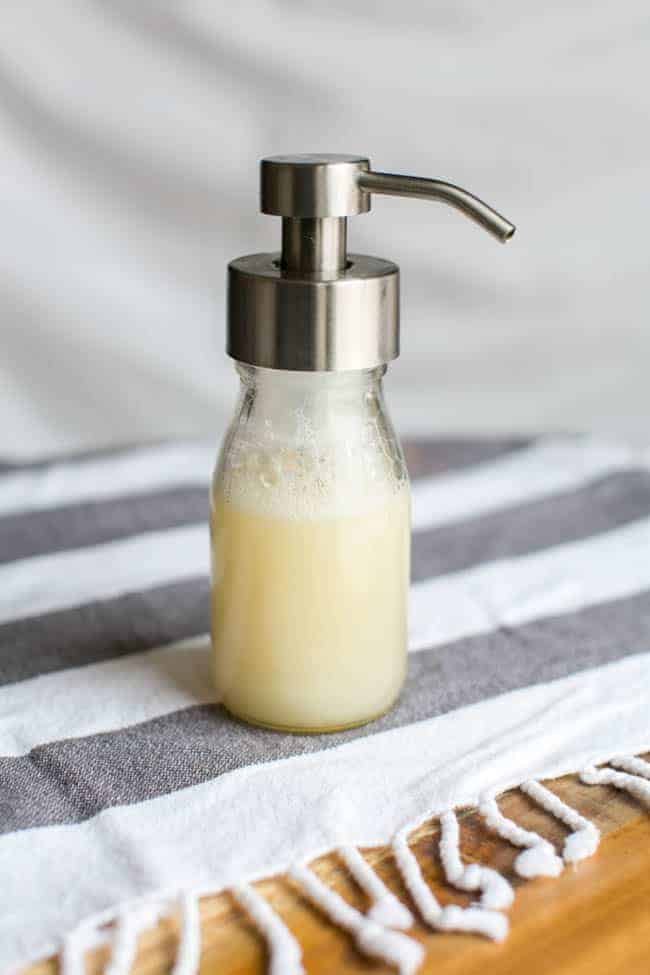 Honey is a natural humectant, attracting moisture from the air, and the almond oil nicely counteracts the drying effects of the soap. The result is a wonderful foaming hand soap, which clearly makes hand washing more fun (yes, that includes the kids!)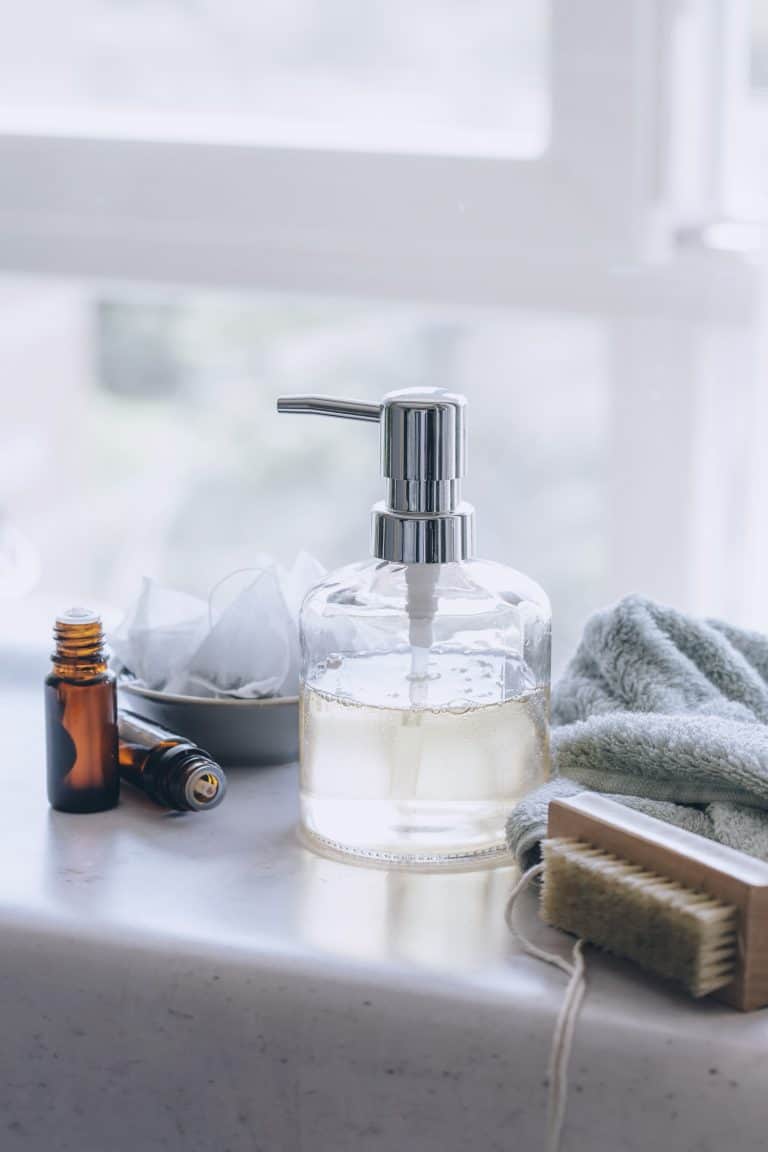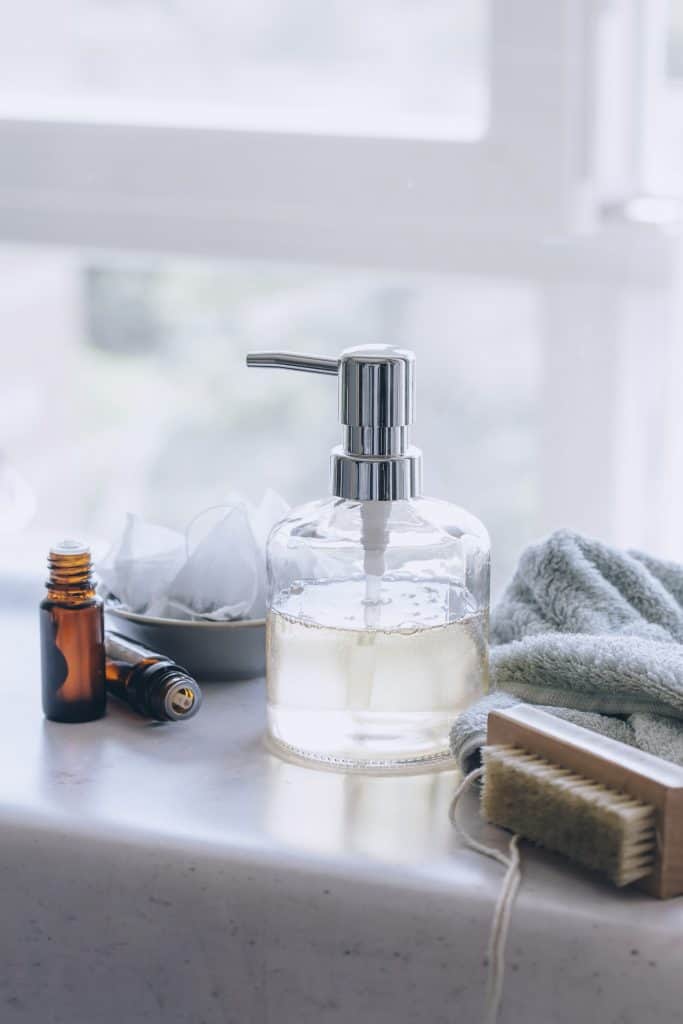 A germ-fighting hand soap is the first step towards keeping colds and the flu at a distance. We're always making this recipe come fall – it's packed with antiseptic essential oils! The combination of lemongrass, ginger, and green tea smells lovely and fresh, and the sweet almond oil prevents your skin from drying.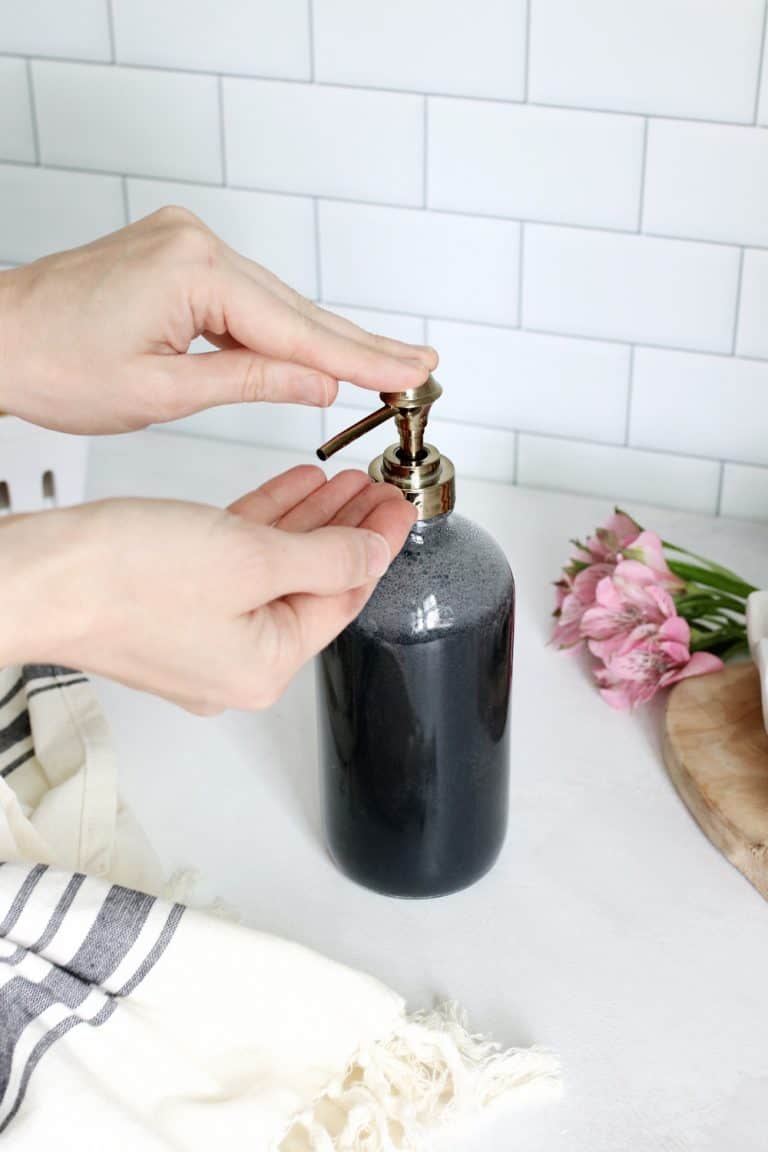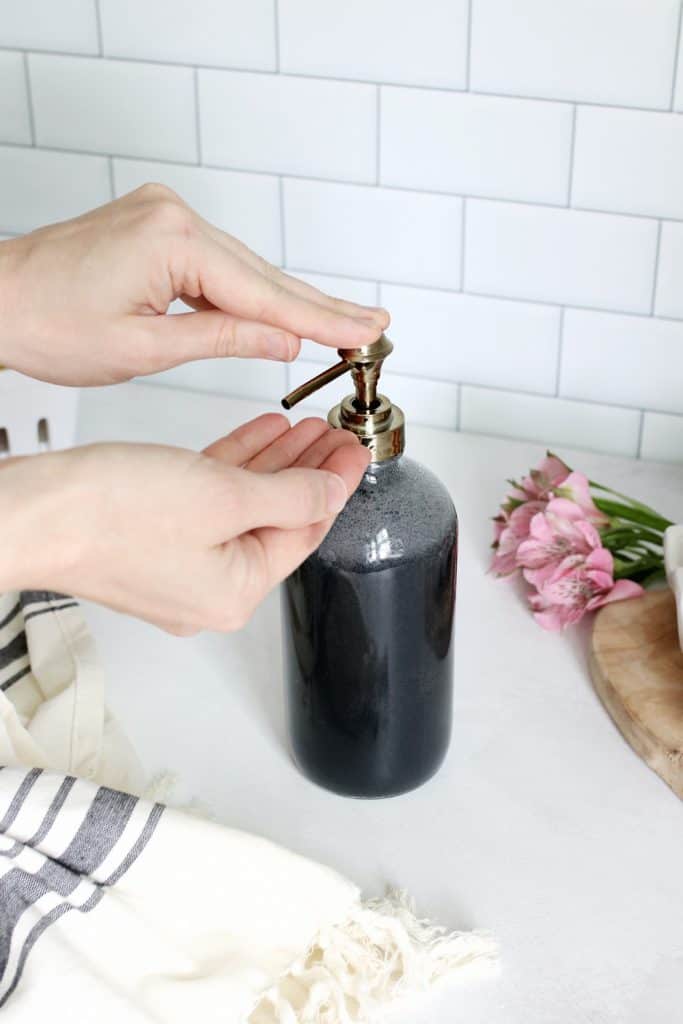 Since it's an excellent exfoliant that removes dead skin cells along with the extraction of dirt and grime, charcoal soap can also be used to treat skin conditions like psoriasis and eczema. Opt for this recipe if you have sensitive skin but also if you're looking to keep germs at bay during the flu season.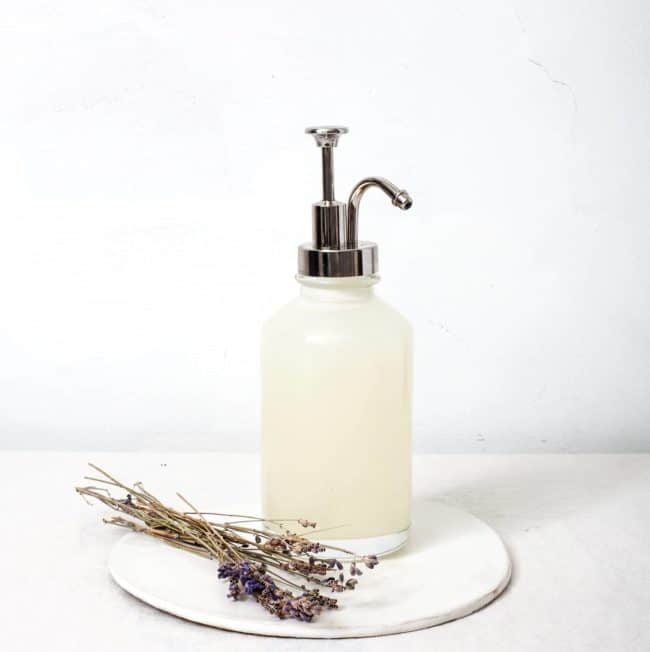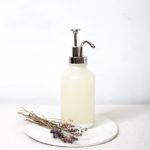 Print
DIY Lavender Infused Hand Soap
A simple four-ingredient recipe for lavender infused hand soap
Equipment
Medium-sized bowl

Refillable soap dispenser
Instructions
Measure out your castile soap and mix with water in a medium bowl.

Pour the soap mixture into your soap dispenser and add lavender essential oil

Add sweet almond oil to the mixture and gently shake to combine. Enjoy!
Notes
While this simple hand soap recipe requires just four ingredients, you're free to add any extra essential oils, carrier oils and natural fragrances that you like. The sky's the limit so go ahead and mix and match until you find a blend that you enjoy.
This post was medically reviewed by Dr. Jennifer Haley, a board-certified dermatologist with extensive experience in medical, cosmetic and surgical dermatology. Learn more about Hello Glow's medical review board here. As always, this is not personal medical advice and we recommend that you talk with your doctor.
77