No matter your skin type, be it oily, dry or somewhere in between, everyone can benefit from adding a boost of hydration to their skin care regimen. "All skin needs moisture to remain plump and balanced—even oily and acne-prone skin," explains Molly Lamb, esthetician and owner of Skin by Molly in Brooklyn, New York.
"We all have free water levels in our skin that need to remain flowing in order to have healthy skin—and a hydrating mask is a great way to ensure that hydration levels are balanced."
While you can certainly find your fair share of hydrating face masks at your local beauty store or at one of several online marketplaces, many of the key ingredients used in these over-the-counter masks may already be in your fridge or pantry.
For example, cucumber is the champion for hydrating vegetables, and yogurt provides essential probiotics and lactic acid to nourish and exfoliate, while honey nourishes and hydrates your skin, explains Elina Fedotova, celebrity esthetician and founder of Elina Organics Skincare. Another wonderful mask she recommends to her clients is a calming blend of watermelon and cucumber, mixed with honey.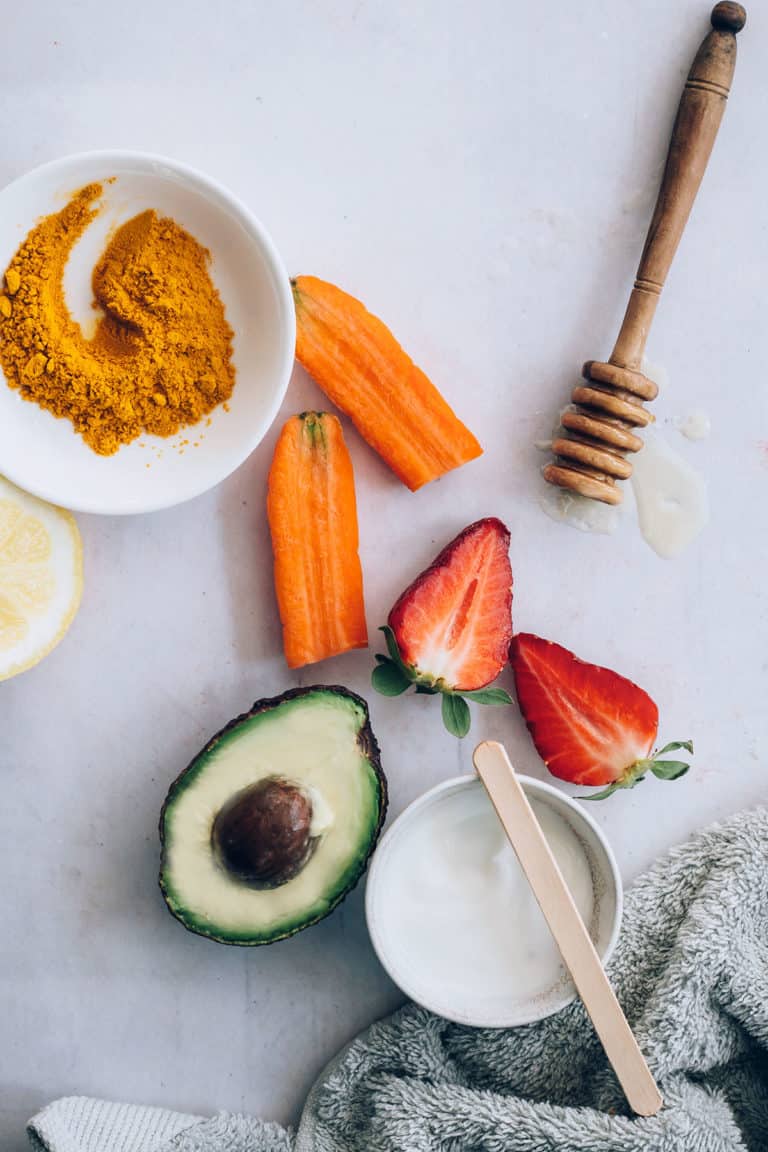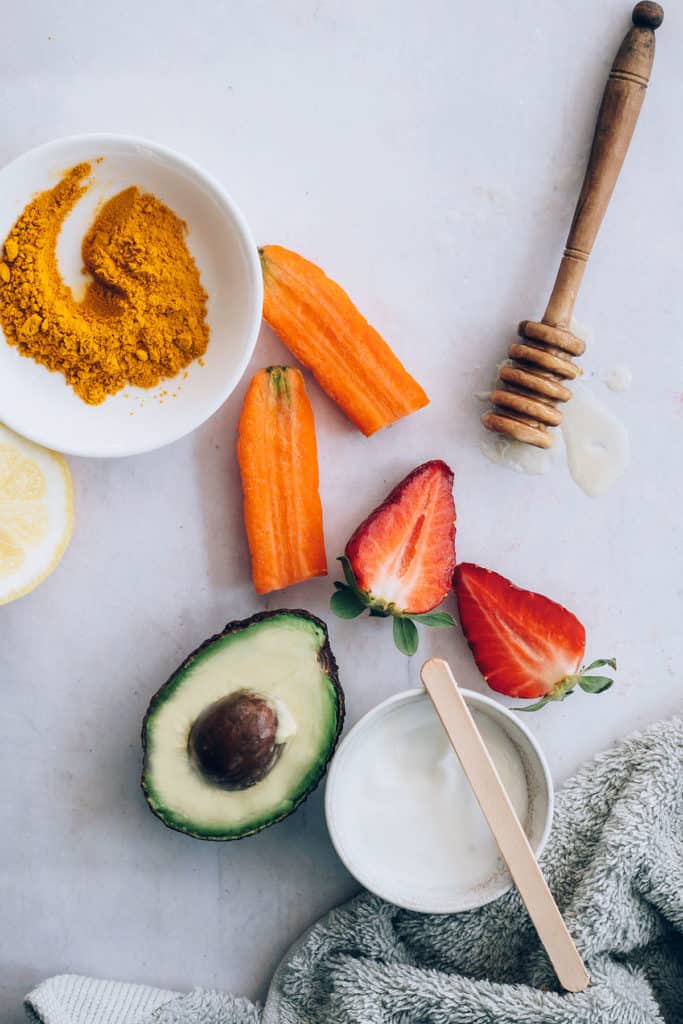 5 Hydrating Face Mask Recipes
If you're looking to amp up your hydration, doing so at home is not only convenient, but it also gives you the empowerment of knowing what you're putting on your face, since many over-the-counter varieties contain fillers and chemicals that could do more harm than good. Here are the homemade recipes for creating a hydrating face masks that experts recommend.
Hydrating Face Mask For Normal Skin
2 tablespoons honey (warmed)

1 teaspoon cottage cheese
Combine ingredients in a bowl and apply to face in a circular motion. Leave on for 20 minutes before rinsing off and patting face dry.
Honey is an antibacterial, so it's ideal for acne treatment and prevention. It's also full of antioxidants, which help fight free radicals in the environment that can lead to premature aging.
Additionally, Michelle Schlekewey, esthetician and Director of Guest Programs and Services at Golden Door, explains that honey provides a nice complexion boost thanks to its moisturizing and soothing properties. "Aside from the calcium, cottage cheese adds selenium, an essential mineral for youthful, glowing skin, and is also a great source of vitamin D," she says.
Hydrating Face Mask For Combination Skin
Mix ingredients in blender and apply mixture over the entire face for extra hydration and nourishment.
"Egg white supplies the skin necessary proteins and amino acids and avocado adds healthy fat and oils with a number of different fabulous vitamins," says Fedotova. "The t-zone will not need extra oils so the egg whites will help to close the pores and purify the complexion."
Hydrating Face Mask For Dry Skin
2 medium-sized carrots

1 teaspoon butter

2 teaspoons honey
Boil the carrots and place in a blender with butter and honey. Apply to face for 20 minutes before rinsing off.
Dry skin could be the result of numerous factors, but one of the most common is merely lack of oils. "Utilizing the natural fat and vitamin A in butter will help the beta carotene in the carrots penetrate the skin more effectively," says Fedotova. "The carrots also give a calming, healing and nourishing effect to the skin, while adding a gentle, sun-kissed glow to the skin."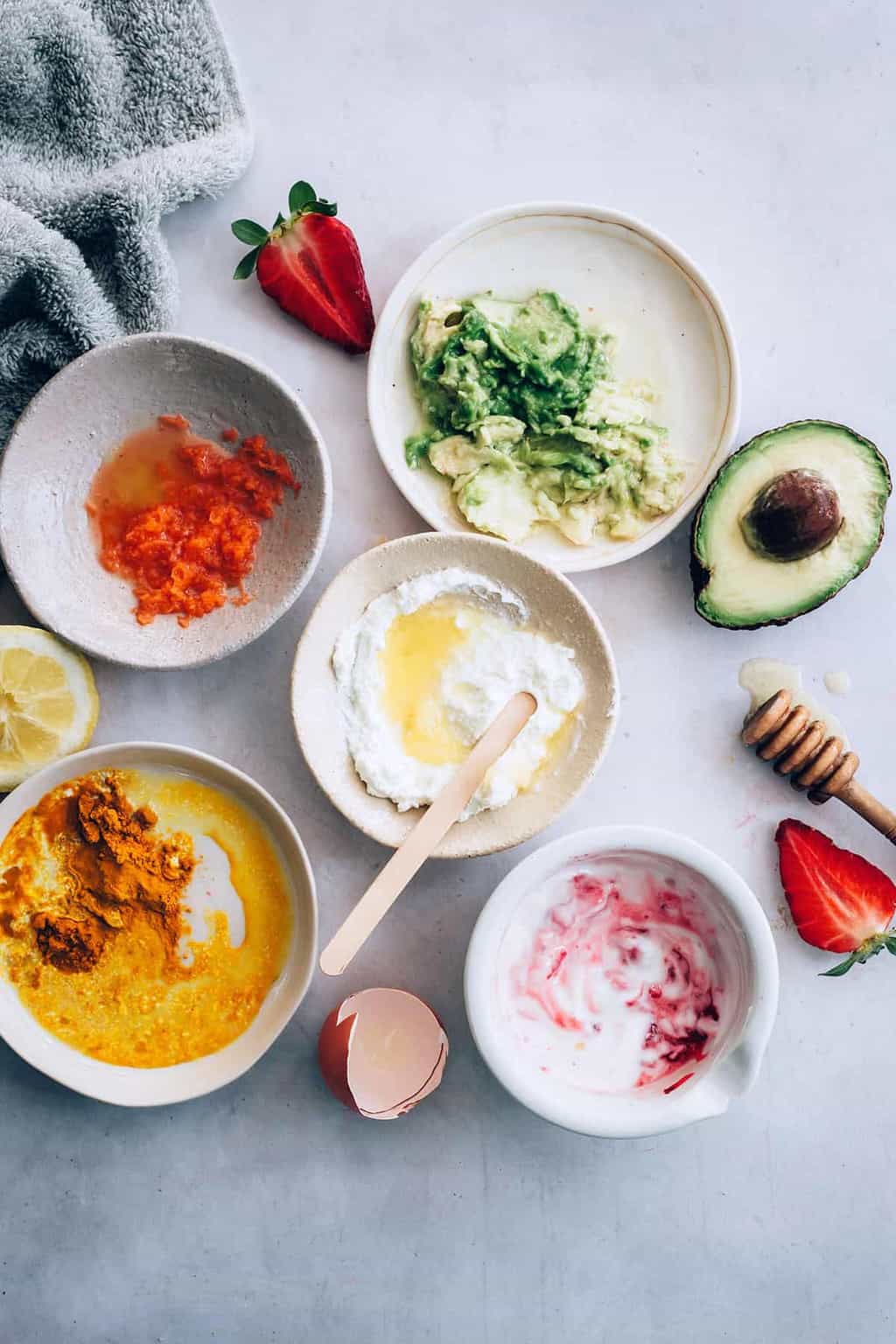 Hydrating Face Mask For Oily Skin
½ cup plain yogurt

¼ cup strawberries
Blend ingredients well and apply mixture to face. Leave on for 20 minutes before rinsing off.
Rich in vitamin C, strawberries can help fight oily skin, as well as nourish and revitalize overall skin tone, explains Schlekewy. "Because they're acidic in nature, they're effective in removing excess sebum on skin as well as lightening blemishes and acne scars."
Hydrating Face Mask For Sensitive Skin
1 tablespoon lemon juice

3 tablespoons milk

¼ tablespoon turmeric
Mix ingredients in a bowl slowly. Apply mixture to face and leave on for 10-20 minutes before rinsing off.
"Lemon provides antibacterial benefits that can help tame breakouts—and it also serves as a natural skin brightener and lightener," says Schlekewy. "Milk is rich in B-vitamins, alpha hydroxy acids, calcium and other potent antioxidants, so it provides a slew of skin benefits!"
This post was medically reviewed by Dr. Jennifer Haley, a board-certified dermatologist with extensive experience in medical, cosmetic and surgical dermatology. Learn more about Hello Glow's medical review board here. As always, this is not personal medical advice and we recommend that you talk with your doctor.
141