Happy Thanksgiving! One of the things I'm most thankful for is … food. I love it. Endless trips to the grocery store and kids who call everything I make 'disgusting' included. And today I'm pretty much guaranteed to go overboard on turkey and dressing. And I'm fine with that, excited about it, in fact. But tomorrow? It's back to moderation.
And if you overdid it as well, you might be feeling a bit nauseous or bloated. Not to worry, we have 13 fresh start breakfasts that will have you feeling better in no time.
By no means does detoxing have to mean subsisting on juice or water for every meal. Especially after a food-centric holiday like Thanksgiving, you can—and should—do a detox that doesn't deprive you, but simply shifts your food intake to healthier, whole foods while cutting out things that slow down your digestion or clog your elimination organs (think dairy, meat and sugar).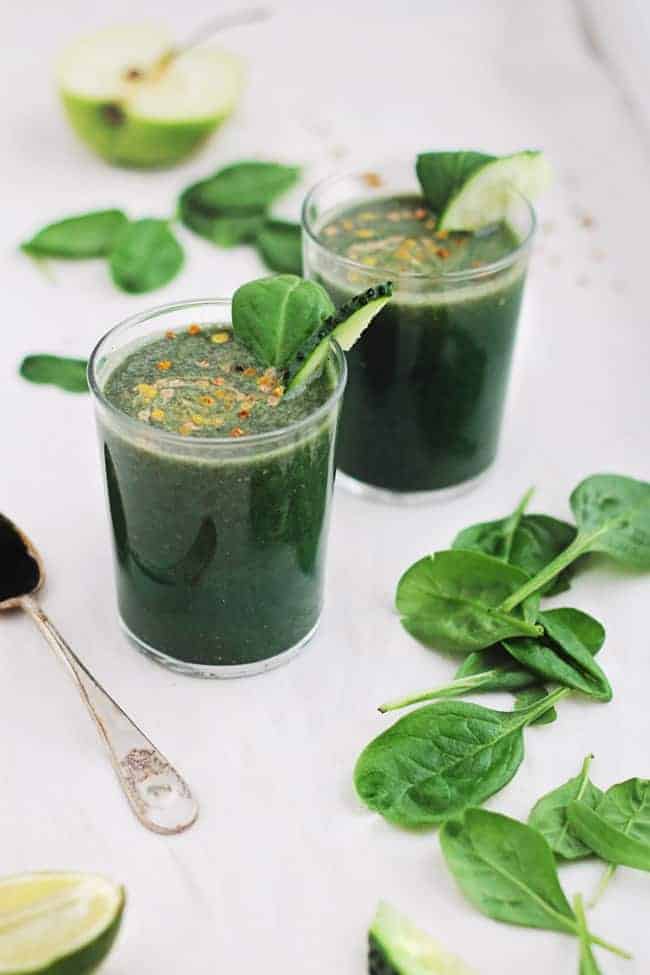 Breakfast is especially important when detoxing because it sets the tone for the day: Will you feel satisfied enough to keep with your healthy eating plan? Or will you be so discouraged by your boring morning smoothie that you get desperate and order pizza for lunch? These 13 breakfasts, full of filling, detox-friendly nutrients, will start your morning off on the right foot so you can stay motivated all day long.
We also have a 3-day detox (with recipes) that will help if you're looking for a post-Thanksgiving reset button :)
13 Detox Breakfast Recipes
425