Whether you're coming back from a holiday or you've had an overindulgent weekend, rest assured that tomorrow is a new day.
One of the best ways to start is with a healthy breakfast. If you overdid it recently in terms of food, you might be feeling a bit nauseous or bloated. Not to worry, we have 13 fresh-start healthy breakfasts that will have you feeling better in no time.
Especially after a food-centric holiday, you can—and should—eat in a way that doesn't deprive you but simply shifts your food intake to healthier whole foods that provide lots of dietary fiber to improve digestion while cutting out foods that are less nutritious like refined sugar and bread products.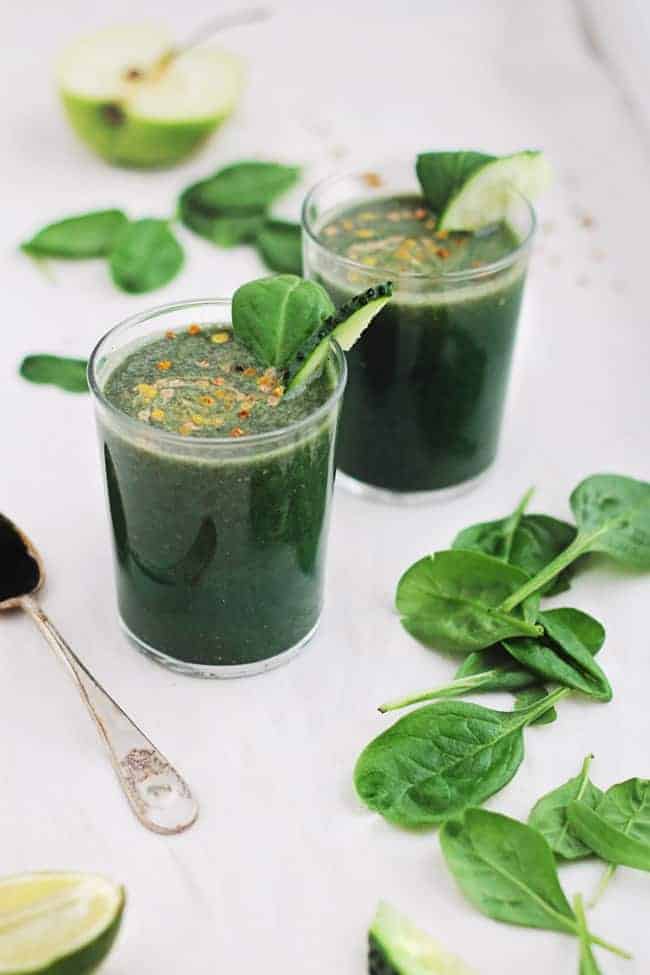 13 Healthy Breakfast Recipes
Breakfast is especially important when you're doing a healthy reset because it sets the tone for the day. Will you feel satisfied enough to keep with your healthy eating plan? Or will you be so discouraged by your boring morning cereal that you get desperate and order pizza for lunch?
These 13 breakfasts full of filling, gut-friendly nutrients will start your morning in the right direction that will keep you motivated all day long.
We also have a 3-day detox (with recipes) that will help if you're looking a reset button :)
1. Overnight Oats with Chia Seeds
Organic oats + chia seeds = a digestion power combo. Add some creamy non-dairy milk and fruit to these Overnight Oats with Chia Seeds, and you'll have a decadent yet detox-friendly breakfast that makes itself overnight.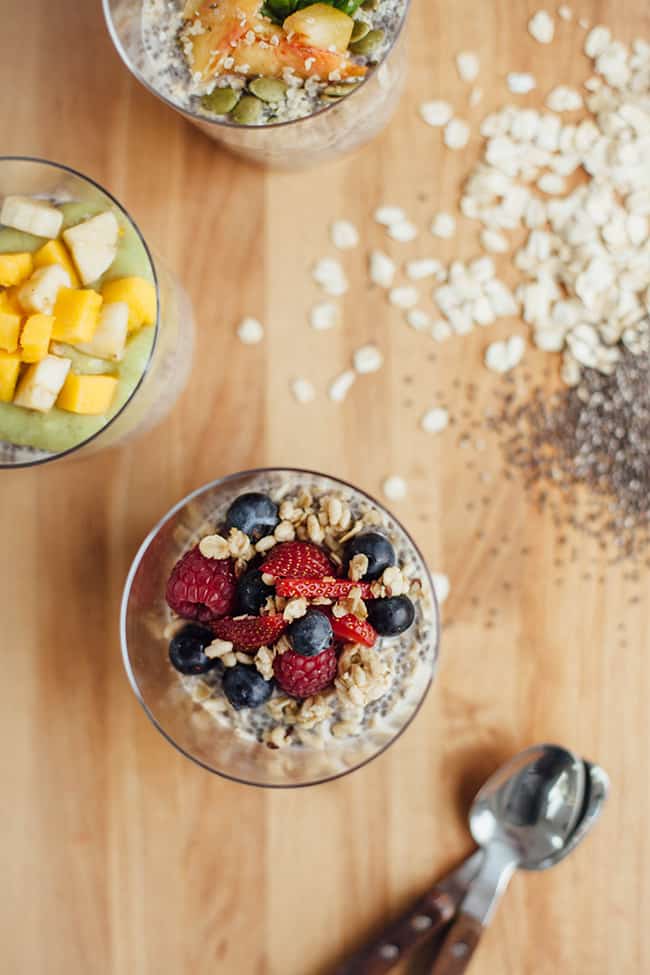 Overnight Oats with Chia Seeds 3 Ways for Summer
The easiest overnight breakfast in 3 summer versions
Check out this recipe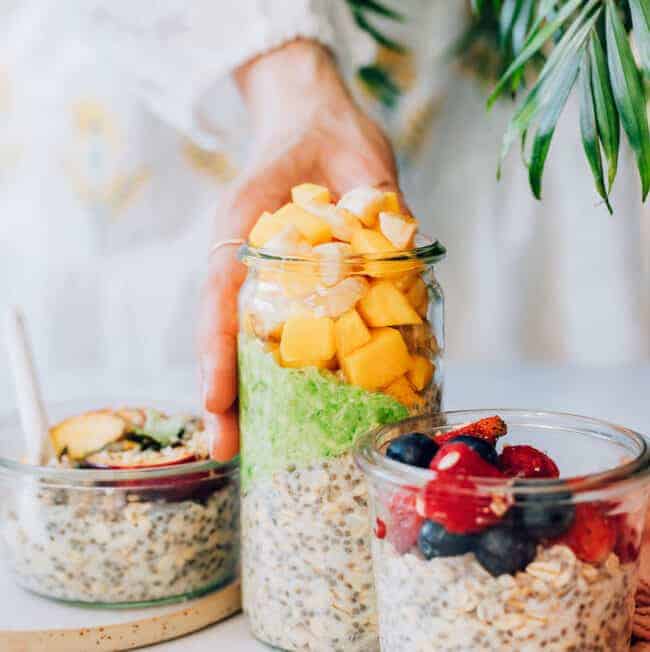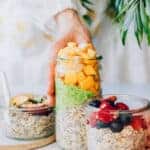 2. Layered Coconut Spirulina Chia Pudding
Loaded with antioxidants and soluble fiber, this richly-colored green Coconut Spirulina Chia Pudding stimulates your body's natural detox process [source]. Bonus points for its beauty-boosting qualities!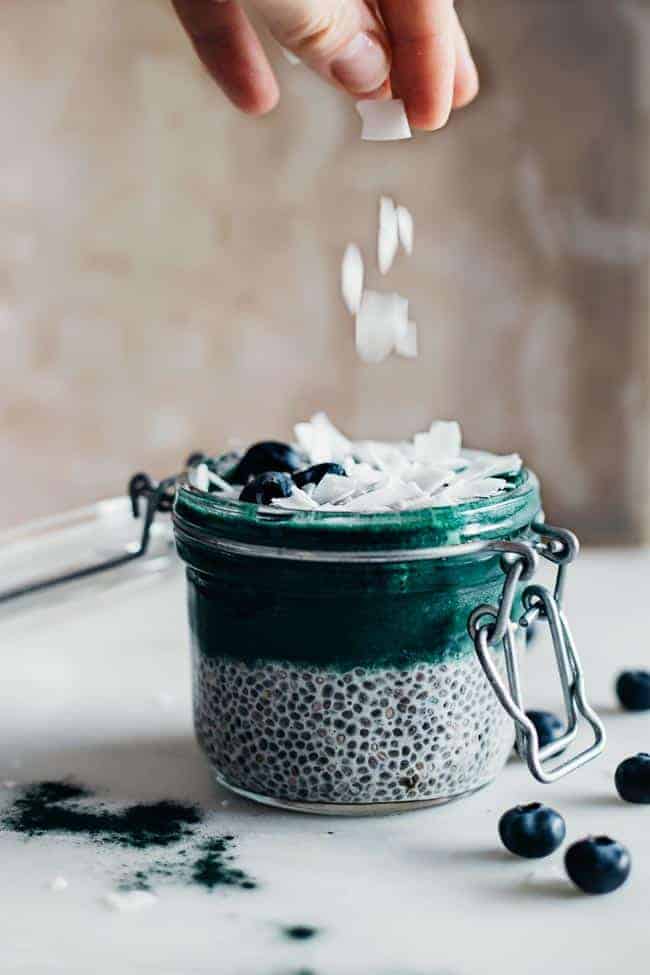 Spirulina Face Mask + Chia Breakfast Pudding
Loaded with antioxidants and soluble fiber, gorgeously-colored spirulina stimulates your body's natural detox process.
Check out this recipe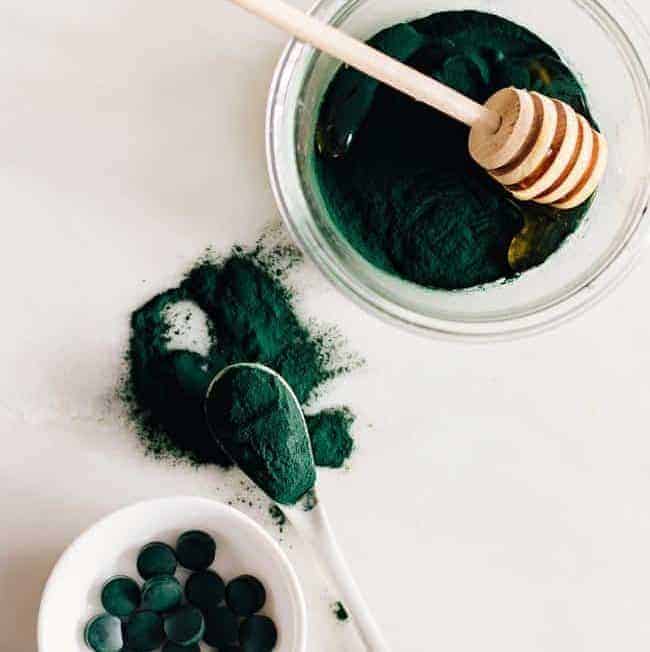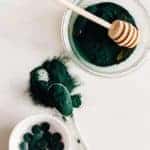 3. Detox Green Smoothie
It's so easy being green with this tasty Green Smoothie on hand. Cucumber, spirulina, apple, and spinach help keep your digestion moving and your liver working at maximum efficiency to rid your body of toxins. If you're worried about staying full until lunch, try one of these filling breakfast smoothies.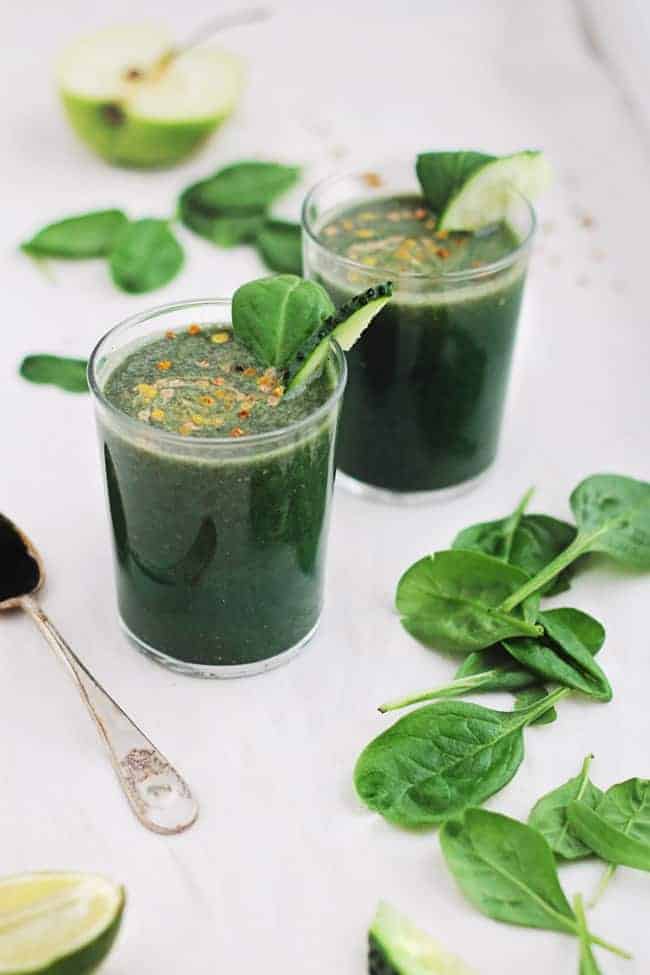 Detox Green Smoothie Monster
A powerhouse smoothie packed with the superstar ingredients to kick off your body detox.
Check out this recipe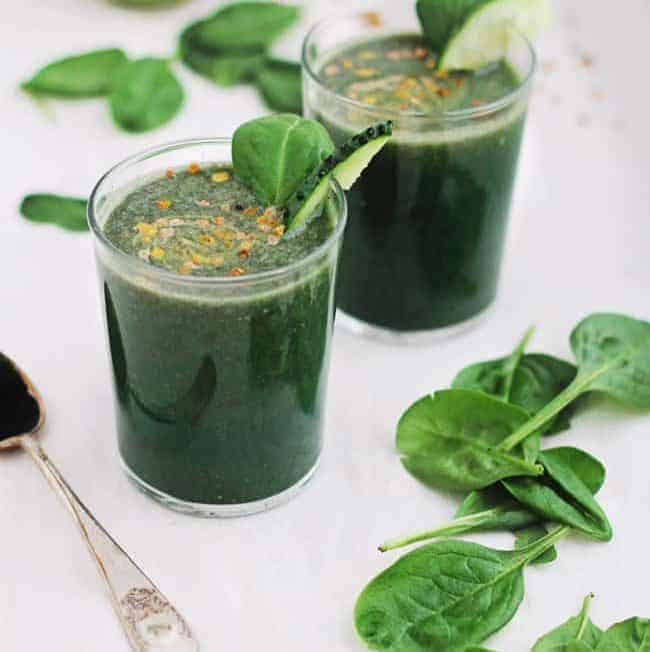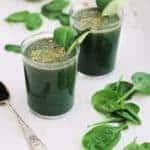 4. Spaghetti Squash Hash Browns
If you're missing those tasty breakfast comfort foods on a cleanse, these genius Spaghetti Squash Hash Browns from The Honour System are an easy fiber-rich, gut-friendly way to get your morning fix.

Spaghetti Squash Hashbrowns
These Spaghetti Squash Hash Browns are a super easy low-carb, low-calorie recipe that is both gluten-free and paleo.
Check out this recipe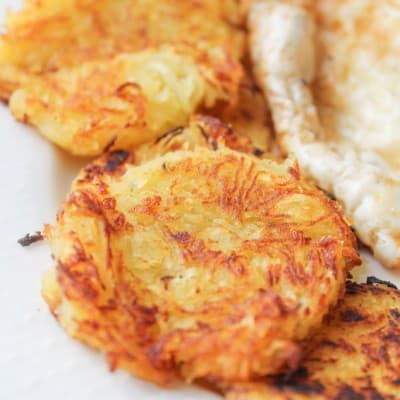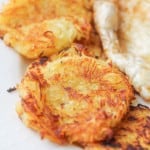 5. Whipped Berry Porridge
This creamy, Whipped Berry Porridge is full of soluble fiber to keep you satisfied. Oats have the added benefit of helping to reduce cholesterol levels, balancing estrogen, and keeping blood sugar stable—and they can be produced gluten free [source].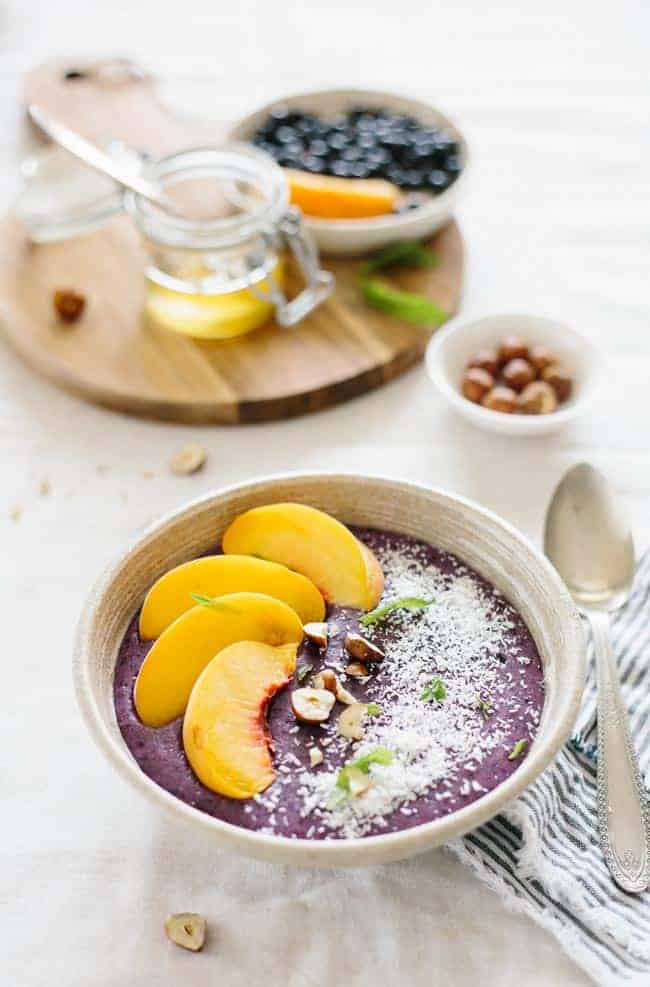 Whipped Berry Detox Porridge
This fiber-rich whipped porridge turns your breakfast into a burst of energy and vibrant color, helping your body cleanse first thing in the morning!
Check out this recipe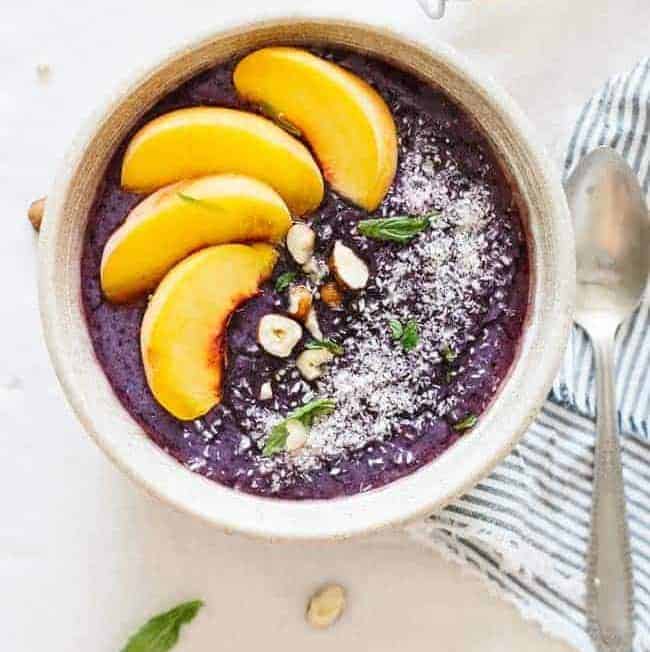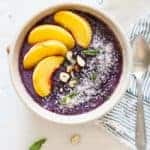 6. Acai Breakfast Bowl
This Acai Breakfast Bowl is a nourishing and antioxidant-packed smoothie breakfast bowl ready in no time [source]. As an added bonus, you can make yourself an acai beauty mask at the same time!

Acai Breakfast Bowl
A nourishing and antioxidant-packed smoothie breakfast bowl ready in no time, great for supporting the natural detox function of your body.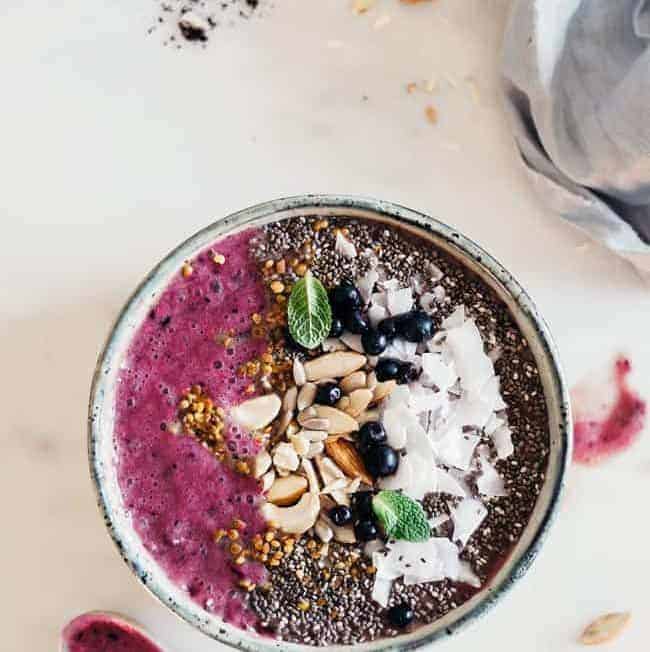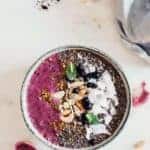 7. Avocado Superfood Toast
The healthy fats in avocado and its potent antioxidants [source], along with a good-quality fiber-rich bread, will promote a healthy gut microbiome. This Avocado Superfood Toast includes a kale tapenade with spirulina, which can help absorb and remove heavy metals from the body [source].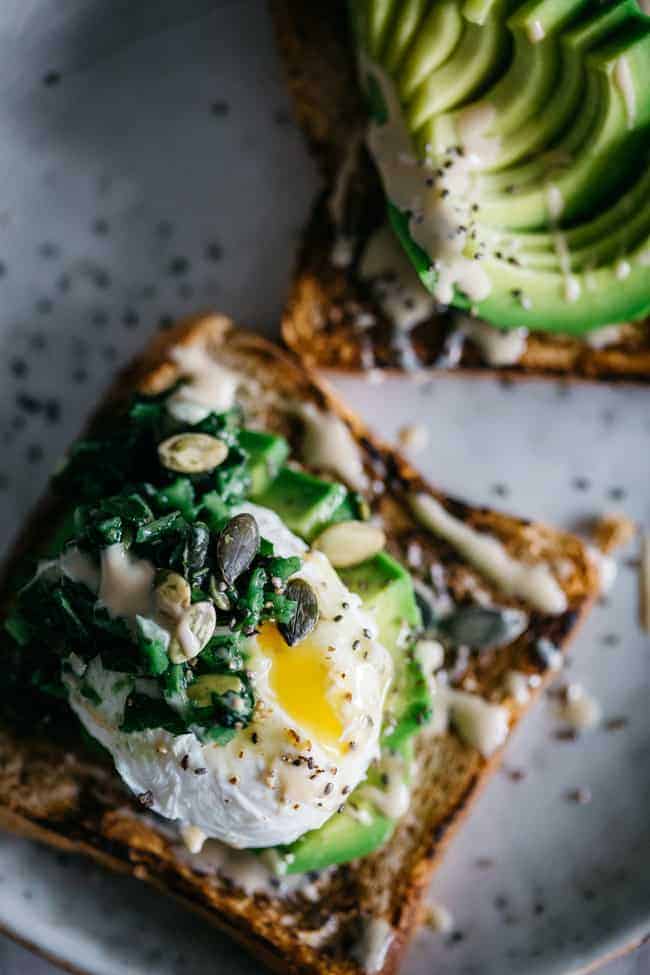 Superfood Kale Tapenade, Avocado, and Egg Toast
Give your usual avo-egg breakfast toasts a detox twist by adding this superfood tapenade for a delicious taste and an extra fiber and nutrient kick.
Check out this recipe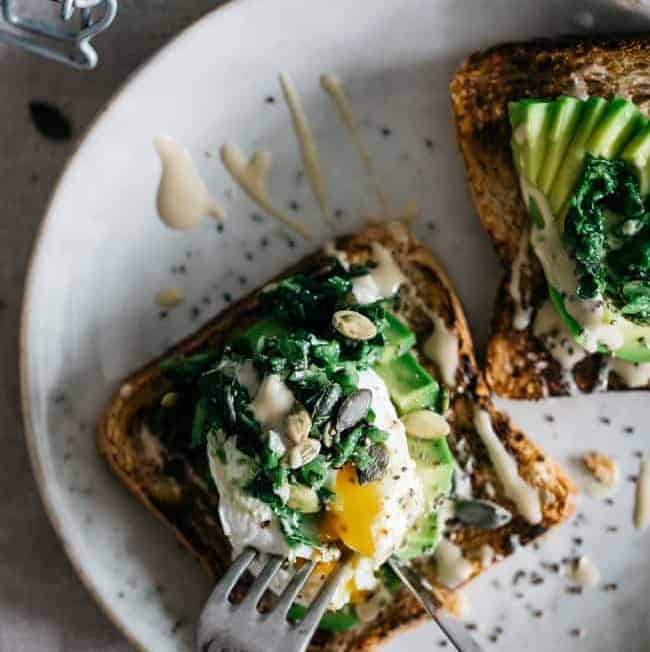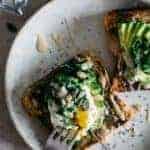 8. Grain-Free Muesli
Give your body a break from grains and nuts with this Grain-Free Muesli, which still has a satisfying crunch—thanks to dried fruit and healthy seeds.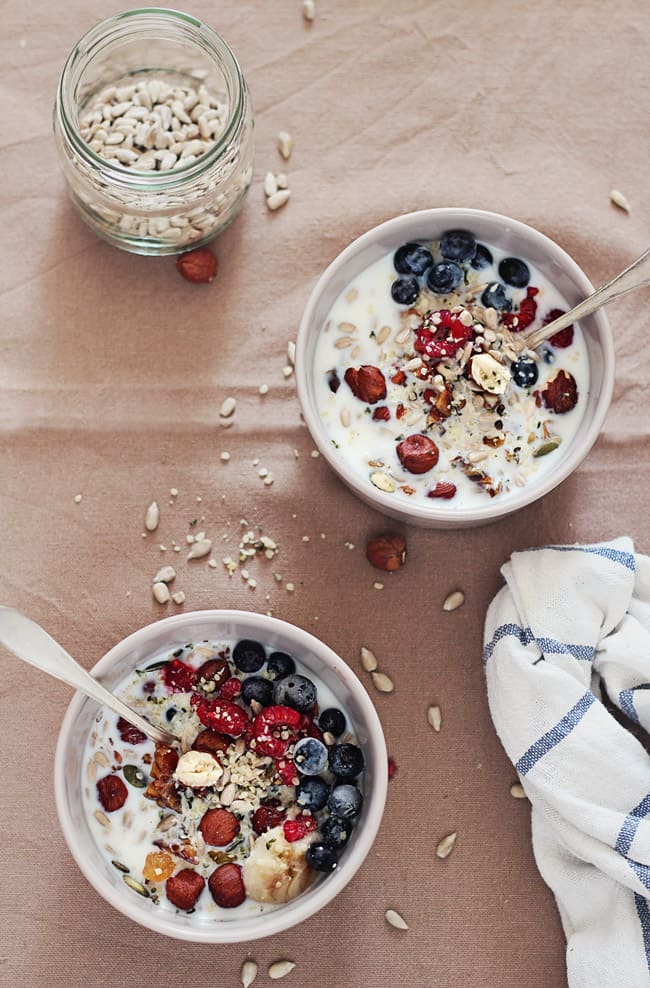 Nut-Free, Grain-Free, Gluten-Free Muesli
A perfect detox breakfast served with non-dairy milk.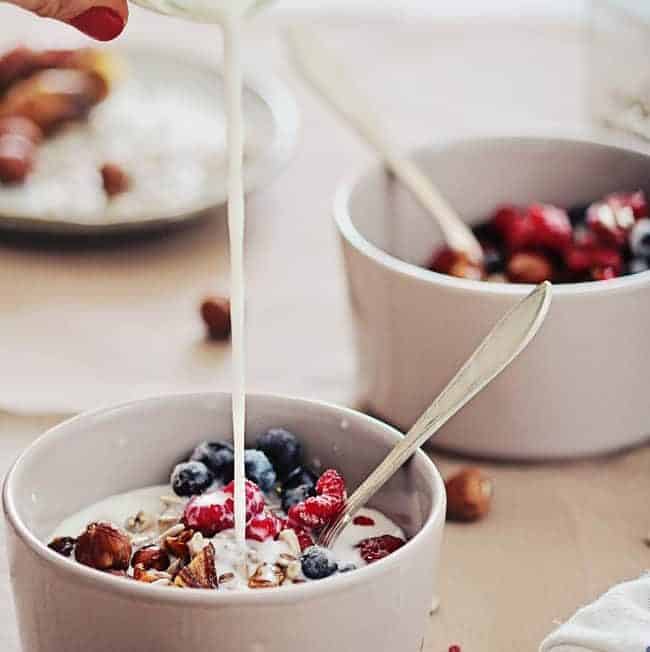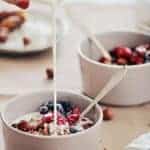 9. Mango Mint Smoothie Bowl
Start the day with this tasty Mango Mint Smoothie Bowl. It's packed with vitamin C and other antioxidant nutrients [source], and it keeps you satisfied with those healthy fats from almond butter.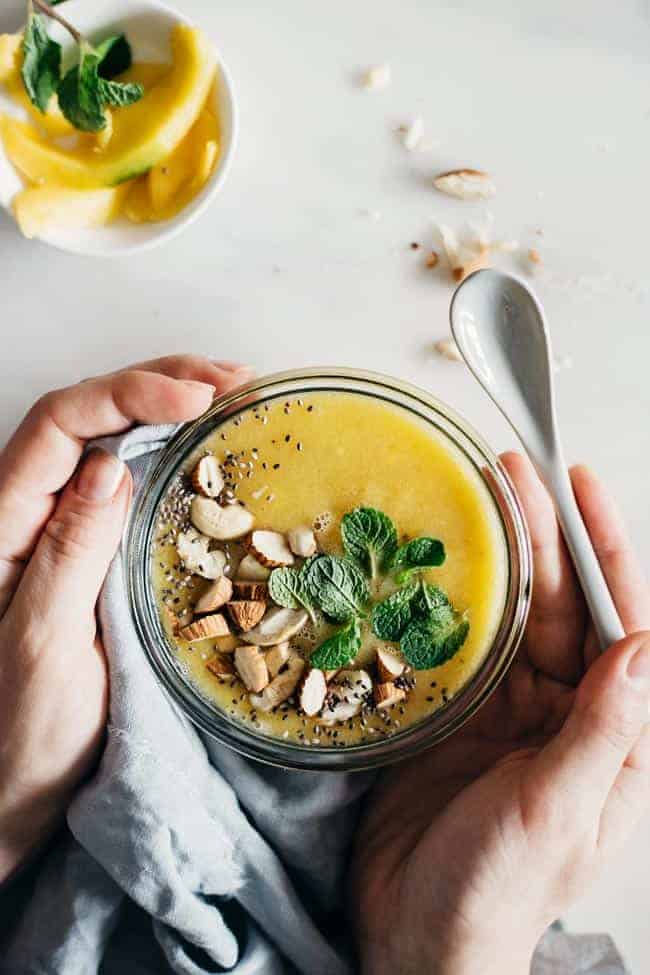 To make this recipe, you'll need:
1 ripe mango, peeled and cut into chunks

5–6 fresh mint leaves

1/2 cup low-fat coconut milk

1 tbsp almond butter
*Blend everything until smooth and serve straight away.
10. Sweet Potato Breakfast Bowls
For those who love a hearty, savory breakfast, this healthy fiber- and antioxidant-packed Plant-Based Breakfast Bowl is a godsend.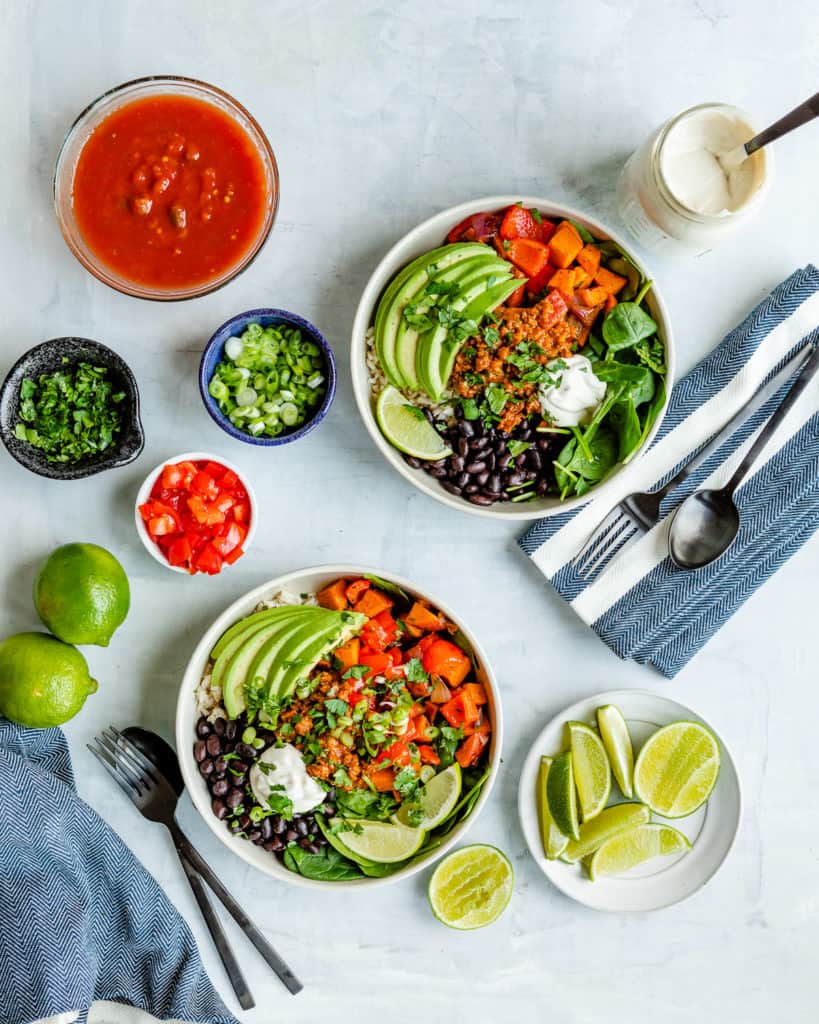 Tex Mex Breakfast Bowls with Veggie Chorizo
Enjoy these (almost) Texas-sized breakfast bowls piled high with toppings and vegetarian chorizo. Vegan, gluten-free, and non-GMO.
Check out this recipe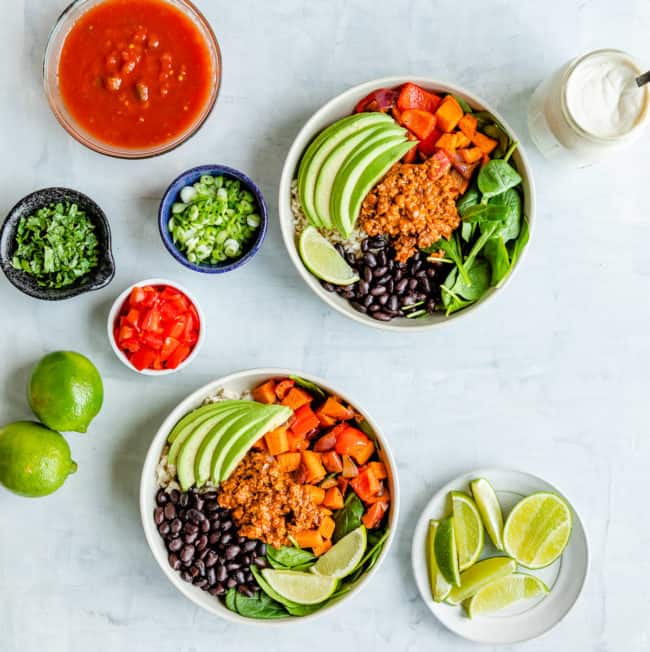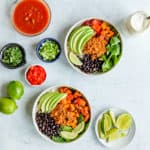 11. Blackberry Coconut Smoothie Bowl
Full of fiber, powerful antioxidants, and some sneaky spinach, this Blackberry Coconut Smoothie Bowl will be your new go-to breakfast.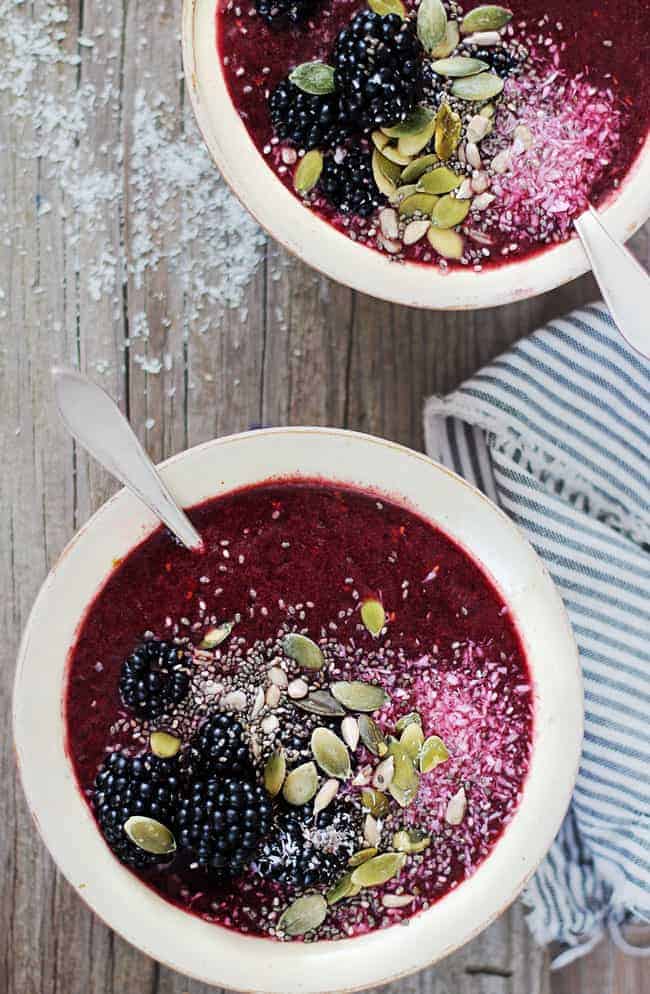 Vegan Blackberry Coconut Smoothie Bowl
A creamy and delicious smoothie bowl recipe, packed with powerful antioxidants.
Check out this recipe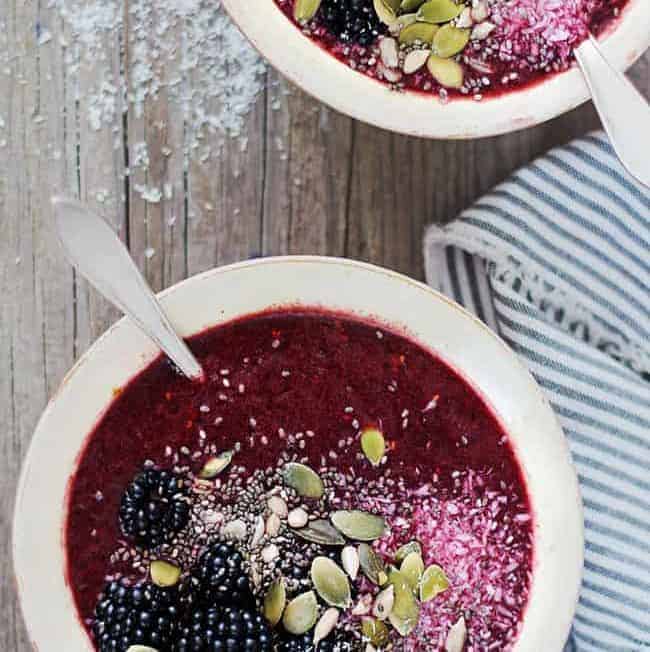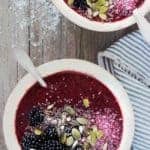 12. Coconut Parfait with Berries
This layered Coconut Parfait tastes like dessert, but it's dairy-free and full of healthy fruit and sunflower seeds.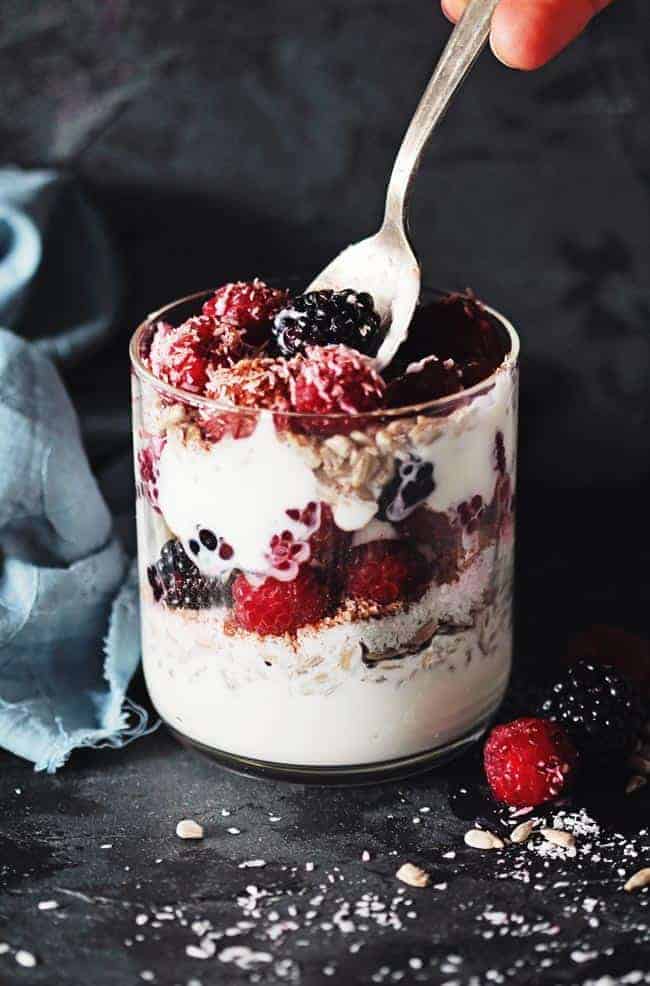 Easiest Breakfast Ever: Coconut Yogurt Parfait with Berries
An antioxidant-, mineral- and protein-packed breakfast that's as easy as can be.
Check out this recipe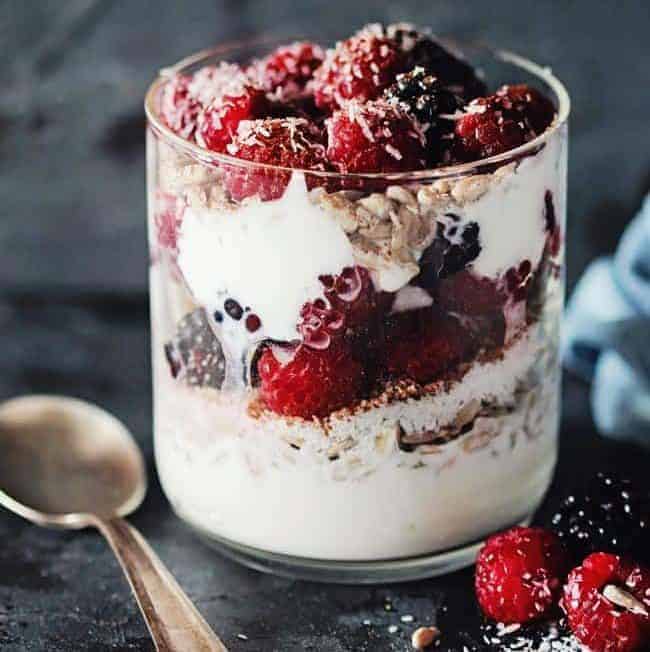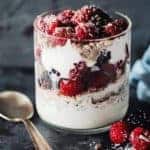 13. Superfood Chia Pudding
A trio of green foods—avocado, mint, and spirulina—give this Superfood Chia Pudding from The Awesome Green a healthy boost.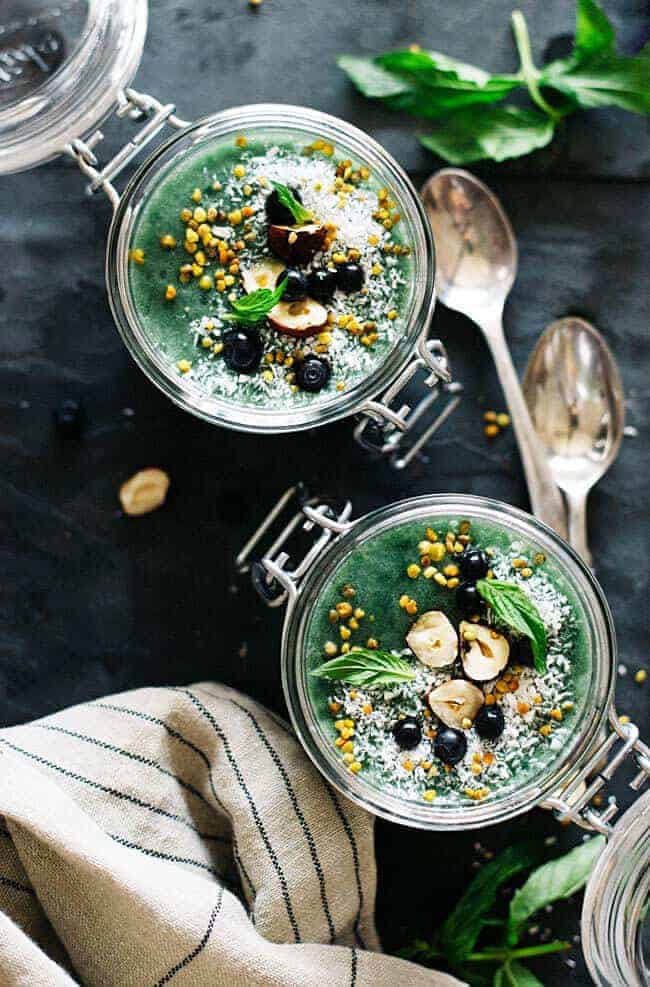 Superfood Chia Pudding
Superfood Chia Pudding with spirulina and mint from The Awesome Green.
Check out this recipe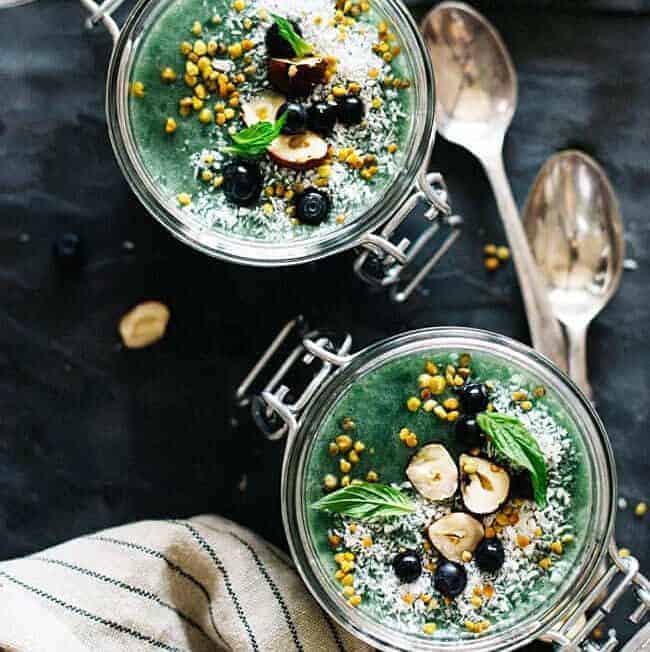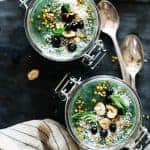 Need to more easy ways to start the day? Here are 8 nutritionist-approved breakfast ideas!
This article was medically reviewed by Dr. Gina Jansheski, a licensed, board-certified physician who has more than 20 years of practice experience. Learn more about Hello Glow's medical reviewers here. As always, this is not personal medical advice and we recommend that you talk with your doctor.
666