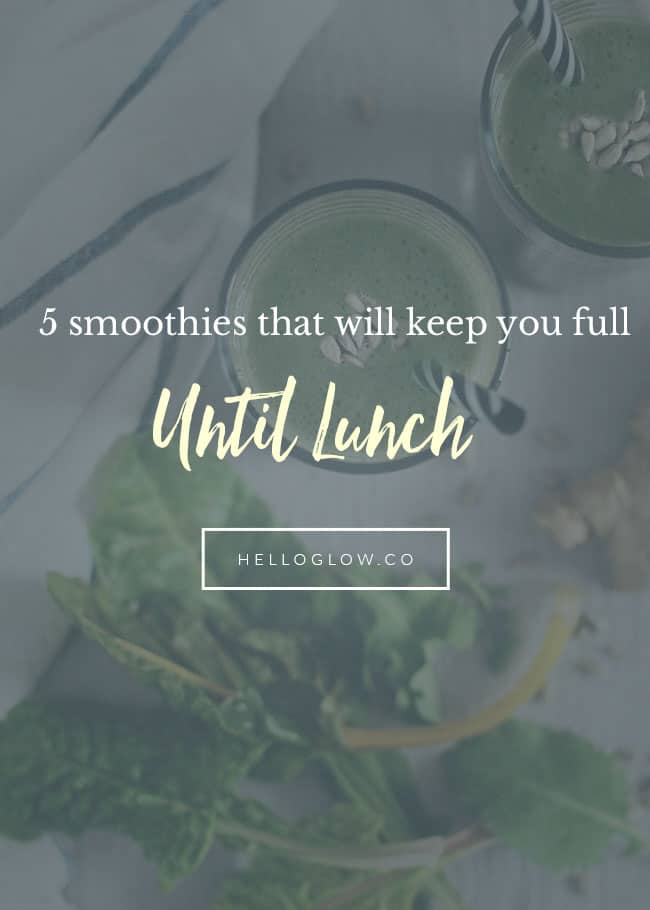 Smoothies are hands-down the easiest breakfast option. The stuff mixes by itself while you're checking your phone or applying mascara, and you get a healthy dose of fruits and veggies from the get-go. Plus, you can also sneak in collagen supplements or protein powder without altering the delicious taste! If you use the right combination of ingredients, your morning smoothie will keep you full until lunch too. These are some of our favorite filling breakfast smoothie recipes:  
1 / 5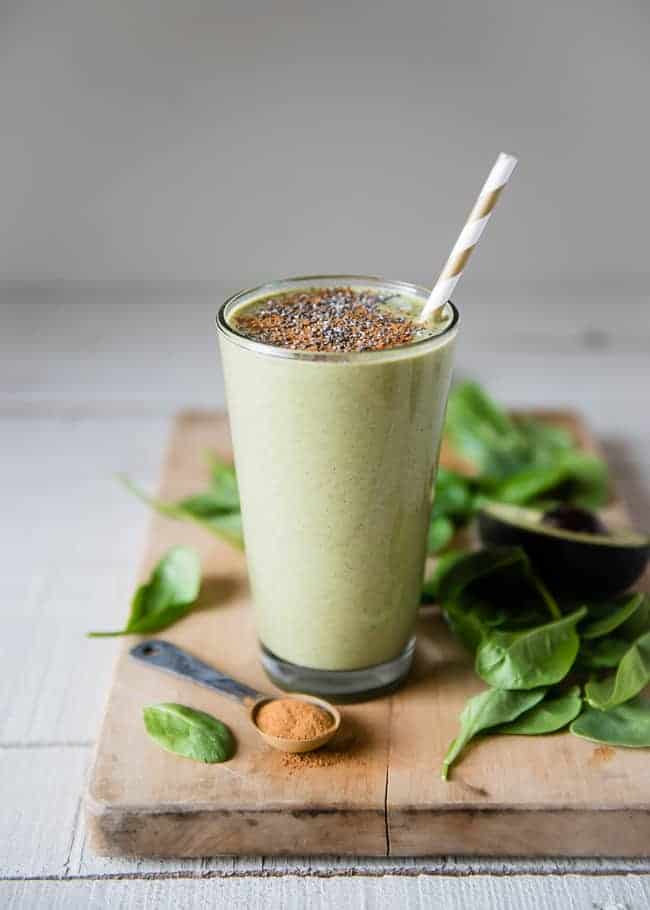 The creamy taste of cashew milk combined with nut butter and avocado make this smoothie super filling. Plus you'll feel like you're having cookies for breakfast!
2 / 5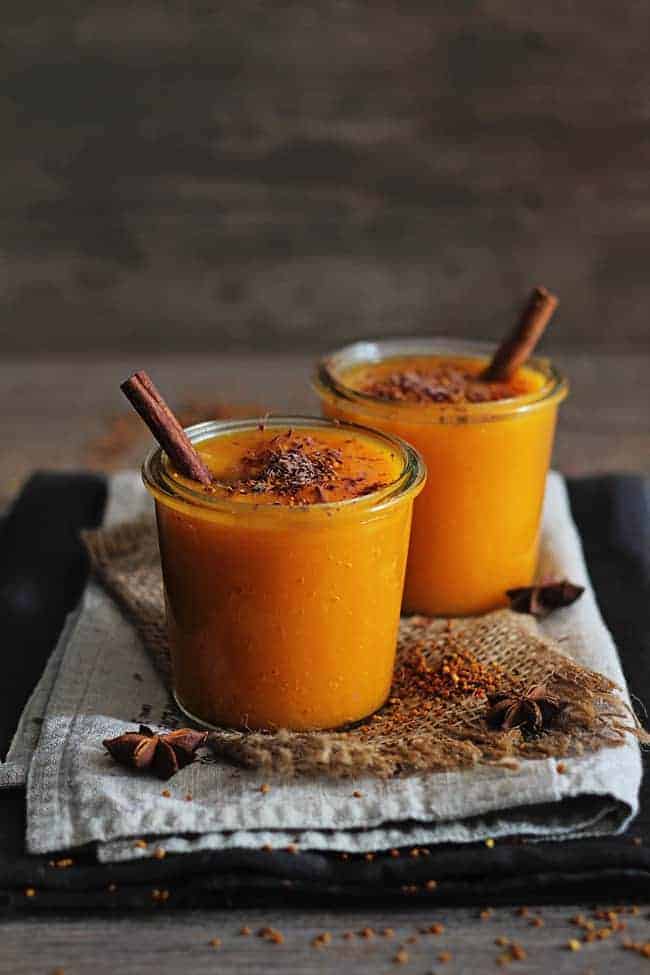 Start the day with pumpkin pie… in smoothie form! This one is packed with minerals, magnesium, zinc and high-quality protein your body loves.
3 / 5
Leave it to banana, sunflower seed butter and green leaves to give you all the energy you need throughout the day!
269