We've all heard about juice cleanses, but not everyone has heard about another hot health trend – the soup cleanse. Soup cleanses are fantastic for long winter months when our bodies could use a warm boost of energy.
Unlike fruit juice cleanses, veggie soup cleanses are typically lower on the glycemic scale. This soup cleanse plan is packed with veggies that contain fiber and nutrients to help maintain weight during pre- and post-overindulgence. They're also jam-packed with immunity boosting antioxidants.
5 Recipes for a 24-Hour Soup Cleanse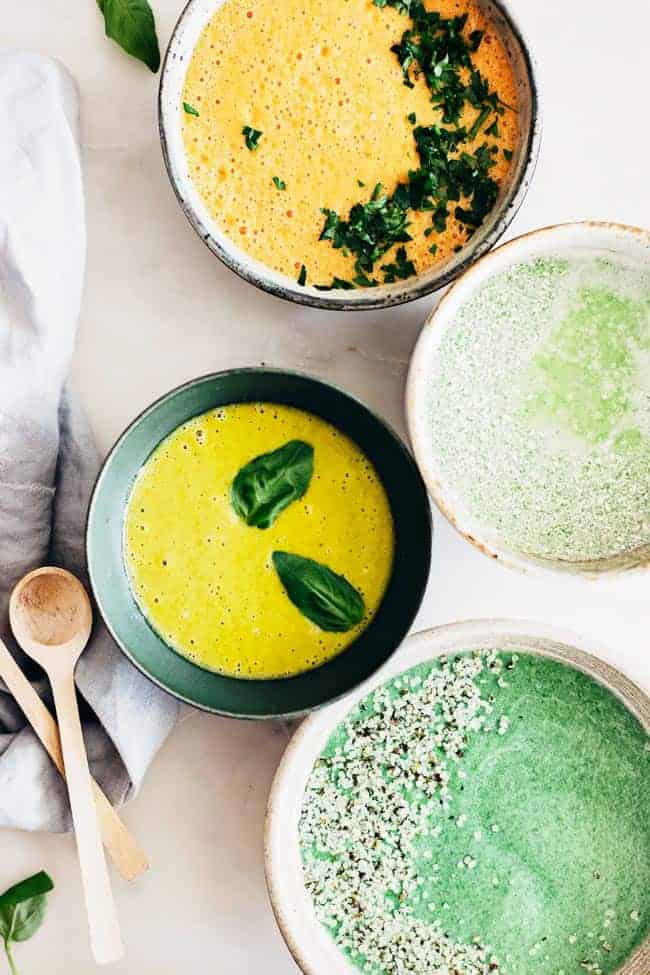 To make the soups, you'll need a high-speed blender. I also recommend purchasing glass Mason jars for storage, and also making all your soups in the morning so a busy day doesn't ruin your plans. And when shopping for ingredients, choose organic whenever possible, and be sure to stock up on lots of water and herbal tea for maximum hydration.
Here are five recipes for breakfast, a morning snack, lunch, an afternoon snack and dinner. If breakfast, lunch and dinner fill you up, the morning and afternoon snacks are optional. Note that the Bone Broth recipe will take 24 hours to make, so plan to make this recipe the day before your cleanse. For an evening snack, drink herbal tea.
BREAKFAST
Creamy Coconut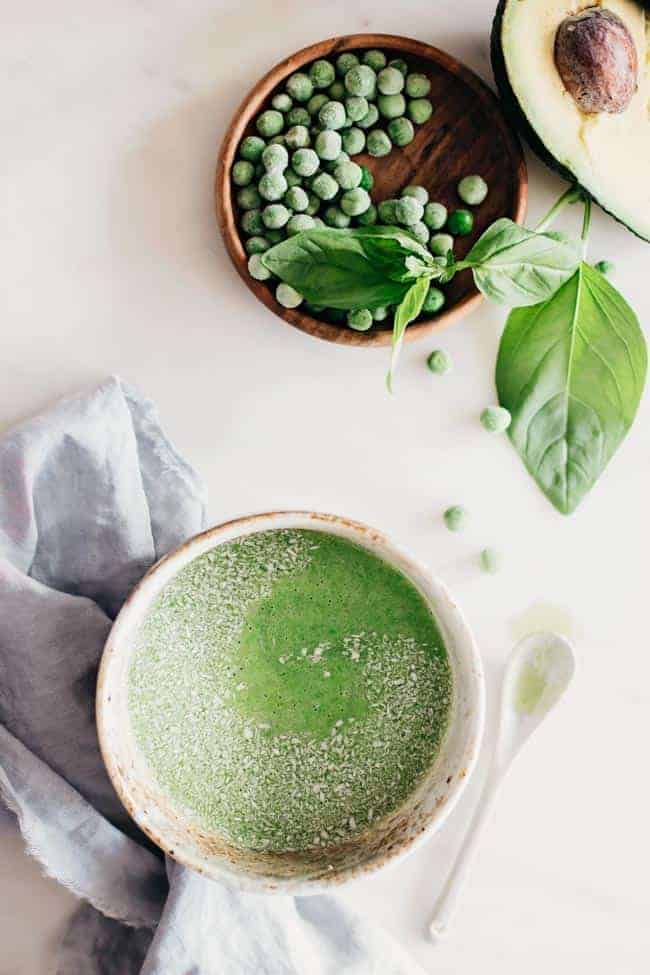 MORNING SNACK
Glowing Greens Soup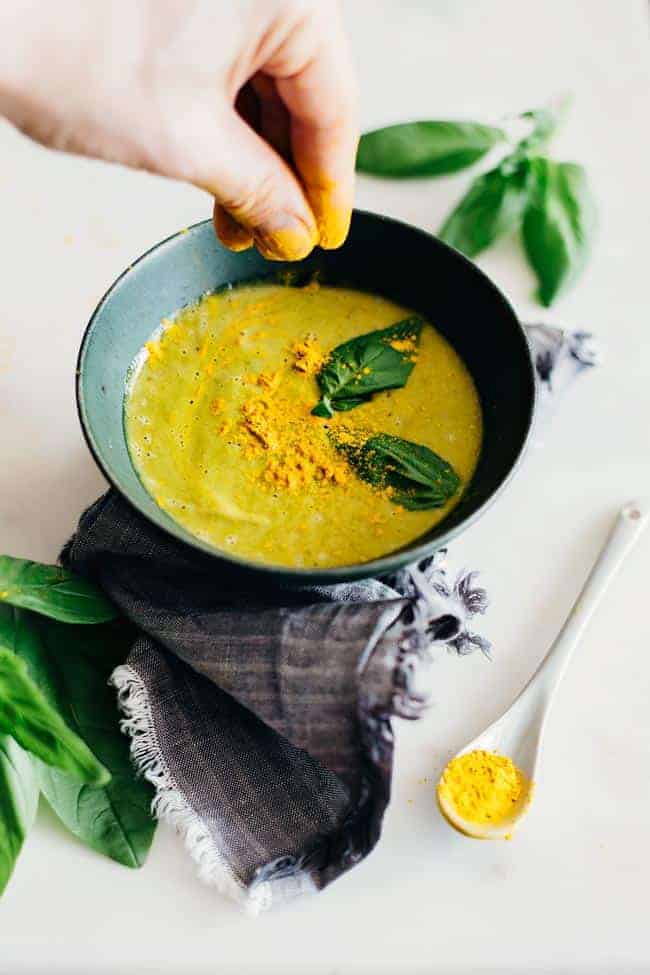 LUNCH
Creamy Kale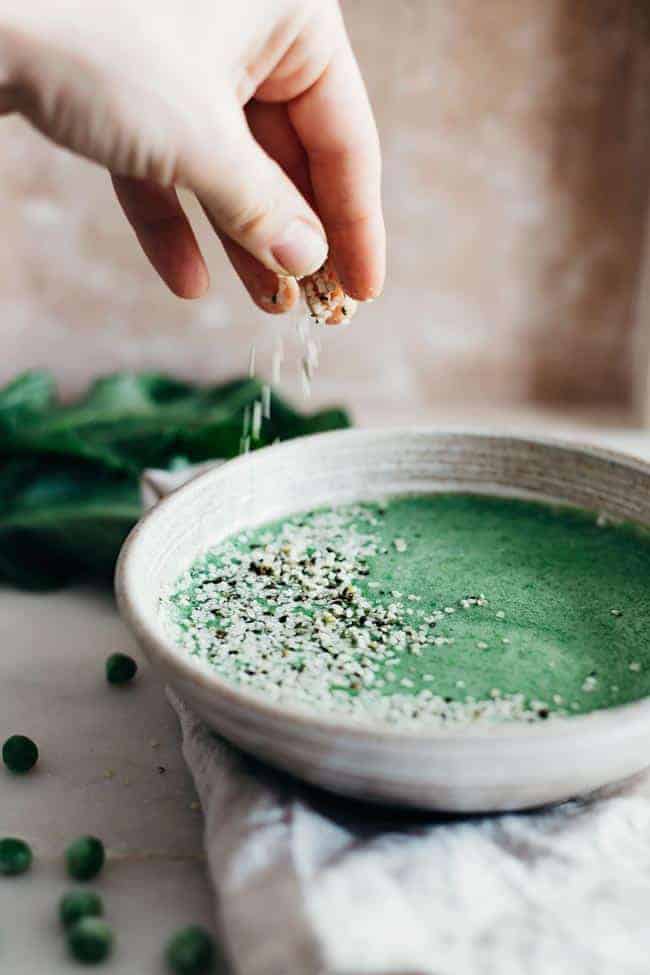 AFTERNOON SNACK
Chicken Bone Broth Soup
*Note: Talk to your local butcher shop. Soup bones are usually very cheap, if not free!
MAKE YOUR STOCK. In a stock pot, add the soup bones and enough water to cover. Add apple cider vinegar. Bring to a boil, and then reduce to a simmer for 24+ hours.
STORE YOUR STOCK. After about 24 hours, strain the stock into mason jars. Set them in the fridge to cool. Skim off the fat that rises to the top, and close tightly with a lid, or put in ice cube trays for quick use.
This will keep in the fridge for a few days, or for four to six months in the freezer.
DINNER
Spiced Butternut Squash Soup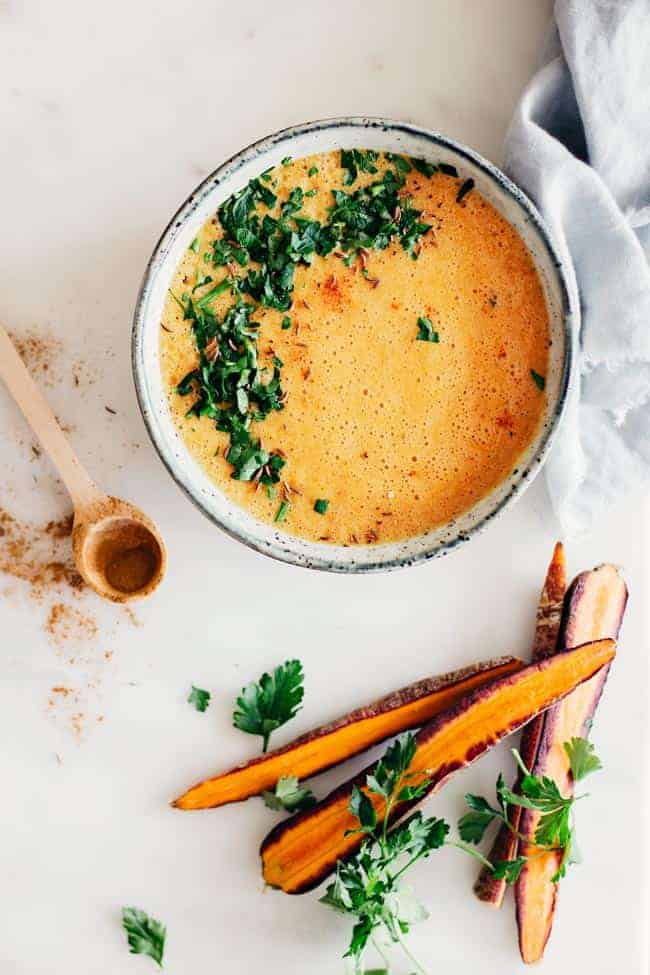 Want more soup recipes? This hearty white bean vegetable soup is sure to please! Or try these 3 raw detox soups.
Photos by Ana Stanciu
7