When used regularly, gentle clay cleansers will leave skin clean, soft, exfoliated, and soothed. Personally, I love a product that can work double duty and clay cleansers can often double as a mask with just a little extra time.
This Bentonite clay cleanser can work for almost any skin type–all you need to do is customize the formula for your skin's individual needs. Bentonite clay is high in minerals and draws out impurities while healing skin and shrinking the appearance of pores. I added chamomile powder to this recipe, which is ideal for dry, aging or inflamed skin, while vitamin C powder is rich in antioxidants and baking soda will give your skin a gentle scrub to slough off any dead skin cells.
Whip up a batch of this gentle cleanser and get ready for beautiful, glowing skin!
Chamomile & Bentonite Clay Cleanser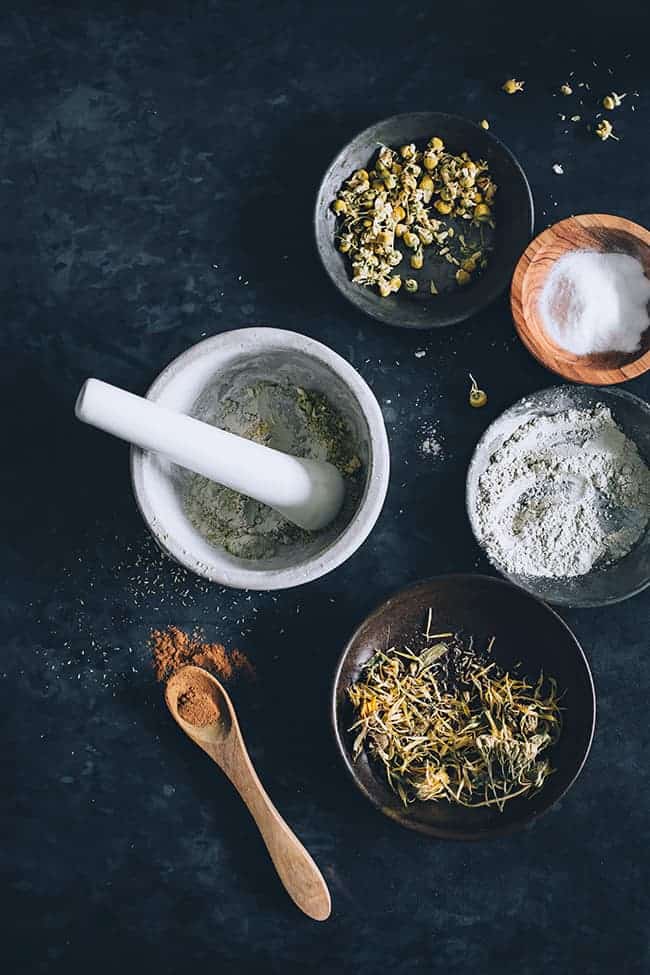 This powder cleanser can be made in a large batch and stored in a small jar for easy use.
Combine all of the ingredients in a bowl and mix well. Store in a small non-metal jar.
To use as a cleanser, shake the jar, then place a dime-sized amount (1/2 teaspoon) of powder in the palm of your hand and add a few drops of water at a time until a paste is created. Rub the mixture on your face and neck for 2 minutes, then rinse and pat dry. Follow with hydrating facial oil or serum.
To use as a mask, you'll want to use a little more powder so you have enough to cover your face. Mix with water, apply the mixture to your face and leave it on for 5-10 minutes before rinsing thoroughly. Follow with hydrating facial oil or serum.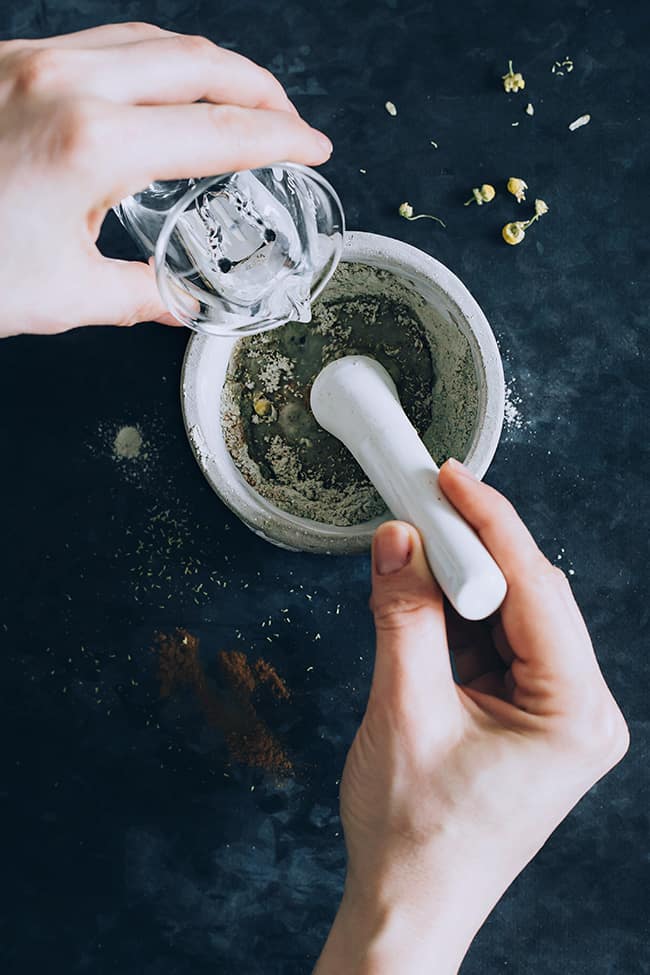 89