This post was created in partnership with Everclear® Grain Alcohol. All thoughts and opinions are my own.
When I daydream about the best summer days, I always think of two things: beautiful, fresh berries plucked straight from the vine and glowing sun-kissed skin. This blackberry sage sugar scrub recipe combines both to create a DIY exfoliator that's essentially summertime in a jar.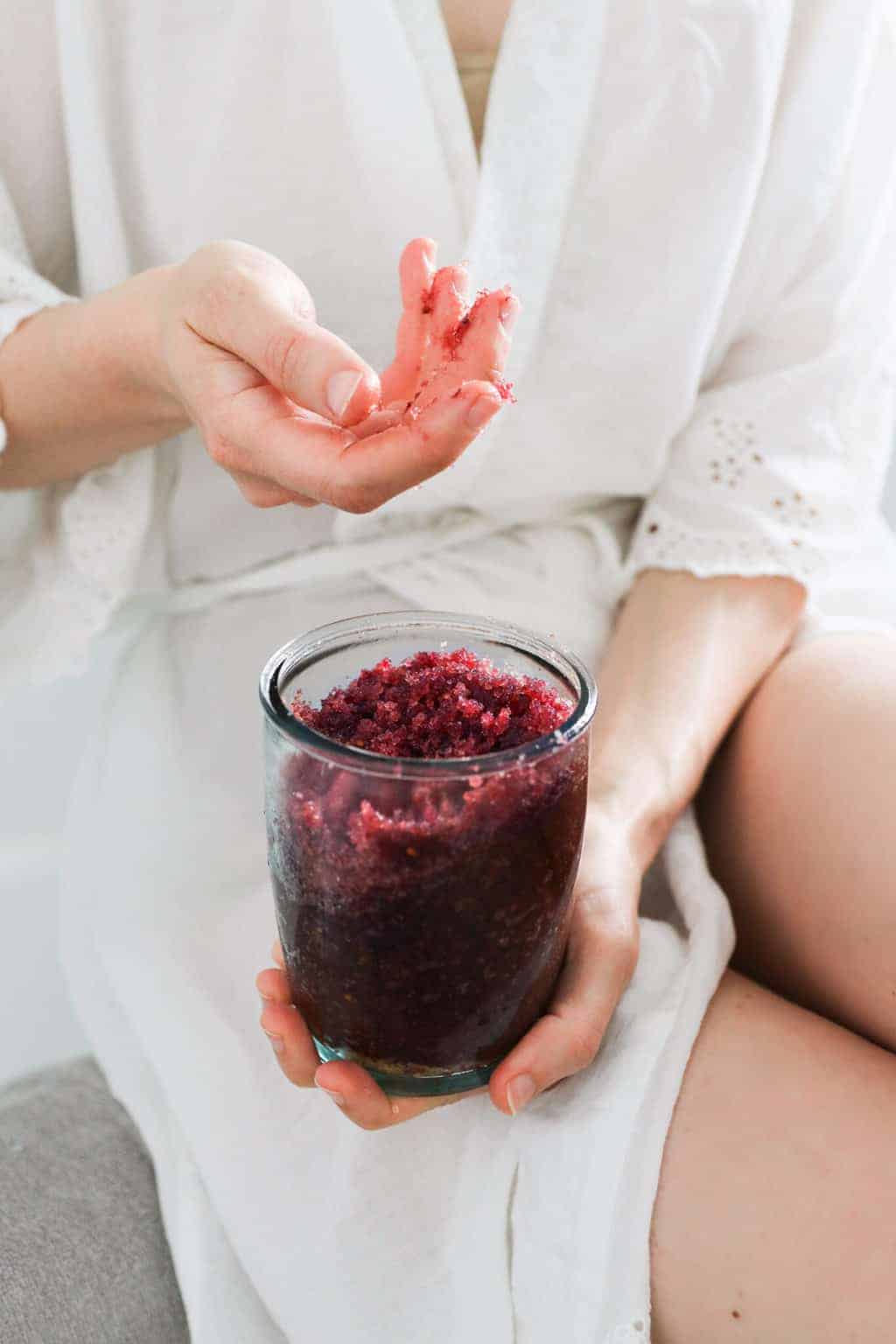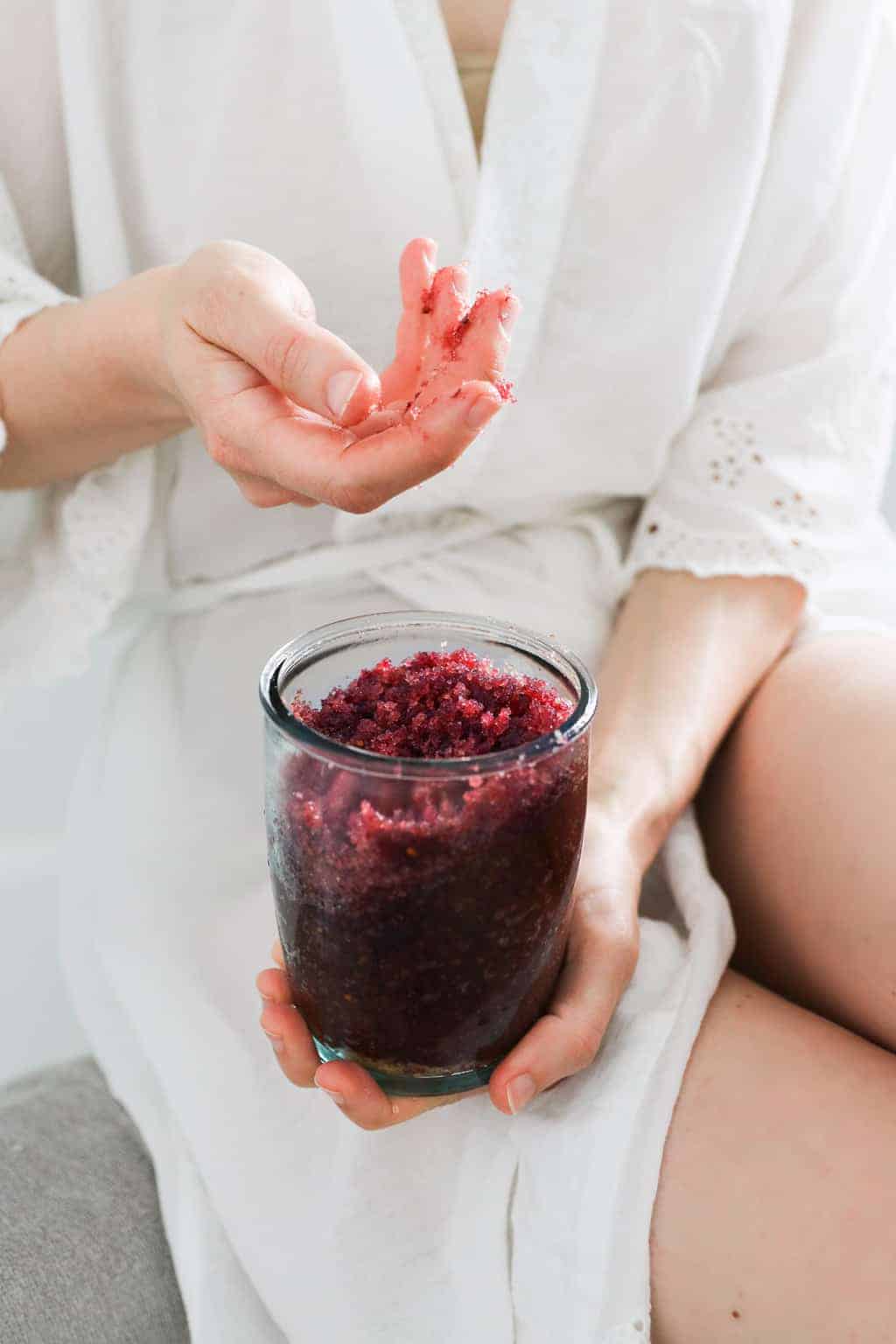 I don't know about you, but when swimsuit season arrives after a long winter, I'm always looking for ways to give my dry winter skin a nice glow. With ingredients like fresh blackberries and fresh sage, apricot oil, shea butter, a mix of sugars and essential oils, and Everclear® Grain Alcohol, this rich, berry-hued scrub looks and smells as amazing as it feels on your skin.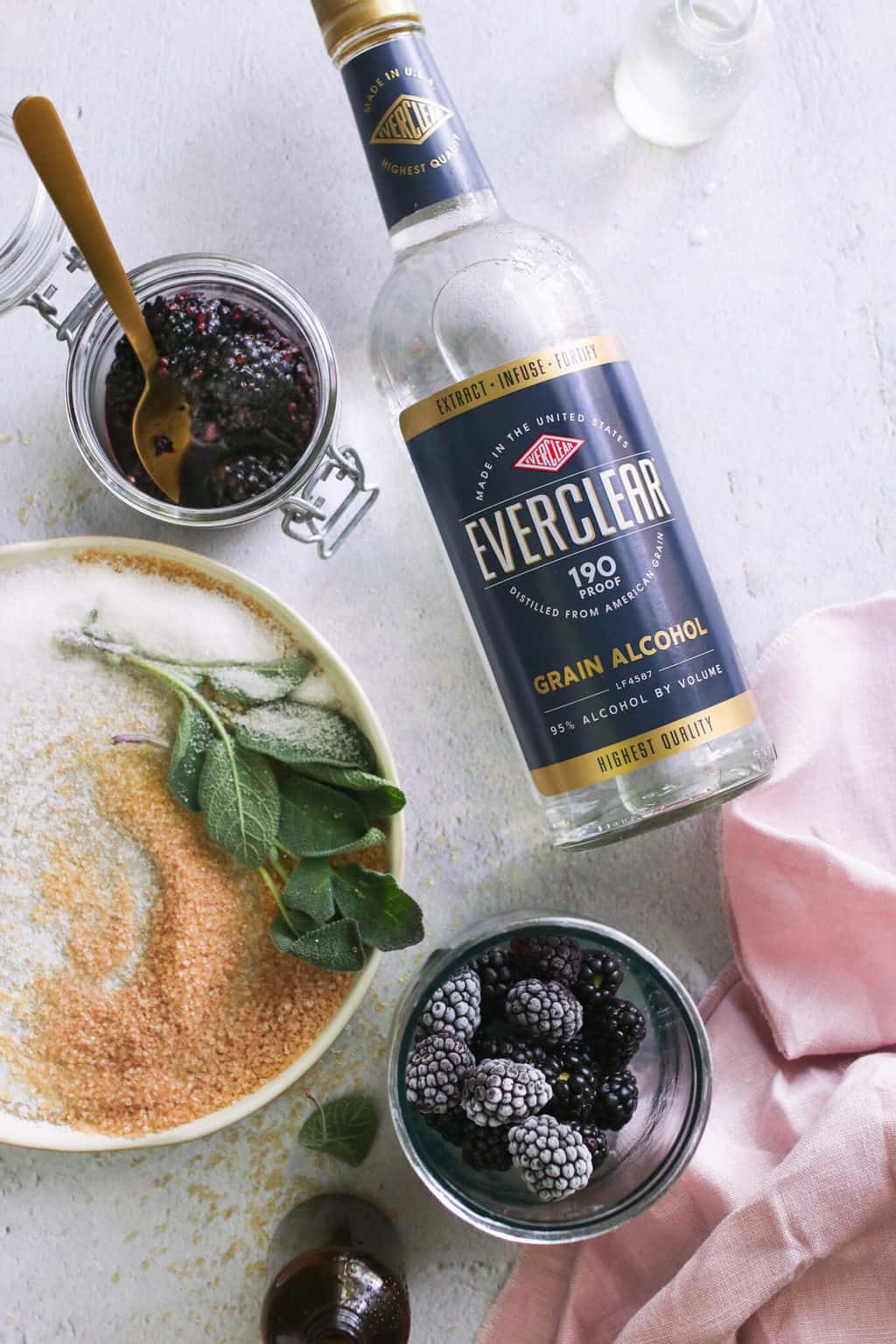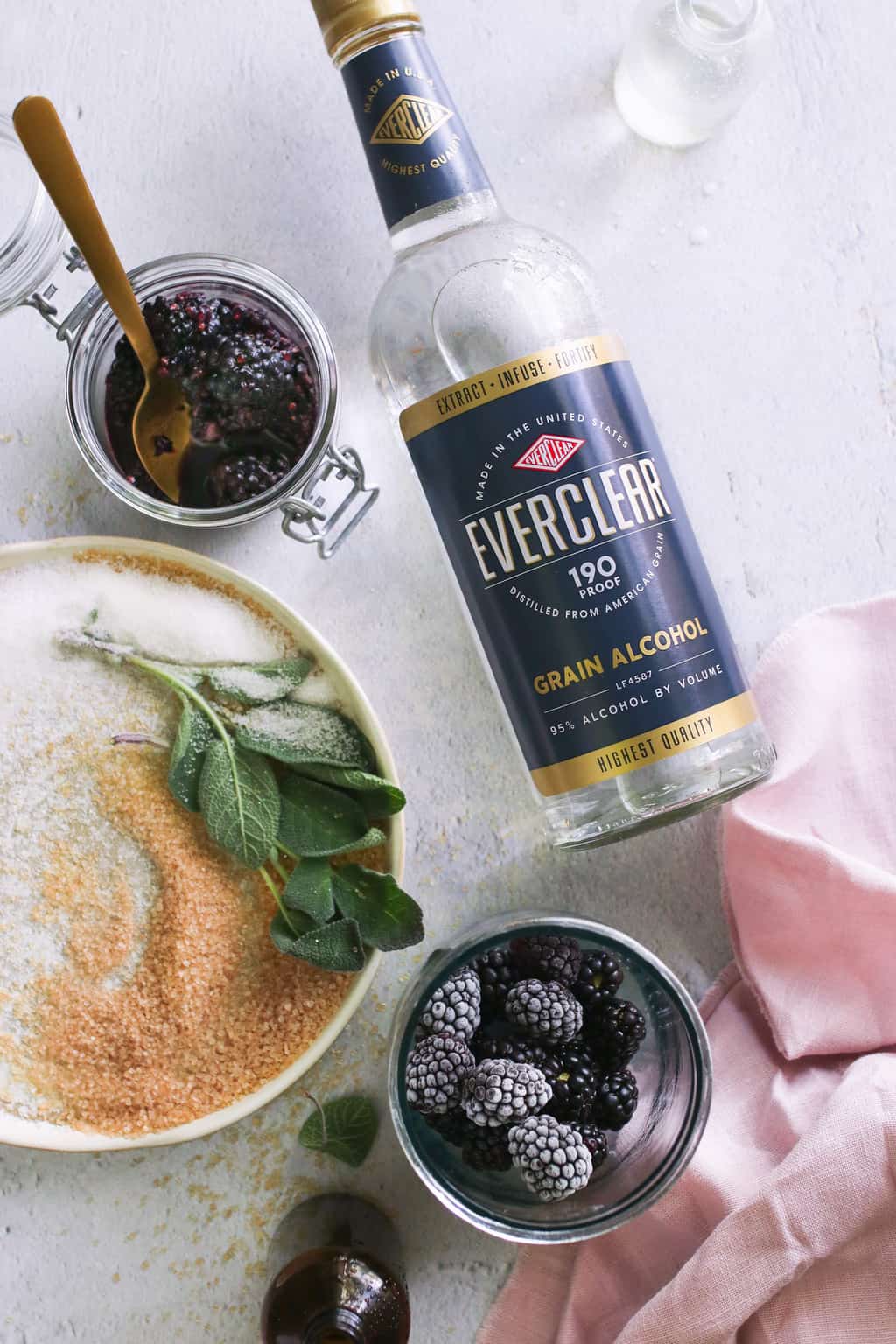 Aside from serving as a fun way to celebrate the summer season, this DIY body scrub also provides some noteworthy skincare benefits. Studies have shown that blackberries can reduce inflammation and free radicals [source] and provide strong antioxidant properties that can improve UV-induced skin damage [source].
Then there's the sage. You may be accustomed to cooking with fresh sage, but did you know it's got some notable skincare benefits as well?
While the scent of the plant's leaves is certainly enough of a reason to include it in this homemade body scrub, studies note that sage also has antimicrobial and anti-inflammatory properties [source]. Those also make it great to use on legs to treat ingrown hairs and tackle dead skin cells that may clog pores.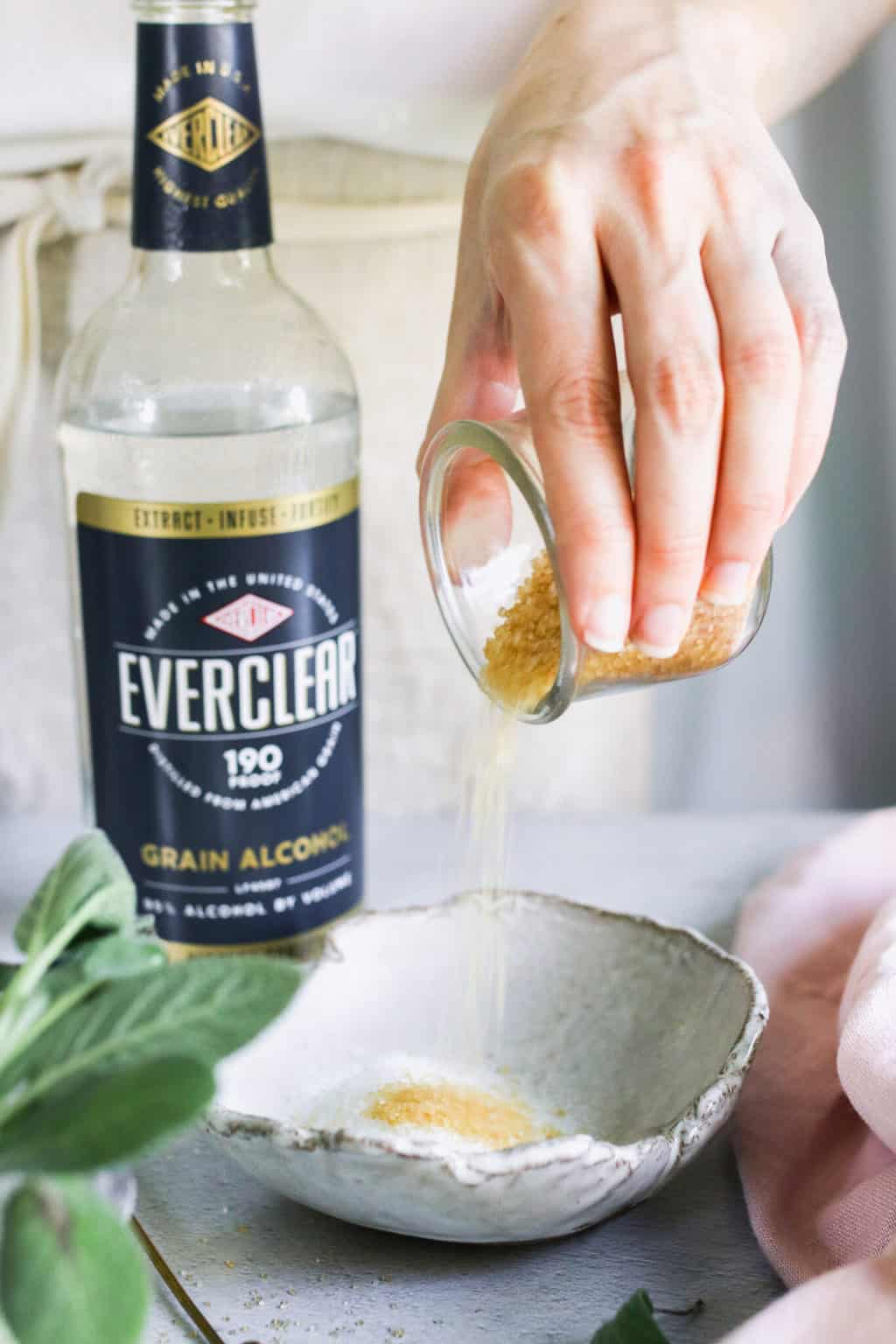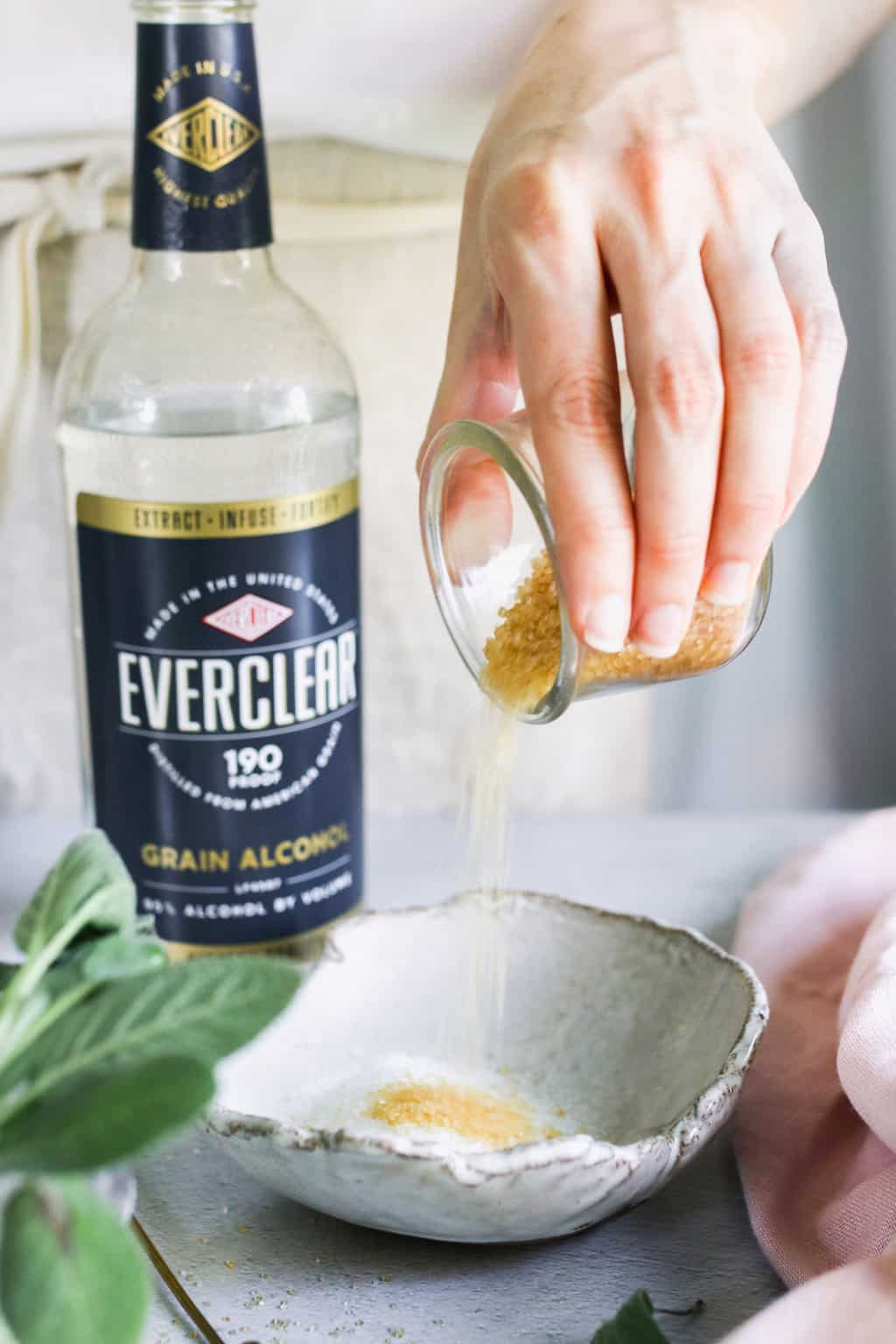 When combined with the exfoliation benefits of turbinado and white sugar, the blackberries and sage create a scrub that leaves skin feeling soft and moisturized (a must after long swims in chlorinated pools and saltwater).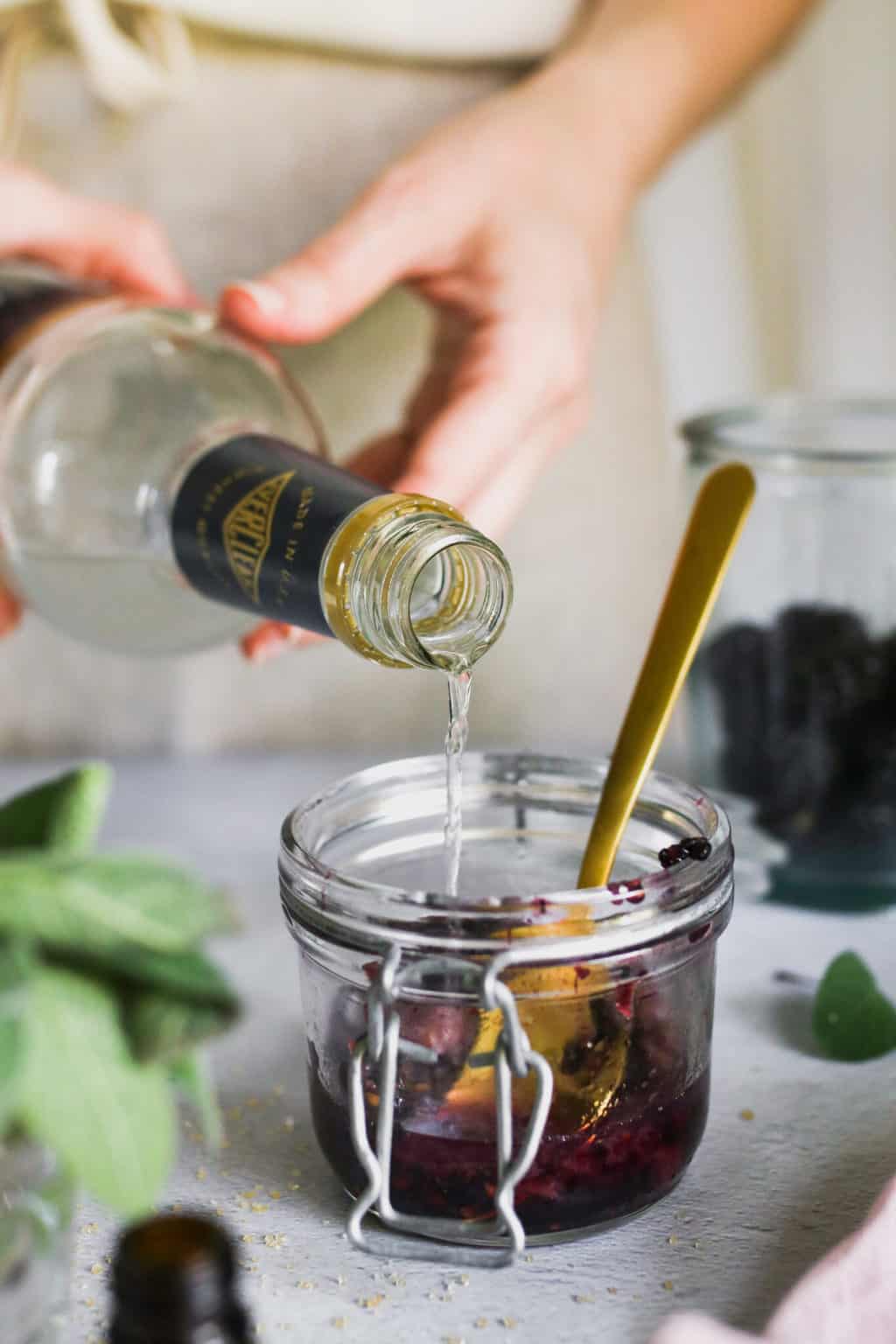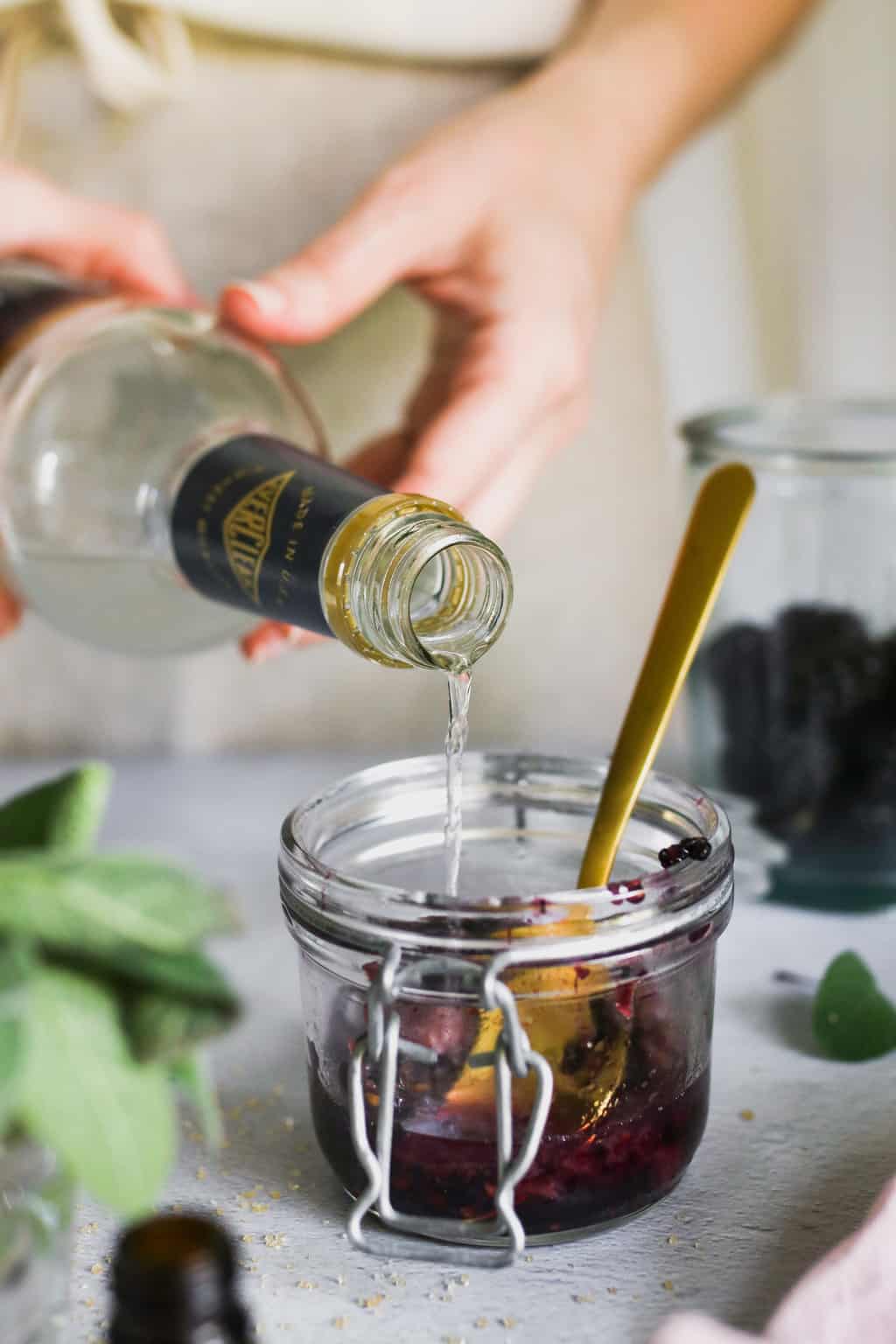 Using Everclear Grain Alochol not only adds a clarifying element to this DIY recipe, but it can also help extend the shelf life of homemade beauty products. And did I mention that the sweet smell of berries mixed with the herbal earthiness of sage and the scent of vanilla and sandalwood essential oils is just divine?
To make this blackberry sage sugar scrub, combine everything except the sugar in a food processor, and puree until smooth. If you prefer, you can strain out the blackberry seeds using a mesh strainer, but I left them in. As long as you're gentle and don't use this on your face where skin can be extra sensitive, the seeds act as a nice, natural exfoliant.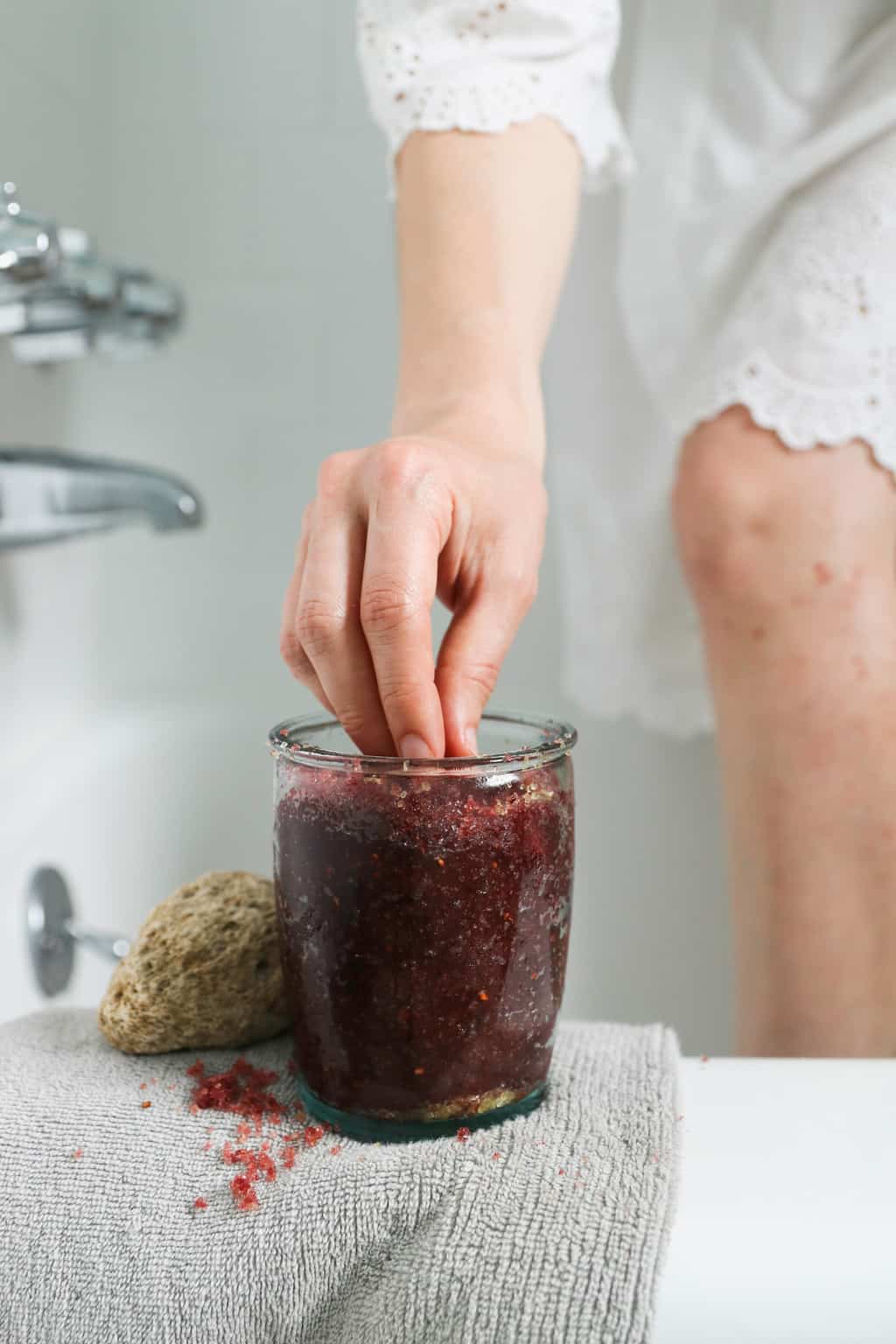 In a lidded jar or container, combine both kinds of sugar with the blackberry mixture and stir well. Apply in the shower, scrub, and rinse off with water.
If you have any leftover scrub, it can be stored in a closed container in the refrigerator for up to three days. Can you imagine how refreshing the refrigerator-cooled scrub would feel on your skin after a long day outside soaking up the sun?!
You can find Everclear at your local retailer or online via Cask Cartel, Caskers, or Drizly. You can also search Everclear's product locator page online.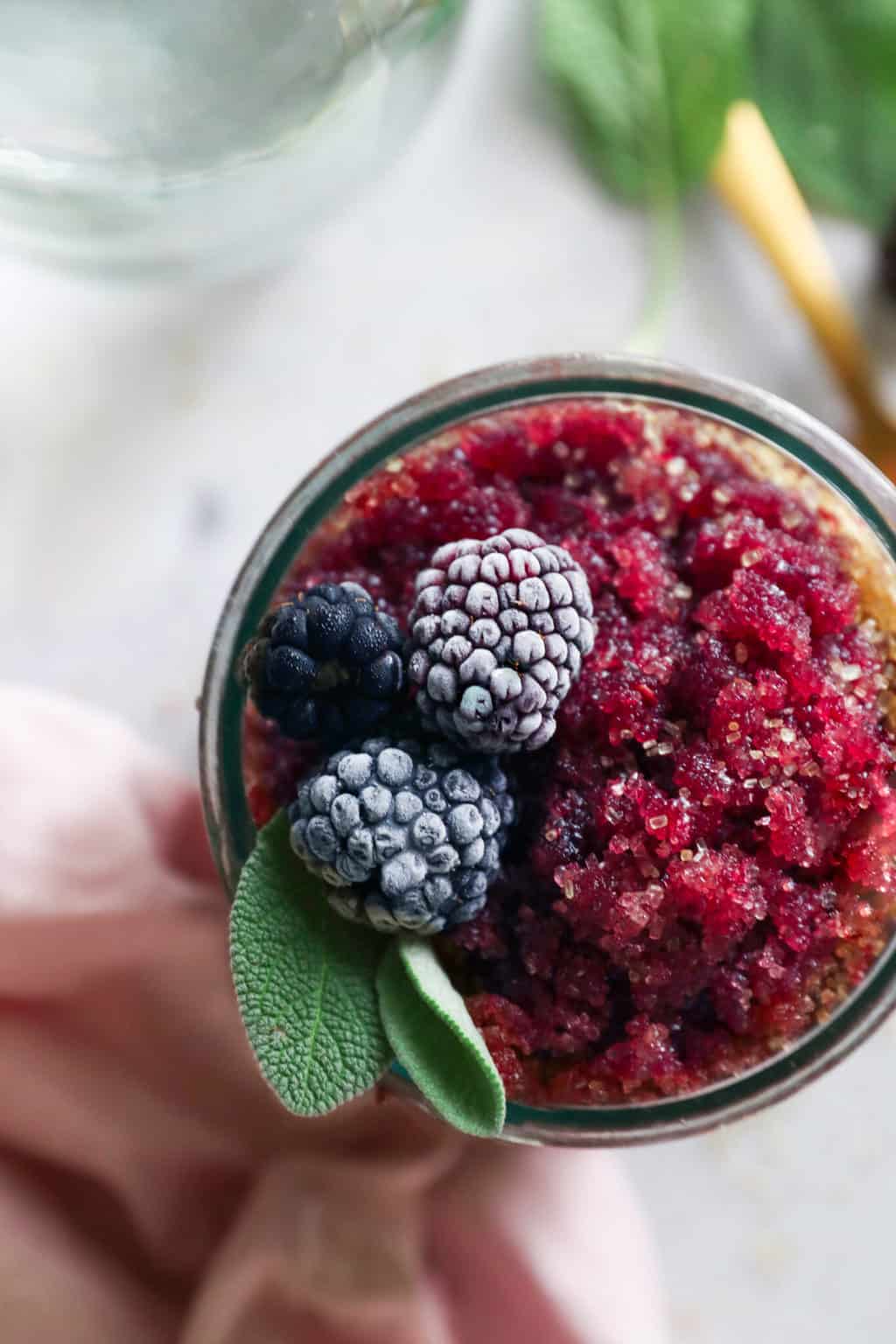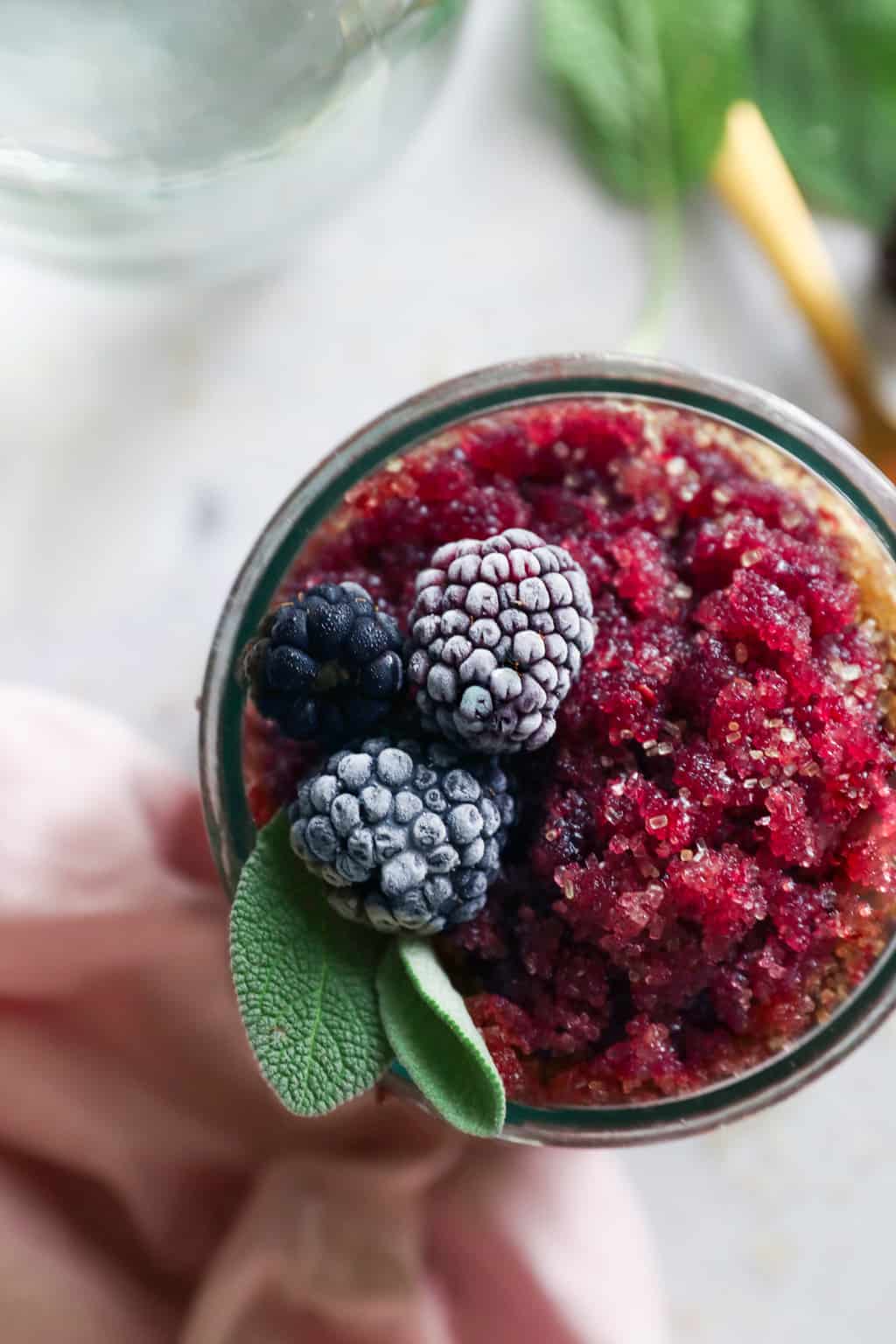 This article was medically reviewed by Dr. Gina Jansheski, a licensed, board-certified physician who has been practicing for more than 20 years. Learn more about Hello Glow's medical reviewers here. As always, this is not personal medical advice and we recommend that you talk with your doctor.
10