Thicker eyebrows are in these days, but a past of plucking brows into barely-there-lines takes a toll. Tweezers should come with a warning label against teenage beauty experiments. And who knew it could take years for bald spots to grow back after over zealous waxing sessions? So put down the tweezers and brow pencils because there are natural ways to bring thinned out brows back to life. My favorite? This castor oil eyebrow serum that's every bit as good as the pricey products and treatments.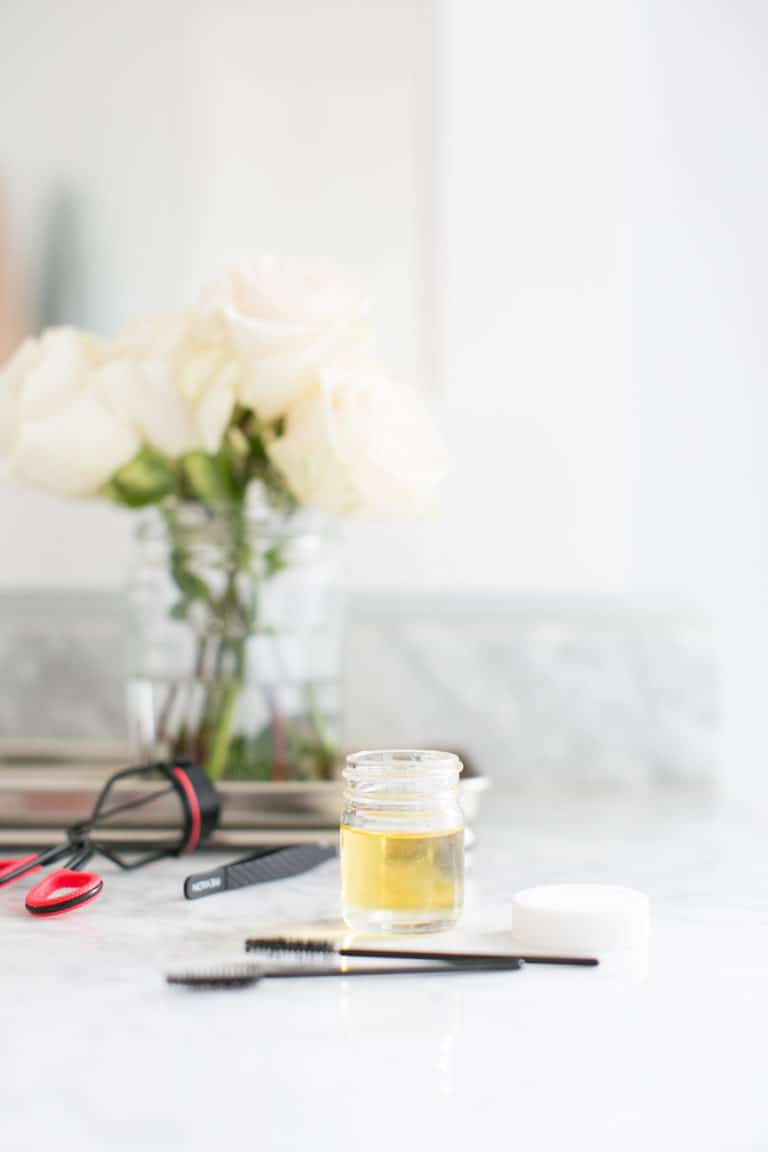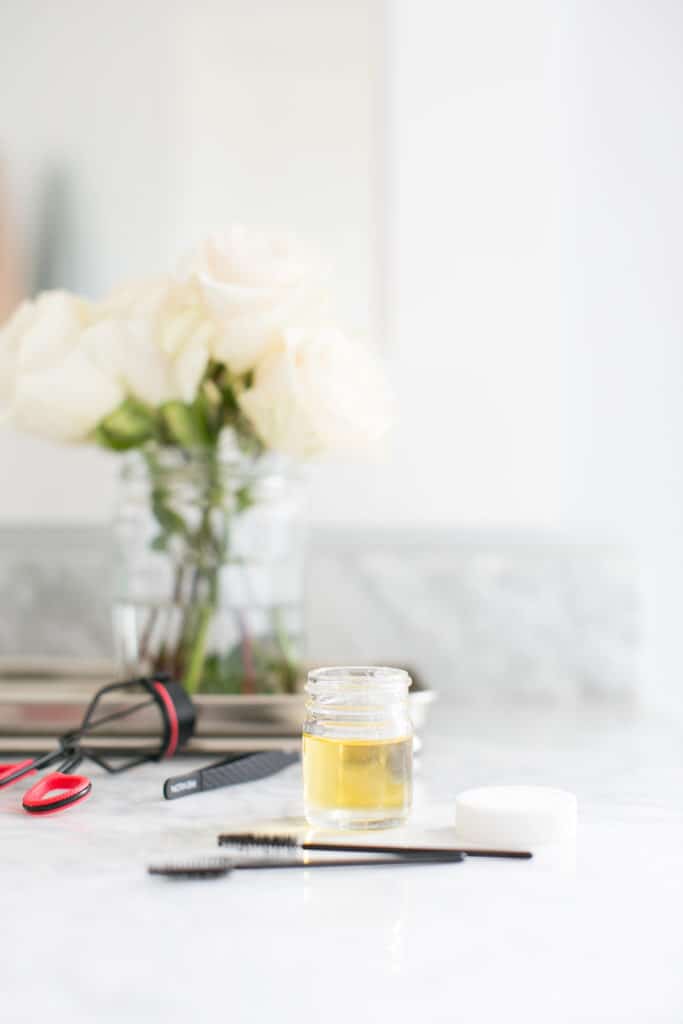 DIY Castor Oil Eyebrow Serum
The secret to encouraging new brow growth is a combination of nutrient-packed plant oils that strengthen existing hair and stimulate new growth. Here's how to make your own eyebrow serum with just a few natural ingredients.
The star ingredient in most hair growth serums? Castor oil.
Its concentration of ricinoleic acid (omega-9 fatty acid), reduces inflammation, improves circulation, and balances the skin's pH to foster better hair growth. The fatty acids and vitamin E in castor oil strengthen the hair root to help prevent hair loss. Castor oil is perfect for encouraging the growth of healthier hair, longer eyelashes, and fuller eyebrows.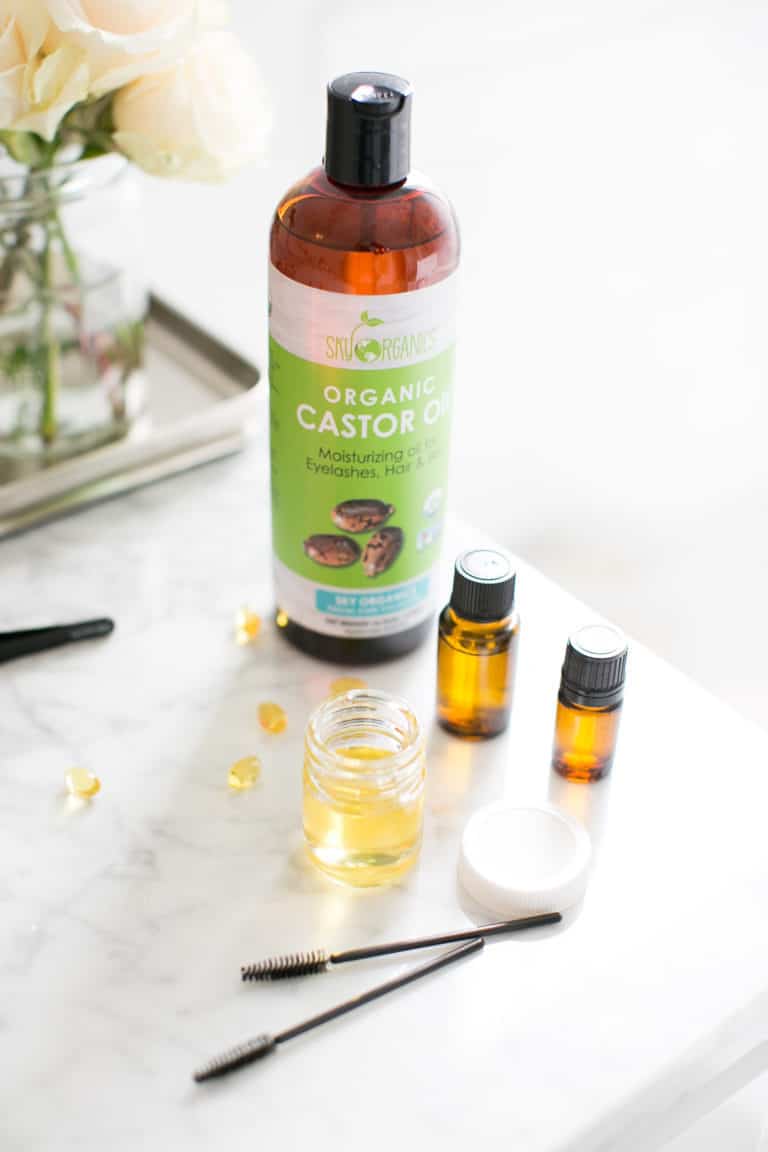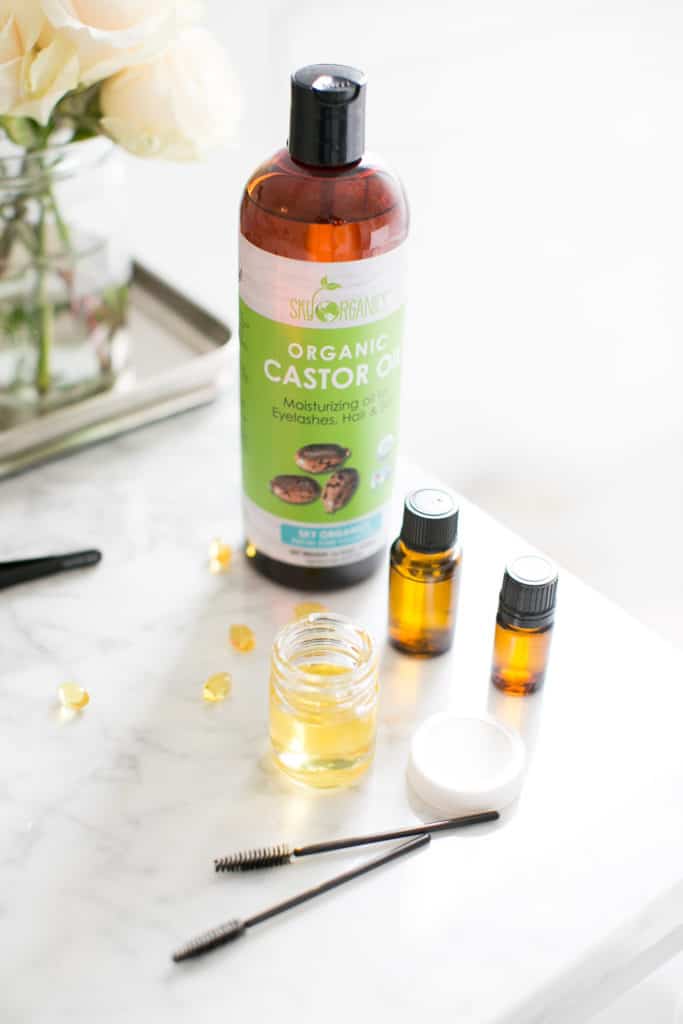 In addition to castor oil, this concentrated eyebrow serum recipe contains four additional nourishing oils and essential oils to fortify, thicken and condition hair from root to tip.
Vitamin E oil does wonders for hair follicle damage, not only repairing but encouraging growth.
Argan oil is a 'dry' oil, meaning that it's light and absorbs quickly. Rich in fatty acids, antioxidants, and vitamin E, argan oil conditions and moisturizes dry or damaged hair.
Rosemary essential oil is an invigorating oil that can stimulate hair growth and help treat dandruff when massaged into the scalp.
Coffee essential oil contains caffeine, which can stimulate hair cell growth in both men and women.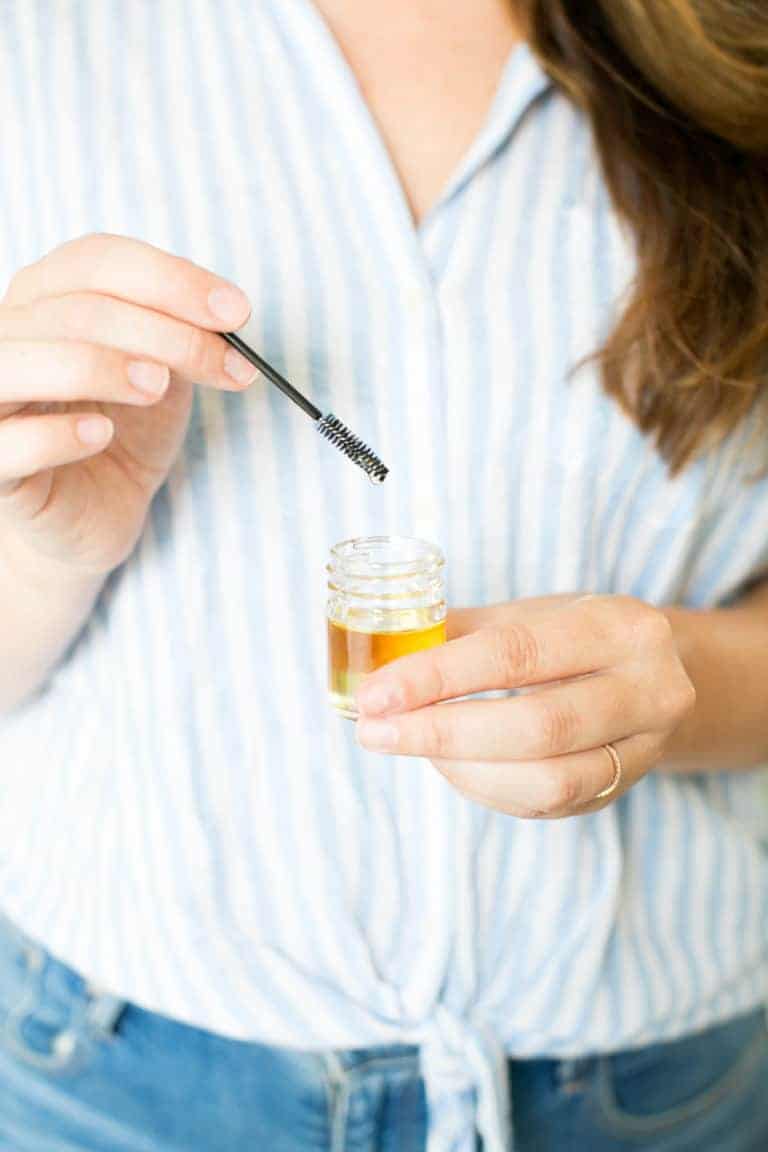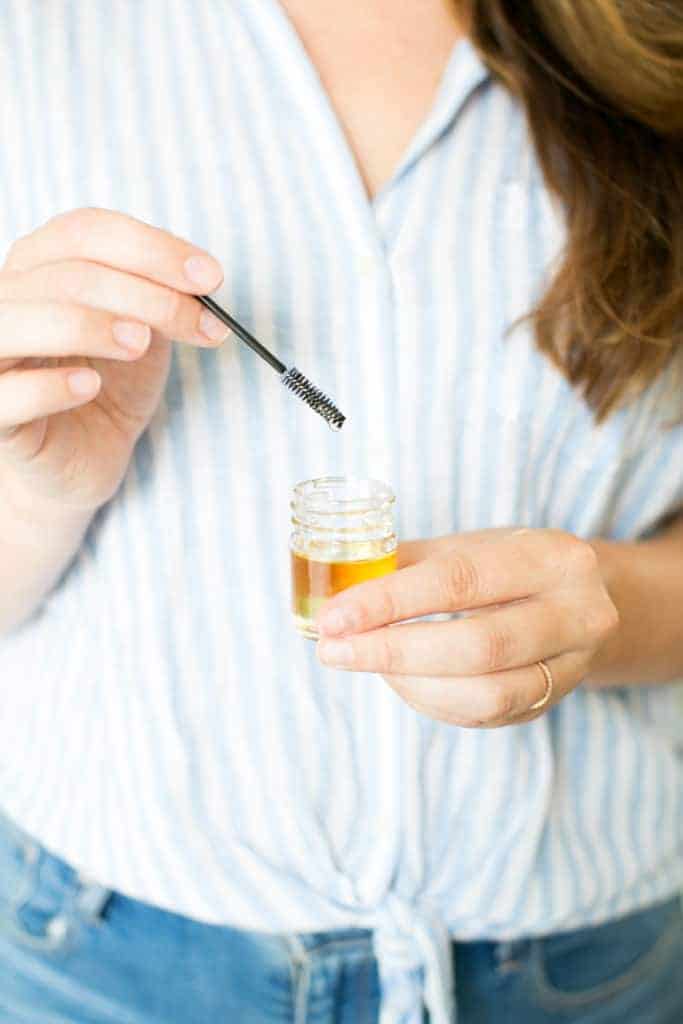 Mix up the brow beauty recipe and apply it once or twice a day. Apply it in the morning before doing your makeup and then again at night. You can buy empty mascara tubes, but it's also pretty easy to store the serum in a jar and use a Q-tip or clean eyelash wand to apply to the brows. Massage in the oil and leave it on until morning.
You'll see fuller brows in a couple of months. And, in the meantime, your hair will just look better!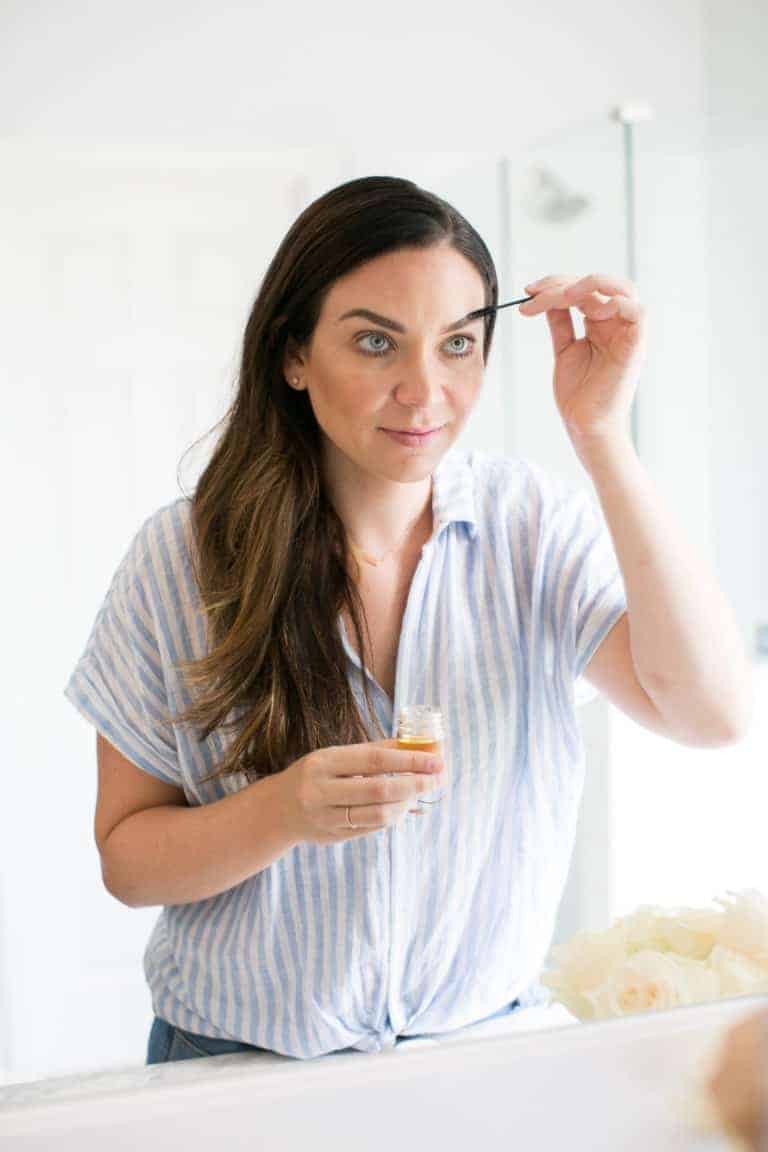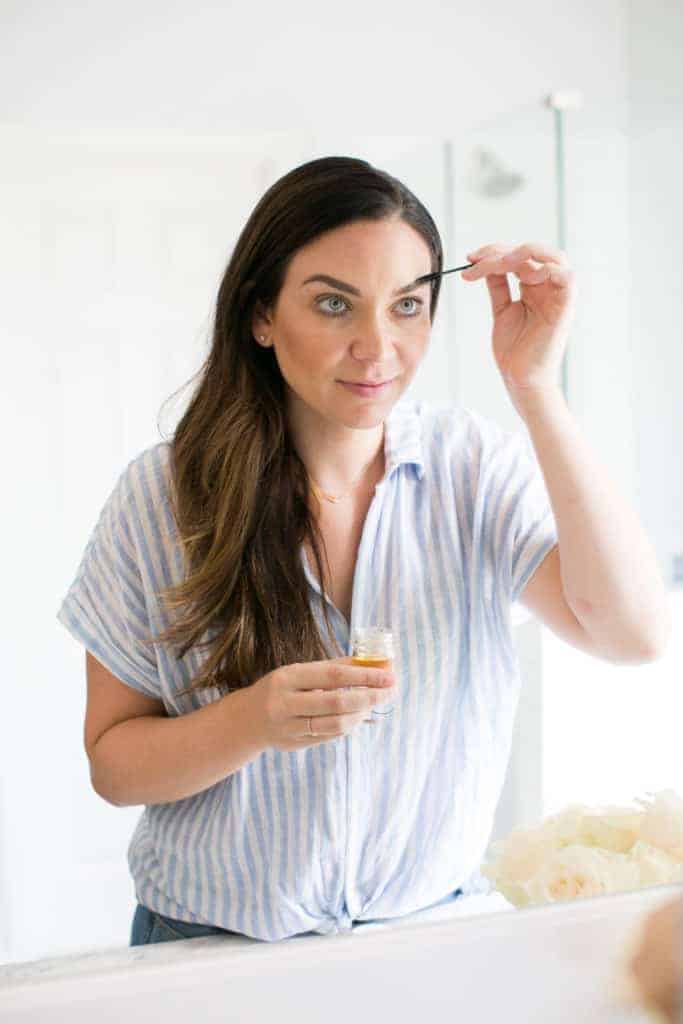 Castor oil has amazing hair benefits. Just use a pea-sized amount of this castor oil eyebrow serum on dry hair to heal split ends and promote a healthy scalp. You can apply this serum to grow thicker, longer lashes, too. Just be careful to avoid getting it into your eyes.
Look for a hexane-free castor oil, like Sky Organics. Their oils are sourced from highly reputable, all-natural organic small farms so you know you're getting natural, organic botanicals to nourish the hair with vital nutrients, vitamins, antioxidants, proteins, and essential fatty acids.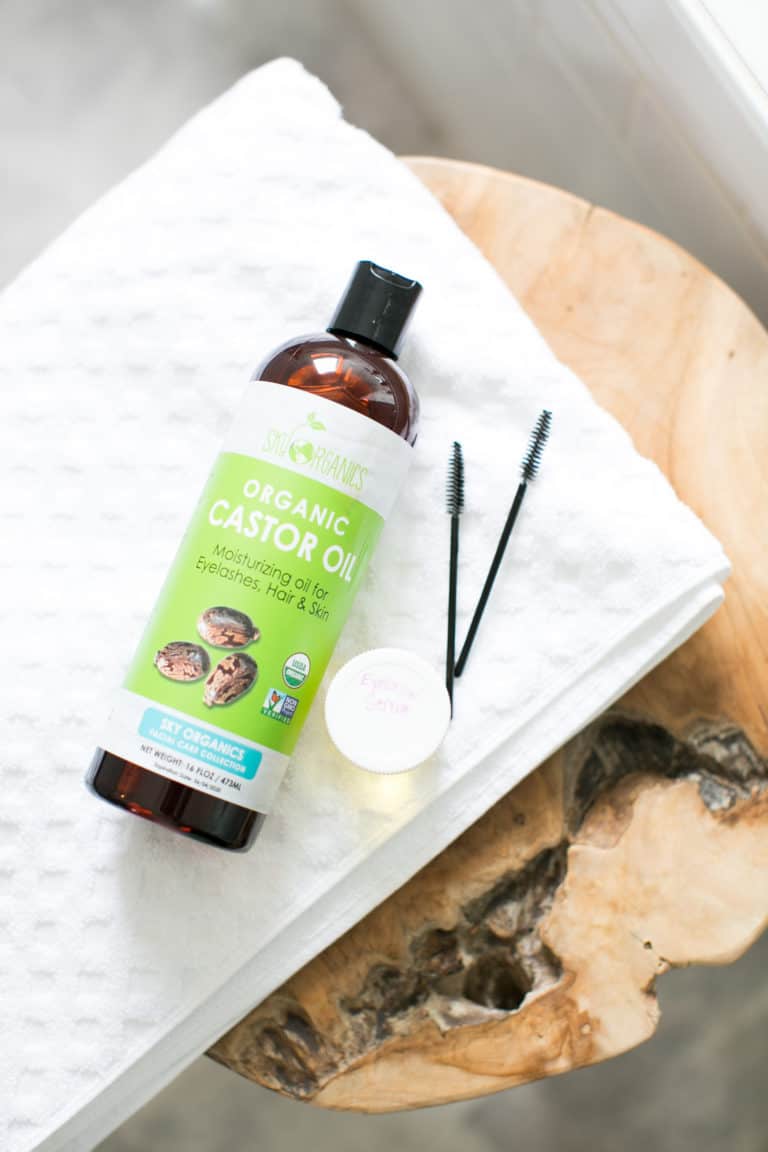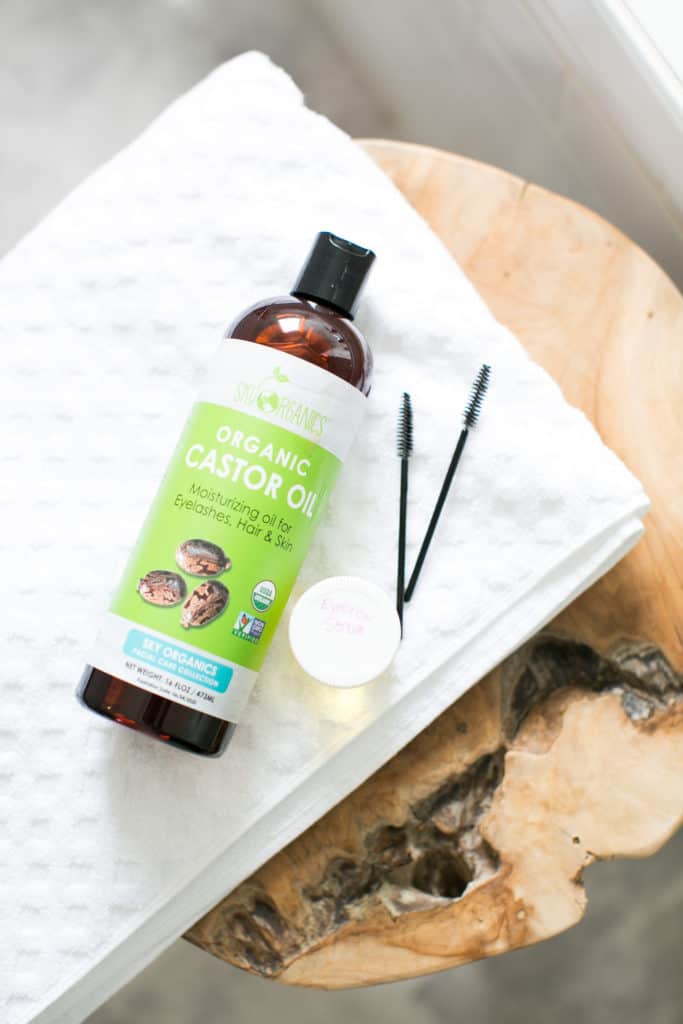 Do you have any secret home remedies for lush brows and lashes? Let us know in the comments.
This post was medically reviewed by Dr. Jennifer Haley, a board-certified dermatologist with extensive experience in medical, cosmetic and surgical dermatology. Learn more about Hello Glow's medical review board here. As always, this is not personal medical advice and we recommend that you talk with your doctor.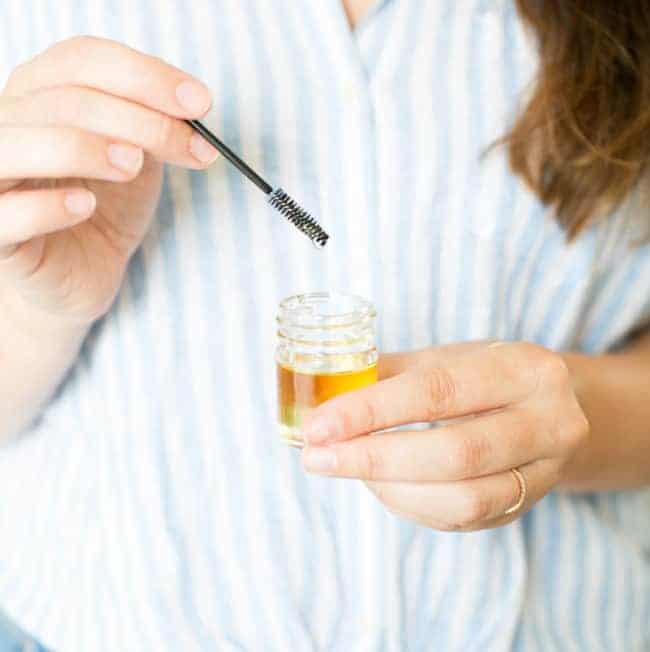 Print
DIY Castor Oil Eyebrow Serum
There's an at-home solution for thicker eyebrows that's every bit as good as the pricey products and treatments. The secret ingredient? Castor oil!
Equipment
Measuring spoons

2-ounce jar with lid

Mascara brush
Instructions
Combine all the oils in a 2-ounce jar (for the Vitamin E oil, prick a small hole in the capsule and squeeze it to remove the oil).

Replace the lid and shake to combine before using.
Notes
Apply morning and night for best results. Shake well and dip in a clean mascara brush and smooth over eyebrows. Massage serum into dampened eyebrows for 10-20 seconds to ensure deep absorption. Wait 5-10 minutes before carrying on with your beauty routine.
Use within 6 months.
You can buy empty mascara tubes, but it's also pretty easy to store the serum in a small jar and use a Q-tip or clean eyebrow wand to apply to the brows. 
539