As warmer temps arrive, I find that everything is ready for a change – even my skin. During winter I followed this skincare regimen, but lately I've been scaling back on how often I use a balm cleanser. Cleansers are helpful as they remove the excess oily residue from the skin; however, over cleansing may dry out the skin and strip the skin from healthy oils.
Here's my current 3-part skincare routine with an easy homemade face serum that's light enough to wear during the day as things heat up. Spring is the perfect time clean up your skincare routine by paring things down and focusing on the basics.
DIY Face Serum + Skincare Routine for Spring
1. Exfoliate with Clay, Oat + Almond Cleansing Grains
With the change in weather, it's time to exfoliate. Ridding your skin of the buildup of dead cells and surface dirt feels a bit like shedding the layers of sweaters and scarves we've been wearing for months. It can be too harsh to exfoliate often in cold weather, but when spring arrives it feels so good to get rid of oil, sweat and allergens that might be hanging around.
At night, I like to use cleansing grains at least twice a week. My current recipe:
1 part green clay
1 part ground oats
1 part ground almonds
Grind your ingredients and combine them in a small jar. When you're ready to use, scoop a bit out with a clean spoon and add a bit of water to make a paste (the crystal-infused beauty water is perfect!). Gently massage the grains into your face and then rinse with lukewarm water.
The small granules and the good fats from the almonds leave skin feeling polished and and smooth instead of dry and irritated like a lot of commercial scrubs do.
2. Tone with ACV
I've become a toning convert since I read that skipping toner is like brushing your teeth without toothpaste. There are so many fun ways you can make toner, like with green tea and pomegranate or rose water, both of which have some anti-inflammatory properties. I've gone the super simple (read: lazy) route with toner later – just apple cider vinegar and water – to remove any leftover cleanser, close the ol' pores and balance skin's pH.
My ratio is about 4 parts water to 1 part ACV. You can up the ACV if your skin is more oily or acne prone. It's also nice to make your toner into a face mist. Then you don't have to worry about finding cotton pads to apply it!
3. Moisturize with Homemade Face Serum
At night, I still slather on face oil. But for daytime, I've switched to a lighter aloe vera and carrier oil serum. It feels light and smooth – perfect for wearing under a daytime natural makeup look.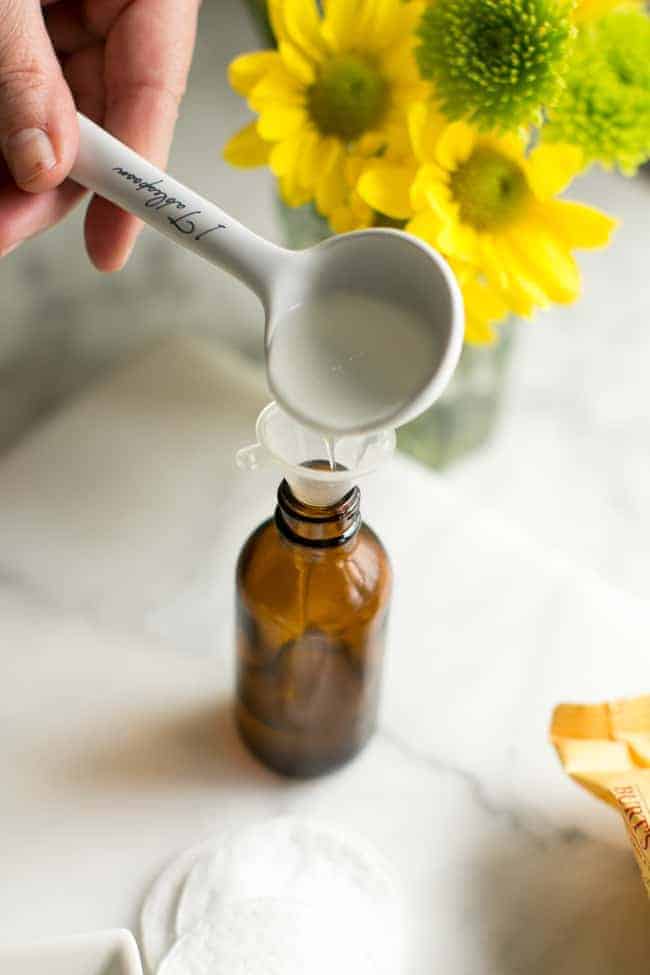 I love aloe vera – we need more beauty ingredients aloe, coconut oil and face wipes that multitask as much as us busy gals do. Aloe kills the bacteria that causes acne, lightens the appearance of age spots and blemishes. Of course, aloe also helps soothe skin and aids with wound healing.
Pair the aloe vera with a carrier oil that works for your skin type and add a few drops of nourishing skin essential oils for a healing and hydrating homemade face serum that's perfect for daytime. Find essential oil blends for every skin type with this guide to natural serums.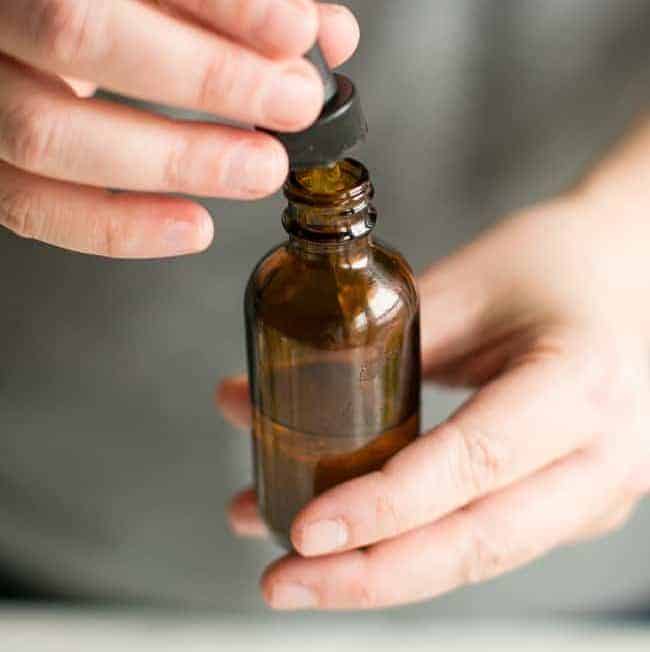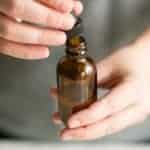 Print
Hydrating Homemade Face Serum
Combine aloe vera with a carrier oil that works for your skin type and a few drops of nourishing skin essential oils for a healing and hydrating homemade face serum that's perfect for daytime.
Instructions
Use a funnel to pour ingredients into a small bottle with a dropper lid.

Shake well before each use and apply to clean, damp face.
This post was medically reviewed by Dr. Rina Mary Allawh, M.D., a dermatologist who performs adult and pediatric medical dermatology, skin cancer treatment and cosmetic dermatology. Learn more about Hello Glow's medical review board here. As always, this is not personal medical advice and we recommend that you talk with your doctor.
745