Have you heard of lash conditioning serum? Commercial serums work to strengthen and enhance your lashes and brows, making them shinier and fuller looking. And, no surprise, they can be super pricey! Also not a surprise, you can make a super-easy version at home with just a few simple ingredients.
Here are 3 ways to make your own.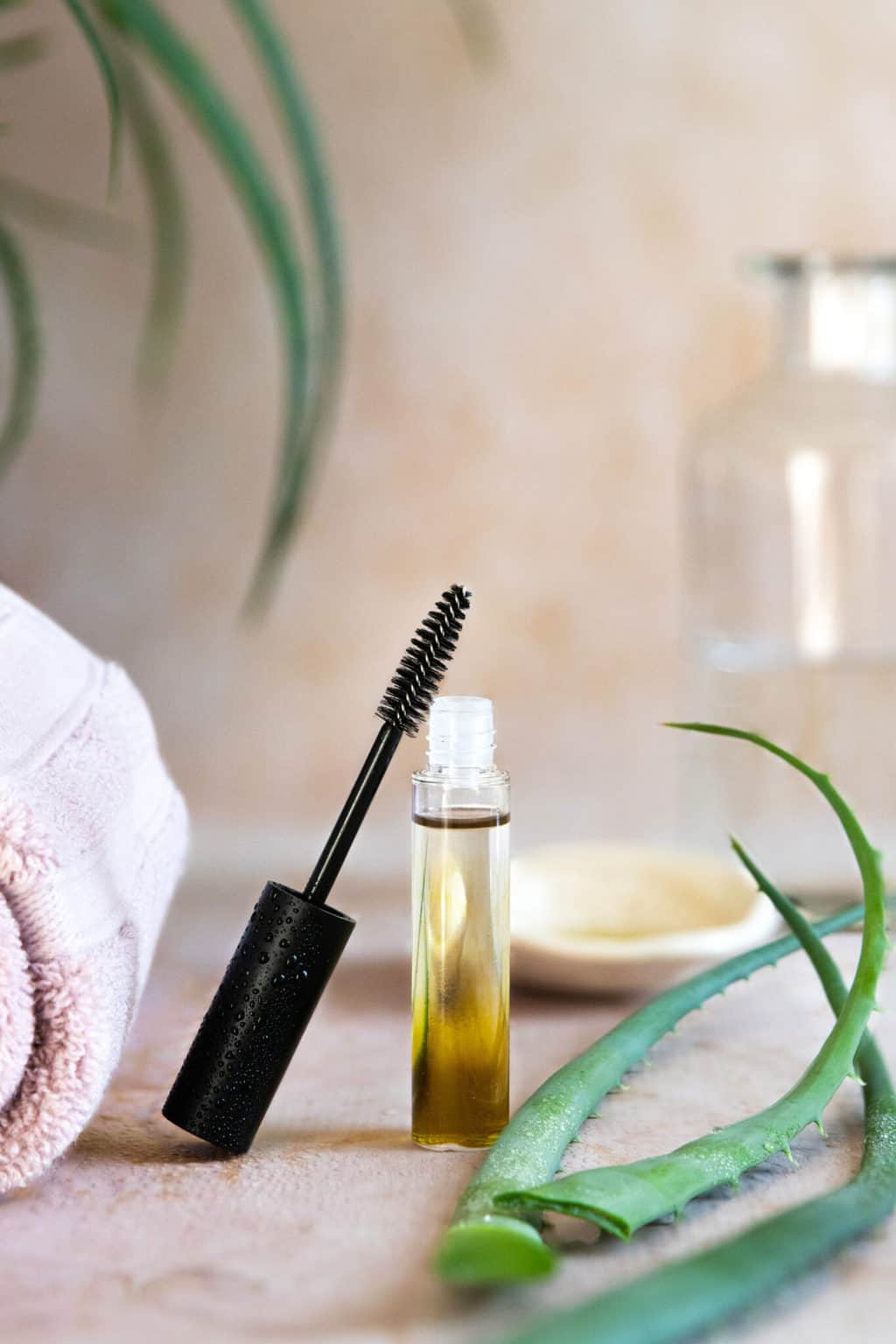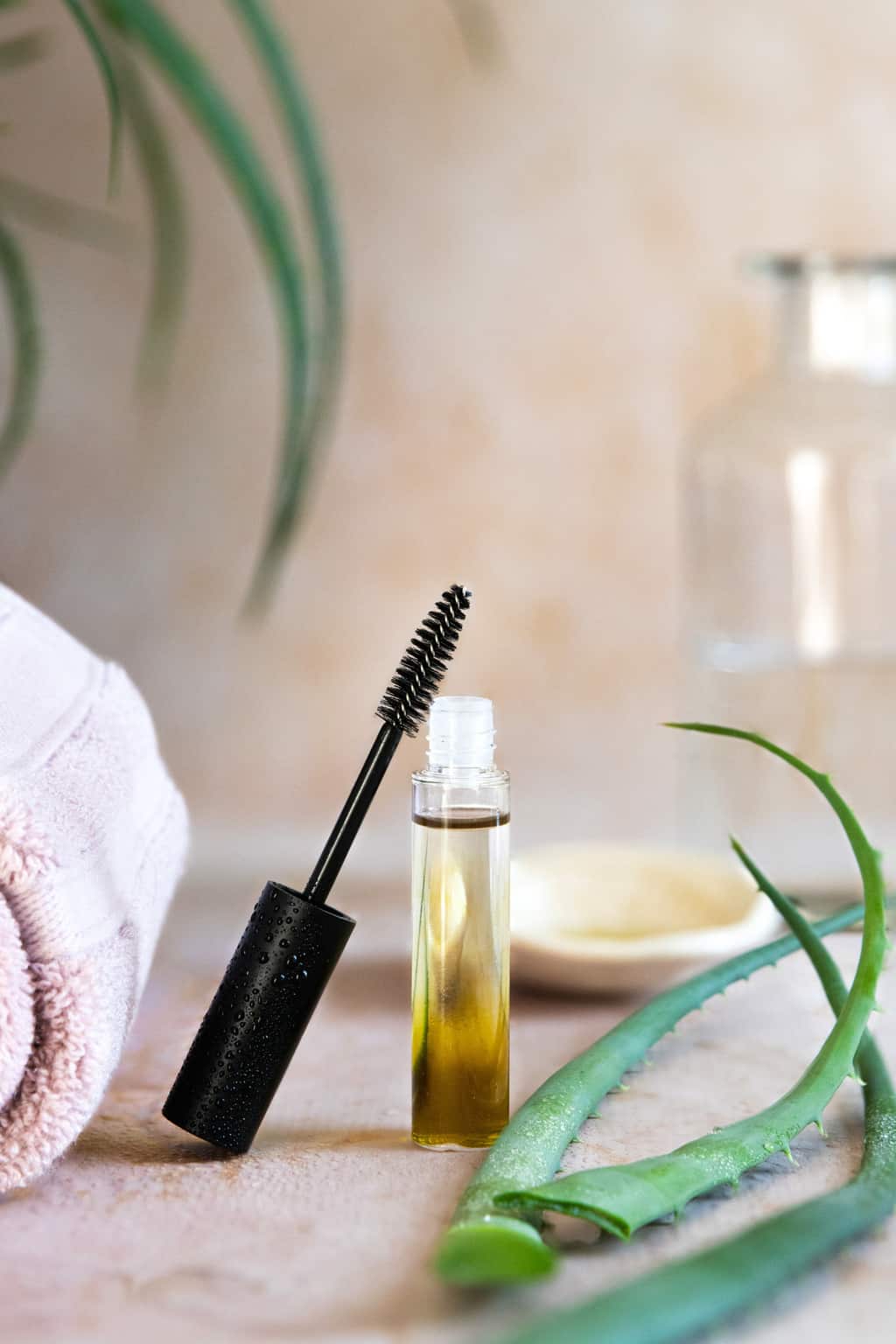 Benefits of Lash Conditioning Serum
Eyelash serums, growth enhancers, lash perming, and lash extensions are extremely popular lately. While the desire for strong, long lashes never goes out of fashion (mascara, curling wands, and false eyelashes have been around for decades!), the tools and treatments used today are most definitely new.
Summer is the perfect time to condition your lashes because mascara in hot weather is a hot mess. It can melt into the not-so-awesome raccoon look before you know it. Eyelash conditioner makes lashes feel thicker—no mascara necessary!
But it's not just the conditioning benefits it contains, eyelash serum also helps to:
Prime eyelashes so mascara adheres better
Smooth and seal lashes so they feel softer
Repair damage caused by too much heat, sun, and makeup
Nourish lashes and encourage them to grow more quickly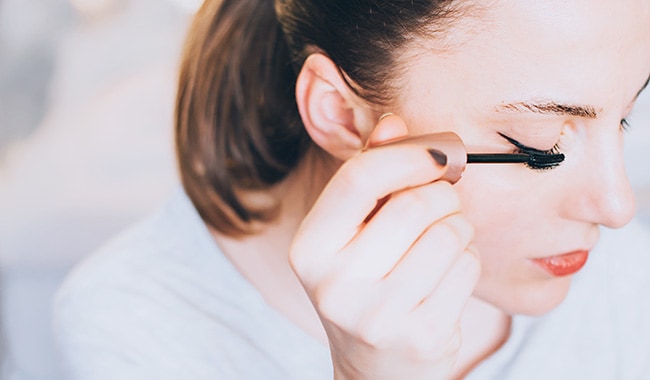 3 Ways to Make Eyelash Serum
You only really need 2 natural ingredients —aloe vera and castor oil—to make your own lash conditioning serum. But vitamin E, coconut oil, and argan also make amazing lash moisturizers.
As always, you don't need to follow these recipes to a T. Go ahead and mix and match these ingredients to create your own serum.
1. Aloe and Castor Oil Serum
Castor oil sounds a bit scary, but don't worry, people have been using it on their hair and skin since biblical times. The fatty acids and vitamin E in castor oil strengthen the lash root and stimulate growth. And while you're getting longer lashes that fall out less, the aloe vera conditions lashes to reduce breakage.
Combine the ingredients in a clean jar or empty mascara tube. Apply nightly with a cotton-tipped swab or mascara wand. Use daily and you'll see improvement in 2–4 weeks.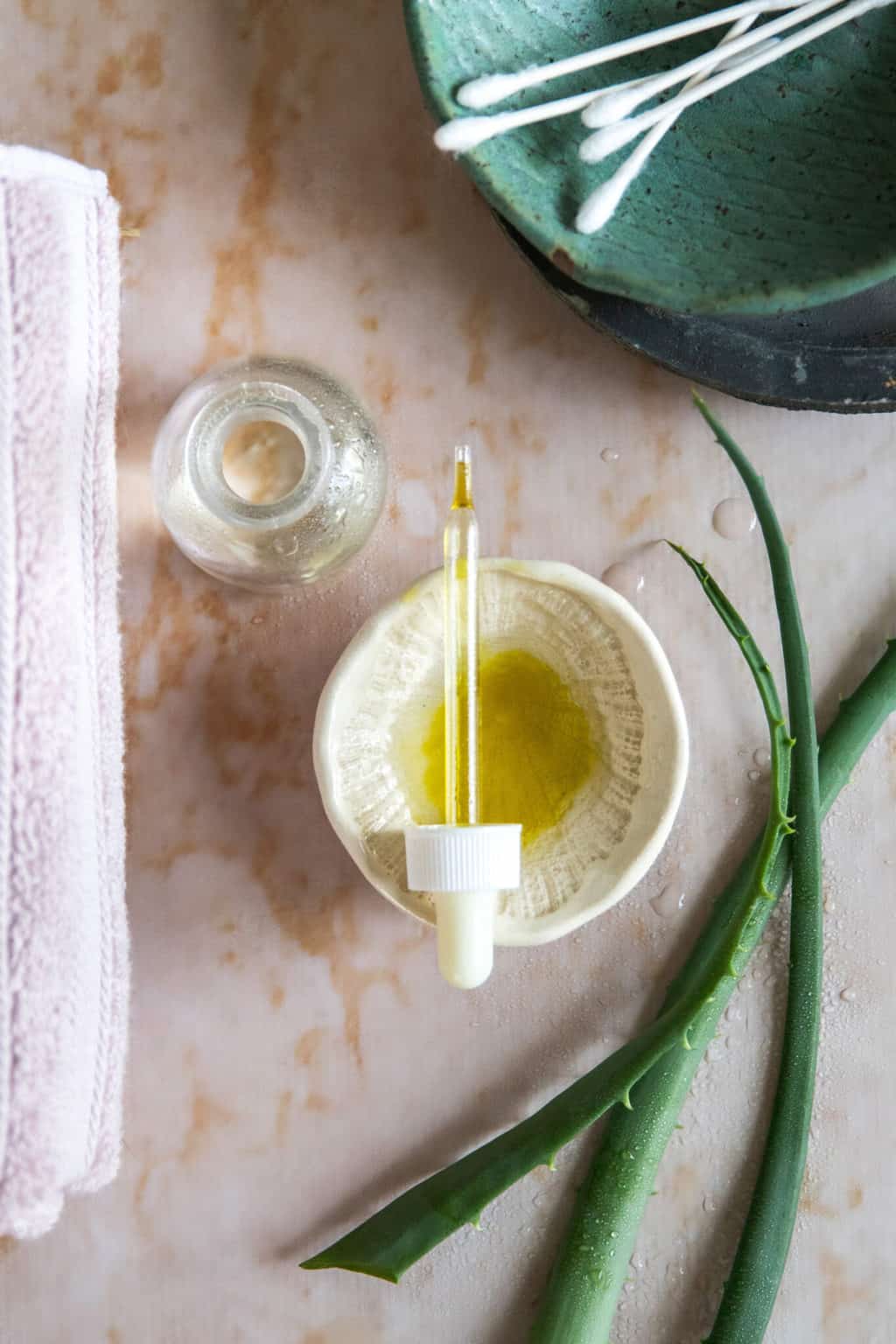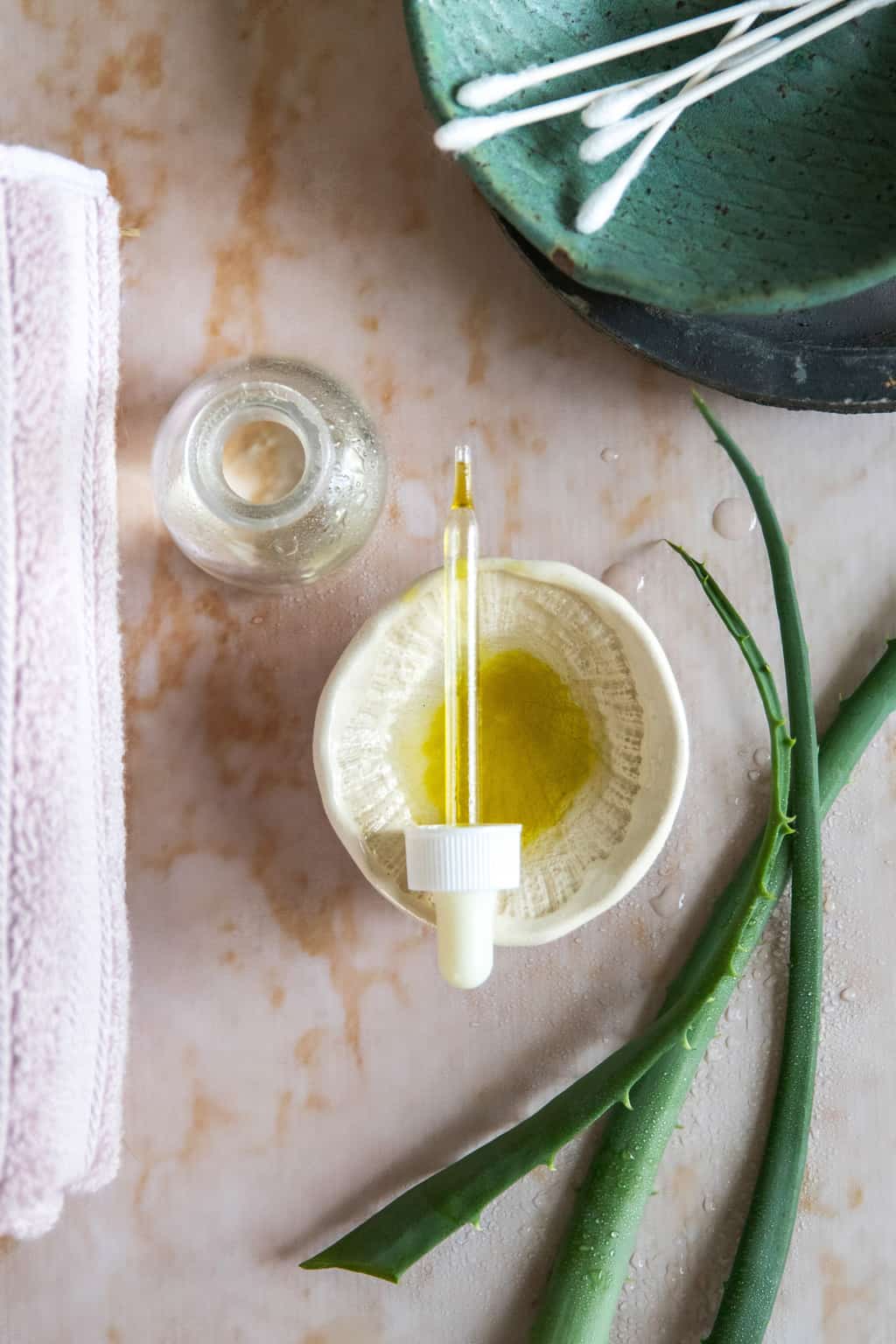 2. Argan Lash Conditioning Serum
These three oils combined create a powerhouse for stimulating hair growth. You can even apply it to eyebrows if you're looking to create a thicker and stronger brow line.
Combine equal parts of all three oils in a container. Shake well before each application with a disposable wand. Apply nightly to clean lashes and or brows.
3. Vitamin E Eyelash Serum
Known for it nourishing properties and mild texture, vitamin E oil has long been used to improve hair thickness and strength. Combine it with melted coconut oil for an extra dose of moisture.
In a clean glass container, add castor and coconut oil. Pierce and drain the vitamin E capsules into the container and mix well by shaking.
Dip a disposable mascara wand into the solution. Apply to clean lashes as you would mascara, concentrating at the lash roots. Apply nightly. Store in a cool, dark place.
Discontinue using any of these treatments if any eye irritation develops. One last tip for encouraging lash growth and thickness: try adding biotin to your daily vitamin routine.
Biotin, also known as vitamin H, is usually sufficiently found in the foods we eat, such as egg yolk, cauliflower, nut butters, mushrooms, and bananas, but we occasionally need additional biotin if we are deficient. The daily recommended allowance for adults is 30–100mcg, and if your body doesn't need the extra, it just passes through and is expelled through urination.
Lash Serum FAQs
Do homemade eyelash serums actually work?
All eyelash serums do the same thing: nourish eyelashes so they can grow more quickly. None of them will make your lashes grow more quickly, but they can provide the nutrients needed to encourage growth.
Is eyelash serum bad for your eyes?
While I can't speak for commercial lash conditioning serums, natural serums (like these) are safe for eyes.
That being said, if you get oil in your eyes, it might sting. So it's best to apply serum sparingly, and try to keep it out of your eyes if you can.
Can I use Vaseline to help my lashes grow?
Personally, I like to avoid Vaseline because its made from petroleum byproducts. But you're free to use it as a moisturizer if you like.
Is olive oil good for lashes?
Yes! Olive oil is amazing for hair and lashes. You can use it in place of coconut, argan, or castor oil in any of these recipes.
Can I add essential oils to my eyelash serum?
Essential oils are can irritate eyes, so it's best not to add them to homemade eyelash serum.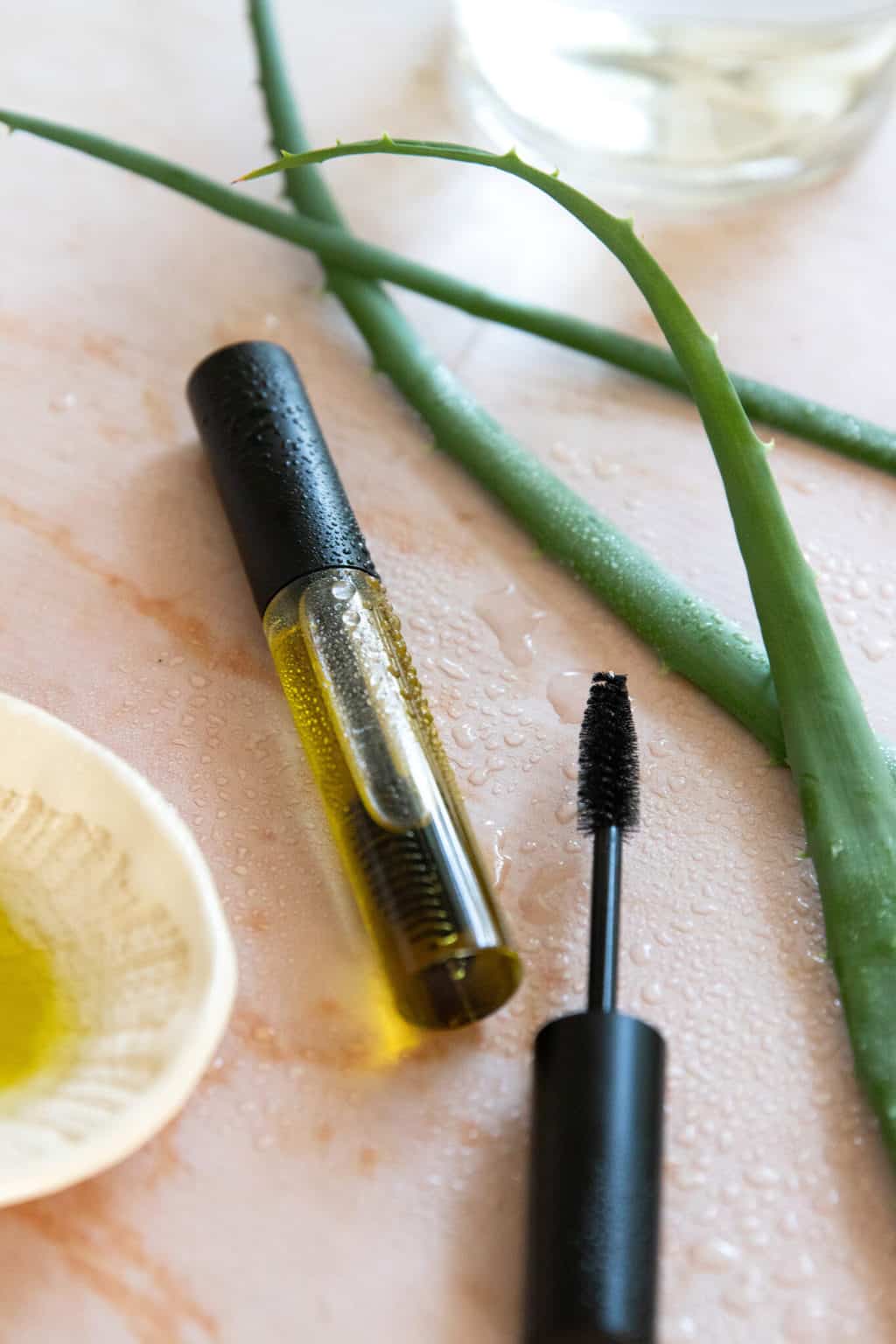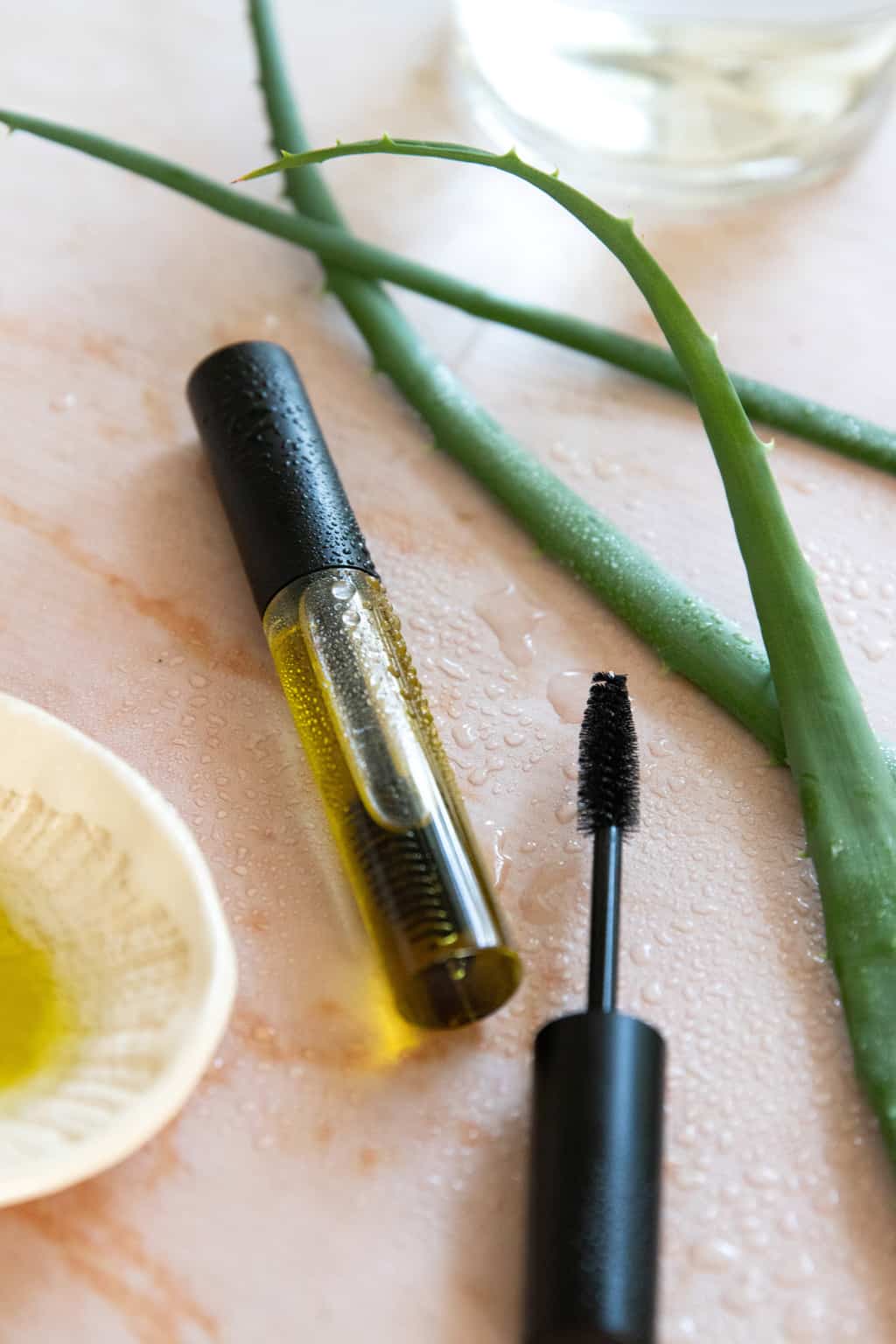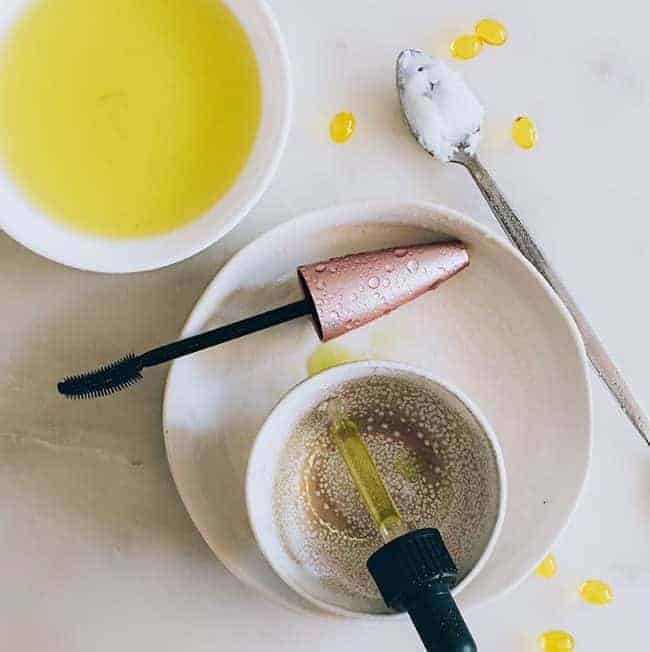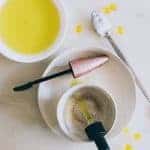 Print
3 Longer Lash Conditioning Serum Recipes
No need for mascara this summer. These simple homemade lash conditioning serum recipes will leave your lashes lush and full.
Equipment
10 ml clean mascara tube

Cotton-tipped swabs
Materials
Aloe and Castor Growth Serum
Instructions
Combine the ingredients in a small container with lid. Shake to mix them well before each use.

Apply nightly to lashes with a cotton-tipped swab or mascara wand. Do not rinse.
Notes
Use daily and you'll see improvement in 2–4 weeks.
It's best to make a fresh batch once a month. Halve the recipe if needed.
View this post on Instagram
98