Who doesn't love freshly exfoliated skin? Hint: this girl (points thumbs at self). While I'm definitely not a fan of dry, itchy skin, most exfoliators are a little too harsh and only make my sensitive skin woes worse. But desperate times call for desperate measures.
Rather than buying an off-the-shelf exfoliator, I like to whip up my own coffee scrub to tackle the flakes. This particular coffee scrub is made from upcycled coffee grounds so there's no need to rush out and buy a lot of supplies. And it's chock full of ingredients that help take care of pesky problems like scars, cellulite and sun damage.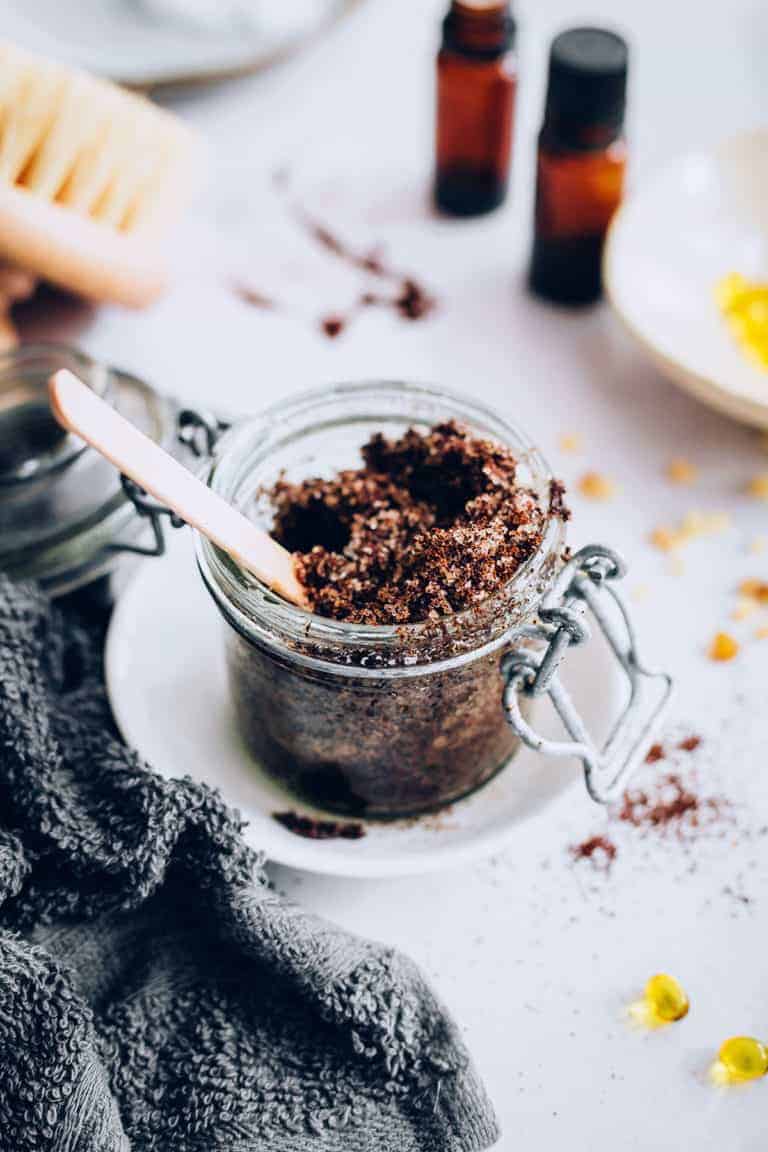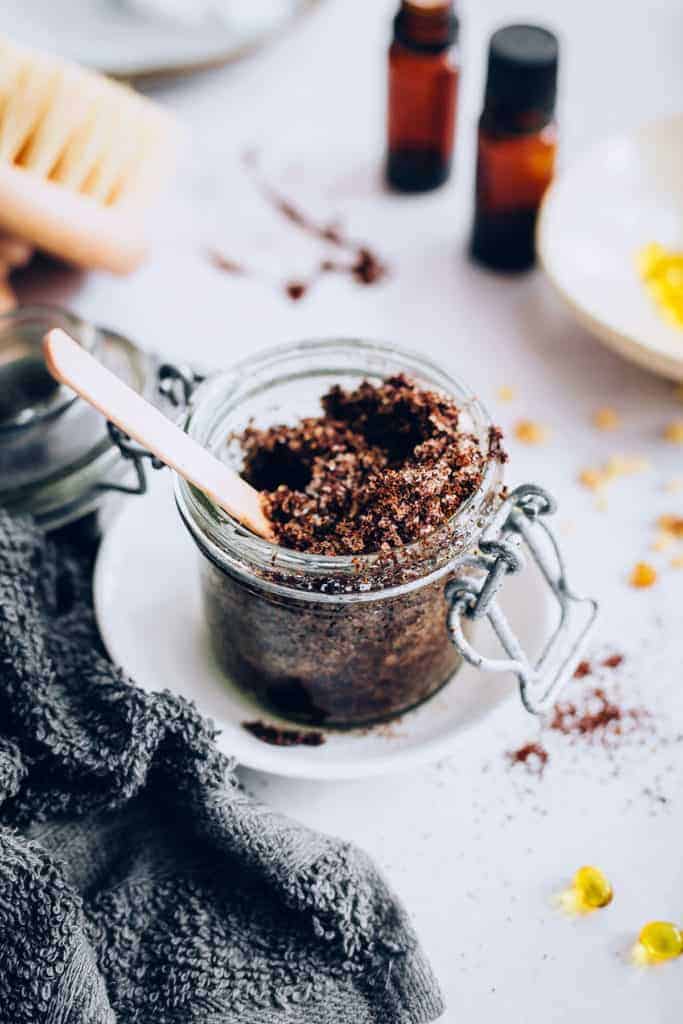 Coffee Scrub for Scars, Cellulite and Sun Damage
Coffee is loaded with vitamins, minerals and antioxidants that help soothe and heal irritated skin. Unlike a lot of other scrubs, coffee grounds are ever so slightly abrasive (perfect for gently tackling flakes) and used coffee grounds are mild enough to use all over the body. While some folks say coffee scrubs should never be used on the face, I disagree! Lots of commercial coffee exfoliators say they're perfectly fine on sensitive facial skin. Just be gentle and use a light touch.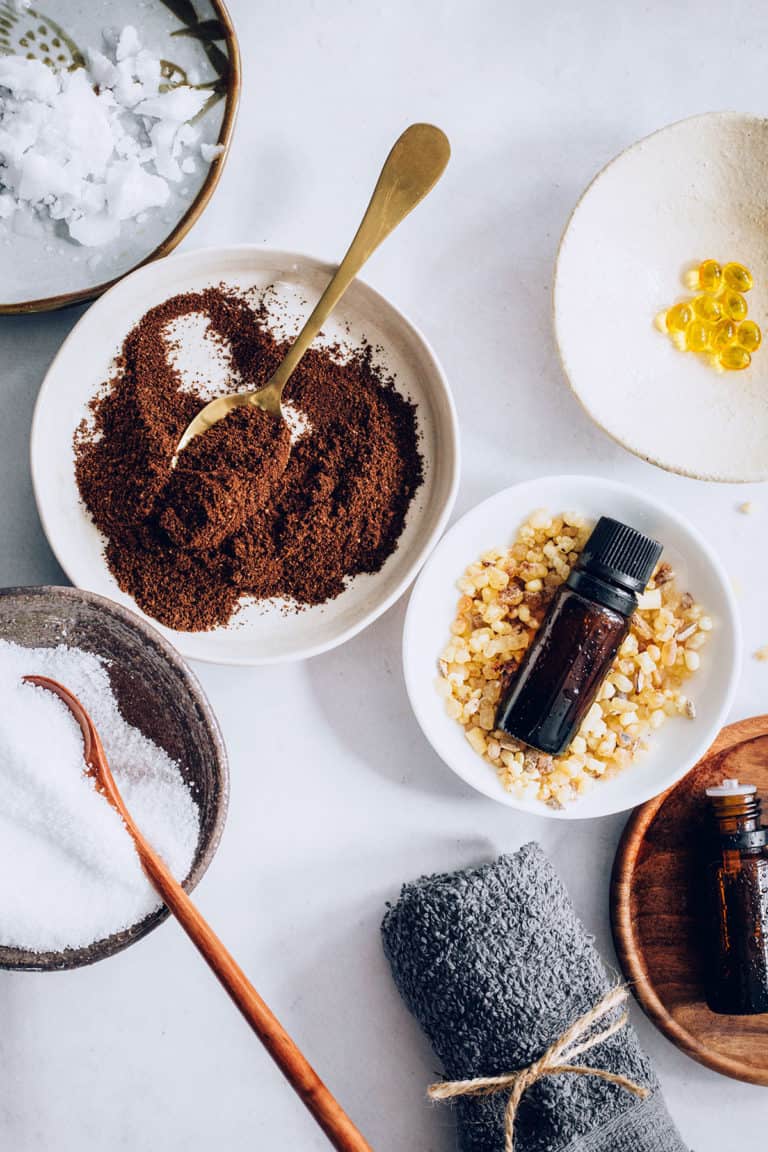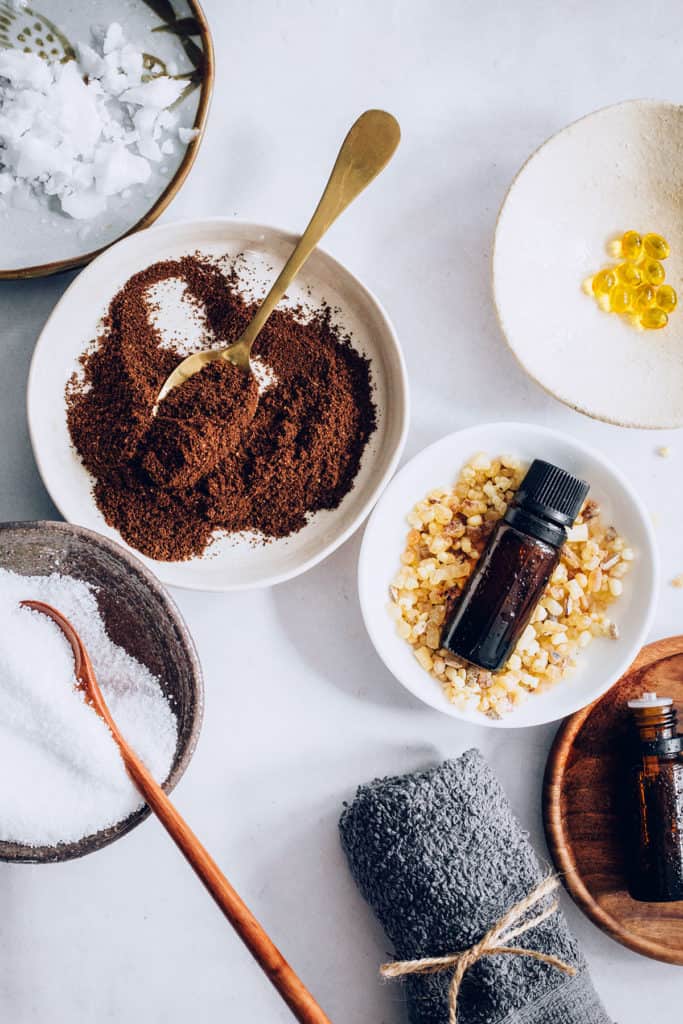 But it's not just for revitalizing dry skin, coffee scrubs also help stimulate blood flow and promote collagen production. I add Vitamin E to my scrub to boost the coffee's natural antioxidant protection, encourage healing and fade scars. I also like to toss in some sea salt to tackle scaly skin and fight breakouts. Lastly, essential oils repair damaged skin while coconut oil leaves a layer of post-scrub hydration.
While you're free to use fresh coffee grounds, leftover grounds are still chock full of caffeine and antioxidants, which leave skin looking perky and toned. If you have sensitive skin like I do, just make sure to grind the coffee into a soft, powder-like consistency to prevent further irritation. Otherwise, go with a coarse grind to help get rid of even the gnarliest flakes.
While I haven't tried it myself, a lot of ladies on the internet swear by coffee scrub for reducing the appearance of cellulite. It's thought that the caffeine in coffee helps to dilate blood vessels and tighten skin, thus hiding dimples (at least temporarily).
While coffee may not completely get rid of the cellulite, it will help reduce the appearance of cellulite. Either way, it might be worth a shot if it means getting those winter legs bikini ready.
Here's how to make your own coffee scrub!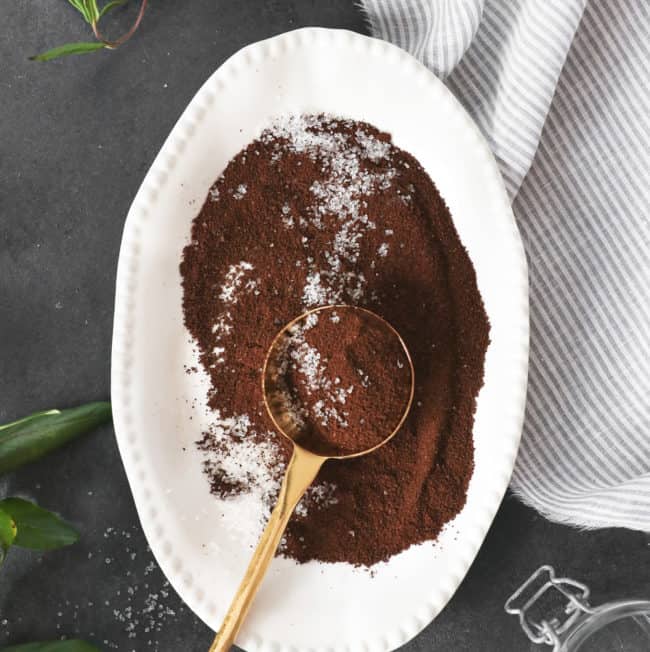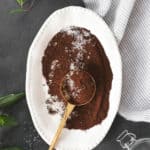 Print
Coffee Scrub DIY for Scars, Cellulite and Sun Damage
Used coffee grounds make for an easy coffee scrub DIY recipe that exfoliates without irritating sensitive skin and helps heal scars and sun damage.
Instructions
Combine all ingredients in a small bowl and mix well.

To use, apply a small amount to damp skin and lightly massage to remove flakes and improve skin tone and texture.

Store remaining scrub in a lidded glass jar for up to a week.
This post was medically reviewed by Dr. Rina Mary Allawh, M.D., a dermatologist who performs adult and pediatric medical dermatology, skin cancer treatment and cosmetic dermatology. Learn more about Hello Glow's medical review board here. As always, this is not personal medical advice and we recommend that you talk with your doctor.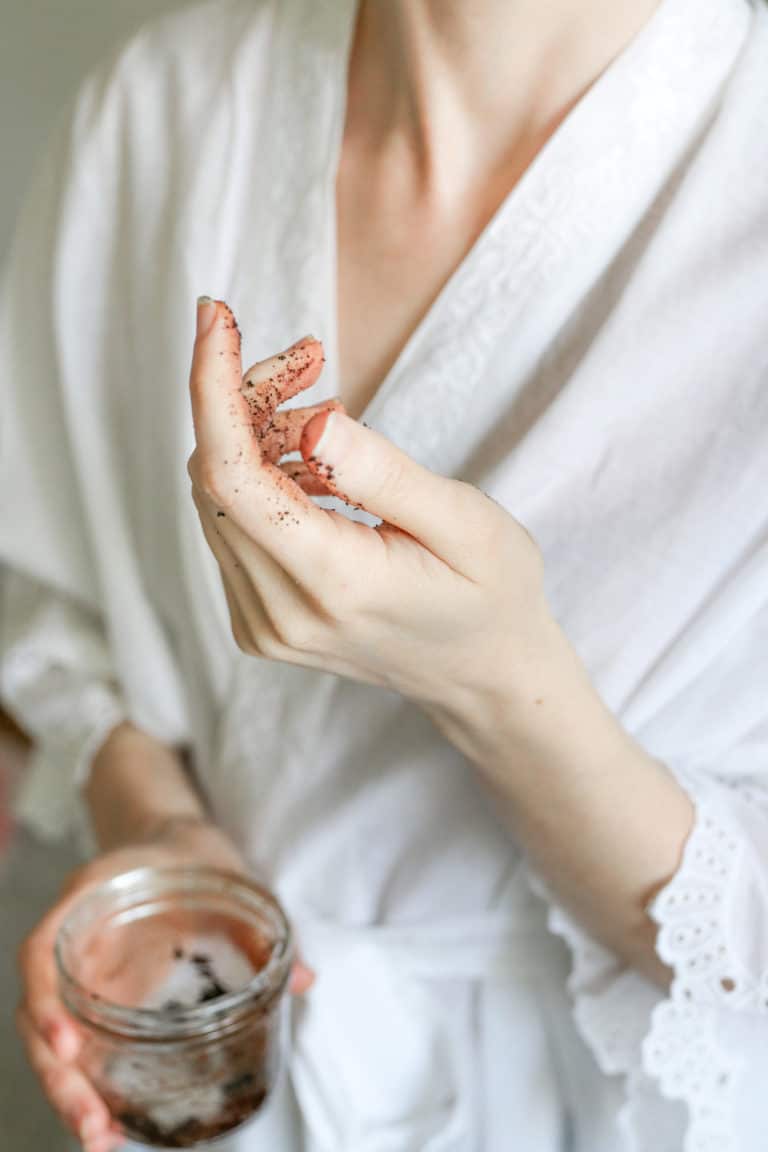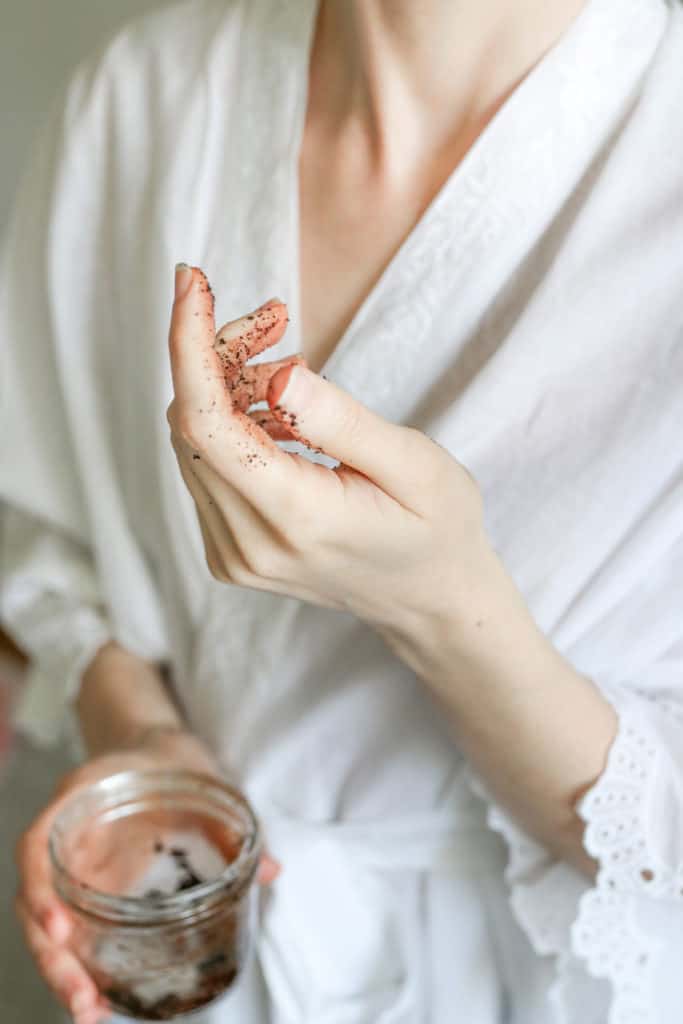 113