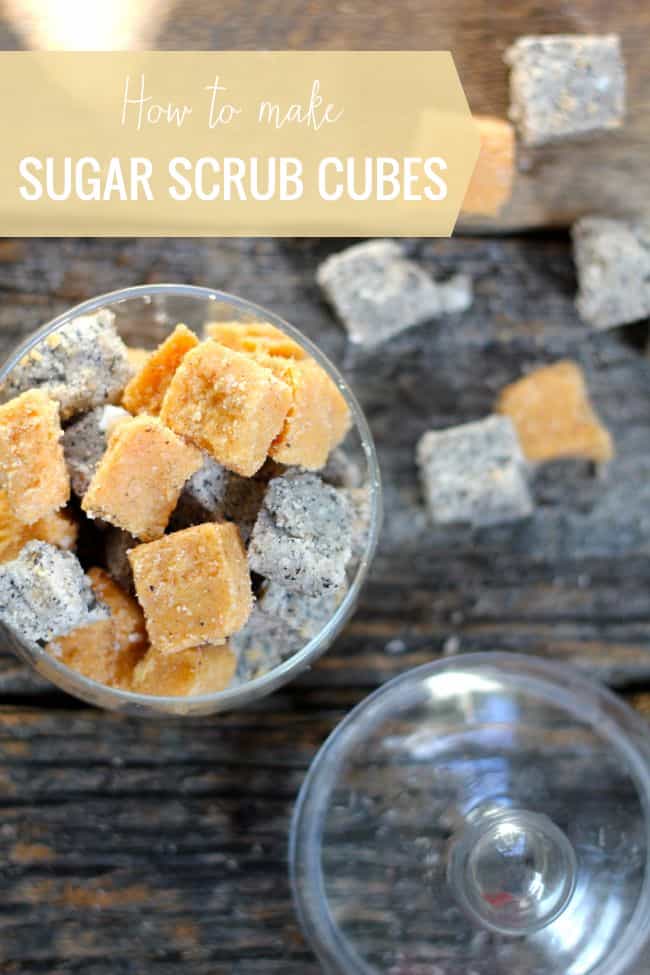 I'm a big fan of shower scrubs. They're fast, easy to make and leave you with a delightful pampered feeling. What I'm not a big fan of? Planning ahead. So it's usually after I'm showered and getting dressed that I realize, holy mackerel, exfoliation needed, stat!
Enter sugar scrub cubes. This is genius, folks. The benefits?
You whip them up whenever the scrub-making urge strikes.
They aren't all gloopy and gooey.
They're the portioned out to just the right size.
Love!! You're now wanting to make your own, right? Here's what you need:
1/4 cup coconut oil (or other oil of choice)
1 cup of sugar (white or brown)
1/2 cup of unscented soap, shredded
Mixing bowl & spoon
Optional add-ins for scent
Ice cube tray or other mold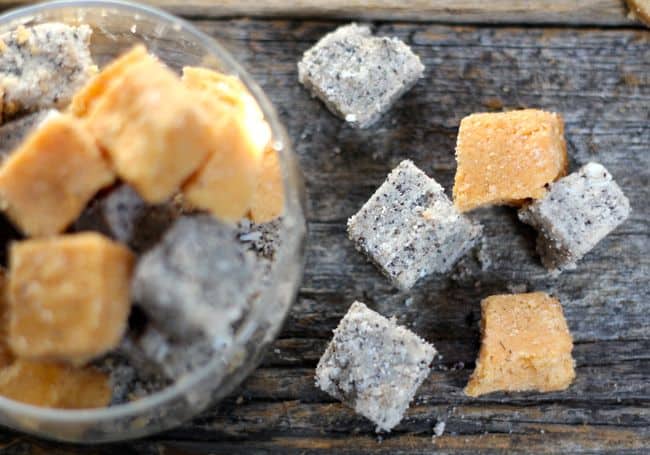 How to make them:
Mix the oil and shredded soap together in a microwave safe bowl.
Microwave on high for 10 second intervals stirring in between each. Continue until the soap is melted into the oil.
Add in optional scents or other ingredients and stir.
Quickly move mixture to a mold and let firm up (putting it in the freezer helps).
The optional stuff is my favorite part. Here are three fall flavors we tried out.
Maple + Brown Sugar Scrub Cubes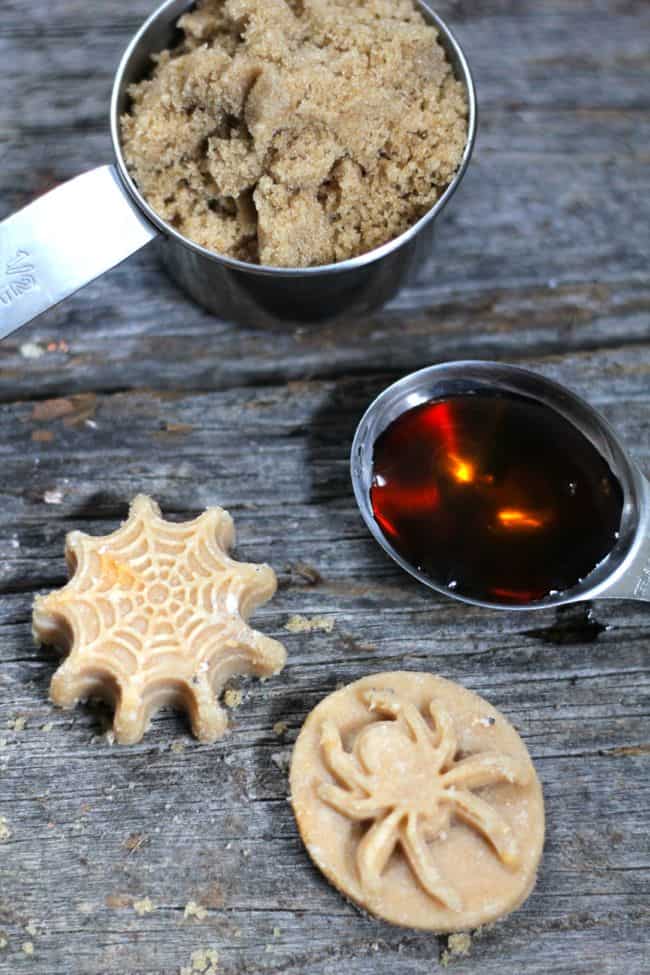 Replace the white sugar with 1 cup of brown sugar and add 1 tablespoon of maple syrup.
Vanilla Coffee Sugar Scrub Cubes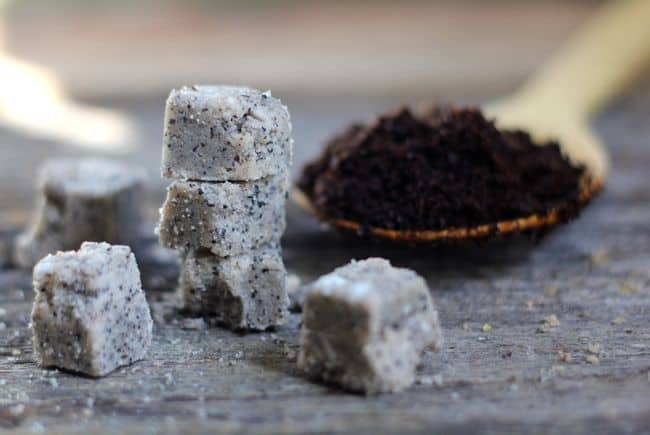 Coffee is great for cellulite! Mix in 1/4 cup coffee grounds and 1 tablespoon of vanilla extract.
Pumpkin Spice Sugar Scrub Cubes
We couldn't not do a pumpkin version. Add 1 tablespoon of honey and a heaping teaspoon of pumpkin spice.
How to use
You can use fun molds (like this spider and web one last seen in our Halloween bath bombs). When the scrub is firm, pop them out of the mold and keep them in a covered container until ready to use (otherwise they will dry out and crumble). Then take a couple of cubes into the shower and crush them a bit in your hand under the water. Then scrub away!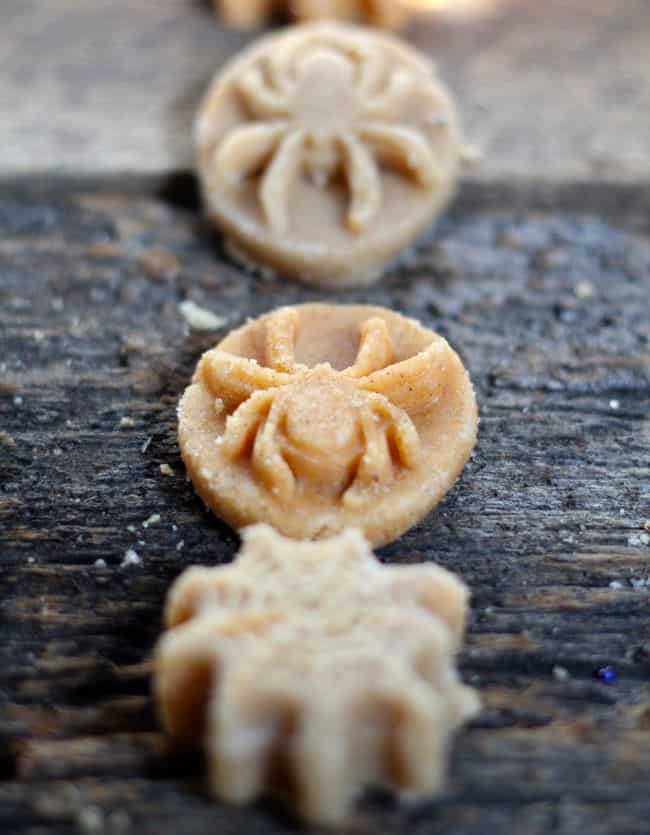 Have you ever tried a sugar scrub cube? Did you love it?
269