I'm on a mission to detox my beauty products and replace them with natural, DIY alternatives. Whipping up a homemade body scrub is an addicting starting point because soon you're thinking, what about the stuff I use everyday? The first two I tackled were biggies – deodorant and toothpaste – and now I'm on a roll! Next up – a homemade body wash with 2 of my favorite ingredients, honey and coconut oil.
Honey has taken the skin industry by storm. Its anti-inflammatory and antioxidant properties as well as its soothing nature are reasons why honey has been increasingly popular in anti-aging products and hydrating creams, washes and scrubs.
Containing high levels of linoleic acid and lauric acid, coconut oil is helpful for those with acne-prone skin. Coconut oil cleanses and removes excess oily residue and make-up from skin.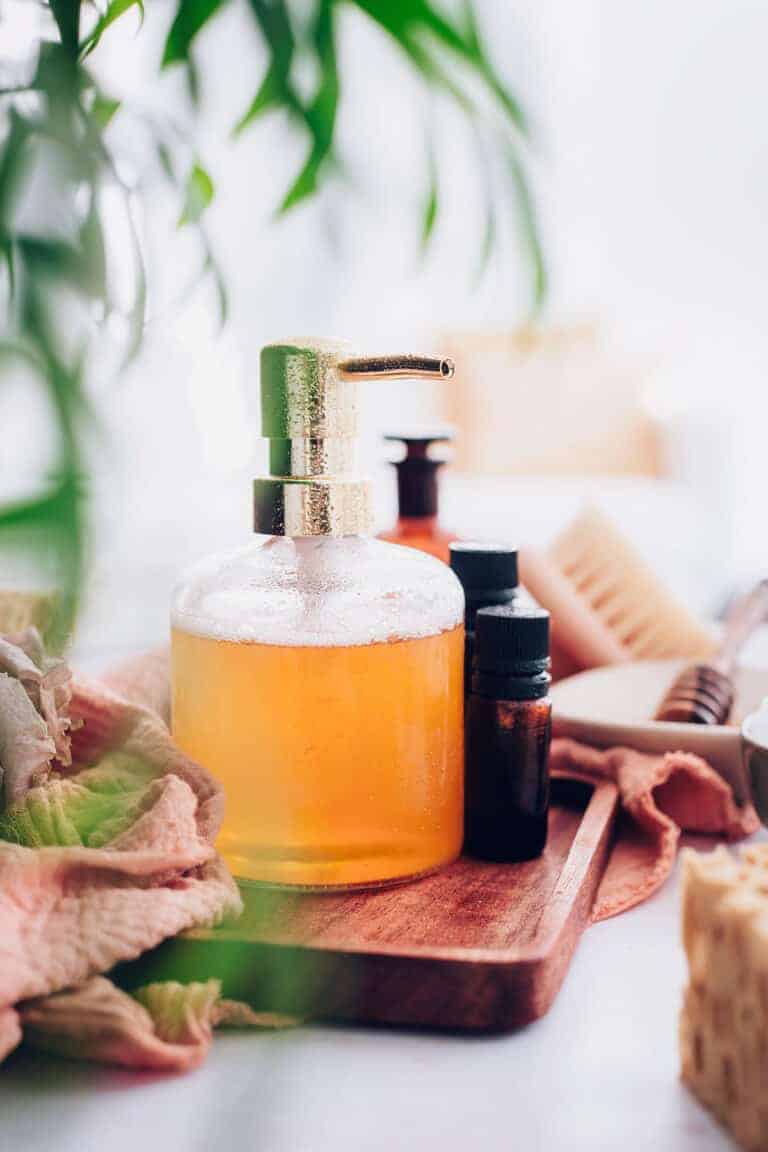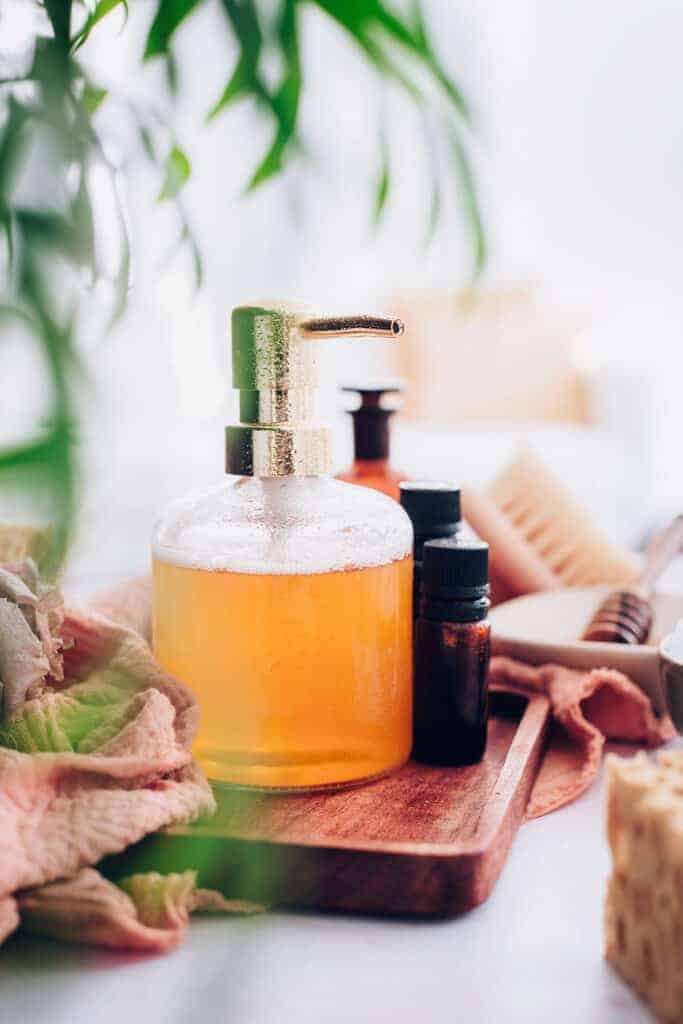 I made this originally as a potential homemade shampoo, and it might have worked if I hadn't (accidentally) used coconut oil instead of coconut milk. It lathered up great (I love suds) but my hair ended up a tad greasy. Instead of letting it go to waste I tried it as a body wash. Lather-y moisturizing perfection!
Thinking about starting your own beauty detox? You can pretty much replace everything in your personal care arsenal with just 4 ingredients.
Homemade Body Wash Recipe
What are those 4 ingredients?
Coconut oil
My coco-nuttiness is well established now (see our 101 favorite coconut oil uses). It moisturizes like no other, without clogging pores, and smells like you spent the day at the beach.
Raw honey
I was reading not long ago about the incredible healing powers of honey. Studies show it works better than traditional medicine for burn victims! Use raw honey for its antibacterial and anti-inflammatory properties.
Liquid Castile soap
I'm already cleaning everything from dishes to toilets with Castile soap. I resisted using this in personal care products for a long time because soap usually leaves my skin feeling dry and filmy. So wrong! This gentle soap is great if you like a bit of suds.
Essential oils
My essential oil collection is getting out of control. For bath wash, citrus and eucalyptus are a sure fire ways to start the day.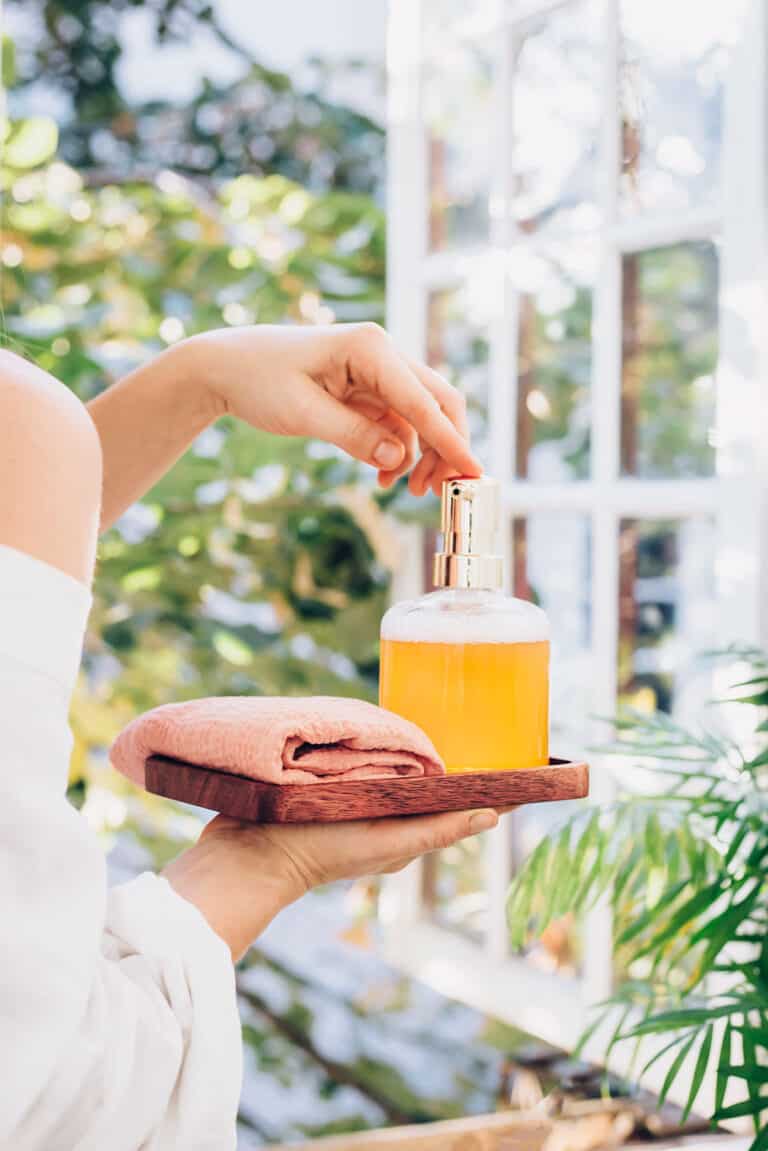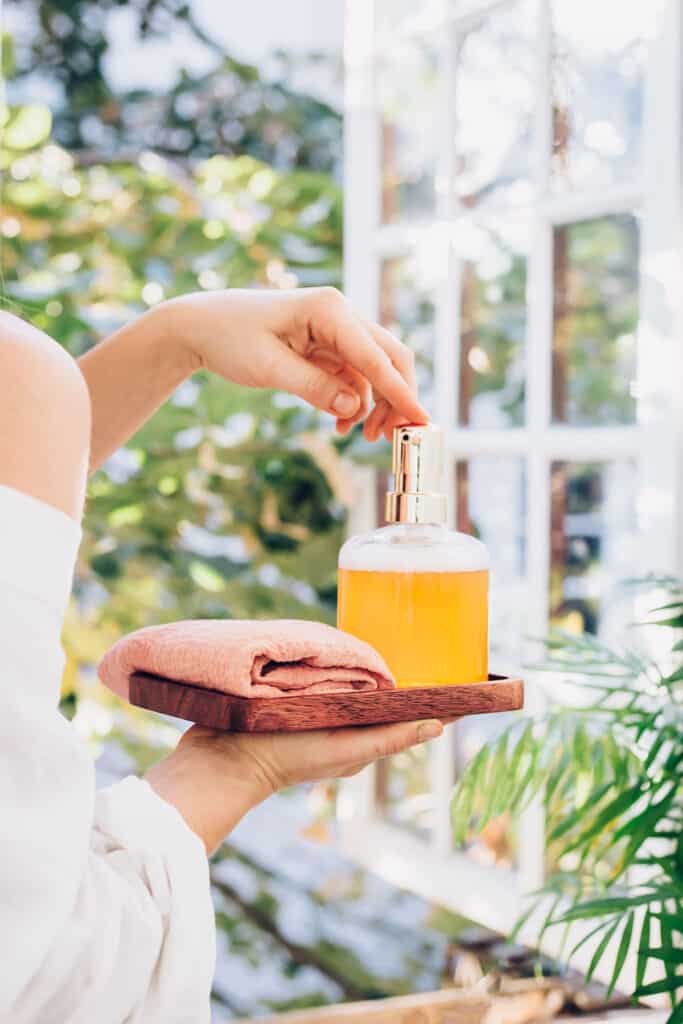 You'll notice the body wash separates as it sits so just shake it up before each use. I have not had any problems with the coconut oil solidifying, but if you're worried about that you can use almond oil or even coconut milk instead.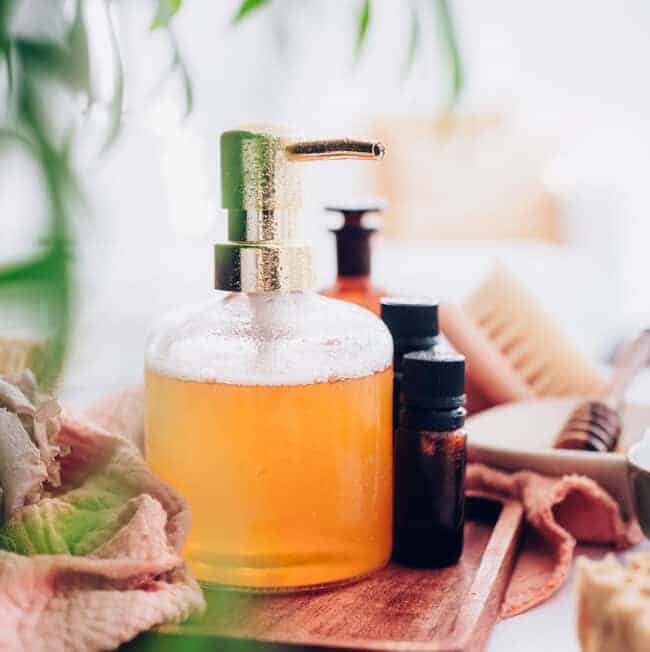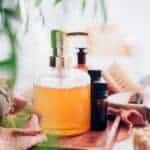 Print
DIY Honey & Coconut Body Wash
An easy recipe for homemade body wash with honey and coconut. It's moisturizing and it feels great on your body!
Instructions
Scoop coconut oil into a microwave safe bowl and heat on medium setting for 30 seconds until melted.

Add honey, essential oils and vitamin E and whisk together.

Add Castile soap slowly, stirring gently to avoid creating suds.

Transfer to glass or plastic bottle. Shake before each use.
This post was medically reviewed by Dr. Rina Mary Allawh, M.D., a dermatologist who performs adult and pediatric medical dermatology, skin cancer treatment and cosmetic dermatology. Learn more about Hello Glow's medical review board here. As always, this is not personal medical advice and we recommend that you talk with your doctor.
Photos by Ana Stanciu
339