This DIY candle carved with initials is easy to make and it makes a great personalized, handmade gift for everyone in your circle. It might feel like all the holidays are behind us, but Valentine's Day is right around the corner. As much as I love covering everything in red and pink, I find it difficult to get excited about shopping so quickly after Christmas.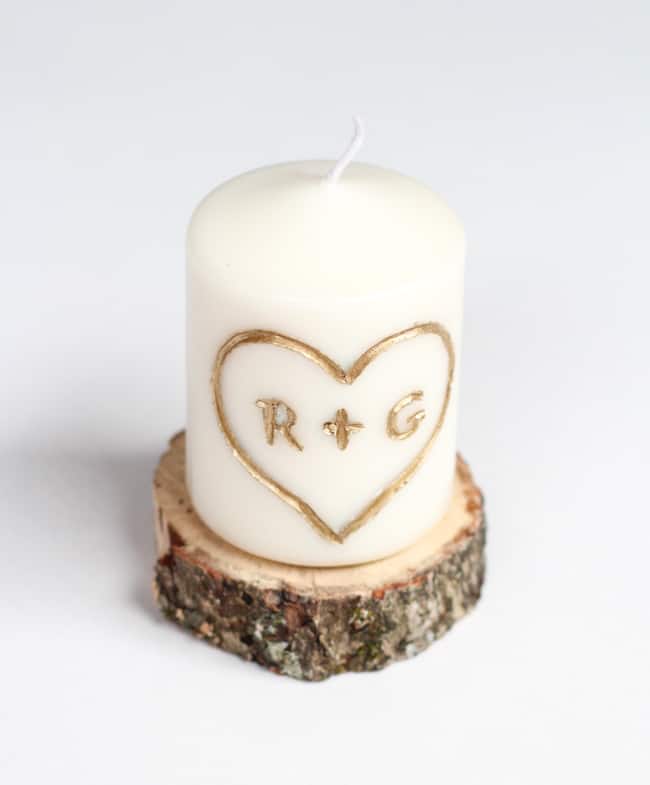 What better way to show that special someone you care than by making them a gift? Because nothing says endless love like carving your initials into a candle!
DIY Candle Carved with Initials
Supplies Needed
Candle
Gold Leaf Pen/Ball Point Pen
Tape
Design
Instructions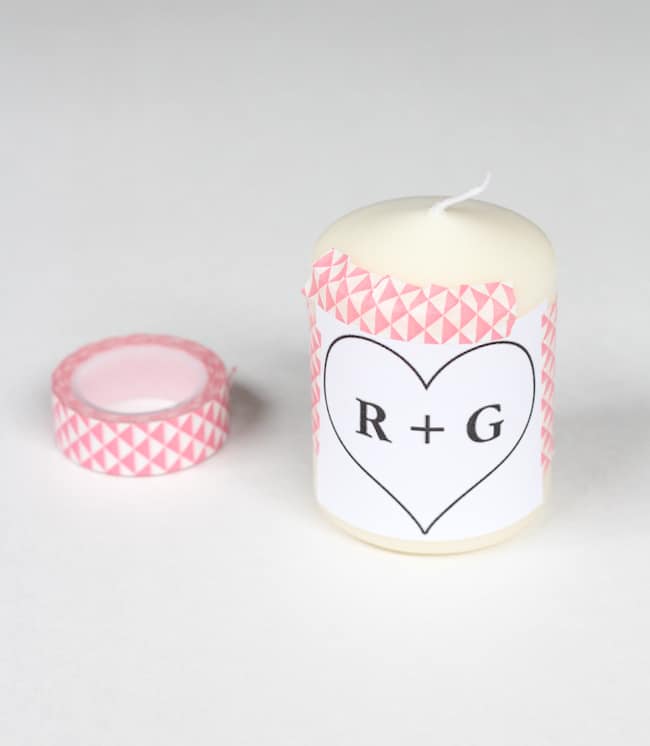 Step 1
Start by taping your design to a candle. You don't want it to slip when you draw over it! You can freehand the design or make it in Photoshop if you need more of a guide. I used the unique shape tool in Photoshop to make the heart and Garamond for the font.

Step 2
Firmly trace over your design with a ball point pen. This will make the initial path you need for carving, so be extra careful.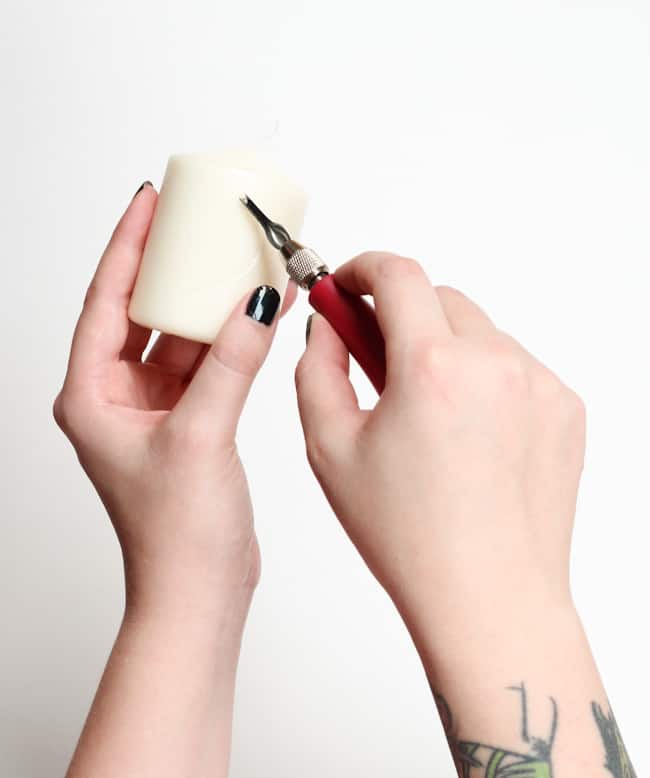 Step 3
Go over your initial tracing with the linoleum cutter. The line should be wide and deep enough to fit the tip of your gold leaf pen.
Step 4
Go over the inside of your carving with a gold leaf pen. You may need a second coat to achieve the level of gold you want. Let dry and gift to your sweetheart.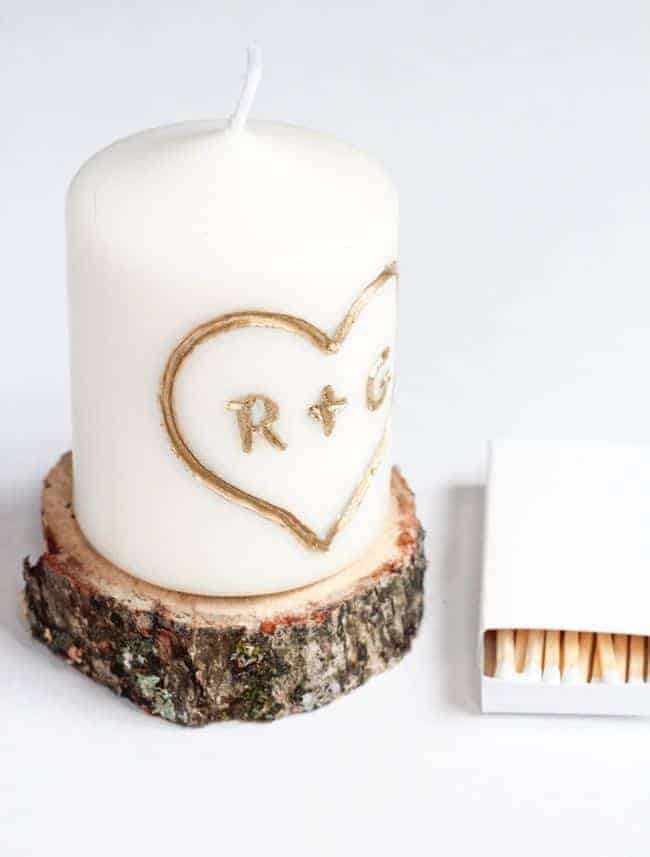 Not the lovey-dovey type? Try carving stripes, zig zags or any other geometric shape instead!
218