It seems like the older I get the dryer my skin feels. I carry moisturizer constantly, and apply it several times a day. When I read about the amazingness of Greek yogurt for your skin in a couple of my favorite magazines, I had to try it.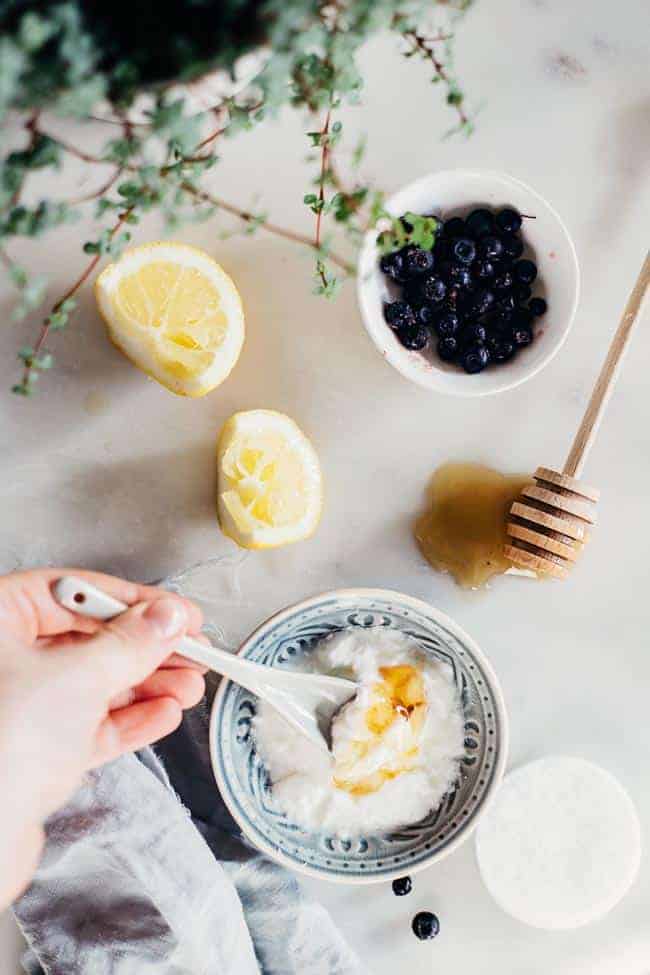 Greek yogurt has lots of benefits for your body – you should definitely be eating it! It has lots of good probiotics as well as double the protein of regular yogurt and half the sugar. Too bad the television ad campaigns are so bad.
And not only should you be eating it, you should be putting it on your face too! The lactic acid is a natural cleanser and gentle scrub. Combine that with the benefits of yogurt's probiotics, calcium, and live bacteria and you'll end up with soft, glowing skin. For realz.
Moisturizing Greek Yogurt Face Mask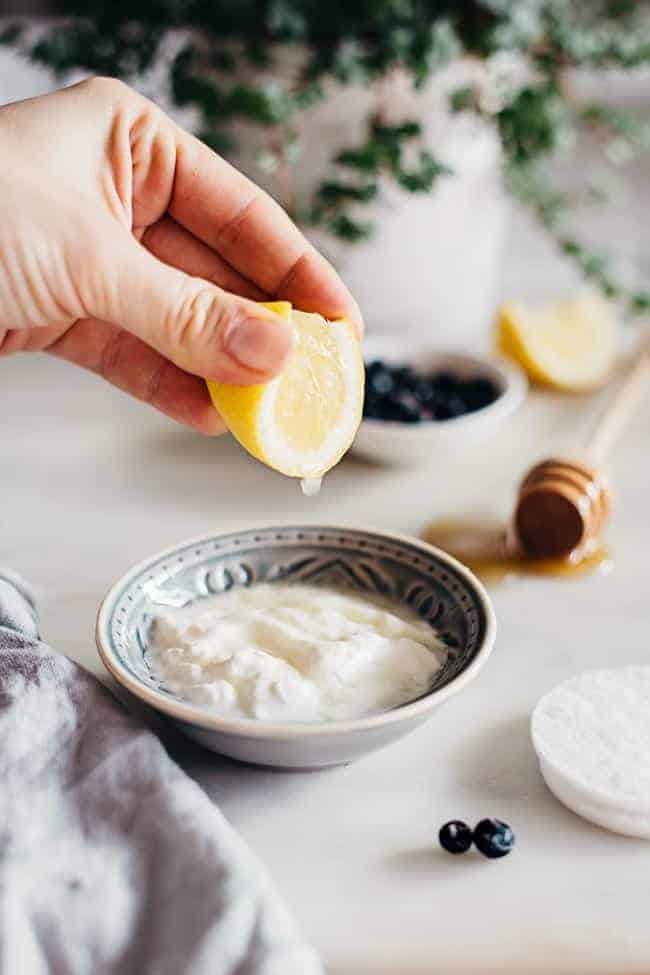 To make your own Greek yogurt face mask, you'll need:
A couple of tablespoons of plain Greek yogurt – go with full fat if you want even more moisturizing benefit. And definitely try to get organic.
1-2 teaspoons of honey
Optional add ins:
Squeeze of lemon –

the citric acid will also help brighten skin

Blueberries – blend in a few berries for additional antioxidants
Directions
Blend yogurt, honey and other ingredients together until you get a creamy paste. Then liberally apply to your face and neck with a brush or your fingers. Leave the mask on for 20 minutes then wash off with warm water. Apply moisturizer and enjoy your bright, glowing skin!
P.S. If you don't use all of the yogurt mixture on your face, you can totally eat the leftovers.
P.P.S. I had planned to include a picture of me wearing the mask … until the hubby recommended I take it out. Thanks honey.
Photos by Ana Stanciu
434