It seems like the older I get the dryer my skin feels—and looks (even during the summer months). That is why I have resorted to carrying my moisturizer with me pretty much everywhere I go, and applying it several times throughout the day. Needless to say, I can go through a whole jar of the store-bought stuff pretty quickly, which can get expensive.
But lately, I have been hearing nonstop goodness about the incredible benefits Greek yogurt contains for the skin—it makes an excellent ingredient in a face mask. Most of us are fairly familiar with the slew of benefits Greek yogurt contains for your body (if it is not a staple in your diet, you should definitely consider adding it!). It contains a heaping amount of probiotics, tiny microorganisms (live bacteria and yeast) that are good for your gut, as well as double the amount of protein found in regular yogurt—and half the sugar to boot.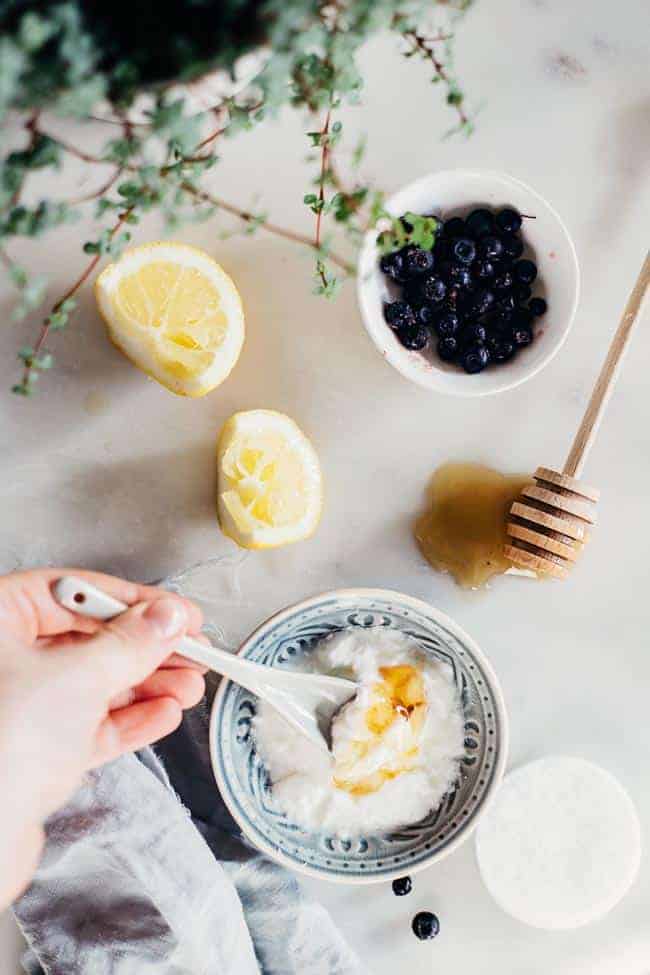 Given its extraordinary benefits for your body, you can only anticipate the wonders it can do for your face, too. Not only does it add moisture, but Greek yogurt has impressive acne-fighting abilities too. This is because it contains lactic acid, which is a type of alpha hydroxy acid (which you can find in many of your store-bought cleansers, spot treatments and acne products).
Another perk of lactic acid is that it's a gentle exfoliator, meaning it helps slough off dead skin cells to reveal a smoother, brighter and more youthful complexion underneath. During the summer months, you can use Greek yogurt the same way you would aloe—it helps nourish sunburnt skin, thanks to its cooling effects.
And lastly, Greek yogurt can also help reduce the appearance of wrinkles and fine lines thanks to the fact that it naturally tightens and firms your skin. An all-natural chemical-free solution that I can buy for a couple bucks at my local grocery store instead of hauling to Sephora? Certainly worth a try if you ask me.
Moisturizing Greek Yogurt Face Mask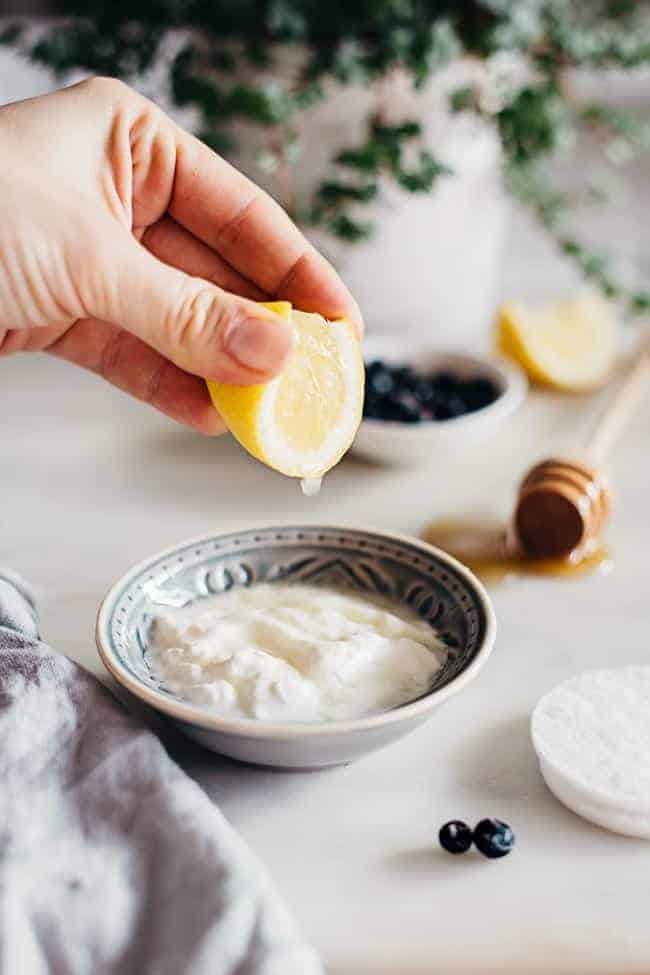 Ready to make your own Greek yogurt face mask? Here is what you will need:
A couple of tablespoons of plain Greek yogurt. I recommend going with full fat if you want even more moisturizing benefits. And definitely try to get organic if possible.

1-2 teaspoons of honey
Optional add ins:
Dry skin? Mash and add 1/2 of an avocado or 1 tablespoon oil or 1 tablespoon of honey
Acne prone? Smash 1/2 banana until smooth and add 1 teaspoon of turmeric
Dull skin? Squeeze 1 tablespoon fresh lemon juice—

the citric acid will also help brighten skin

Aging skin? Blend in a few blueberries for additional antioxidants
Directions
Blend yogurt, honey and the other ingredients together until you get a creamy paste. Then, apply to your face and neck liberally with a brush or your fingers. Leave the mask on for 20 minutes and then wash off with warm water. Apply moisturizer and enjoy your bright, glowing skin!
P.S. If you don't use all of the yogurt mixture on your face, you can totally eat the leftovers.
P.P.S. I had planned to include a picture of me wearing the mask … until the hubby recommended I take it out. Thanks honey.
Photos by Ana Stanciu
522