The word bacteria generally sounds a little scary. You don't want that on your hands, so why would you want it in your food?
The answer is simple: because good bacteria exist, and they play an important part in the healthy functioning of your gut. When you eat, you're also feeding the trillion bacteria in your digestive tract.
So what do the little fellows like having? Don't worry; they're not fancy like that. Plants, fiber-rich foods, and probiotics are all recommended, while—you guessed it!—highly processed foods are not.
11 Happy Gut Breakfast Recipes
Start your day right with a breakfast that's beneficial for your gut health. Think bananas, almonds, whole wheat, yogurt, kombucha, oats, kiwi, or kefir. We have some combinations we think you'll love trying.
1. Coconut Yogurt Parfait
Coconut milk yogurt is an amazing non-dairy alternative to yogurt that's full of healthy fats. (You can use Greek yogurt, which has plenty of protein, if you like.) Sunflower seeds add a satisfying crunch, protein and magnesium, which helps put you in a good mood.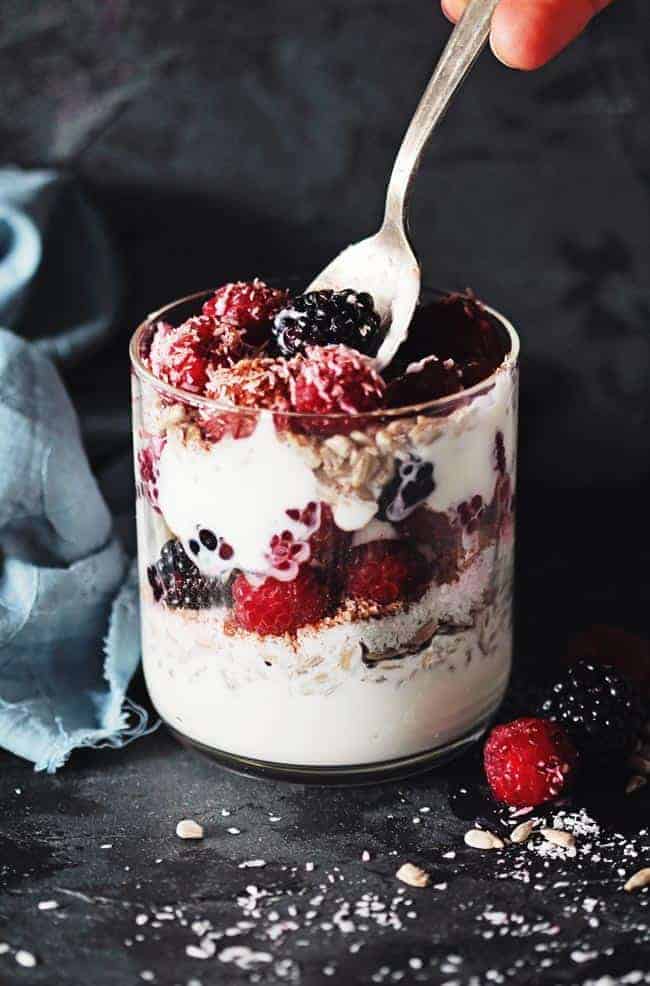 2. Cultured Breakfast Macro Bowls
Didn't realize you could have fermented foods for breakfast? Of course, you can! These Cultured Breakfast Macro Bowls from The Full Helping serve up a bunch of kraut on a combination of quinoa, legumes, steamed kale, and roasted root vegetables. It's just what your gut was waiting for.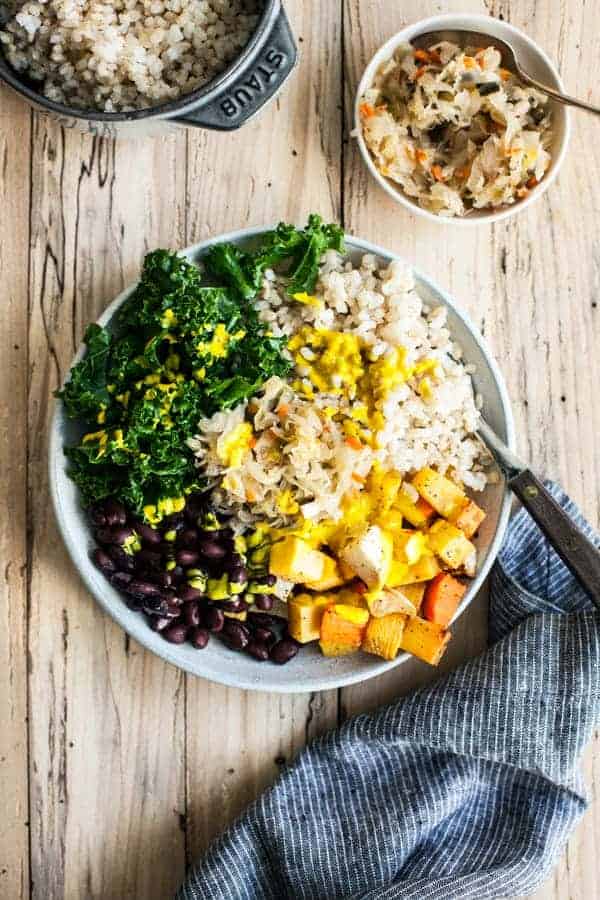 3. Ultimate Gut Health Smoothie
A smoothie is the easiest way to satisfy your hunger without overdoing it. This gut-friendly smoothie is packed with probiotics, greens, and aloe vera juice, which works wonders on the digestive system.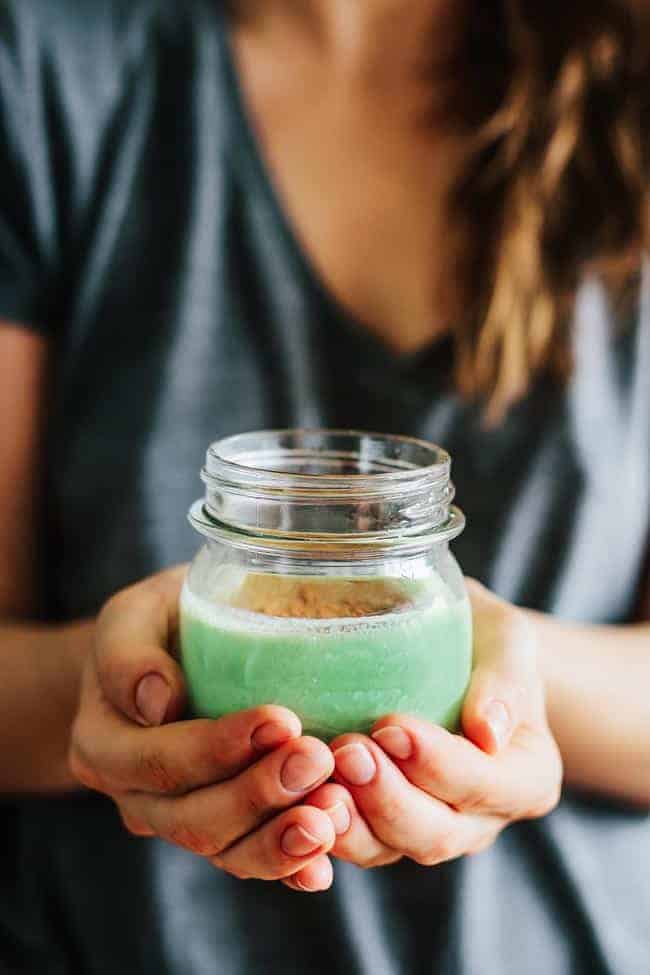 4. Coconut Bircher Muesli
Oats are high in soluble and insoluble fiber, which improve digestive health and bowel regularity. Mix this Coconut Bircher Muesli from Sarah Bell Nutrition with coconut milk and yogurt, plus some toppings. It's so easy, yet so good for you!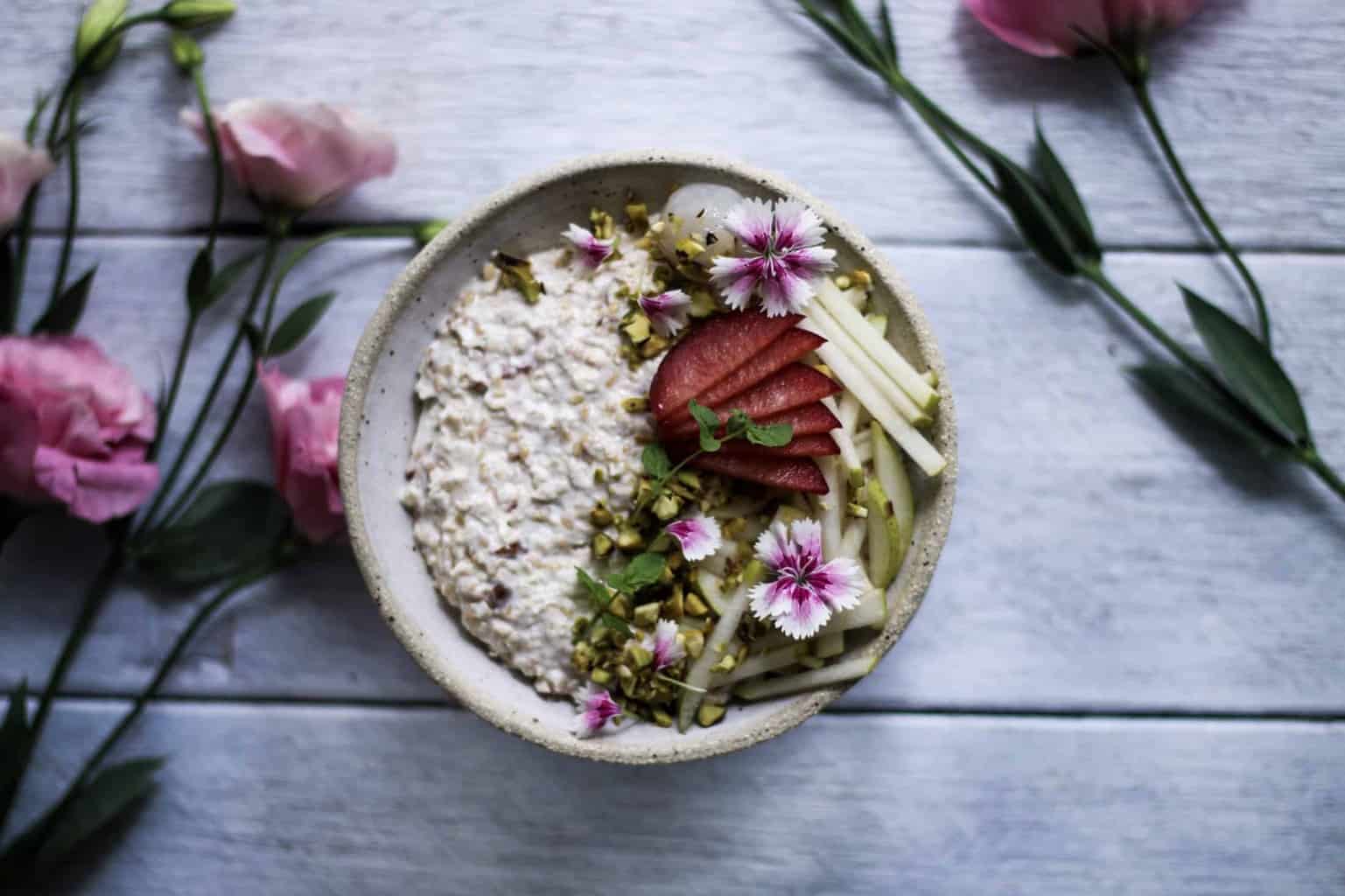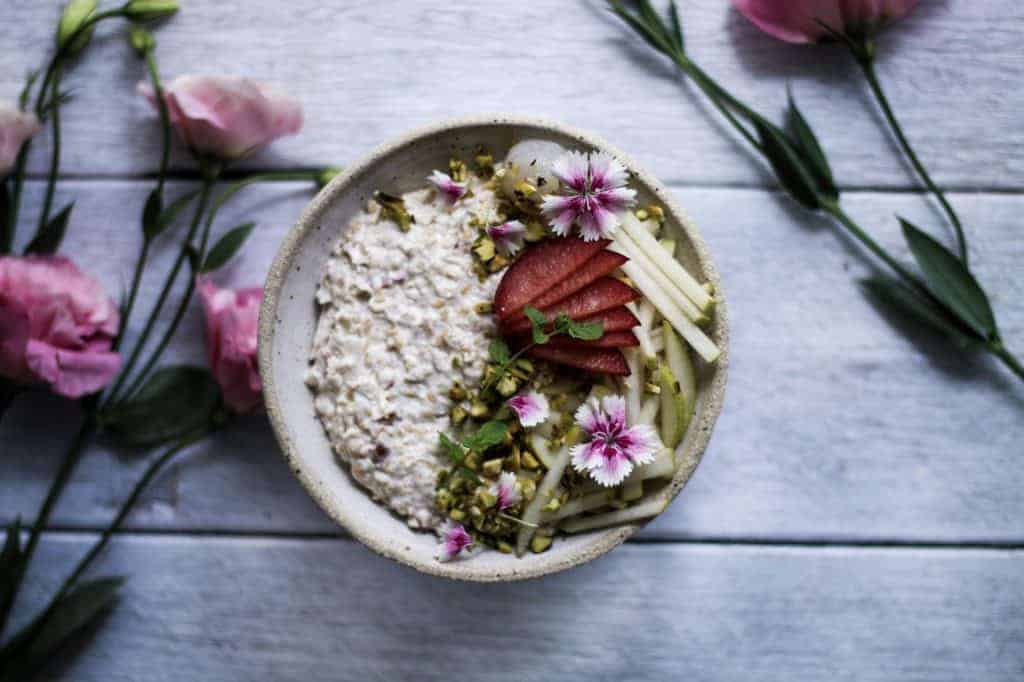 5. Red Velvet Cake "Oatmeal" with Vegan Almond-Coconut Icing
Give your digestive system a rest by eating warm, cooked, and easy-to-digest meals. This red velvet cake oatmeal is the perfect breakfast when you're feeling low as it's warm, cooked, rich in iron, magnesium, potassium, calcium, and zinc, and it looks like a party!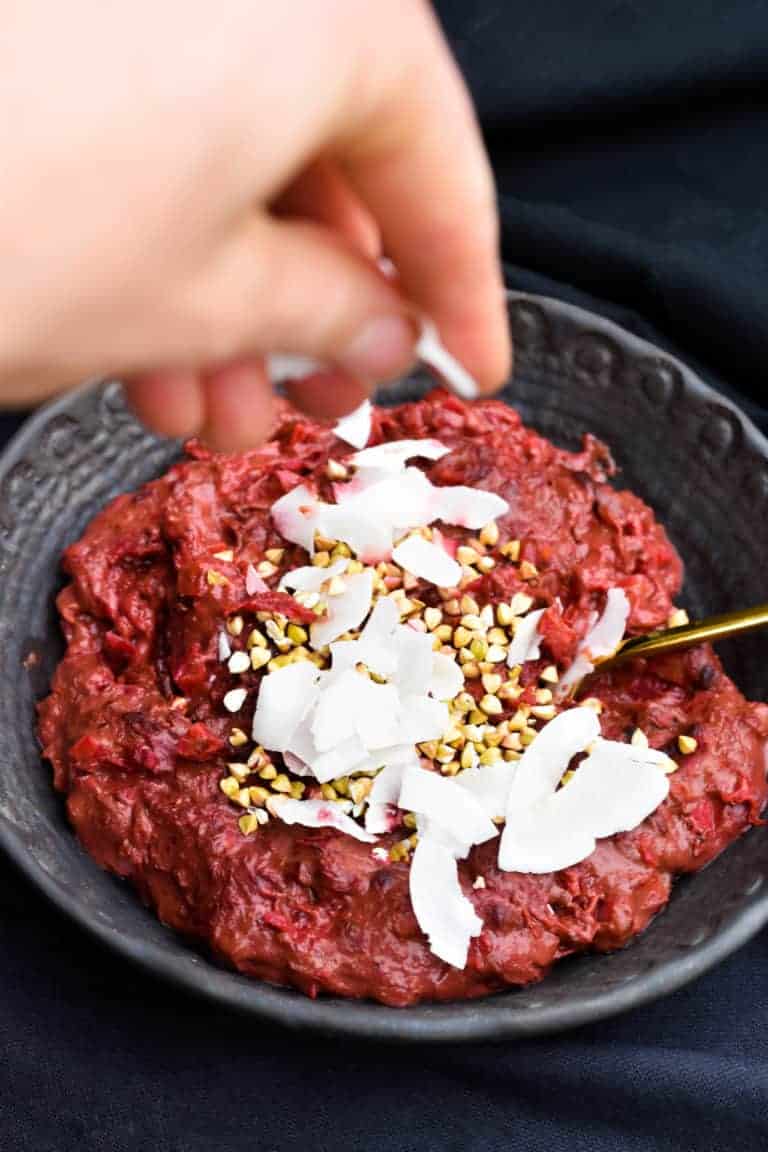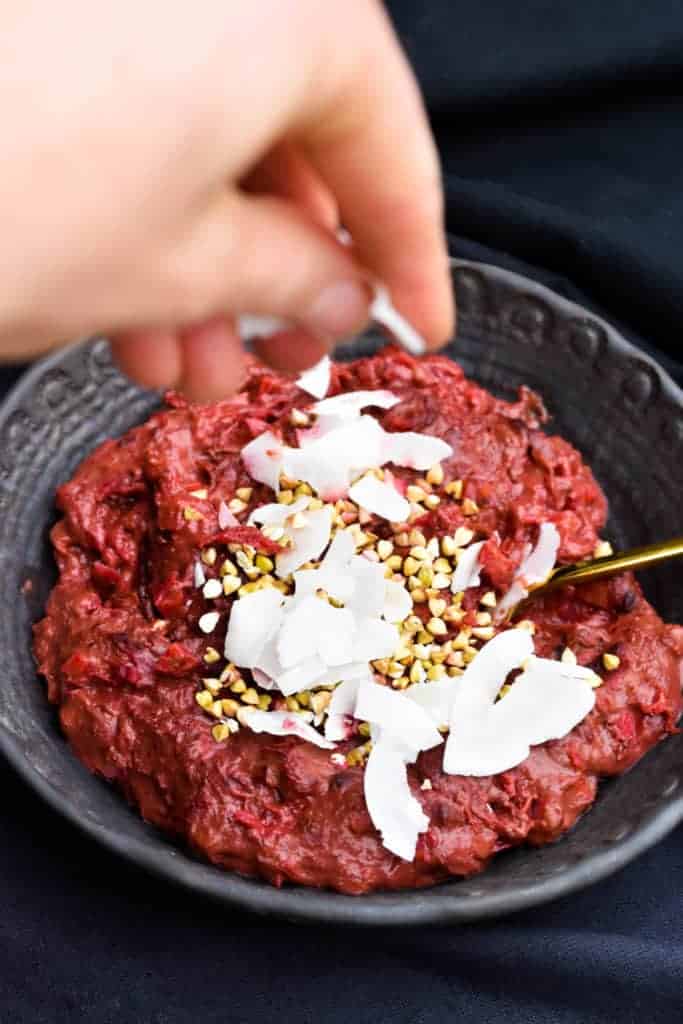 6. Dark Chocolate Breakfast Milkshake
Pretty sure you want to have a chocolate milkshake for breakfast while also supporting your digestive health with billions of live probiotic cultures, including Lactobacillus acidophilus and bifidus! This breakfast milkshake has it all.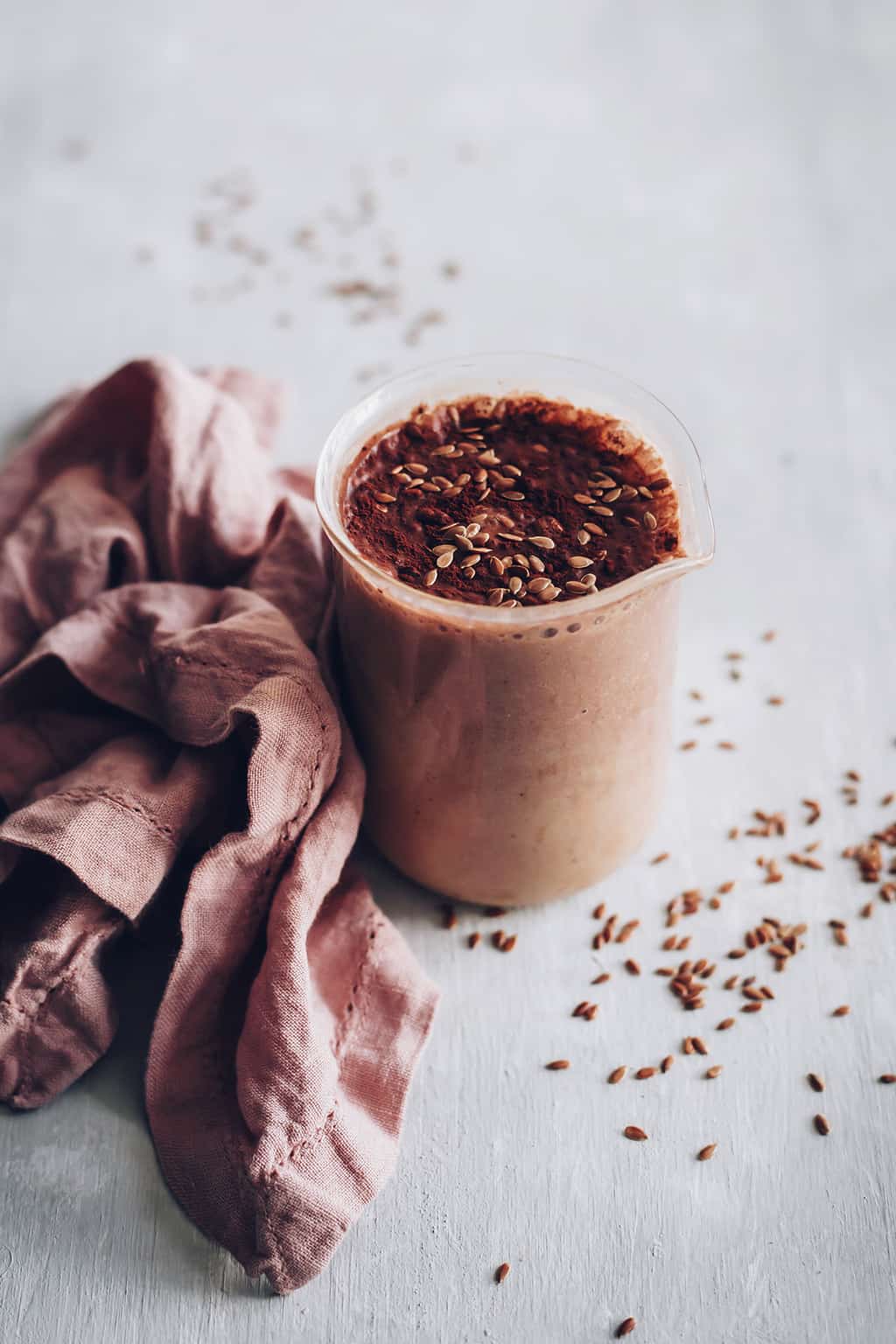 7. Breakfast Chia Jar
Prepare the night before and spend your morning eating, rather than hurrying! Packed with plenty of fiber, this chia jar is a great way to keep your gut healthy without dairy-based probiotics.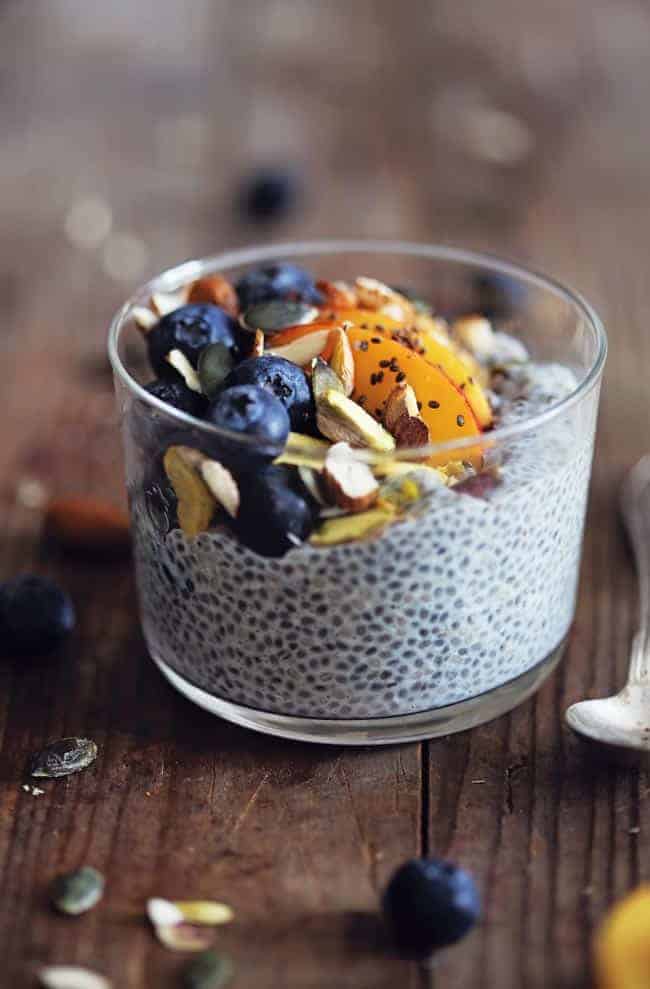 8. High Protein Matcha + Blueberry Oatmeal
Chia seeds are rich in fiber, oatmeal is your gut's favorite, while collagen peptides aid digestion in this High Protein Matcha + Blueberry Oatmeal from The Nourished Mind. With matcha, blueberries, and hemp seeds on top, this breakfast bowl is a superfood overload!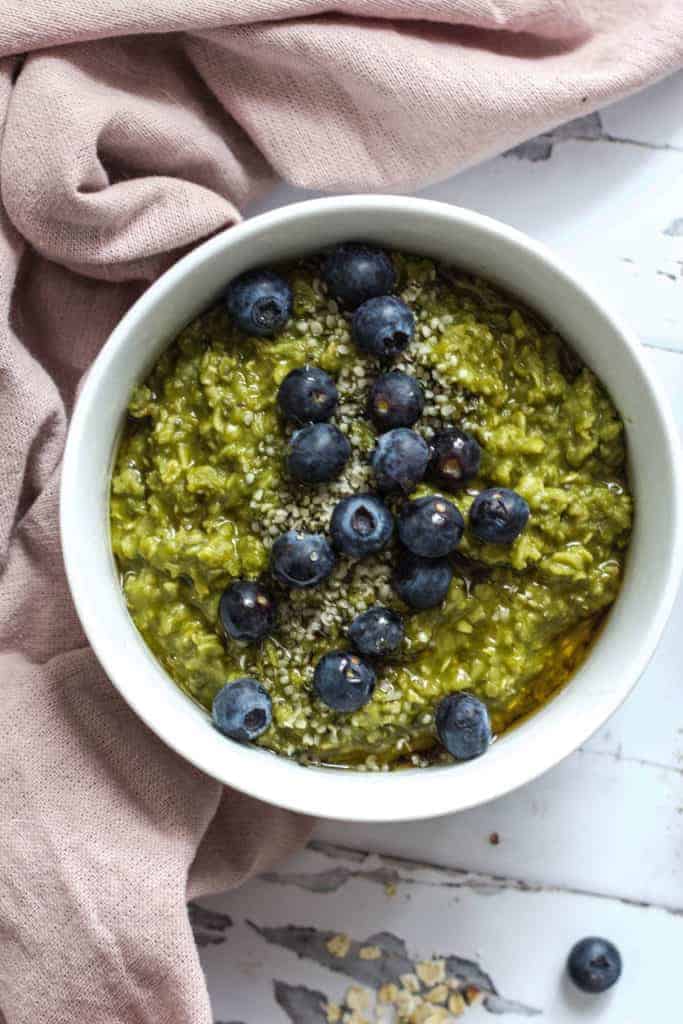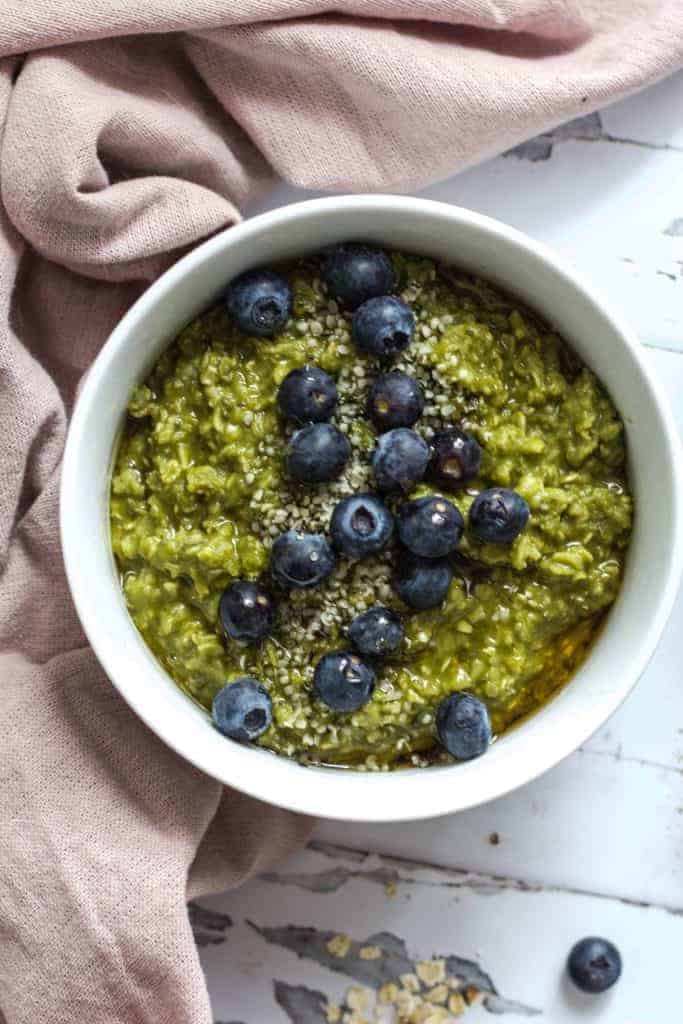 9. Kefir Fermented Honey Thyme Sourdough Cornbread
Naturally sweetened, easy on the digestive system, and more nutritious than your typical cornbread. This Kefir Fermented Honey Thyme Sourdough Cornbread from Yang's Nourishing Kitchen is easy to make ahead and have for breakfast or lunch through the week.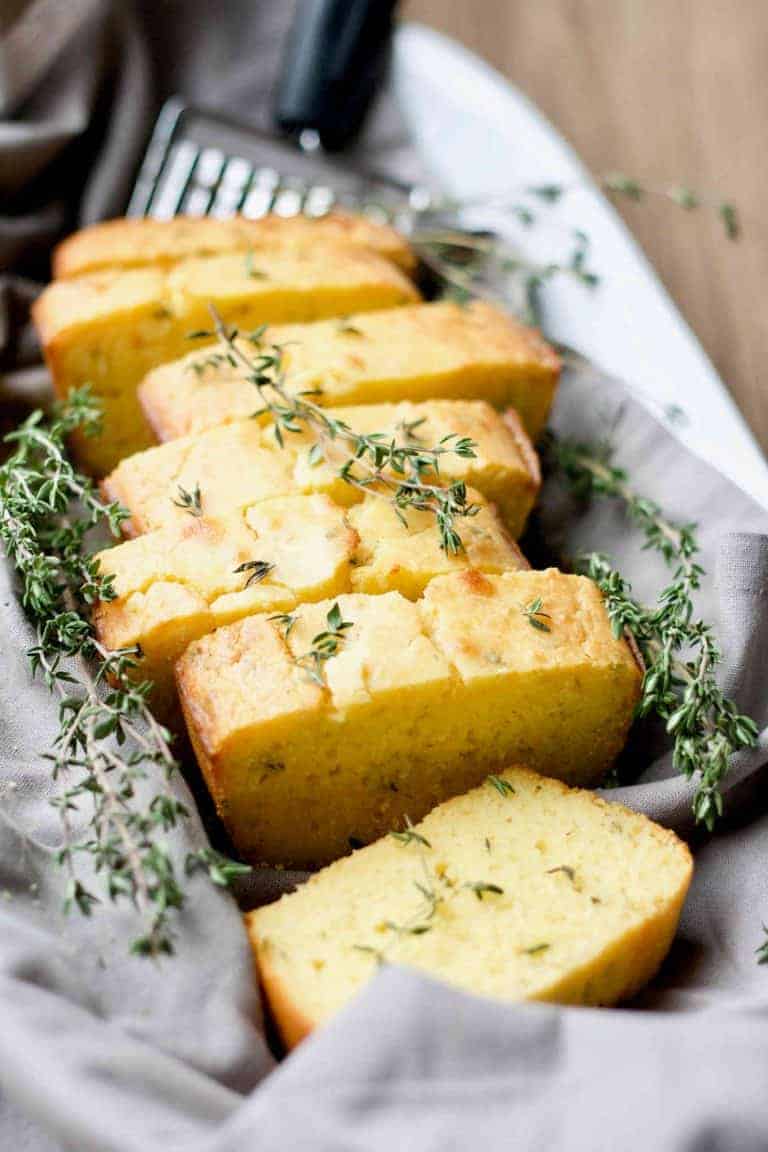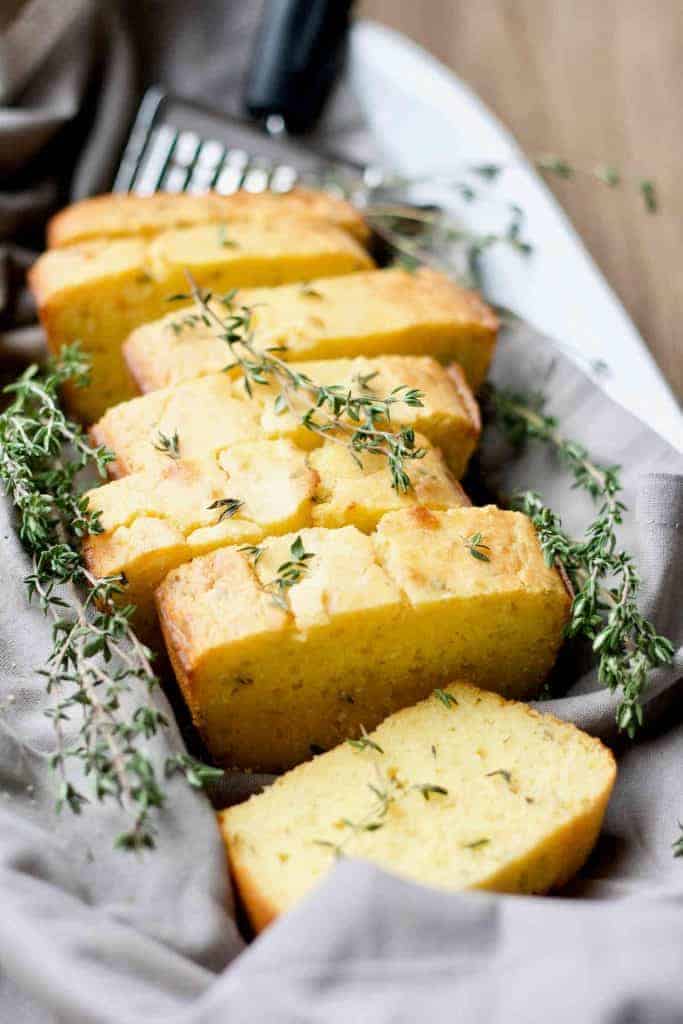 10. Chocolate Quinoa Breakfast Bowls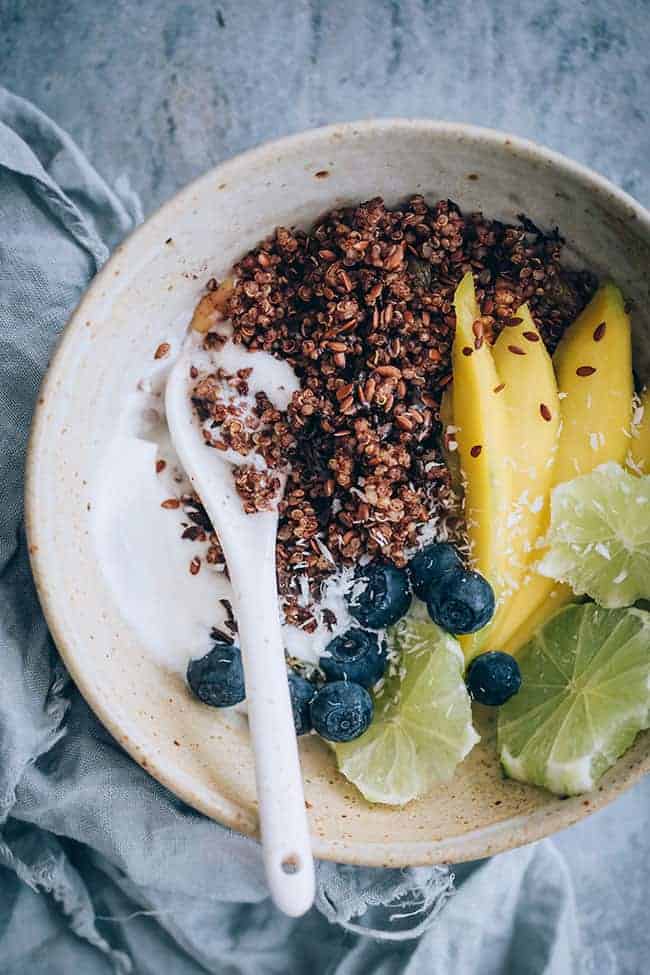 11. Super Green Middle Eastern Breakfast Bowl
This truly satisfying breakfast is loaded with goodness: quinoa, gut-friendly olive oil, protein, healthy fats, and tons of greens. This Super Green Middle Eastern Breakfast Bowl from The Healthy Hunter Blog could be the perfect start for a busy day, when you're not sure what you'll grab for lunch.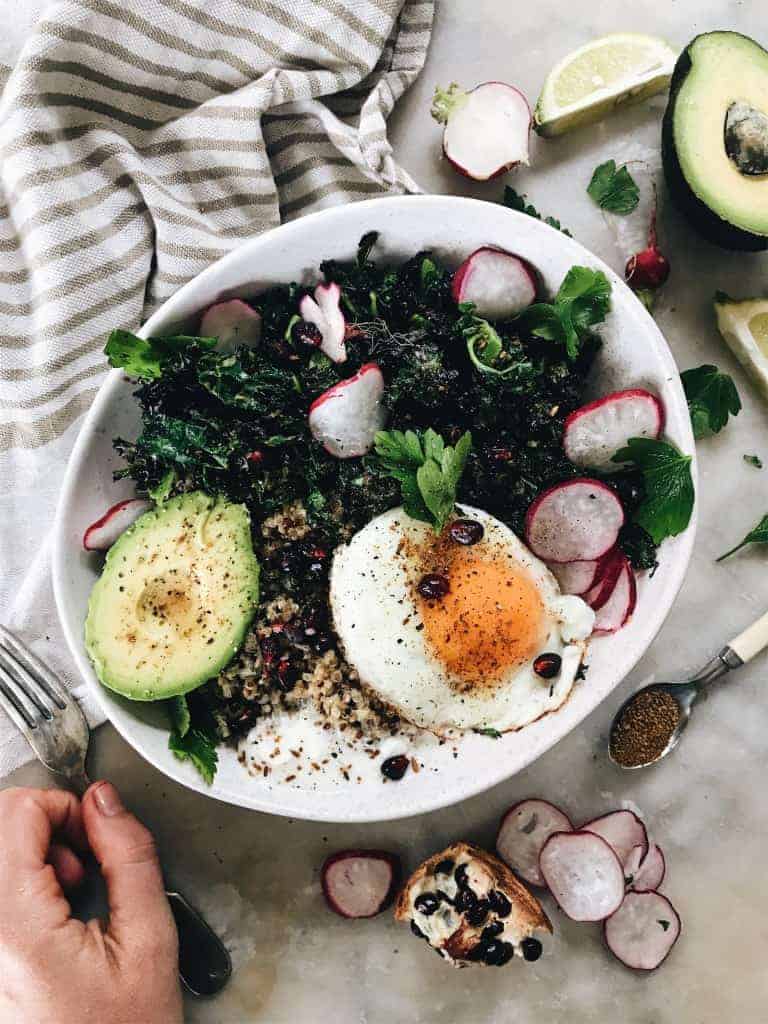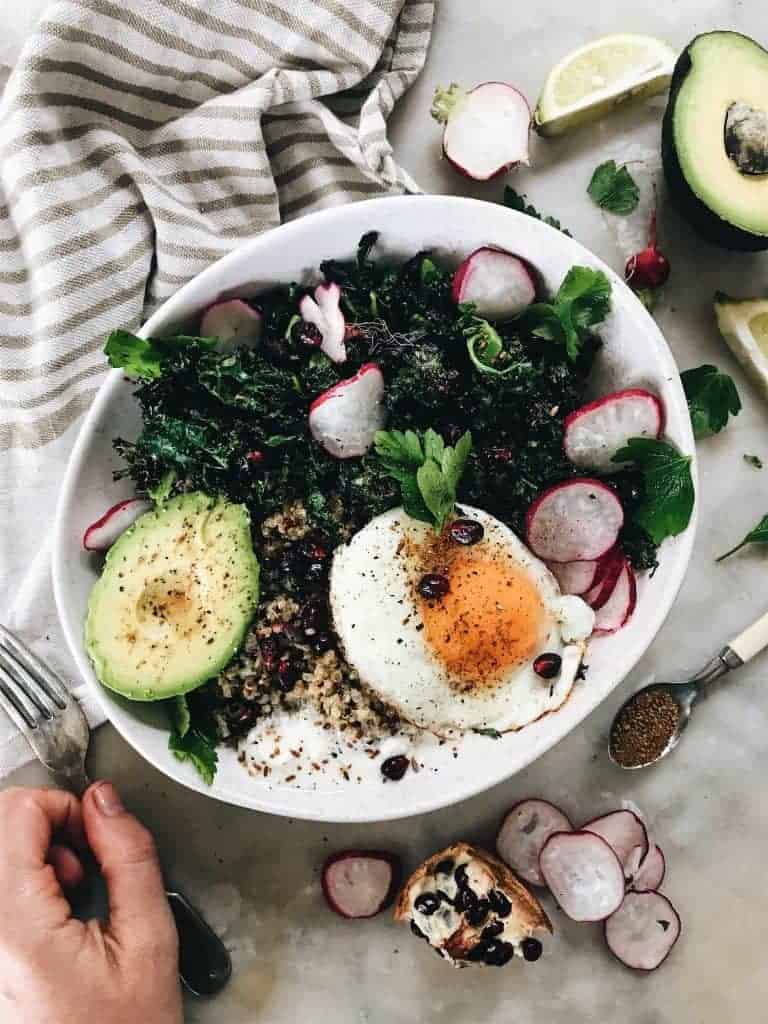 Looking for the best results fast? Here's a 24-hour healthy gut reset meal plan, with the shopping list included. You might also like these 8 simple balanced breakfasts recommended by a nutritionist.
This article was medically reviewed by Dr. Gina Jansheski, a licensed, board-certified physician who has been practicing for more than 20 years. Learn more about Hello Glow's medical reviewers here. As always, this is not personal medical advice and we recommend that you talk with your doctor.
468