'Bacteria' generally sounds scary. You don't want that on your hands, so why would you want it in your food?
The answer is simple: because good bacteria exists, and it plays an important part in the healthy functioning of your gut. When you eat, you're also feeding the trillion bacteria in your digestive tract. So what do the little fellows like having? Don't worry, they're not fancy like that. Plants, fiber-rich foods, and probiotics are all recommended, while highly processed foods – you guessed it! – aren't.
Start your day right with a breakfast that's beneficial for your gut health. Think bananas, almonds, whole wheat, yogurt, kombucha, oats, kiwi or kefir. We have some combinations we think you'll love trying. 
1 / 9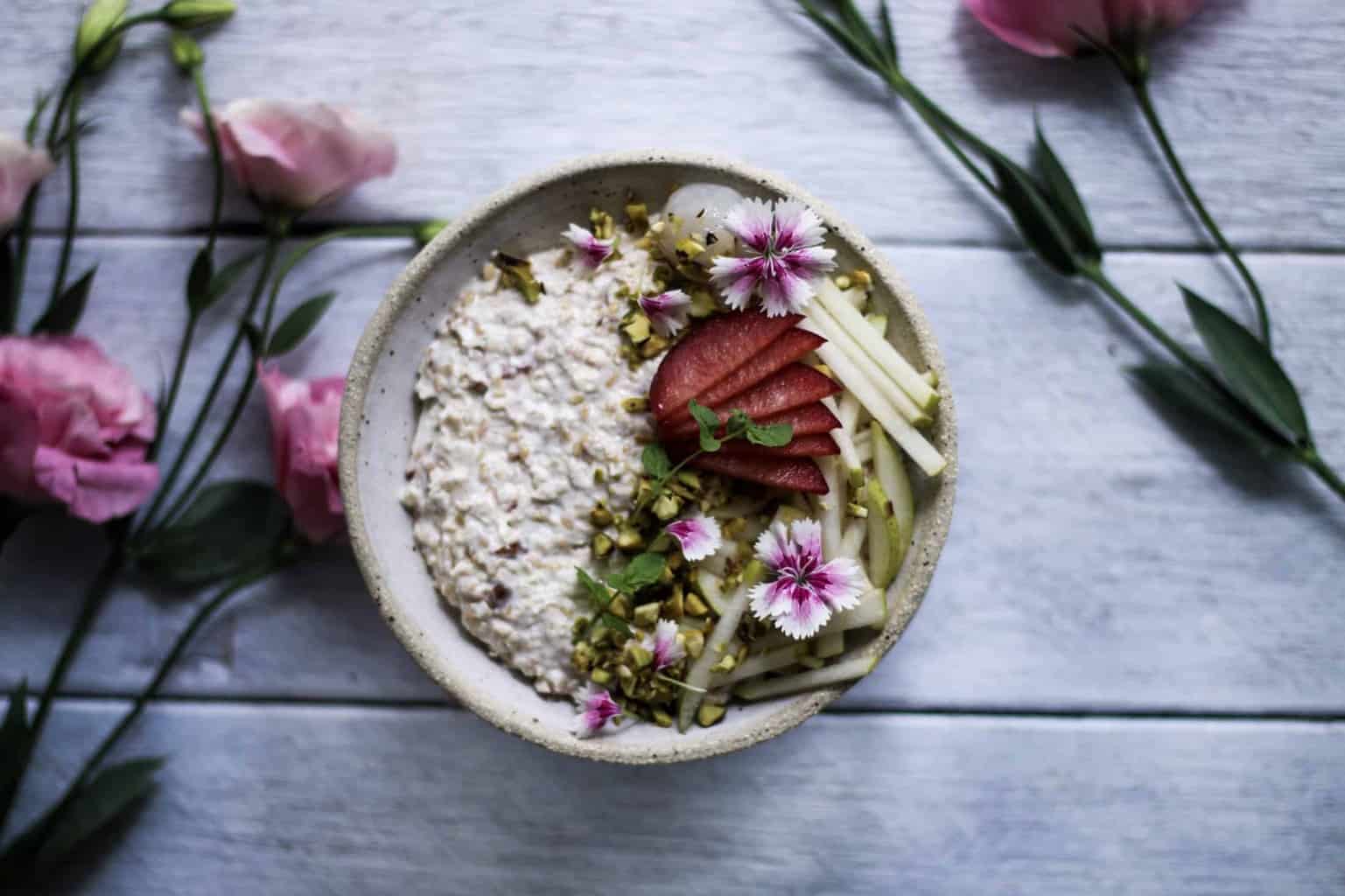 Oats are high in soluble and insoluble fiber, which improve digestive health and bowel regularity. Mix with coconut milk and yogurt, plus some toppings – it's so easy, yet so good for you!
Coconut Bircher Muesli from Sarah Bell Nutrition
223