My rings rarely see the light of day. With the exception of a special moonstone ring, most are kept in a safe and taken out for special occasions. I work with my hands all day every day, crafting and painting and sawing and sanding, and I'm afraid of putting my "pretties" in harm's way.
You'd think these beauties would be sparkly and clean because they've been shielded from craft glue, but that isn't always the case! Sometimes the gold finish looks dull or the gemstones in desperate need of a pick me up. To tackle this issue, we've rounded up cleaning tips and best storage practices for your priceless pretties.
How To Clean Jewelry + Care For Gems
1. Diamonds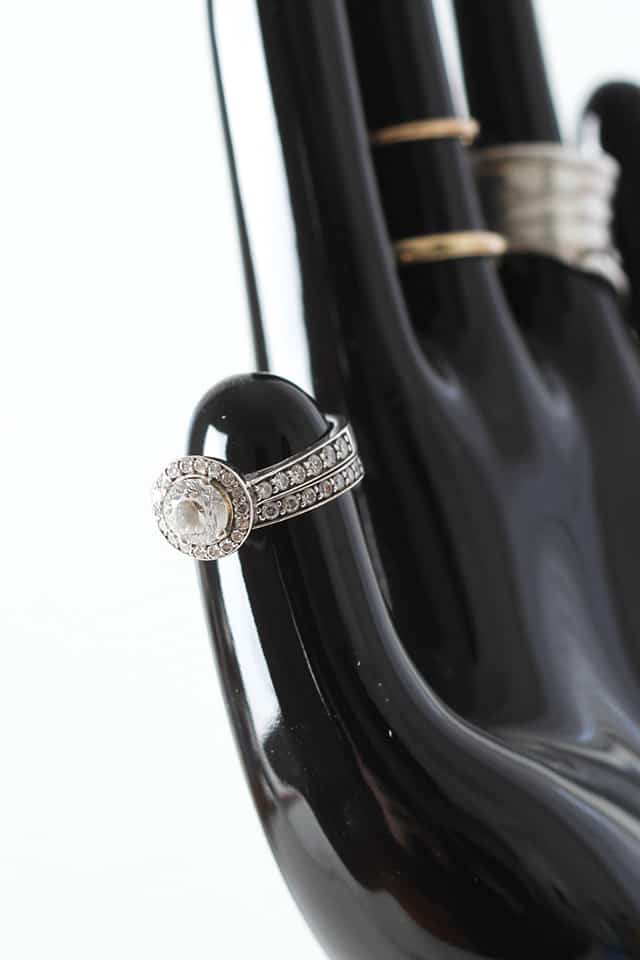 Gently scrubbing the stone with a soft bristle brush and a mixture of warm water and mild soap will help cut any grease buildup, but to really bring the shine, use an ammonia based cleaner. For a milder non-ammonia approach, use club soda. Place rings in a glass of club soda overnight to restore a bright shine.
2. Gold
To bring back the luster of gold, mix 1 teaspoon dishwashing liquid and 1 cup warm water. Add 1/2 teaspoon of ammonia if desired. Dip jewelry in the solution and use a soft bristled brush to remove any marks or residue. Rinse jewelry in clean water and pat dry.
3. Sterling Silver
It's easy to bring the sparkle back to silver. Make a cleaner out of baking soda and aluminum foil (find our easy DIY here). Let jewelry soak for 30 minutes – this gives enough time for the tarnish to transfer to the water through the magic of ion exchange. Remove from water and wipe clean.
4. Rubies, Amethysts, Citrines, Sapphires and Garnets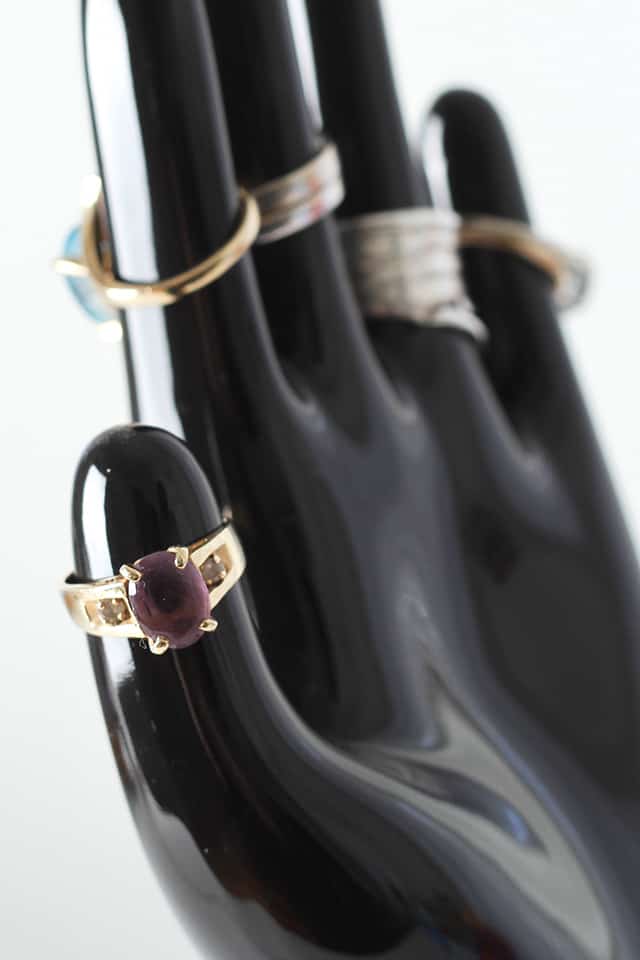 Using a soft brush, gently clean with a mixture of mild soap and warm water. Rinse and pat dry. This method will clean the setting as well as the stone.
5. Emeralds
Emeralds are softer than other stones and can chip easily. Wash each piece by itself in a solution of water and gentle dishwashing soap to prevent damage.
6. Pearls, Opals and Turquoise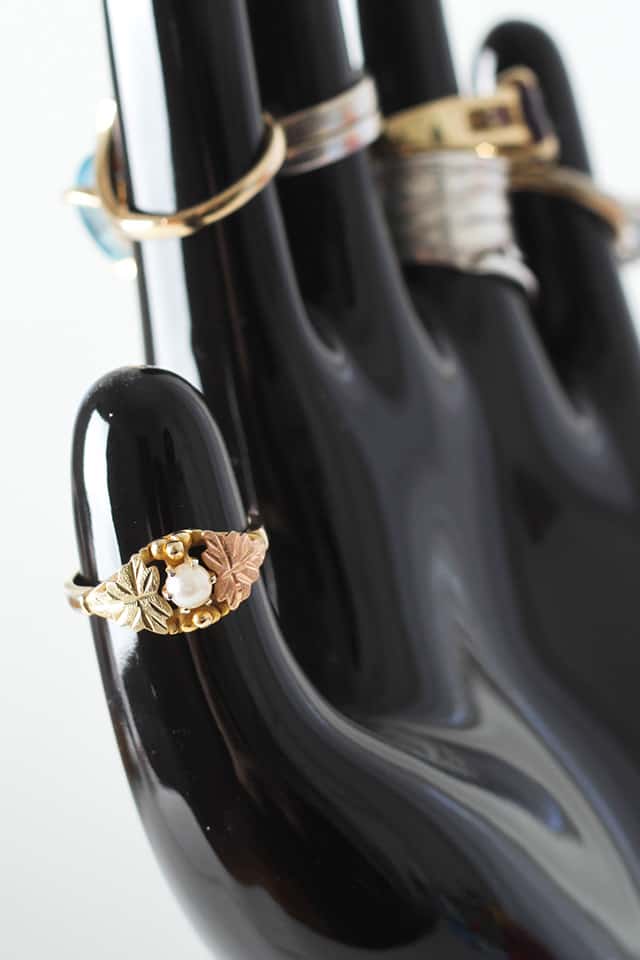 These are porous stones so never immerse them in water. Use a soft, dry cloth to polish and prevent surface scratches. Clean the setting with a soft brush (a toothbrush works great). To prevent discoloration, blow through the drill holes to be sure no water is collecting inside. Do not use a hairdryer. Never put pearls or opals in a mechanical cleaning system. Wipe pearls with a soft cloth after each wear to remove perspiration and oils collected from skin.
7. Costume jewelry
Even if your jewels didn't cost a fortune, they're still precious! Clean costume jewelry in a glass of water with two Alka Seltzer tablets. Remove jewelry after five minutes and pat dry.
More tips for gem care
Keep your jewelry in shiny shape by storing it in a soft, lined container or box that's airtight. Make a simple DIY jewelry box with felt!
Store the pieces separately or spaced an inch or so apart.
Keep them out of direct sunlight.
Try to avoid keeping the baubles in a basement which might be humid and damp and could cause the metal to tarnish or dull, or next to a heat vent. If you live in a humid climate you might want to invest in anti-tarnish strips.
Before storing jewelry away for an extended period of time, give each piece a proper clean and be sure they're completely dry before packing away.
43