Before dabbling in natural beauty recipes, I wasn't truly aware of all the possibilities of how to care for your lips. Each time I make lip balm I discover a new ingredient or technique that makes my lips feel super soft. Because this is definitely the time of year I find myself reaching for lip balm more often. (In fact, I just had to go put some on. Okay, I'm back.)
Here are 5 DIY remedies for dry, chapped lips, including a recipe for one of my favorite homemade lip balms. Because you want them soft and kissable for summer, right?
1. Exfoliate with a honey lip scrub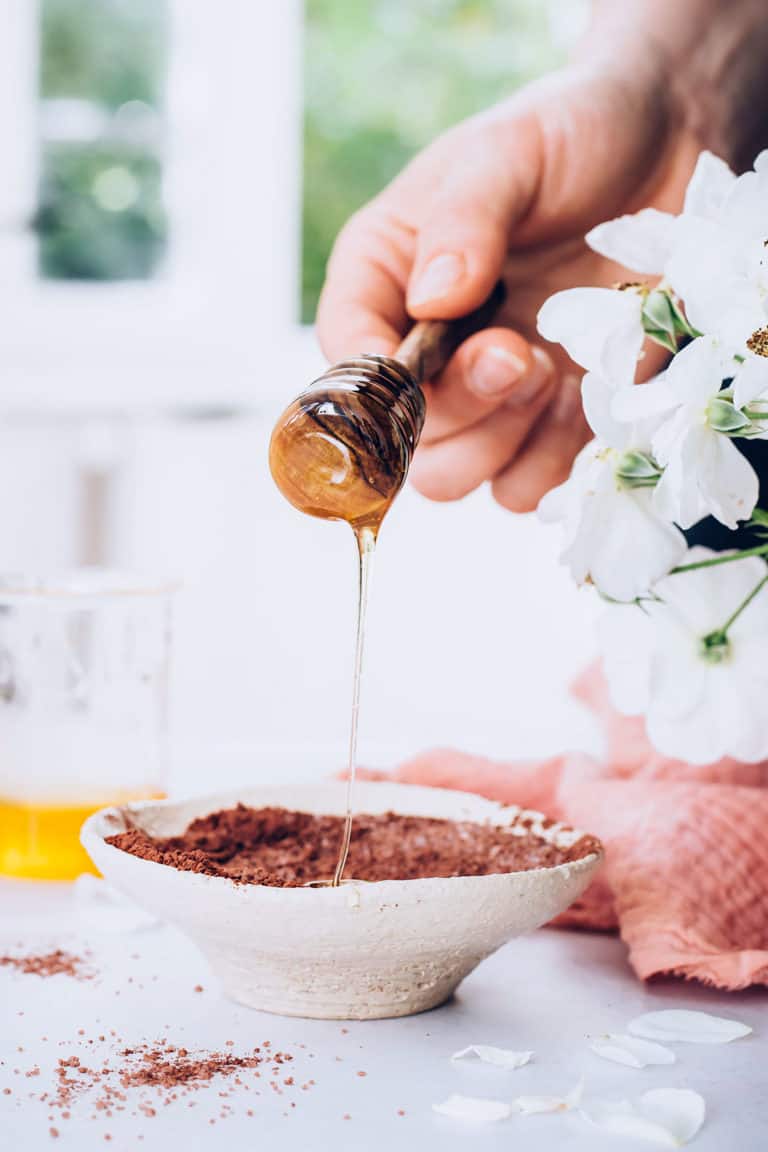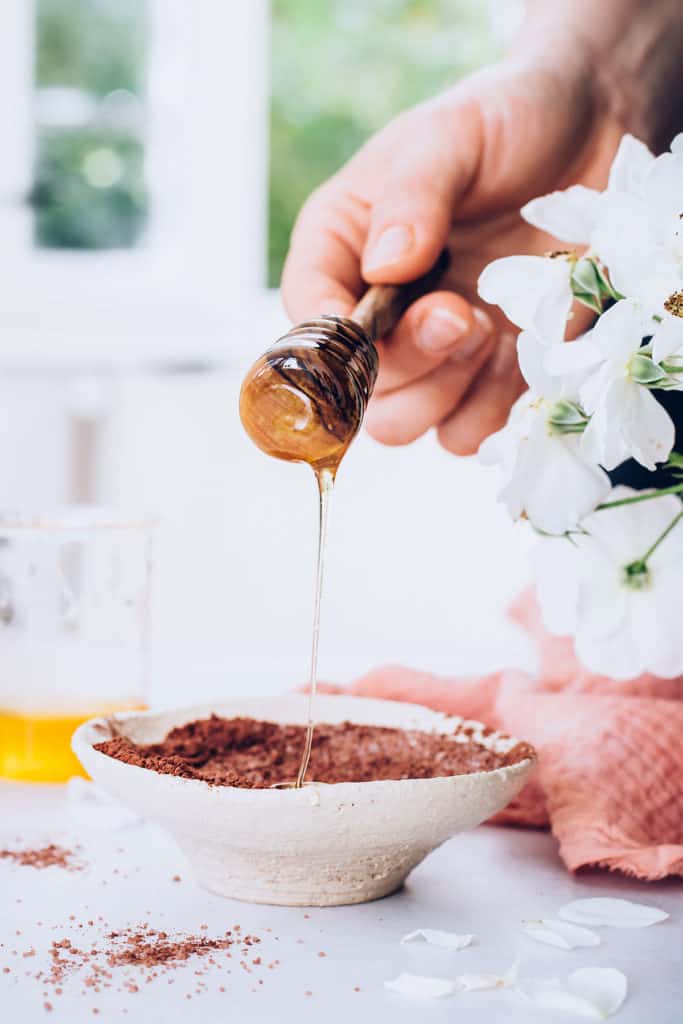 This pumpkin spice balm exposes how awesome honey is for your lips. Create a mixture of honey, cocoa powder and brown sugar in a small bowl. Rub it into your lips with your finger – but be especially gentle with super dry lips. And there's no reason to rinse it off, just keep the honey on your lips. (Or eat it if you want, we won't judge.)
2. Make a homemade lip balm
Honey lip balm is my fave, and this one is a recreation of Lush's Honey Trap lip balm. It uses a whole host of moisturizers: shea butter, honey, almond oil and olive oil. And white chocolate! Could it get any yummier? Plus the beeswax will create a layer of protection on your lips to seal in moisture.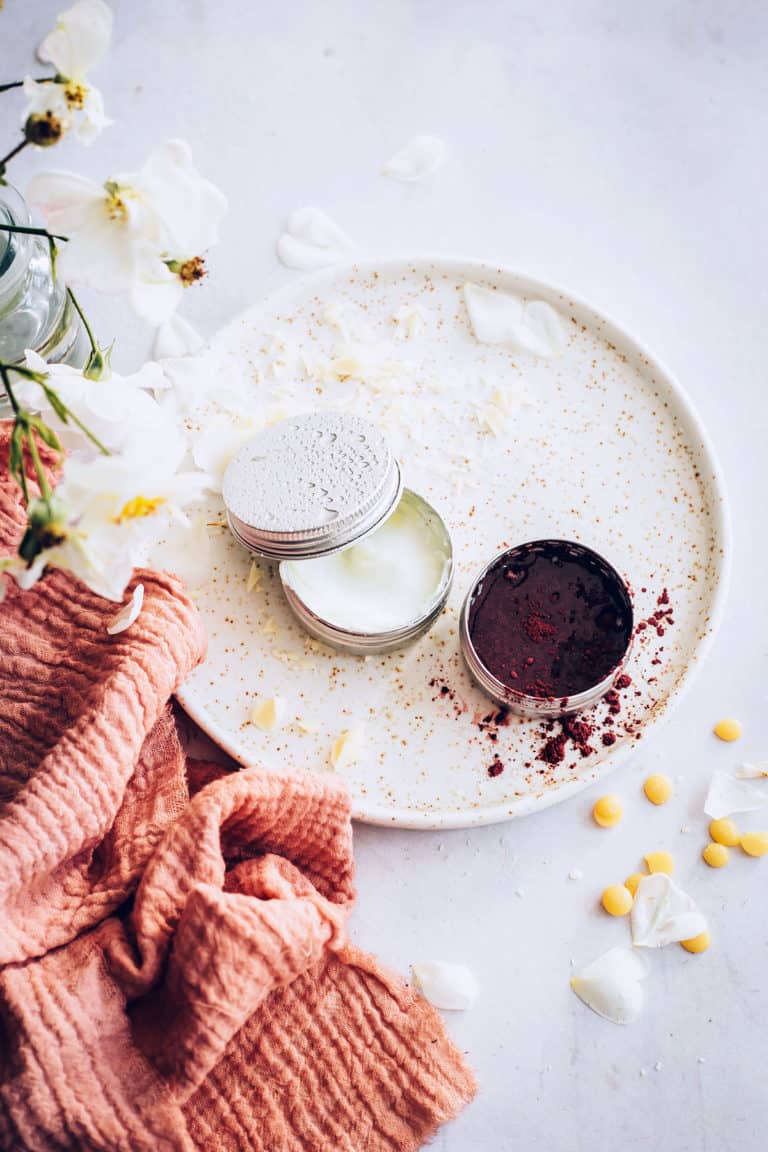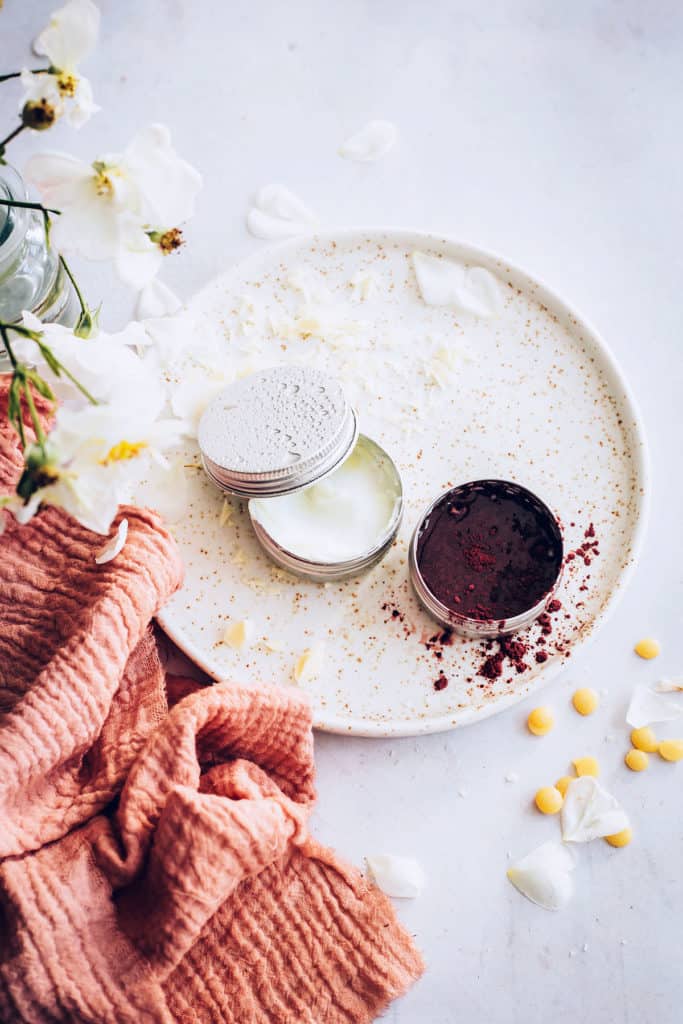 Supplies needed:
1 tablespoon shea butter
1 teaspoon each: honey, almond oil and olive oil
1 teaspoon grated beeswax
5 white chocolate chips
3-4 drops vanilla extract
Lip balm container
Note: I also included a pinch of ground oatmeal and dry whole milk hoping for a slightly grainy texture so it would slightly exfoliate with each application. But the effect on the texture was pretty minimal.
Combine the oils in a small bowl and add the extract (or other essential oil of your choice). Melt the beeswax in a microwave safe bowl in short bursts until almost melted. Add the chocolate chips and heat again until both are fully melted. Combine the beeswax and chocolate mixture with the oils and stir to combine. Quickly transfer to a clean container and wait for it to solidify (stick it in the freezer to speed this up).
3. Heal lips overnight with coconut oil
Every night I slather my kids lips with coconut oil. It sinks in faster than they can wipe it off! It's probably the world's easiest way to make your own lip balm. You can combine this with a little honey too, and your lips will be noticeably softer by morning.
4. For cracked lips, try Vitamin E
Try applying vitamin E directly to those super painful cracks in the corner of your mouth. Just pierce a capsule and apply with a clean finger. Layer over homemade lip balm or coconut oil to heal overnight.
5. Two things not to do
Some lip care ingredients will actually make chapped lips worse so avoid menthol, camphor and even cinnamon. Stick with natural oils that won't suck the moisture from your lips. And avoid licking your lips as much as possible. When the saliva disappears, your lips will feel drier than before. It's better to keep applying a natural balm so don't worry about becoming 'addicted.'
How do you keep your lips soft and smooth? Let us know your best chapped lip remedy!
This post was medically reviewed by Dr. Jennifer Haley, a board-certified dermatologist with extensive experience in medical, cosmetic and surgical dermatology. Learn more about Hello Glow's medical review board here. As always, this is not personal medical advice and we recommend that you talk with your doctor.
475