Cinnamon is a pantry staple this time of year as we get into the baking spirit and turn to warm, comforting foods. While the spice is great for pies, it also makes a great addition to your skincare routine. A dose of the anti-inflammatory and antiseptic ingredient is a natural beauty aid, both inside and out.
Outside: Anti-Inflammatory Honey Cinnamon Face Mask
Honey masks are awesome when cold temps lead to chapped, irritated skin, and dry heat feels like it's literally sucking out your skin's moisture. Naturally antibacterial and a humectant to hydrate dry skin, honey always leaves my skin as soft as a baby's bum.
My favorite honey mask this time of year adds a bit of cinnamon and spice. Cinnamon gives the mask an acne-fighting boost by helping fight off any bacteria hiding out on your face. Its warming action helps stimulate blood flow, and you can use it to gently scrub off dry skin. Plus, it smells (and tastes) delicious.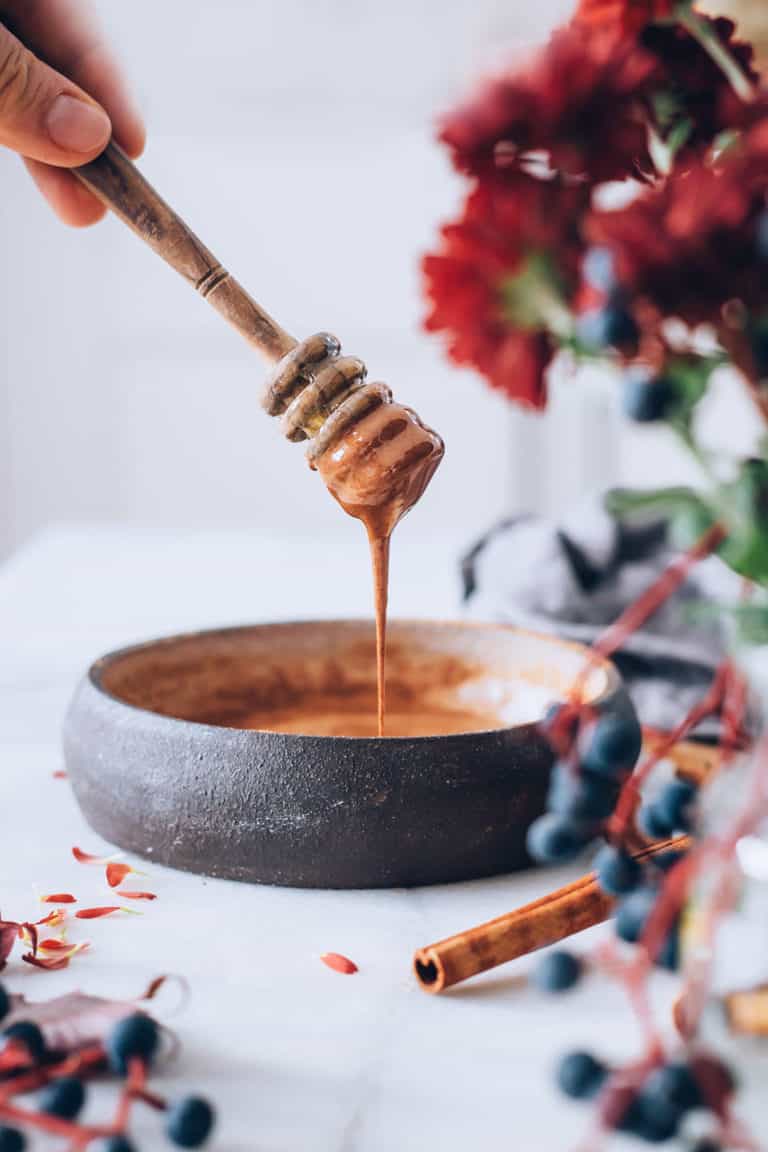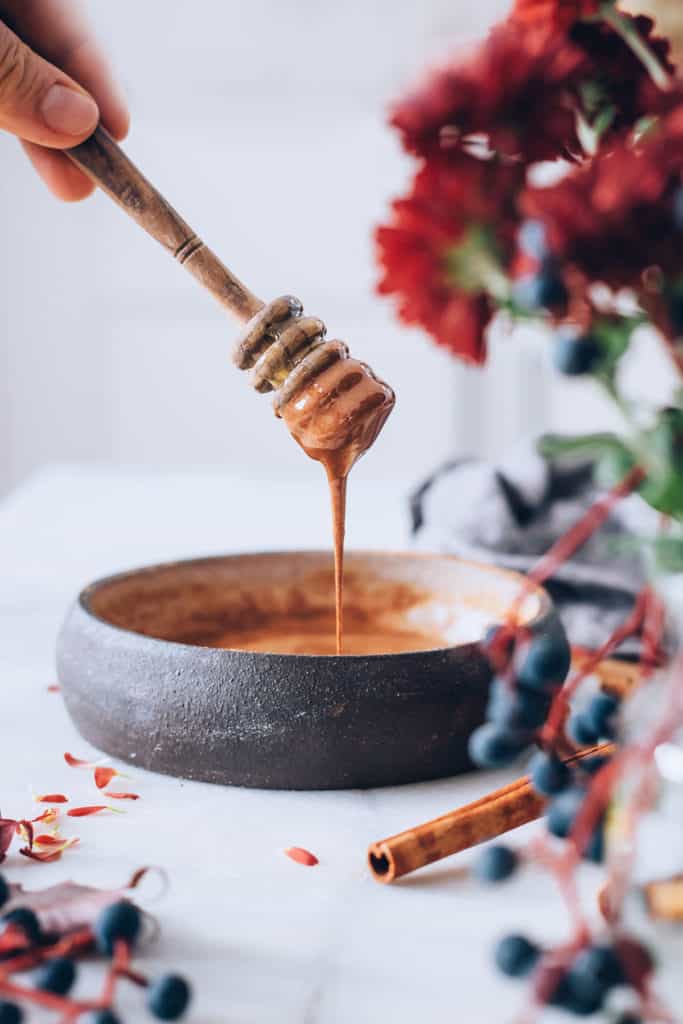 2 tablespoons honey (preferably raw or manuka honey)
1/4 teaspoon cinnamon
1/8 teaspoon nutmeg
You'll get the most benefits using raw honey. And if you're willing to splurge, you can't beat Manuka honey. This mask can be runny, so be prepared! Drape a towel around your shoulders to catch any honey drips.
Mix the honey and spices together in a small bowl and apply the mixture to your face, avoiding the eye area. Leave on for 15 minutes and rinse well with warm water. Massage your fingertips into your skin as you rinse for gentle exfoliation. Follow with a hydrating serum or moisturizer.
If your skin is sensitive, do a patch test first. If the mask tingles too much, rinse off immediately.
Inside: Apple pie infused water
I find it much harder to drink water in the winter. Who wants a cold beverage when the temps are freezing outside? Adding spices like cinnamon and vanilla to room temperature water makes for a tasty drink that fits the season.
Cinnamon infused water (or tea or coffee) not only tastes good, but it's a digestive winner. The good-for-you ingredient works internally to balance blood sugar levels, which in turn helps you curb sugar and carb cravings.
In addition to its blood sugar benefits, cinnamon is rich in antioxidants that have mild internal pain-relieving and anti-inflammatory effects. So reach for cinnamon the next time you have a cold or sore throat.
While you sip, take a minute to savor the spicy aroma. The spicy scent of cinnamon is also mood-boosting and stress-relieving.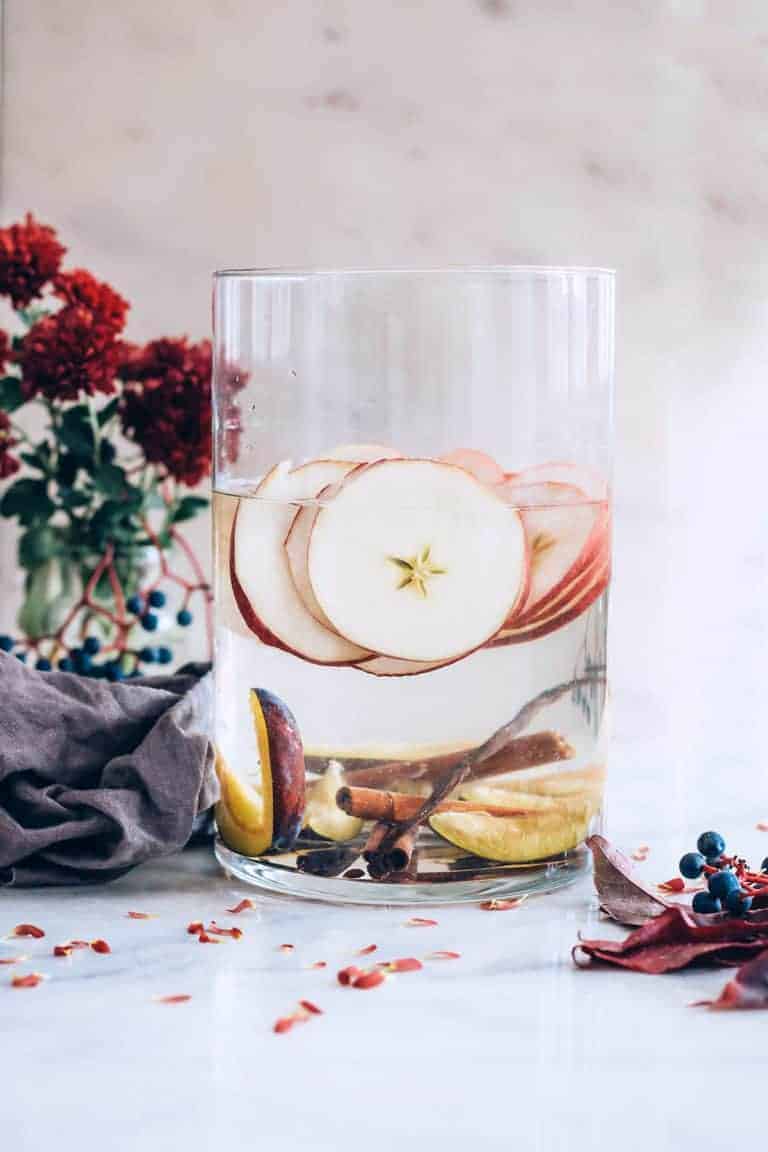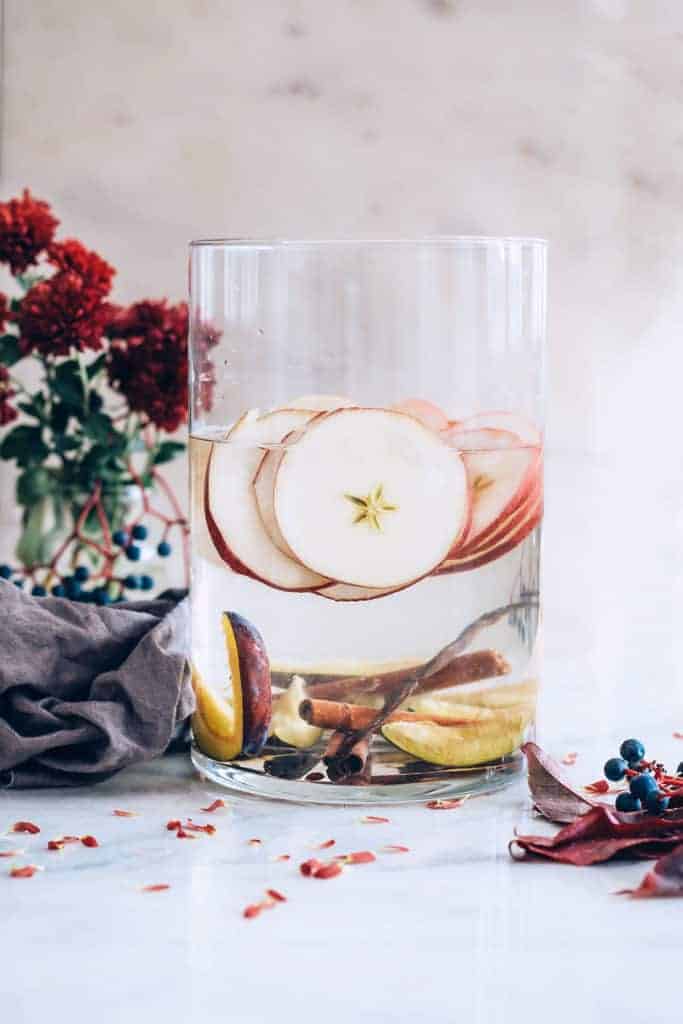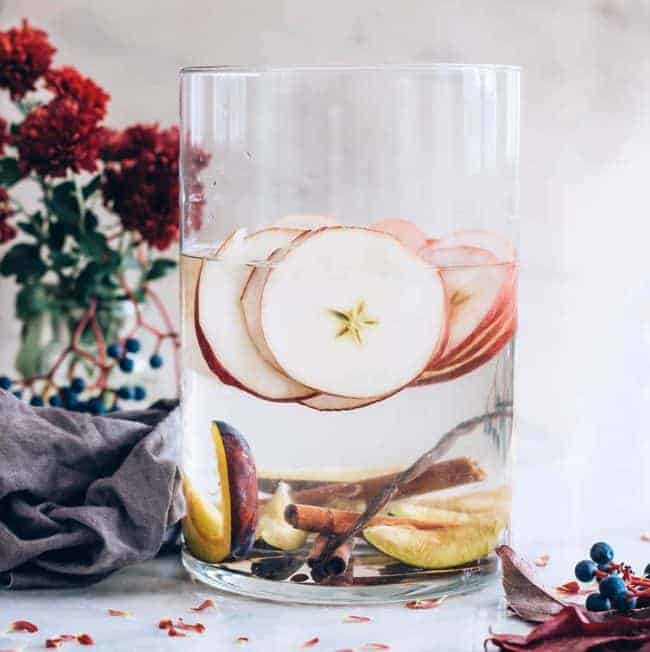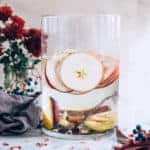 Print Recipe
Apple Pie Infused Water
A delicious fall flavored water, combining the tart taste of apples and plums with the sweetness and coziness of vanilla and cinnamon spices, to recreate your favorite autumn dessert in a drink - apple pie.
Ingredients
3

cups

purified water

1

apple

cut into thin slices

1

plum

cut into quarters

1

vanilla stick

halved

2

cinnamon sticks
Instructions
Add all the ingredients into a pitcher, mix and refrigerate overnight.

Serve as it is, or with ice cubes. 
36