Something about this time of year always has me in the mood for a detox. Maybe it's the changing season or maybe it's just one too many pieces of pie, but cold weather makes me want to hunker down and take care of myself a little better.
And one of my favorite ways to kick off the season is by switching out my daily cup of coffee in a favor of a warm, cleansing turmeric latte.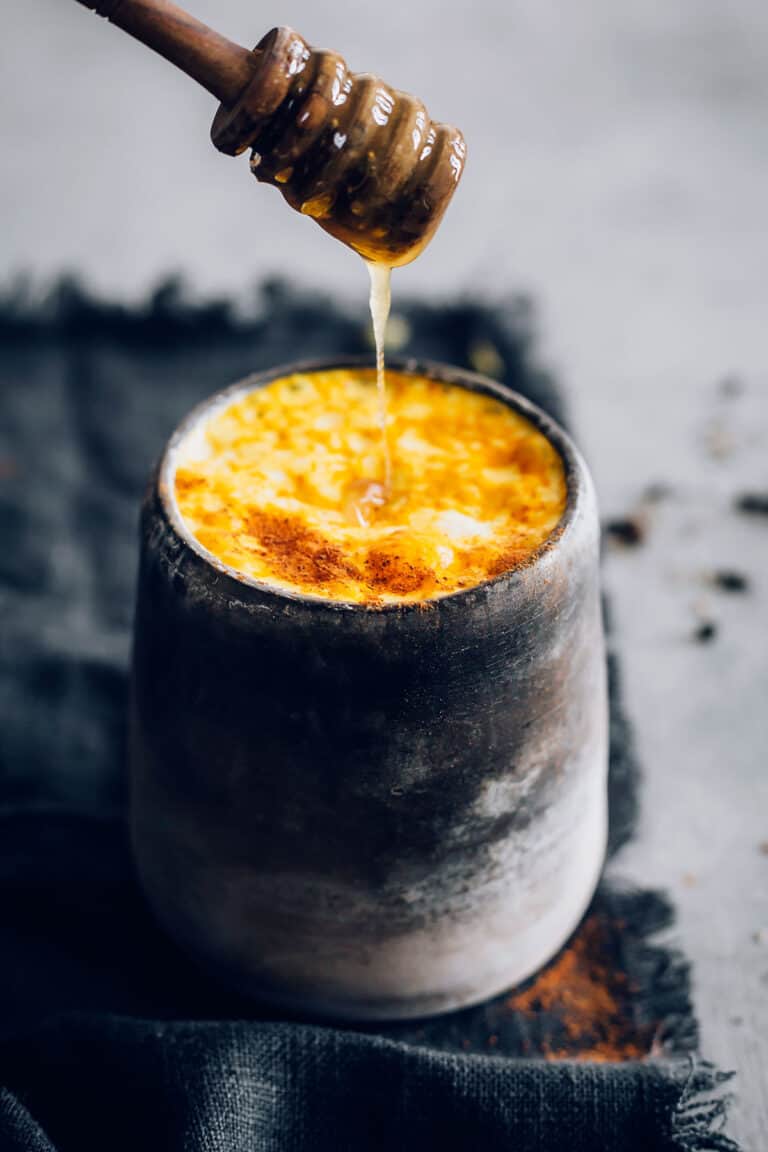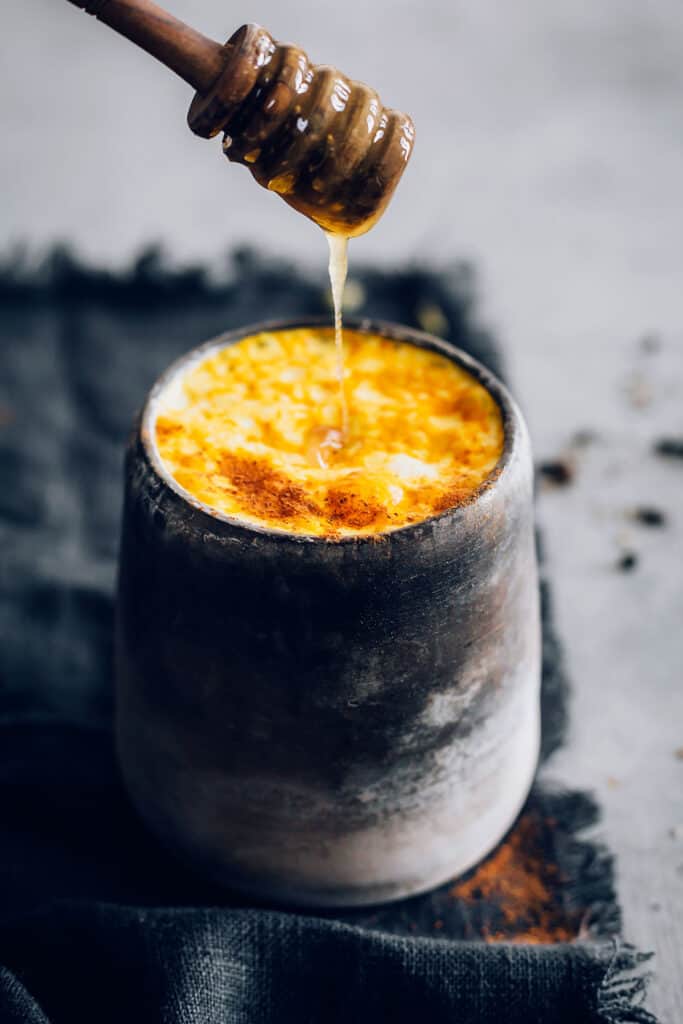 Chai Turmeric Latte Recipe
Turmeric lattes, often referred to as "golden milk," are a caffeine-free drink made from warm, frothed nut or soy milk and turmeric. They can either be made plain with just nut milk and turmeric, or "dirty" with added ginger, cinnamon and black pepper.
I like to take mine a step further and add a dash of chai spice mix plus a heaping teaspoon of turmeric powder to make it taste like a chai latte but with the healing benefits of turmeric.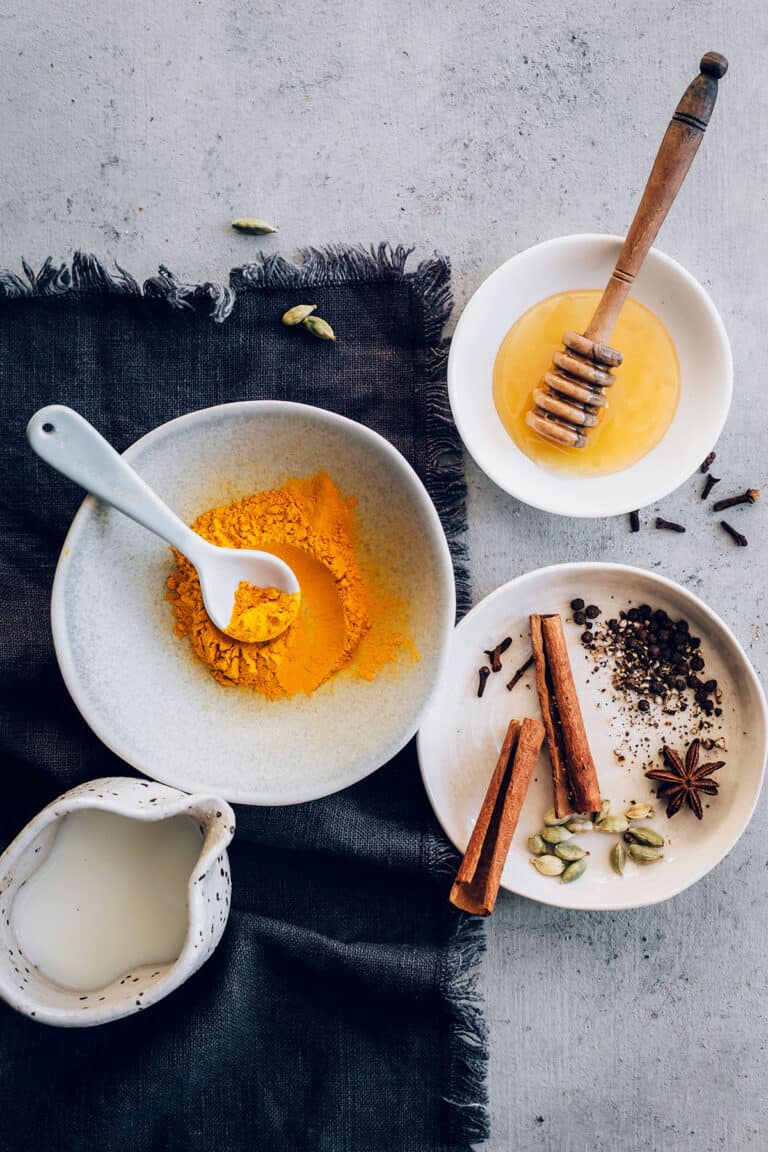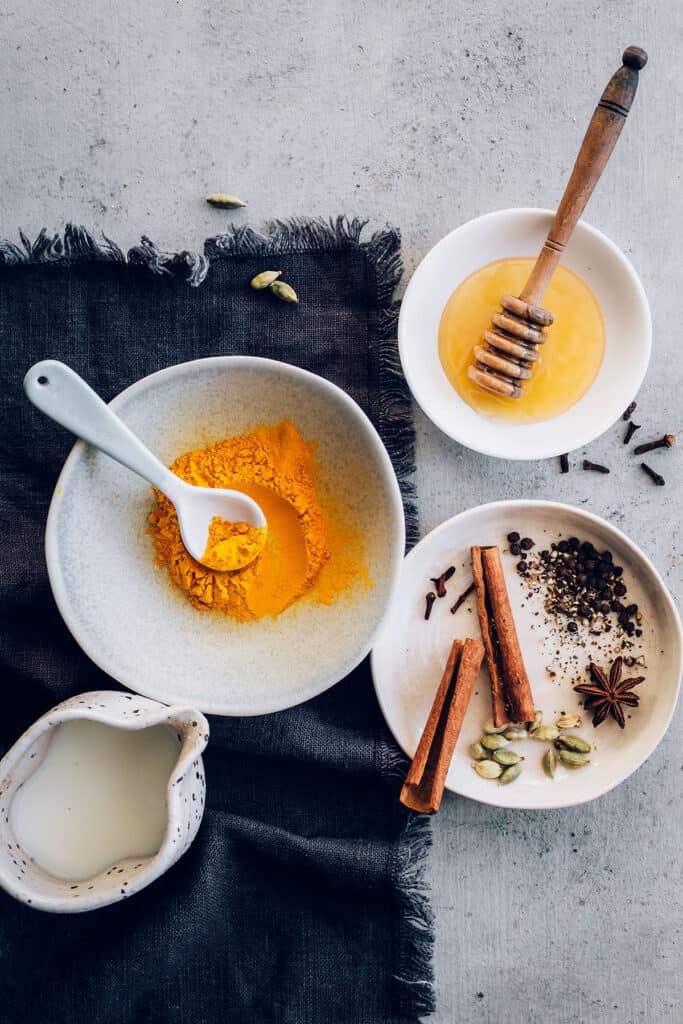 Benefits of Turmeric
I often turn to turmeric lattes to help lessen the effects of one too many sugary indulgences. Not only is turmeric completely festive thanks to its rich, golden color, but it's perfect for purifying the body and balancing blood sugar (always a must after holiday festivities).
Here are some of the ways turmeric helps heal the body.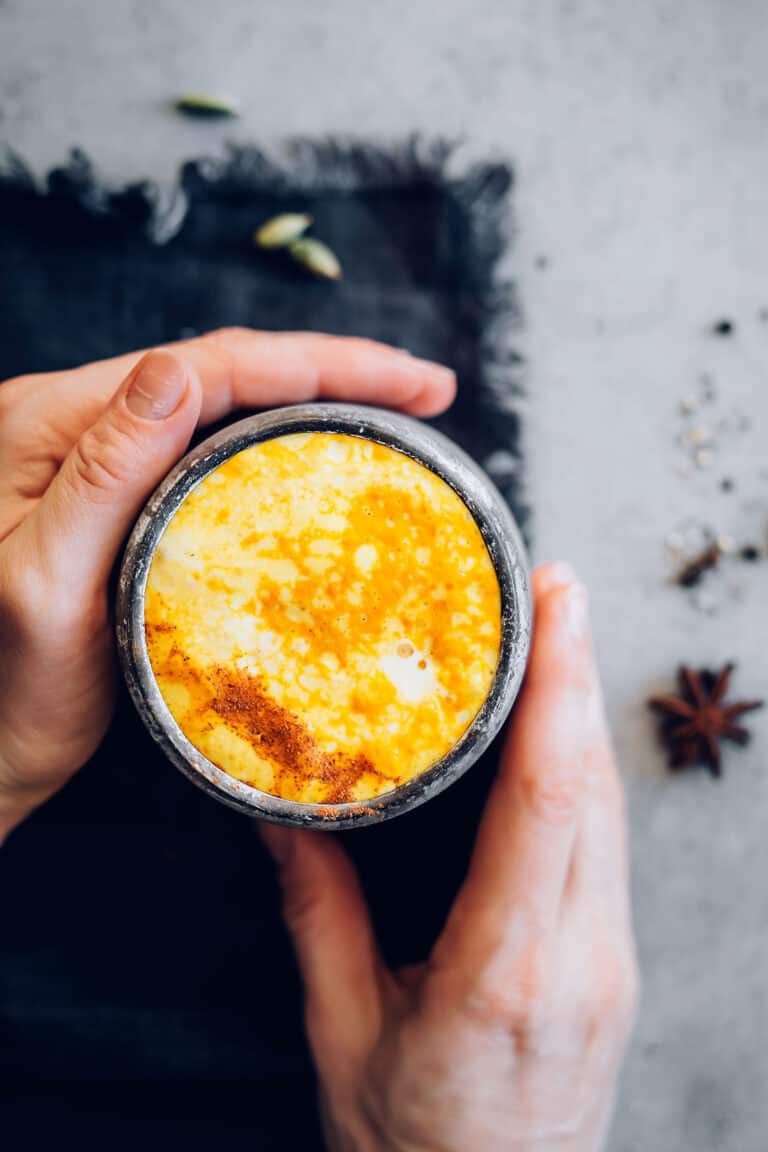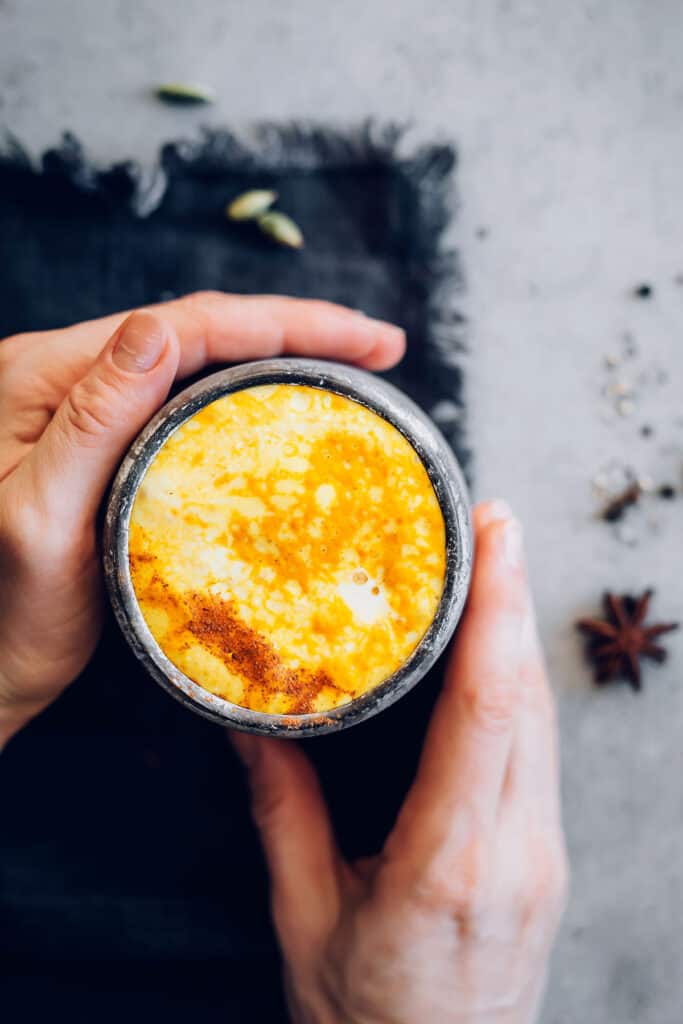 Aids in detoxification
Turmeric is a well-known liver cleanser, helping to purify and tone the liver so it can better expel chemicals from the body and lessen the load on the body's other detoxification pathways. There is some evidence that increased turmeric intake could have anti-cancer effects, especially colon cancers.
Calms chronic inflammation
Turmeric has long been touted as a potent anti-inflammatory, helping to calm the chronic inflammation at the root of everything from cancer to diabetes. Thanks to curcumin, the active ingredient in turmeric, turmeric lattes offer a healthy alternative to coffee that can help reduce the inflammation caused by sugar and junk food.
Heals digestion
Not only does turmeric decrease inflammation in the digestive tract, but it also encourages the gall bladder to produce more bile, which helps the body digest food. Additionally, it increases vitamin and mineral absorption in the intestines and promotes healthy gut flora.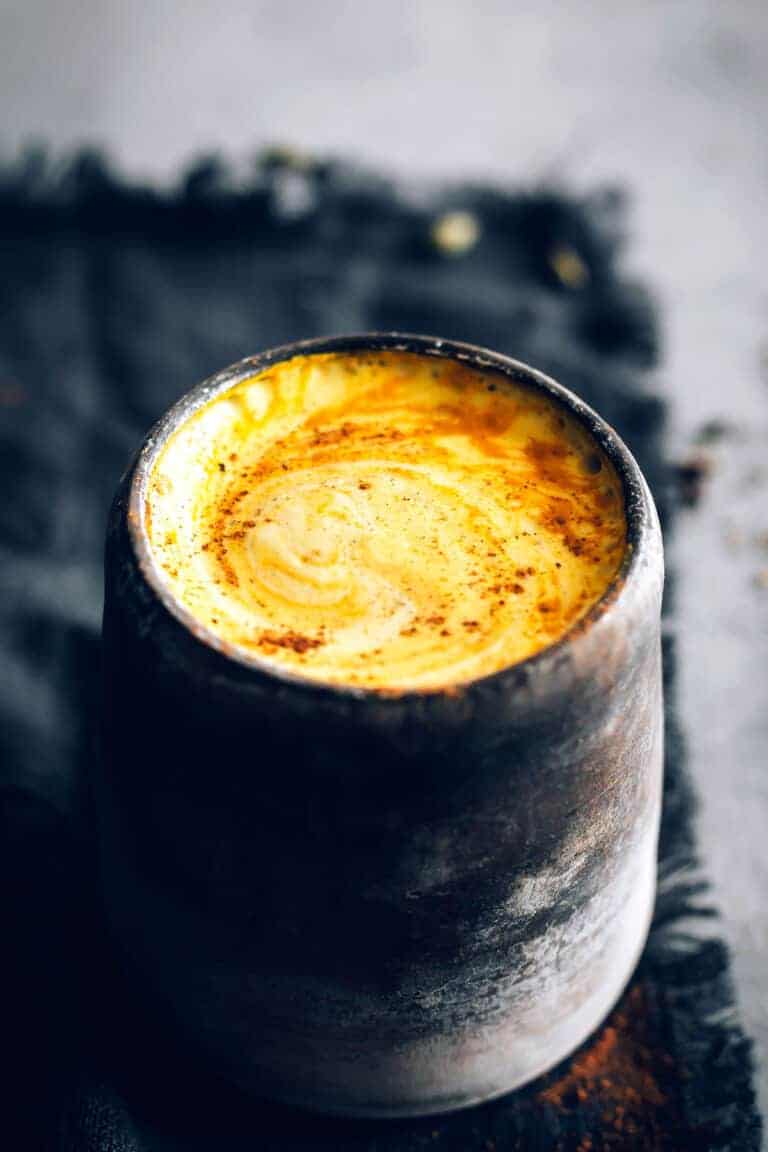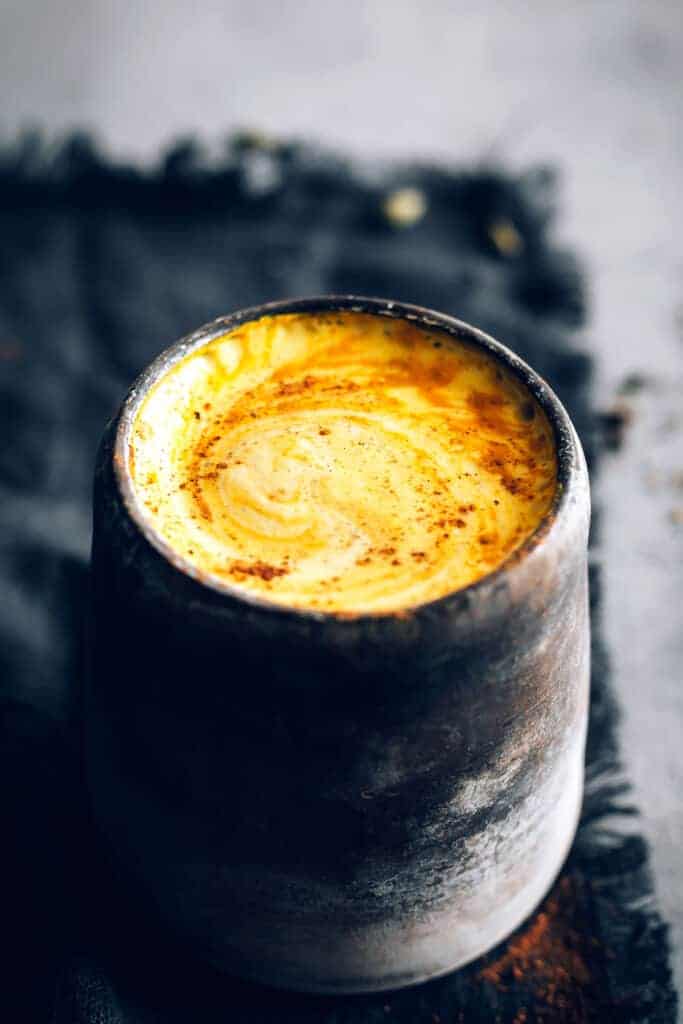 View this post on Instagram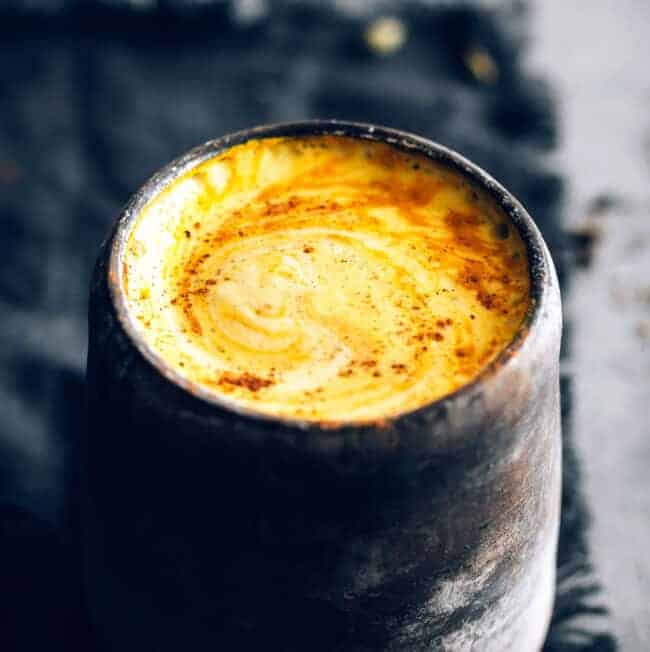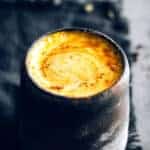 Print Recipe
Chai-Spiced Turmeric Latte
Say good-bye to PSLs, because this healthy turmeric lattes will not only calm your cravings, they'll also elevate your mood.
Instructions
To make your own chai spice mix, combine 1 teaspoon each cardamom, allspice, and ground cloves with 2 teaspoons cinnamon and 3 teaspoons powdered ginger in a glass jar. Give it a good shake to mix everything together.

In a small saucepan over medium-low heat, combine the milk with 1 teaspoon of turmeric powder and 1/2 teaspoon of the chai spice mix. Whisk to remove any lumps, and let it simmer for about a minute until the milk becomes nice and frothy.

Remove from heat, and pour into a mug. Sweeten with raw honey, and sprinkle with extra turmeric and a pinch of black pepper.
Notes
Besides using fresh turmeric root whenever possible, another tip is to take your turmeric with a little fat, which increases the availability of the curcumin for use by the body. We love coconut oil for making a rich, frothy latte.
93