If your go-to makeup product is mascara, you're not alone! Obviously, not everyone is "born with it." Something as simple as coloring your lashes darker has the effect of making you look more awake, while still looking effortless. And that's everyone's #goals, right?
But what not many of us realize is that most mascara brands contain toxic ingredients. We're often inclined to dismiss this piece of information thinking our bodies can't possibly absorb toxins through the lashes… In reality, they do, just like they do through skin, hair or nails.
What's in Conventional Mascara?
For a beauty product applied to such a vulnerable area, mascara has more toxic ingredients than you would imagine. While most of the effects of these toxins won't necessarily be noticed immediately, they do pose some long term negative consequences on your health.
Watch out for these ingredients next time you buy mascara:
Fragrance (perfume). Not sure why mascara even needs fragrance? It's usually to give the brand a signature scent, but also to mask the unpleasant smell of other ingredients. If you've ever felt like scratching your eyes after using mascara, fragrance is most likely the culprit.
Parabens. Used to create longer shelf life, these preservatives are linked with breast cancer and can even interfere with the nervous system. Like fragrance, they're also irritating, which is especially harmful (not to mention annoying) in the eye area.
Diazolidinyl urea (Formaldehyde). Formaldehyde is a known carcinogen used as preservative in mascara and other beauty products.
Thimerosal. Another preservative, thimerosal is derived from mercury, and should not belong to the list of ingredients of any beauty product. It induces allergic reactions, and can negatively affect the brain and many aspects of health.
Aluminum powder. Aluminum powder is regularly used in mascara to obtain certain colors, but according to the Environmental Working Group's Skin Deep database, it's a known nervous system toxicant.
Retinyl acetate. This synthetic form of vitamin A, used for moisturizing, is a highly unstable molecule, which is thought to cause reproductive damage and possibly lead to cancer.
Coal-Tar Dye. Diaminobenzene, phenylenediamine, and aminophenol are all coal-tar dyes that should be avoided. Used for coloring, they contain harmful heavy metals, such as lead, which can cause asthma attacks and even Hodgkin's disease.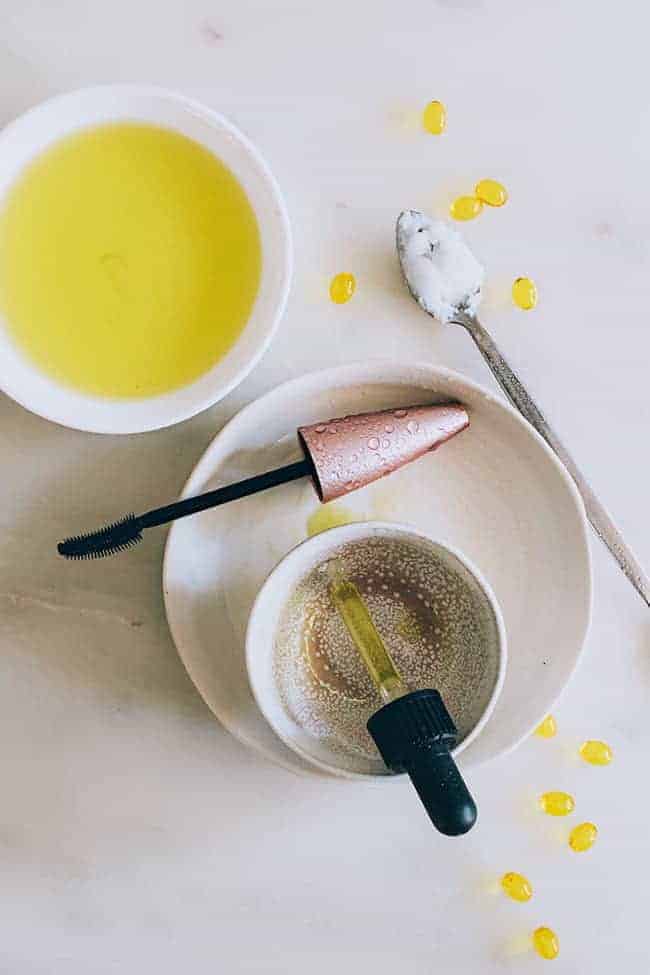 Should I Switch to Natural Mascara?
There are many reasons why you should switch to natural mascara. First of all, avoiding toxic ingredients altogether is the best way to prevent any of the negative consequences associated with them. Cumulative exposure from all aspects of your beauty routine should be evaluated and controlled by you.
Second, getting dark, fuller and longer lashes is an achievable beauty goal even when you ditch the chemicals. Natural mascara works just as well, it's non-toxic, and can even benefit your lashes if certain natural ingredients are used. If you're worried about costs, don't be – you'll find natural mascara in the same price range as conventional ones!
Now you know what you should be avoiding, but what should you be looking for instead? Water-based mascara is your friend! Look for plant-based ingredients, such as coconut, green tea, shea butter, cocoa butter, aloe, essential oils. Natural and organic waxes (e.g. beeswax) are also lovely for the lashes!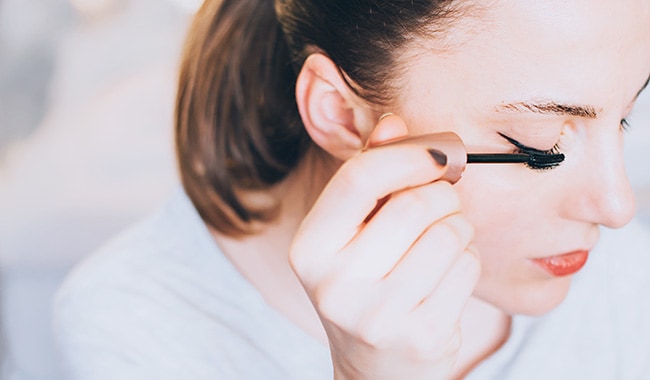 How to Make Your Eyes Pop with Nontoxic Mascara
Applying mascara correctly will make your eyes pop, and that's what we're all after, isn't it? Taking the time to do more than just swiping the wand over your lashes is bound to bring you better results. Once you get the hang of it, it shouldn't be difficult at all!
Curl your eyelashes. If you're applying your make-up first thing in the morning, curl them before you apply any mascara. For extra hold, heat your eyelash curler with your blow dryer for a few seconds. Make sure it's not too hot!
Curled lashes make your eyes appear more open. You can choose to curl your lashes once again after applying mascara, just make sure it's perfectly dry before you do.
Black mascara is more dramatic and noticeable than brown. Apply one coat, starting from the base, and let it dry. When it's dry, dab more mascara on the tips of your lashes. This will make them appear longer.
Go slowly and apply it in small quantities. If you don't, it will clump. If you do get clumps, use an eyelash brush or even a toothbrush to remove them.
Mix and match. Most mascaras are designed to give the effect of either volume, length or curl. If you're looking for more than just one of these, you can use more than one product. Sometimes, you might like the wand from one product and the benefits of another – and that's just fine.
As far as mascara on the lower lashes, it depends on your eyes. For some eyes, it actually closes them off and makes them look smaller. For others, it creates a dramatic effect that makes them eyes stand out. You'll have to try it to find out.
Use less product than you would on your upper lashes, since you're working with less and shorter lashes. Just use the tip of your brush and a vertical motion to apply mascara. If you want a little more adventurous or playful look, you could use colored mascara, like dark blue, green, purple.
Try false lashes. Give your lashes a break from mascara and give false lashes a shot. Practice your application technique. Only apply them to the outside half of your own lashes and use a good glue.
We're not saying you should do this every day but for special occasions, false lashes sure look dramatic – and great in photos, too! Long-term use and overdoing it are not recommended as that can cause eyelash damage, which may be irreversible.
As it often happens, healthy means beautiful–remember to condition your lashes with a homemade serum to keep them looking good and help them grow and find the right method for naturally growing your lashes.
Always remove mascara before you go to bed. Whenever you wear mascara, make sure to remove it in the evening, along with any other makeup you might be wearing.
This way, you avoid your lashes drying up and falling out, and you avoid eye irritations as well. Use a gentle eye makeup remover, which you can make at home with just three ingredients.
Watch out for bacteria. Although most mascaras officially have a longer shelf life, it's safest to throw away a product three months after opening. Each time you're pulling the wand out of the tube and putting it in again, you're introducing germs from your lashes. These deteriorate the formulation, which is why it's better to replace mascara often.
What Are the Best Non-Toxic Mascaras?
Not sure which natural mascara to get? We've tested a few and these are our faves: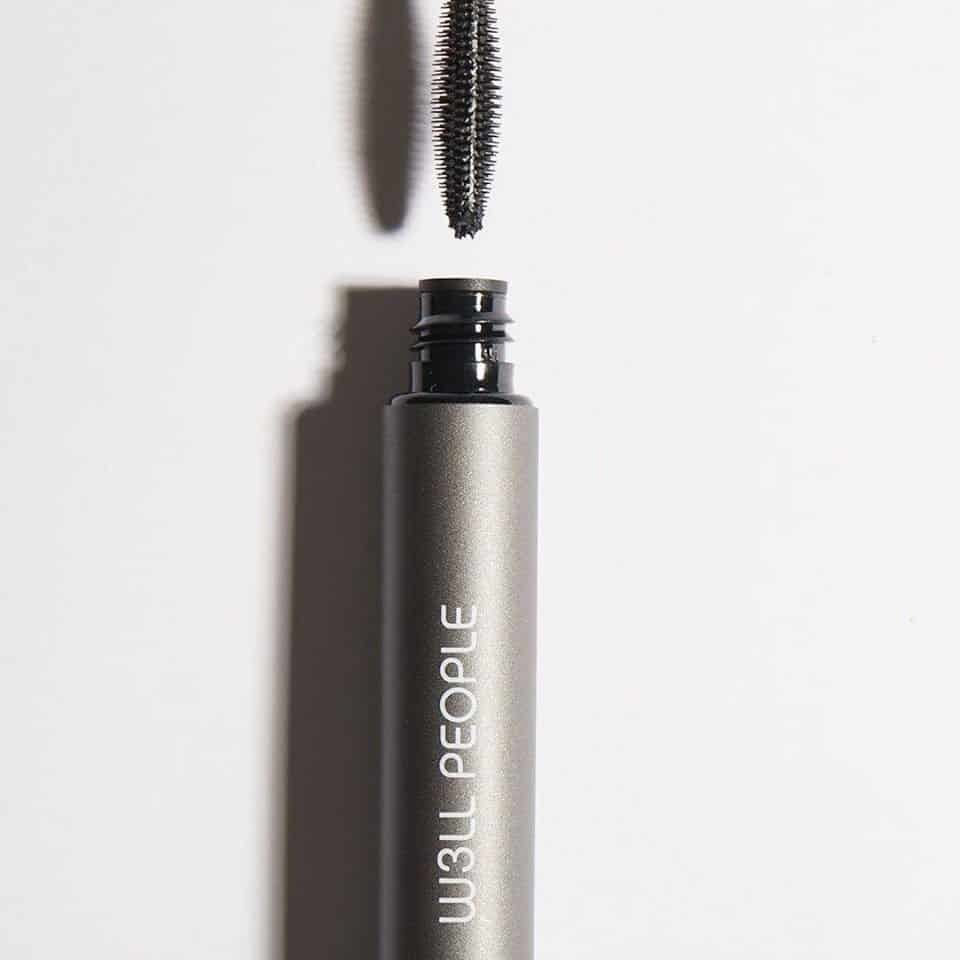 This boundary breaking formula creates big, bold fluffy lashes instantly. The high tech rubber brush is designed to separate and lift every single lash, making application easier and more effective.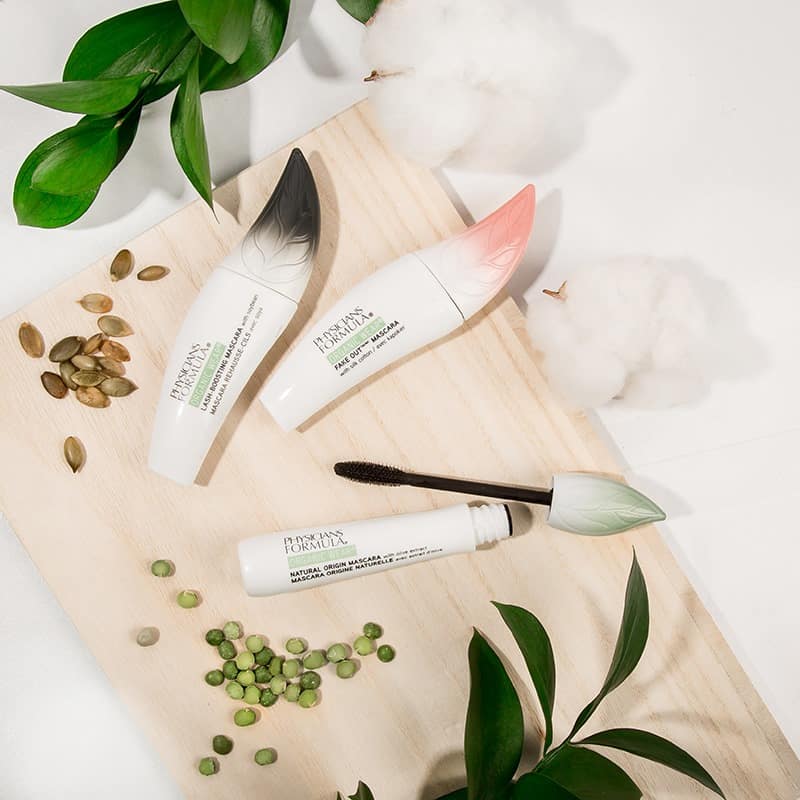 Physicians Formula mascara has no synthetic solvents, synthetic biopolymers, synthetic preservatives, synthetic fibers and petroleum byproducts, making it a worry-free option. It doesn't smudge, clump or flake, which is everything we want in a mascara.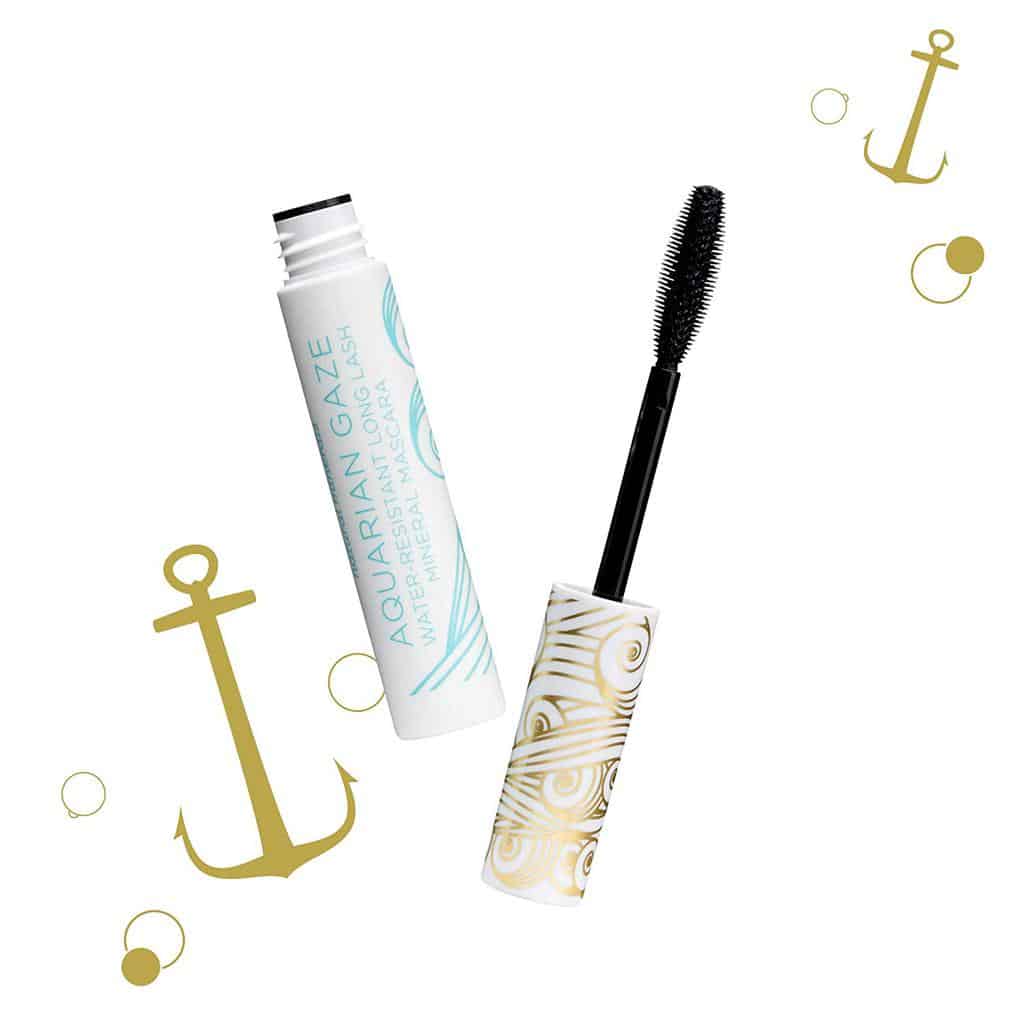 The nourishing formula from Pacifica is infused with coconut oil, kelp extract, and vitamin B to help hydrate each lash as it lengthens and helps strengthen.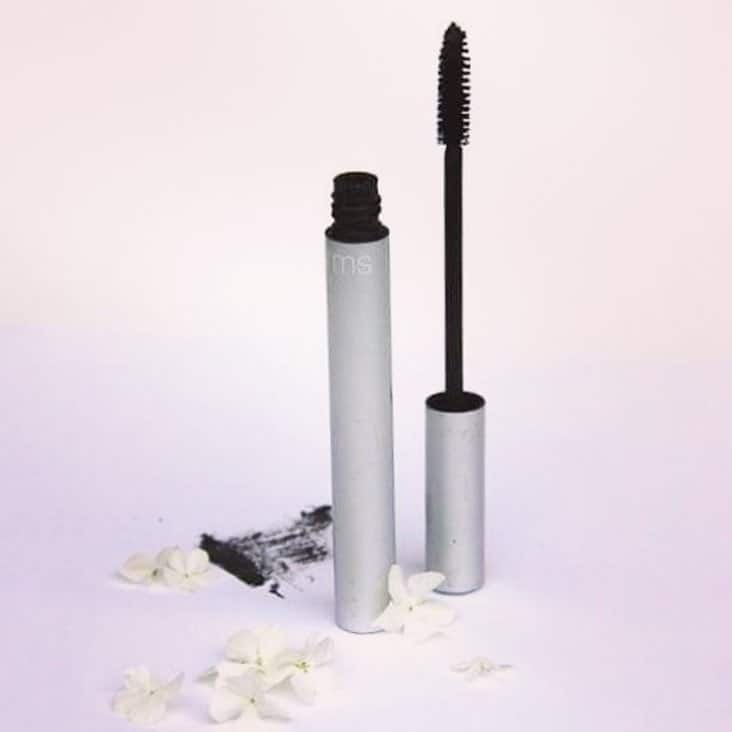 It combines organic plant waxes with select raw minerals, which allow the formula to shape your lashes and intensify fullness, instantly adding life to your lashes without flaking, smudging or clumping.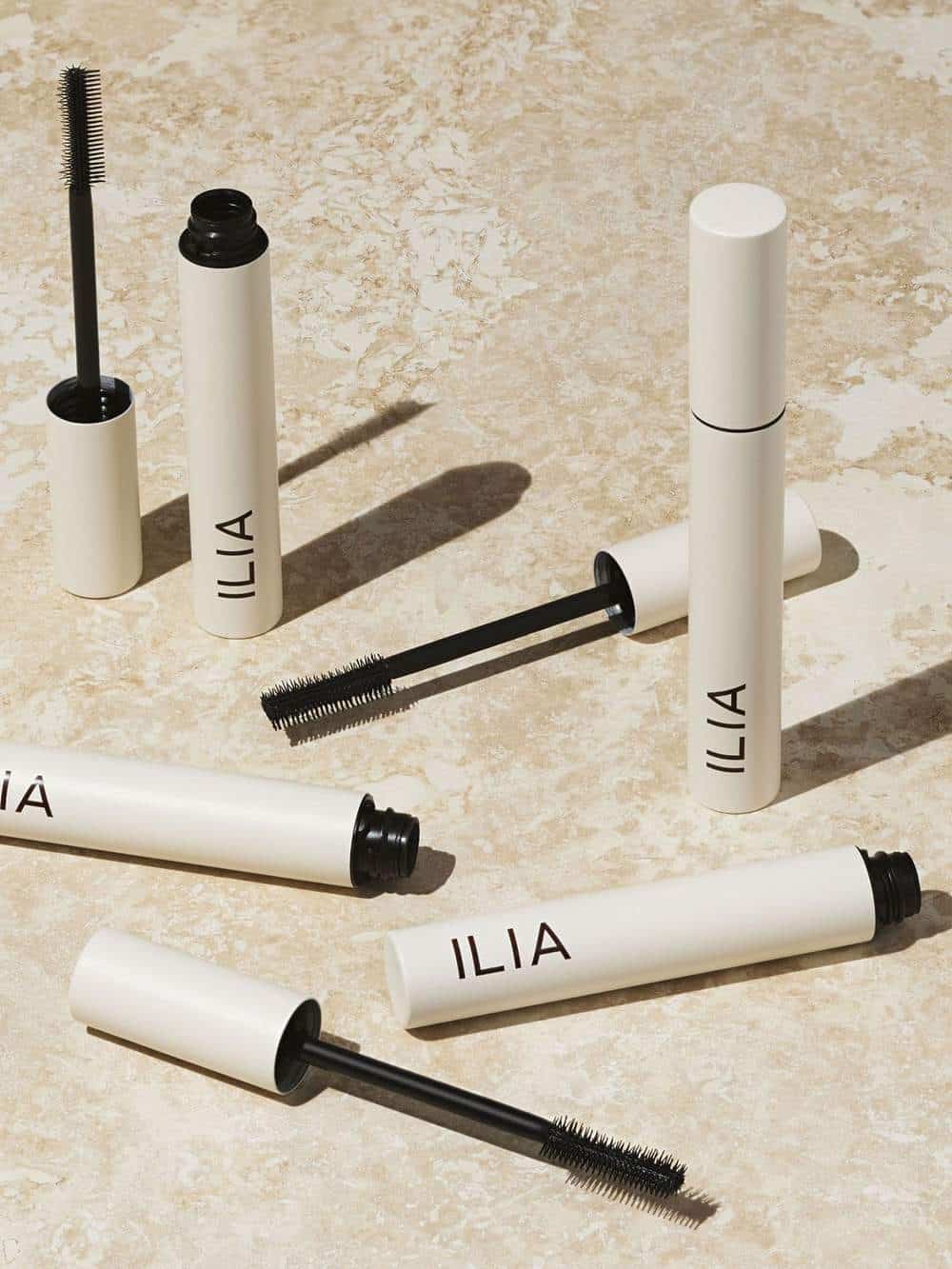 Made from natural ingredients and free from phenoxyethanol, this mascara should suit even the most sensitive eyes, making lashes long and defined.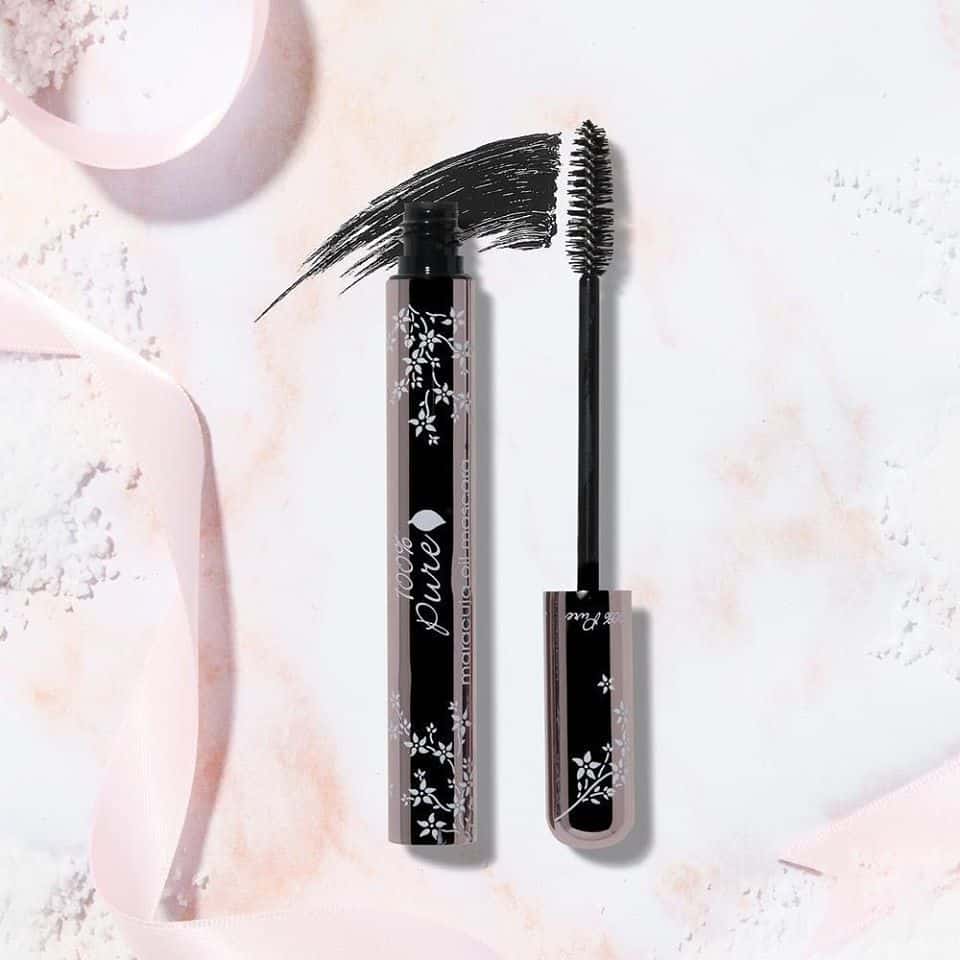 This mascara is colored with natural black tea leaves and infused with lash conditioning nutrients, for the perfect lashes every time.
This post was medically reviewed by Dr. Jennifer Haley, a board-certified dermatologist with extensive experience in medical, cosmetic and surgical dermatology. Learn more about Hello Glow's medical review board here. As always, this is not personal medical advice and we recommend that you talk with your doctor.
73