Erase late nights and tired eyes by adding a dose of coffee to your morning skincare routine. While you're sipping away on a cup of Joe you can also use coffee to attack dark circles and fine lines with this homemade mask for puffy eyes.
Get ready for an eye brightening jolt because coffee is excellent for perking up skin. The caffeine acts as a diuretic to reduce swelling and puffiness while coffee's antioxidants fight the free radicals that age skin.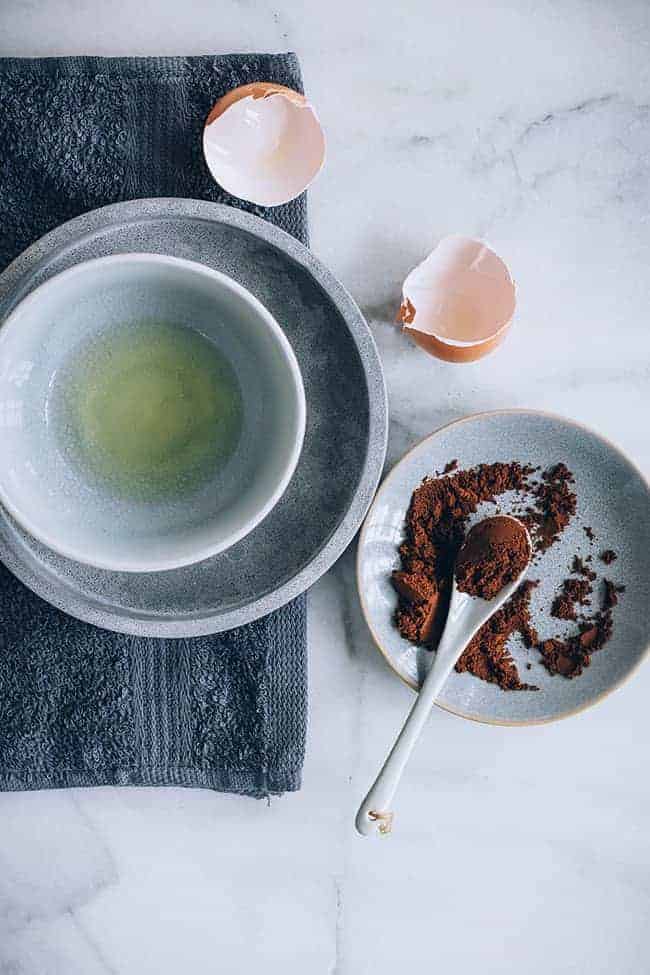 Combine coffee with the vitamins and proteins in egg whites that tighten and firm skin, and you have a mask that's especially effective on pesky crow's feet around the eyes.
Coffee Mask for Puffy Eyes
Ingredients
1 egg white
2 teaspoons coffee grounds (Unused grounds are best because they contain the most caffeine but used grounds are fine if the coffee has just been made.)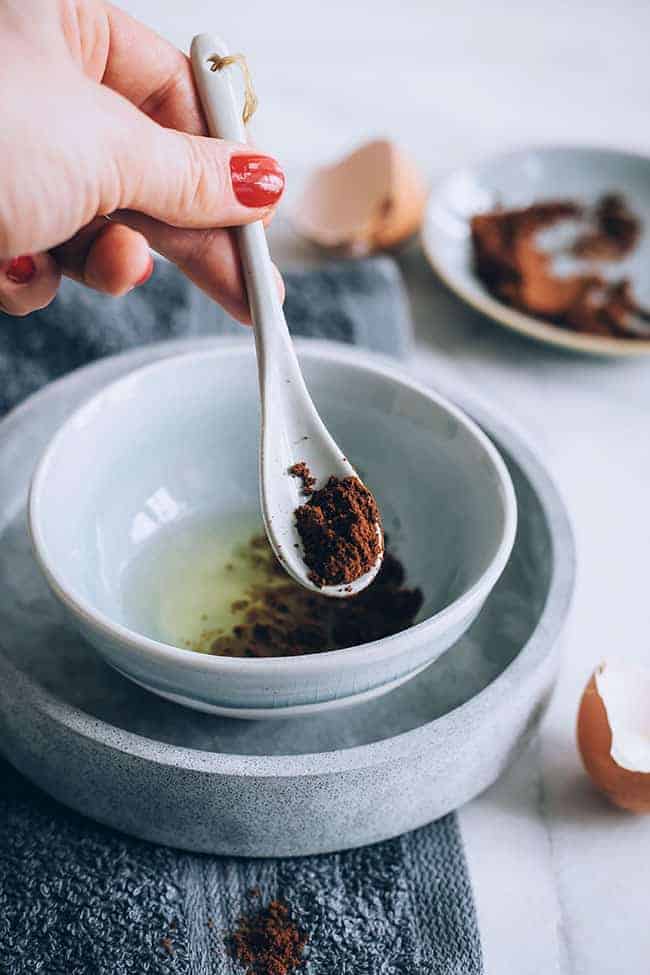 Instructions
Combine the egg white and coffee in a small bowl. Beat mixture together with a fork until frothy, about 1 minute. With clean hands or a brush, apply the mask around and under the eyes. Avoid the eyelids because you don't want to get it in your eyes. You can apply the mask to your entire face, if desired.
Let the mask dry for 10 minutes. You will definitely feel the mask tightening your skin! If it gets uncomfortable, go ahead and remove it before the 10 minutes are up. Use a soft, wet towel to gently clean off the mask. Finish with moisturizer. Discard any unused mask.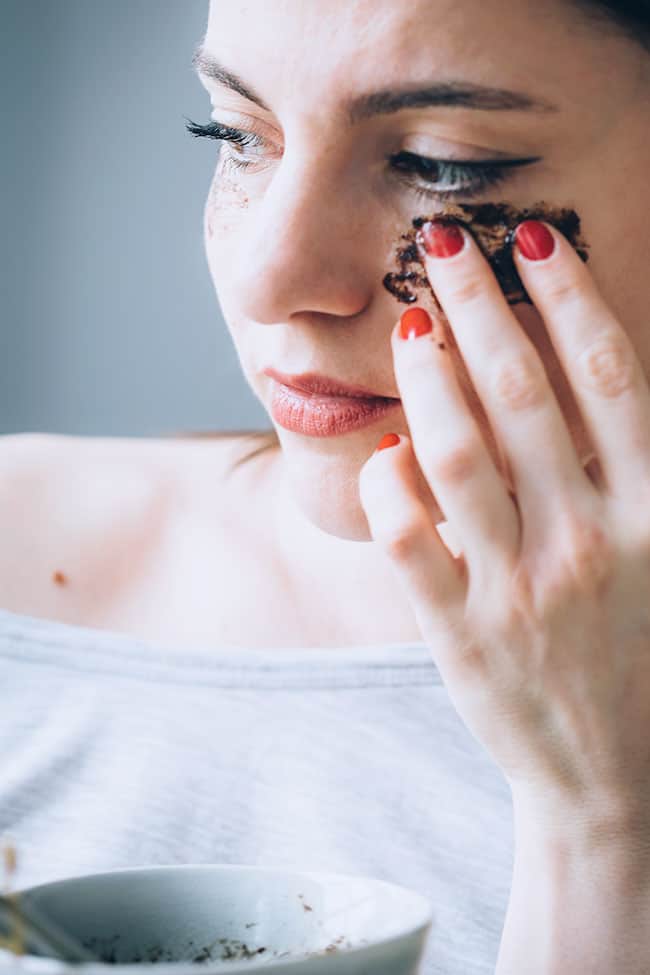 And while your eyes are brighter and tighter, you may feel an internal wake-up call as the caffeine absorbs through your skin. Not bad for a 10-minute mask, right?
582