In my aromatherapy class last summer we started each class by studying the scent of a different essential oil. We'd take a minute just breathing in an oil with our eyes closed, and then we'd write down adjectives for the scent, how it made us feel emotionally and where we felt it physically. This is where I fell in love with the use of rosemary essential oil.
It was fascinating to really study an oil and focus on its mind/body effects. Conifer oils like pine and juniper definitely created a strong, stable feeling while citrus oils like lemon and sweet orange brought up cheerful and bright emotions.
Rosemary (Rosemary officinalis ct. 1,8 cineole) became one of my favorite scents. Less medicinal smelling than tea tree or eucalyptus, the rich, woodsy scent of rosemary is focusing and awakening. You feel it in your lungs and breath, and it warms the body. Rosemary essential oil are clearing, activating and motivating and can be used in a variety of ways.
Rosemary is sold with different chemotypes, which basically means rosemary grown in different places have different chemical makeups. The cineole chemotype is great for the respiratory system. You'll also see rosemary ct. camphor, which is great for increasing circulation. Both types are stimulating and energy-boosting. This post breaks down the two types in more detail. There are so many ways to harness the power of rosemary essential oil; you can make a simple rosemary roll-on to use for just about any ailment!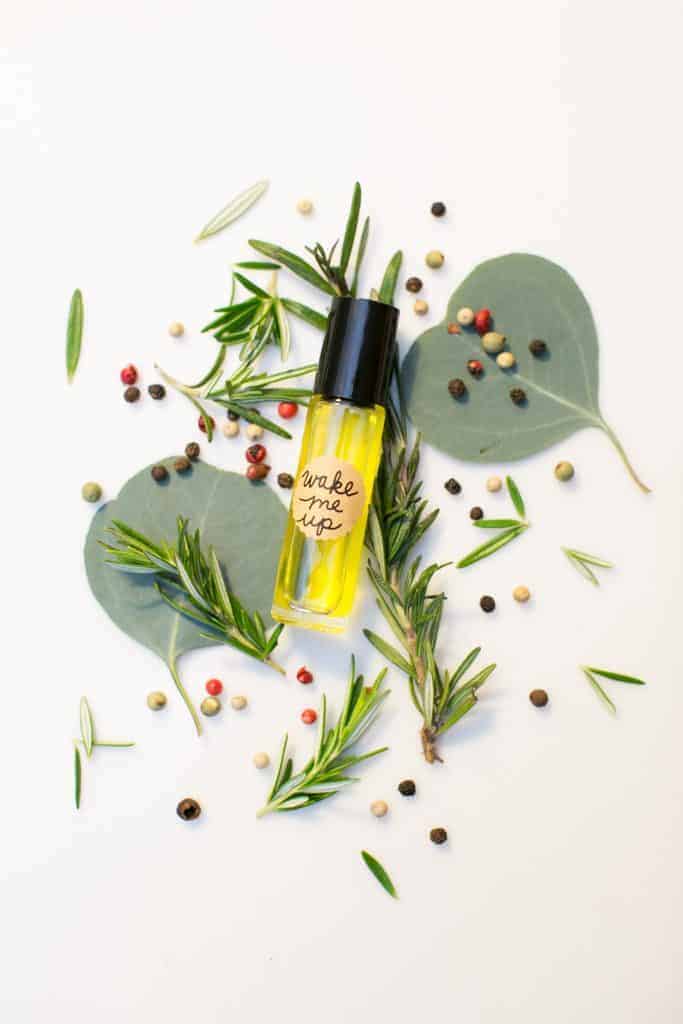 9 Rosemary Essential Oil Rollerball Blends
Essential oil roll-ons are one of my favorite things to make as they have so many uses, especially those that include rosemary. They take approximately 60 seconds to put together, and you can use them for just about anything. It's also one of the easiest ways to make your own essential oil perfume. We made a wake-up blend that is perfect for your morning routine or invigorating you in the afternoon slump. Here's what you need to make an essential oil roll on: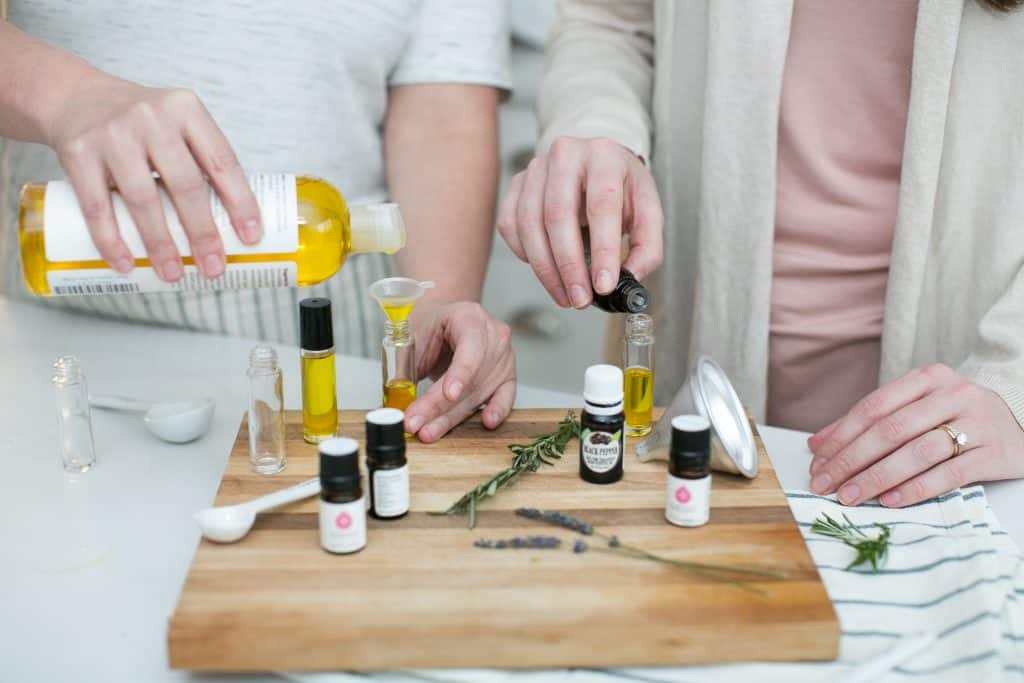 Remove the cap and plastic encased roller-ball insert from the 10ml empty roll-on bottle. Add the essential oil drops. Use a max of 15 drops per 10ml for up to a 5% dilution. Fill the remainder of the 10 ml roll-on bottle to just under the neck of the glass with the carrier oil. Then replace the roll-on insert, press firmly until plastic is seated against the glass. Shake the roll-on bottle to thoroughly mix the blend, replace the cap and tightly secure until use.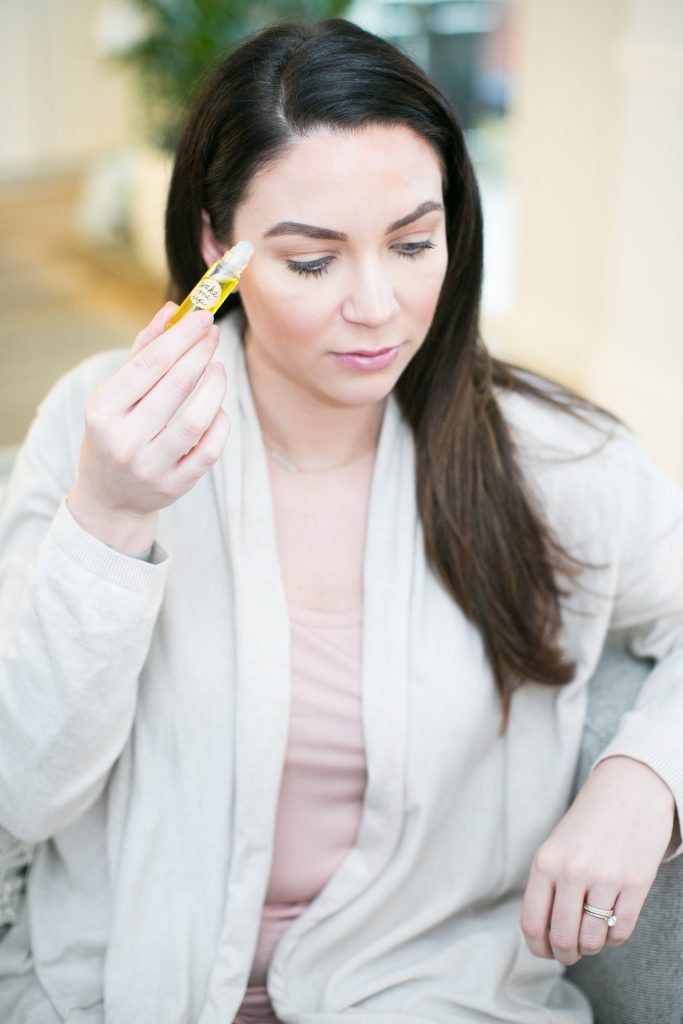 To use, roll the bottle between your hands to remix the oils. Then apply to pressure points on the body, such as the temples, sides of the neck, behind the ears, bottoms of the feet, insides of the wrist.
We've put together several rosemary essential oil blends you can try. Before making the roll-on, gather all of the essential oils in your hand (with the caps off) and breath in the scent. If you like it, great. If not, take out the oil that offends your nose and adjust the blend and number of drops (instructions here). Most of these blends have 15 drops of essential oil, so if you don't happen to have one of the oils that only need 1-2 drops just leave it out and see how you like the scent combination.
One note on safety: Avoid using rosemary essential oil during pregnancy, with children under the age of 10, or with those who suffer from epilepsy.
Rosemary Roll On Blends
Wake Me Up
Immune Defense
Immune Defense #2
Breathe Easy
Aches + Pains
Headache Soother
Confidence
Concentration
Burnout

This post was medically reviewed by Dr. Holly Smith, a board certified physician in nephrology and internal medicine with a background in nutrition. Learn more about Hello Glow's medical review board here. As always, this is not personal medical advice and we recommend that you talk with your doctor.
119